while the grip of an early winter starts to settle in around us, and our fall sessions have truly wound down to a finish for 2013, i thought it high time to finally share a few images from Chewy and Jethro's session from this past spring…
meet the two boys who win for being the two scruffy clients with the most expressions!  SDP clients already curse me for giving them rather large galleries of their scruffnuts, but i think mom Liz might have gotten one just a wee bit bigger than most simply due to her boys' constantly varying expressions.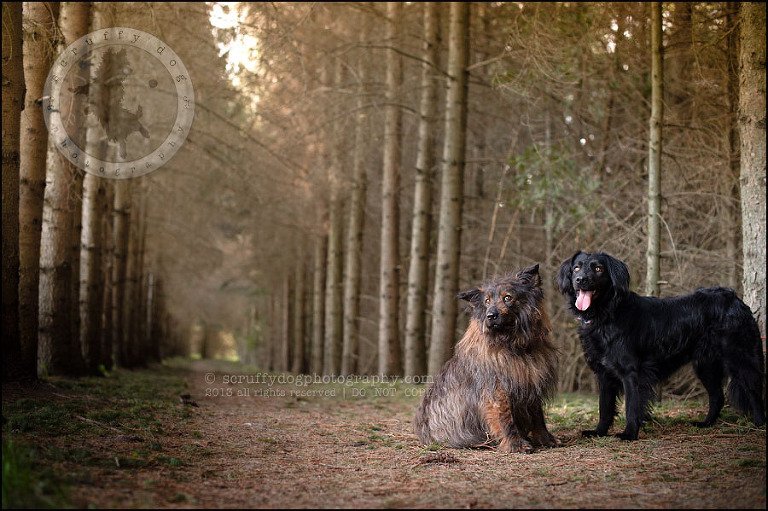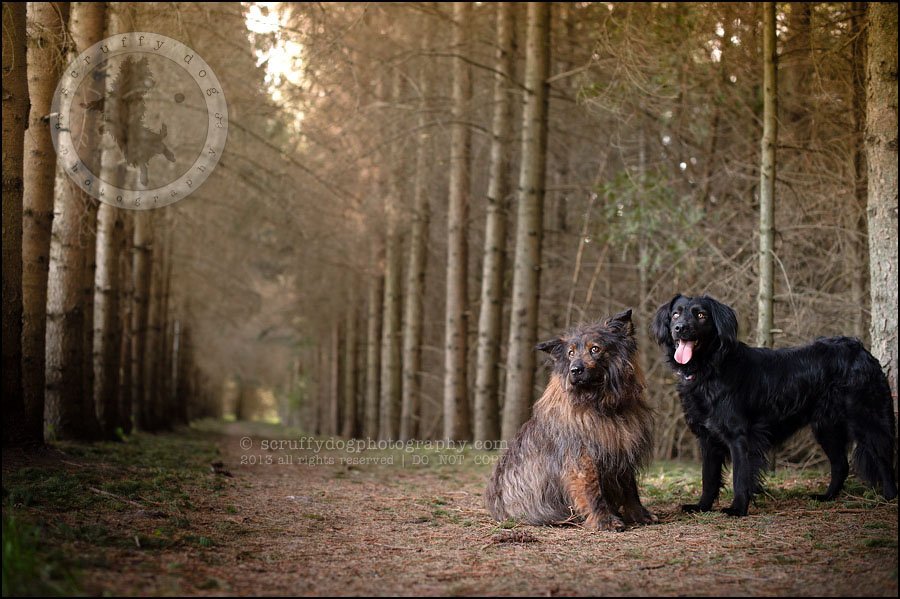 case in point…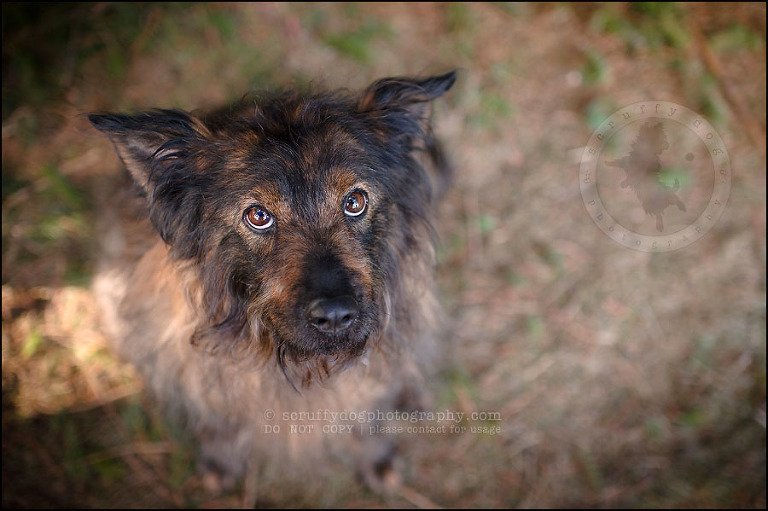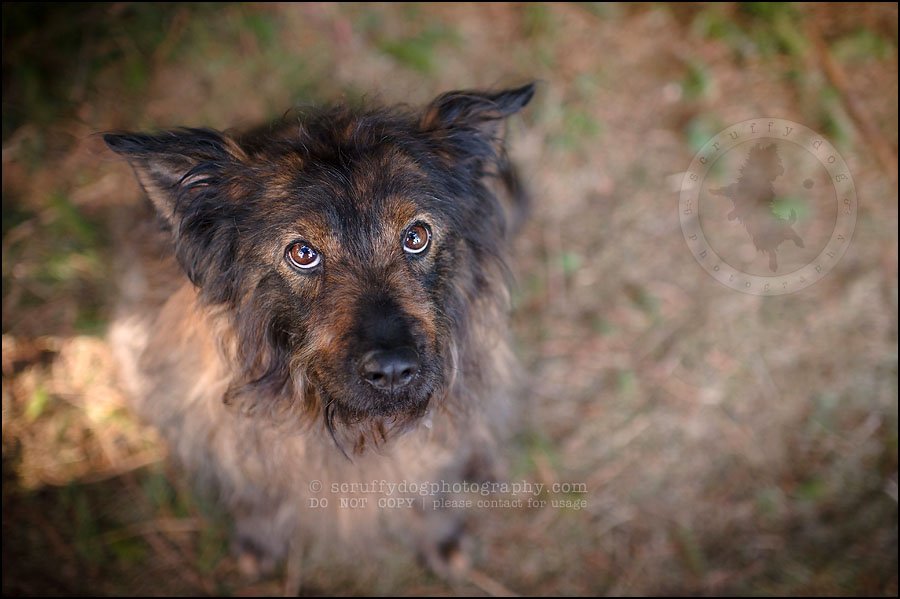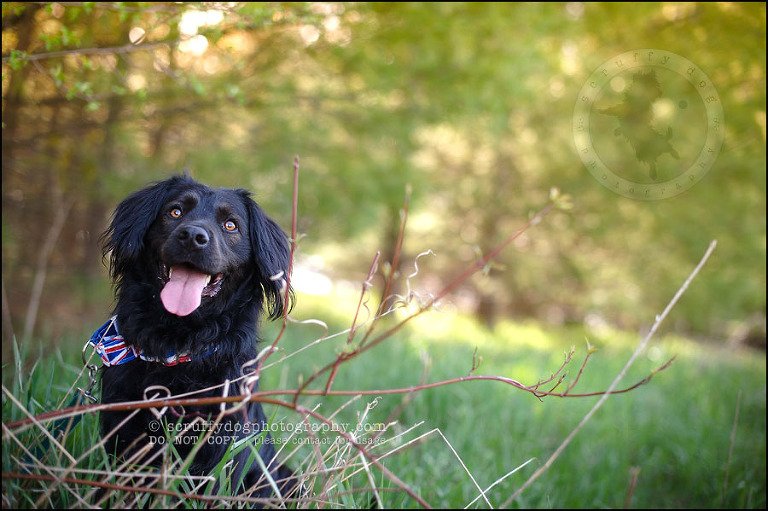 and in case you're wondering just what kind of dog this handsome boy Chewy is … keep guessing!  because he's totally anyone's guess.  possibly Briard/Chow.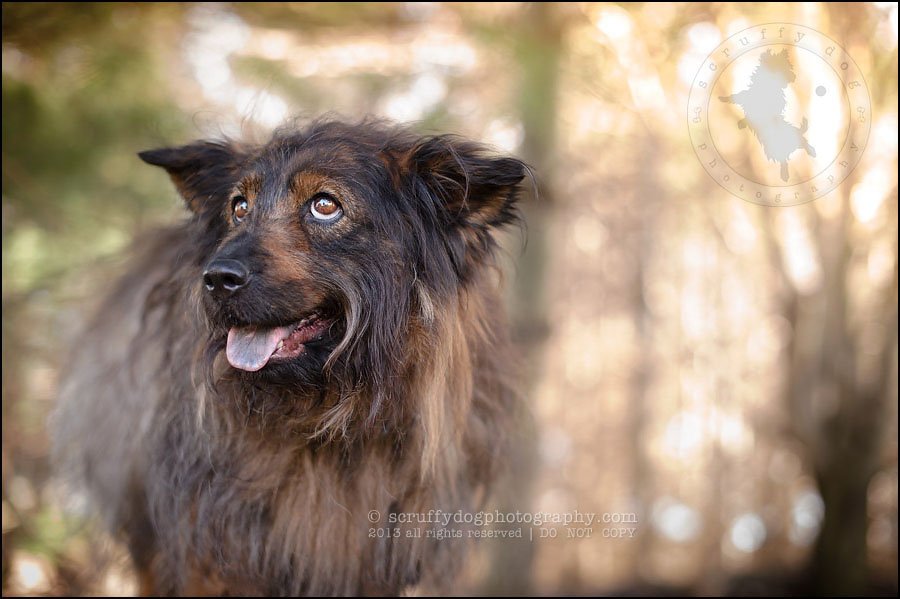 and Mr. Hypno-eyes himself, Jethro, is likely a Border Colliretraniel … that's a border collie + retriever + spaniel, for the uninitiated.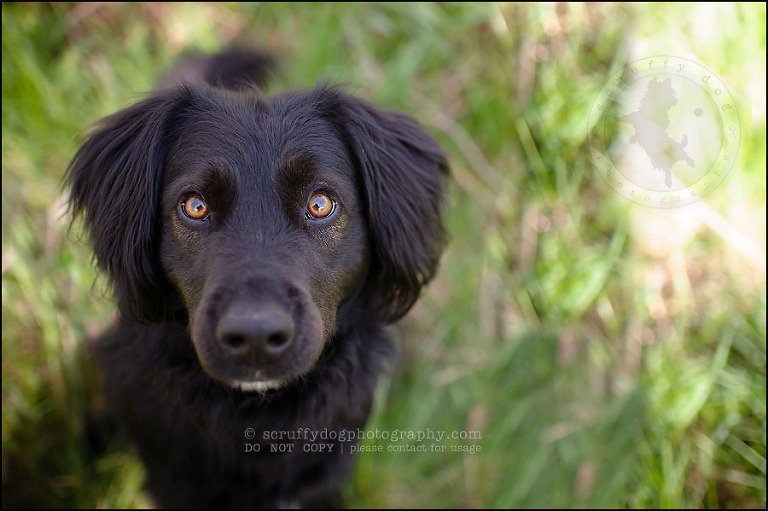 if i'm reading their booking form properly, they're both adopted through Ugly Mutts … in fact, Jethro was a foster failure for Liz.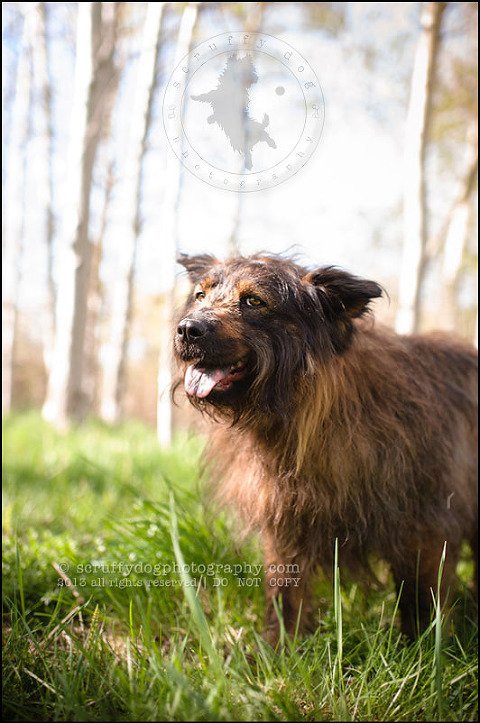 Chewy and Jethro's session was this past May when the buds were starting to pop, and the grasses were bright …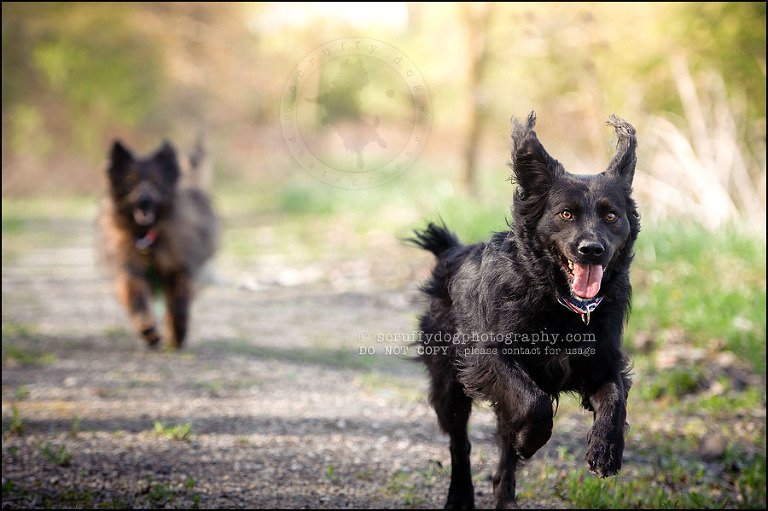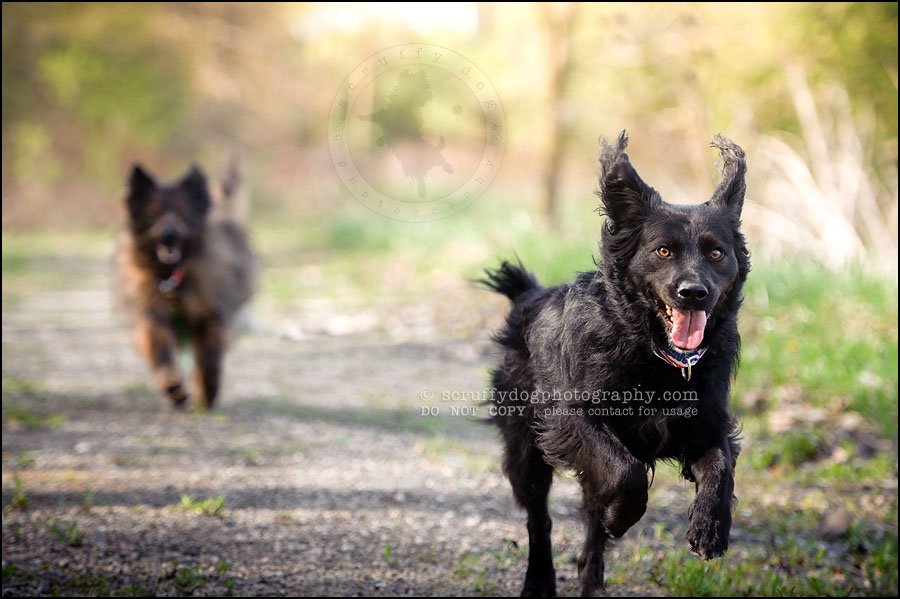 …and lots of fresh smells to roll in.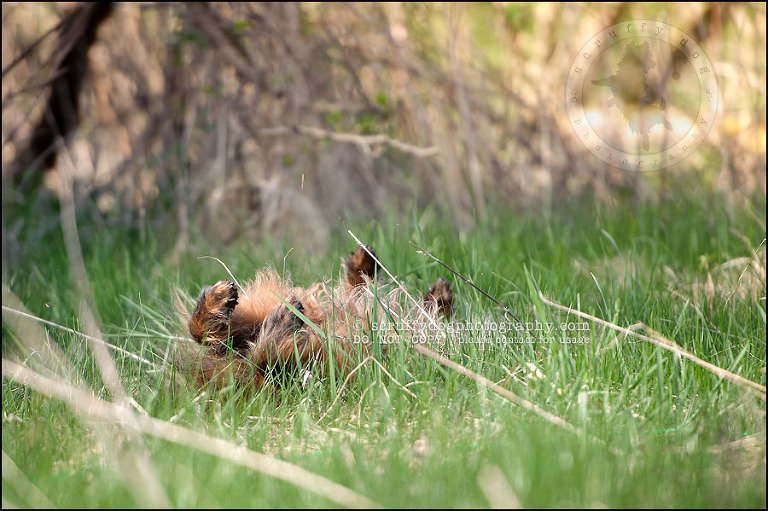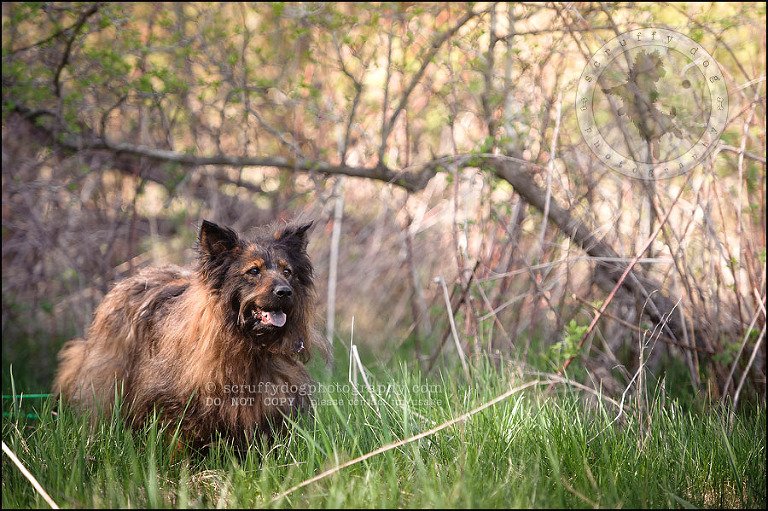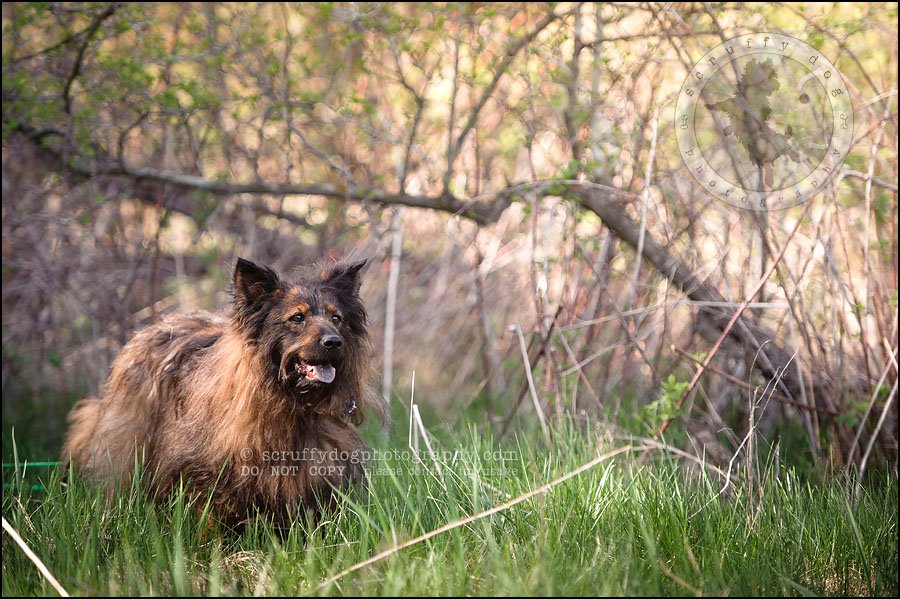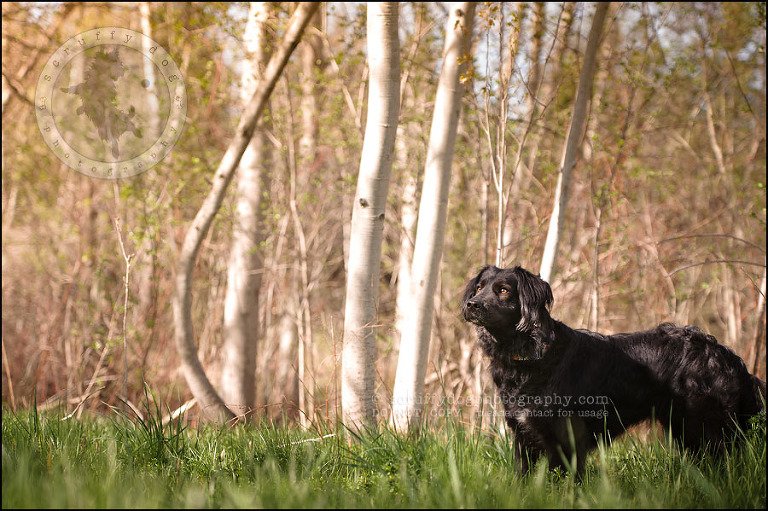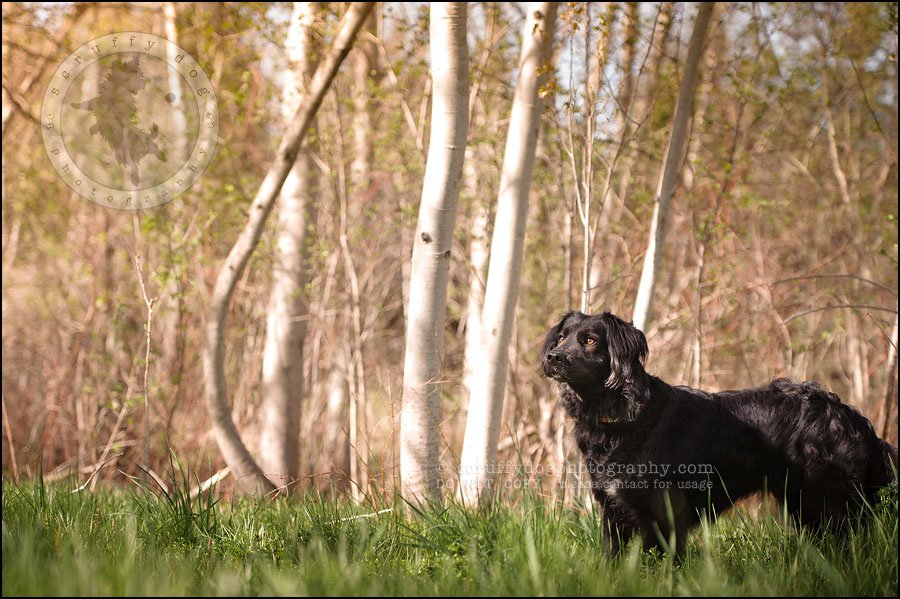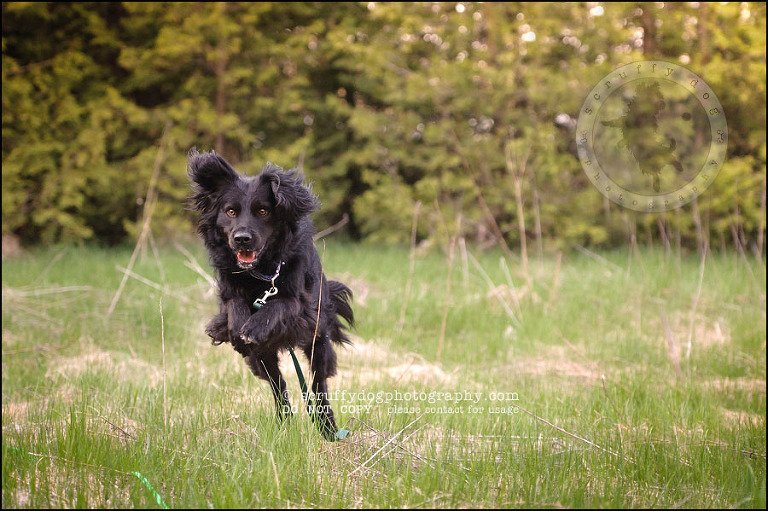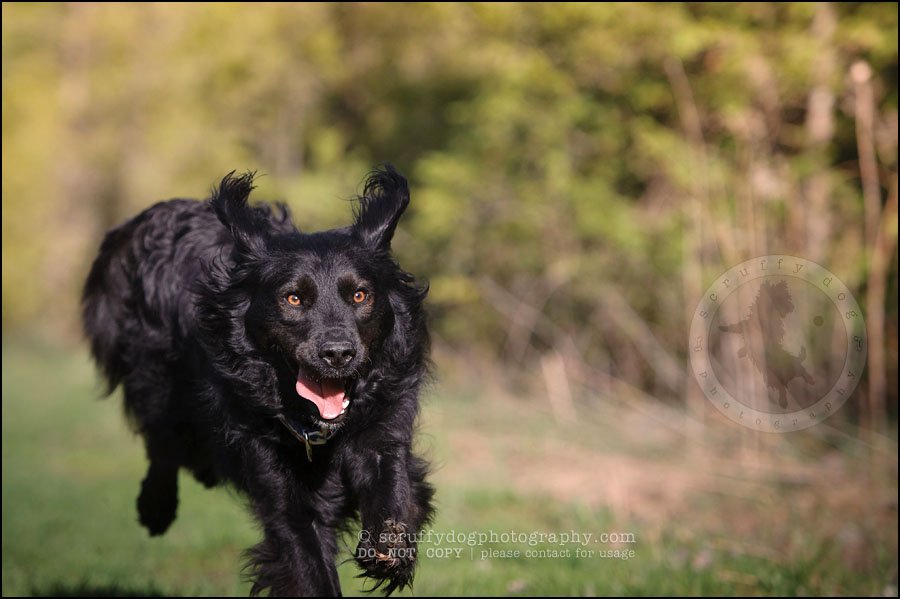 after a good deal of running and posing, we headed down to the river for even more fun …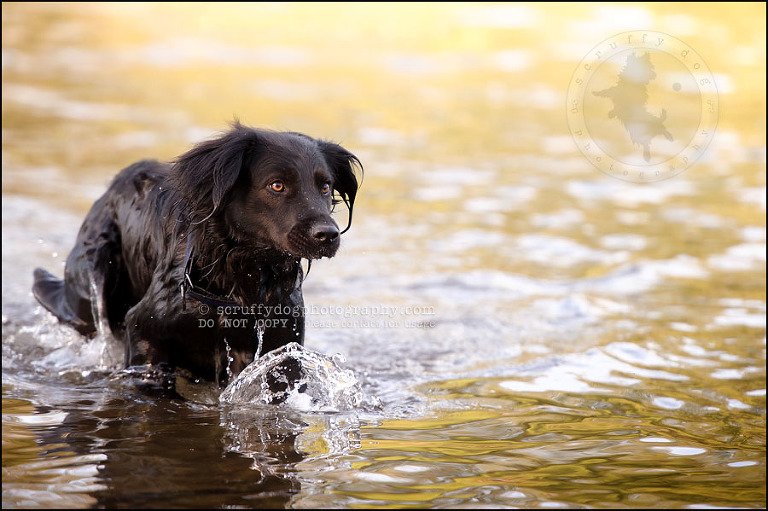 and that Jethro can be SO demanding if you don't throw his stick right away!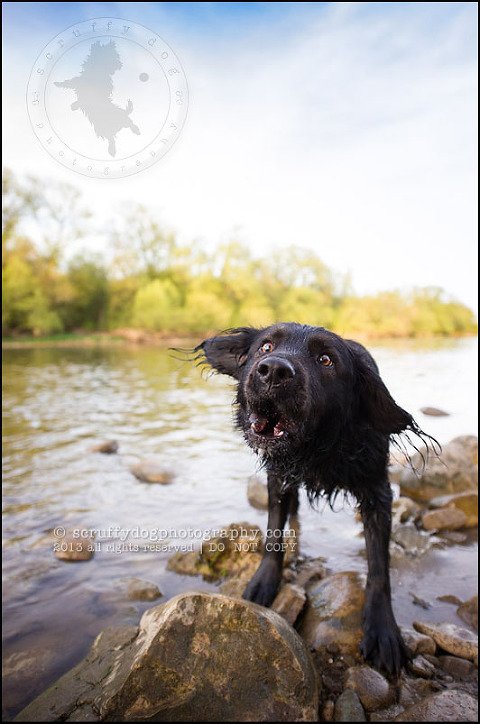 while Chewy, well, Chewy preferred to show off his water ballet moves…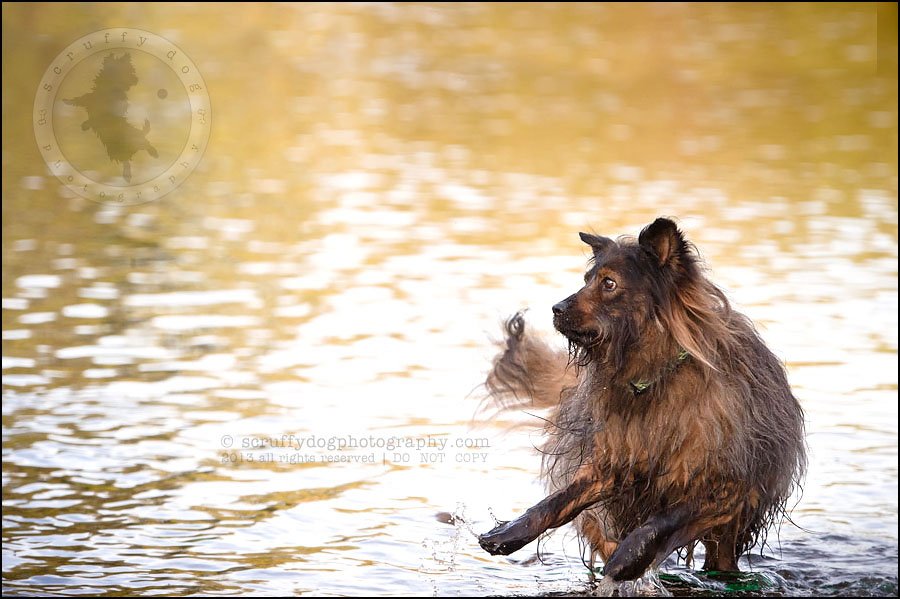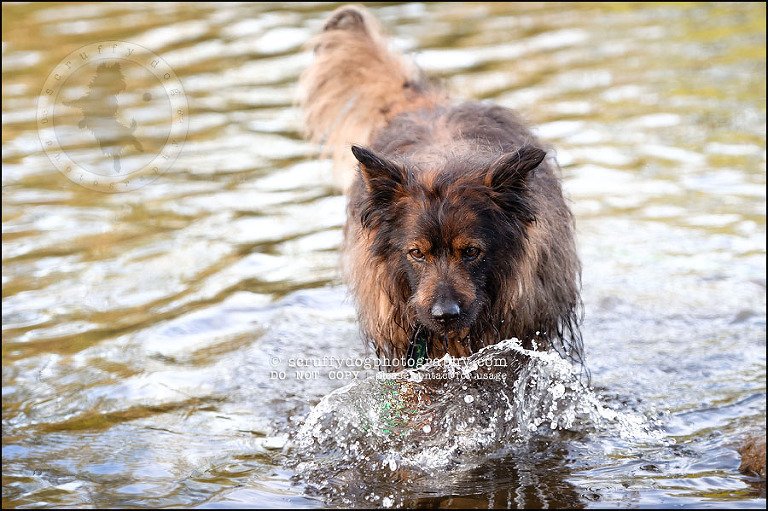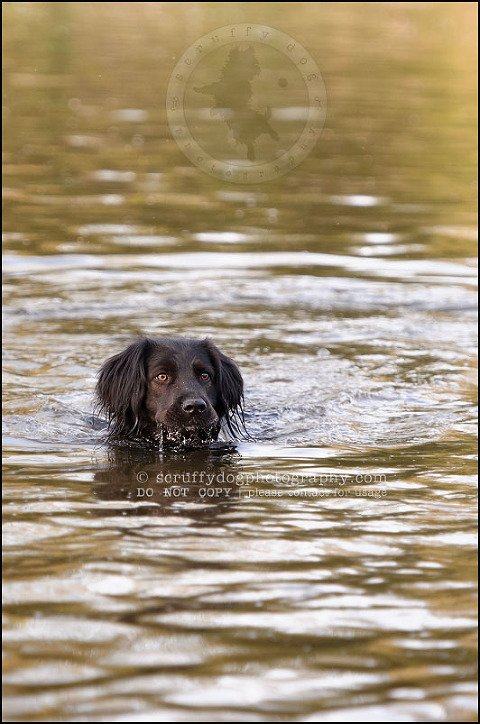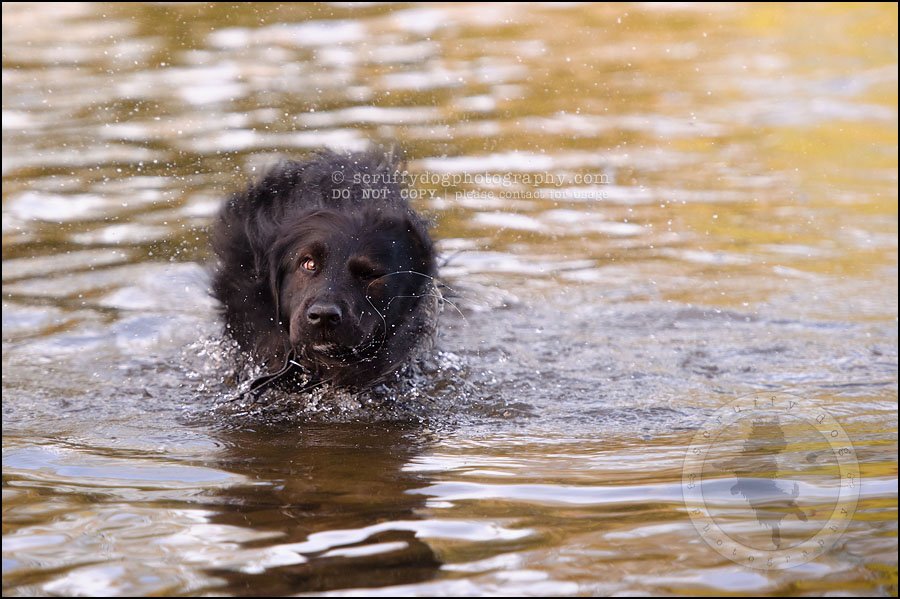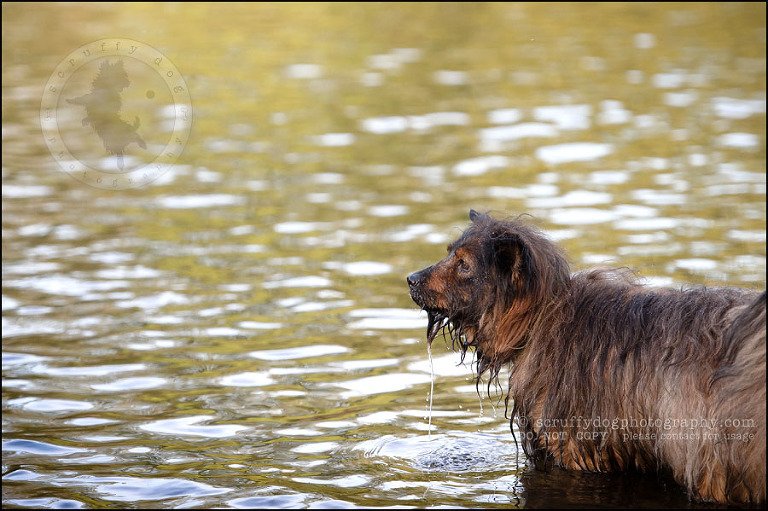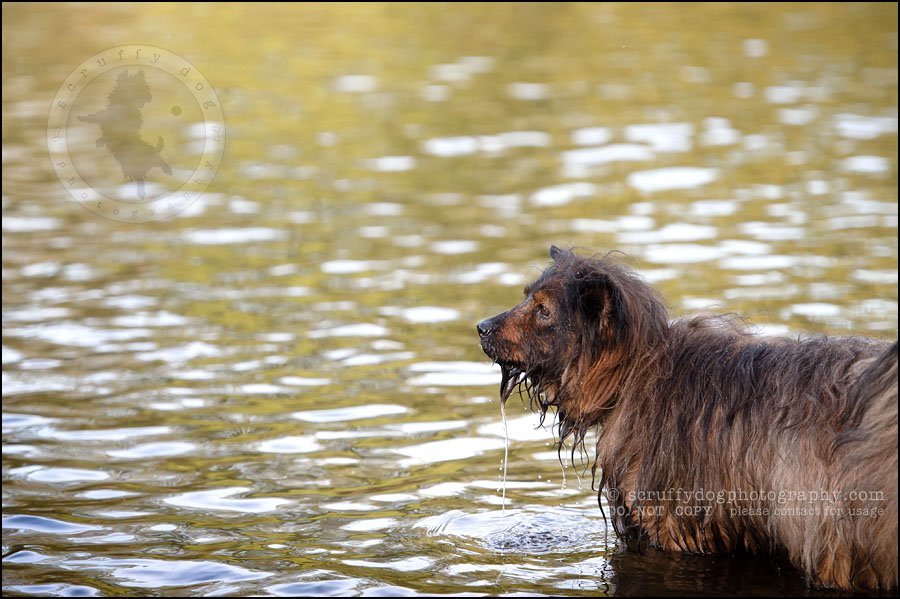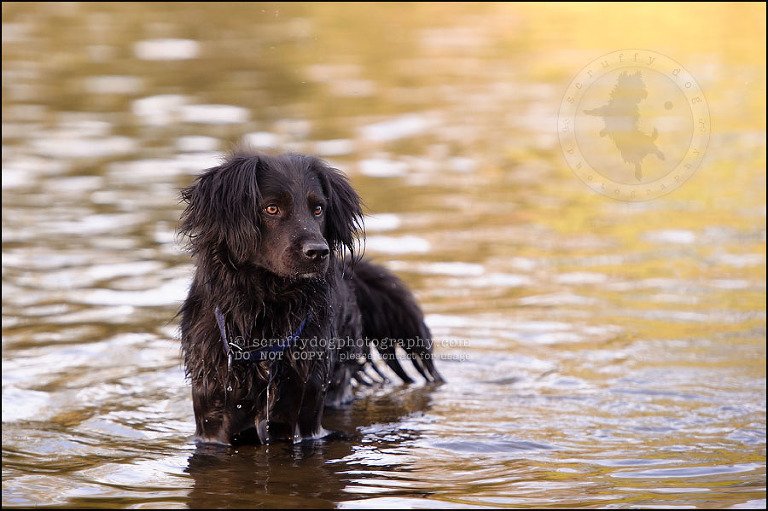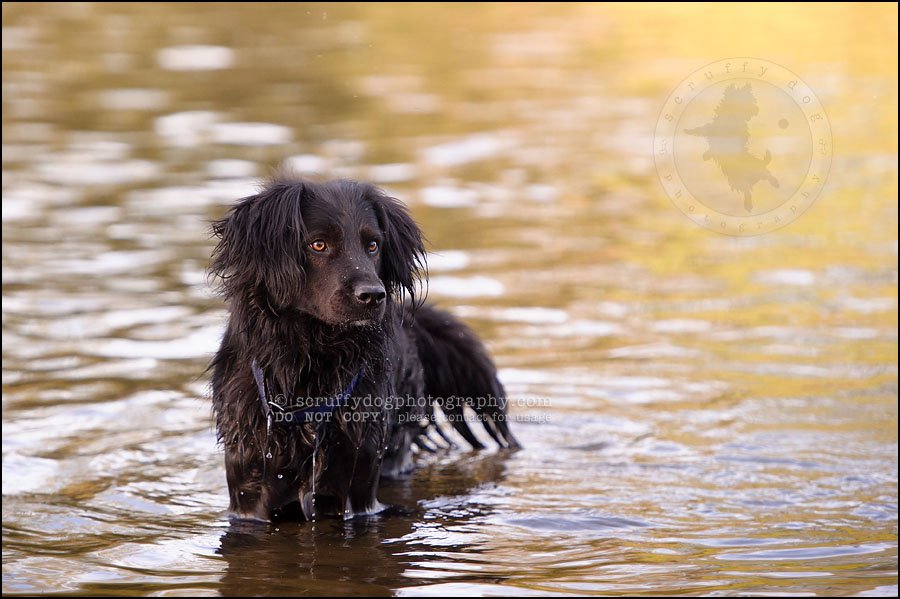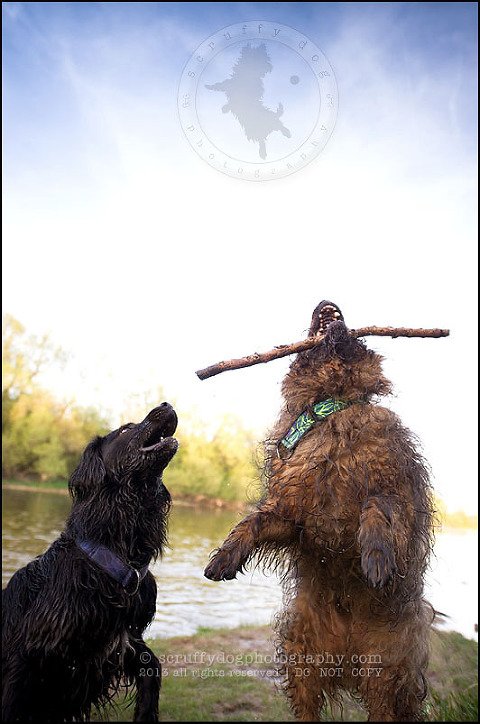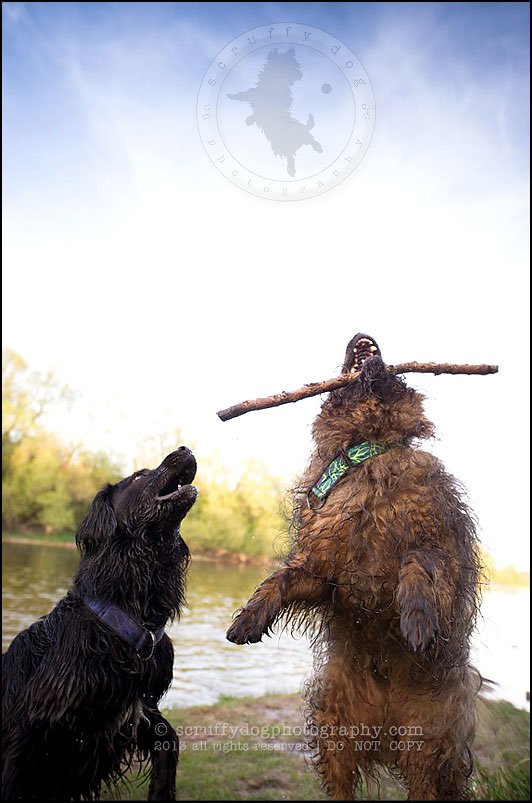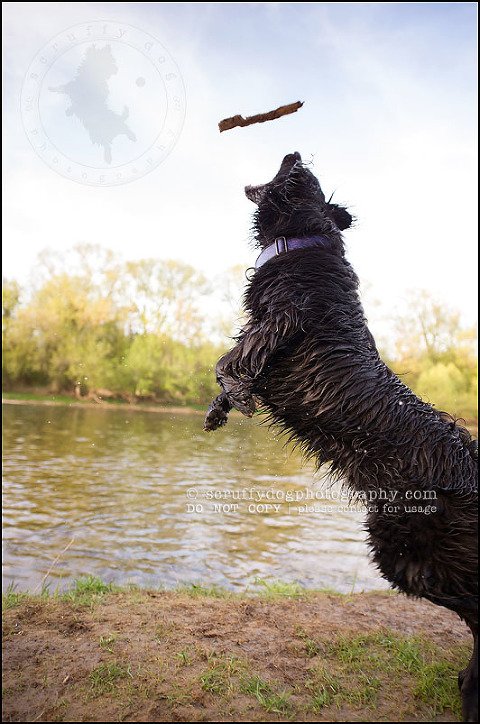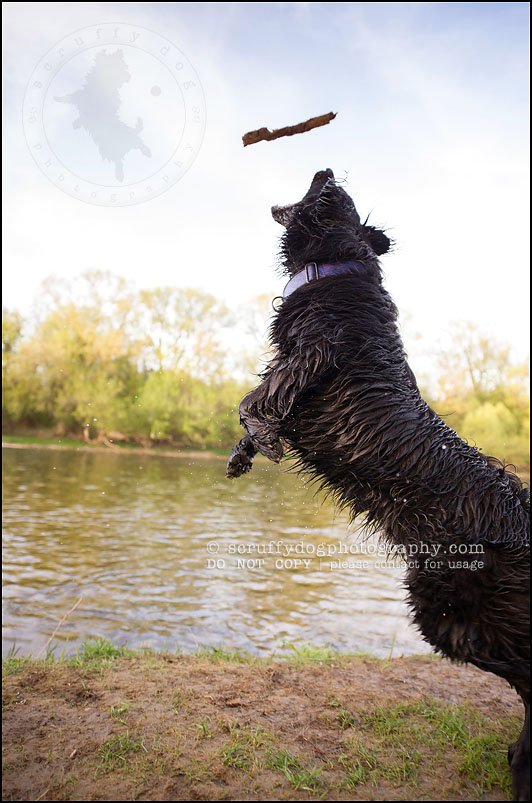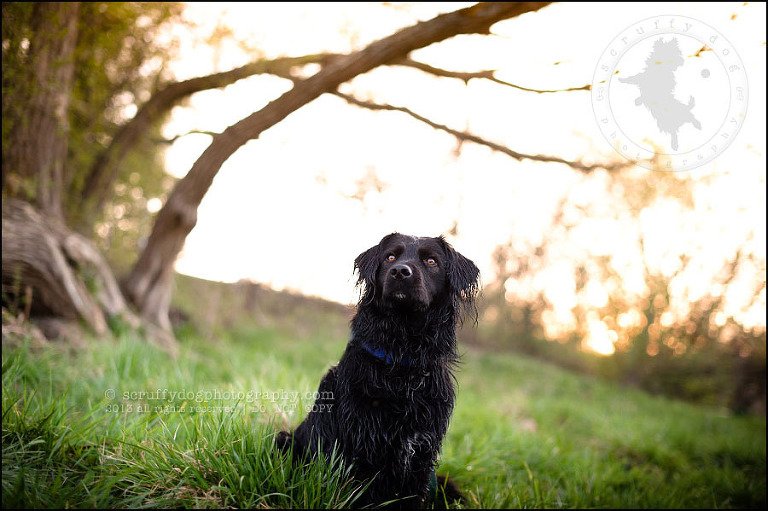 thanks for sharing your boys with me, Liz.  i'm looking forward to our next session next May with your newest foster failure Joker!!