with as many hours as a busy photographer puts behind the computer — editing, prepping images for print, designing albums, and responding to emails and inquiries of all kinds — well, it doesn't matter how ergonomic and carefully laid out your work station is, how high-end the chair is that you plant your butt in, day in and day out … pulling those long hours takes its toll on your body.  in fact, even during my 20-year career of writing novels, often burning the midnight oil, i never put in these kinds of hours … and my body never experienced this kind of pain.
so, i've been looking into alternatives.  i've tried kneeling chairs over the years… they're okay.  the big balls … well, the problem is, my workstation is very high to begin with, so i'd need a SUPER big ball and have not been able to find one.
and then … there's standing!  of course, you can spend hundreds and thousands of dollars on a "standing desk" with hydraulics … and perhaps one is in my future.  but with the way my station is set up, with long side tables, it's not an ideal fit anyway.
so … with a little ingenuity, a little thinking outside the box, a few measurements, and a little online searching for the right components, i've added a new 'position' to my work environment!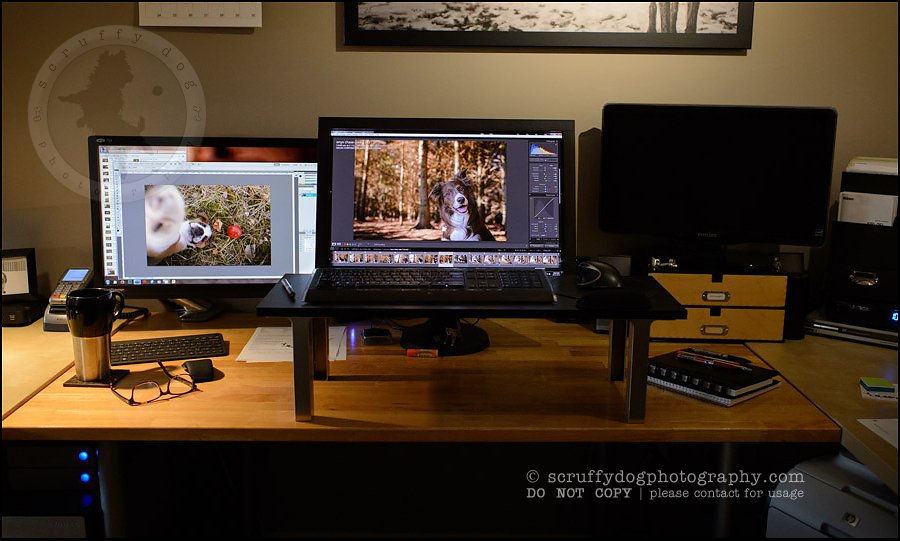 with the platform or "sub-table" bringing my keyboard and mouse to a comfortable level of elbow-height, all i have to do is raise my display and tilt it.  honestly, setting myself up to be ready to work in a standing position takes seconds … no doubt, far less time than it would be to wait for an adjustable 'standing desk's' hydraulics to get me to the correct position!
this little stand is a $25 remedy.  it is a combination of Ikea's Ekby Bjarnum's aluminum brackets and the Ekby Viktor 29 1/2″ shelf.  it took me maybe 15 mins to drill the holes and screw on the legs, and bam.  yeah, the goober helped … only sorta, kinda.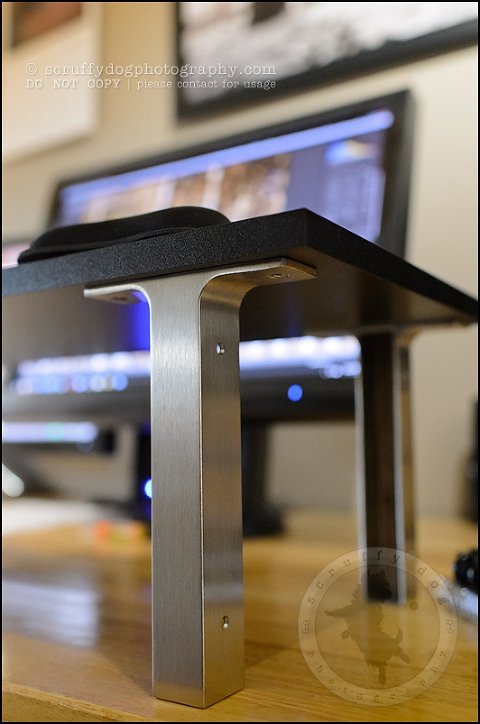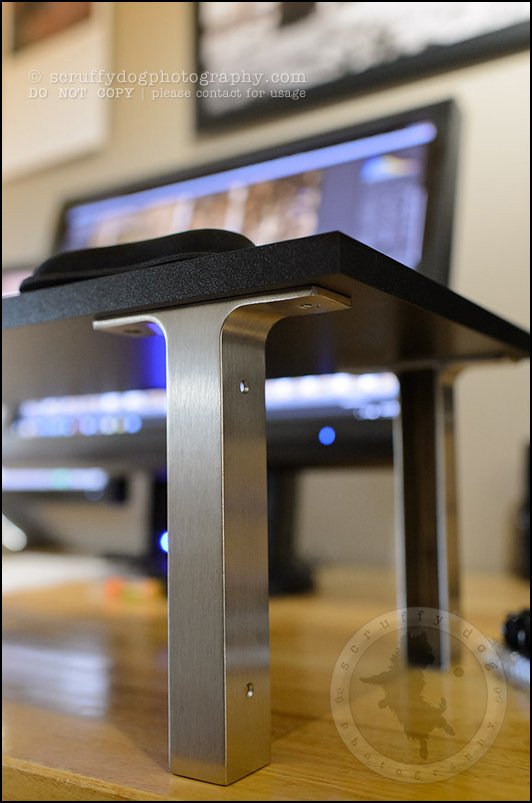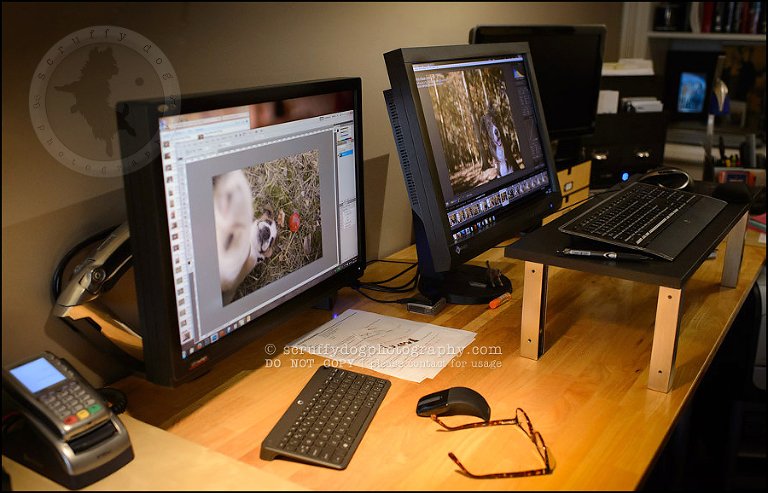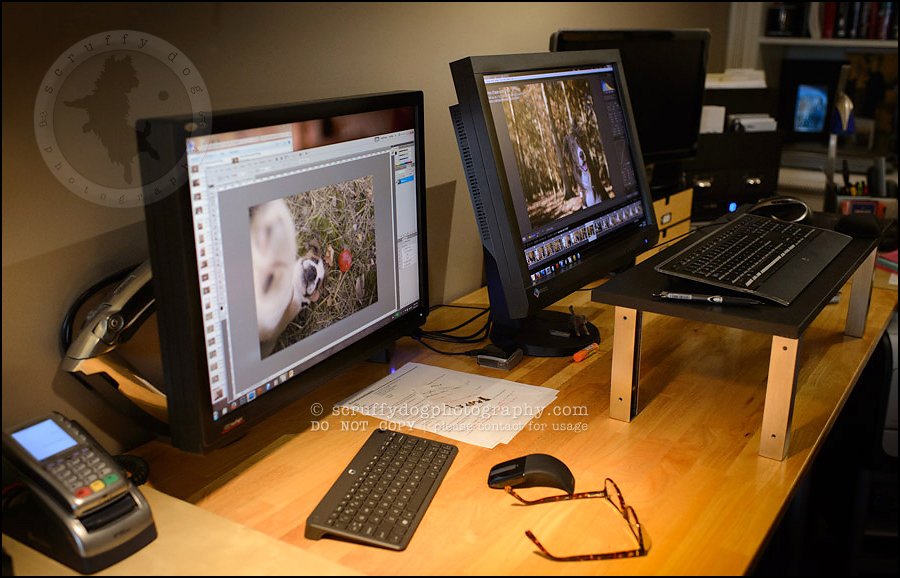 the idea, obviously, isn't to stand all day!  gah!  my lower back could never manage that, nor could my feet.  the aim, of course, is to just offer more variety of positions, to keep moving, and not be sedentary … because the bottom line is: the work's gotta get done!
of course, i'm not suggesting that this particular combination will work for everyone.  as mentioned, my workstation is already quite high, and well, i'm kinda short.  so making up the difference in height didn't require more than 7-8″.  if you're considering doing something similar, you may need a higher "sub-table".  take measurements!
i hope you've enjoyed this behind-the-scenes peek into scruffy dog … more than that, i hope it's inspired and maybe helped you consider your own desk situation!