this blog entry has been a while coming.  but — knowing guardians Corinne and Phi as well as i do after three sessions with them, and now a fourth with their boy Blitz — i knew they needed some time for the loss of their amazing girl to not feel like such a raw wound.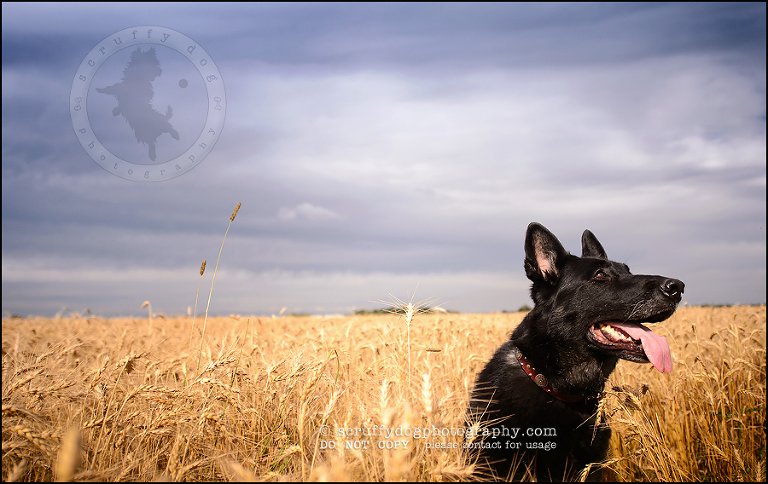 the bond that Corinne and Phil had with their girl was unmistakable … and the bond that she had with her brother Blitz was just as deep.   in fact, during their last session with both dogs and me, Corinne and Phil and i — knowing that Maya may have very little time due to a recent turn for the worse with her health — discussed Blitz's future as well, what kinds of things could be done to help him in Maya's impending absence, what kind of dog could possibly be adopted to fill the void, if any dog could fill that void?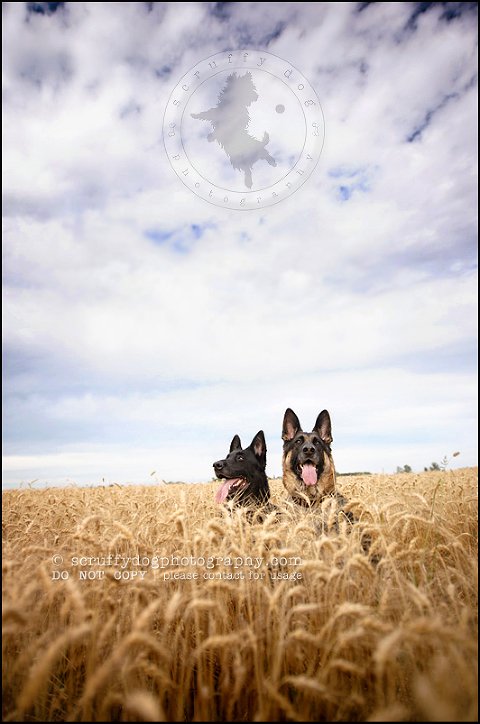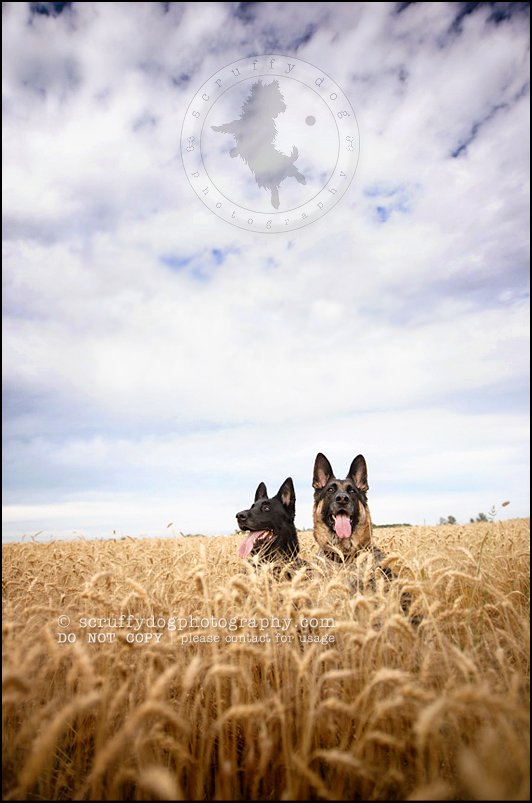 since Maya's passing a few weeks ago, Corinne has written me that Blitz is benefiting from the activities and diversion of daycare, which i think is a fabulous idea.  still, the loss of their girl Maya has hit this very tight pack hard and they are often on my mind.  two evenings ago i had the incredible pleasure of spending another evening with Corinne and Phil and their amazing boy Blitz … i will share images from that solo session at a later date, but a few sneak peeks can be found on the scruffy dog facebook page.  they're moving on, but not easily … and Maya's absence is still very, very noticeable.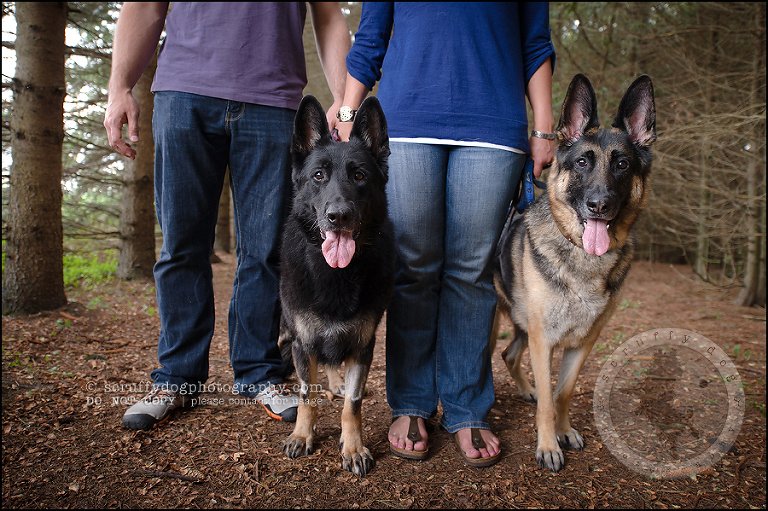 i met this fabulous pack first back in February for the winter portion of their Seasons Session …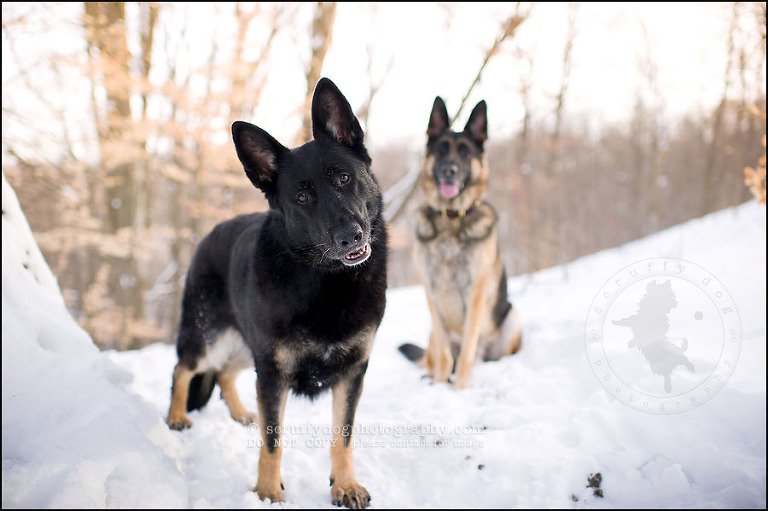 … where we had loads of fun on the trails around the studio.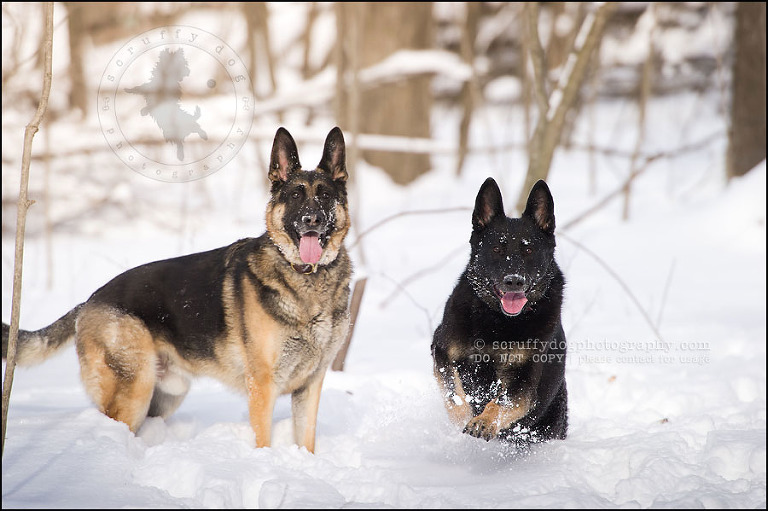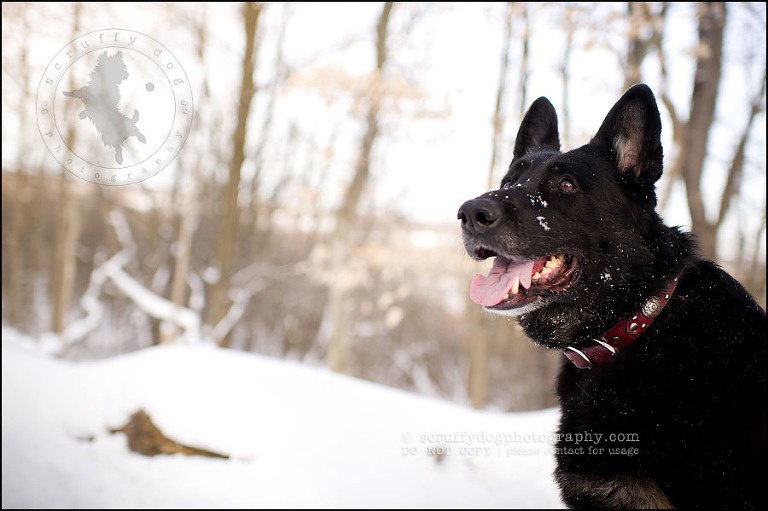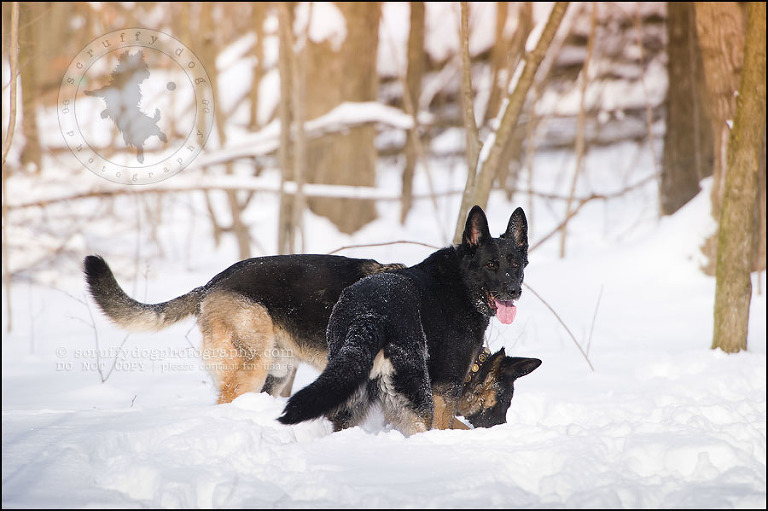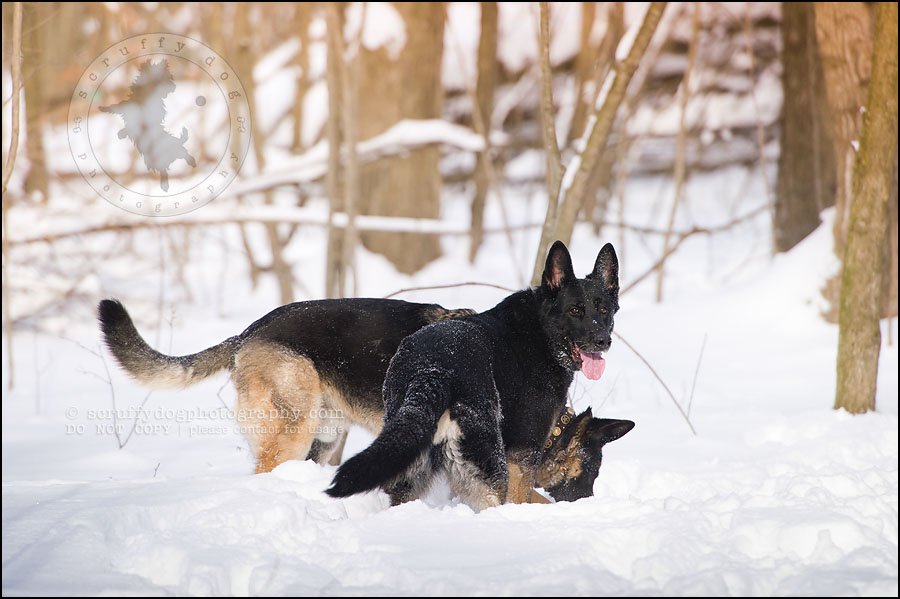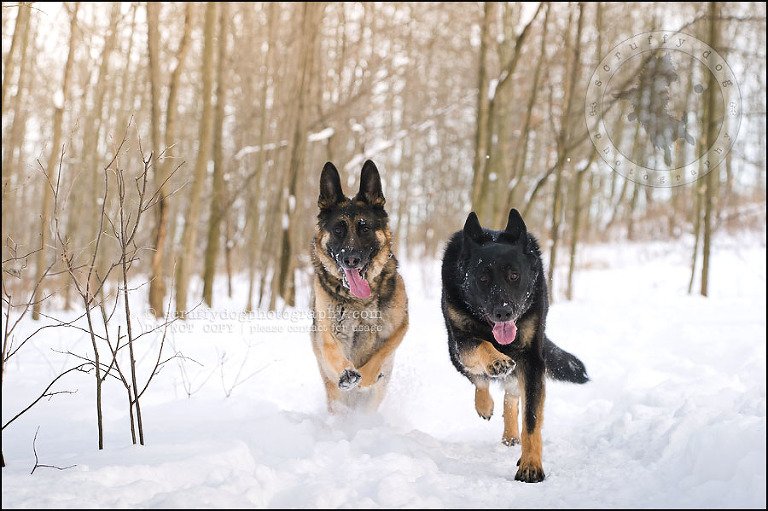 our next session was their summer segment.  it was hot, and a little buggy …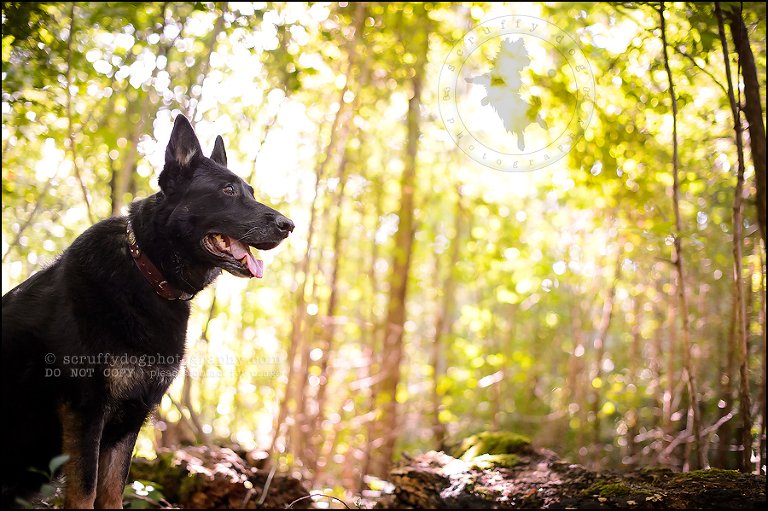 … and Corinne and Phil came an hour early to really run the dogs before their session.  however, the trail they used was a packed-gravel trail, and it seemed that these two ran a little too much, resulting in raw, sensitive paws!  so when it came time for our session, neither of them were really up for running.  we were joking about Blitz being a princess, not wanting to run on the rougher gravel areas, until i spotted the sore paws, and we realized that we really weren't going to be able to get a lot of summer running shots.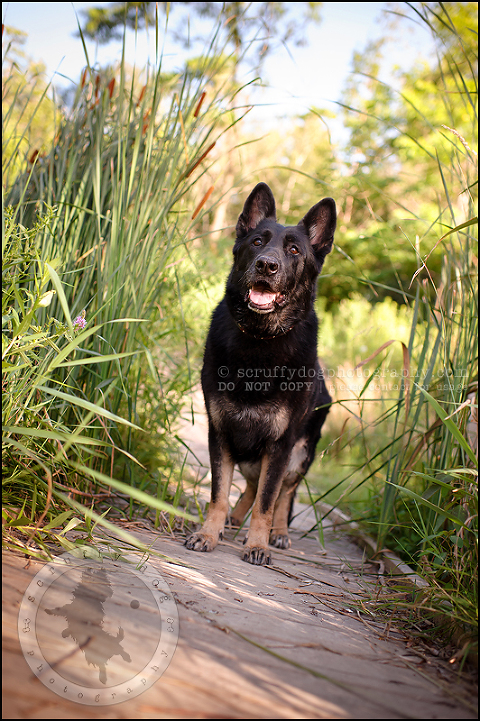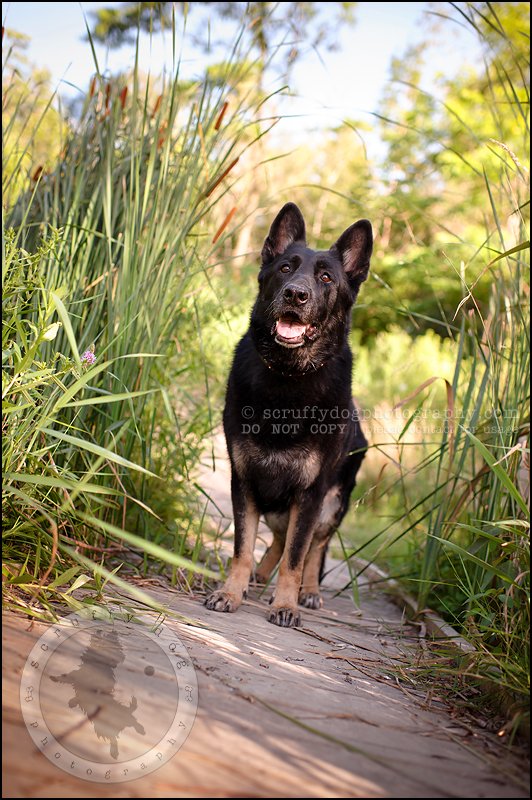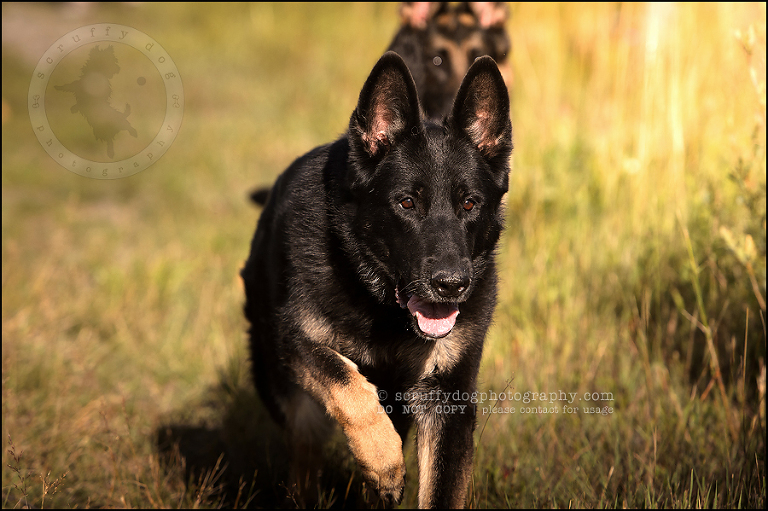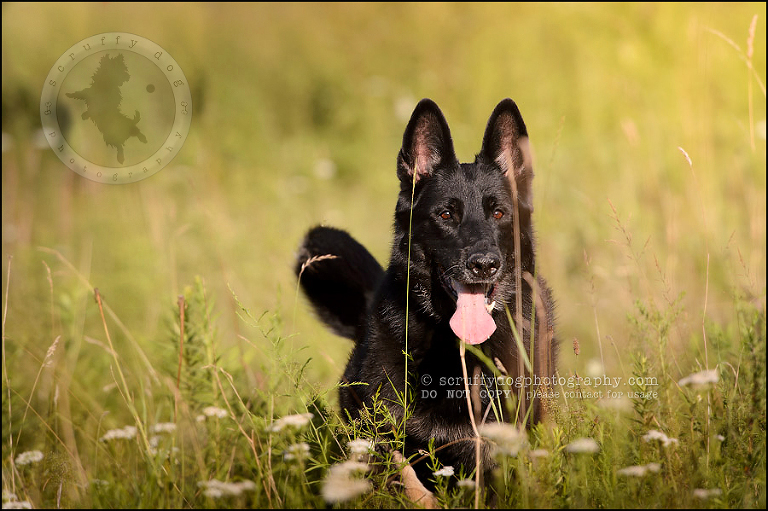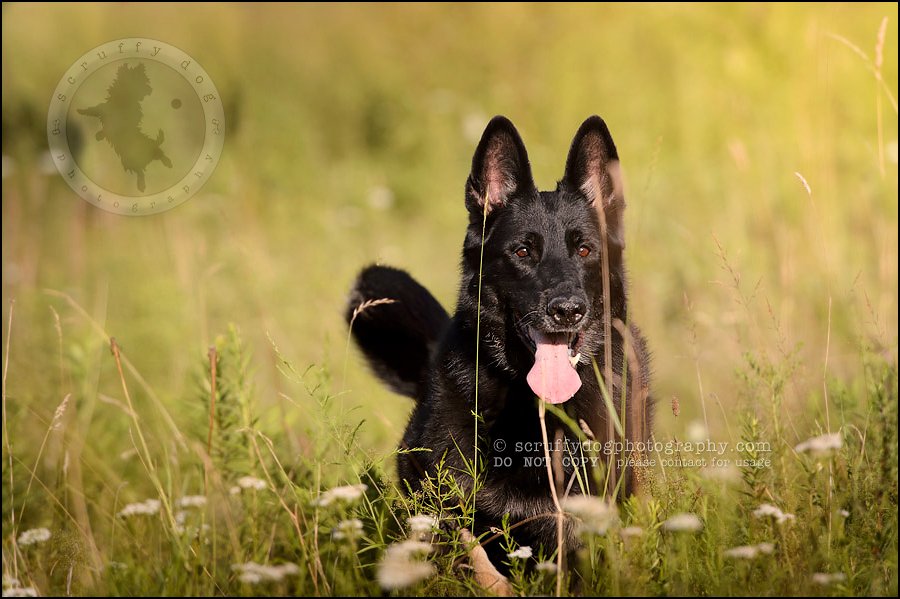 and then Maya's health took a turn for the worse.  one weekend evening she very quickly became weak and lethargic, and was rushed to the ER vet's, where it was discovered that she had a large amount of blood pooled around her heart.  having this accumulated blood removed did wonders, but getting any kind of a certain diagnosis wasn't going to be as easy.  diagnosing her condition would require extremely invasive procedures, and at almost 10 years of age, that obviously wasn't the right decision.
Corinne contacted me almost immediately, concerned that Maya would not make it to our fall session where we had the tunnel-of-trees location on the books.  and i agreed that there was no waiting.  so that week, i fit this fantastic pack in for an Honor Session™.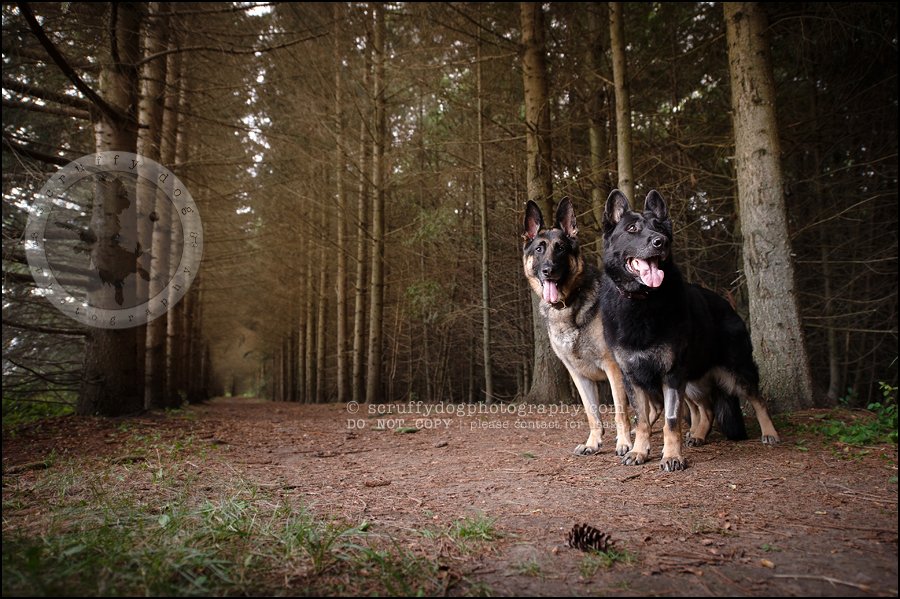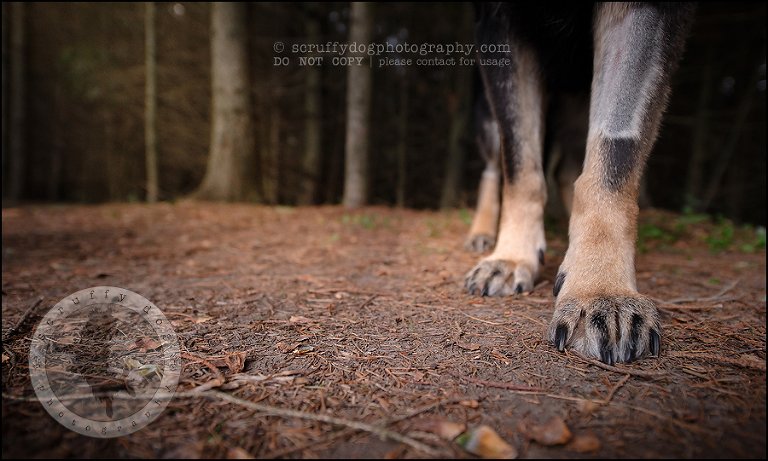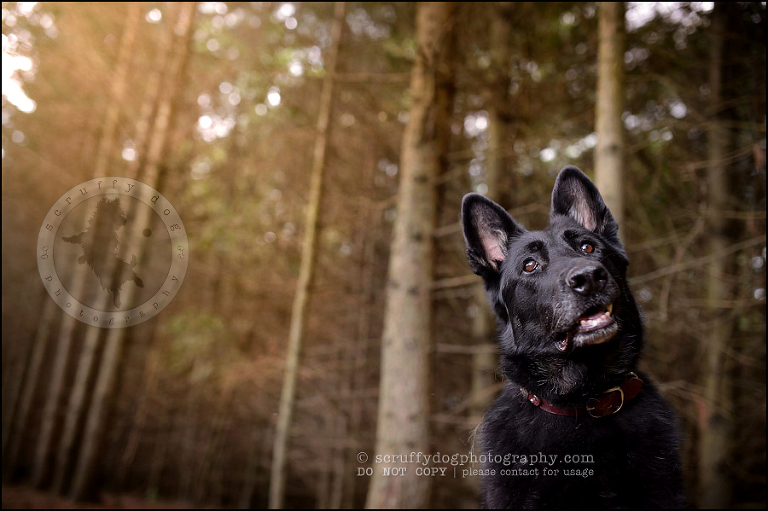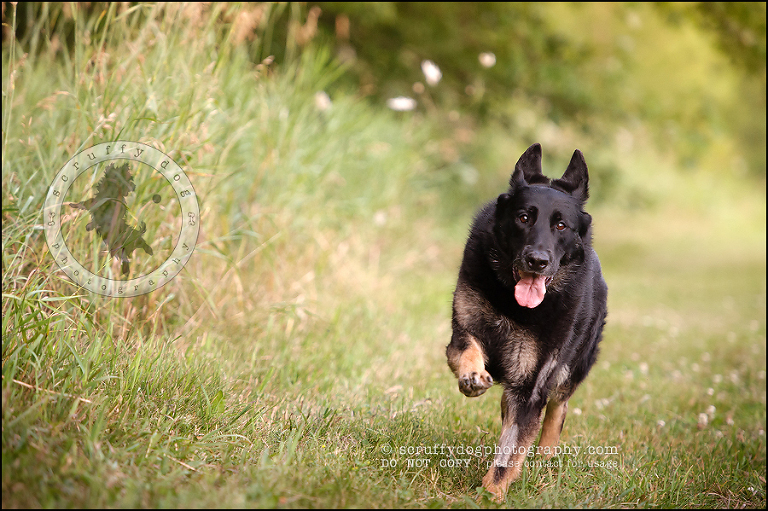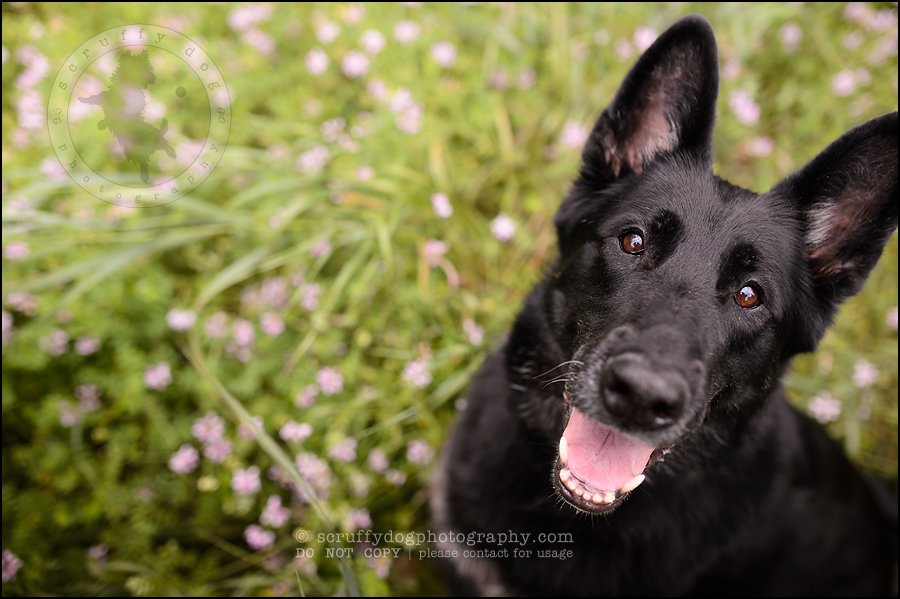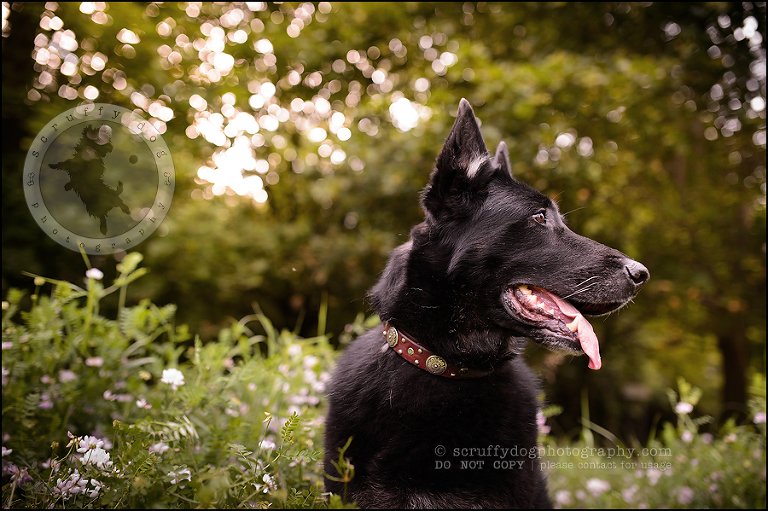 yeah, it was slotted as a Starter session, but of course i shot it as a Standard, spending a good three hours with this family in order to ensure we captured as many photos of Maya, with Blitz, as possible, in several locations.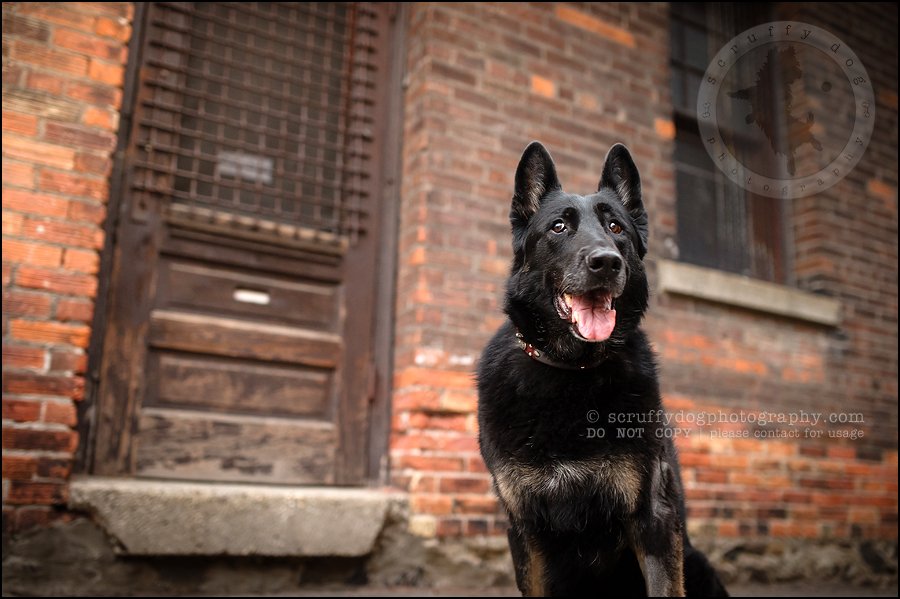 i say it again and again: it is so absolutely important to capture photos of your four-leggers.  whether you hire a professional to create artwork and an incredible keepsake album, whether you take photos yourself and make up some kind of online consumer photobook, or even use your cell phone to create a digital album, it doesn't matter!  just make sure you capture those photos to remember them by.  scruffy dog photography is a business that was born from the loss of a dog named Murph — the original scruffy dog.  i lost him very suddenly at only 4 years of age to vaccine-induced lymphoma.  with only four rolls film — two of those taken in those final days when he was dying — i learned the hardest way possible how utterly meaningful even a small handful of photos can be … and i would do anything to have more and better photos of him today.
again, it was so incredibly wonderful to see Corinne and Phil and Blitz again the other afternoon, to spend some time these wonderful people, and witness and share their deep bond.  i look forward to the day when they add a new member to their pack, but i know that Maya's spirit will always be with them, in their hearts, and following the spirit of their pack wherever they go.