i don't typically have make the time to put together proper blog entries anymore.  running a busy photography business pretty-much single-handedly doesn't leave a lot of time for the luxuries i once i had … so blog entries over the past couple of years have consisted of mashups of the images shared over on the scruffy dog facebook page, which — although entertaining in variety — don't always tell much of a story.
but today i thought it was time to take the morning and go old-school.  2013 has proven to be an extremely challenging year … in more ways than i would ever dare to sit down and document.  after a particularly rough couple of weeks on the home-front, in between other wonderful client sessions and moments of sunshine and clarity, i had a session on the books with repeat client Katharine and her wonderful wire fox terrier Ryder.  you can see Ryder's first session when he was a mere 6-month-old pup in his first blog entry.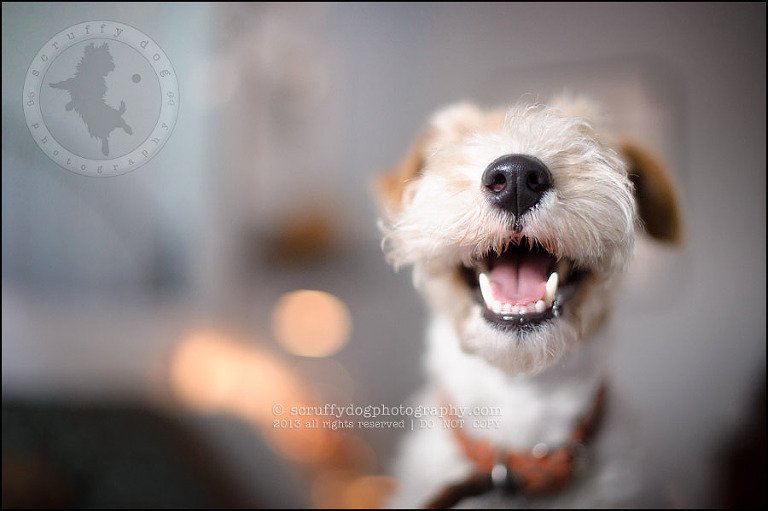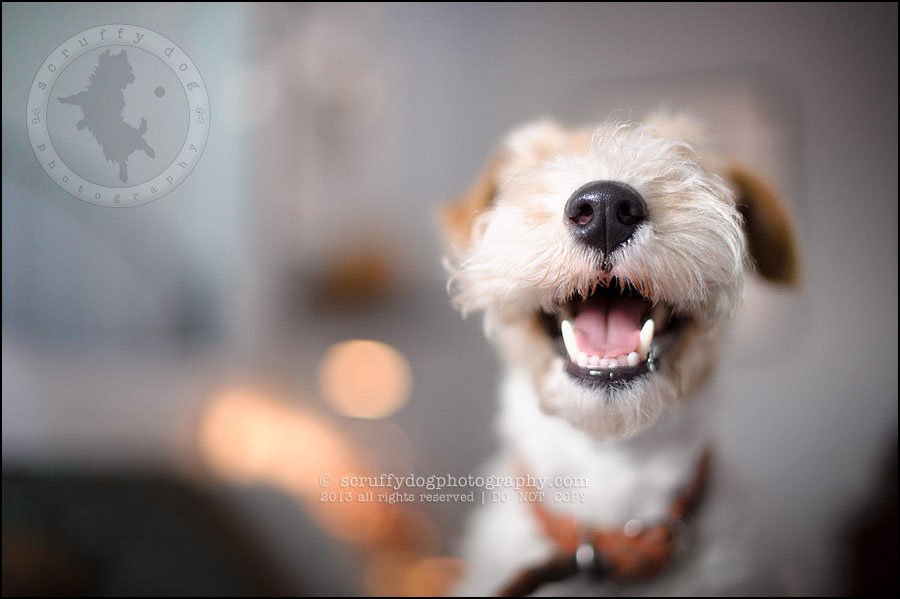 like the majority of my clients, Katharine knows me.  she was aware of what i was dealing with on the home front, and was more than willing to postpone her boy's session so that i could tend to family matters and take care of myself.  but i knew that an afternoon spent with a client like Katharine, her amazing mom, and her lovely wire boy was probably exactly what i needed … get away from the studio, away from home, out of my head, and be doing exactly what i'm supposed to be doing.
so, off i set to Toronto to see my boy.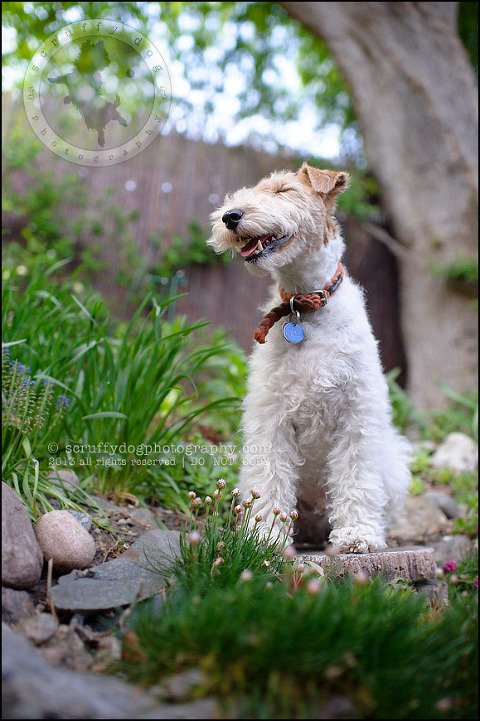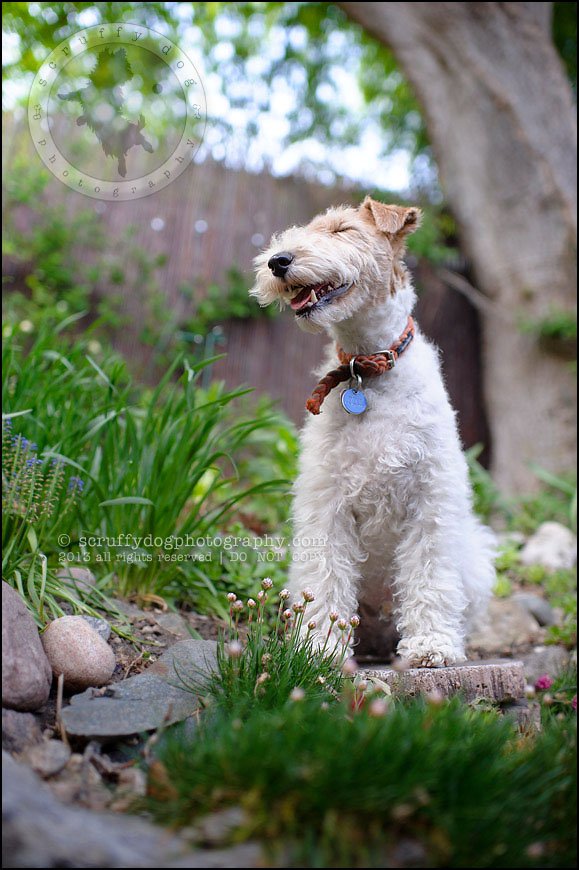 as i drove, in the back of mind the sage words of my friend and colleague Jamie Pflughoeft of Cowbelly Pet Photography in Seattle rang loudly.  we'd spent four hours on the phone only a couple of nights earlier on other matters, and our discussion had encompassed many topics, the least of which was shooting, sessions, and always, "burn out".  at one point — when i described my efficiency at sessions now that i've been doing this for so many years and averaging 100 clients a year — Jamie had asked me pointedly: "…but are you still having fun at sessions?"  i told her how friend and colleague Holly Montgomery of Brindleberry Pet Photography — whom i mentored last summer and who saw me first-hand work with our mock clients — described me as "a well-oiled machine."   so when Jamie asked if i was still having fun at sessions the question made me pause.
well, yes, photographically speaking, i was having fun.  and yes, i have fun with my clients, engaging with them, sharing and laughing with them, learning about their relationship with their dogs.  and of course,  i certainly enjoy meeting their dogs!  but actually during our sessions, i'm all about efficiency, getting huge variety, getting the best shots, working the light, and setting up both the dog and the client for the greatest success in our session …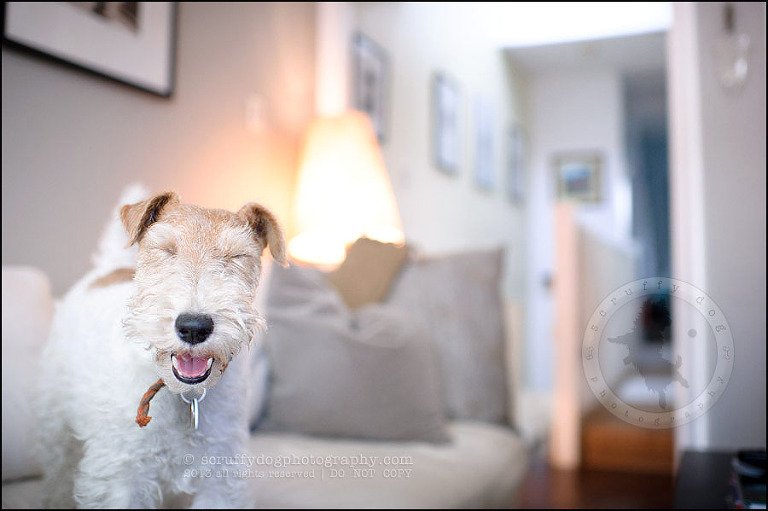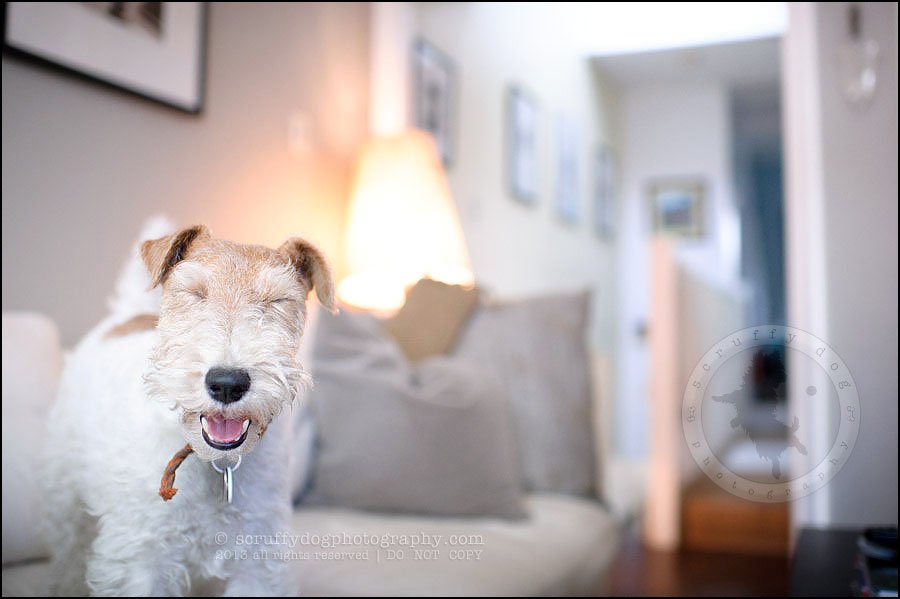 understand, my clients come first.  no matter how many years i work in this industry, delivering top-notch images and high-end products will always be my promise and #1 priority.  as such, there is a certain level of personal pressure that comes with this constant self-expectation and self-imposed standard to deliver the absolute, uncompromising best that i can at each and every session.
so, when Jamie described how — 10 years into her career — she will still put down the camera and play with the dog during her sessions, a clear and distinct vision immediately washed over me.  i saw myself setting down my camera in the grass and throwing the stick into the water for my client's dog, without the overwhelming drive and obligation to capture every moment.
with all of that in mind, i warned Katharine that i'd like to come a little earlier for our session, to take our time at the different locations she had chosen … and especially knowing that she has the scruffy dog Best in Show 12″ album in mind, variety is key.
go figure it was one of the brightest days ever, so how lovely was it to just sit with Katharine and her amazing mother for a while in Katherine's lovely rowhouse, catching up, sharing ankle surgery war-stories, and letting the shy Ryder reacquaint himself with me … although it took little more than the gift of a toy and a short game of tug to win his scruffy little heart again.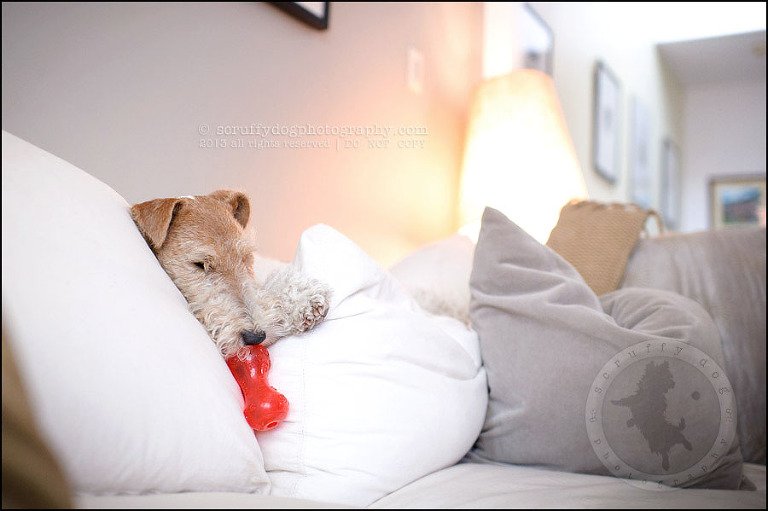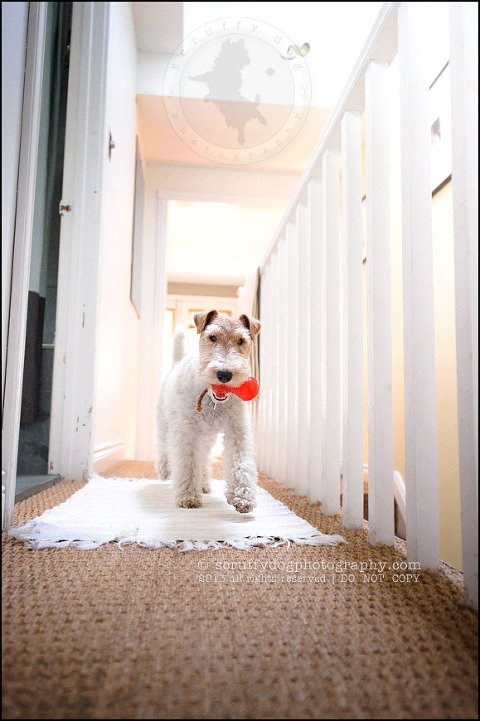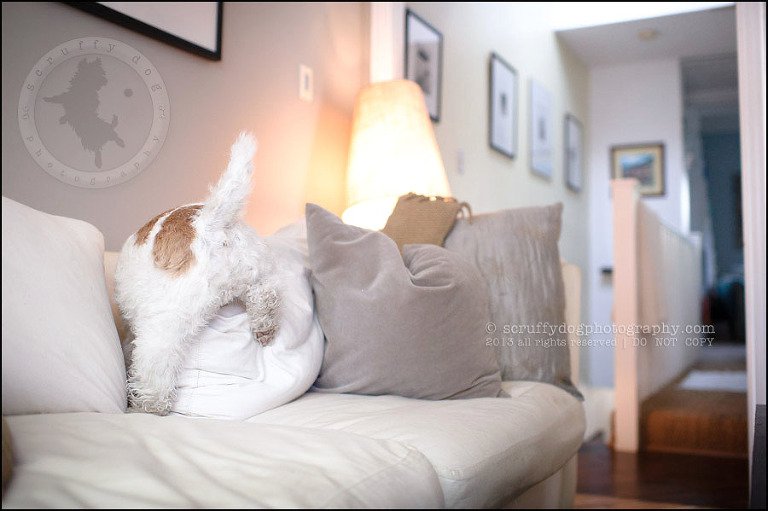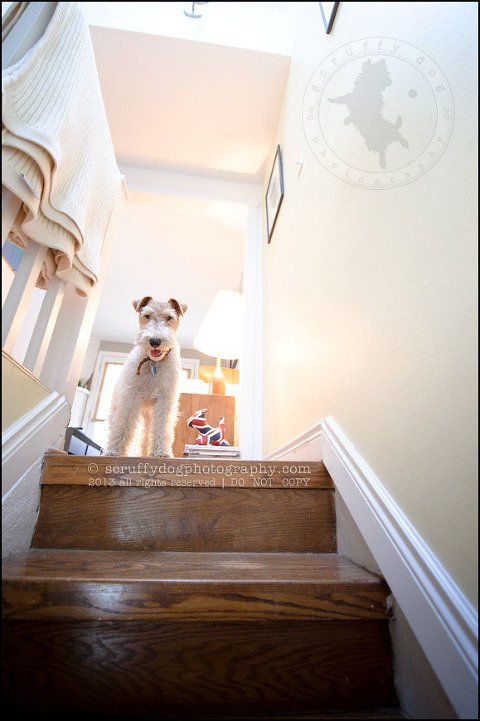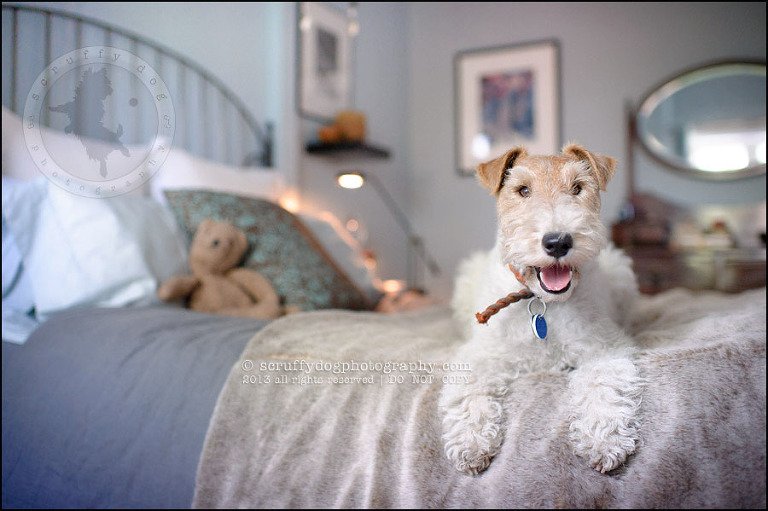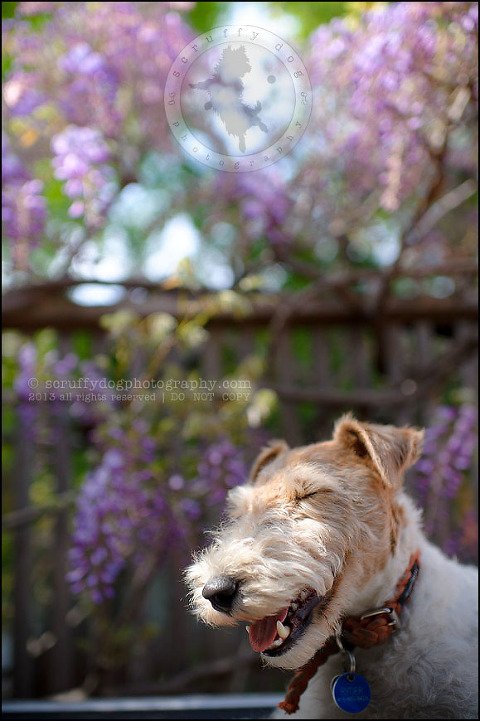 so, after some catching up and then a short drive to our first location, it was time to allow Ryder to let loose … or rather let Ryder loose, as the case may be.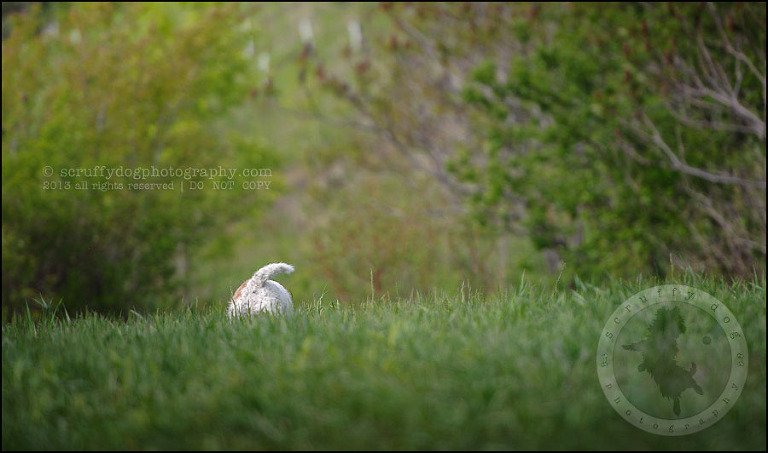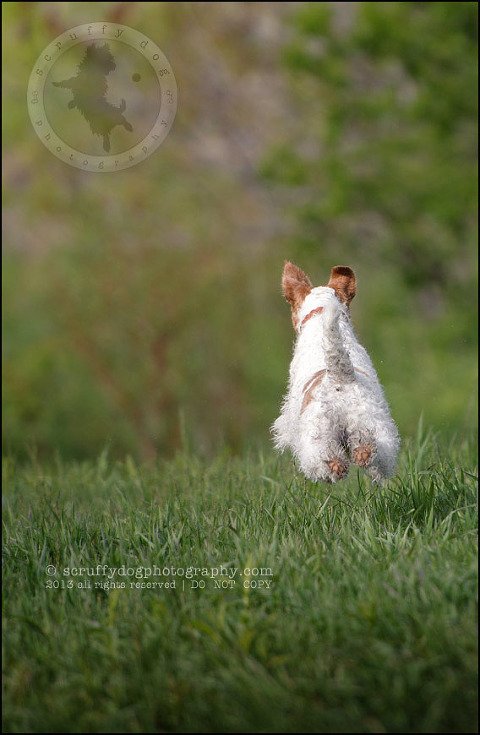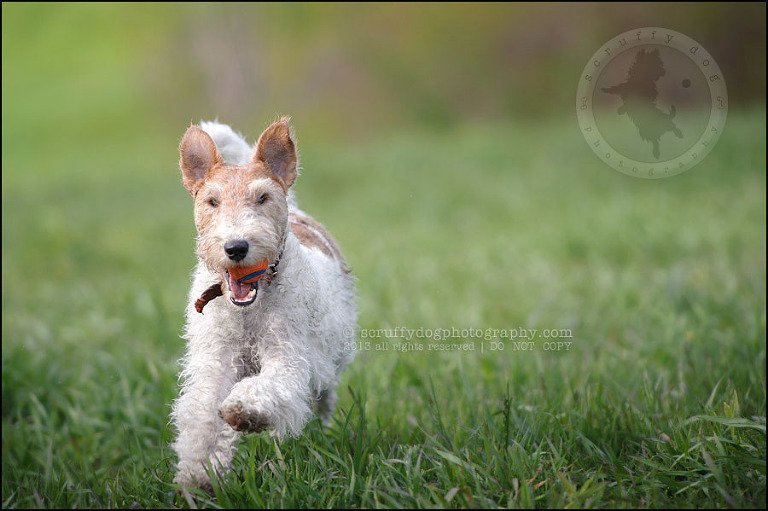 a little bit of posing …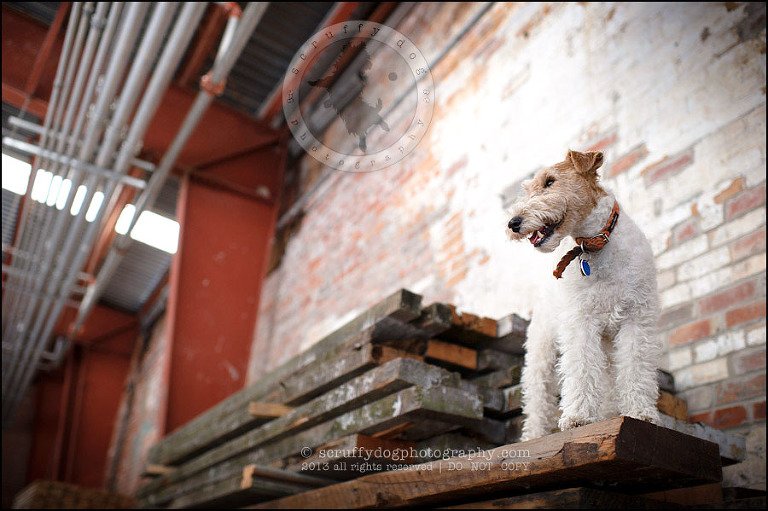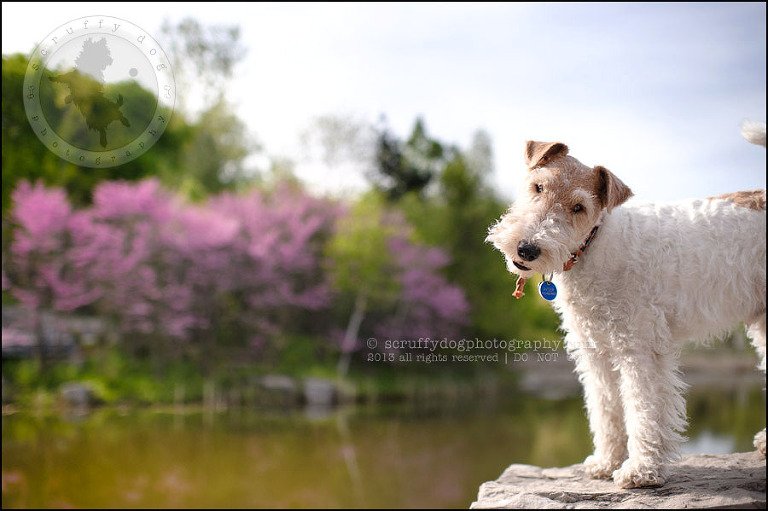 …but mostly, Ryder being Ryder.
and "Ryder being Ryder" pretty much translates to full-steam-ahead …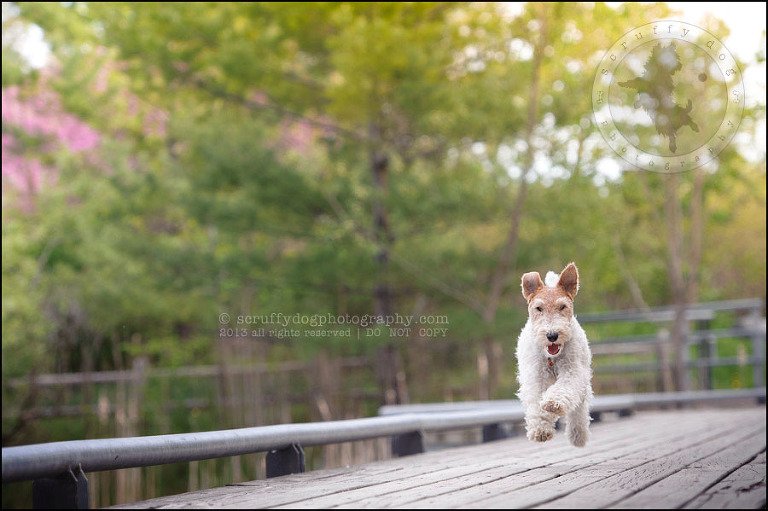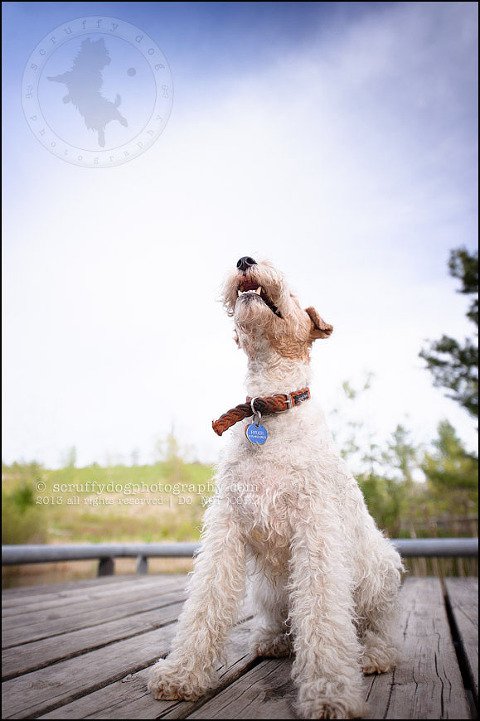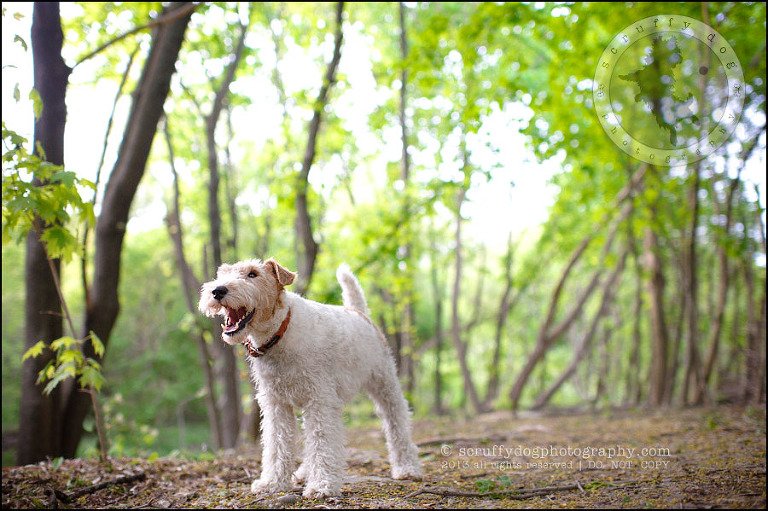 so much fun with this scruffnut …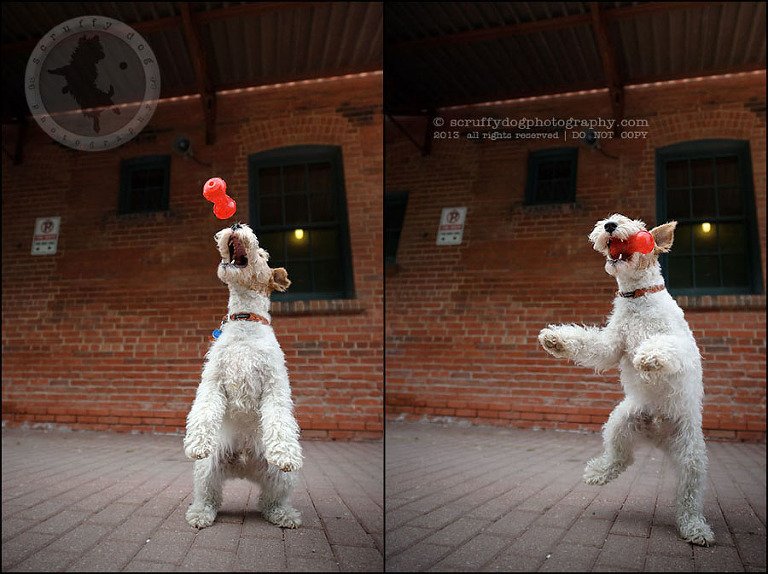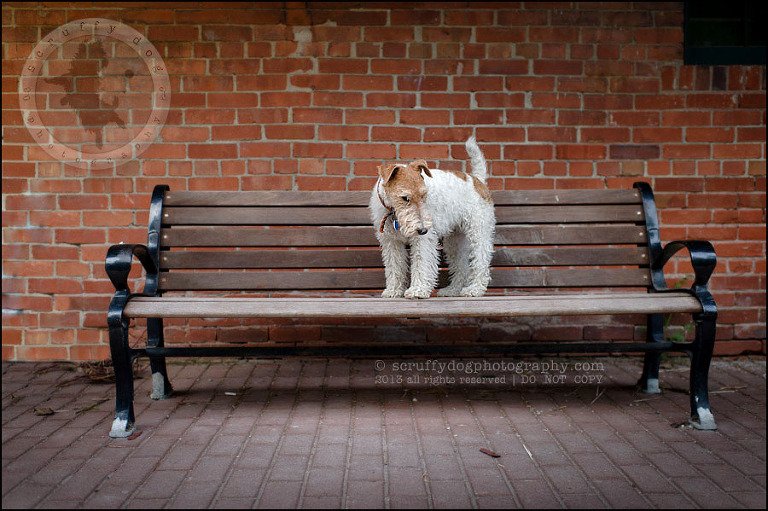 and he even showed off some of his ballet moves.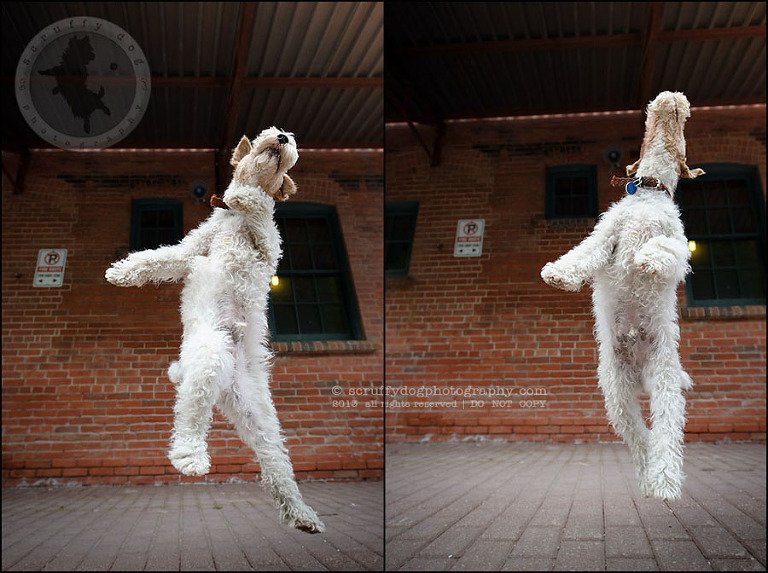 then it was down to the beach.  although Katharine's 75-year-old mom was still recovering from ankle surgery and couldn't join us along every step of the session, having her at the driver's seat and chauffeuring us from one location to the next was certainly a highlight.  what a rockstar!  i can only hope to possess even half her faculties, stamina and phenomenal energy when i'm her age!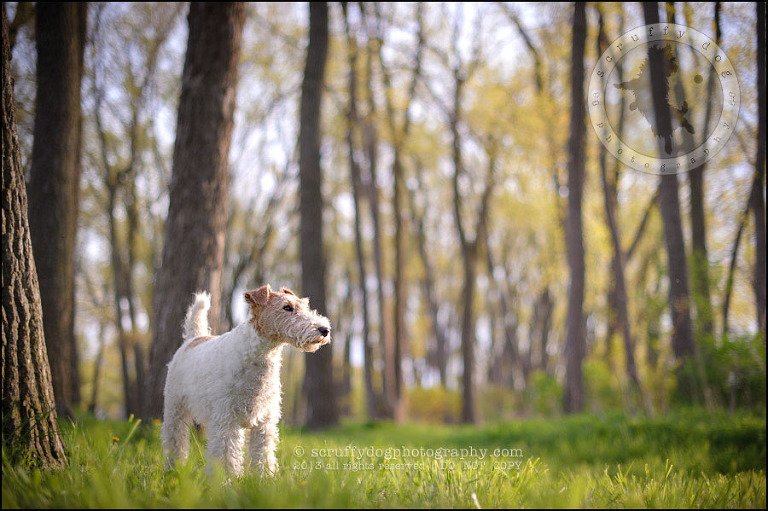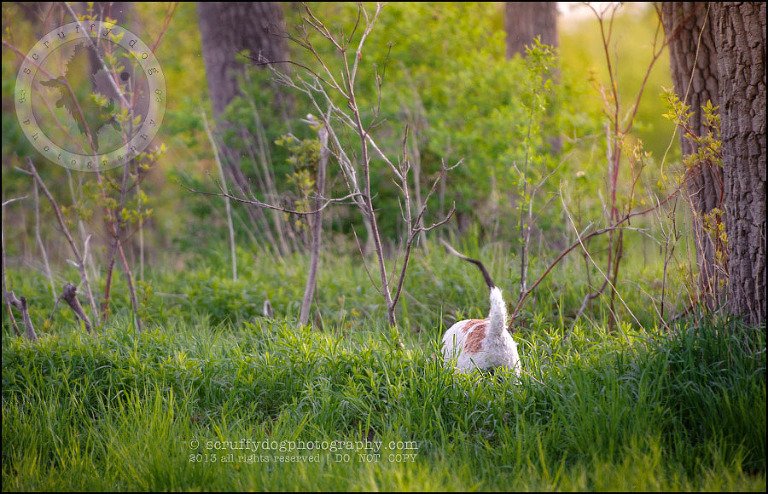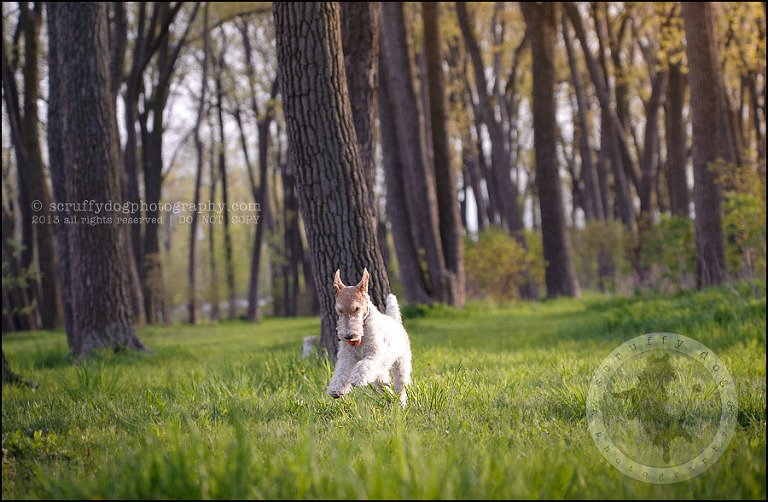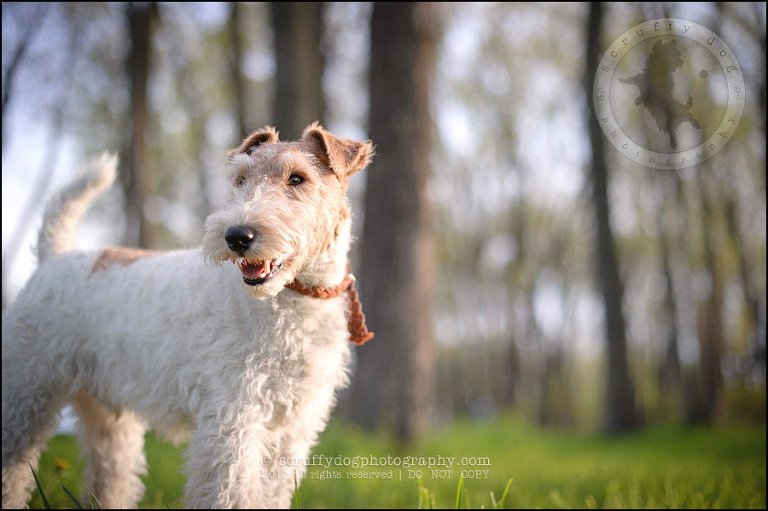 now, as for Ryder in the water … let me qualify … while this boy may look at home in the lake … a natural little water dog, he is not!  i think we need to get him together with Merrick to teach this boy how to swim…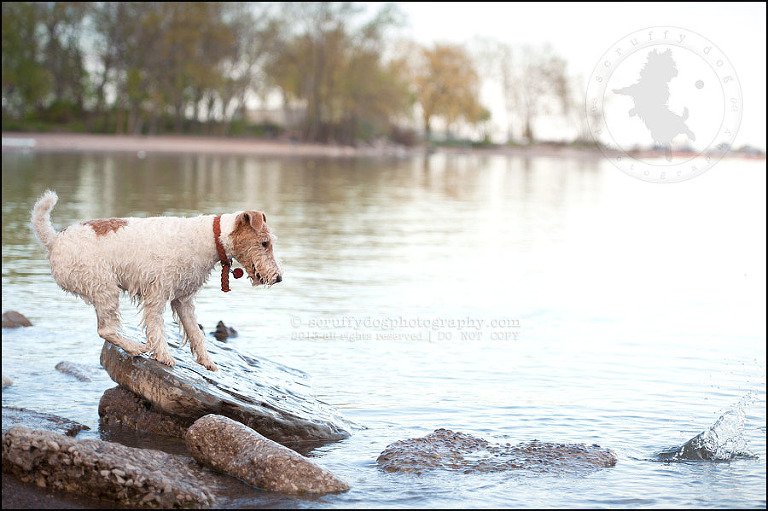 …he will not go in past his tippy-toes.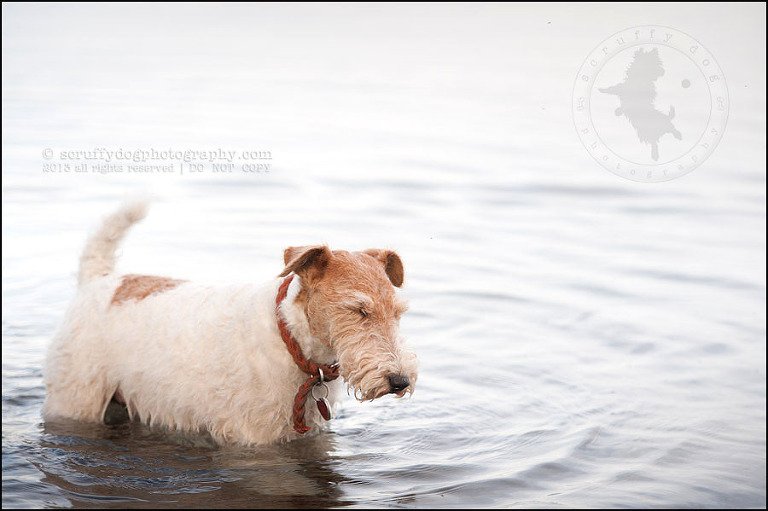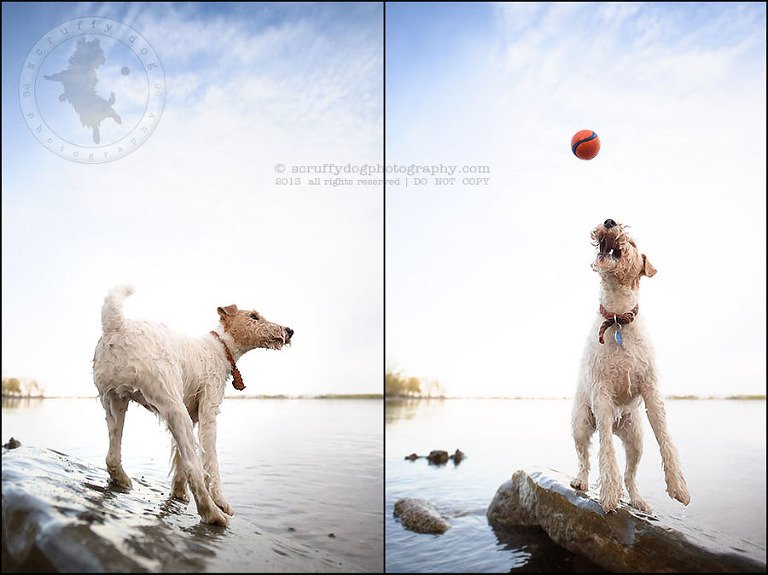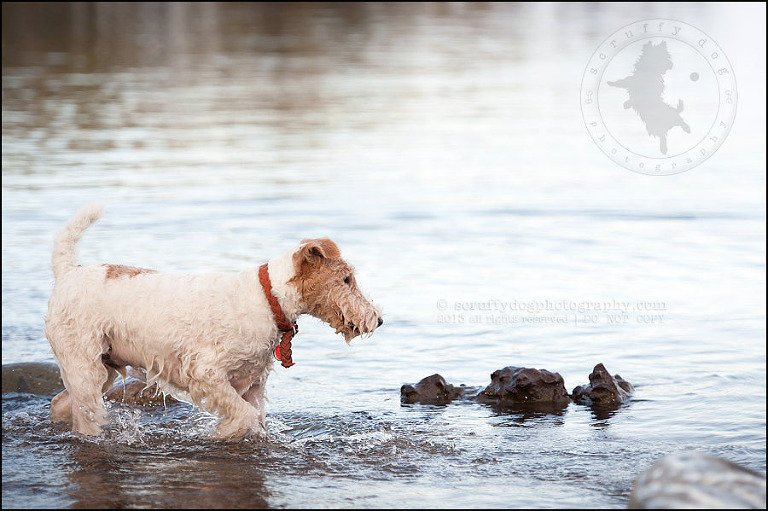 but bury his favorite ball in the sand, he will surely find it.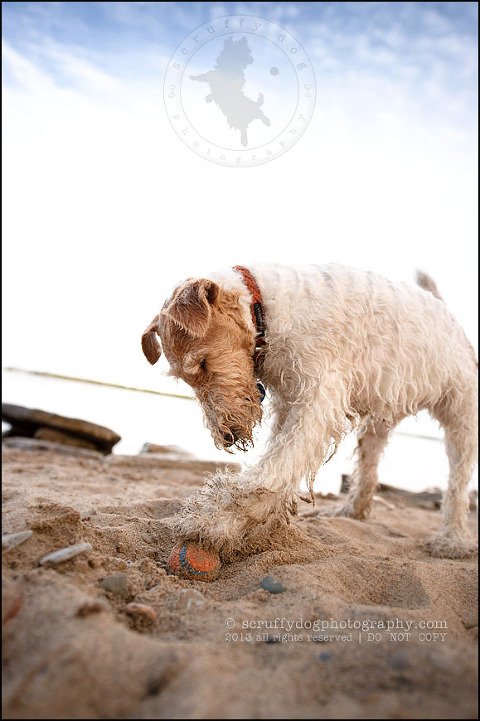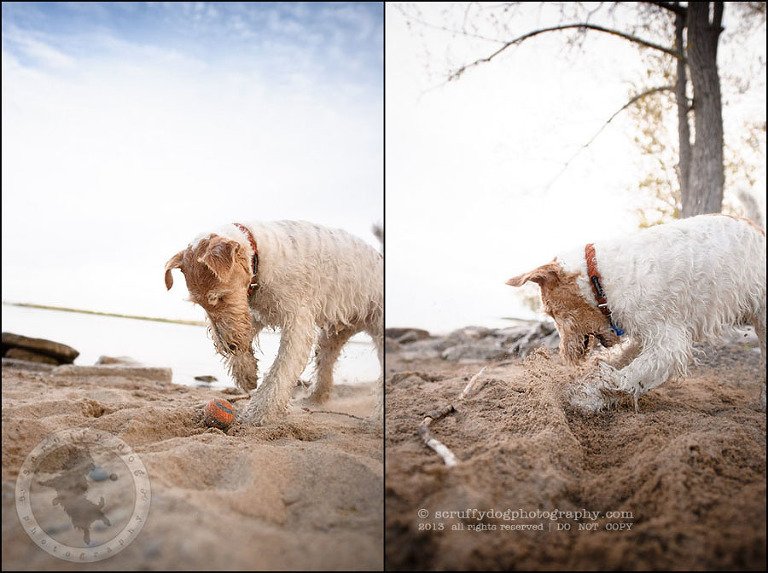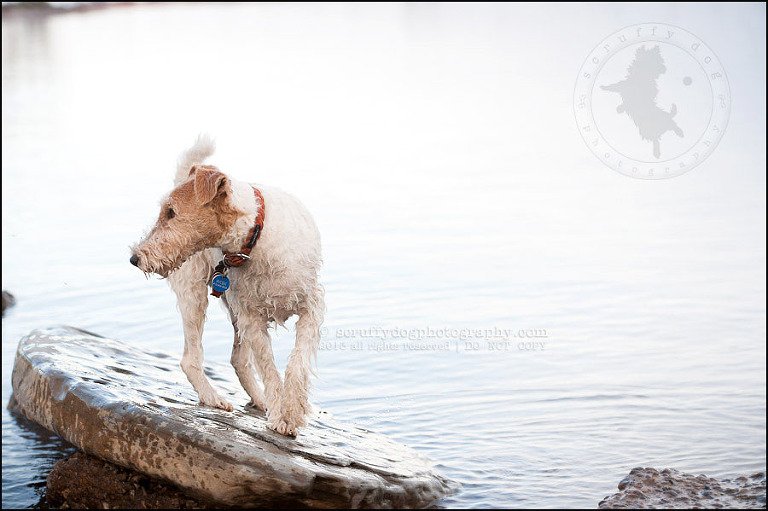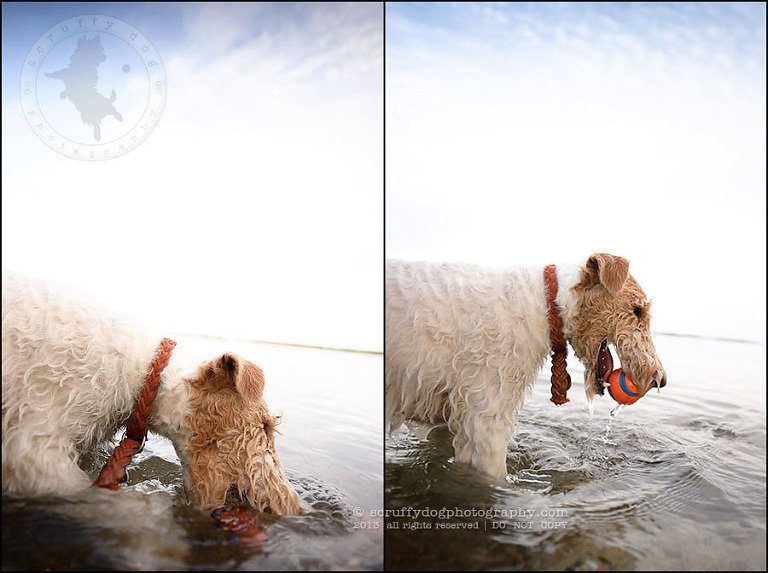 so … thank you, Katharine … thank you, Katharine's mom … and thank you, Ryder, for a seriously memorable afternoon and evening … for being so amazing … and for allowing me to remember what's important.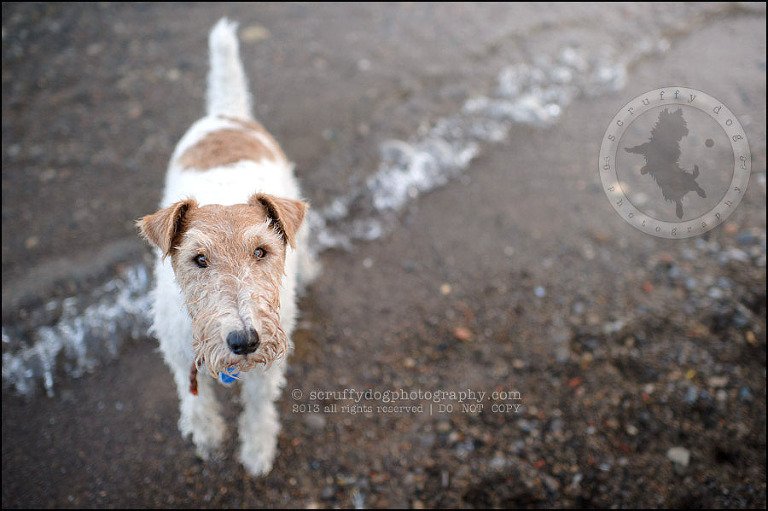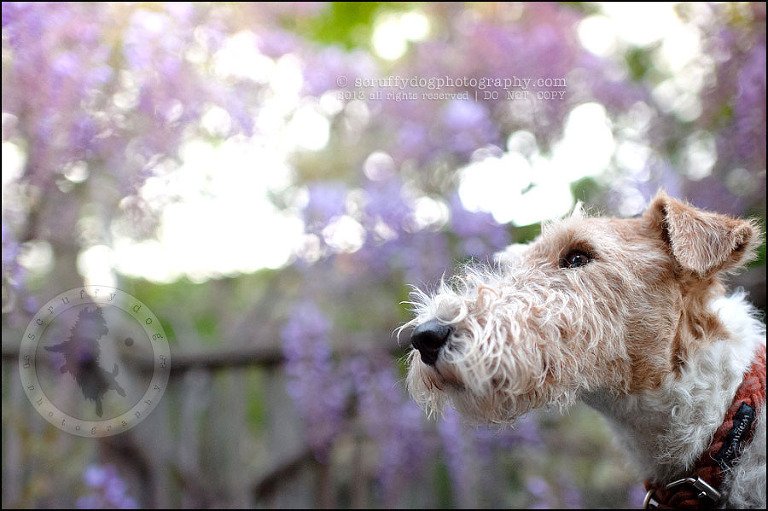 of course, i realize that with my years of efficiency, of being that "well-oiled machine", that taking twice the time to enjoy Katharine's and her mother's and Ryder's company, also means a much larger gallery of her handsome boy for poor Katharine to sort through!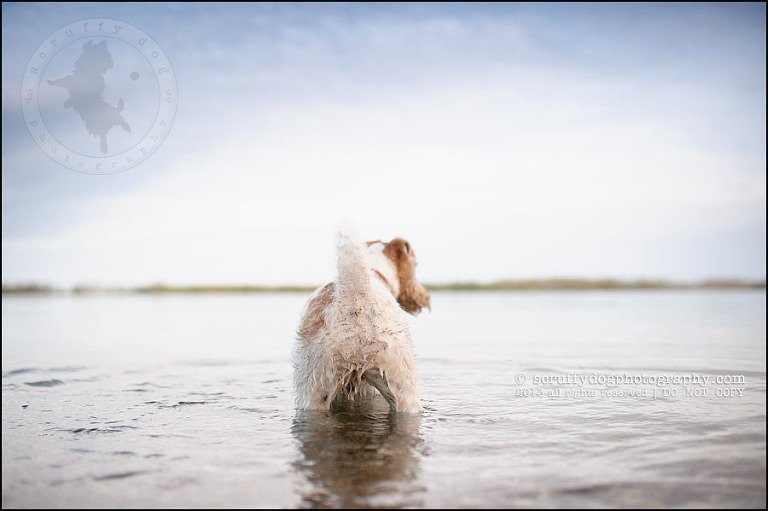 i hope you've enjoyed this actually very small sampling of Ryder's images as much as i did shooting them.  happy Monday, all.