are you all enjoying the warm sunshine, smell of fresh grass and the colours of the first spring blooms?  well, guess what?  i'm still going to hit you up with a bunch of wintry images!  yes, we're just that far behind with blogging here at scruffy dog.  but, because i always promise to keep you caught up with the images posted on the scruffy dog facebook page, here is another entry of cold, snowy images!
first up, we have Chase … look at this face!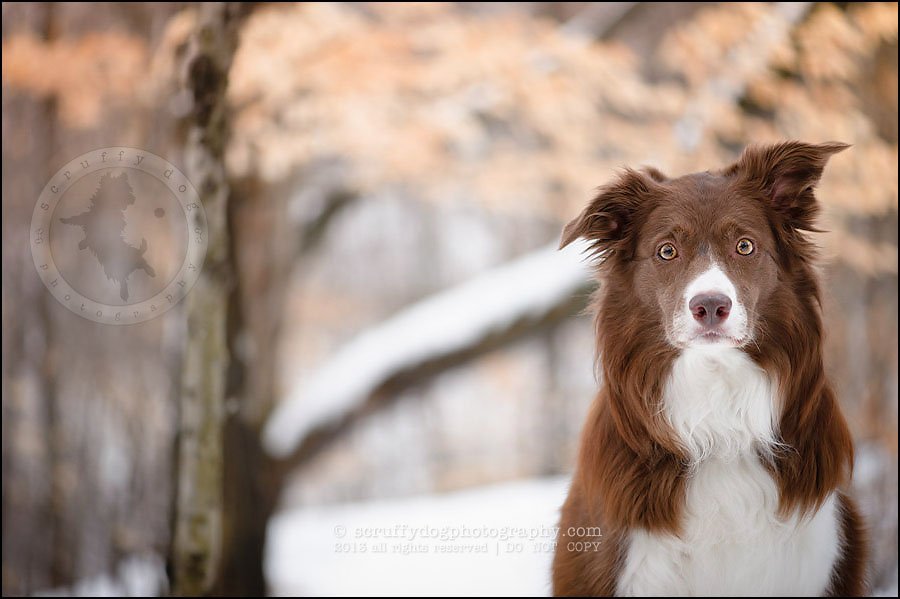 Chase and her sister Onyx belong to Jean Cote of the Dog Trick Academy … but this girl isn't a one-trick pony!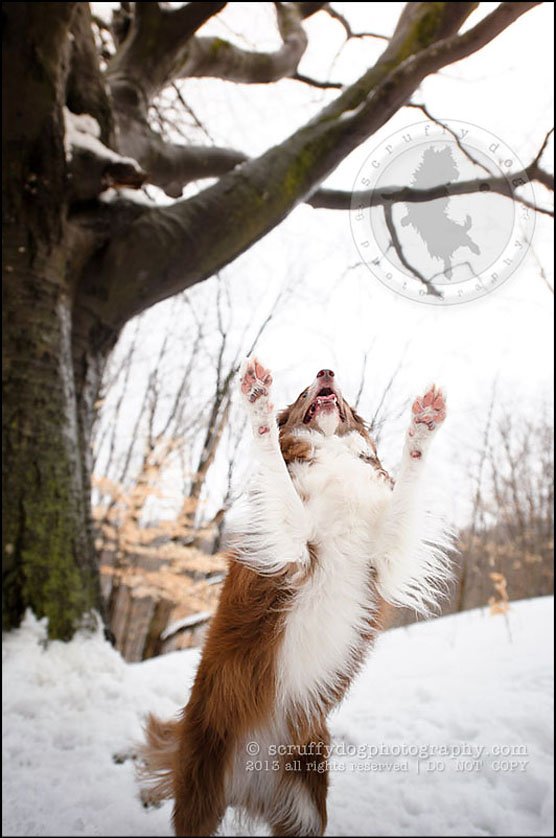 it was a phenomenal pleasure to work with these two as it was so clear that Jean works with these dogs … fun-loving and easy-going, but most of all, these dogs are accustomed to learning, so they were eager to please and learn some new tricks …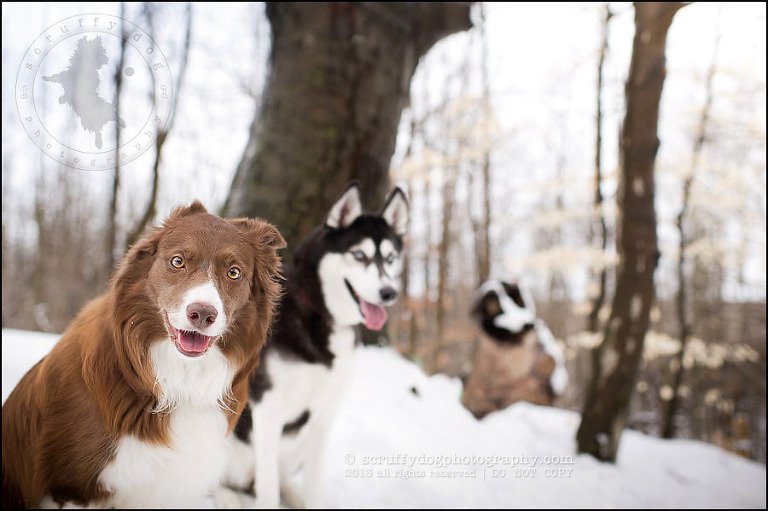 including posing on a big fallen tree in the scruffy dog woods.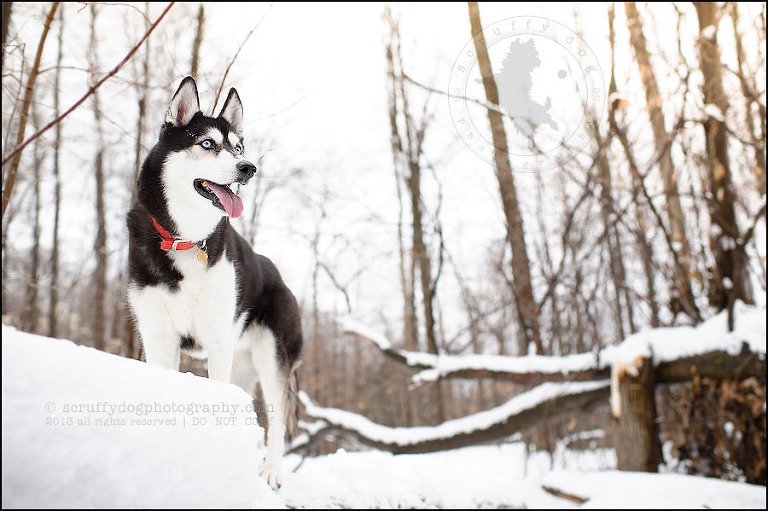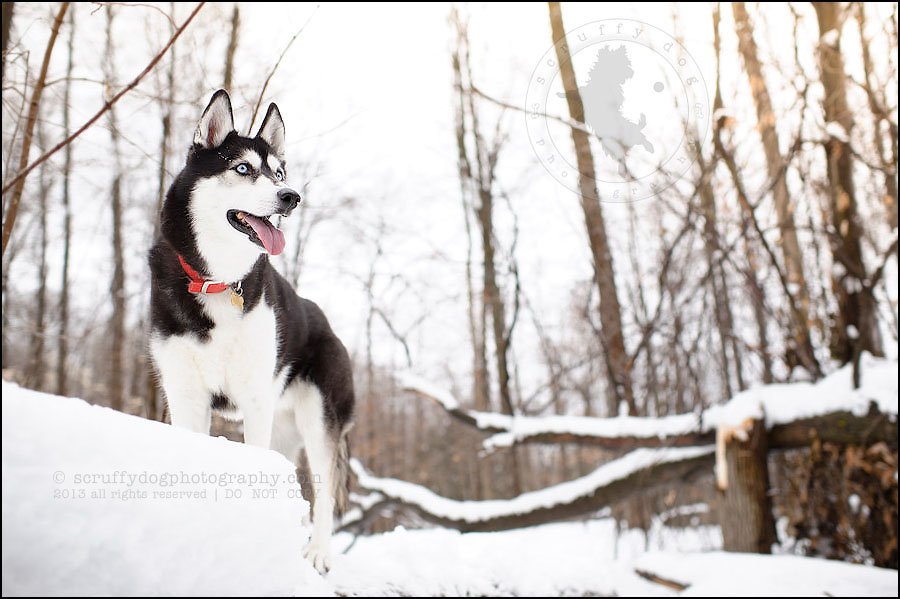 of course, Onyx already had her 'wave' down pat before her session.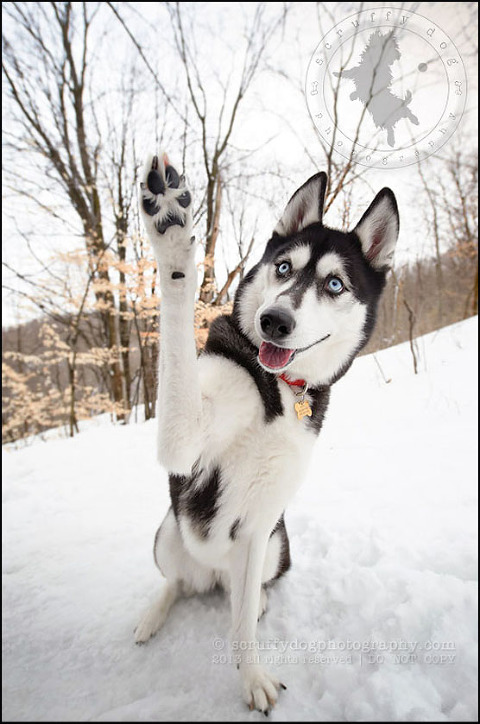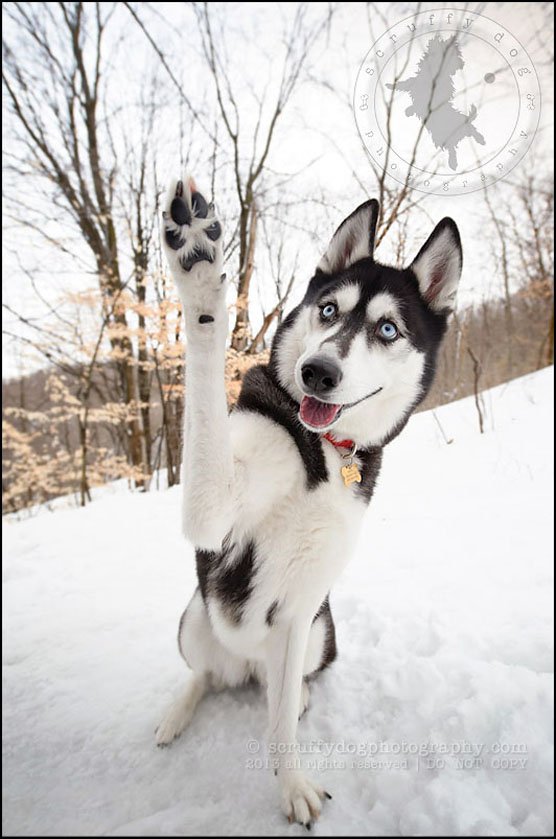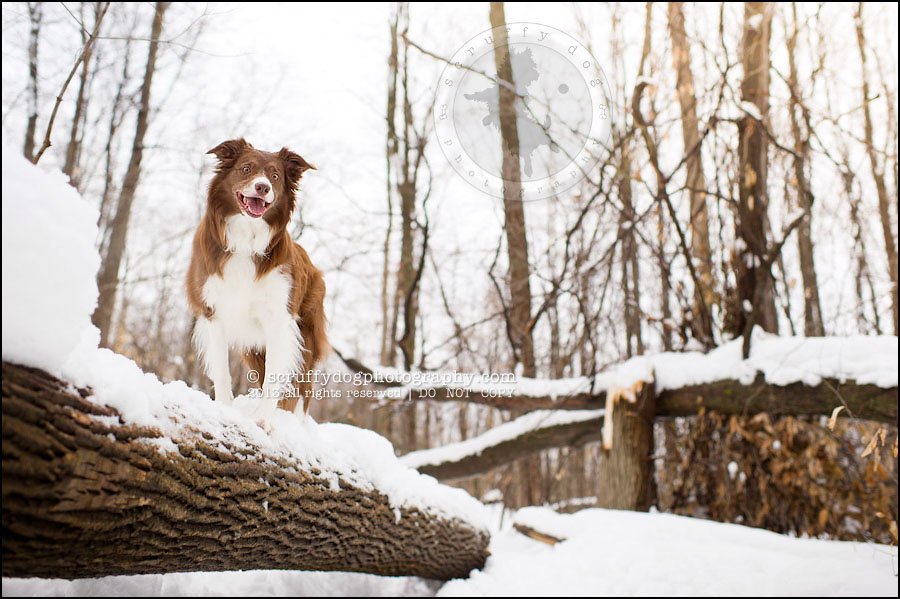 as the year progresses, i'm looking forward to more sessions with these two superstars as they are booked for their Seasons Session.  it's always great working with dogs throughout the seasons … and Onyx and Chase will be a pleasure.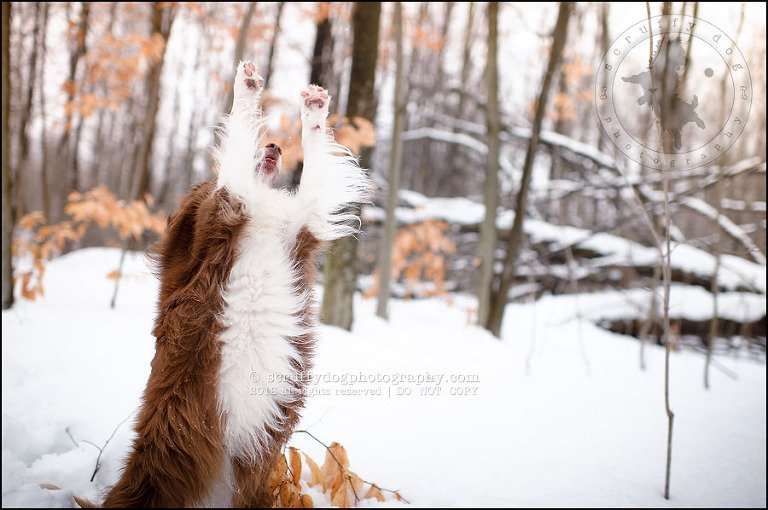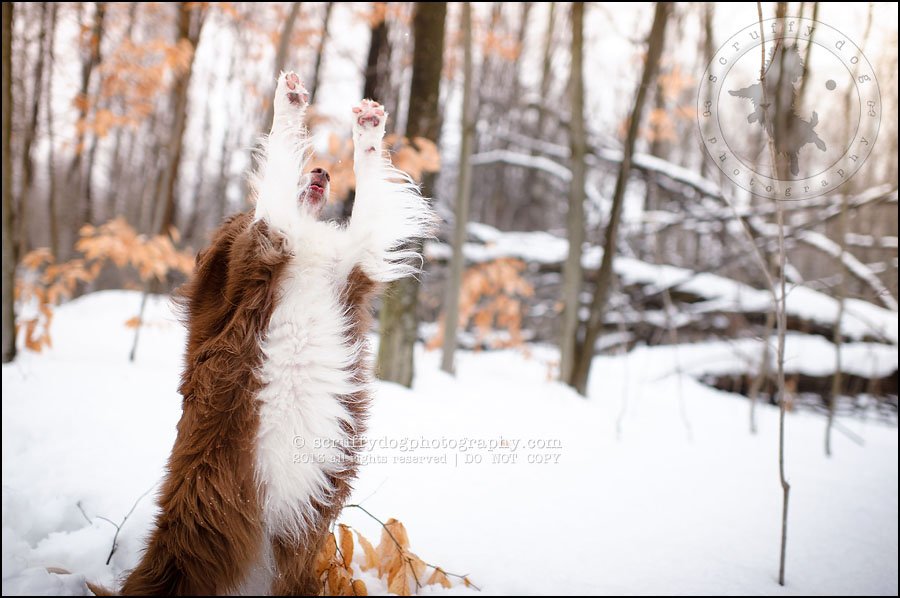 next up, we have Paige and Jazz.  as with Onyx and Chase, i had the pleasure of working with Paige and daughter Jazz through a couple of seasons.  as very "drivey" field retrievers these girls were absolutely wonderful to work with.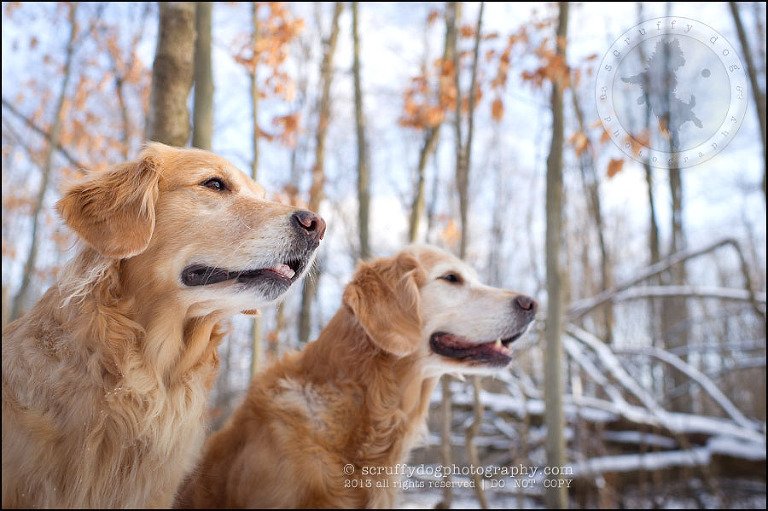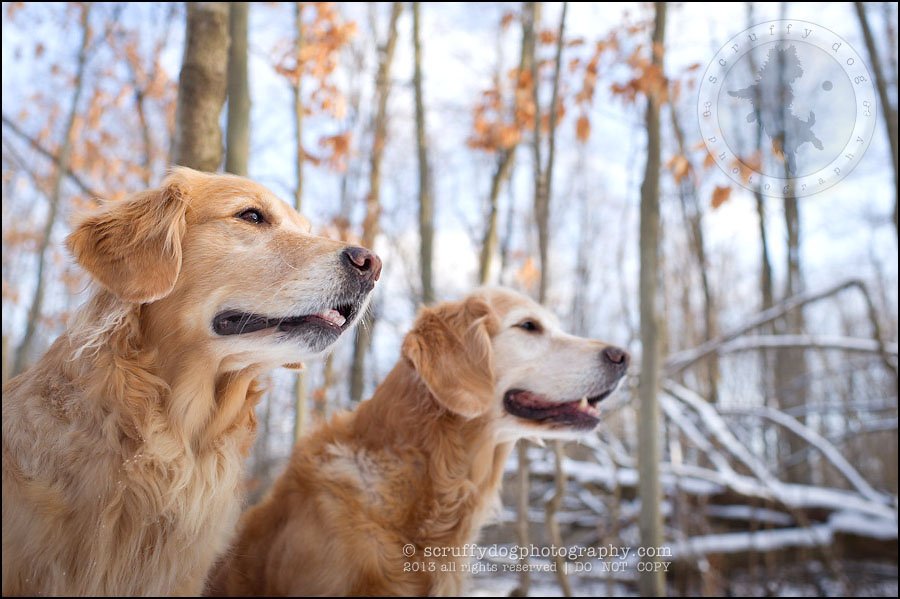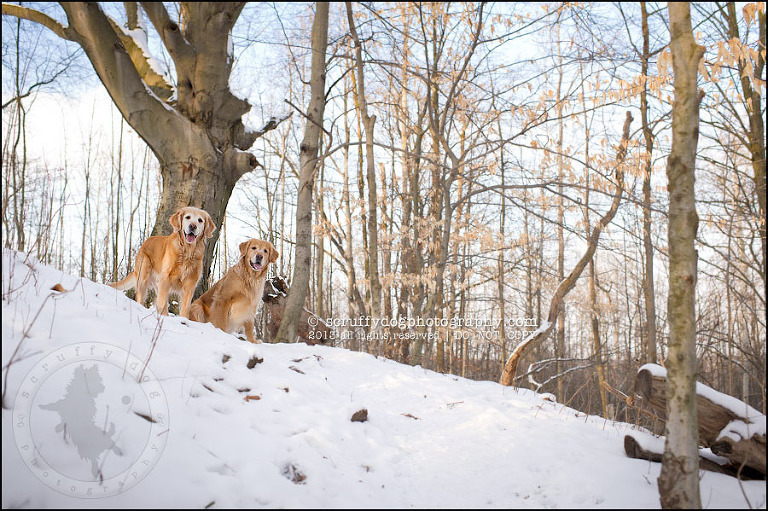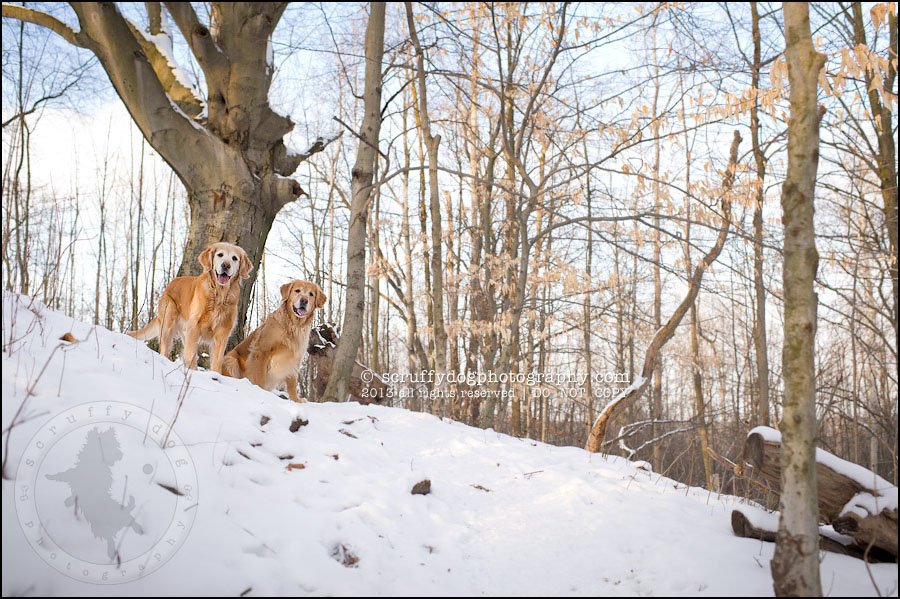 sadly, Paige passed away quite suddenly only recently this past Easter…
here is the tribute video i put together of this lovely girl …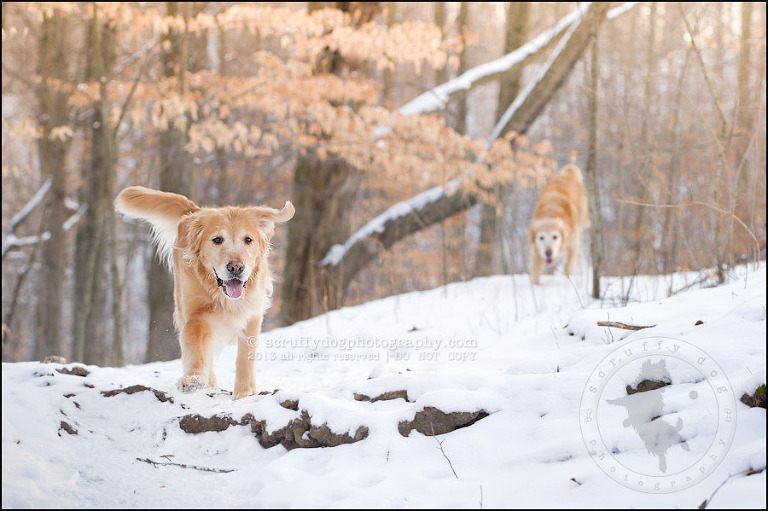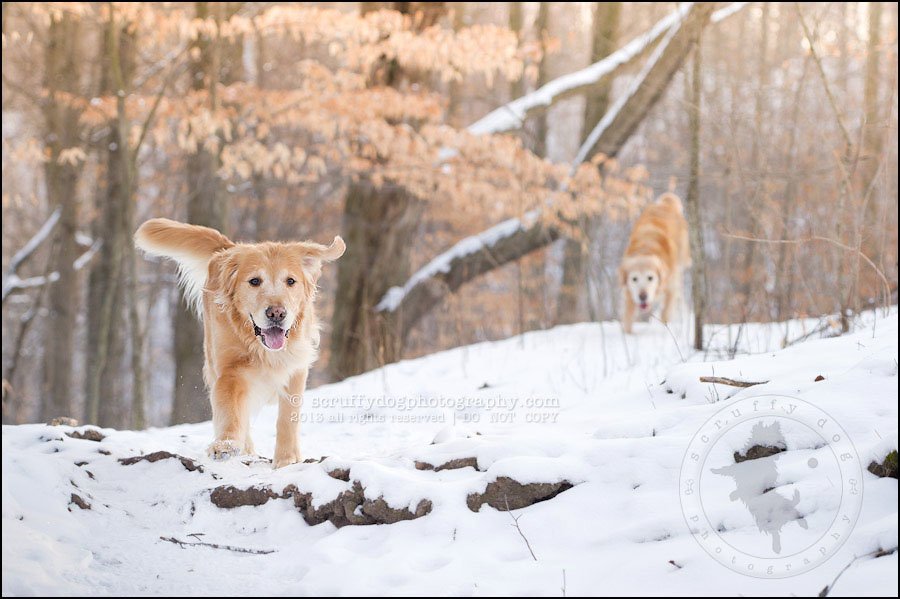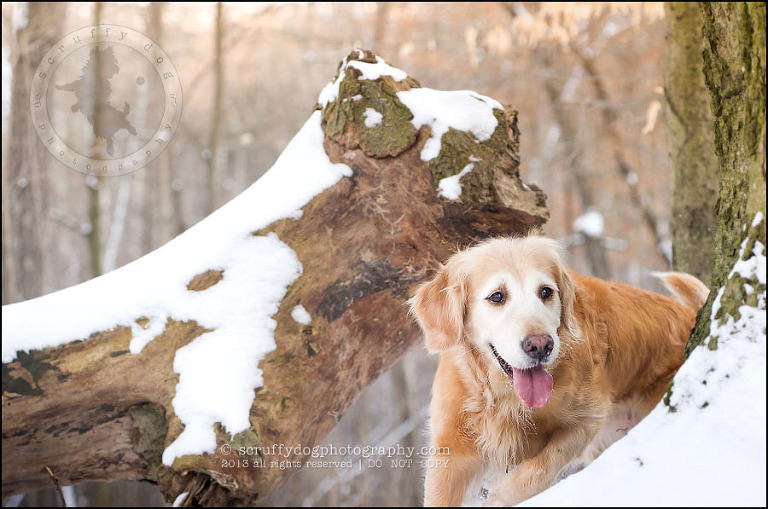 i had a short session with rescue boy Jack.  he is being fostered through the Mississauga Humane Society … but as he is undergoing several surgeries, he is not yet up for adoption (as far as i know).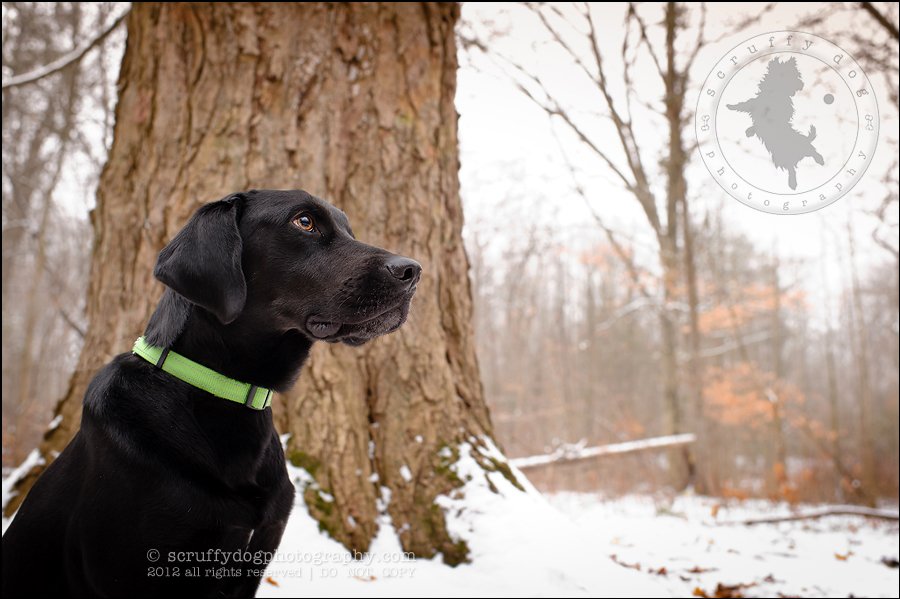 Maya and Blitz also enjoyed the winter portion of their Seasons Session…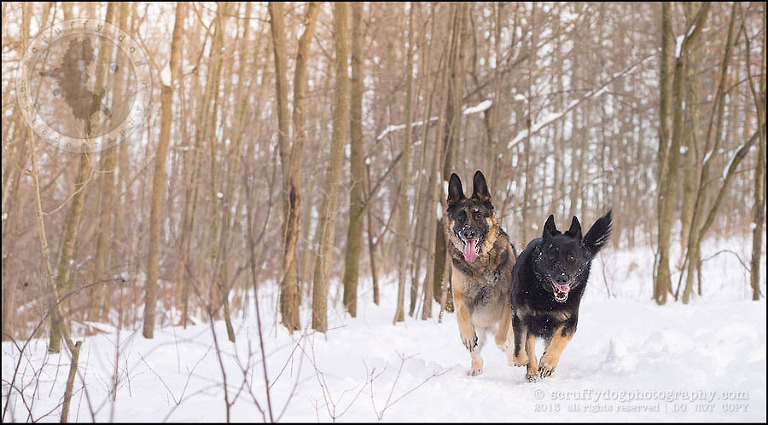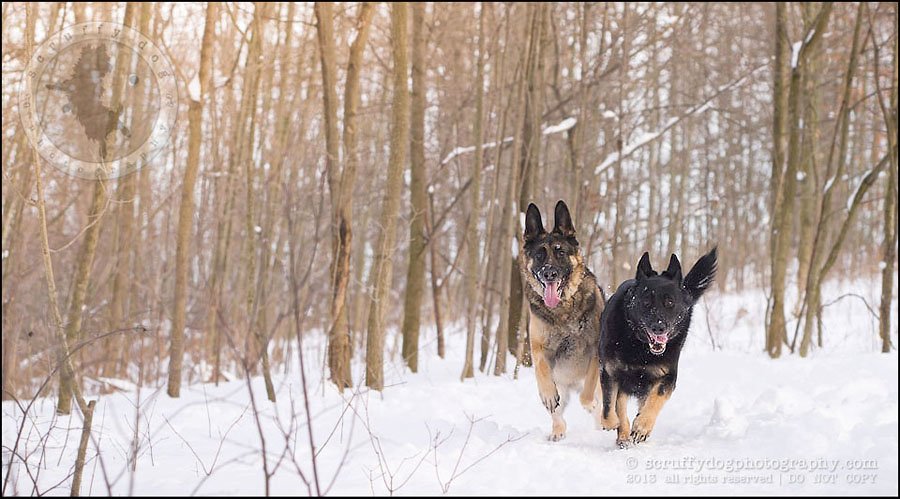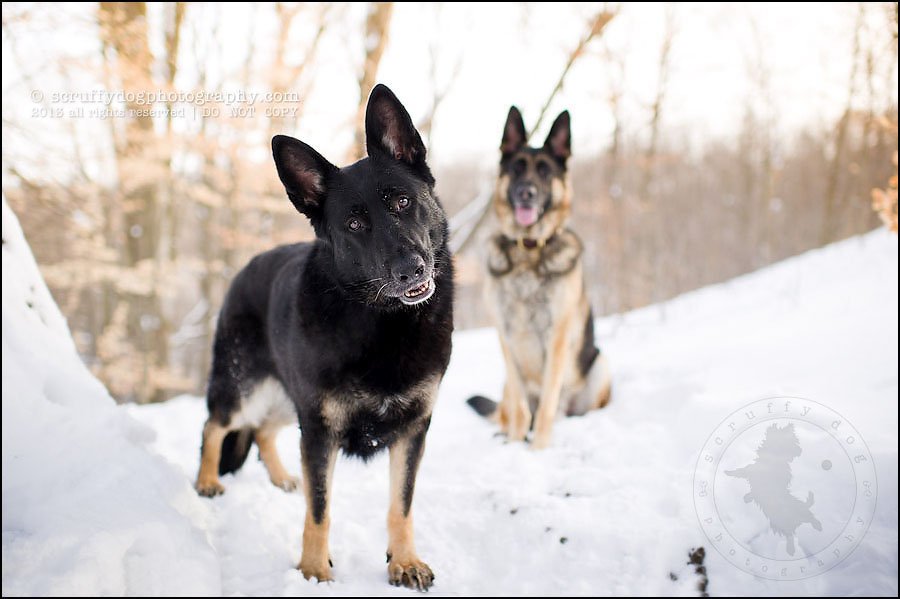 both of them sporting their super fine custom-made collars from our friends over at Karma Collars …
then there was wee little tiny Mickey …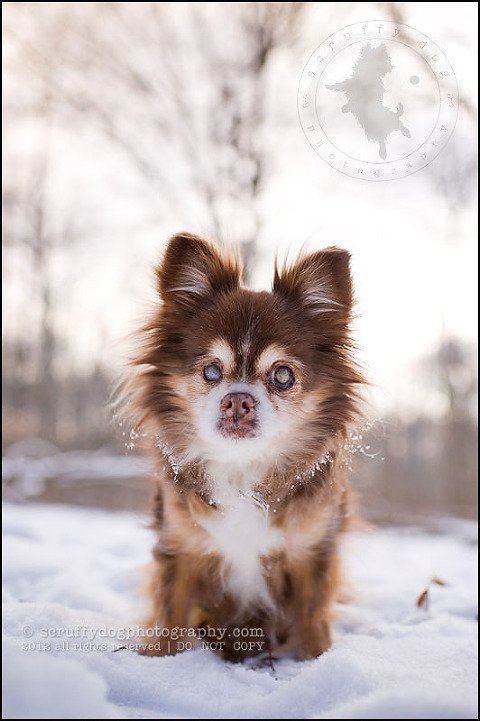 he and his family were one of two recipients of the scruffy dog Holiday Tribute gift of a session …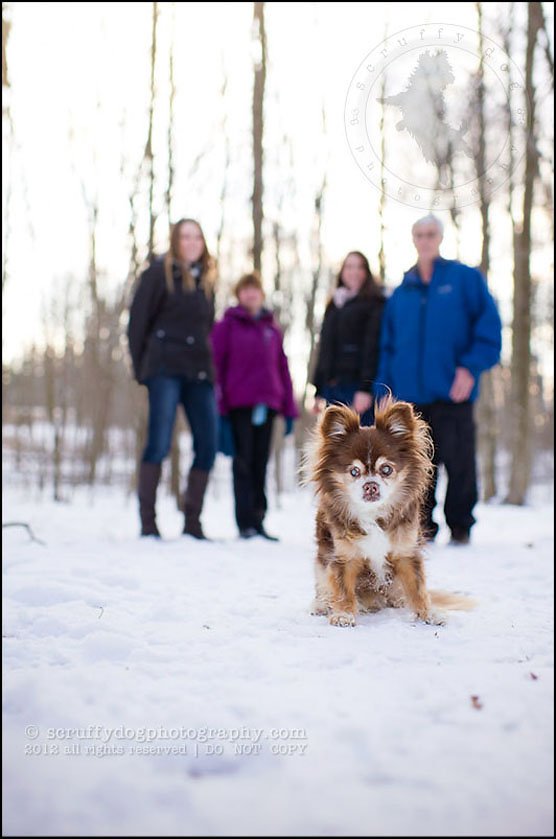 and then there's big, talkative Molly from Toronto…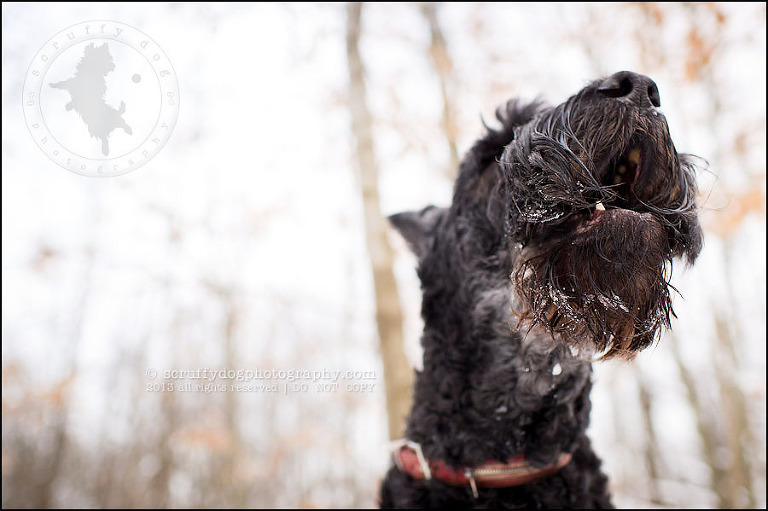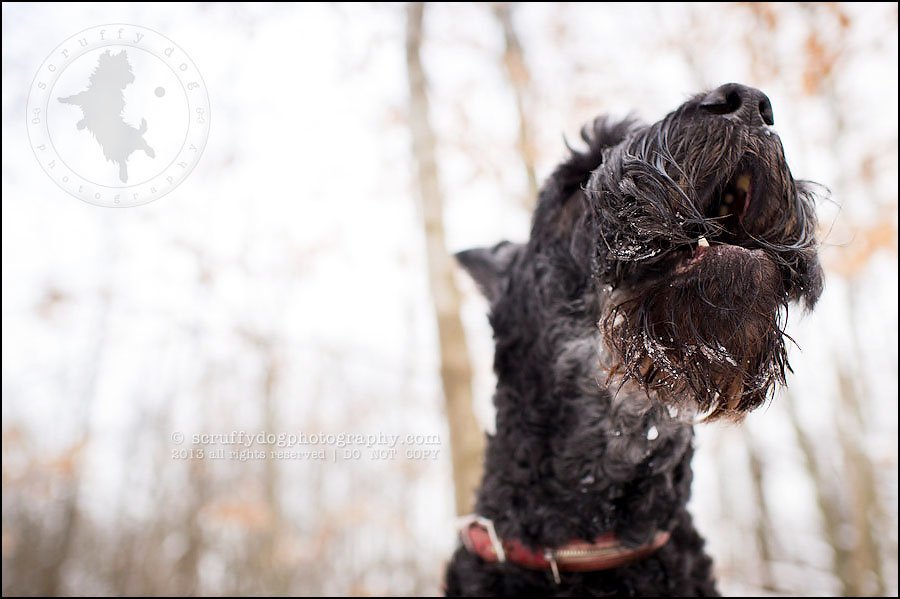 sadly, Molly passed away shortly after her scruffy session.  such a beautiful girl.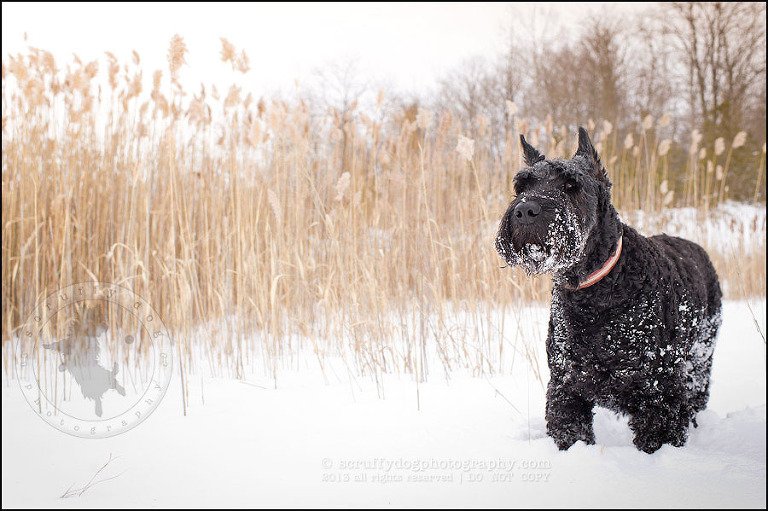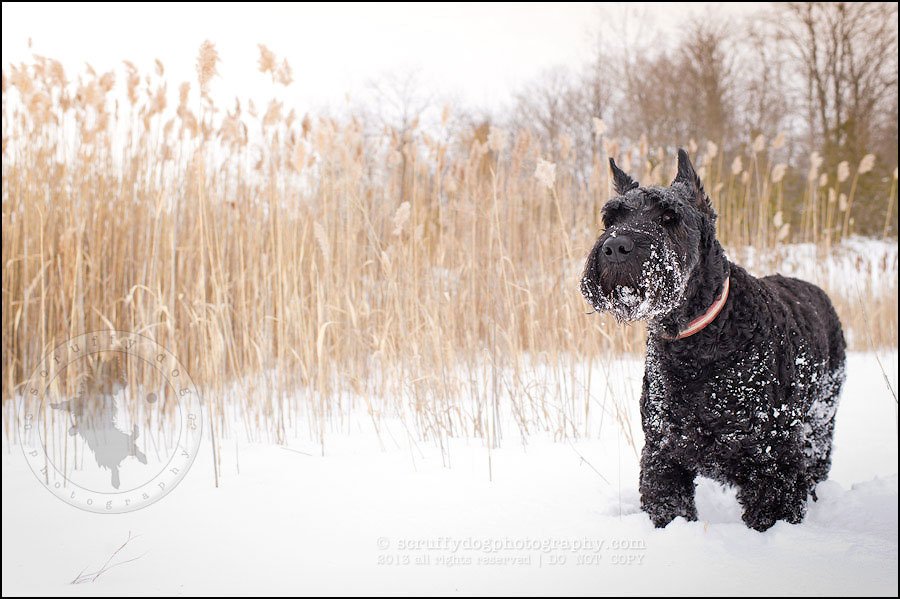 and finally, a little Joy…
i hope you enjoyed this little splash of winter.  stay tuned for more!