yes, we're this far behind in blogging … showing beautiful fall colours in the dreary early months of spring … but,  hey, i just want to get us all caught up.  and i figure if i can throw a few winter blog entries up here on the scruffy dog blog, that should inspire Mother Nature to finally warm up our days so that those poor robins aren't so cold!
so … back in those glorious days of autumn — always our busiest season where we are typically quadruple booked — we had the pleasure of meeting so many amazing scruffies … some were high-energy, crazy scruffnuts, and others shared with us the wisdom of their years during their Honor Sessions™.
Cosmo had a lot of fun at his Honor Session™…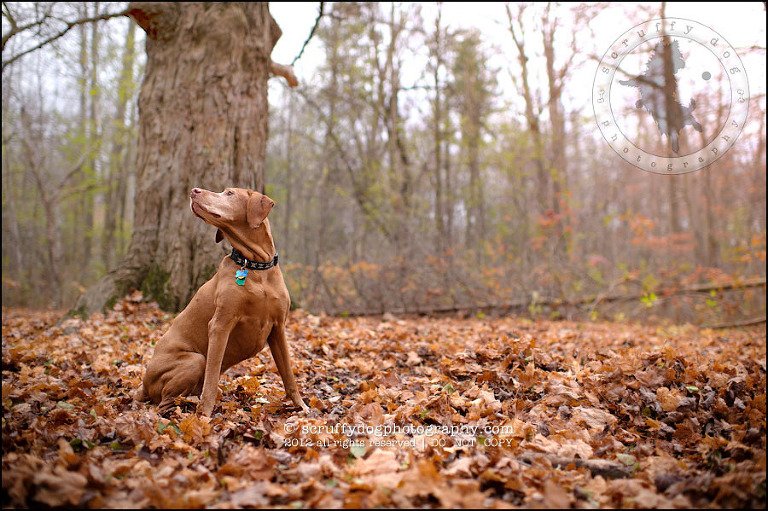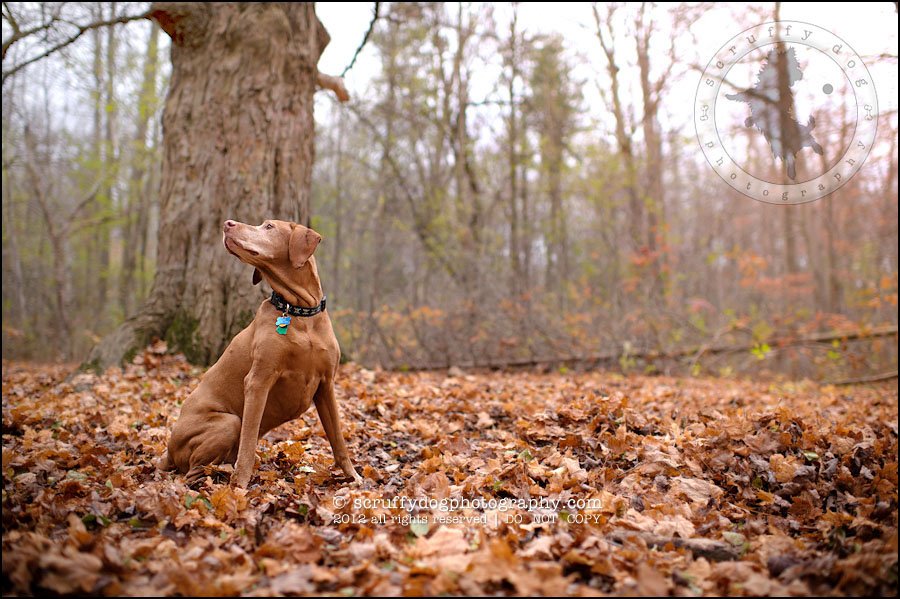 of course, like any respectable vizsla, Cosmo's age hardly slowed him down.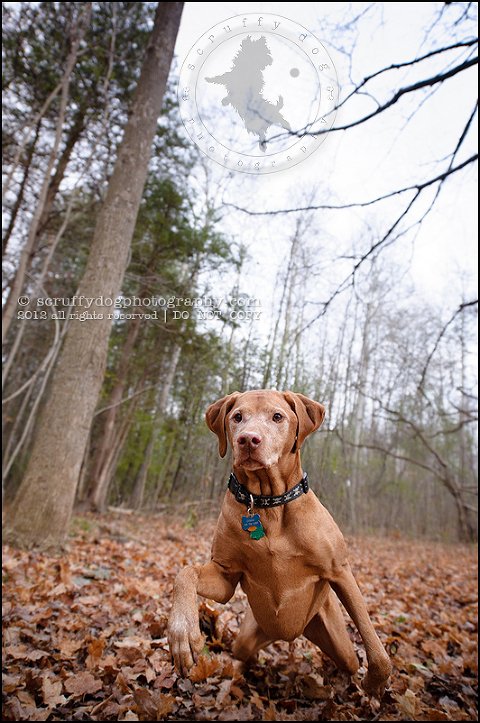 look at that smile!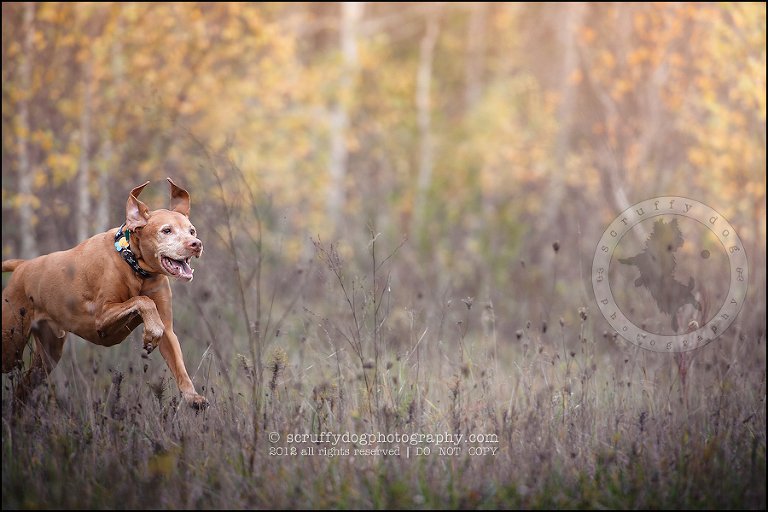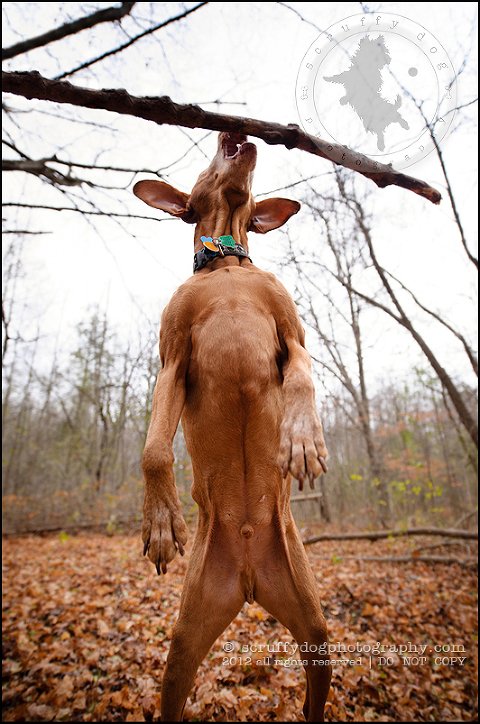 and speaking of smiles … how about this one on Bozley?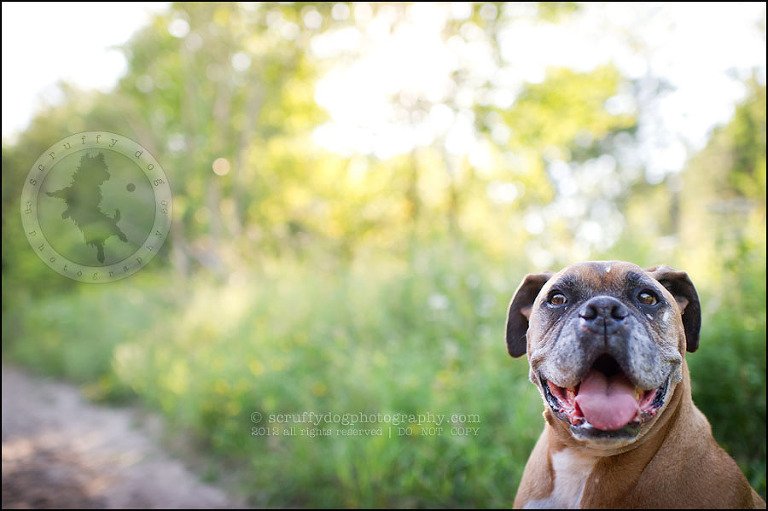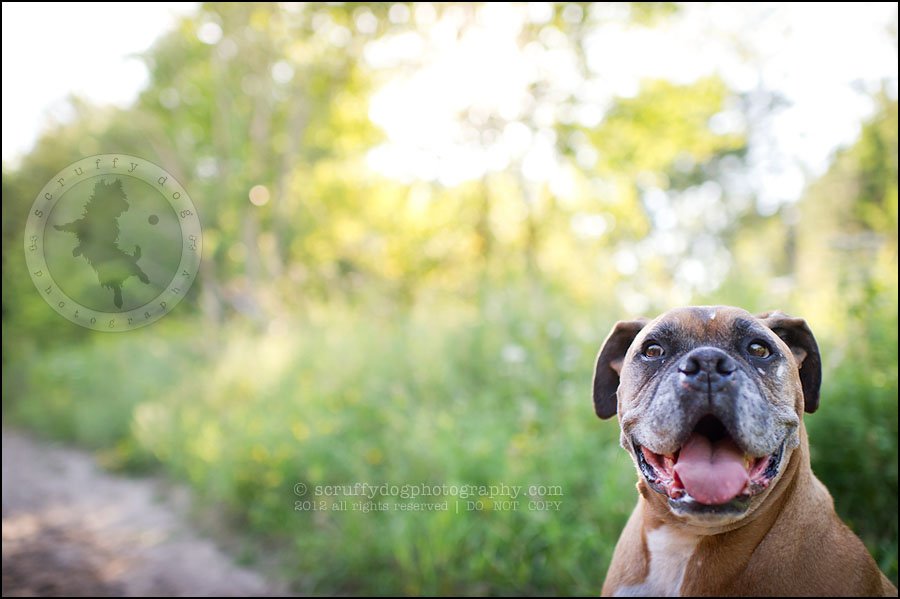 Bozley's was one of those extremely memorable Honor Sessions™.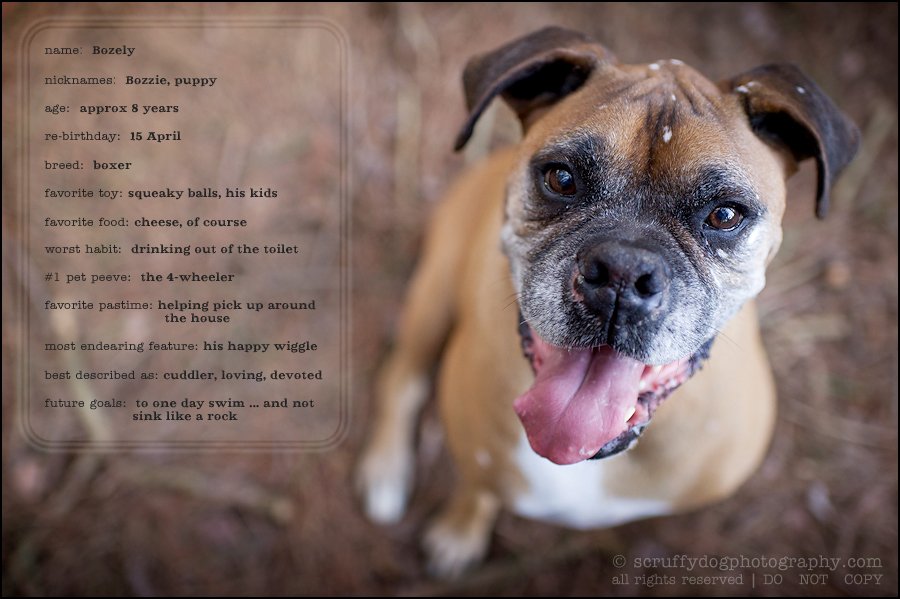 his giddy-up — in spite of his arthritis, three legs, and cancer — just never quit  and he ended up waiting for us a lot of the time along the trail!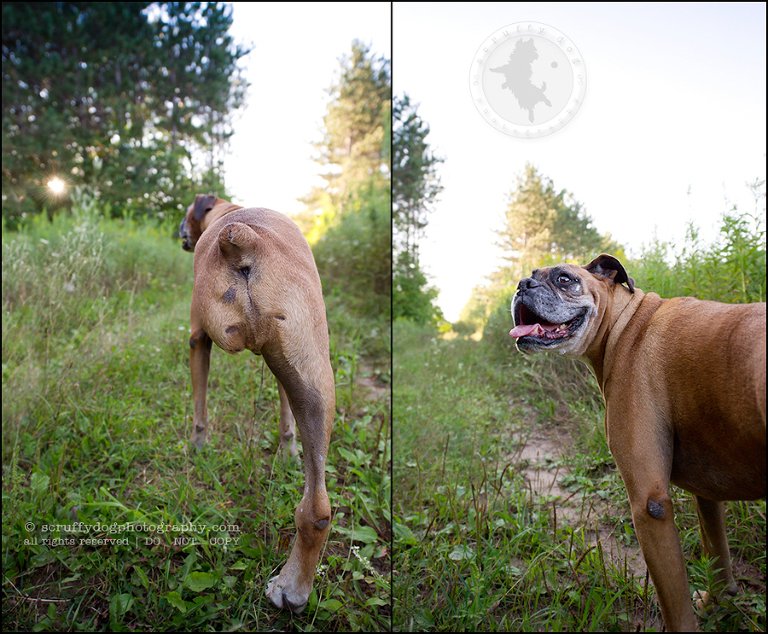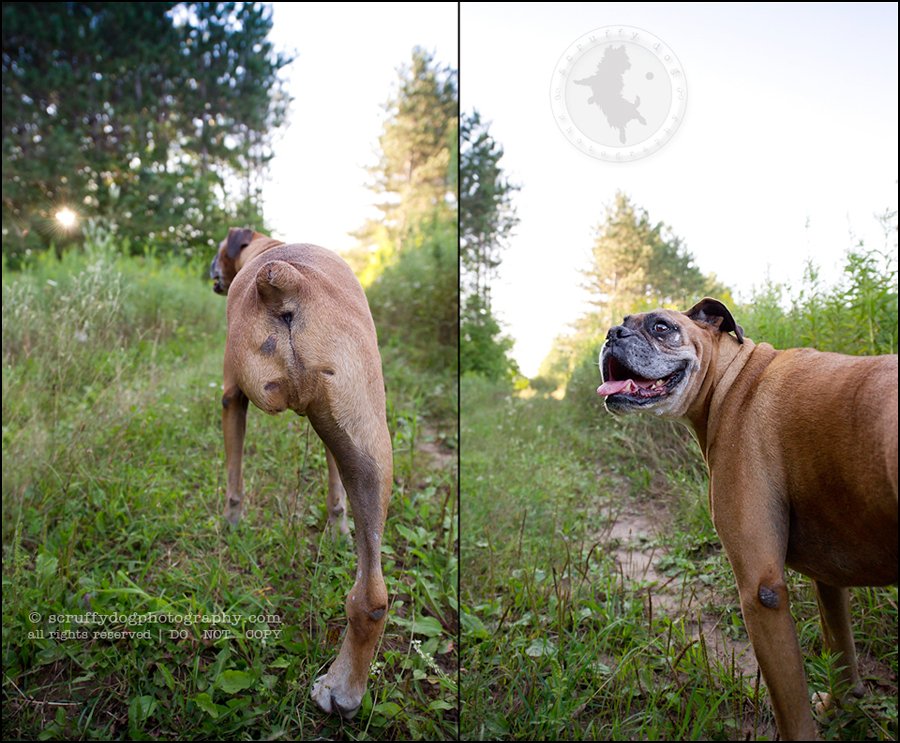 i also had the pleasure of meeting the very handsome, ball-crazy Charlie for a short session down by the river…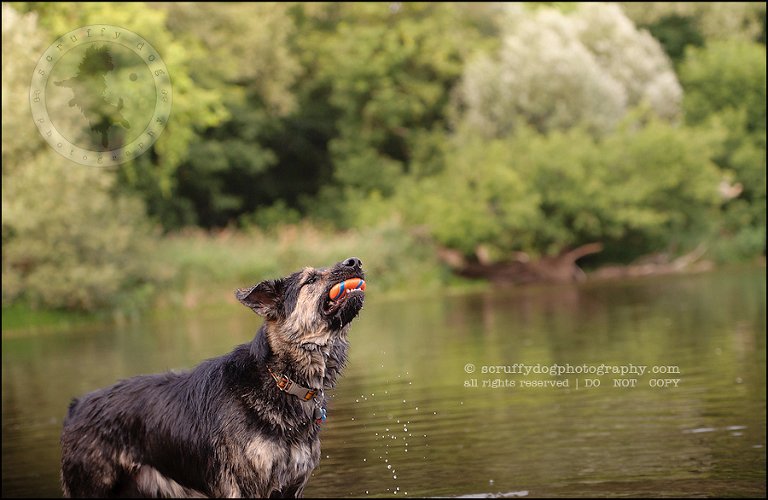 love those ears.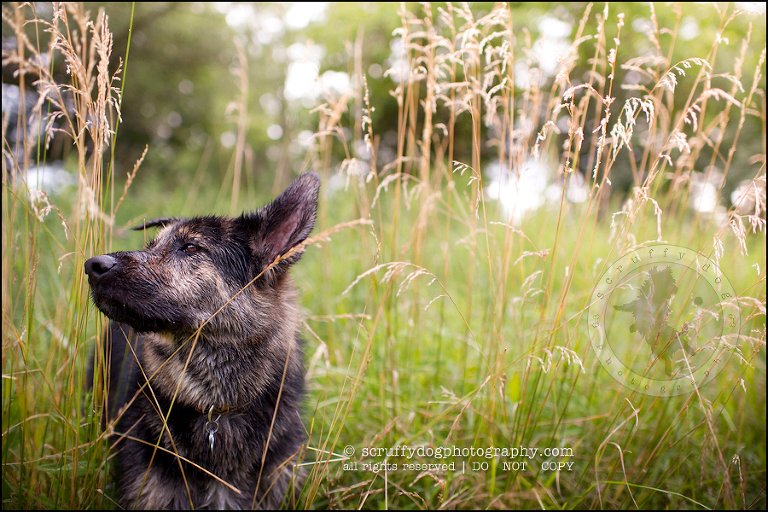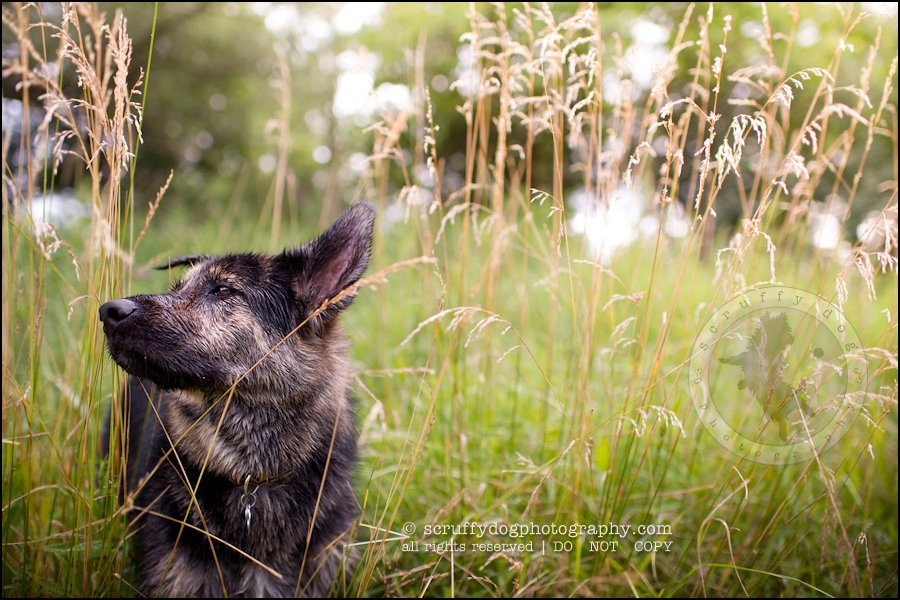 and then these two!  Jemma and Tohben — two Welsh springers — came from Oakville for their session, and they had one thing on their mind: hunting!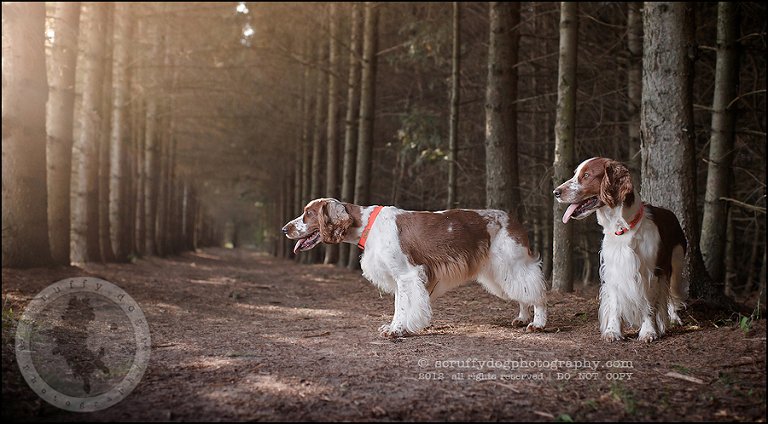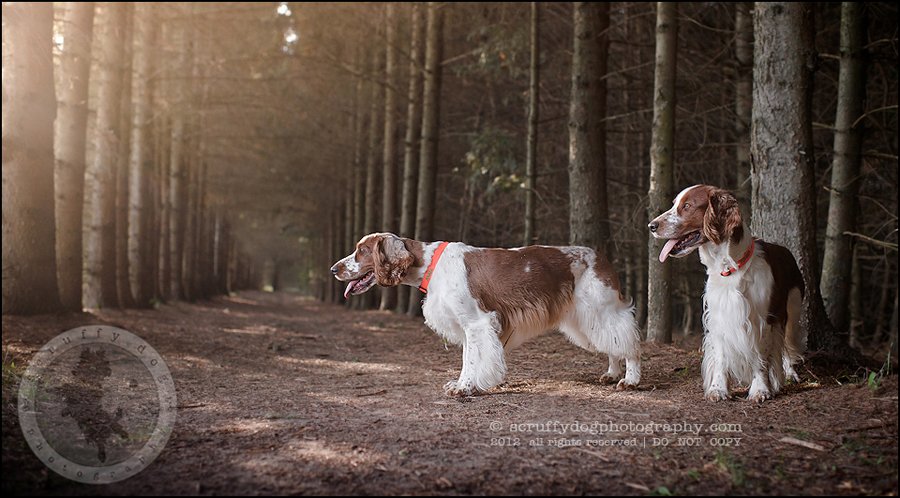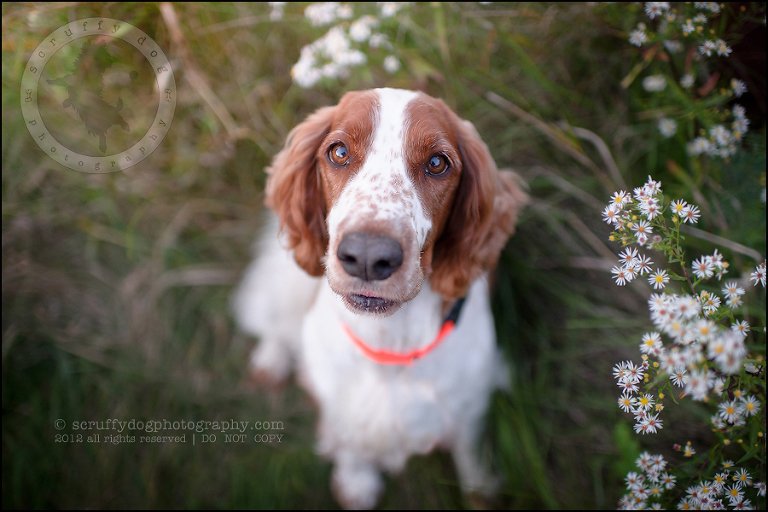 they could hardly sit still … and even if they did sit for a moment, their noses were still taking in all the new smells here in scruffy dog territory … we've got fabulously good smells here, apparently.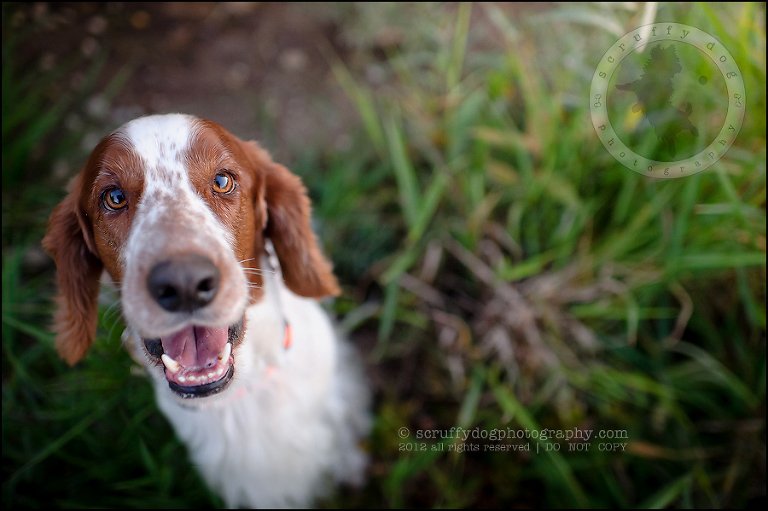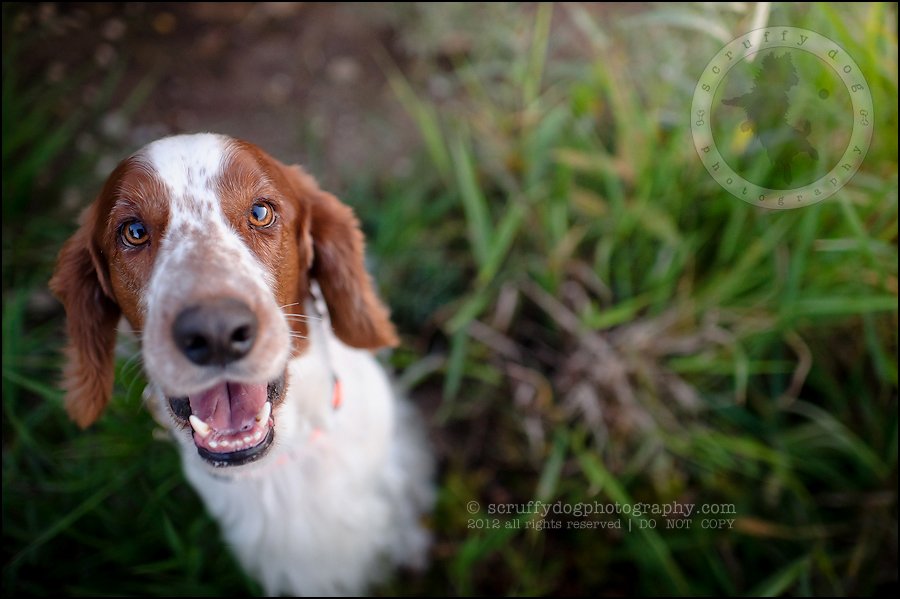 "birds!"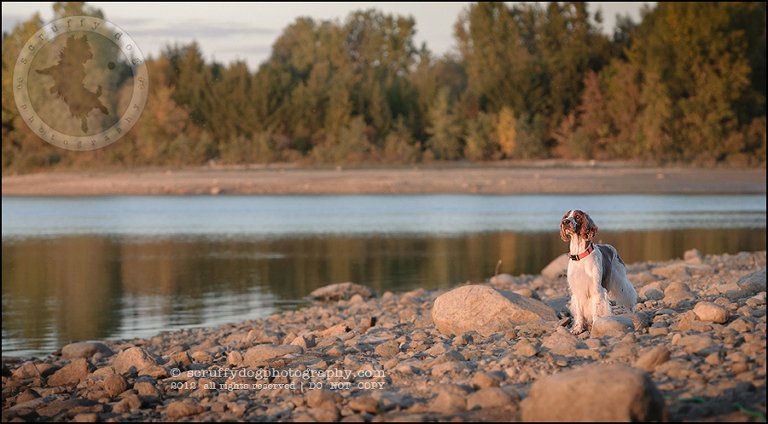 i also shared a photo last fall on the scruffy dog facebook page of the new graphics on the scruffy dog mobile.  these are just to tide us over for another year as the plan is to get a new vehicle soon … although we've been saying that for the last couple of years, but this 2005 Toyota Matrix just keeps on going!  best dog car ever!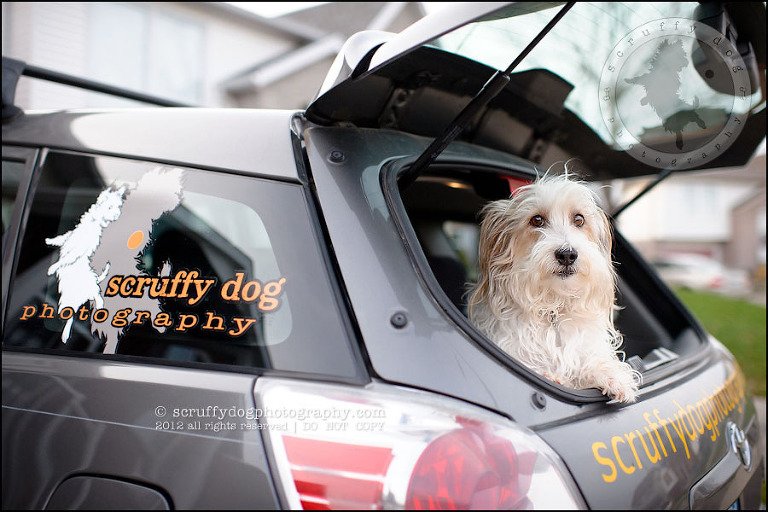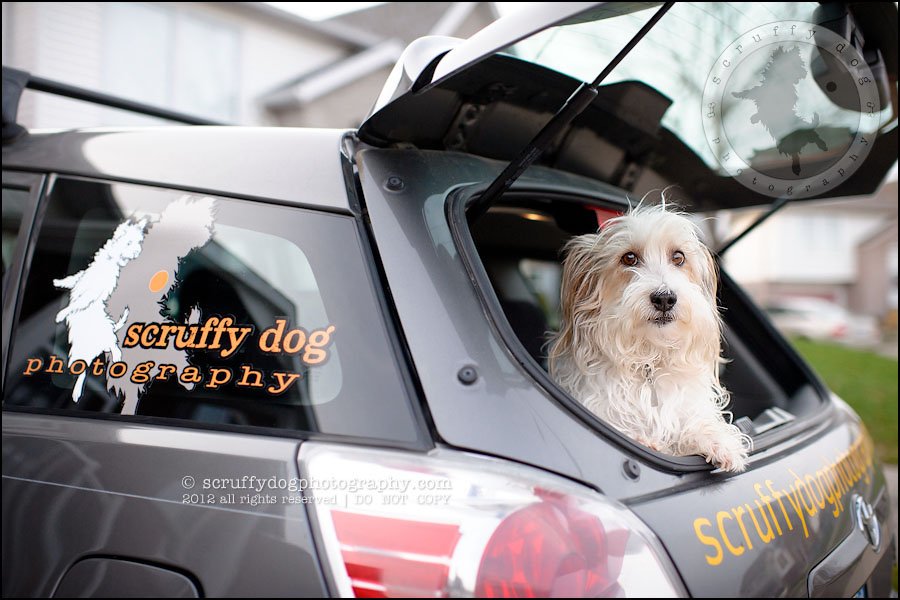 never underestimate the scruffy dog mobile!  it can hold a TON of client artwork … this was just a third of our orders from our fall clients this year … all ready and in time for Christmas … an absolutely Herculean effort by SDP as well as the lab.  I think they devoted an entire week or two just to SDP clients this past December!  what you see here are several huge pieces — 54″ canvases and large framed storyboard prints — as well as a number of other framed fine-art prints and framed canvases of varying sizes, packed two rows deep!   this was not a run where the goober came along as there wasn't even room in the front seat as it was stacked with albums and smaller prints.
and we'll sign off with … the smell of Fritos!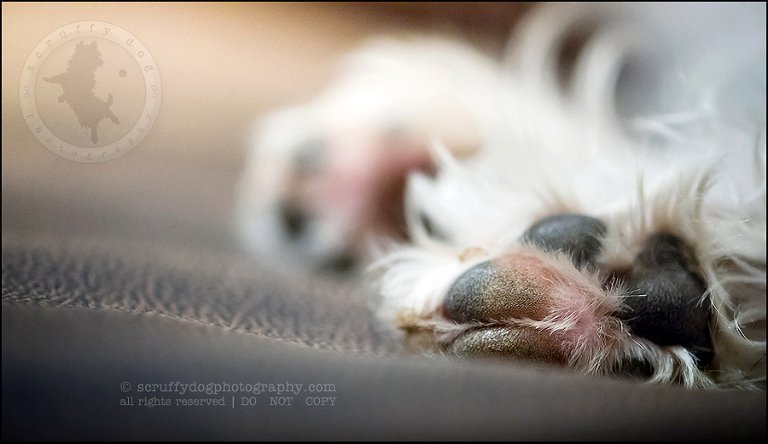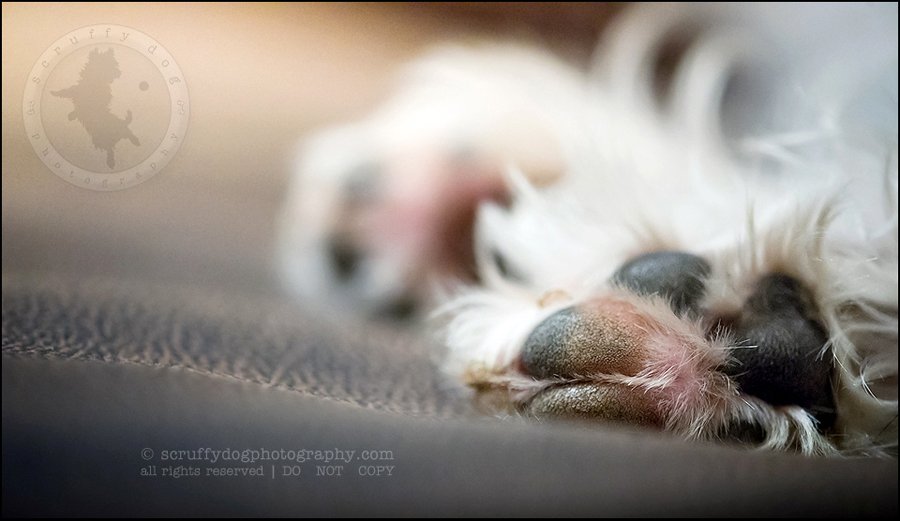 hope you enjoyed this little facebook mashup.  if you would rather not have waited so long to see these scruffy dog images, join the SDP facebook page and stay up-to-the-minute with all the goings-on.  honestly, i don't think you'll regret it.
BUT if you're not a facebooky, no worries.  we get it.  you can always catch up here on the blog … eventually.  but be sure to use the handy slide-out tab over there on the left and "subscribe" to the blog.  you will then receive a notification via email whenever a new blog entry is posted!  how handy is that?