in the dead of winter, when there are more grey skies than blue skies, when the cold keeps you indoors more than you'd like, and springtime seems much too far away — i don't care what Wiarton Willie prognosticates — everyone can use a little pick-me-up.  and i have to say from experience, one sure fire pick-me-up is to brighten those walls you've been staring at through these long winter months … and nothing brightens walls more than a fabulous custom canvas.  or as a client of mine describes it: making her walls happy.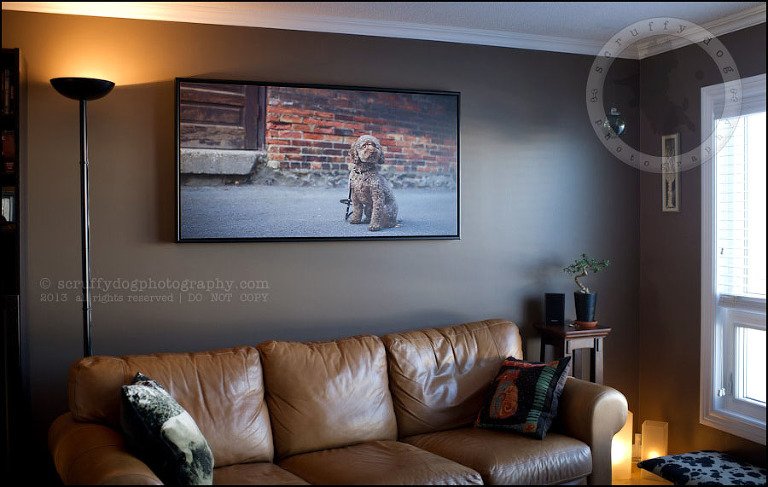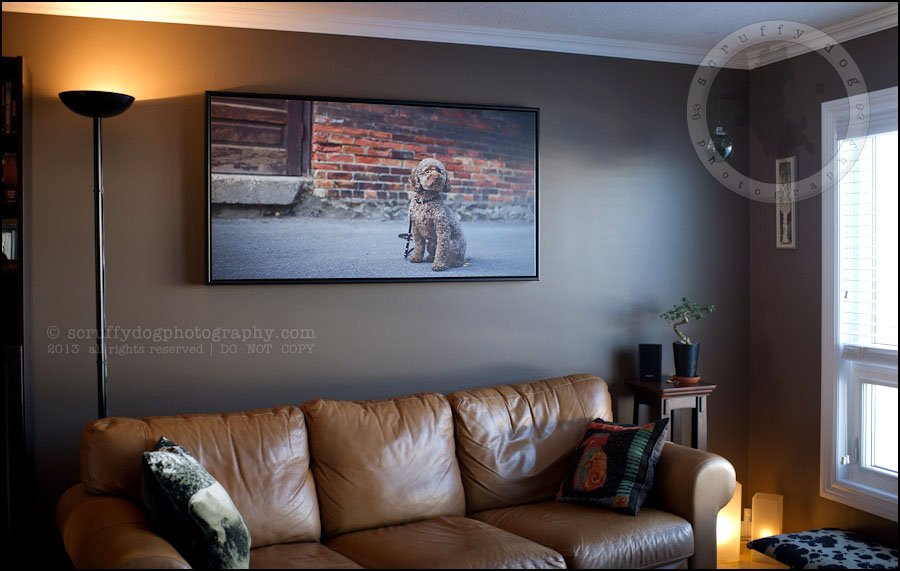 so, for the month of February we're giving you the opportunity to make your walls happy too!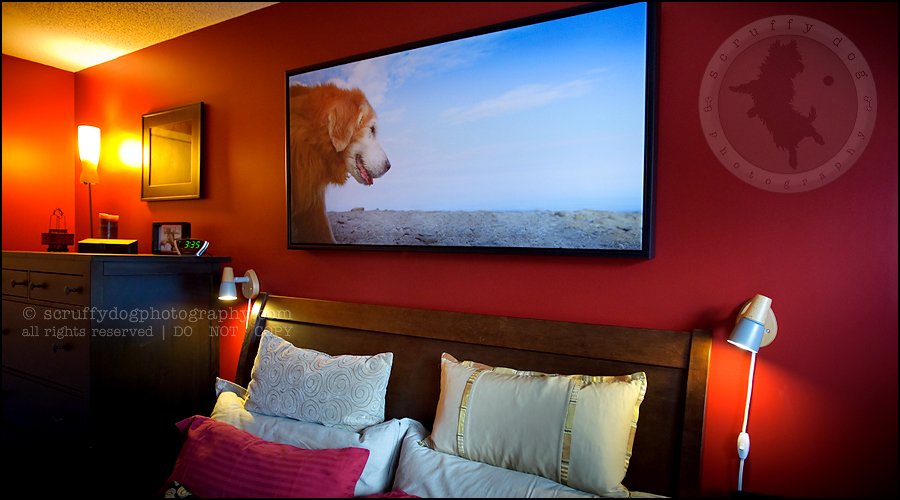 for more information about the SDP canvases, including pricing, you can visit the artwork page.  SDP's Signature framed gallery canvases are much more than a standard "canvas wrap".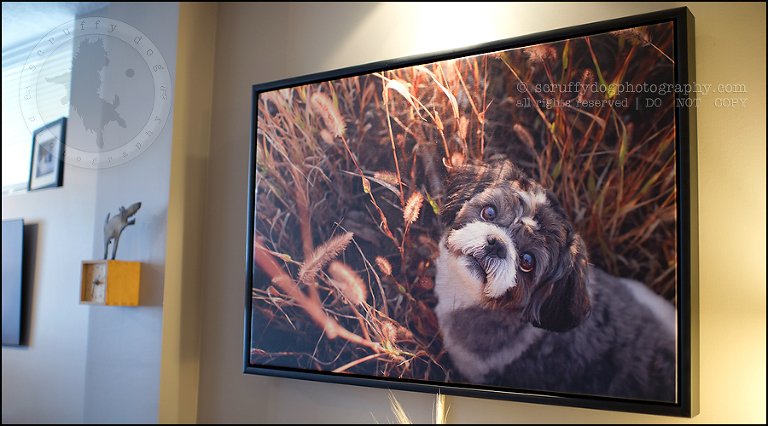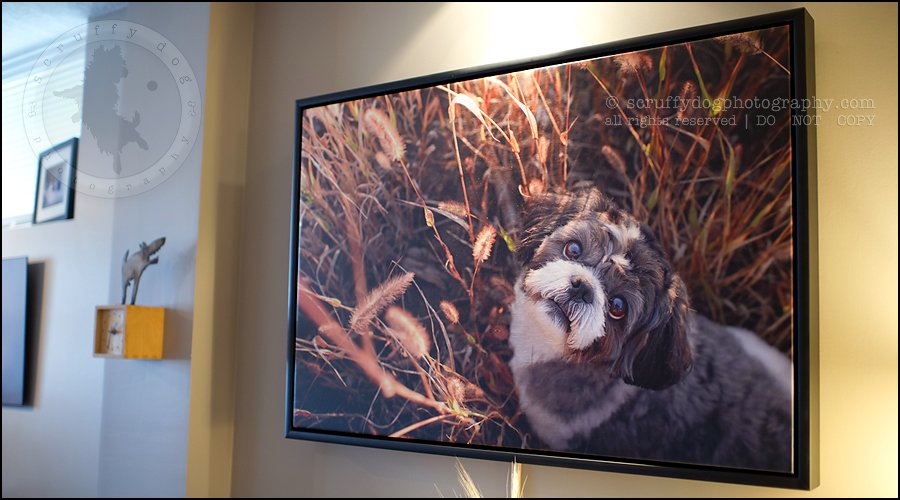 printed on 100% acid-free, fine-art canvas, your image is then liquid-laminated to protect against fading and provide a lifetime of enjoyment.
your masterpiece is then finished with a solid oak, black satin-finish, museum-quality, contemporary floatframe, turning your pet's photo into pure art.
floatframes are also outfitted with a patented honeycomb hanging system which allows all sized canvases to hang flush to the wall and never shift.  these honeycomb grids also make hanging a snap … i can easily hang a 50-60″, couch-sized canvas on my own!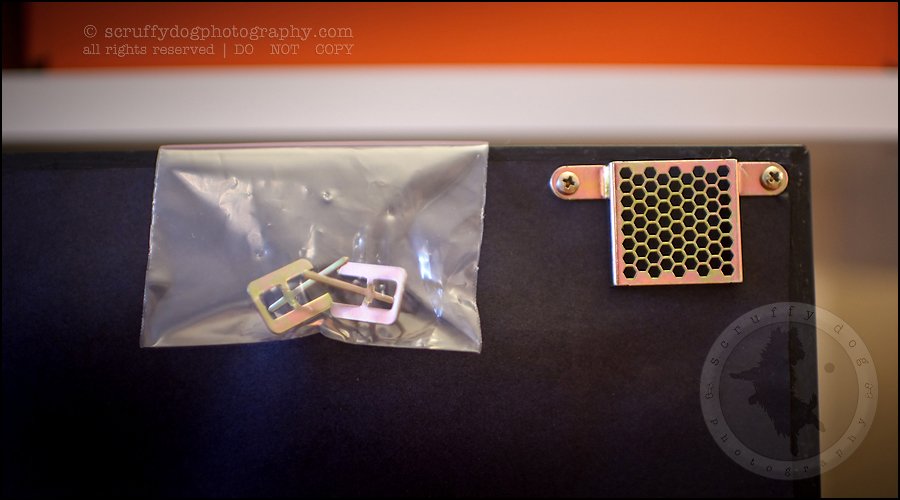 so, for those of you wanting to add another canvas to your walls, now is your opportunity for some significant savings … and because SDP clients like their big canvases, the bigger you go with your sale canvas, the more you save!
16×24     ~     10% off
20×30 /24×36     ~     15% off
anything over 24×36     ~    20% off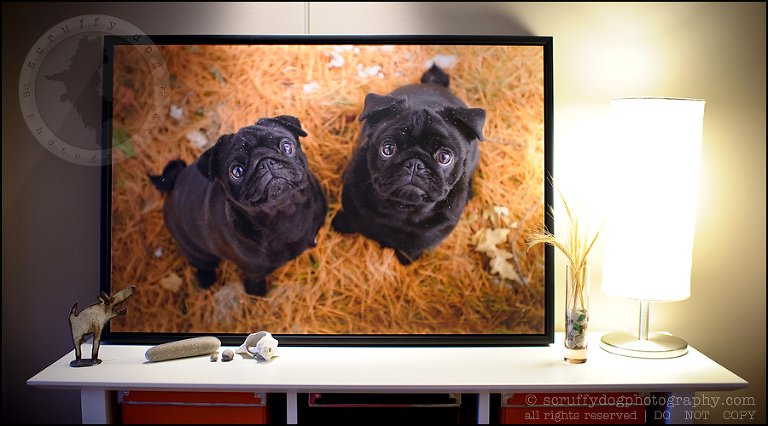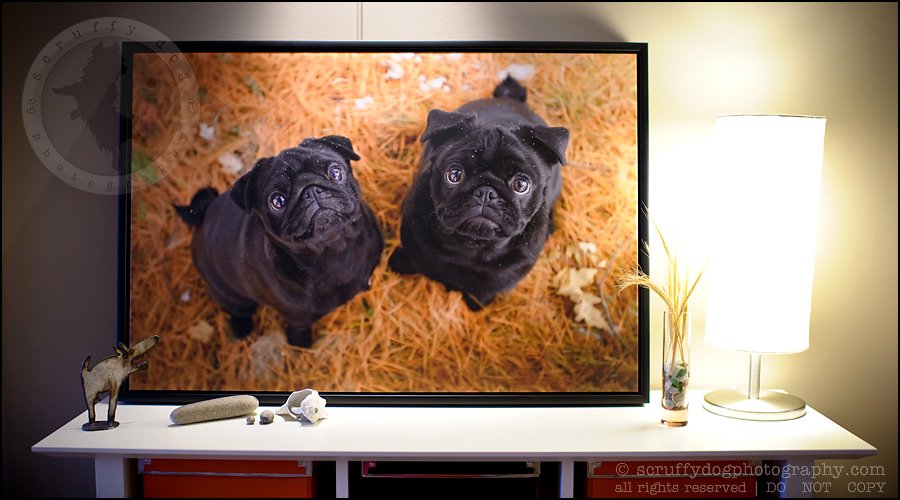 this special runs only for the month of February. it is open to SDP clients who have previously ordered one of the SDP packages and your canvas is to be chosen from your past session(s).  to order yours, contact the studio before the end of the month!