as we head into winter — our first storm brewing outside right now — my hope is to start bringing you some fuller blog entries on just a few of the many fabulous scruffies i had the pleasure of working with this year.  with less sessions during the snowy months, winter is a time for some badly -needed catching up on so many other aspects of the business, and in between all of that, it's my opportunity to share with you a few more photos from the past year.
Bo & Dallas came from Toronto to scruffy dog territory for their session this fall.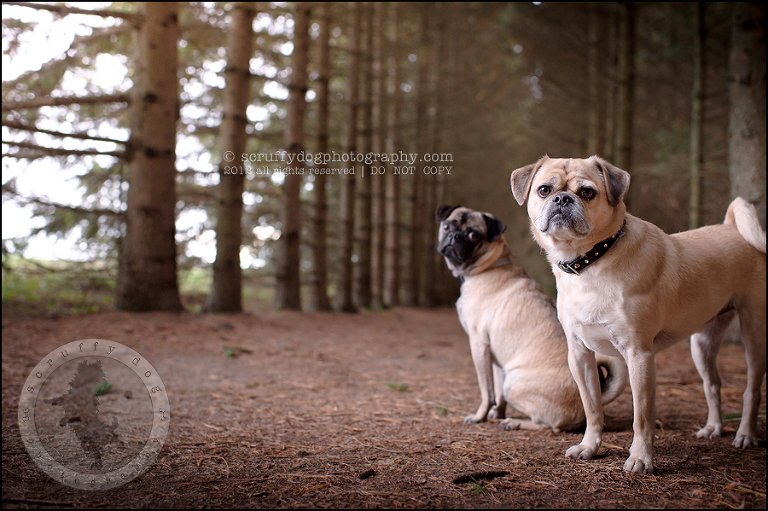 loving some of the locations we have here at our disposal, and looking for a big canvas to go along with their album and prints, parents Pam and Nelson had the tunnel of trees in mind …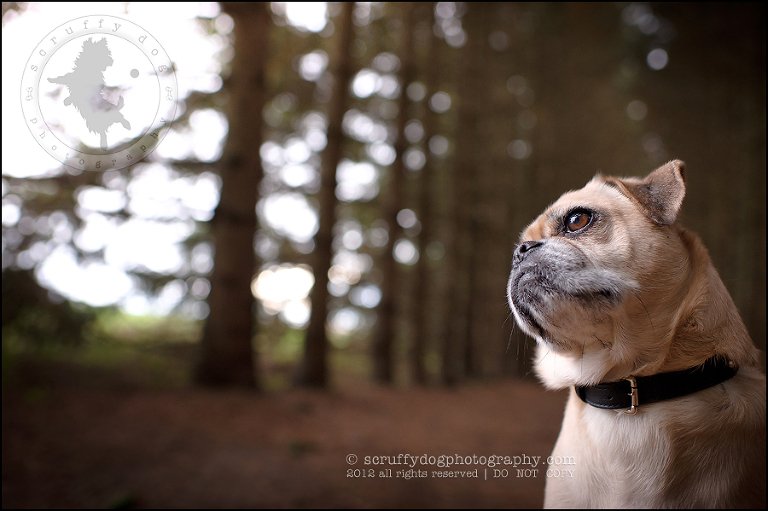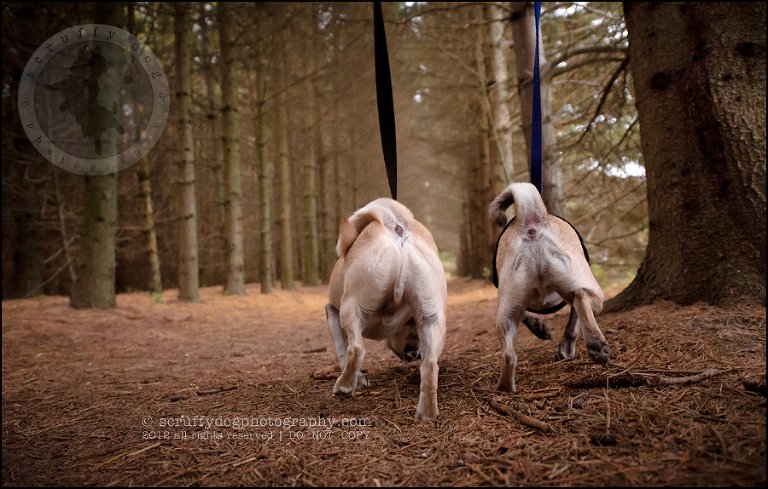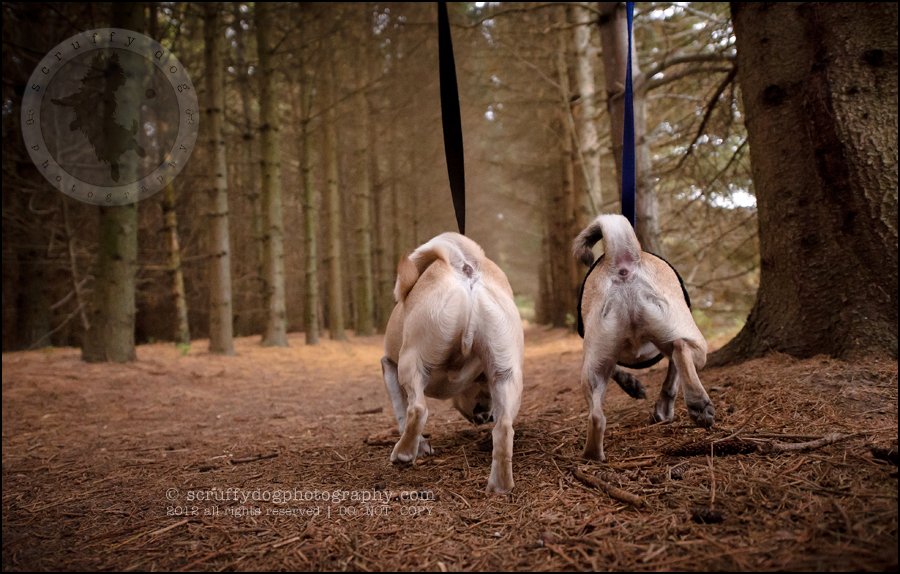 …as well as our favorite train tunnel where Bo & Dallas posed like little thugs … er … pugs.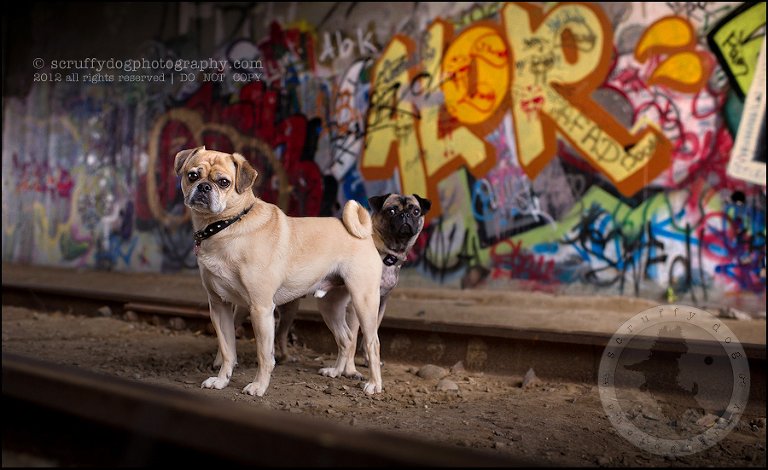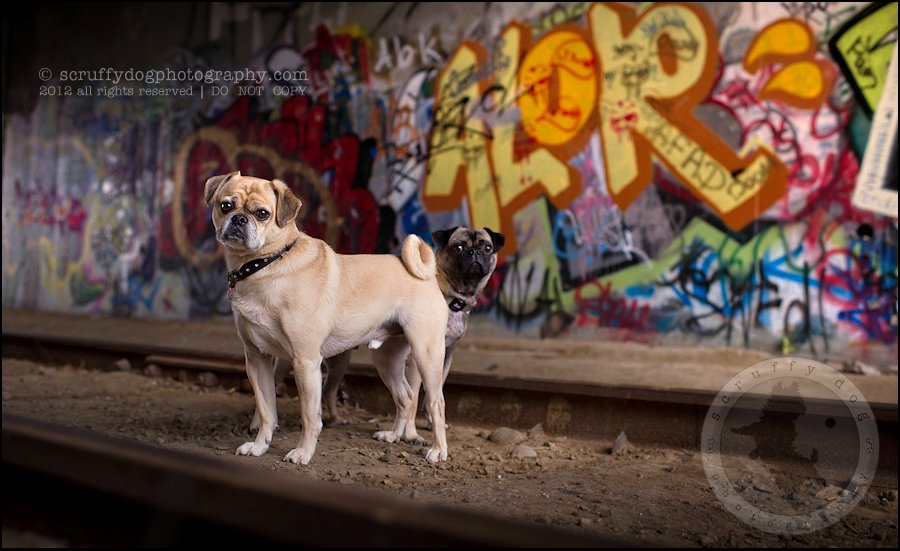 Dallas is a pug-beagle cross who Pam and Nelson have had for ten months.  he was a rescue from a puppymill and adopted as a puppy through Speaking of Dogs canine rescue.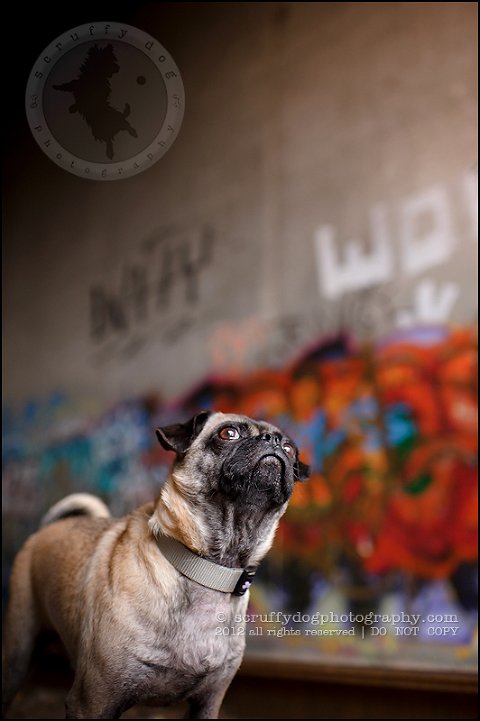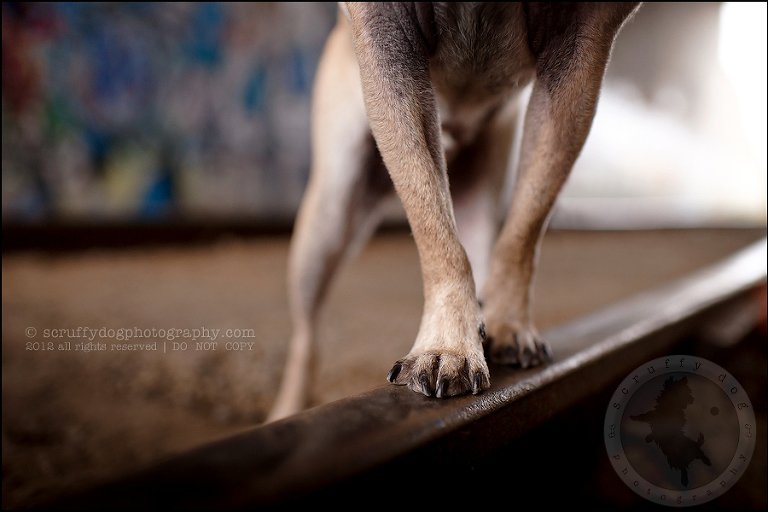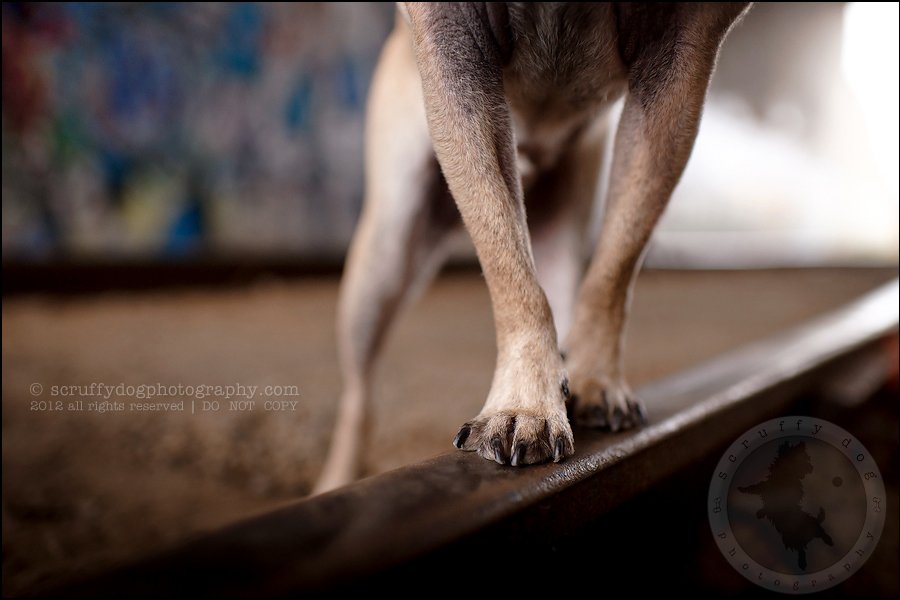 and Bo is a pug-boston terrier cross, adopted from someone who didn't have the capacity to take care of his needs.
one of Dallas's most endearing features, of course, is his extremely expressive eyes … i'll admit, i had a lot of fun with both of these boys, but especially Dallas's expressions.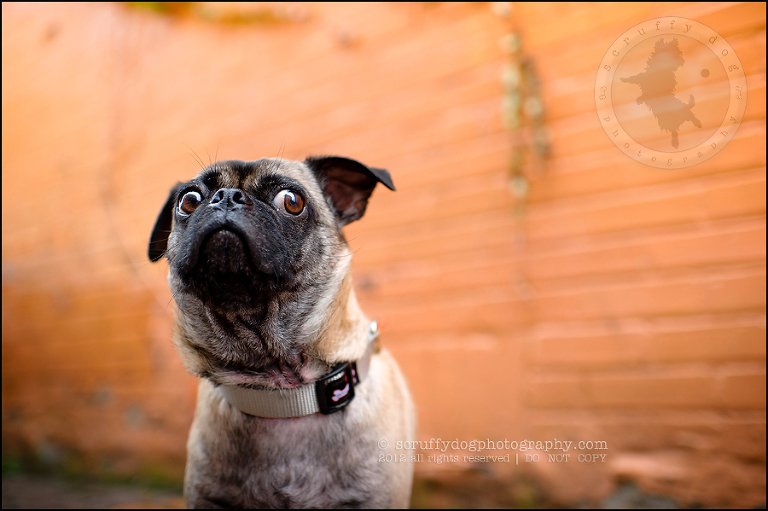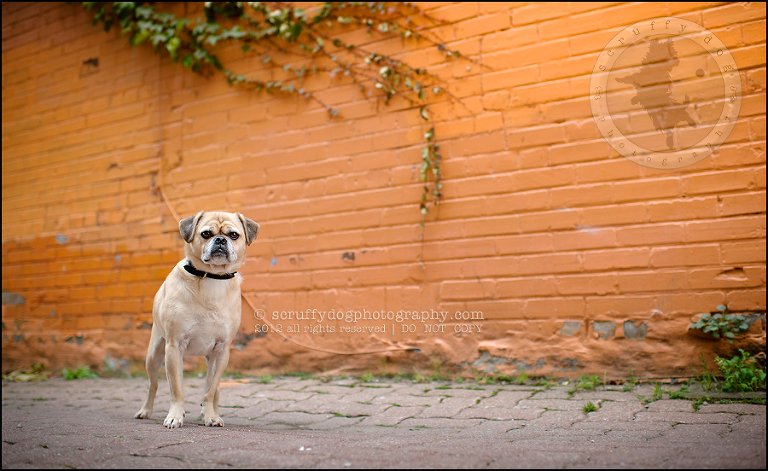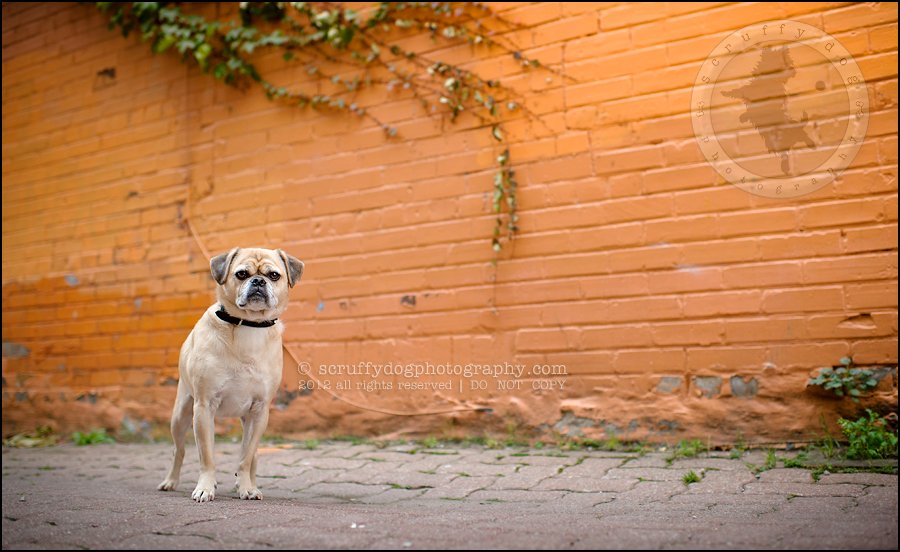 and when it came to using the old, spikey post for a few photos, it was a no-brainer to use Dallas, and let his personality shine through…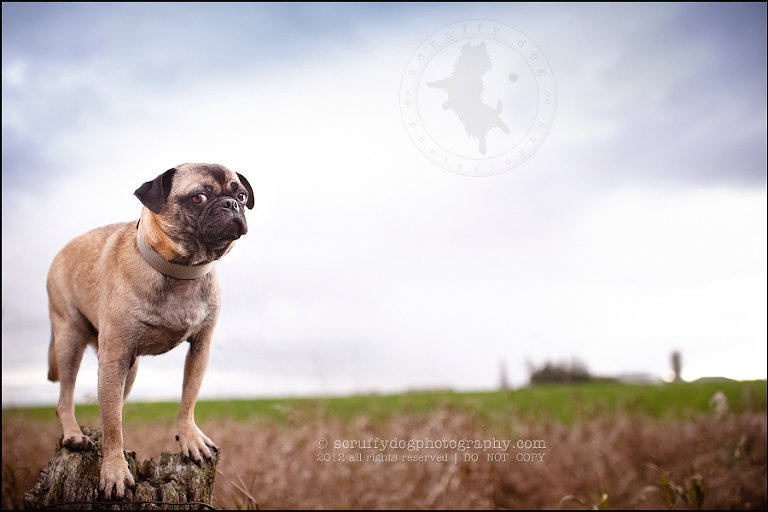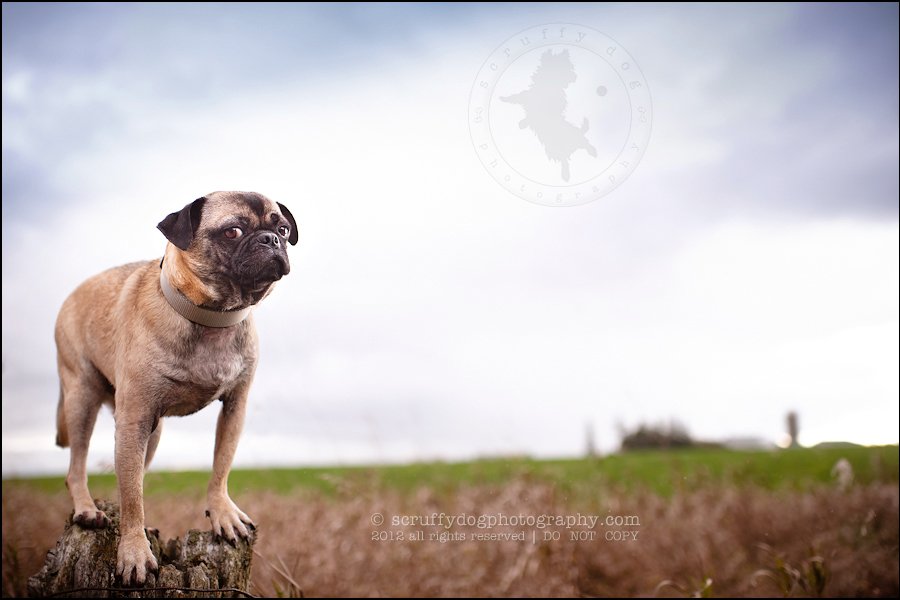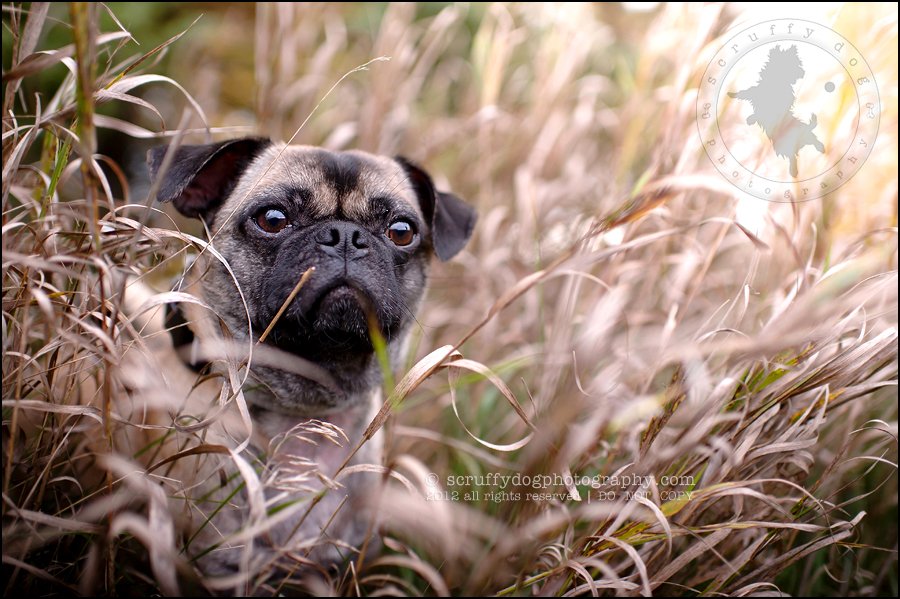 of course, Bo wasn't without a few expressions himself…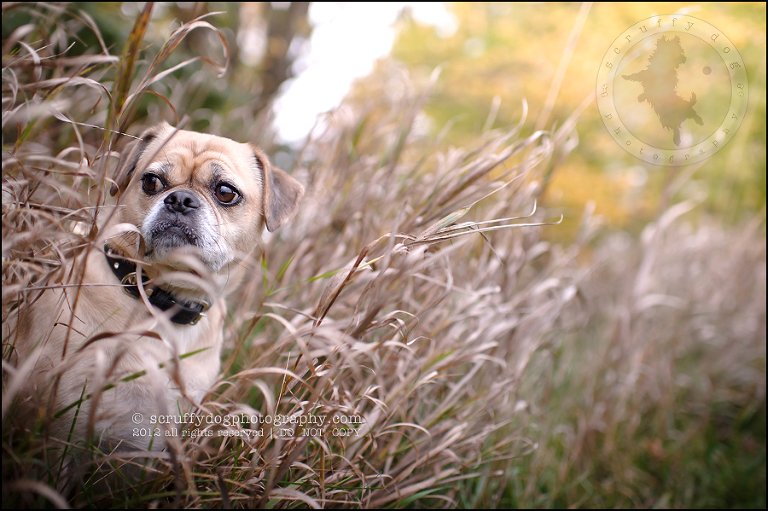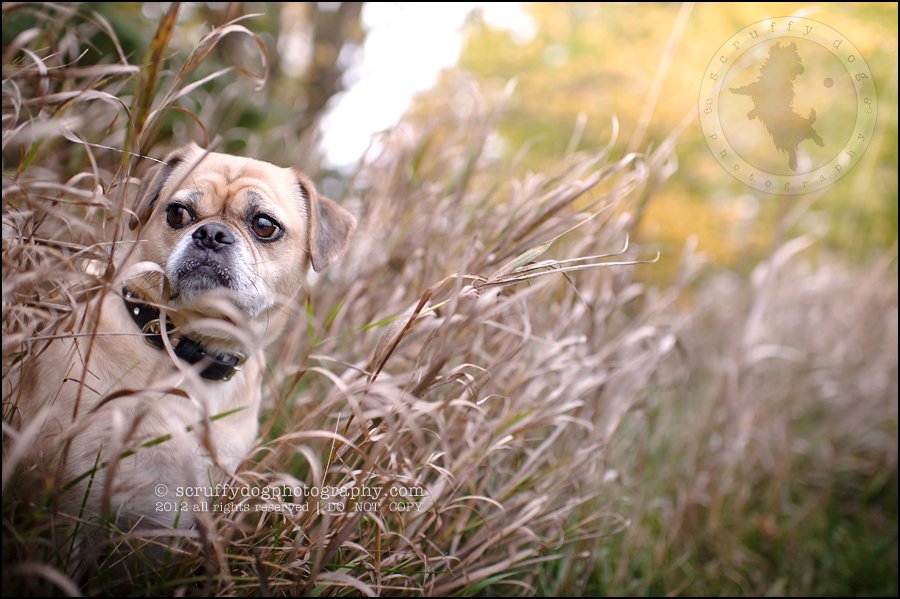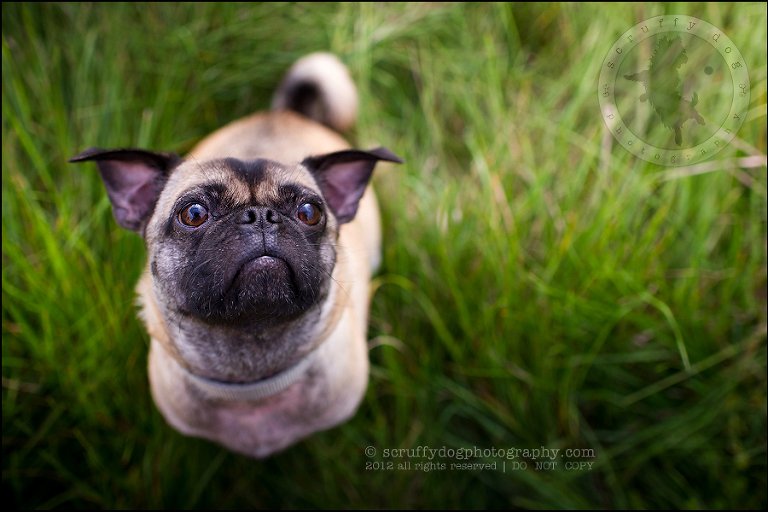 of course, we always let loose on our scruffy dog sessions, including playing with the scruffy dog balls … and it didn't matter that i provided two balls … Dallas always wants Bo's.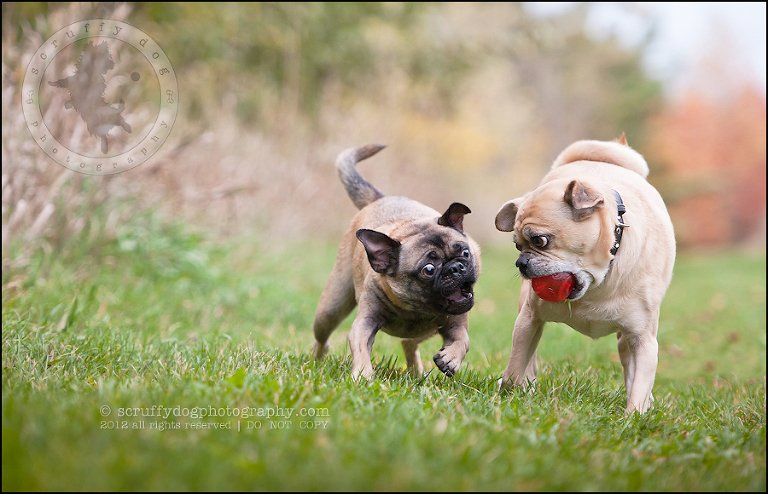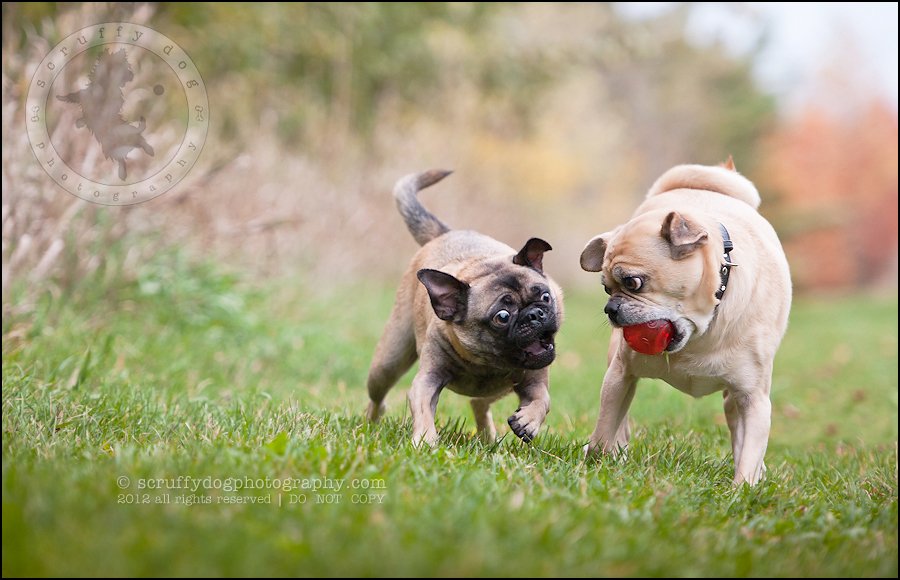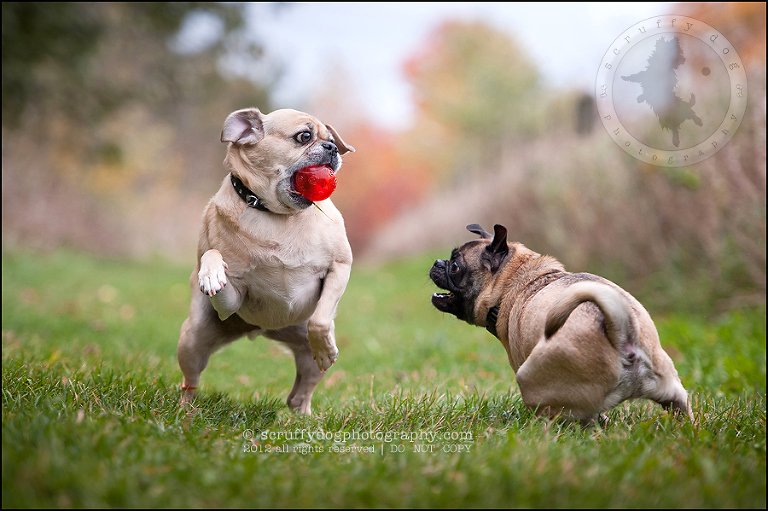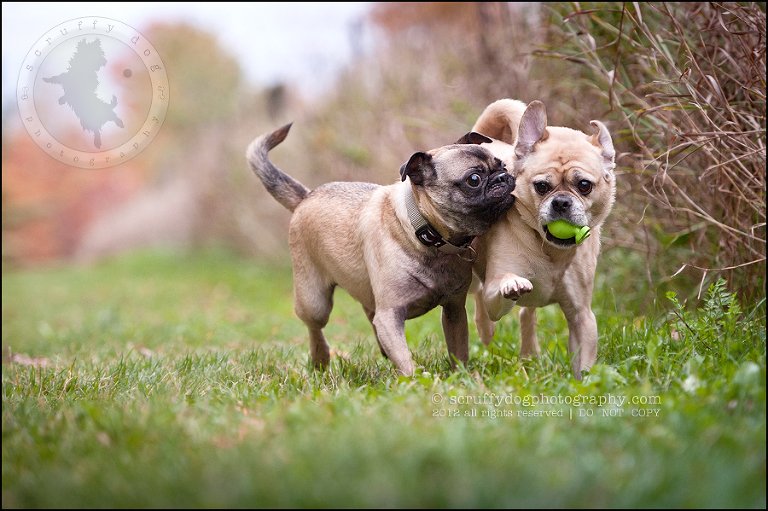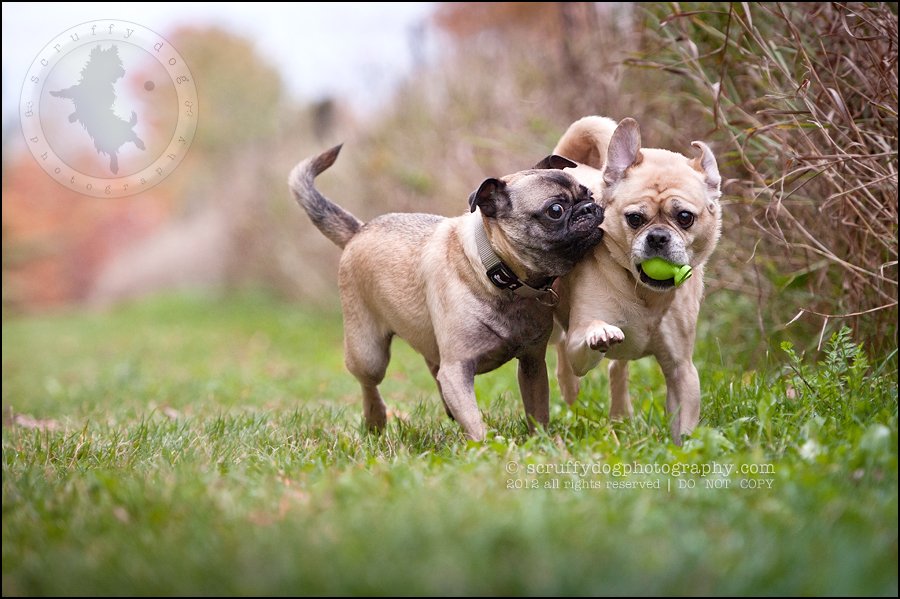 we also spent some time on the beach, where the true drama of the weather could really be seen …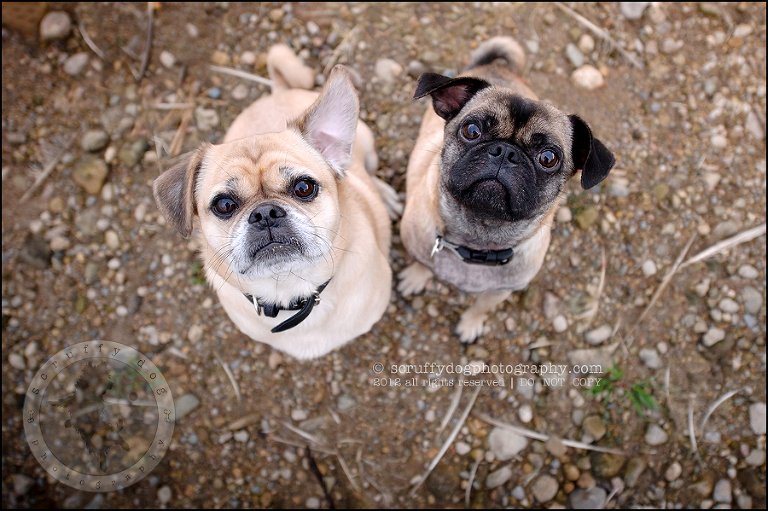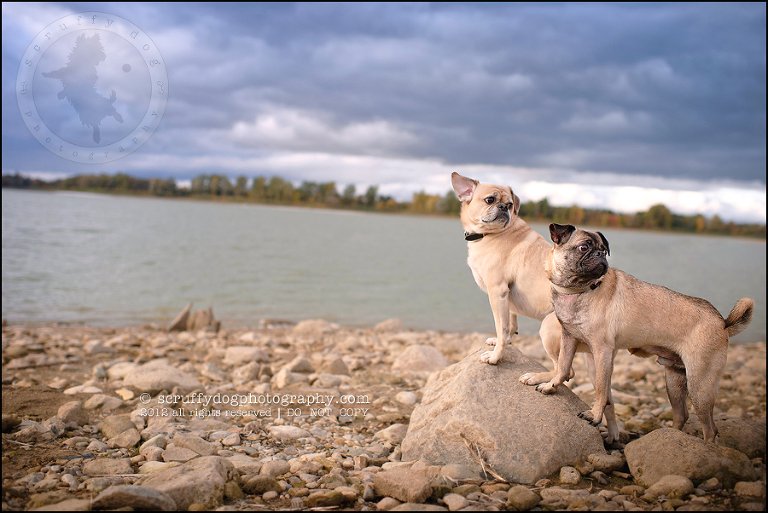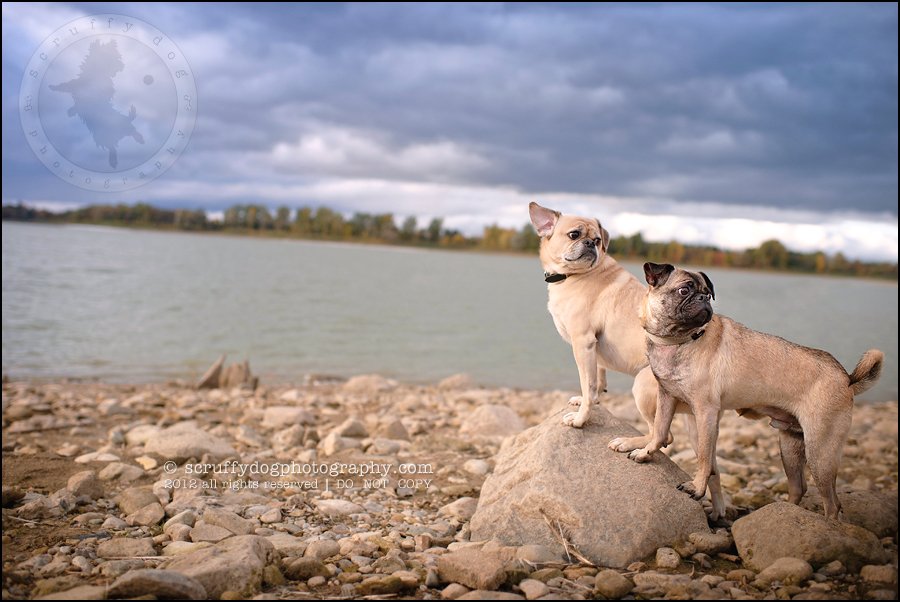 in fact, in discussing the weather earlier in the day, we weren't completely certain we would even be having a session.  but Nelson was determined to brave the elements … and it paid off.  big dramatic sky, then sun, then clouds, and sure, a few rain drops in between.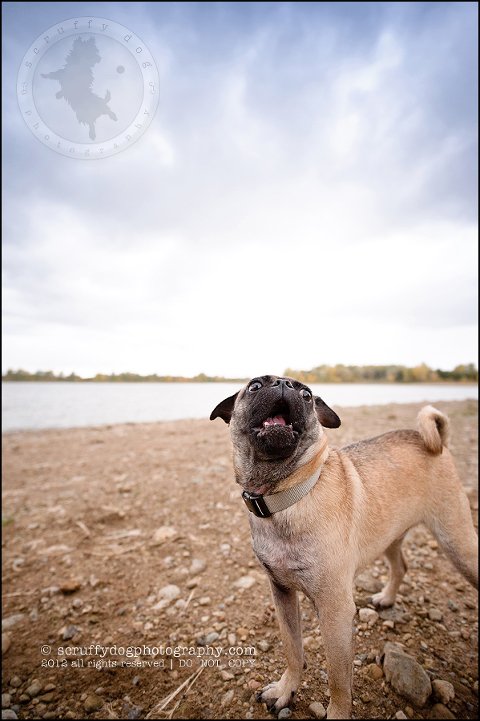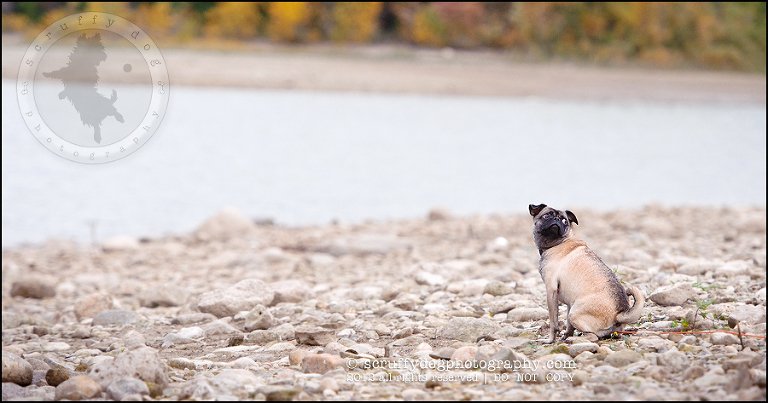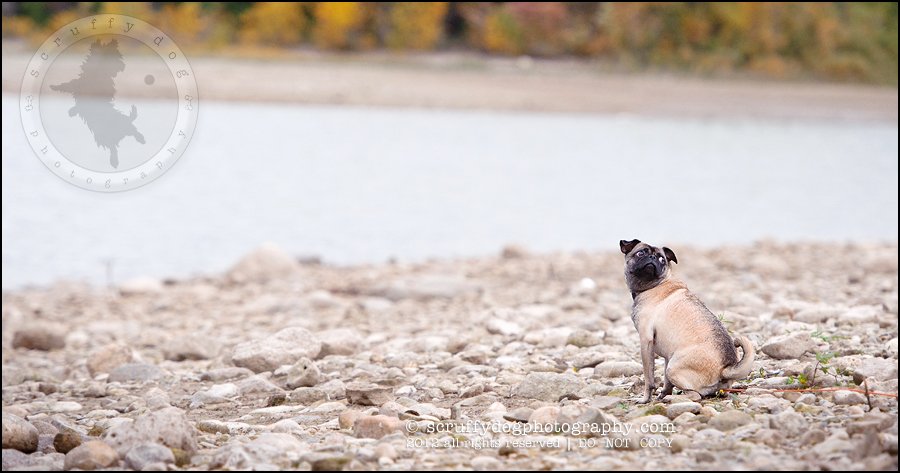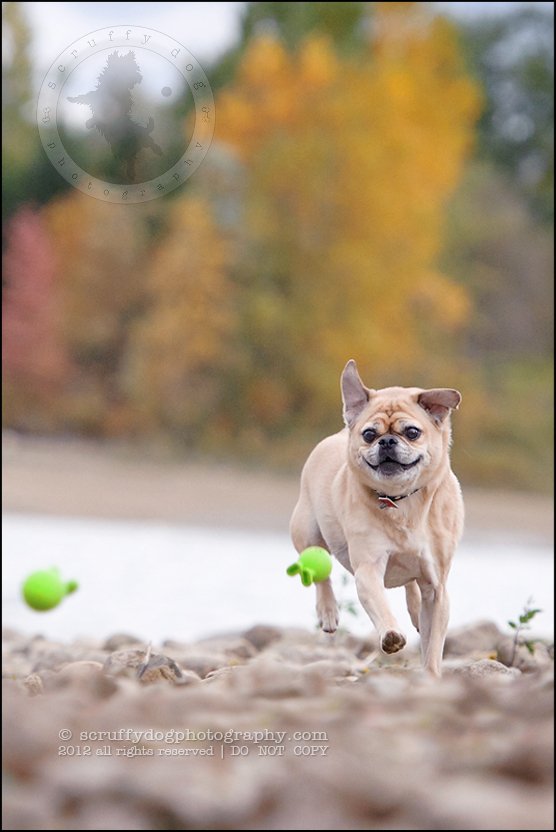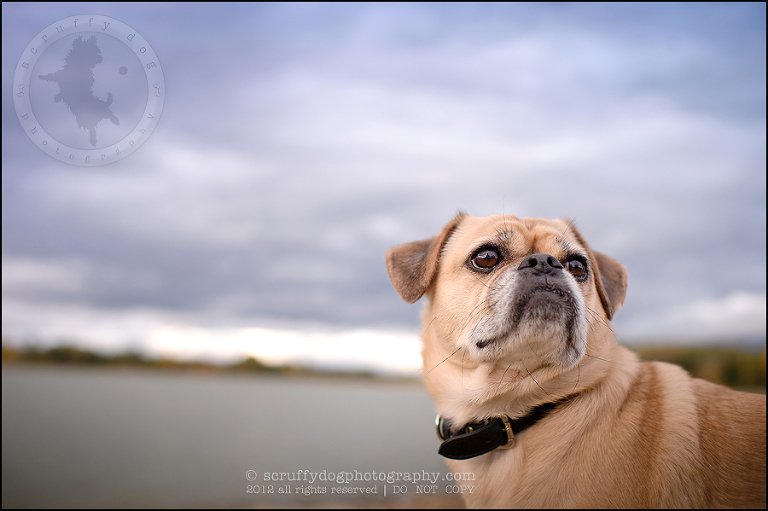 thanks for a memorable session, Pam and Nelson … and thanks Dallas and Bo for showing me your pugalicious attitude.