since a number of the followers on the scruffy dog facebook page are photographers, i shared the following editing tip last week there … and thought some might like to see it here on the blog.
of course, when it comes to photo-editing (especially with Photoshop) there are always at least a half dozen different ways to do just about everything.  choosing the right approach for individual jobs/images comes from experience, from recognizing which approach will be the most time-efficient and garner the best results in each individual case.
being a pet-exclusive photographer, i don't have to deal with blemishes, pimples, dark circles under the eyes (well, i may have to deal with the latter in real life, but not in the images i take!).  what pet photographers have to deal with is dandruff, dirt, sometimes the traces of surgery or shaved patches on legs, eye-staining, drool.  but mostly we deal with eye goobers.  of course, dealing with these eye goobers at the scene is much quicker and easier … and i've certainly pulled my share of goobers from my clients eyes!
still, sometimes you don't see these goobers until you're already shooting, so there are usually a few images requiring goober-removal. Cosmo's image — ordered as a framed print by his owner — was one such case.
of course, handling these goobers in post can be done through cloning … but sometimes there is a faster way.  observe …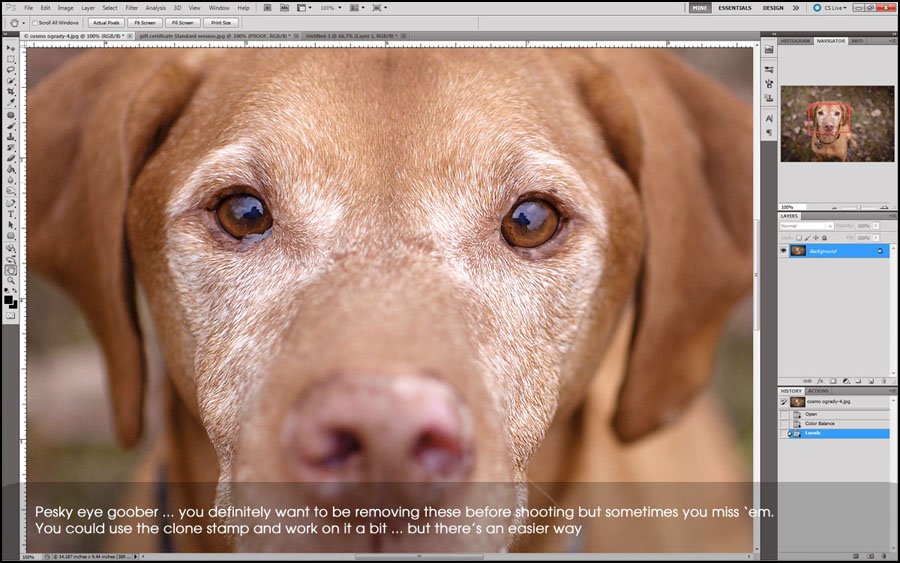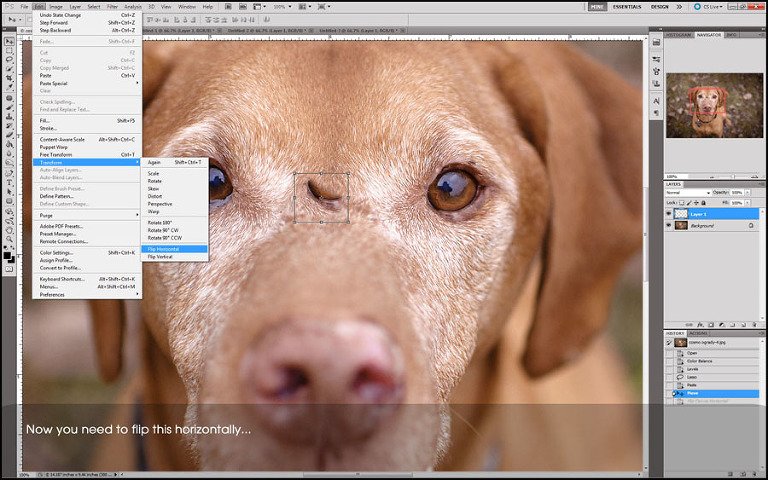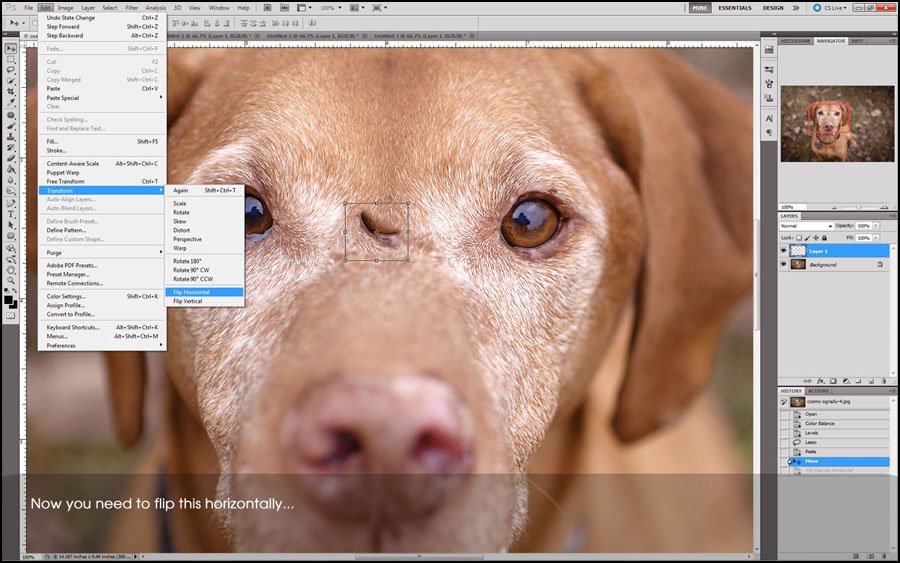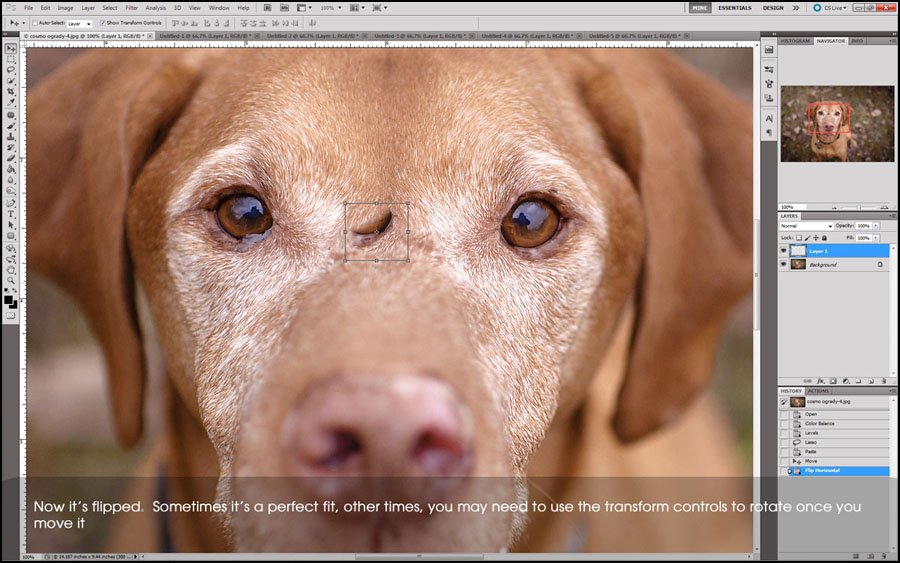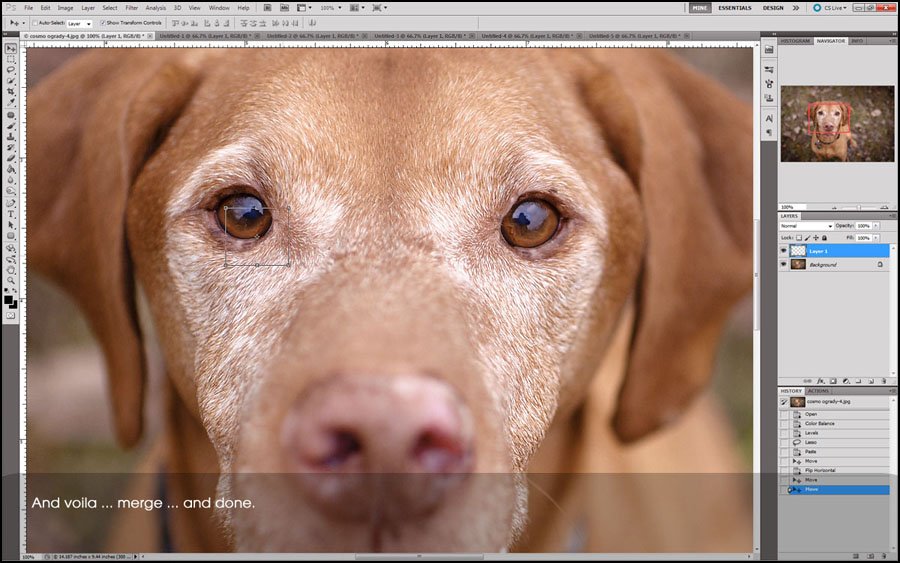 and there you have it.  if i could have recorded this as a video, you'd see that the above took no more than 20 seconds.  cloning would have definitely taken longer.  but again, this efficiency comes with experience … and this pet-exclusive photographer has a lot of experience with eye goobers.
happy editing!