after two years of being badgered by new and established pet photographers, two years of careful consideration and planning, scruffy dog is pleased to announce its One-on-One (and Two-on-One) mentoring sessions!  well, okay, it's not exactly news to many as it was announced on the scruffy dog facebook page not too long ago, and our 2012 mentorship slots are already fully booked. still, i figured it was high time that i make mention of it here on the blog.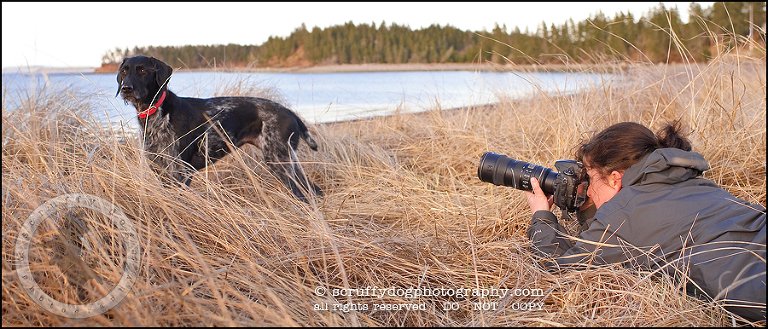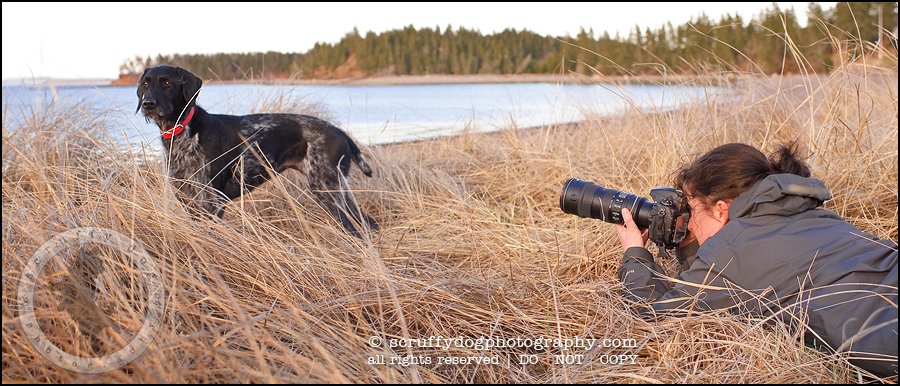 so what is the scruffy One-on-One?
well, basically, it's your workshop, your way.  spread over 2+ jam-packed days and a total of 24+ hours of intensive, hands-on, real-life learning, the scruffy One-on-One covers everything you want it to! …from technical aspects of shooting to dog behavior, setting dogs and clients up for success at sessions, location scouting, working available light, workflow and post-production, business discussion ranging from sales and business materials, dealing with clients, ordering sessions, products, packaging, branding and marketing, social media, commercial sales, and anything else you can think of!  no subject is off limits.  because this is your session, it is focused solely on your needs as a photographer, where your business is at, where your shooting level is at, and what your goals are.  for over two days you have exclusive access to the scruffy dog studio and me, to my years of shooting experience, years of teaching knowledge, and the experience of working with hundreds of clients over the nearly five years that scruffy dog has been a full-time, extremely busy and trend-setting business.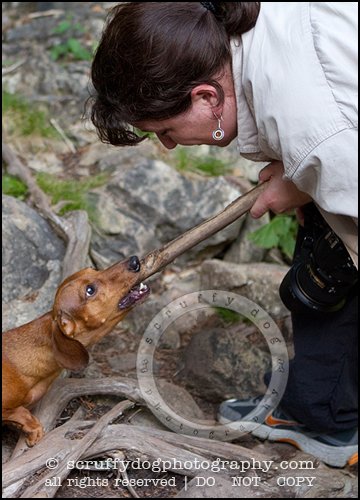 how is it different?
working One-on-One is different from a group workshop environment.  there is no sharing the focus with a half dozen to two dozen others, no jockeying for the instructor's attention, it's all about you.  and mostly, the only one dictating the pace of the session is you — your needs, your goals, the level of your business and shooting skills … you.  each One-on-One is shaped to answer the needs of the individual visiting photographer, whether that means shifting the focus more on shooting and dog behavior, working with clients, or workflow and processing, marketing or other business aspects.  of course, all aspects of the business are covered, but your own key areas will be focused on more intensely.
do you offer Two-on-Ones?
why, yes!  if you know someone who is at a similar point in their pet photography career, and you'd like to share the experience, a Two-on-One is a blast!  it still maintains all the intimacy and high-power learning of the One-on-One, but now you've got someone to share and bond with through the experience.  and no, scruffy dog doesn't offer a "three-on-one", since — at this point — it is my feeling that this then becomes more of a workshop environment.  the scruffy mentoring sessions are intensely personal and focused, and as a result can catapult your career like no other learning environment.  the One-on-One creates for you real-life scenarios with real dogs, not trained models in carefully selected locations, but rather real sessions with the kinds of real issues and challenges you will encounter in your own pet photography business.  it's all about hands-on learning, real know-how, and pushing you to think outside the box.
availability, location, and cost
only a very limited number of One-on-One/Two-on-Ones can be fit into the scruffy dog schedule each year, with sessions generally being booked in March and April, and June to August.  Due to SDP's heavy fall shooting schedule, no mentoring is conducted from September to December, and the winter months, well, they're just a bit gucky, not to mention too unpredictable in regards to weather.
scruffy dog photography — in case you didn't already know — is located in the twin cities of Kitchener-Waterloo, Ontario … one hour west of Toronto, two hours west of Buffalo, three hours east of Detroit … the land of Oktoberfest, maple-syrup and Mennonites.  but no, i won't hook you up for a horse-and-buggy ride.  and yes, we even have our own airport!
the 2013 fee for this 24+ hour, intensive, real-life, hands-on learning experience is $1850 for the Two-on-One and $2850 for your One-on-One.  at the writing of this blog entry, there are only about a half dozen mentoring slots left for 2013. (2014 sessions will not be available for booking until announced, at which point a new fee structure will be implemented.)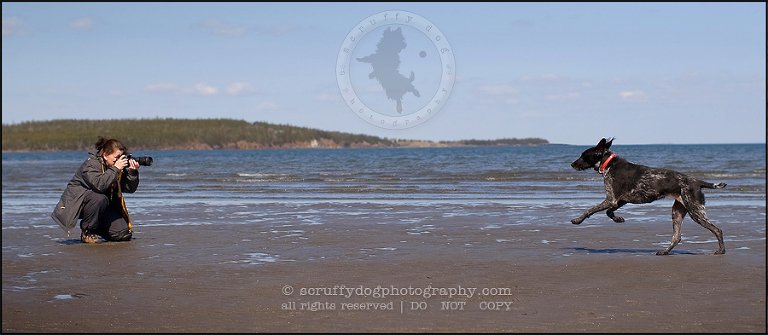 how do i find out more?
for more information about the One-on-One/Two-on-One scruffy mentoring sessions, contact illona@scruffydogphotography.com … be sure to include your photography business' website along with your inquiry.  these sessions are for working, professional photographers only.
and for a peek at our most recent mentoring session with Holly Montgomery of BrindleBerry Pet Photography, you can check out her blog entry about her adventures in Scruffyland!
if you are serious about investing in your pet photography career, then i am serious about working with you, about giving you all i've got, and supporting you in your business and your passion. i look forward to hearing from you.
NOTES:
– fees to not include travel or accommodations, although they do include light lunch and infinite kisses from the resident scruffies.
– for the Two-on-One session, visiting photographers arrange their "partner photographers". scruffy dog does not pair up Two-on-One photographers.