once again, i'm behind in blogging.  some of the following images have been featured on the scruffy dog facebook page.  if you're not already following us on facebook,  you might want to reconsider … SDP's FB page is where it's all happening with daily photos and lots going on!
and this time around, i thought i'd bring you a few images that haven't been featured on the facebook page!  so enjoy!
first up, in case you missed it on facebook, we had the draw from the Woofstock ballots for the winner of the complimentary scruffy dog photo session.  as is done every year, the draw is conducted by one of the scruffies … this year it was merrick goobernuts mcscruffy himself who drew two winning ballots.  here is the video documenting the goober's draw …
yeah, merrick was a little tired after an afternoon of playing in his pool and killing his soccer ball … he really needed encouragement to pick ballots this year. i probably should have let matea pick this year.
congratulations Luke and Stryker, and Liz, Chewy and Jethro.  Luke, you and Stryker have won a Starter session (valued at $225), redeemable any time before Woofstock 2013.  and Liz, you have $75 scruffy dog dollars to use towards a session or prints or product; again, to be used  before Woofstock 2013.  i look forward to hearing from you!
but now to our regularly scheduled scruffy clients. first up, we had a lot of fun at little Bunker's session …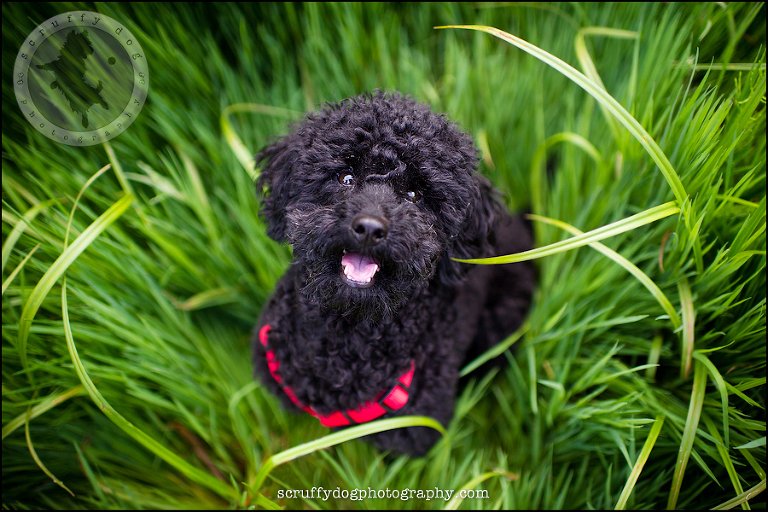 we ventured into the woods …
i think i had the most fun with Bunker in his fabulous home …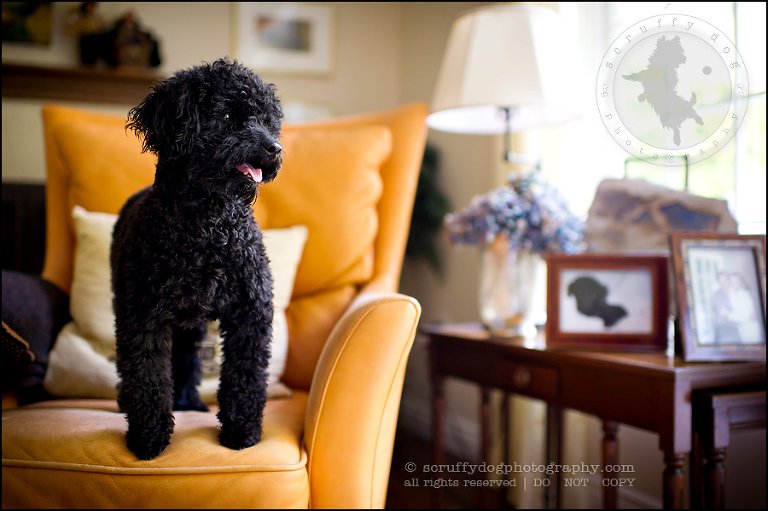 and in his master bedroom.
how handsome is this little man?  not only that, but Bunker is easily one of the smartest little scruffnuts i've ever worked with.  he was posing on pieces of furniture which he had never before ventured on.  with just a little positive reinforcement, he caught on very quickly as to what we were after, and in no time at all he was looking for the next piece of furniture to pose on …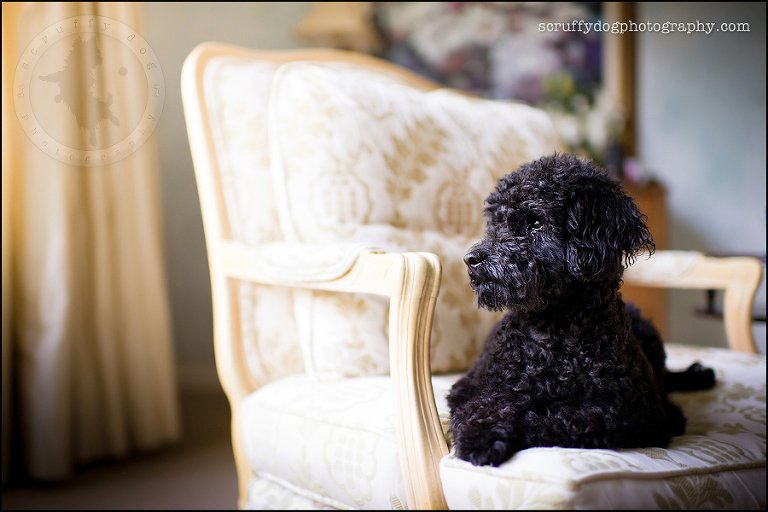 Bunker's got a great yard too …
but i think he had the most fun when we headed out to the park …
and before we lost all of our light he finally let loose and gave us a little action.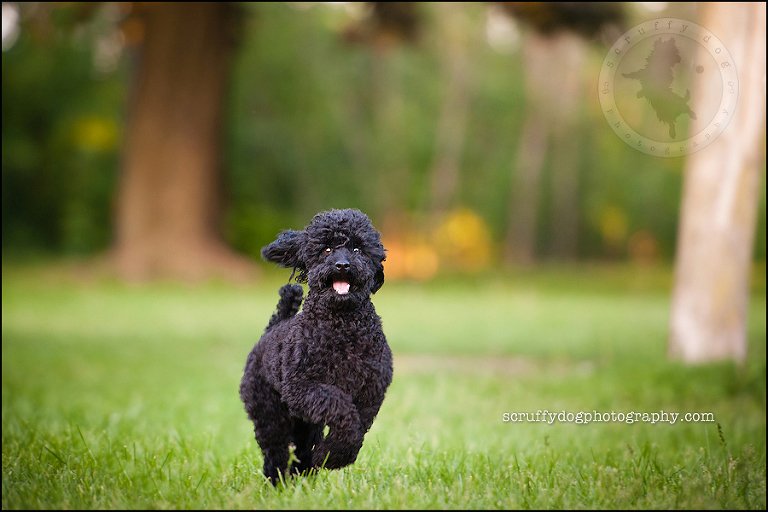 on the scruffy dog facebook page, i shared a bit of before and after on this shot … here's the before …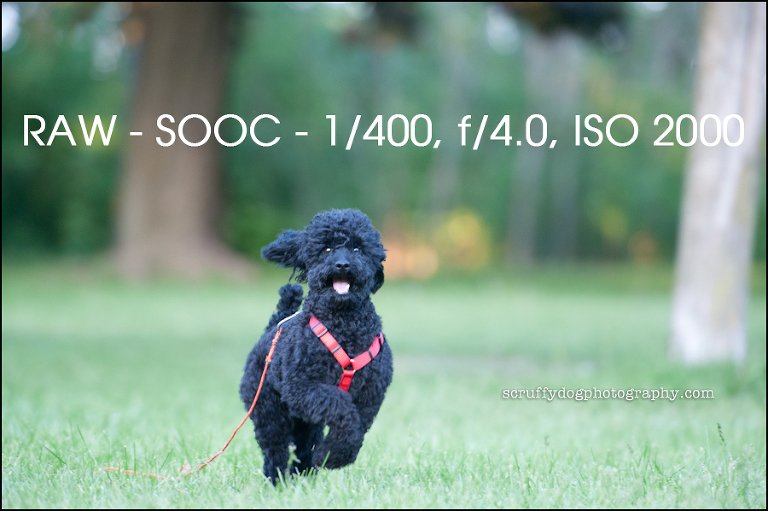 and once home, i couldn't resist a few shots of Bunker on front steps of his house.  i think he was pooped.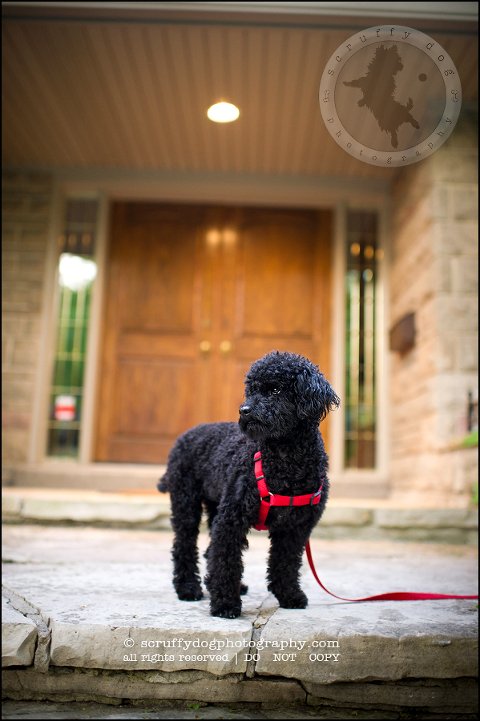 another scruffy client from a few weeks ago was Jackson …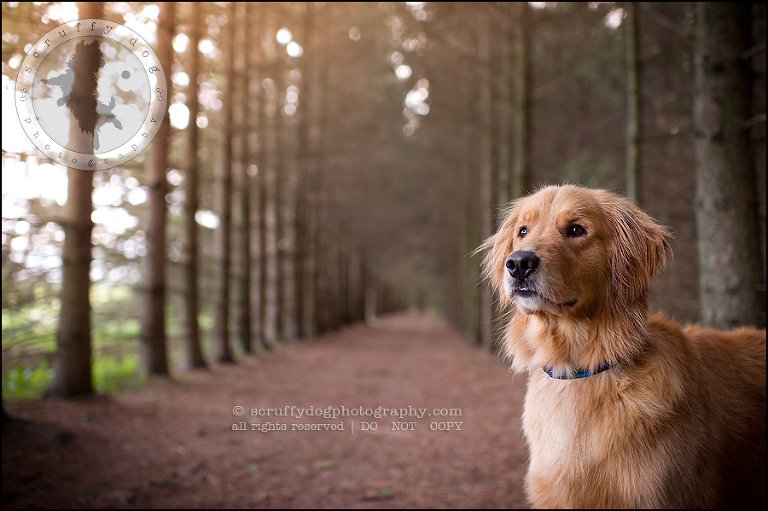 like a lot of scruffy clients, his parents wanted the tunnel of trees incorporated into his Starter session …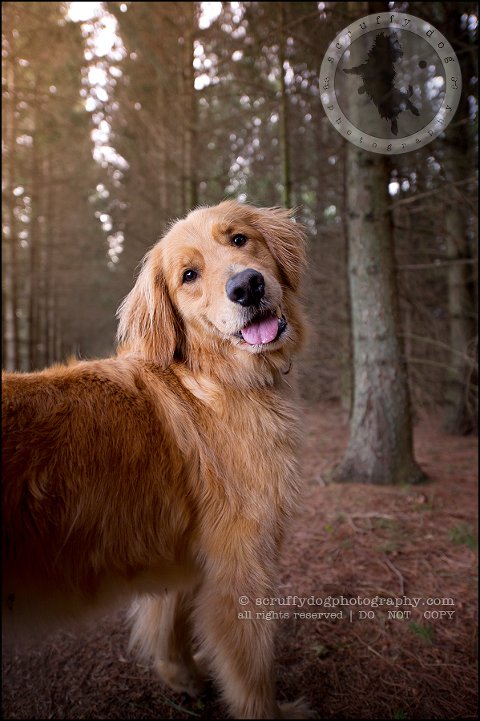 and we were blessed with a field of dandelions in full bloom.  Jackson was pretty happy.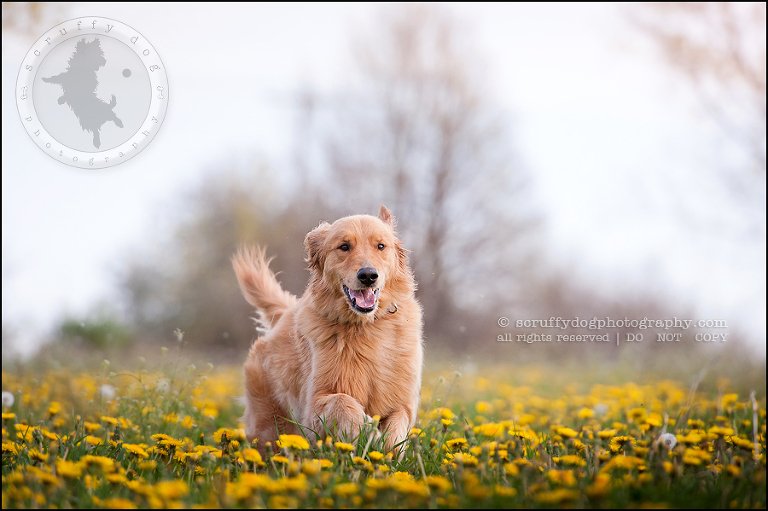 of course, Jackson had a hard time deciding between dad and my tasty treats …
and no blog entry/facebook update would be complete without a least a couple of shots our own goober … this time, enjoying the summertime, the back yard, his pool, and his favorite beat-up soccer ball …
yup, the pool is good …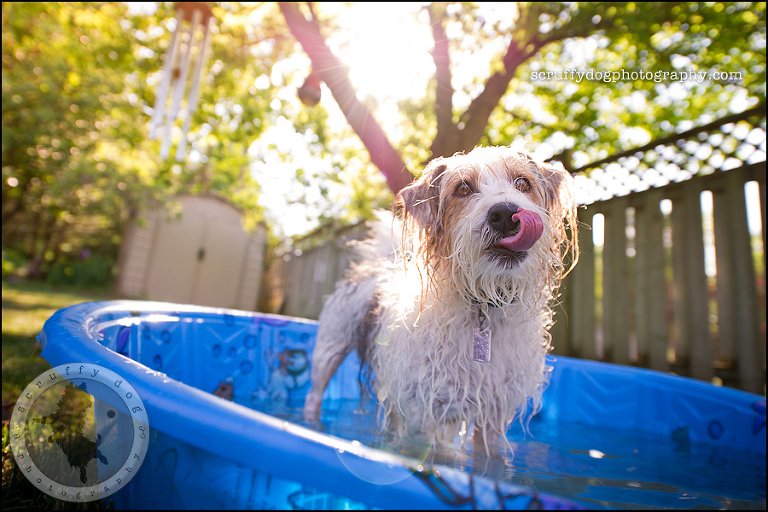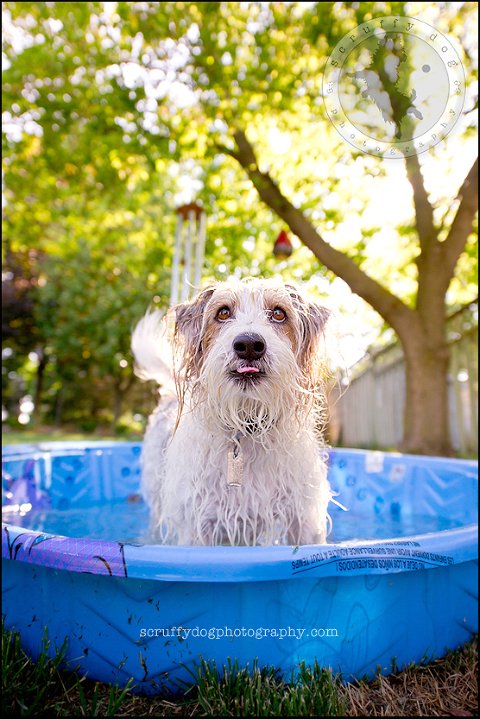 hope you're all having a fabulous week!