this sweet old girl is Gill …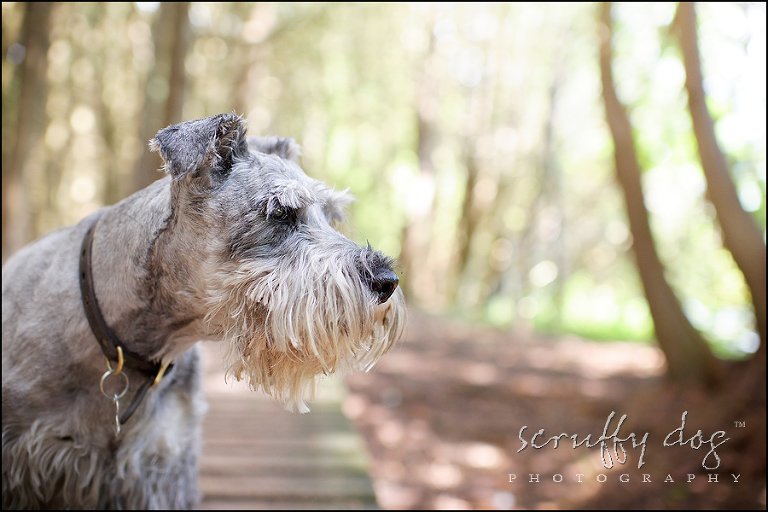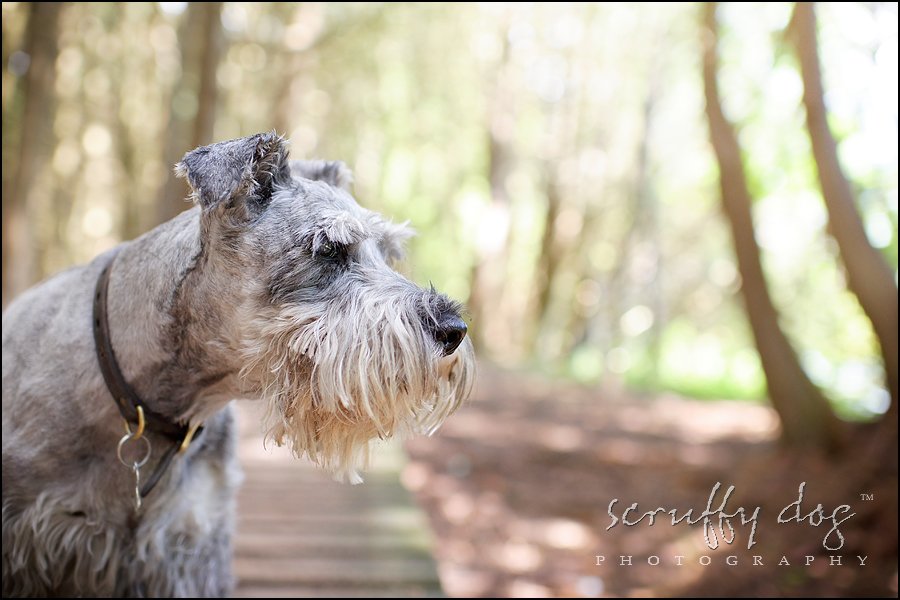 she's 14.  she's a little a lot deaf now — which can make getting her attention a little tricky during a shoot — but this old girl still loves a good walk.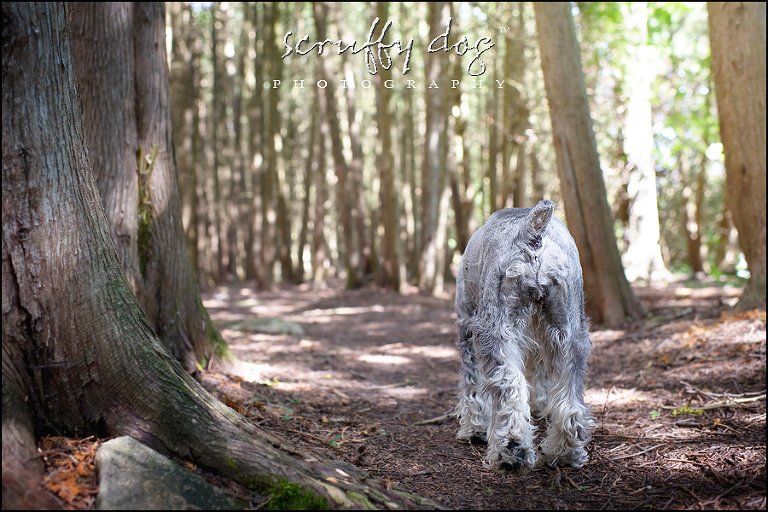 and a little sight-seein' …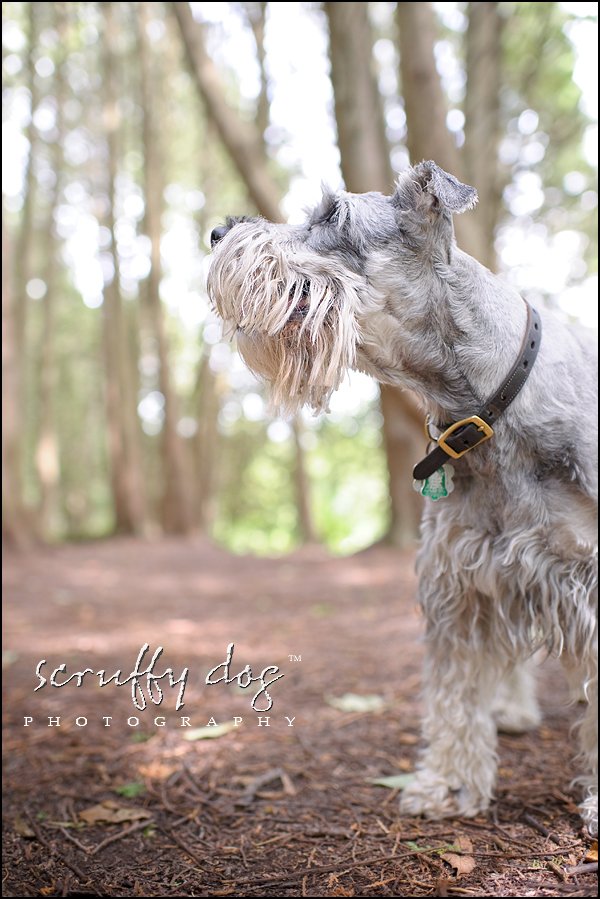 Gill's shoot took place at high-noon … the time of day you never want to shoot.  unfortunately, Gill's mom couldn't arrange any other time … so the only thing i could do is try to find us some shade for our session.  you'd never know that these photos were taken in a dark cedar forest.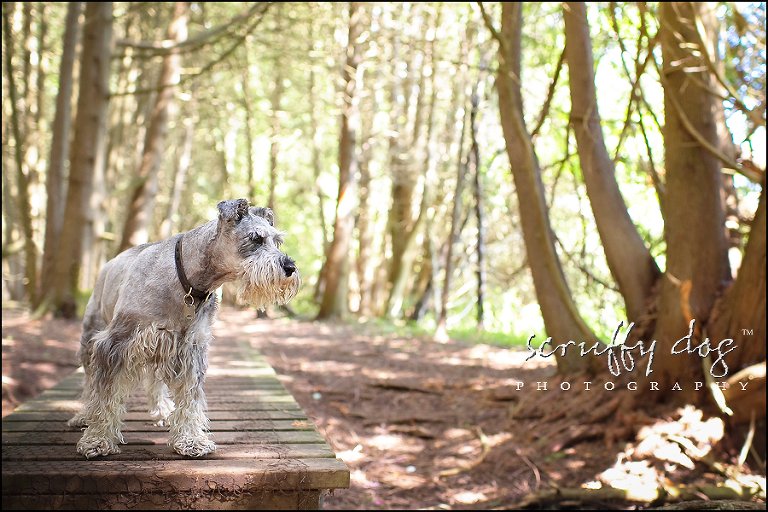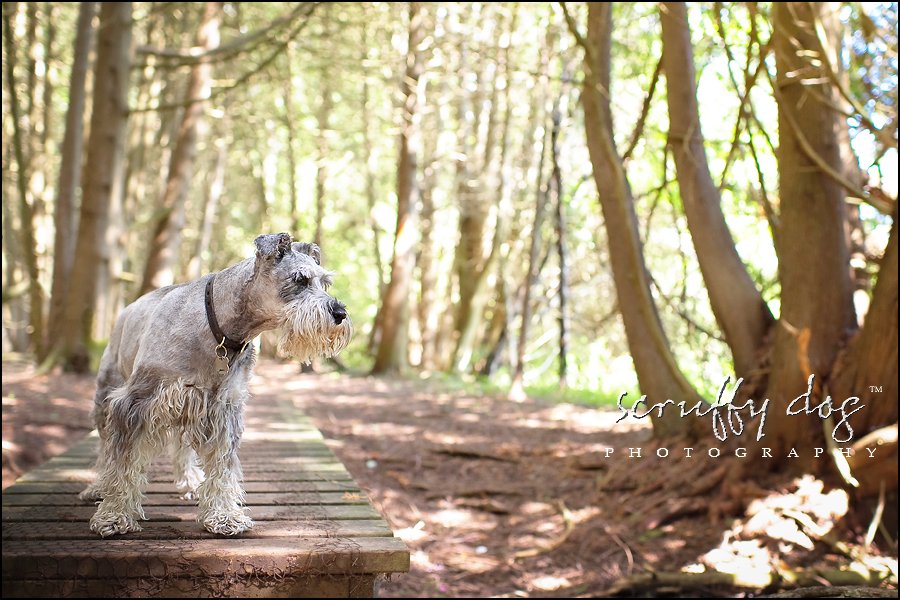 having seen the colours of Gill's owners' home, however, and being told their goal was a big wall piece, i knew that a wheat field would give us the best tones for those walls.  but high noon in an open wheat field?  you can see in this unedited image how harsh the shadows are, not to mention how the bright light causes this old girl to squint.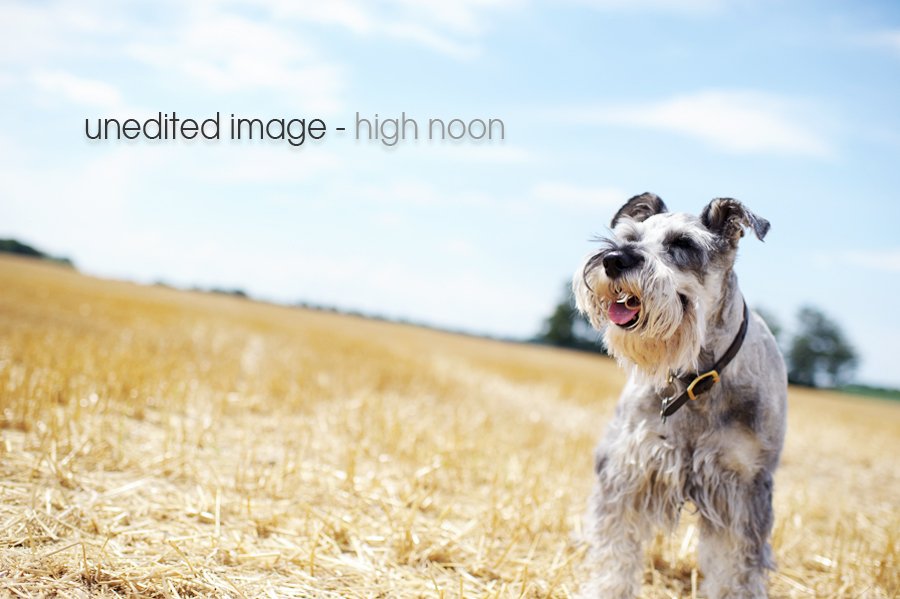 because of the harsh light and shadows inherent in midday shoots — the absolute worst time of the day — the post work on these kinds of images can be extensive in order to salvage details from those unforgiving shadows.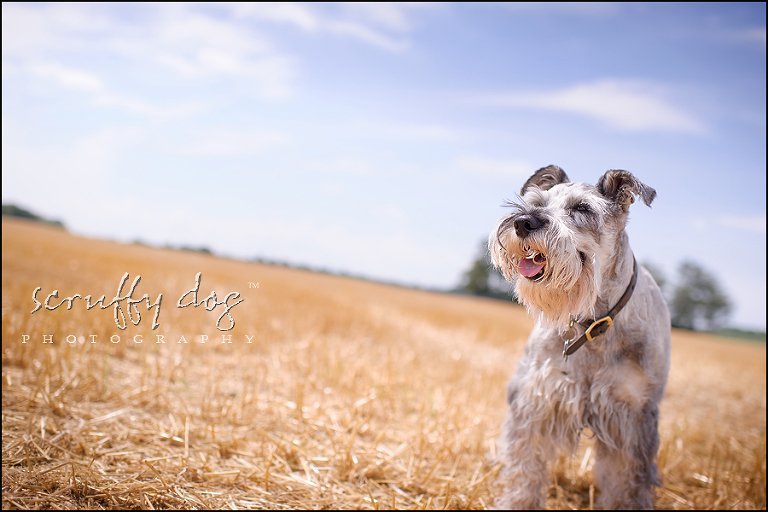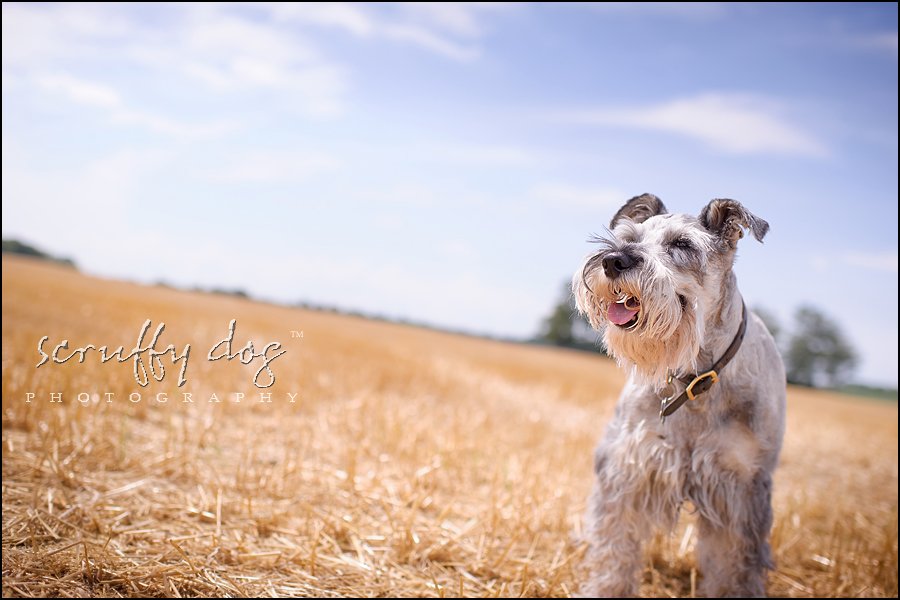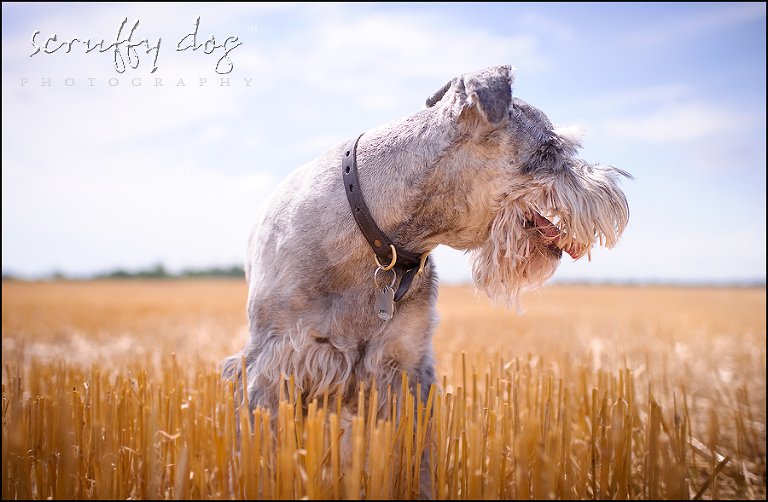 so, shade — when you can find it — is the best alternative …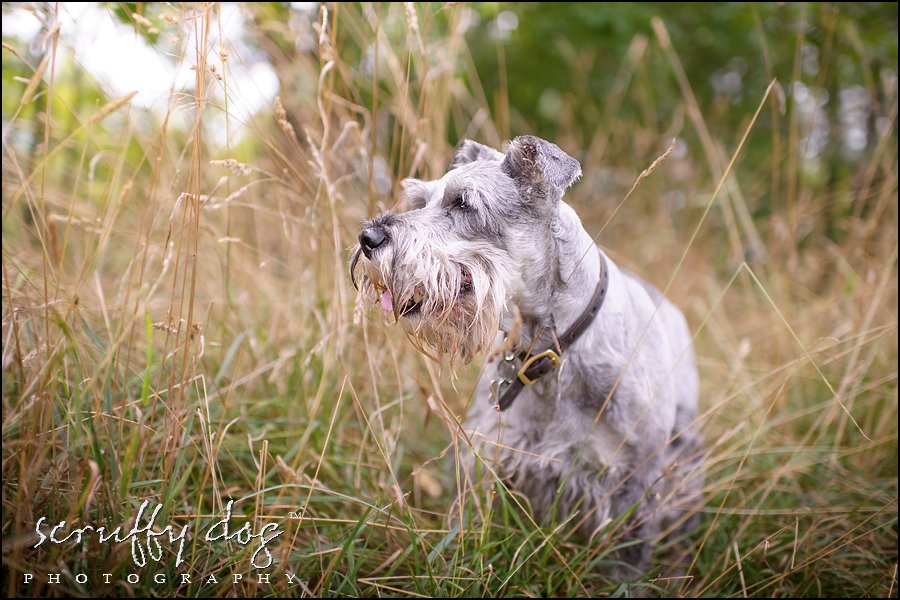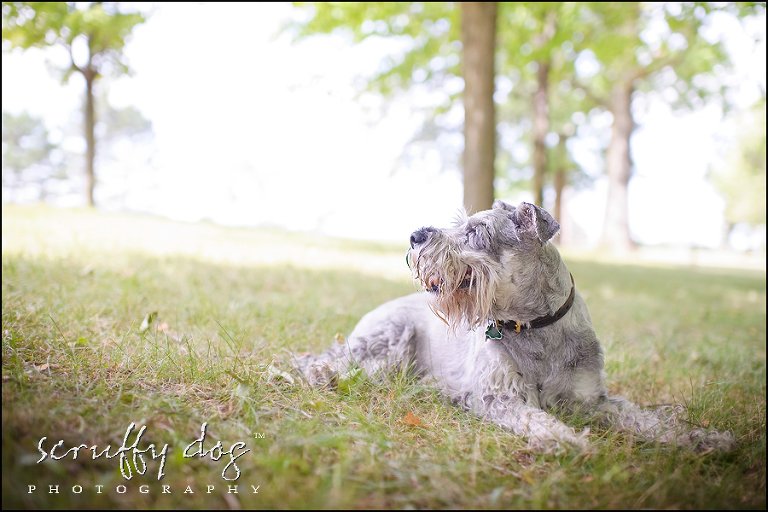 still, you can't find shade everywhere … so again, more extensive post work to soften those harsh shadows …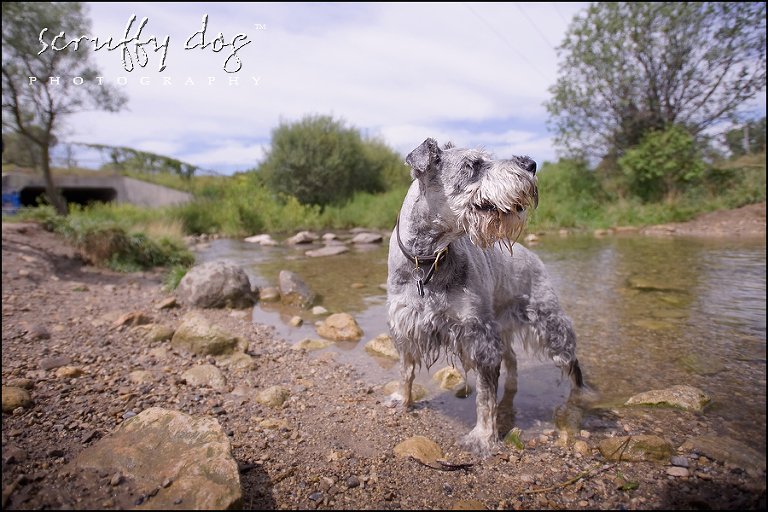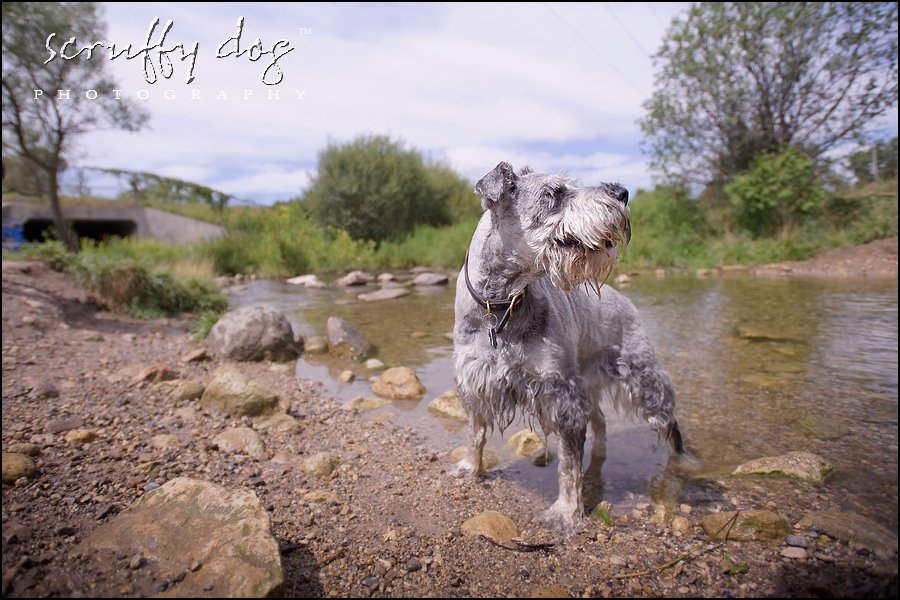 a cool dip during the hot midday was much appreciated by this sweet girl …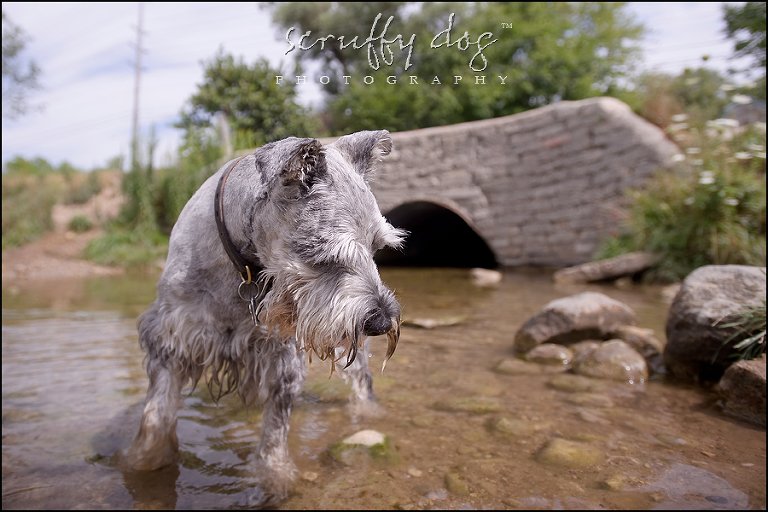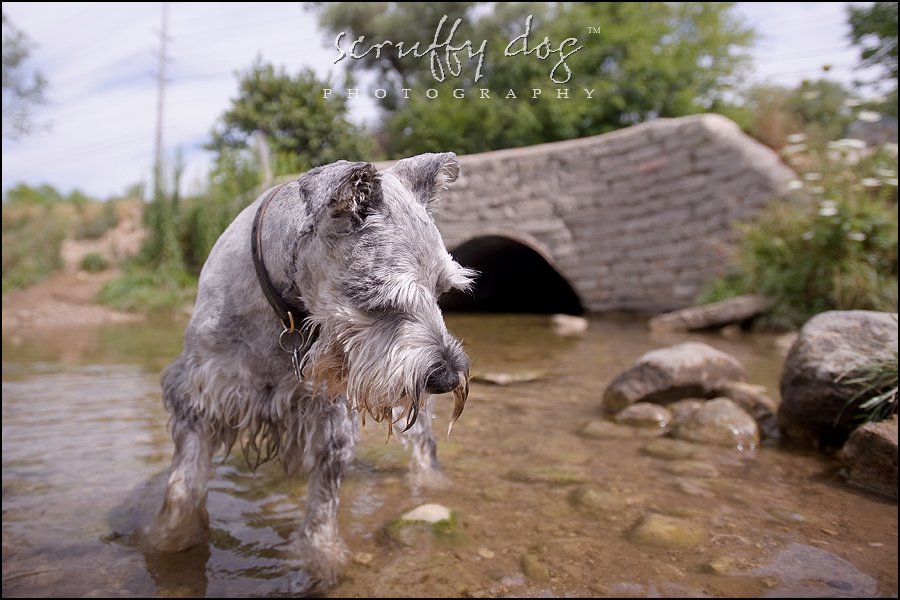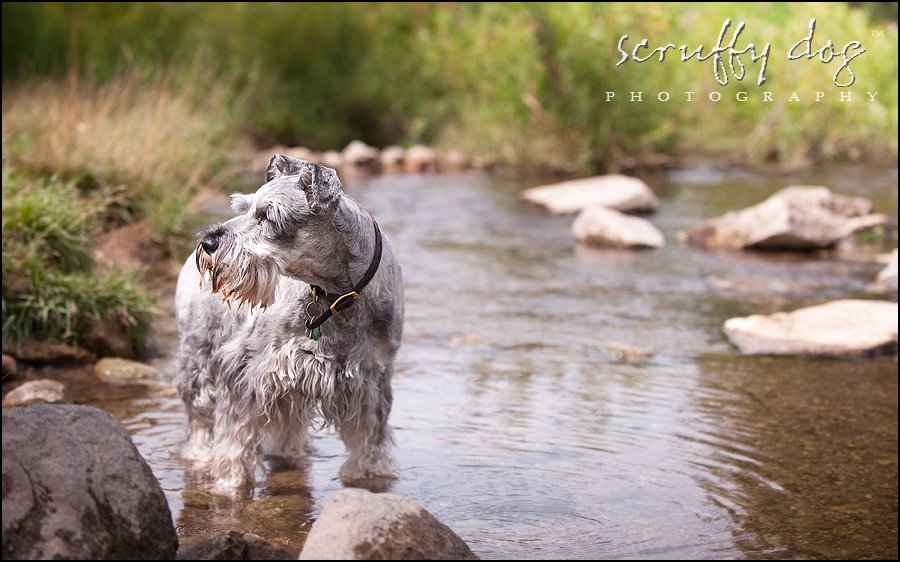 and then, back home …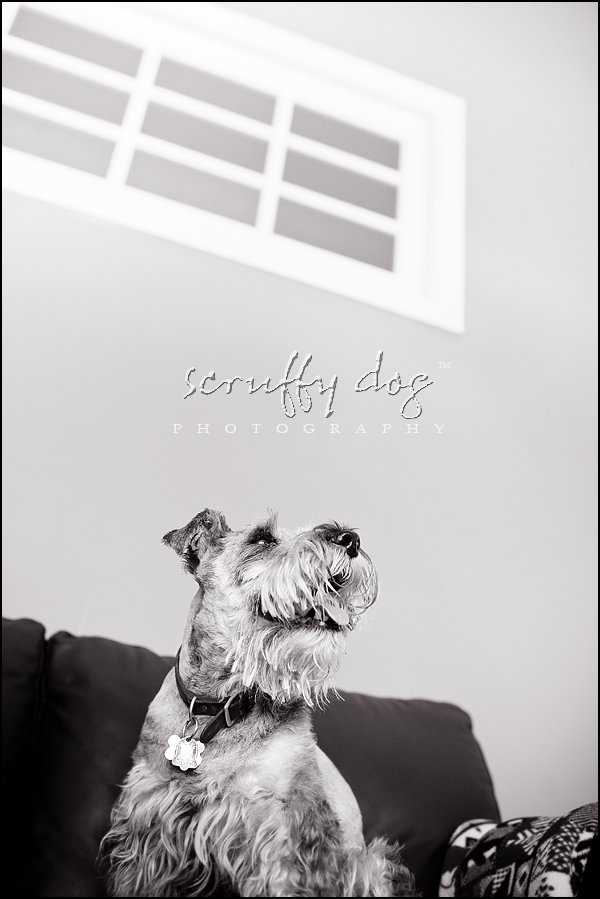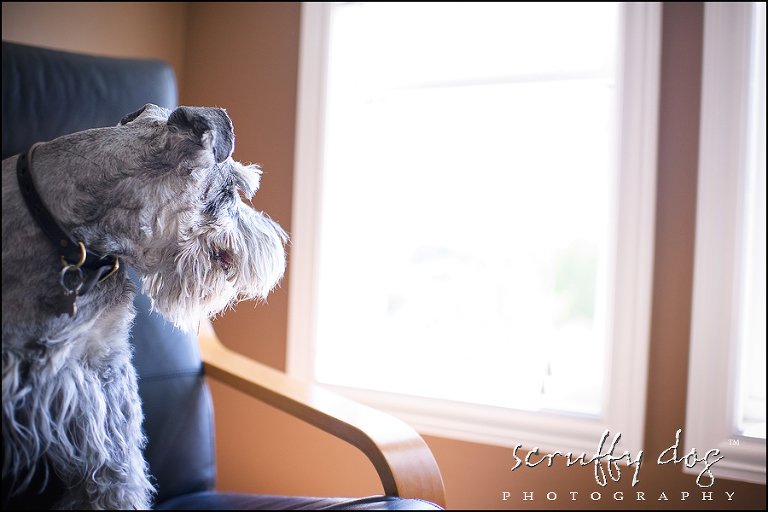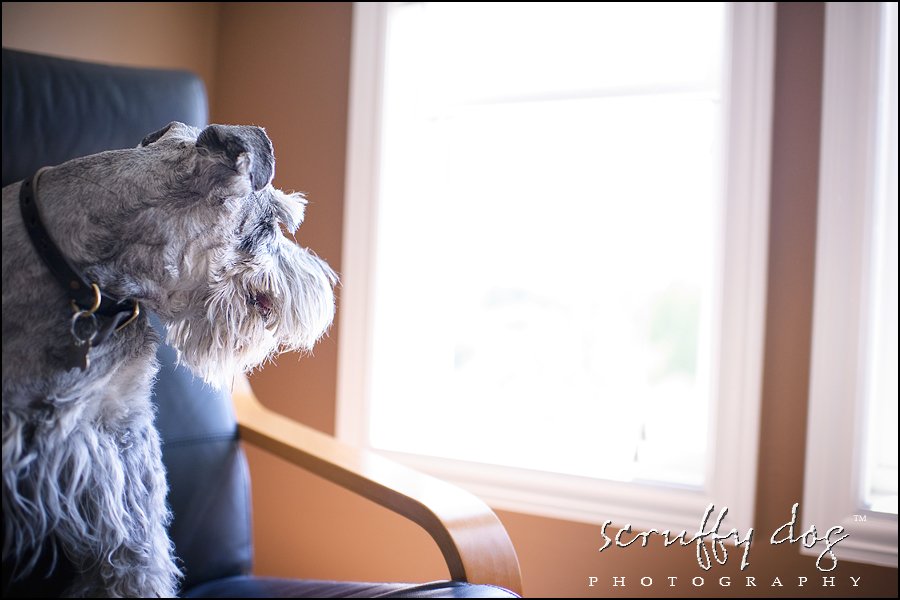 it was great meeting you, Gill.  you're a grand old girl.