i'm so far behind in blogging these days. there are a lot of client shoots lately that haven't even hit the blog. even now my time is severely limited as we launch into our busiest fall season yet with so many shoots on the books we're going to have to devise some kind of new dance for the weather gods for their cooperation to see us through this extremely tight schedule.
but one item we simply have to share with all of you blog followers is a very special special just for you scruffy dog clients, fans and followers, wherever you may be.
a few of you have already noticed and inquired about matea's new collar … or rather, ID holder.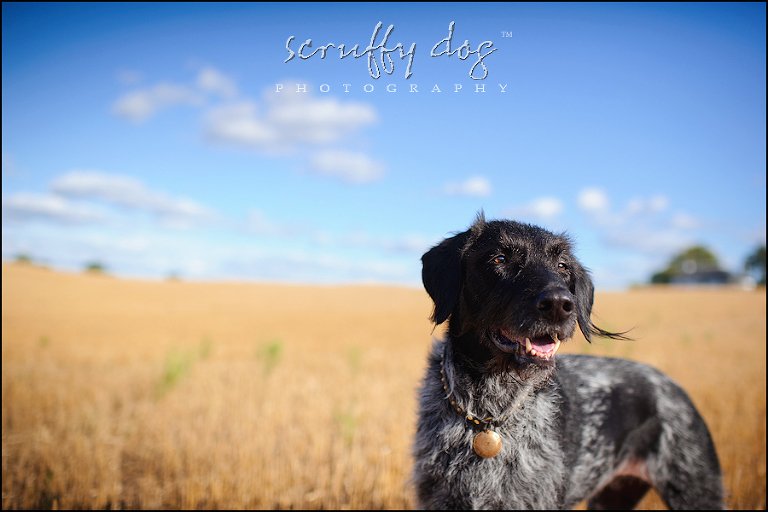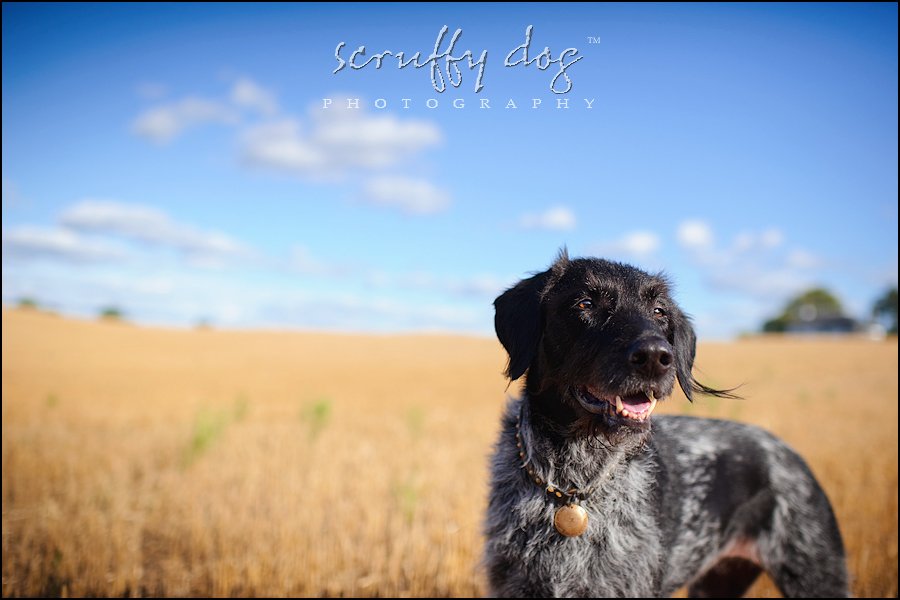 this collar is made by Amy of Karma Collars in California.  when looking for a custom-made leather collar for my girl, i did extensive searches and poured over numerous sites.  there are a lot of great collar-designers out there, but always i kept coming back to Amy's designs.  her workmanship … er … workwomanship? is second to none.  what can i say? as a perfectionist myself, we tend to truly admire one another.
and reading Amy's "about us" page on the Karma site was like listening to the echo of scruffy dog across the breadth of this continent … devoted dog people doing good for dogs … we were singing the same song.  i couldn't think of a better person to make this very special collar for my extremely special girl.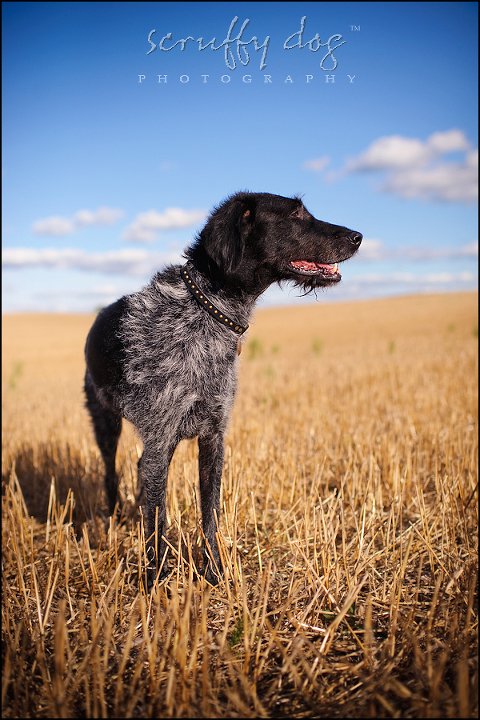 now, it might seem like a simple enough collar, but it is exquisite in its simplicity, and the workmanship and quality is impossible to describe … with its sturdy leather, soft pigskin lining, and beautiful brass studs.  when matea is out  hunting and hiking, she wears her biothane collar from gundosupply.com … although Karma collars are darn sturdy and can take mud and water and just about anything else your dog can throw at it.  but what i was after for my girl was something more akin to jewelry …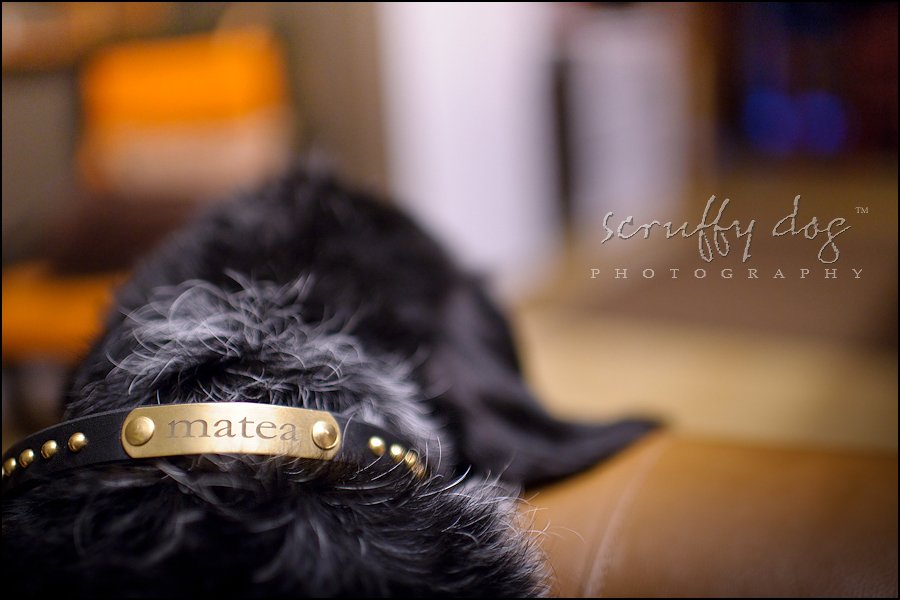 … something lightweight and slip-on, to wear around the house and carry her identification.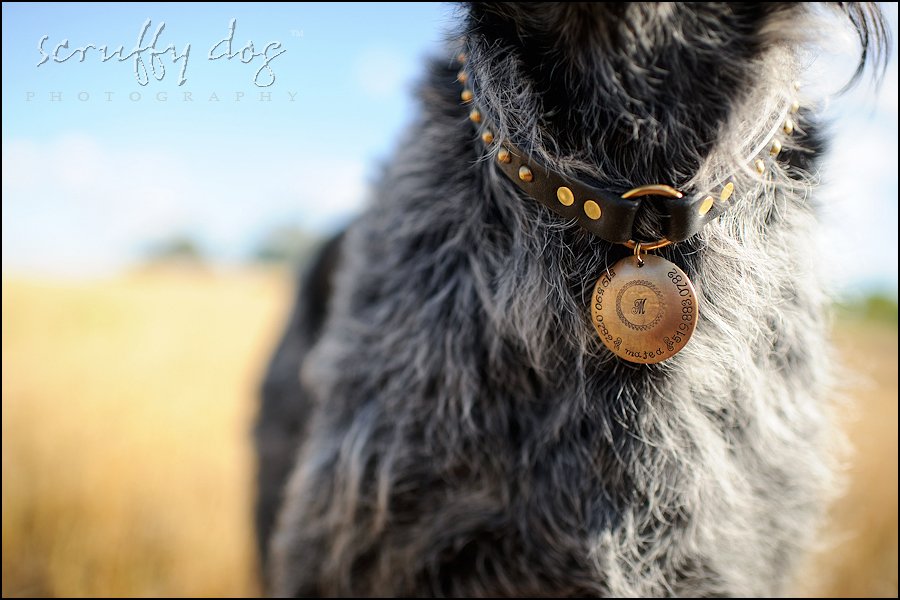 and if you're wondering about matea's tag, this is a custom tag by Tessa of Make Your Dog Smile on Etsy.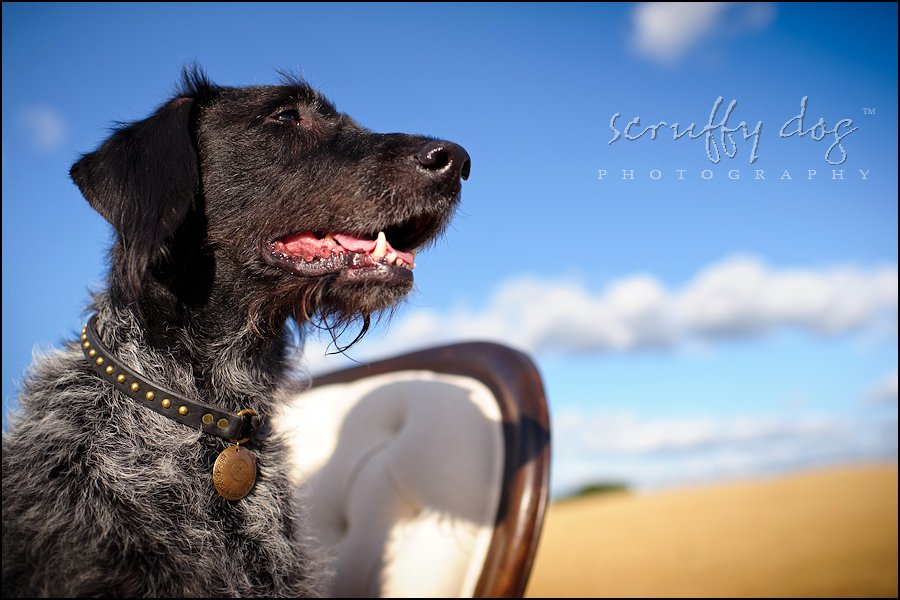 the true Karma collar, however, is even more exquisite and far more elaborate than what i had Amy create for my girl …
but wait!  i haven't mentioned the special part!  you're probably wondering about the special special, huh?  well, Amy of Karma Collars has agreed to offer all scruffy dog clients and followers a 10% discount on their orders … her biggest discount ever!  yes, that's how special it is.
and if you don't think that's special, yeah baby, it gets even specialer!   scruffy dog is sweetening the deal because, frankly, we're all about good karma.  we love Amy so much and believe so much in her work and what she does, that we want great photos of her collars.  so for anyone who orders through this scruffy dog special, you will receive a free mini-shoot with scruffy dog!  of course, you'll have to come to us for that, but we believe in Karma collars so much that we want to see your dog wearing their own design, and then provide Amy with some awesome photos of it.
but this offer is for a limited time only.  you have two weeks, people.  of course, for your mini-shoot we might be pushing you into late November or even December as our fall schedule is over-booked at this point, but we'll do what we can.
so check out all the amazing work over at the Karma Collars website and use the discount code: SCRUFFYDOG10 for your 10% off.   you've got until September 23rd to place your order.
now's your chance to join the Karma Collars family and the scruffy dog family … what are you waiting for?