a couple of weeks ago the scruffies were given some free samples of a frozen yogurt made for dogs.  yeah, they liked 'em.  they're not good teste subjects though, as they are quintessential food sluts.  they'll eat just about anything.  but i gotta be honest: (a) we can't afford those pre-made treats, and (b) as a raw-feeder for almost nine years, whether it's their dinner or treats, i've never been one to dole out pre-made stuff since i'd rather be in control of what goes into my pets.
so i decided that we should make our own … and of course, utilizing the Kongs is the easiest method.  so here's one recipe that was a total hit …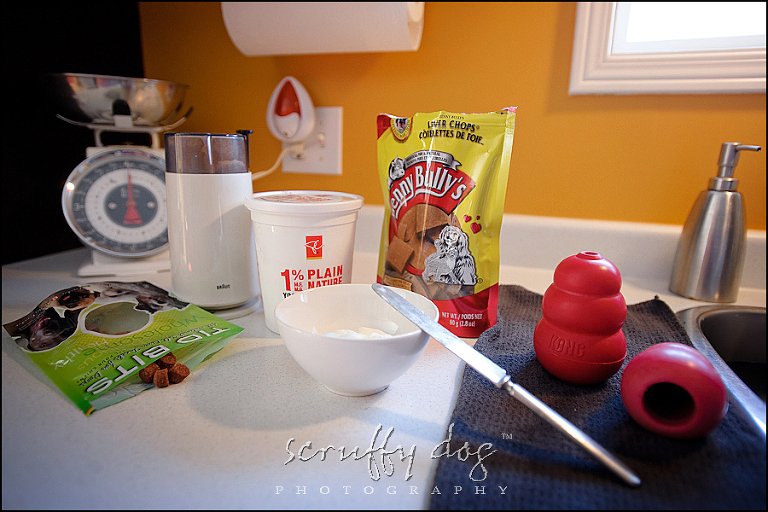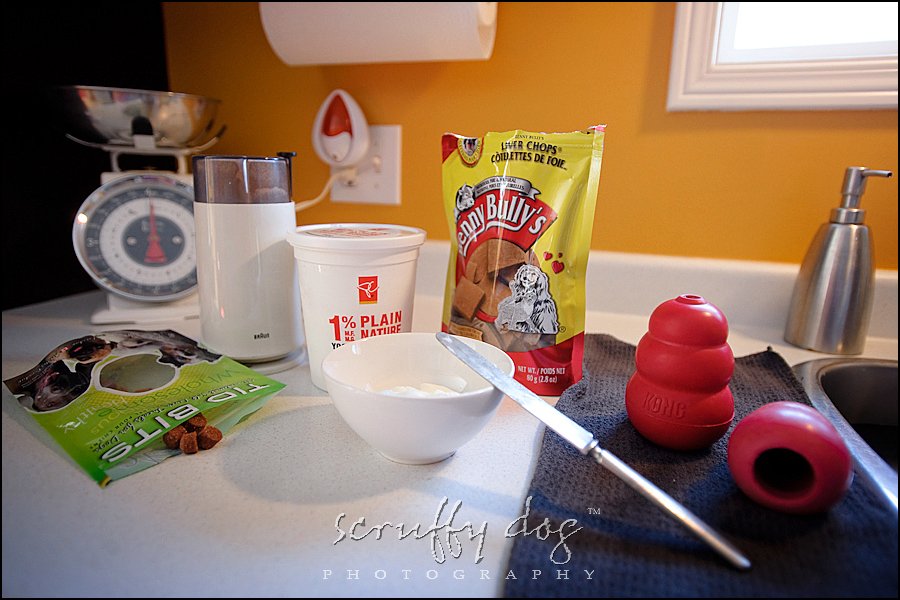 get some quality yogurt … good probiotics for the dogs, and my girl needs more probiotics.   if you don't already have some Benny Bully's freeze-dried liver kicking around the house, you should!   a half-dozen to a dozen pieces run through the coffee- … er … liver-grinder … yes, we have a coffee-grinder that is just for pet stuff, and one that is strictly for our coffee.
mix the powdered liver and yogurt in a bowl … mmm … now taste.  no!  just kidding.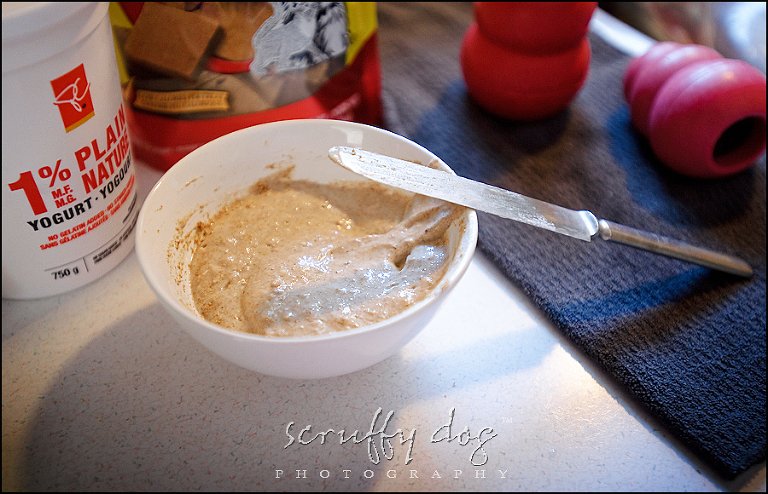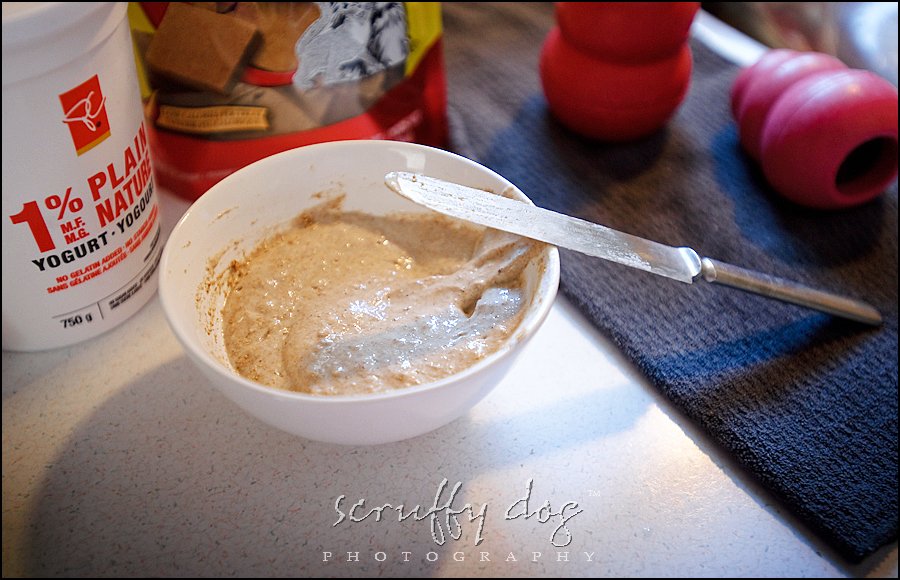 i actually used a small "Tidbit" treat normally used in merrick's puzzle ball to fill the bottom 'nipple' of the kong.  then stuff your Kongs…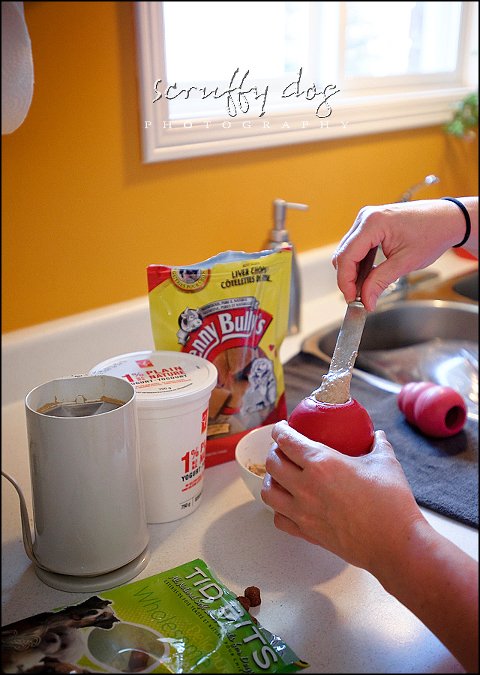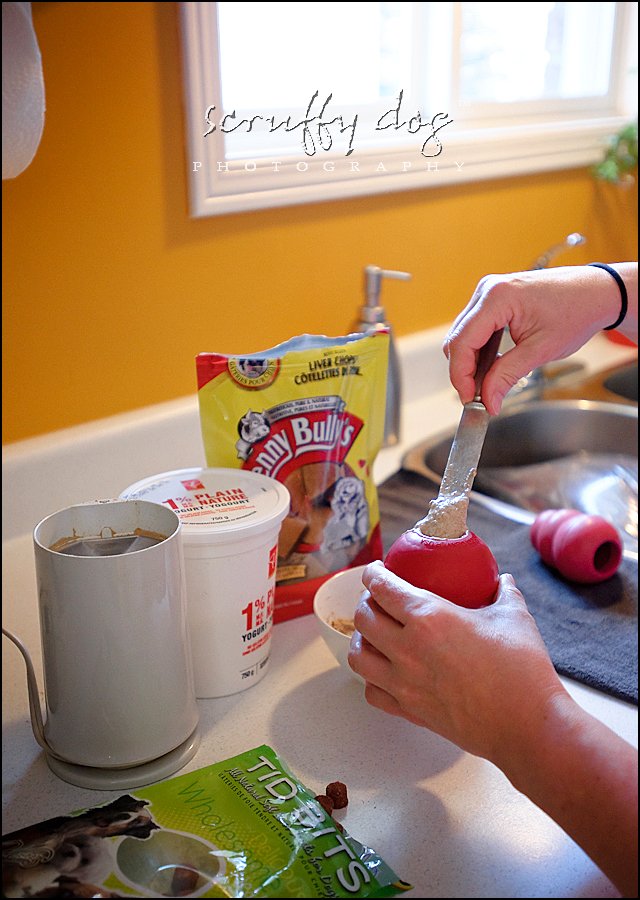 seal up with plastic wrap and stick 'em in the freezer.
but before you do that, don't forget to toss the scruffies a few tidbits or liver pieces.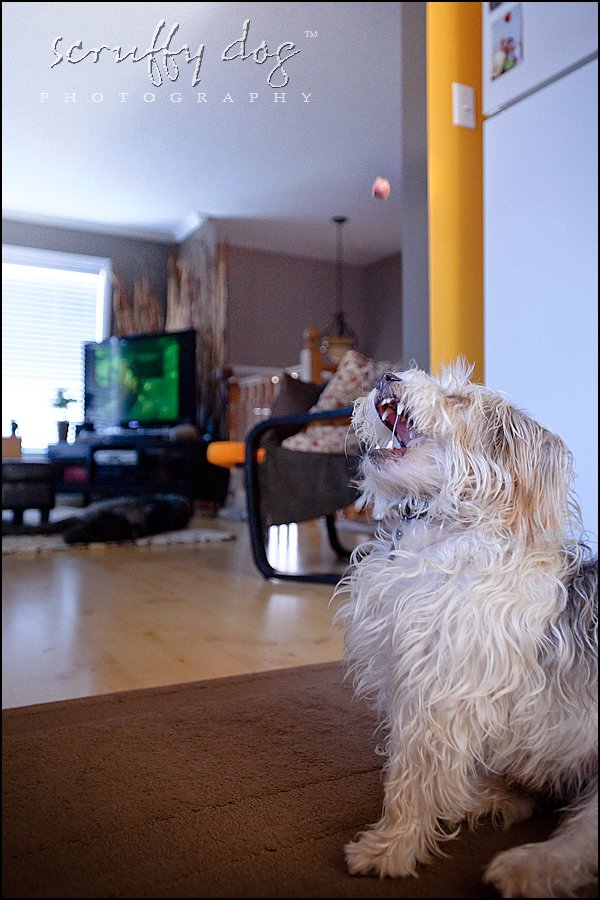 and be sure to employ a good quality clean-up crew …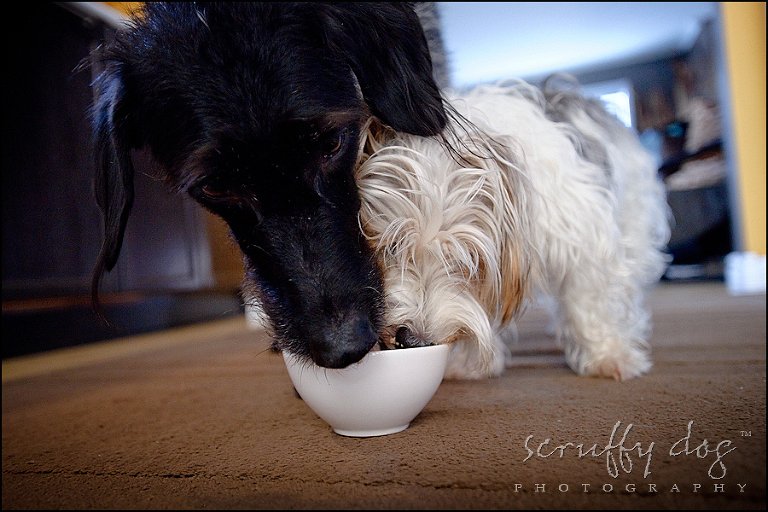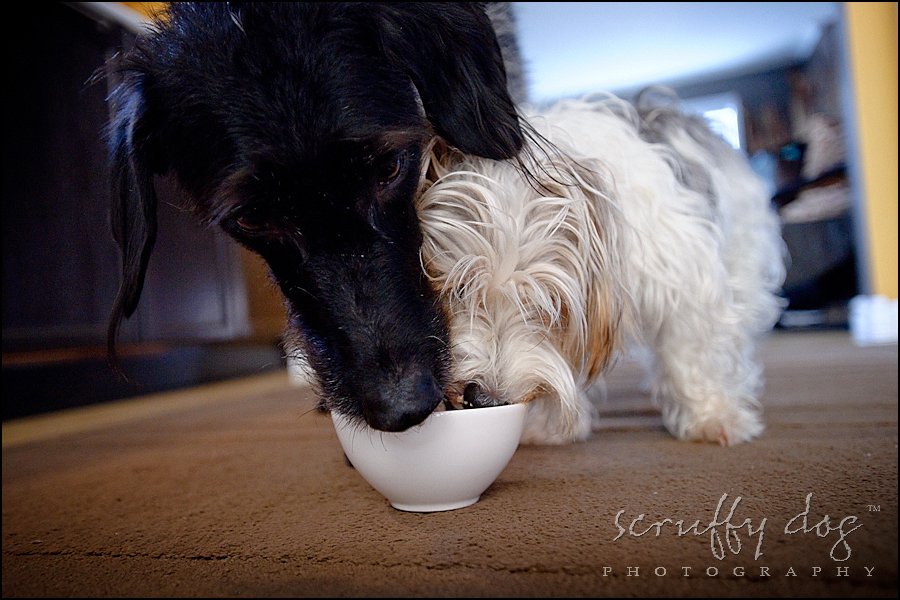 of course, frozen Kongs aren't a new idea.  we dog-guardians have been doing it ever since Kongs hit the market in the late '70s.  but sometimes we just need a reminder that it is simple.  yogurt is the best way to go — provided your dog doesn't have any issues with it — as it's got lots of benefits … and you can mix so many things in it!  mashed banana, peanut butter, mashed berries like blueberries or raspberries.  i went with the powdered liver first because it's easy, and i know it's something that my guys can't resist and this was merrick's first time working on a Kong.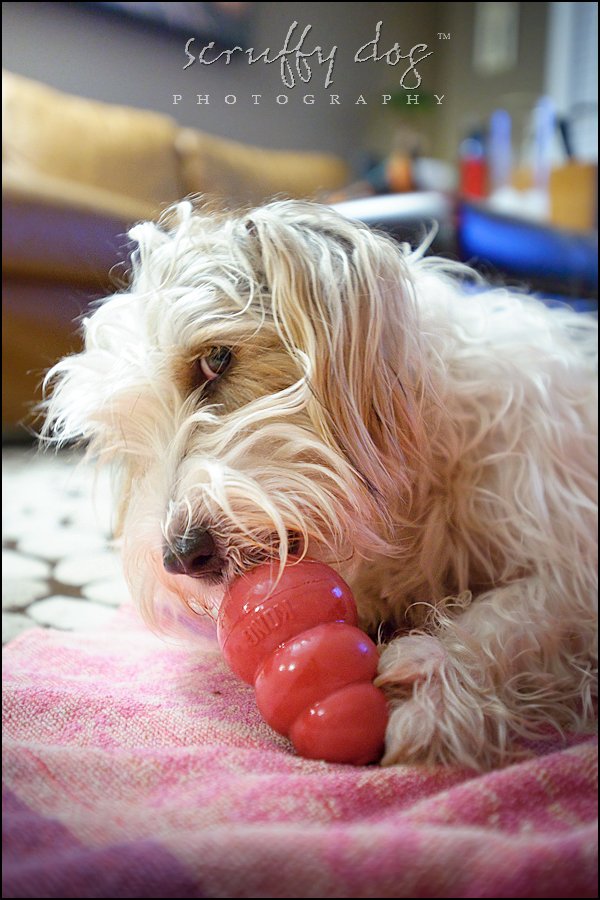 and he sorta kinda loved it …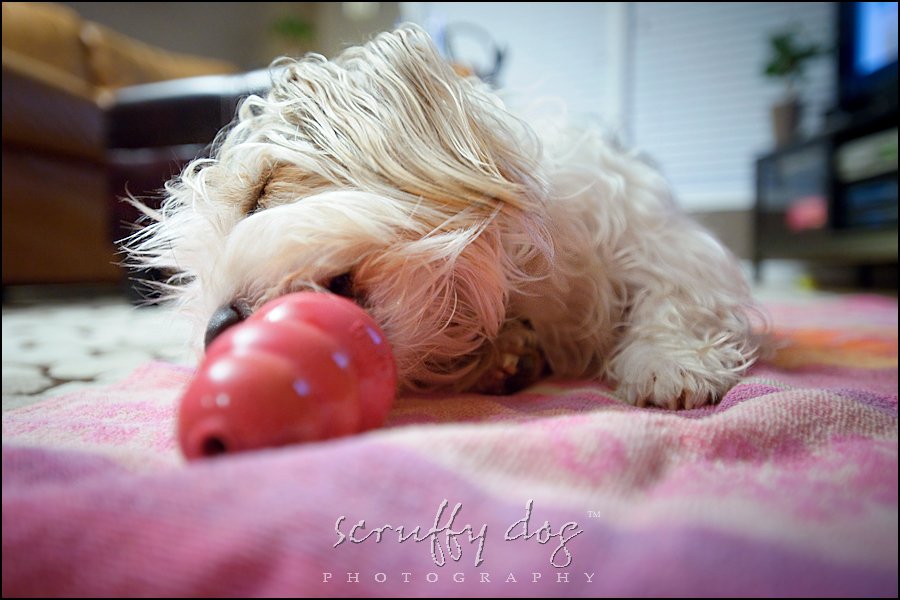 have fun with your Kong-sicles … and feel free to share your recipes in the comments below!