alas, the busy season has hit us prematurely and is in full swing, and — as a result — blog entries are difficult to keep up with.  if you follow scruffy dog on facebook (and why wouldn't you?), you'll catch sneak-peek photos throughout the week, so it's a great place to be.
in the meantime, i will do my best to keep up with blog posts … but because of the tight schedule, it might mean grouping some of these awesome scruffy dog models together into one entry.  and with this entry, i'll share with you a few of the cats i've had the pleasure of meeting with the cameras in the past couple of weeks during short shoots … because yes, we shoot cats too!
first up, handsome Comet …
and contrary to the above shot, Comet was a bit of a ham …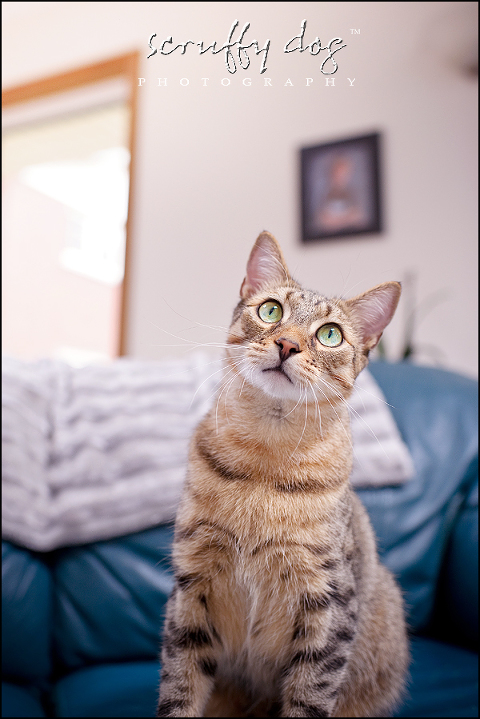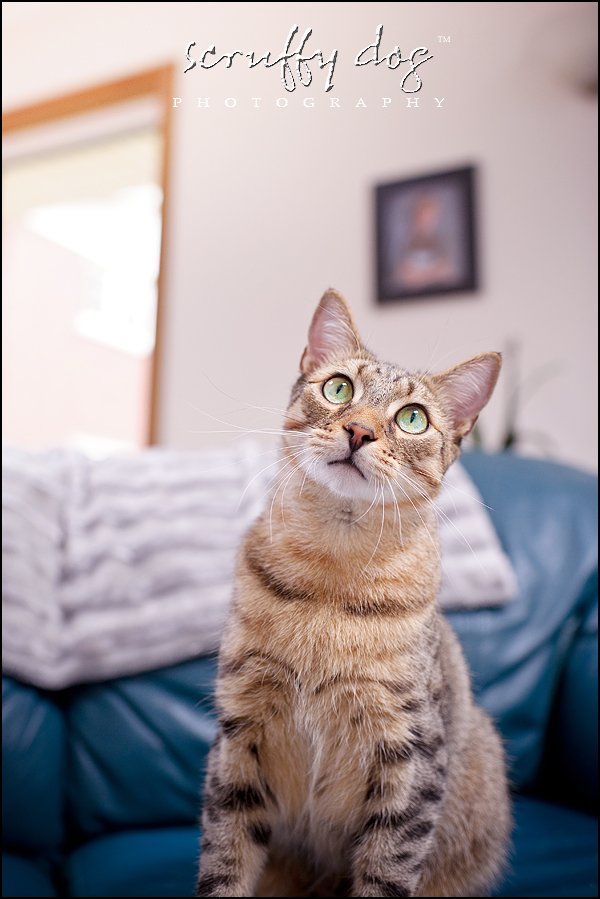 we had the most fun on top of the family's piano …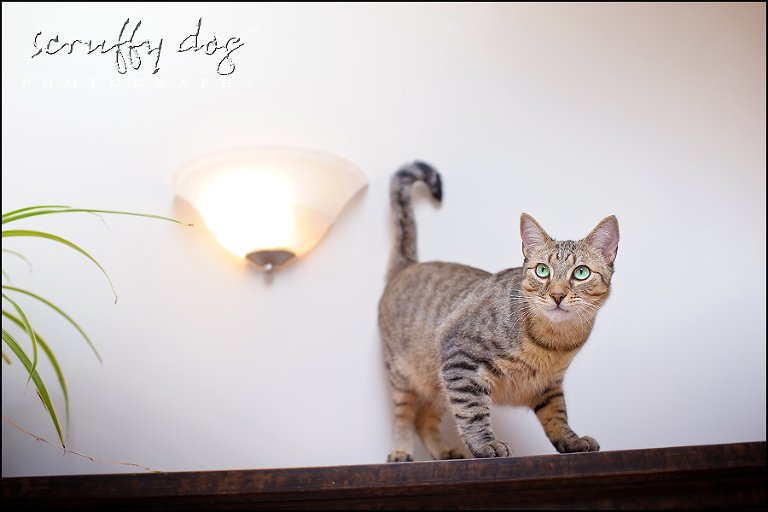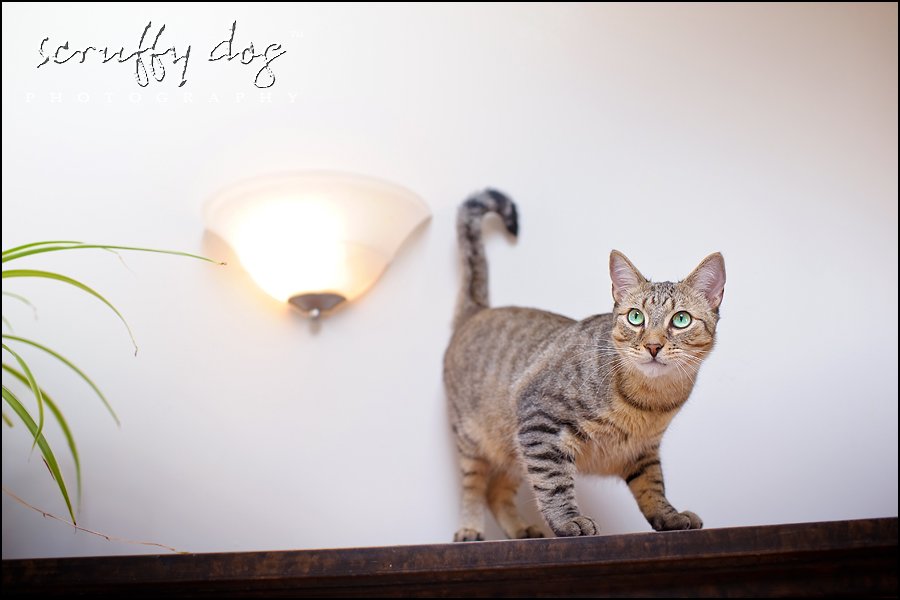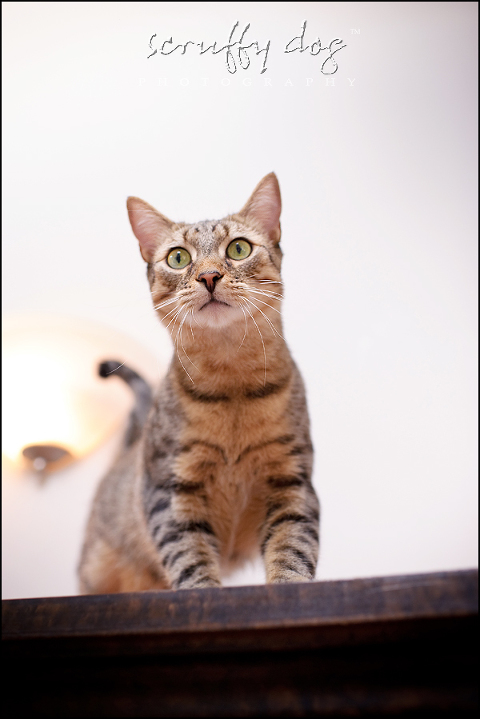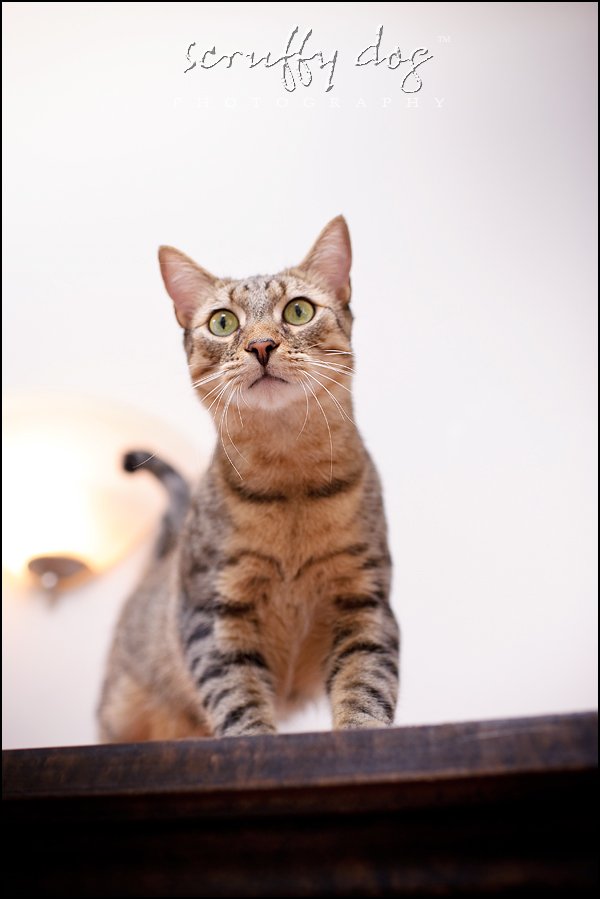 … and while i would have liked to have backed up and taken in the entirety of this lovely old piano, Comet needed me to stay close in order for him to be convinced to stay up there.
but can you believe that this household harbors a source of even greater cuteness than sweet Comet here?  yup, meet his new baby sister, Lexi!
how darling is this little furball?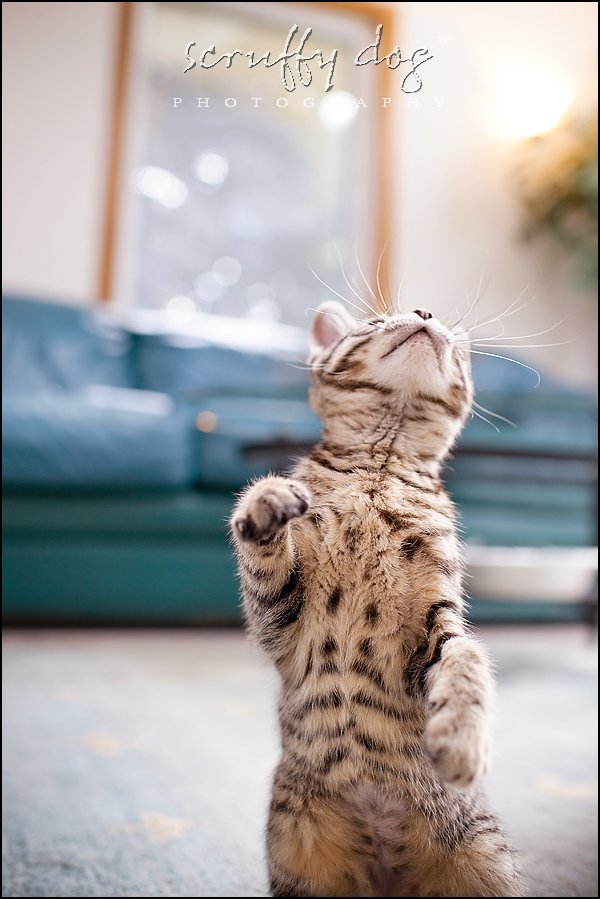 d'oh!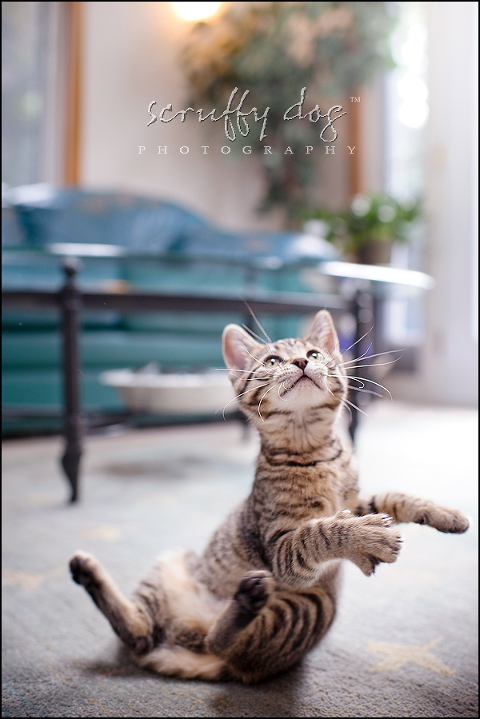 these two were fun to work with … very social … and absolute sweethearts.  and they are totally loved and adored by their two human children who clearly spend a lot of time playing with their furry charges.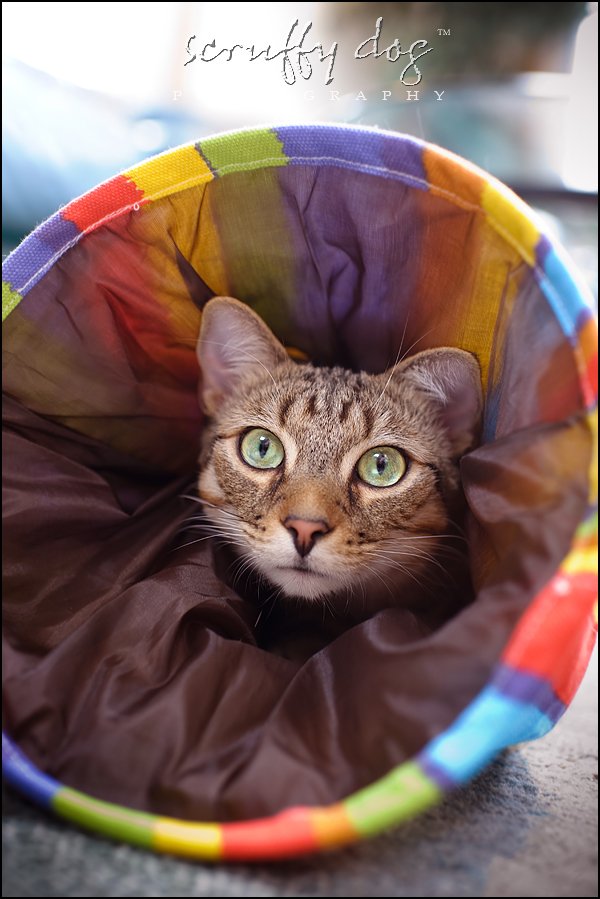 thanks, kids, for sharing your two 4-leggers with me.  it's good to know they're in such good hands.
next up, painfully shy Layla … but what a dollface.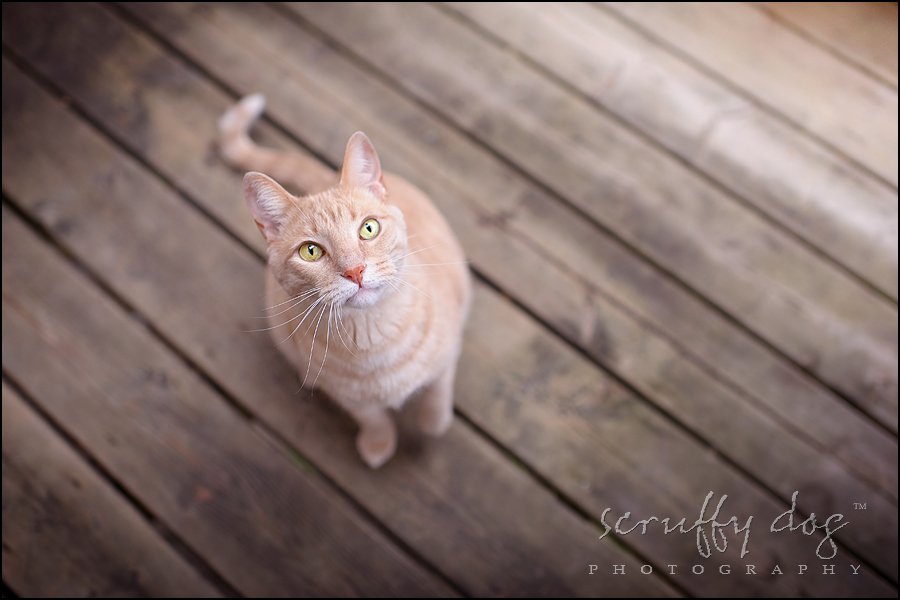 do you like her pretty fern tail?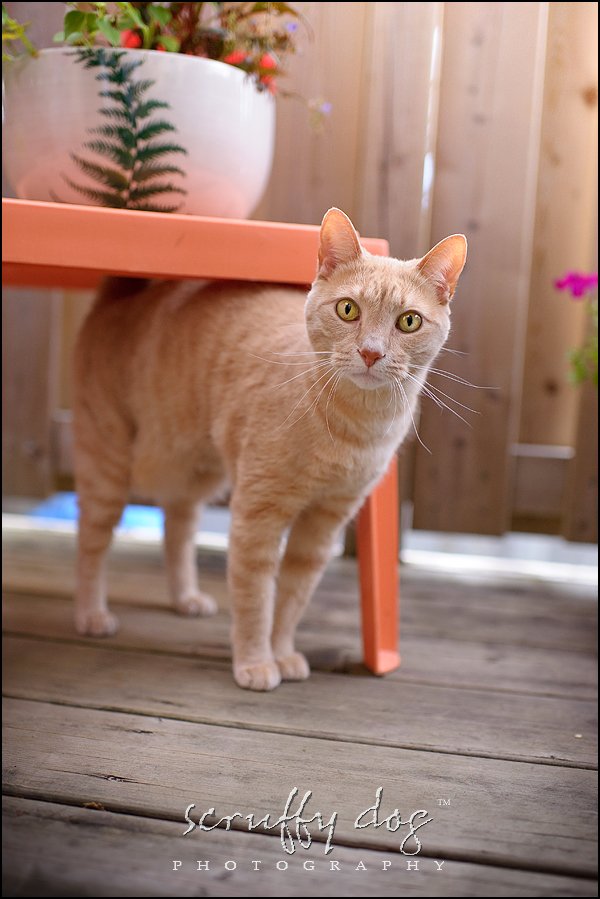 this little girl is deeply loved by mom Debbie, who adopted Layla after the loss of her last girl.  Layla was in bad shape at the humane society.  skinny and refusing eat for anyone, Debbie had gone in to donate some of her last girl's beds and belongings, believing that she would/could never possibly open her heart to another cat again.  … and then she met this lovely girl …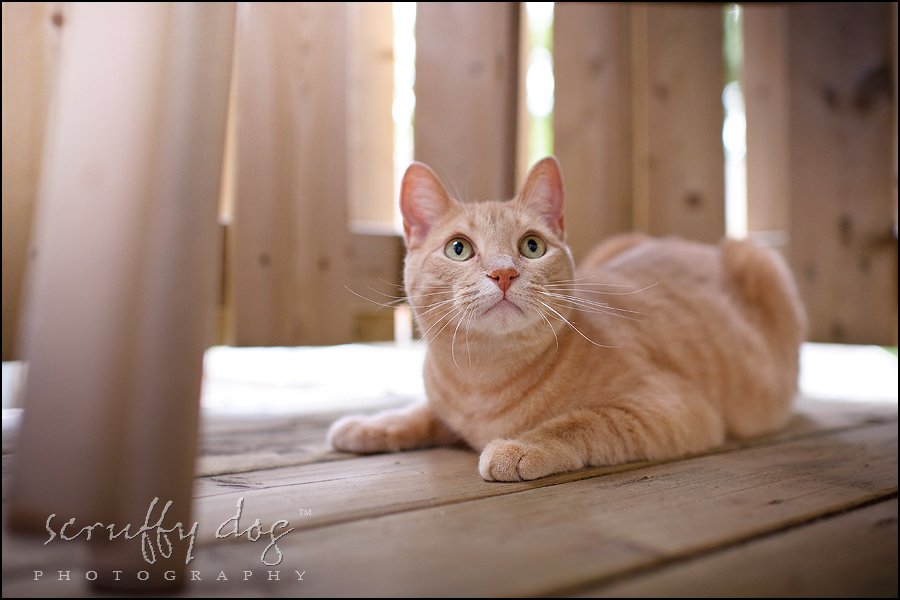 she refused to eat for anyone … except Debbie.  and after a couple of visits to the shelter to help Layla eat, well, their relationship was sealed.  thanks for introducing me to your wonderful girl, Debbie.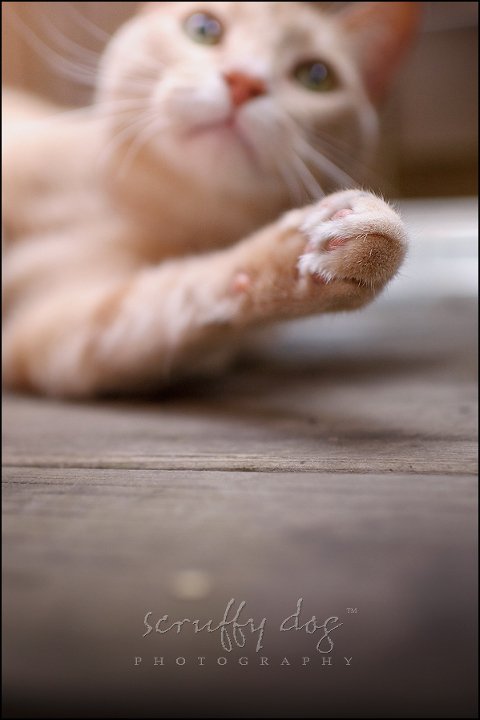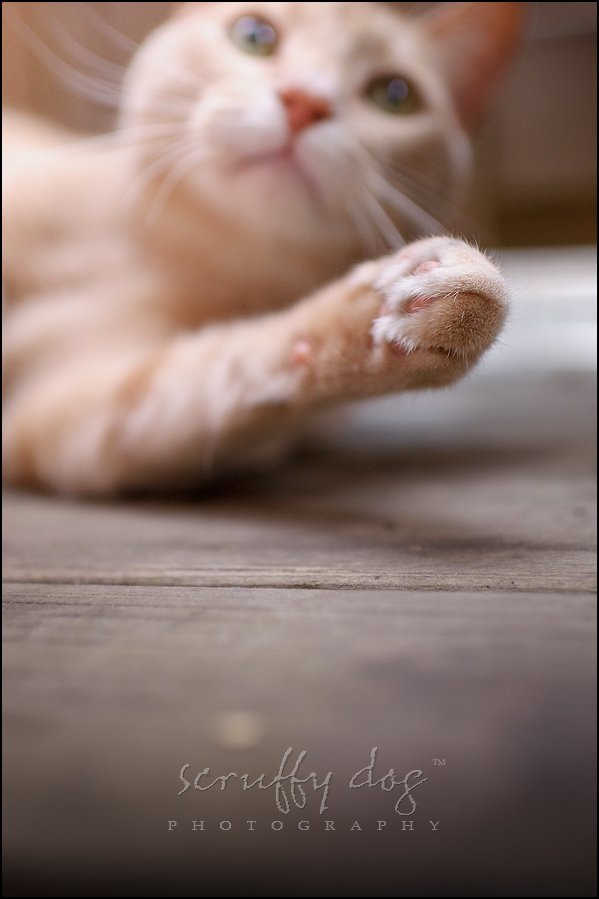 and finally, big boy Static …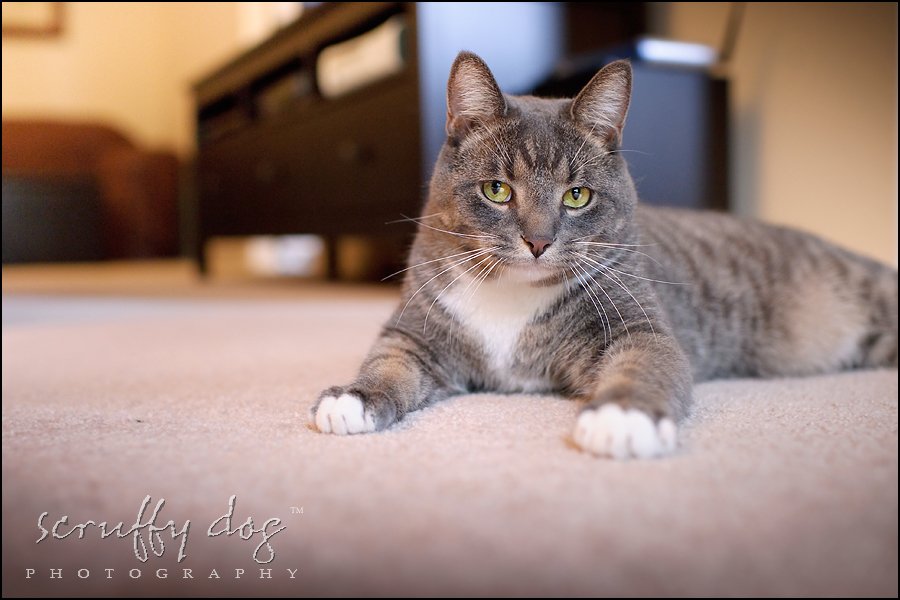 he comes by his name, apparently, by having a pretty wild-looking hairdo when he was younger.  well, "static" … you can well-imagine.
and Static loves to play …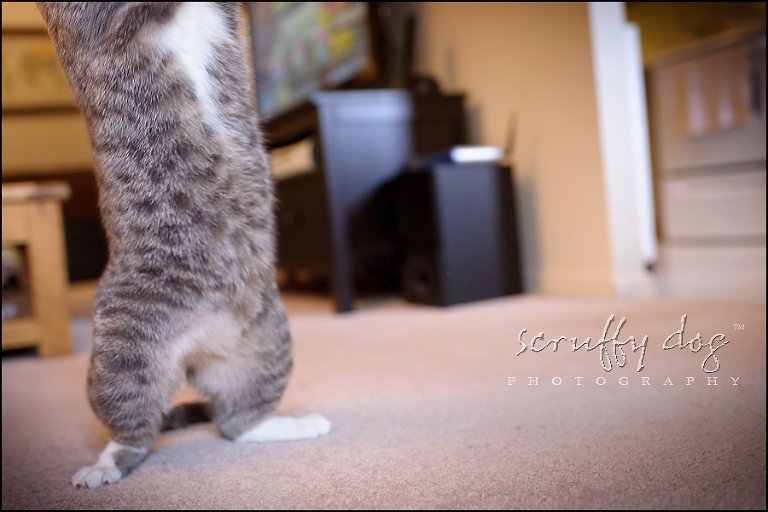 thanks, Static, and Comet, Lexi and Layla, for your cooperation during your sessions!