as some of you blog-followers already know, scruffy dog is rapidly becoming known for our big, framed canvases.  it thrills me to no end when a client goes big because, from the beginning of scruffy dog, shooting for 'artwork' and albums full of memories has always been the goal … and nothing defines 'artwork' more than these gallery wrap canvases, set into a deep, contemporary float-frame.
for those of you who stopped by to see us at Woofstock, you'll remember the above piece … now you can see in a home setting.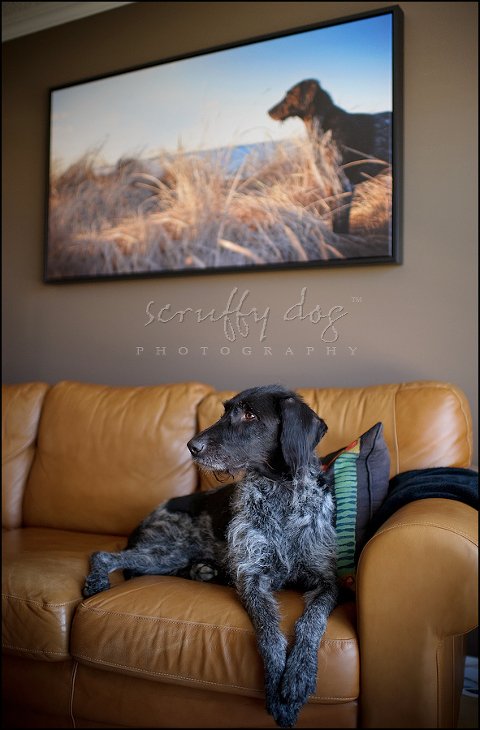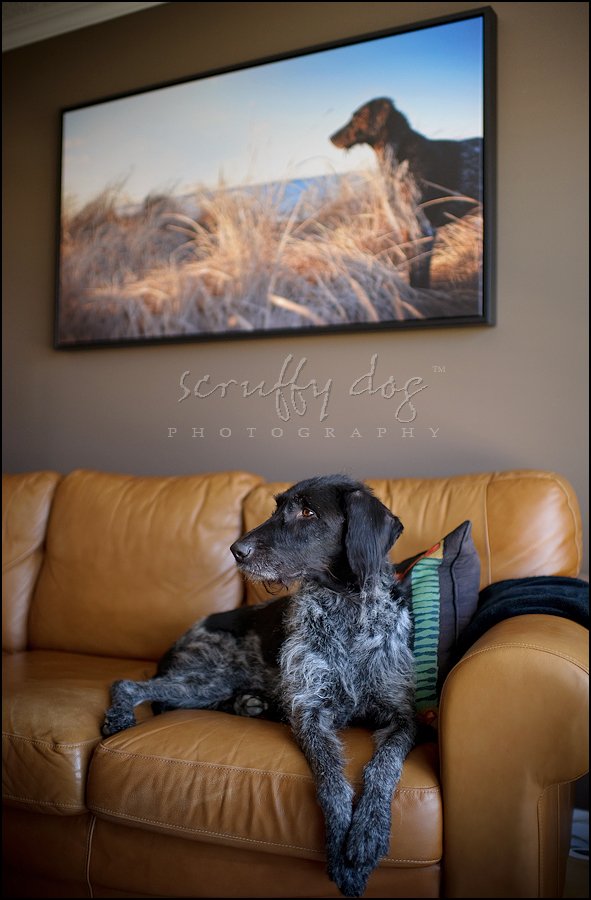 this canvas is 22×52″ … at that length, it's a good fit over a standard-sized couch.
we always recommend anything from 52 – 60″ length for couch size … and quite often a lot of extra work goes into these pieces to gain that extra length.
for over the bed, you're looking at 52 -60″ as well …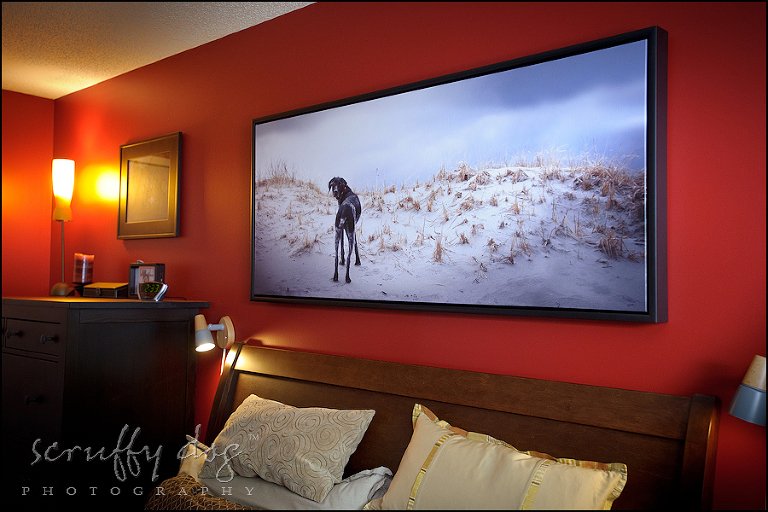 this is a queen-sized bed with a 22×52″ canvas (the frame adds another inch all around) … and again, i prefer developing the image so that we get more length and span across the wall …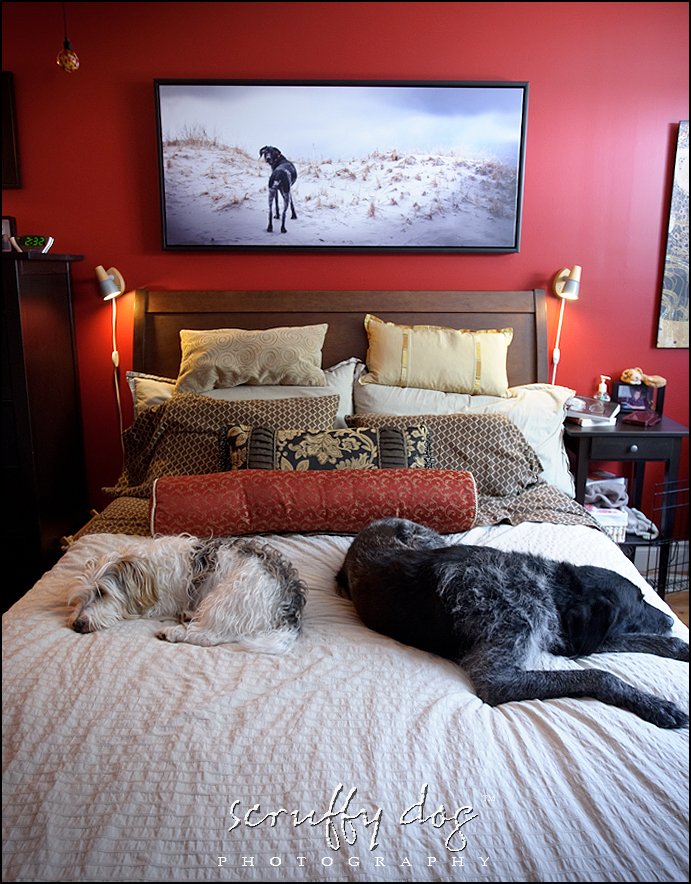 … not to mention that the length gives a much more dramatic effect than standard sizes.  (and yes, the scruffies — ms fartypants and goobernuts mcscruffy — do follow me everywhere.)
the workmakship on these professional canvases is impeccable.  they simply can't be compared with "consumer" canvases.  and the float-frames truly finish your piece, setting it off the wall with that contemporary flair and making it stand out as a piece of art vs. the "naked" look of an unframed, gallery canvas wrap that can often blend into the wall on which it is hanging.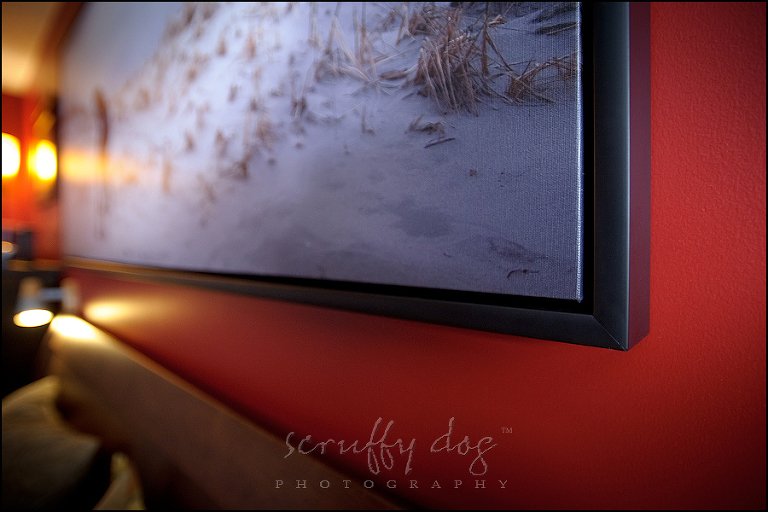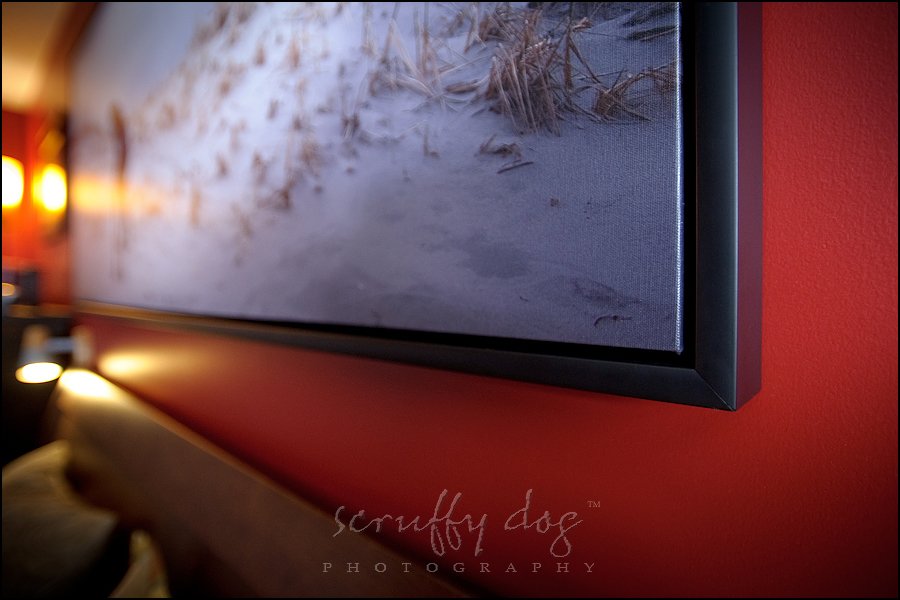 like the canvases, the float-frames are top-quality: solid oak with a stain black finish, and with a unique and truly excellent honeycomb hanging system which allows for a lot of flexibility when hanging.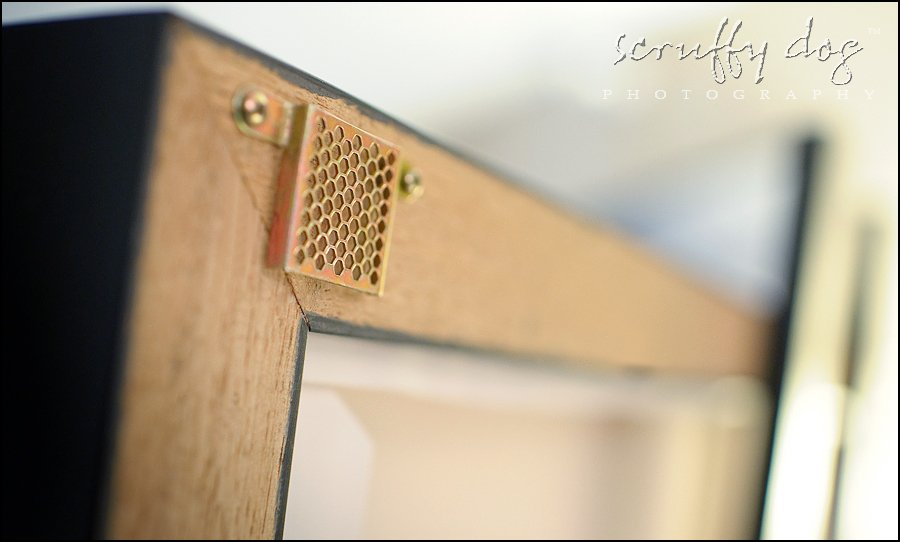 after these big pieces, the standard sizes almost look small, but not every wall can handle the big ones.  these two are 24×36″ … one with and one without the float-frame …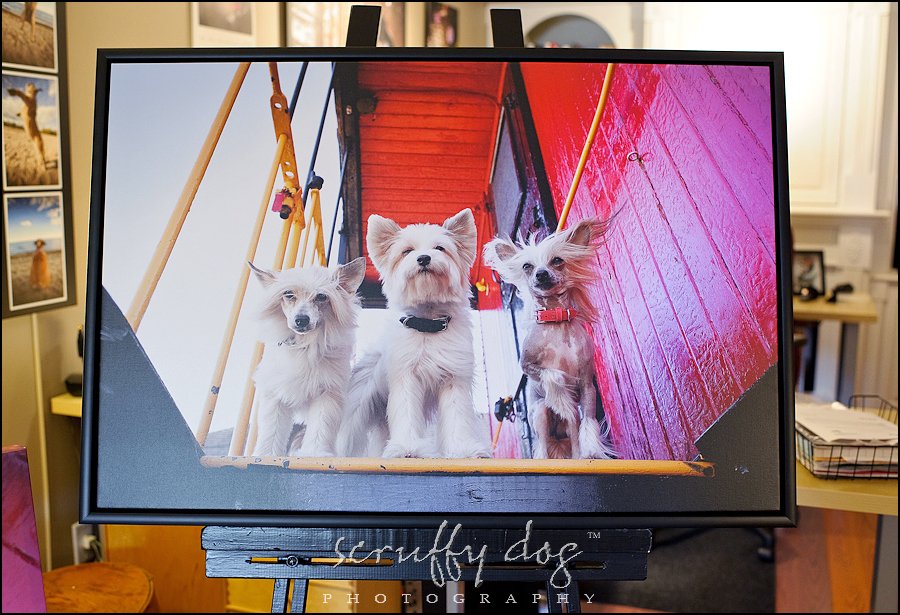 i've had a few clients recently — new and repeat — book sessions specifically with these large canvases in mind, and i'll share the results of those in the next week or so when i pick up a couple of these pieces from the lab.