as promised, i'm posting more photos from the trip out to Nova Scotia at the end of April. … figured there isn't a better way to start the week than with a cold, wet dog …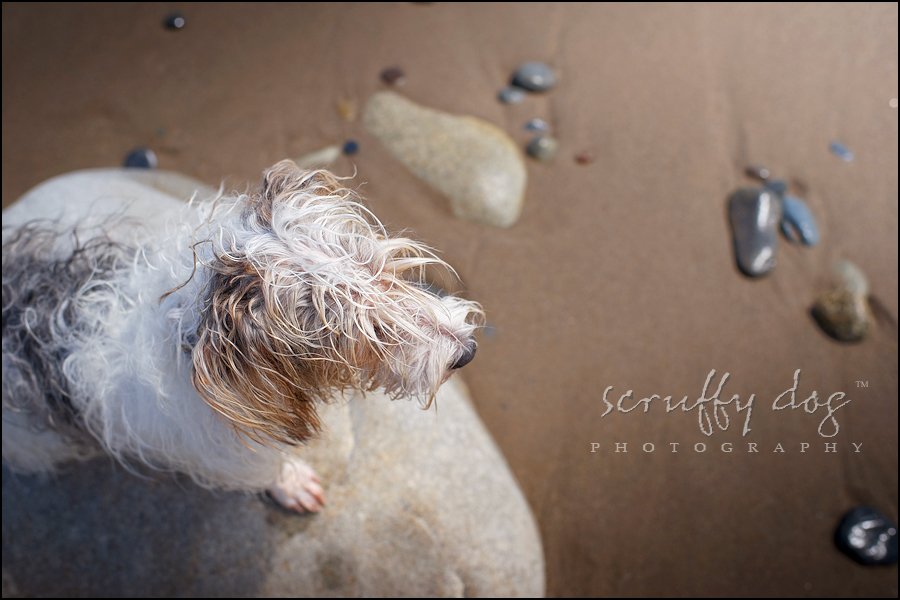 … or my girl's butt, perched on a big rock.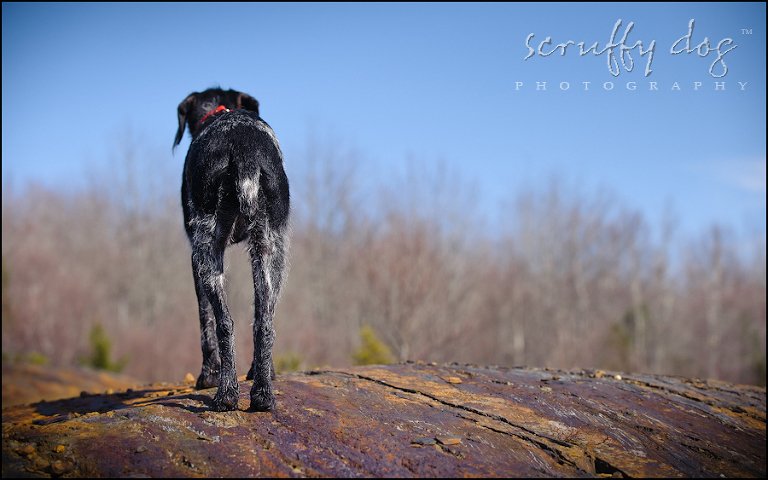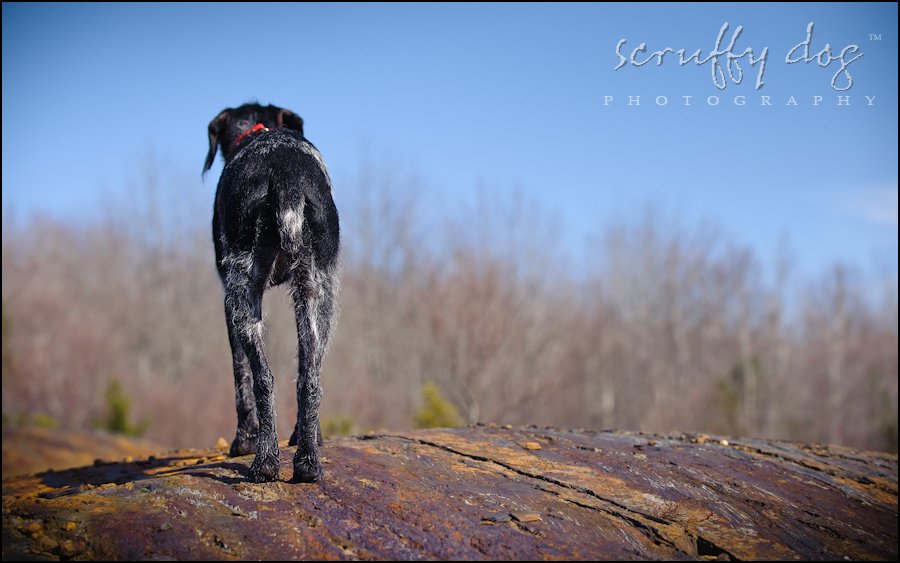 … or how about a little, windblown goober mcscruffy?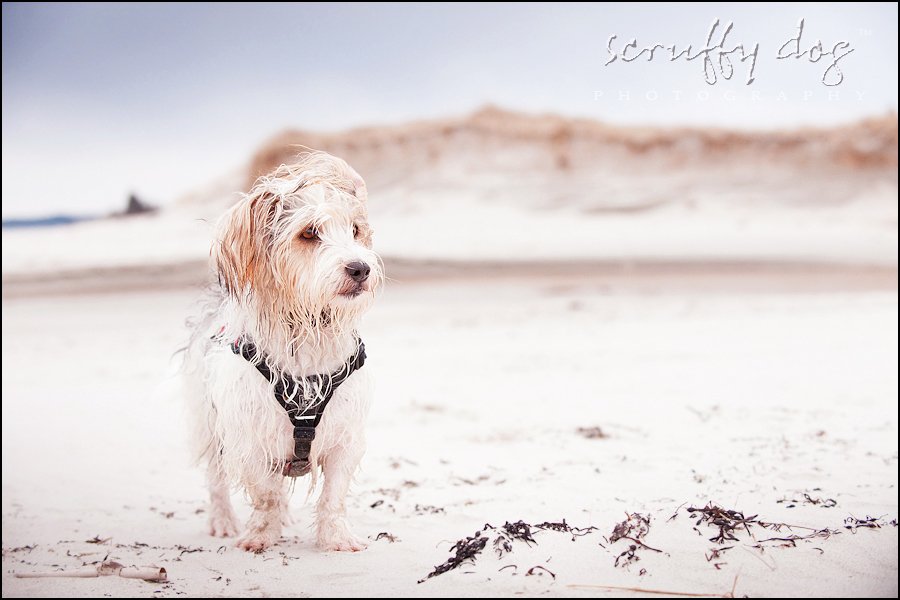 of course, when i look at these images, i'm so glad to have them, but i gotta admit, it was no walk in the park to actually get them.  the above image was taken under almost zero degrees temps, with — as you can see — some pretty strong winds.  fortunately my shutter speed was high enough that it compensated for merrick's shivering as he watched my partner and matea off in the distance.
and in all of these images, i'm looking for a large canvas — 5′ wide — for over our bed.  the big red wall has been empty for the nearly two years we've been in the new house, so it's high time.  this one of my girl is definitely a contender … i love her stance and energy here …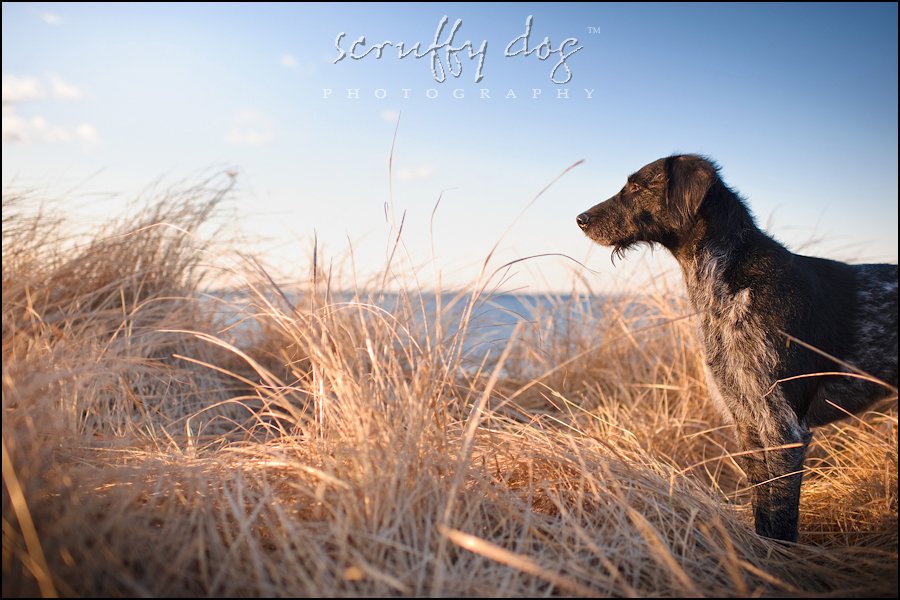 … but i had hoped for more water.  ah, decisions, decisions … it's always easier when i'm helping clients choose their canvas.
either way, i think i need to have this next one hanging up in the studio … although i've long ago run out of wall space.  this shot was taken at the side of a back road that our GPS sent us down … huge rock formations with tons of iron deposits.  a wonderful find.  of course, not every back road the GPS took us down resulted in quite the pay-off.  most led us right into someone's barnyard or eventually narrowed into some rutted, muddy lumber trail better suited for mountain bikes than the poor Matrix.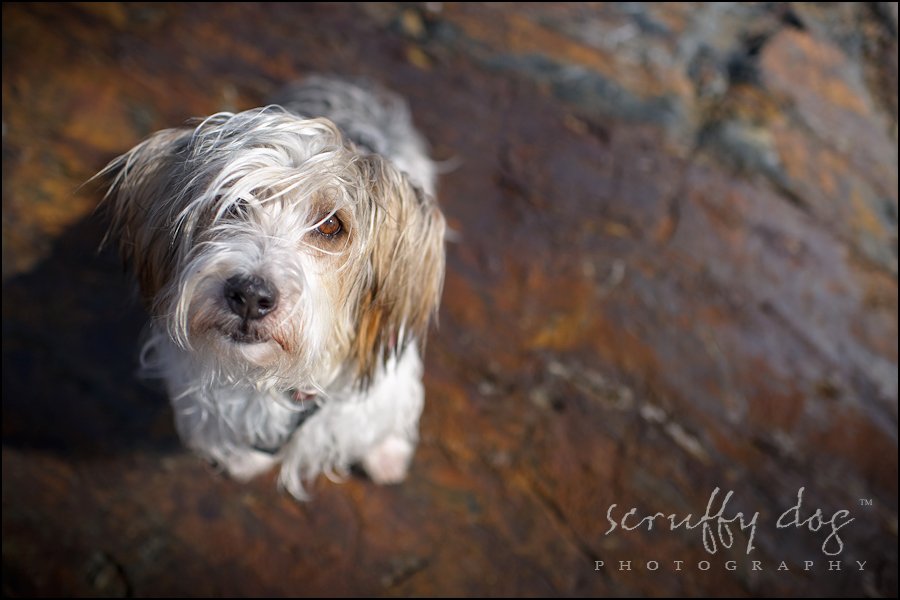 but eventually we found our way to the beaches … often having to ask the locals since not all of the beaches are very well marked, or marked at all.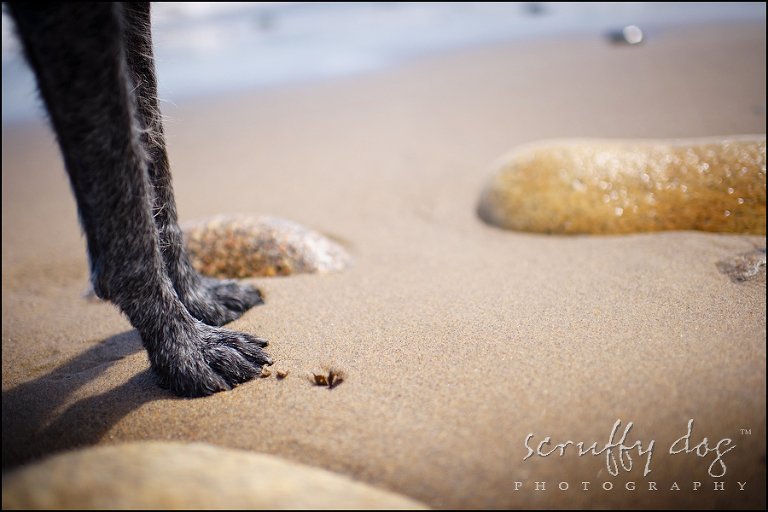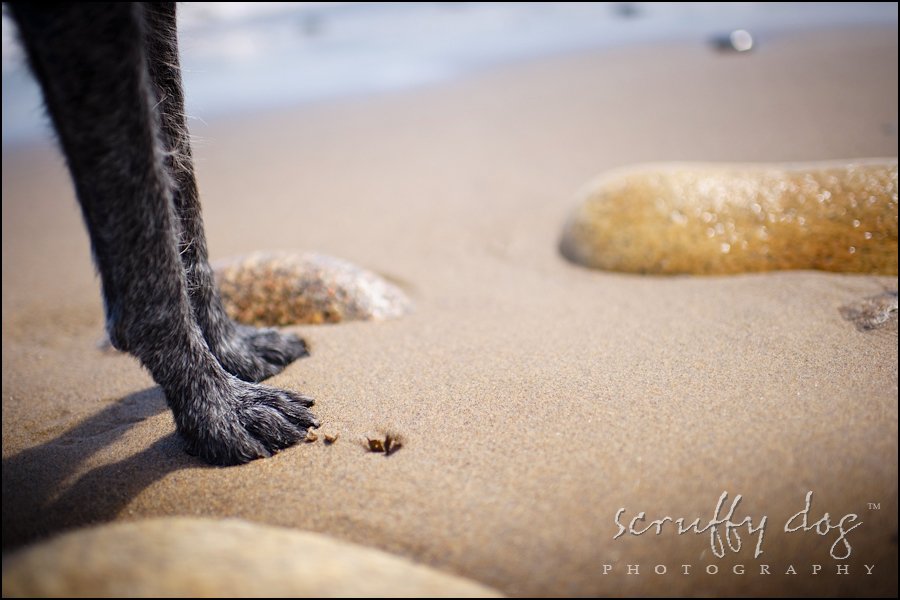 i should mention that the goober is real poser … a much different dog than the fearful, abused puppymill boy from a year ago who was terrified of the cameras.  of course, i have to work on his 'stand' … anytime i ask him to 'stay', he automatically sits, which is great for obedience and taking him places around town.  but for photoshoots, i often prefer a 'stand' as a more natural looking stance.
his sister, on the other hand, has got the 'stand' down pat … she's a pro.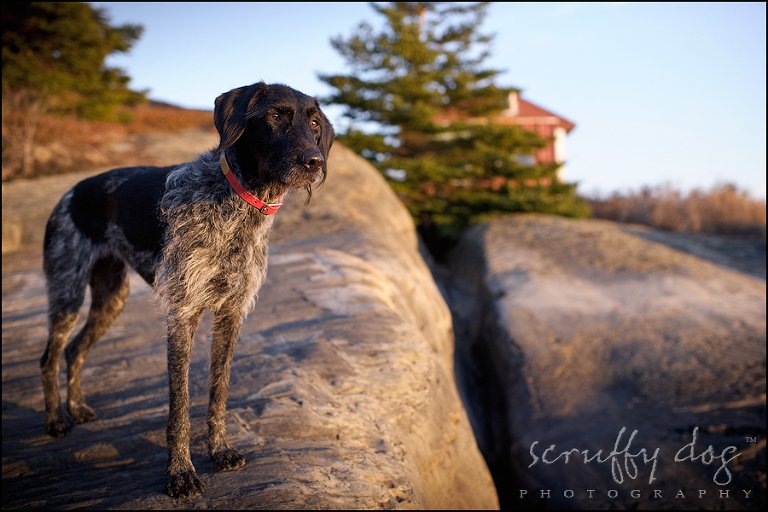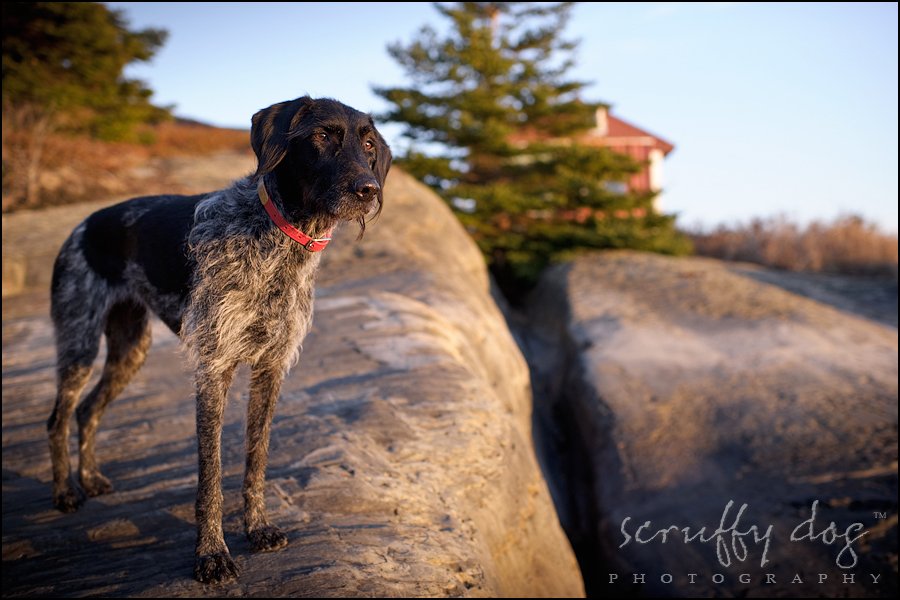 of course, i can get the little dude to stand if i take out his ball, but it's got to be just the right level of energy … too much and he's barking his fool head off at me, not enough and he'll just sit there …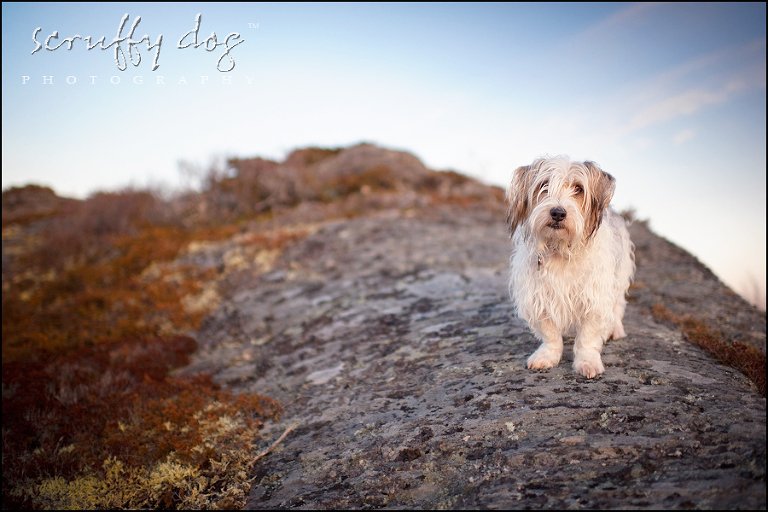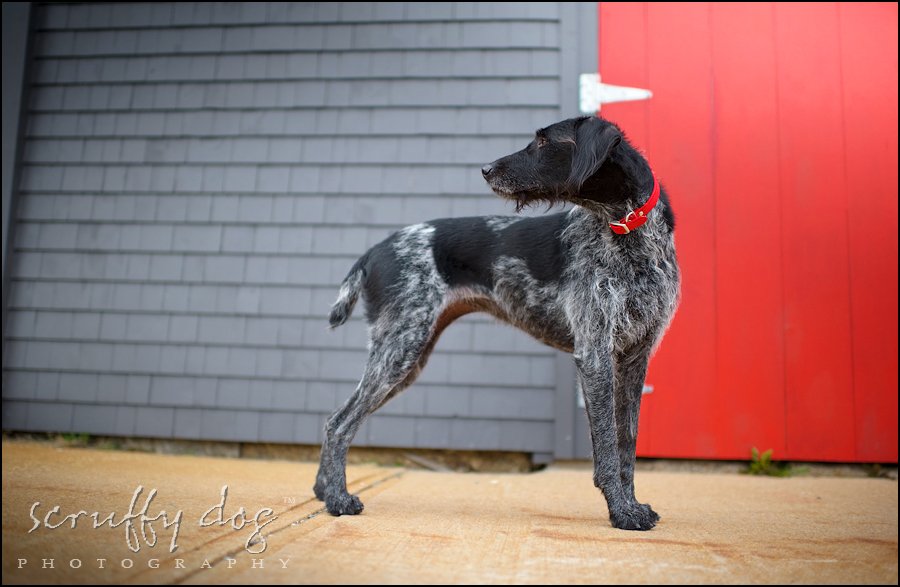 of course, merrick would rather be in any kind of water than posing …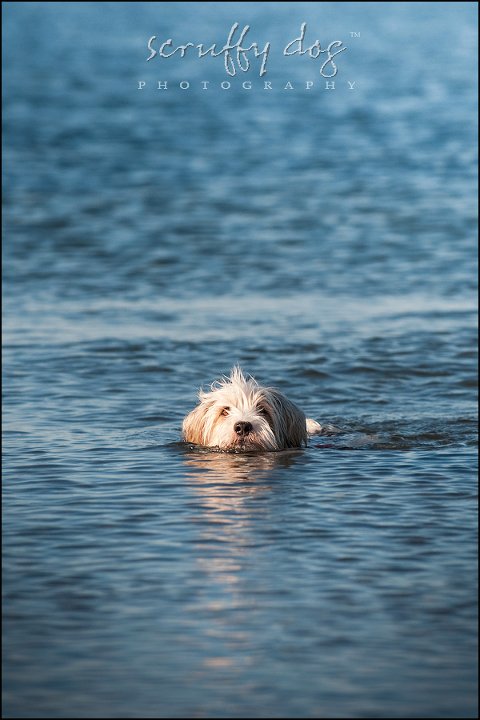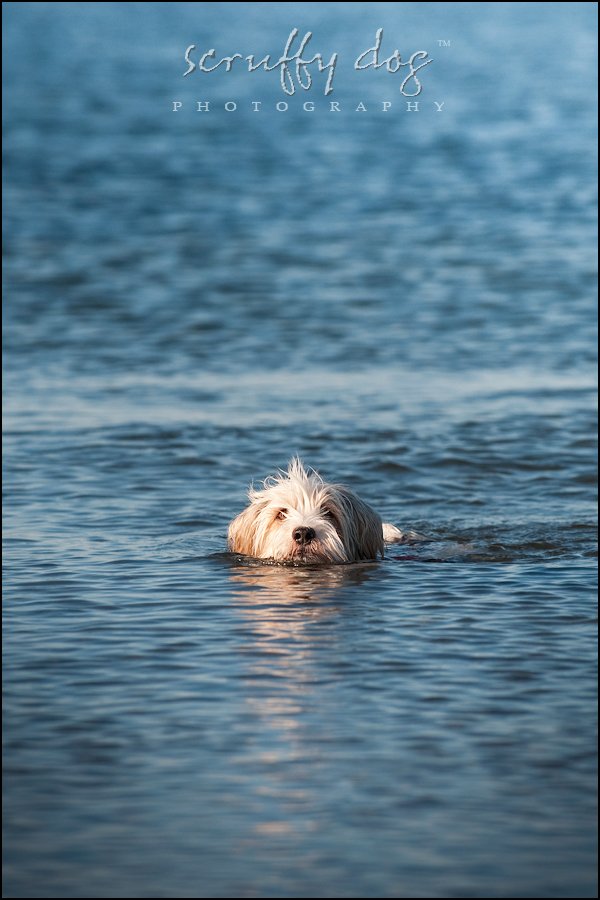 and matea would much rather be hunting.  no doubt, the birds were already starting to nest in the grasses, and this is the reason that some of these beaches are "leash" beaches.  it's only because of the years of training i've put into this girl, that i'm able to set the boundaries for her when out in an environment like this and am able to 100% keep her out of the grasses and keep the wildlife safe.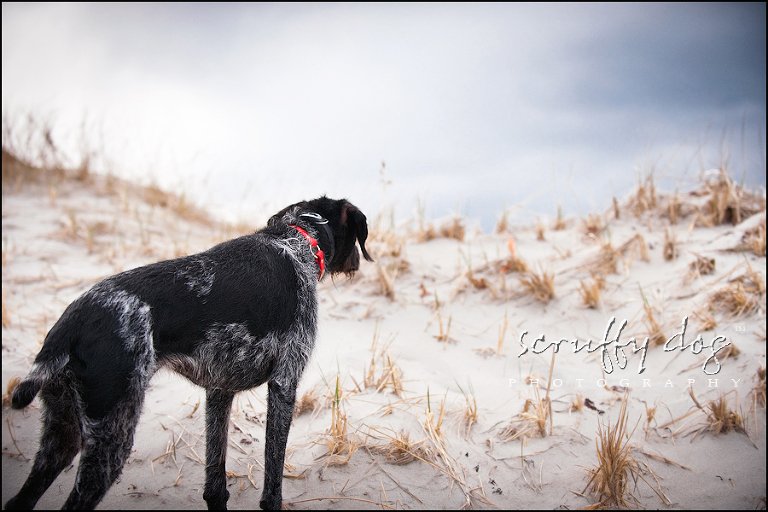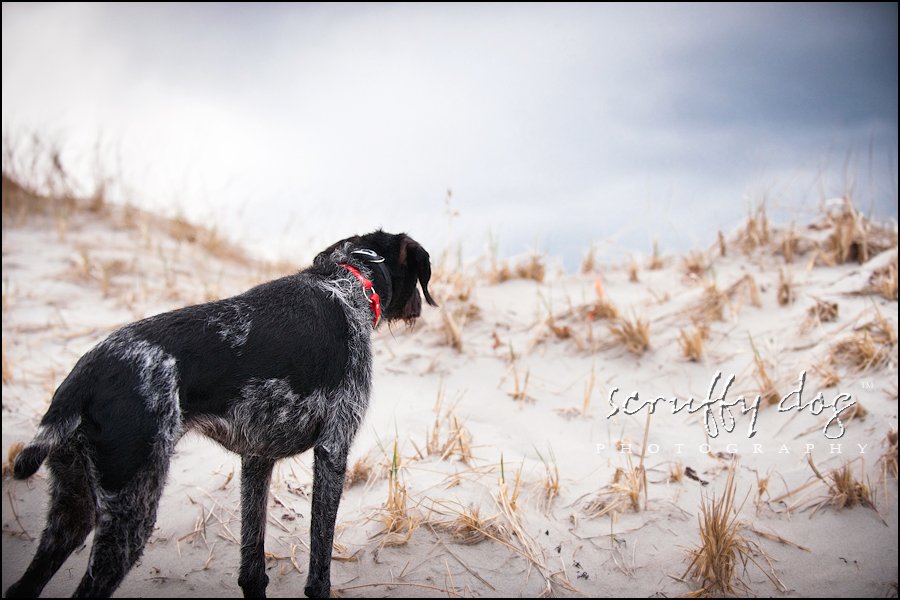 and, as always, with any scruffy dog photoshoot, even those involving my scruffies, there is much running …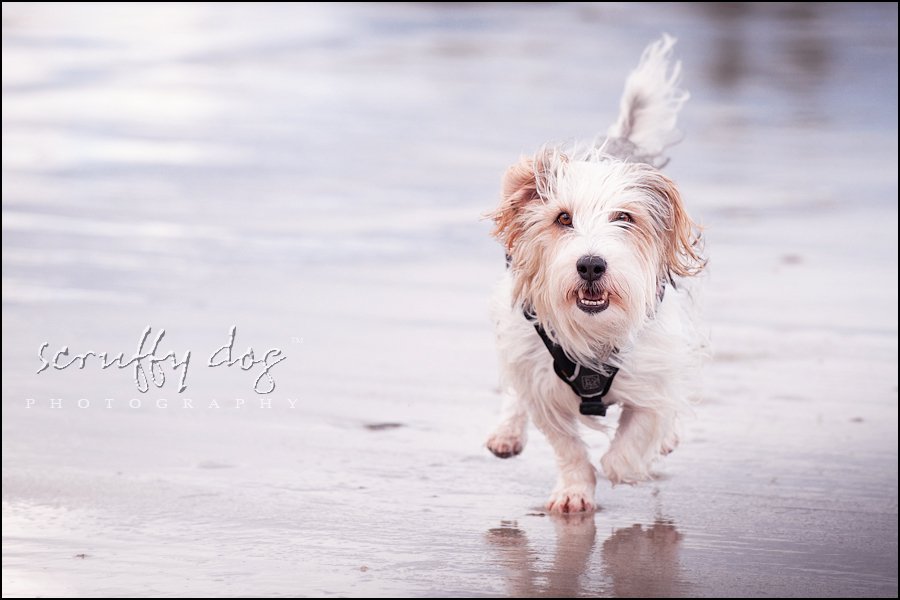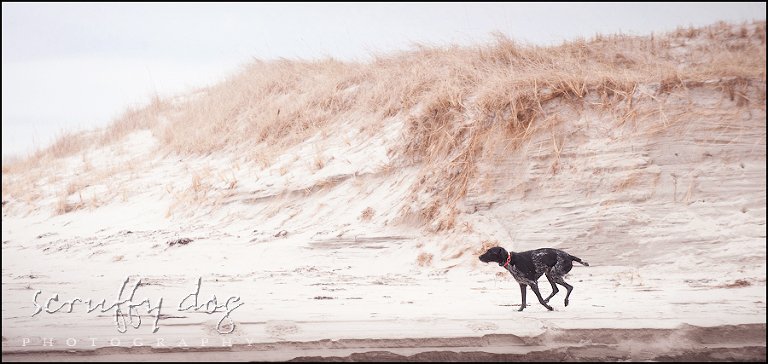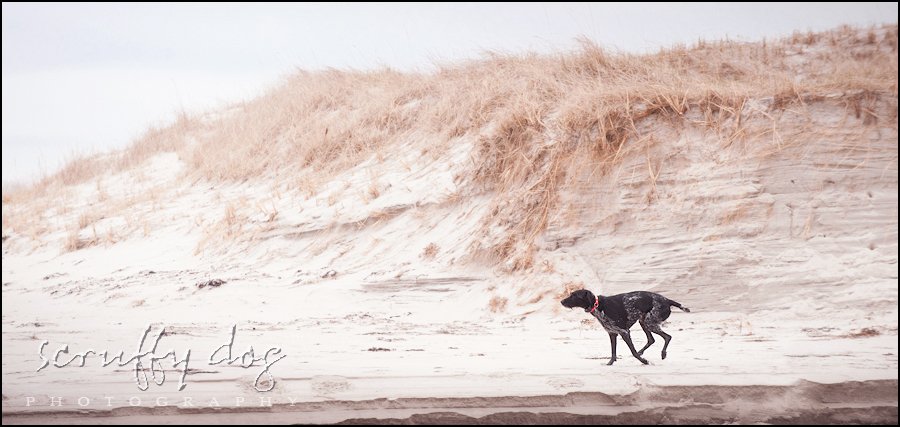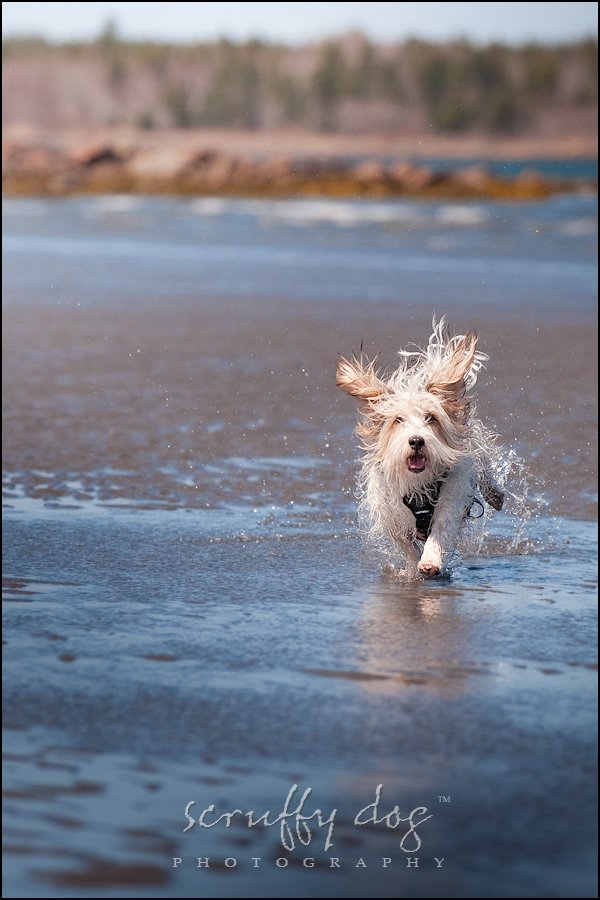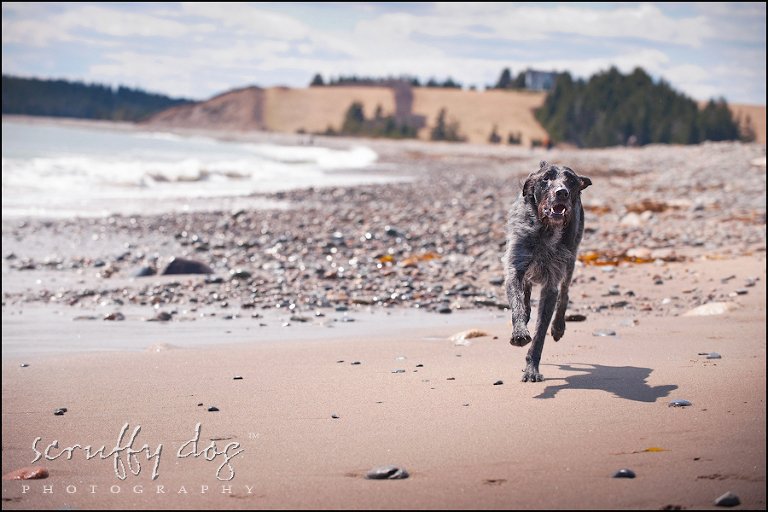 but for every minute he spent getting wet, merrick spent double that shivering …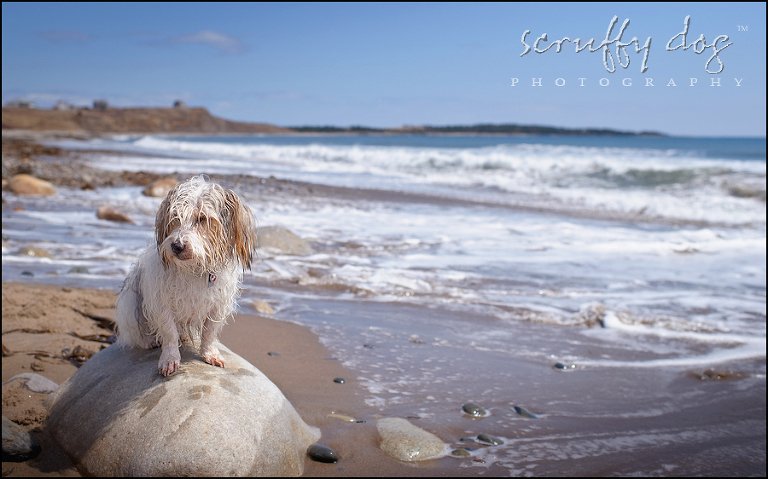 matea is much wiser … she's a shore hunter, and in the colder weather like we experienced, she pretty much stayed out of the water and is more than happy to sniff around in the sand.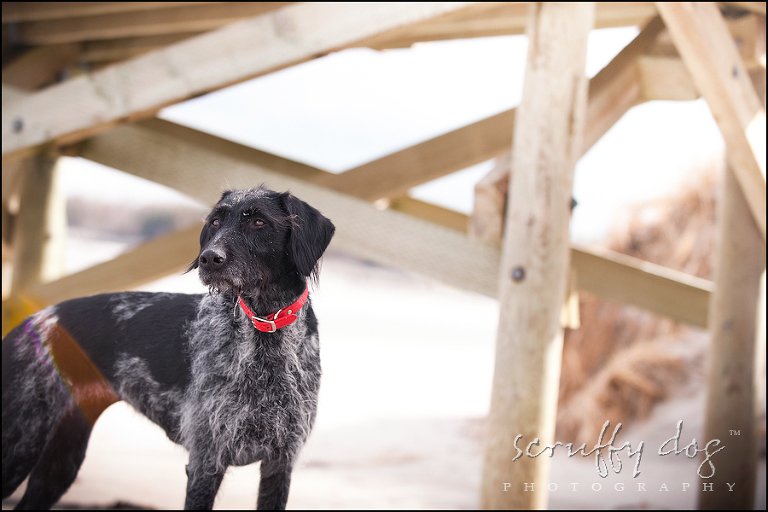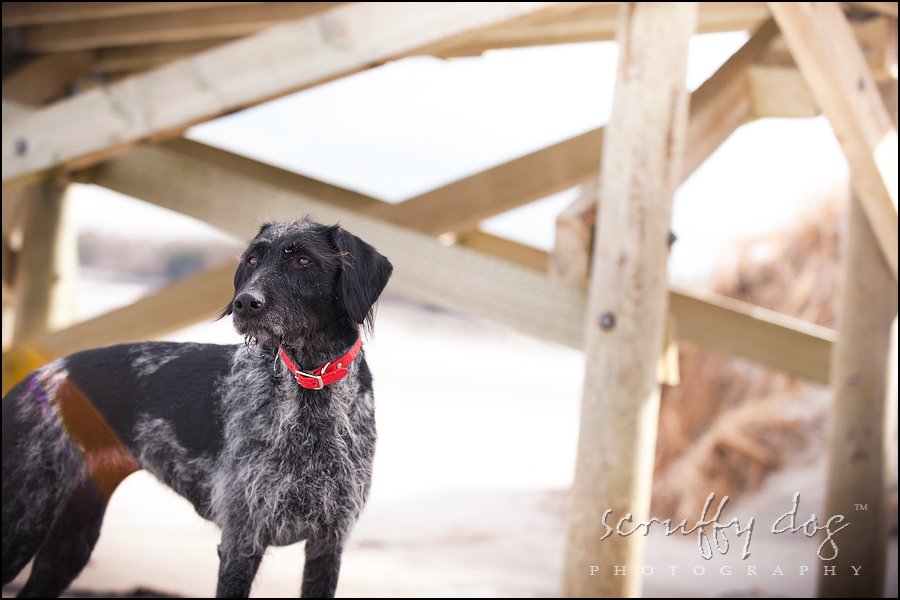 but the mcscruffy … even posing, you can tell by the angle of his ears that all he's thinking about is the water behind him …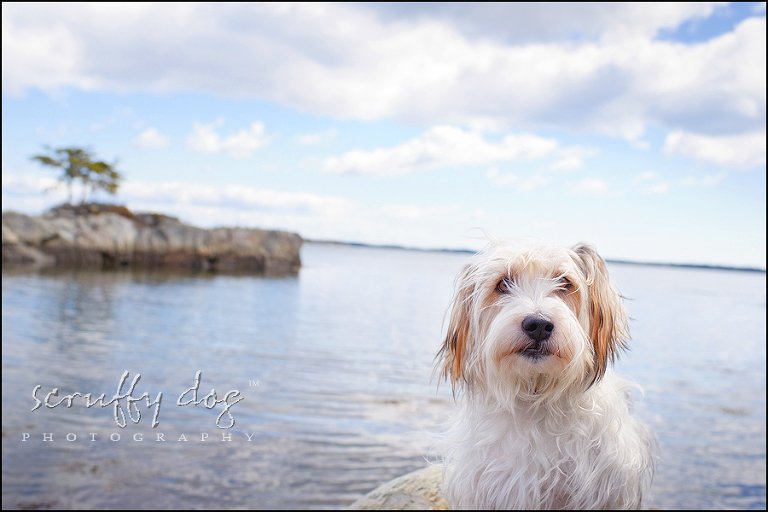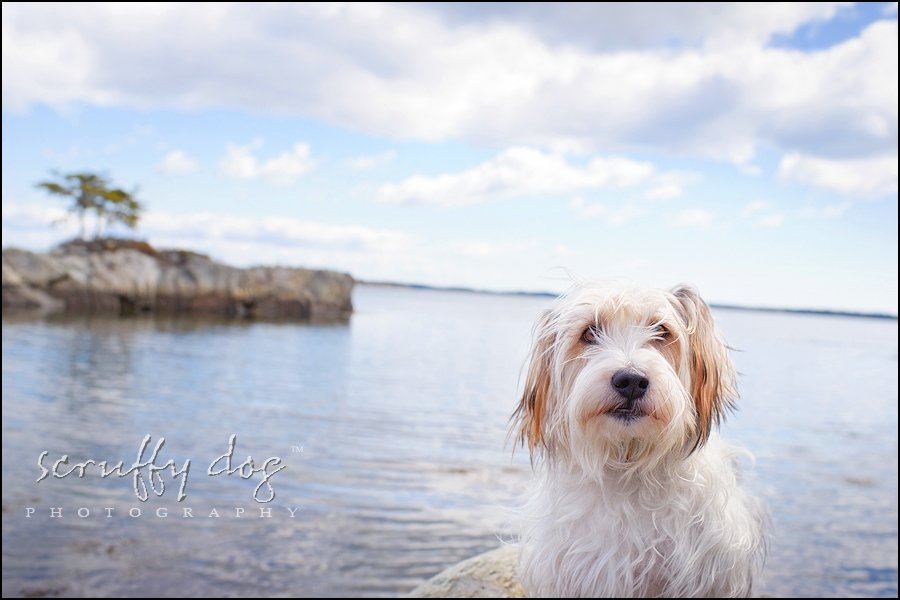 i still have more east coast images to share with you after this entry.  it's been hard to narrow it down …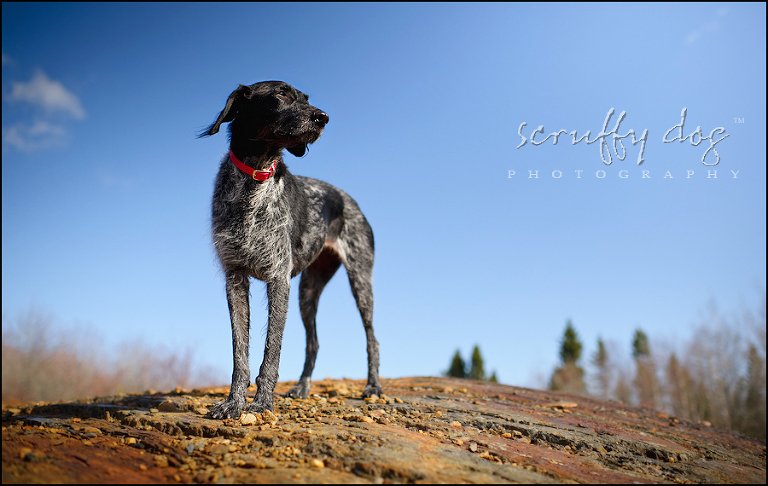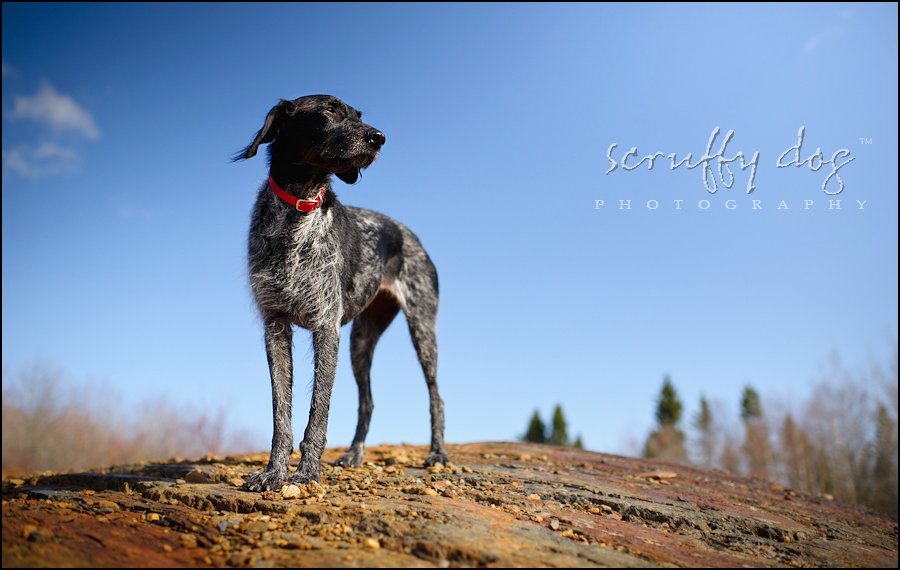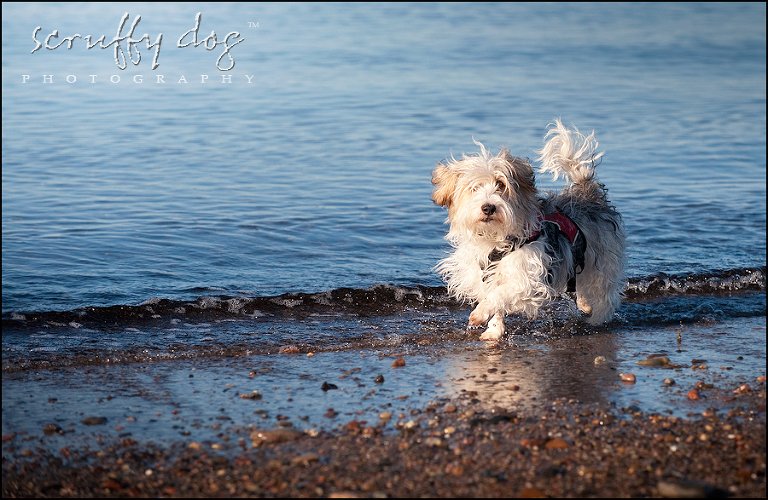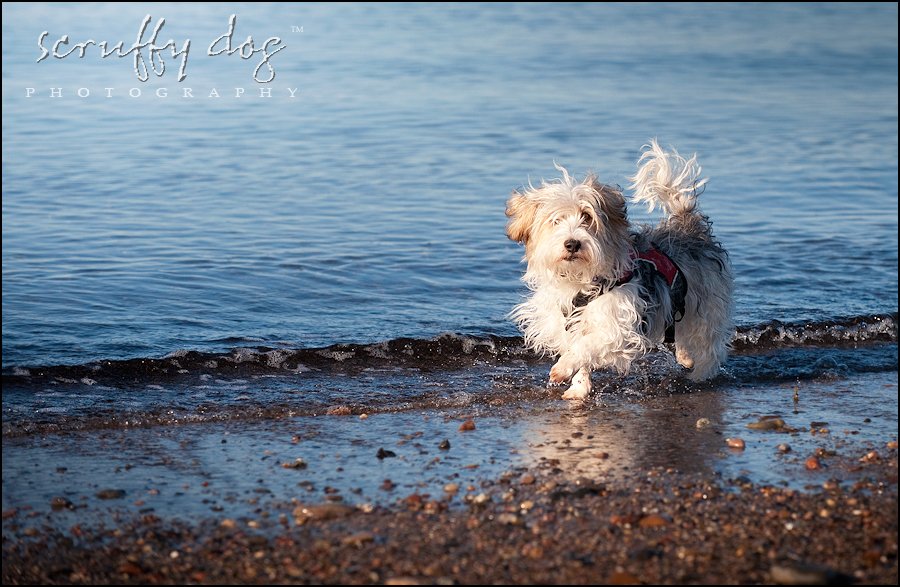 oh, and i should note that, yes, i know merrick's nails are long.  as a grossly neglected puppymill stud dog they were much longer than this when we rescued him a year ago.  they are trimmed weekly in an attempt to force the quicks back.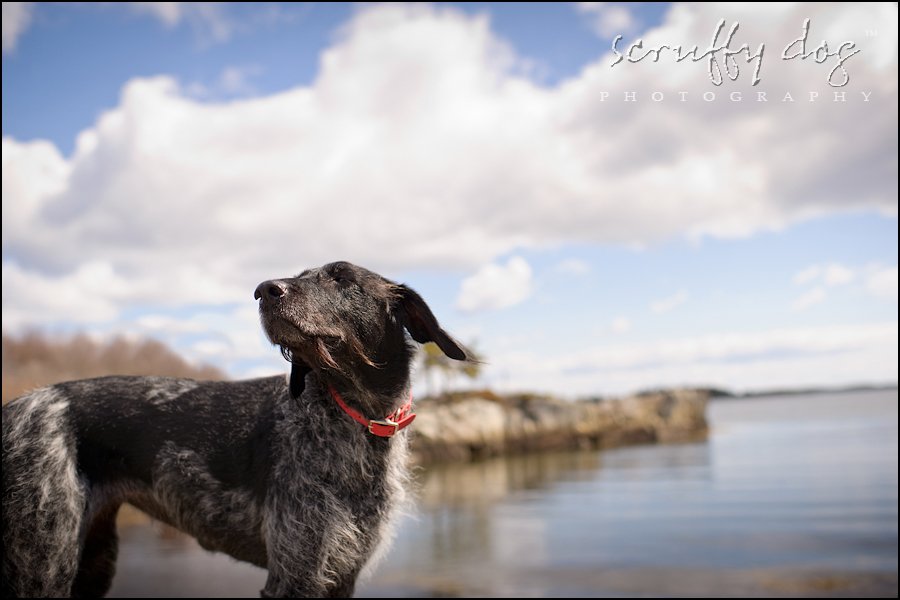 have a great monday, everyone!