meet Sheena …
these are just a few of the images from our wild, wacky wintry shoot.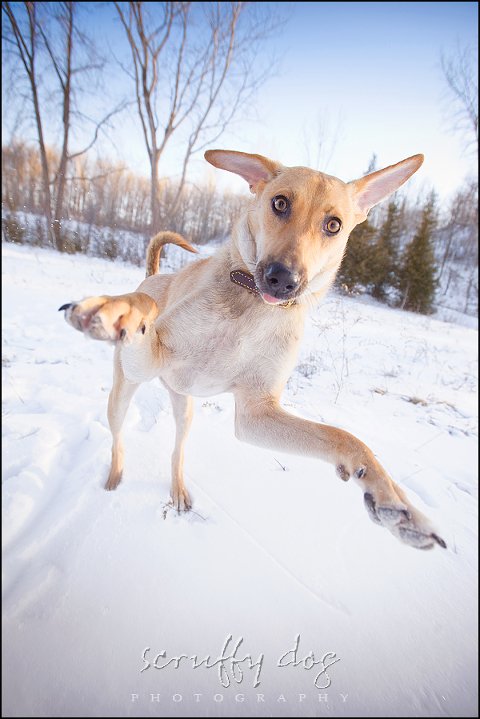 this young, energetic, stunning little hound mix hails from war-torn Afghanistan, and has certainly made the switch from sand to snow with the same glee and exuberance with which she seems to tackle everything in life.
for being still under a year old, Sheena — the-crazy-hound-formerly-known-as-Peanut — has been a few places.  rescued by American soldiers at 4-6 weeks of age, she was harbored at Tigger House in Kabul, operated by The Afghan Stray Animal League and Afghanistan's only animal shelter.  from there, this little monkey was shuttled to Pakistan, then New York, and Buffalo, and finally Ontario, where she lives with mom Laurie and her new pack of two other rescue dogs and seven cats north of Toronto.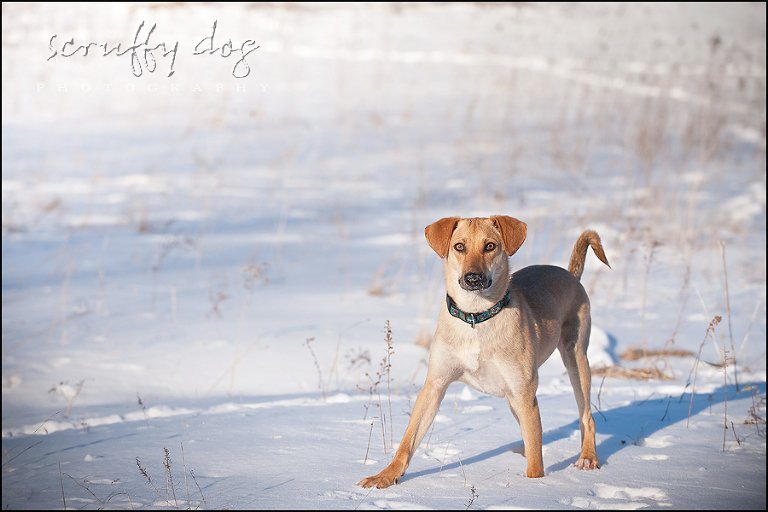 this girl is definitely a hunter.  she's got sight-hound genes … watching the spring-time geese coming in and one of the rare moments she stood still …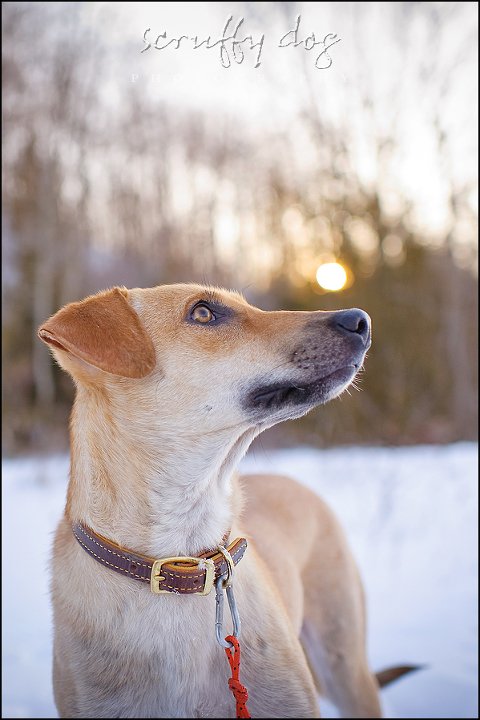 … she's got a nose that won't quit …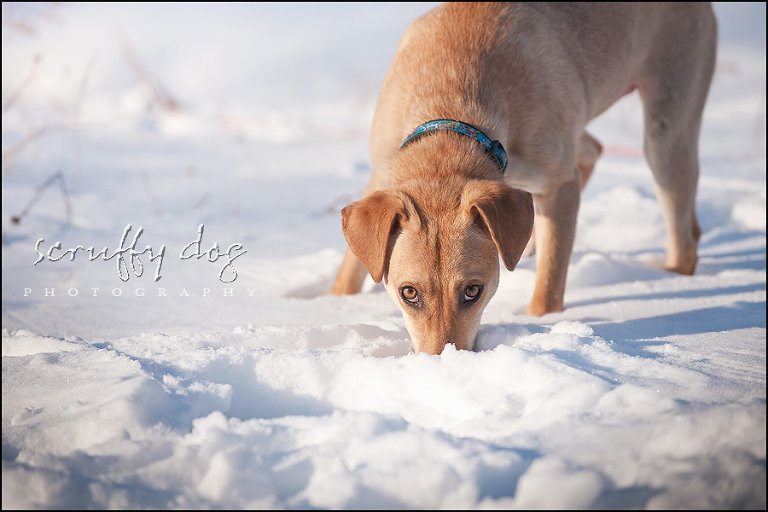 … and she's definitely got the speed to catch a rabbit or two.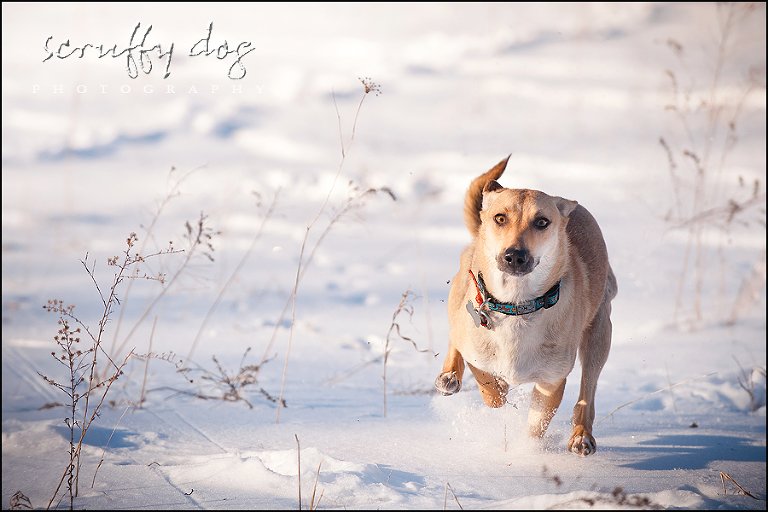 mom Laurie definitely has her work cut out for her with this girl.   "puppy manners" and obedience classes have helped start this girl, but Laurie intends to watch Sheena truly blossom in agility, fly ball, and even tracking.  having harnessed a similar energy in my own girl Matea — 200% hunting drive, rescued wirehaired pointer — i spent a long time after our shoot talking with Laurie about working with Sheena's drives and ways to eventually successfully have this girl 'hunting' and running for Laurie instead of willy nilly on her own, and to be reliable off-leash.  of course, having had to create a harmonious household of terriers, a supreme hunting dog and cats myself, i also gave Laurie some extra tips on safely integrating this 'sharp' girl with the resident cats.  but Laurie is already well on her way in choreographing her own harmonious pack dynamics with her crew.
not unlike a number of my clients who can't be trusted off leash, Sheena was kept on one of the scruffy dog long lines.  you'll see its appearance in a couple of the images here where i haven't had the time to remove it in post.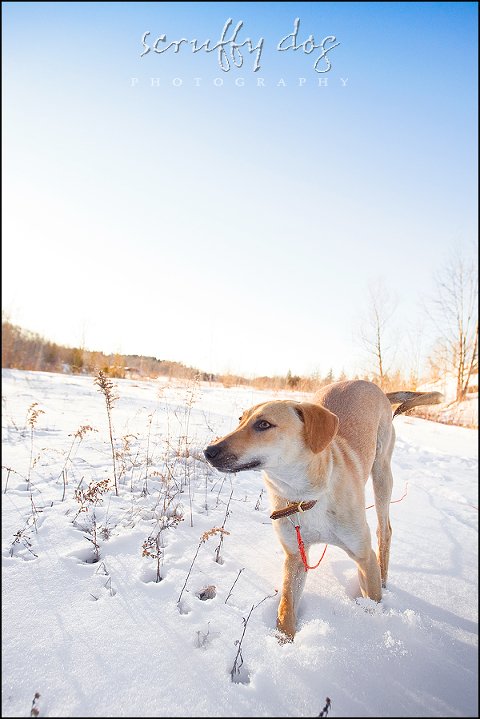 Sheena's shoot actually originated out of the need for images for an article written for Cottage Dog magazine about the rescue of these Afghan dogs.  when Laurie needed images of Sheena to submit for the article, she came to scruffy dog, making the drive down from Newmarket to shoot here.  i do work hard at finding some of the best light and landscapes. and of course, the most fun for the dogs.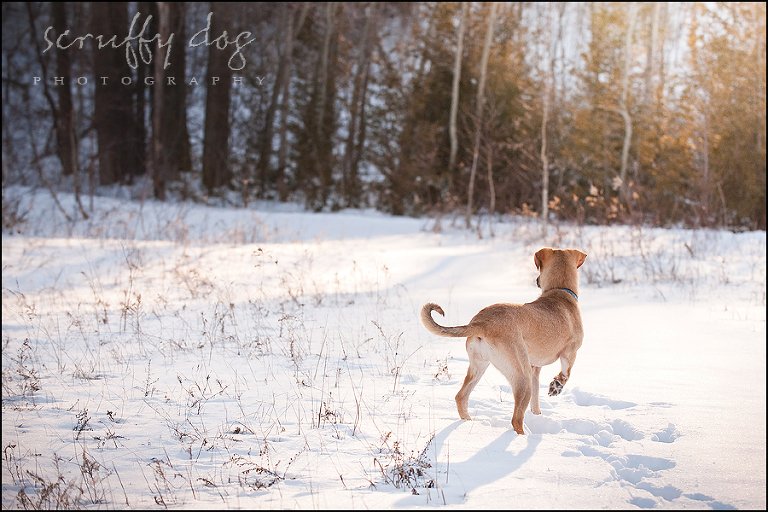 part of Sheena's 'education' is supervised playdates with other dogs.  as Laurie writes: "She began her life in harshness and has the scars to prove it.  She still holds fear for strange dogs and defends herself by taking the offense.  Once she knows a dog means no harm, she pulls in her teeth and plays like a mighty-mite."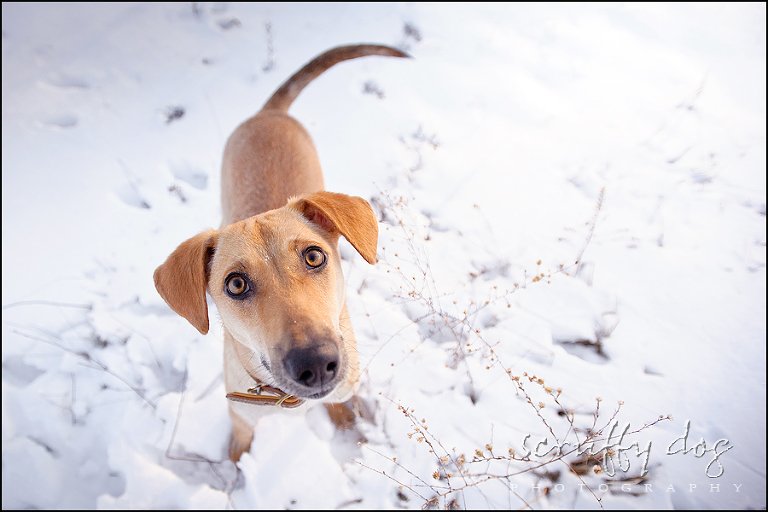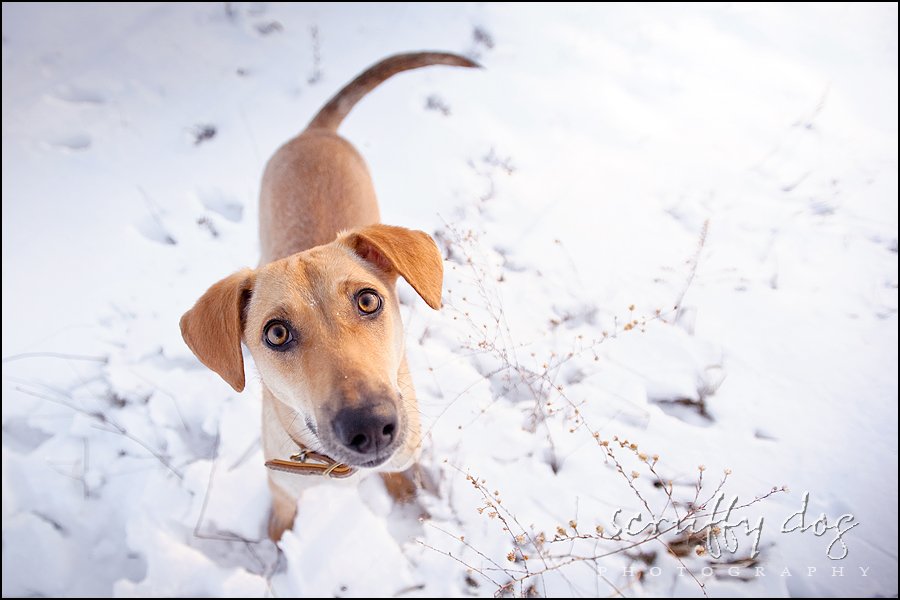 so much like my own crazy girl … although by the age of one my girl Matea was generally far too serious and focused on hunting to have time for play.
although Sheena goes down as being the highest-energy pup i've worked with in all my years of shooting, and certainly a challenge given that Laurie has had her only a couple of months and her training is still in the early stages, not to mention the cold and the wind that bore down on us, i certainly enjoyed the challenge of this girl.  constantly moving, running, spinning,  and sometimes leaping right at the camera as though it were a toy, settings and values on the cameras were having to be changed on the fly at every turn to compensate for the light, for the shooting situation, and for whatever Sheena was doing — being a nut …
running flat-out …
or finally standing still for the blink of an eye …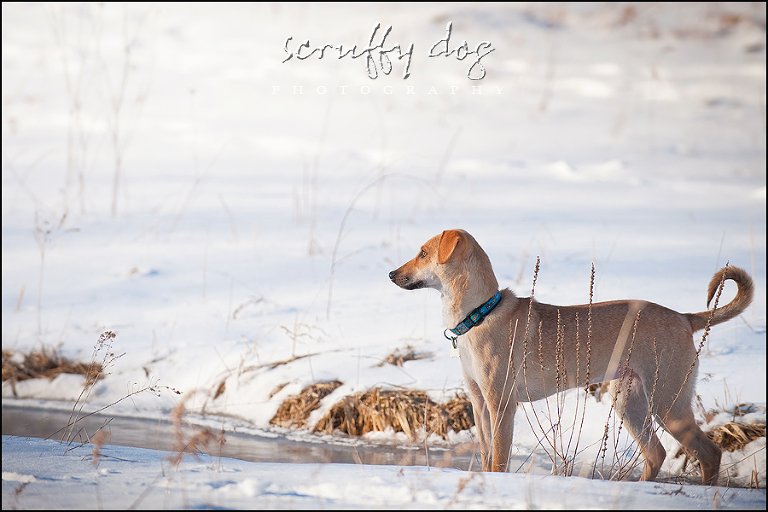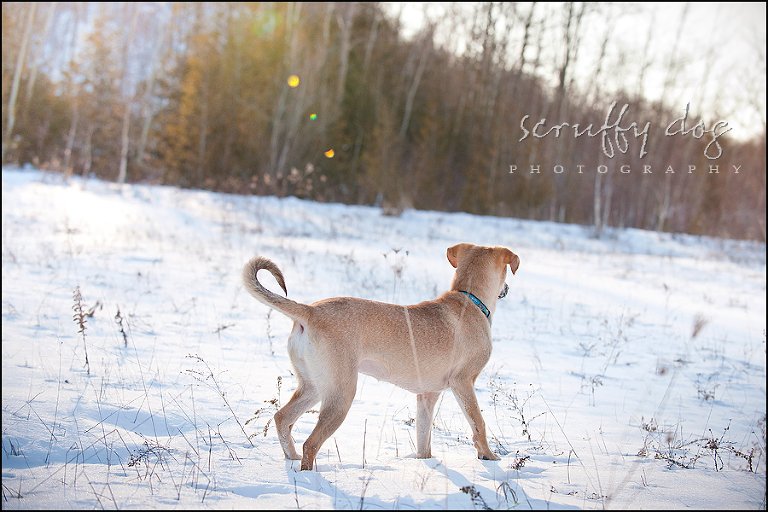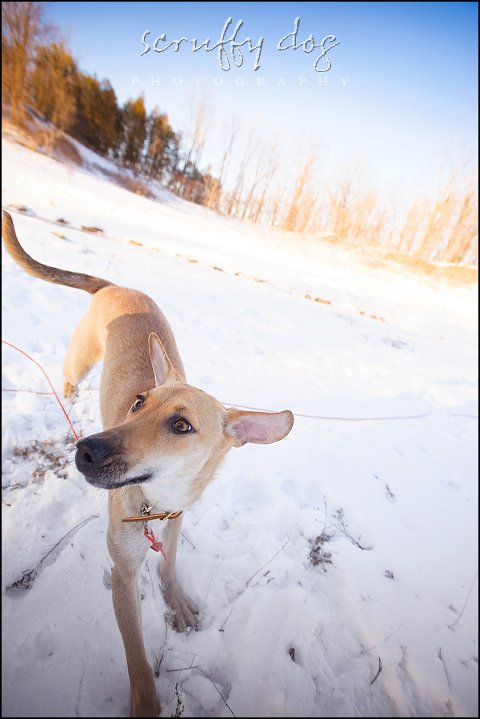 and some more words from Laurie: "Sheena lights my heart and my life.  I will be forever grateful to her rescuers.  There is no better feeling than knowing one has made a difference and I encourage all those who say they love animals to reach out and adopt the forgotten ones, whether at home or abroad.  Not only will you rescue an animal, but also a piece of your soul."
as someone who also has always adopted and rescued, i can attest 100% to the power of these words.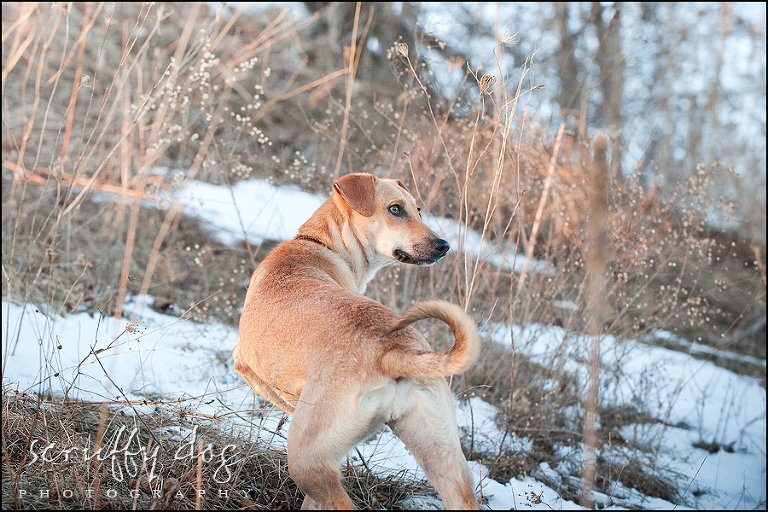 thank you, Laurie, for all that you do for your pack.  and thank you for introducing me to your beautiful girl.