so, yeah … we all thought — perhaps a little naively or optimistically — that spring was here.  we could see the lawn … little glimpses of green and the promise of a new, and much-needed season.  we'd started to address the landmines in the back yard and fantasized about walks every single morning, undaunted by icy sidewalks and snowdrifts.  hell, i swear i even spotted happy little buds on the branches of some of the shrubs at the very back of the yard yesterday while staring out the back window during a business call.   again, though, it could have been my eyes — colluding with my overly-optimistic brain — playing very nasty tricks on me.
and then last night happened.  they said it would snow, but …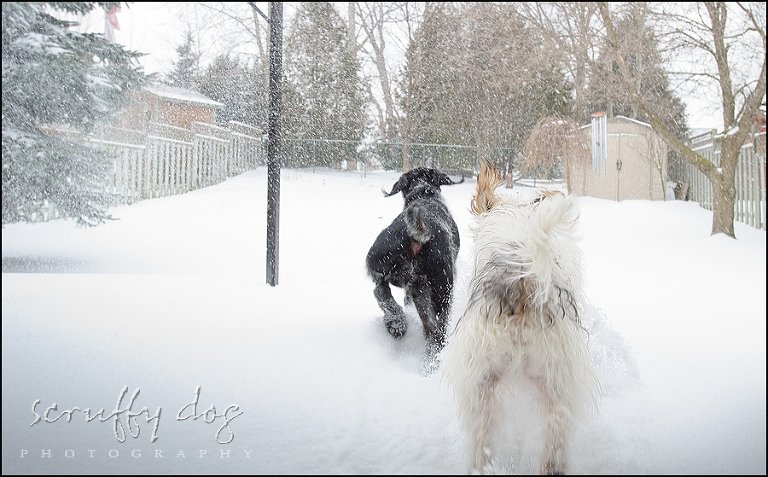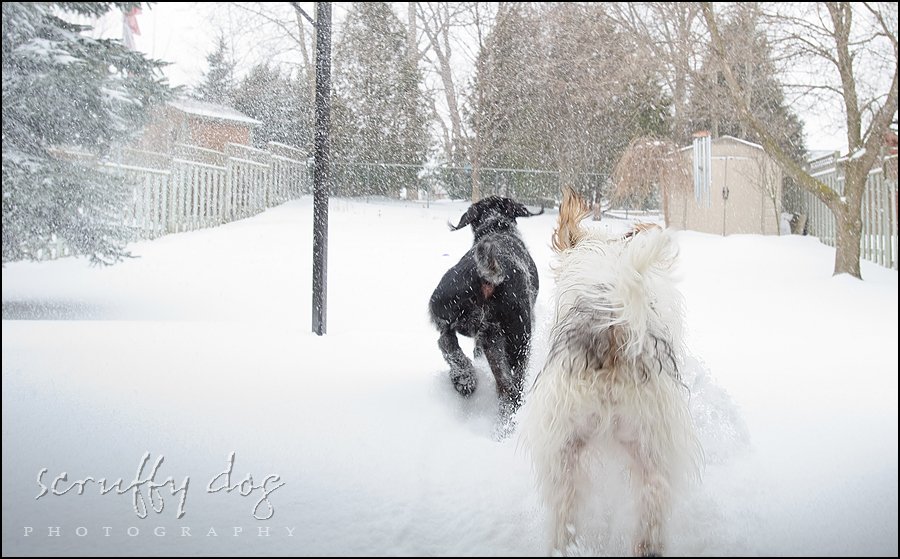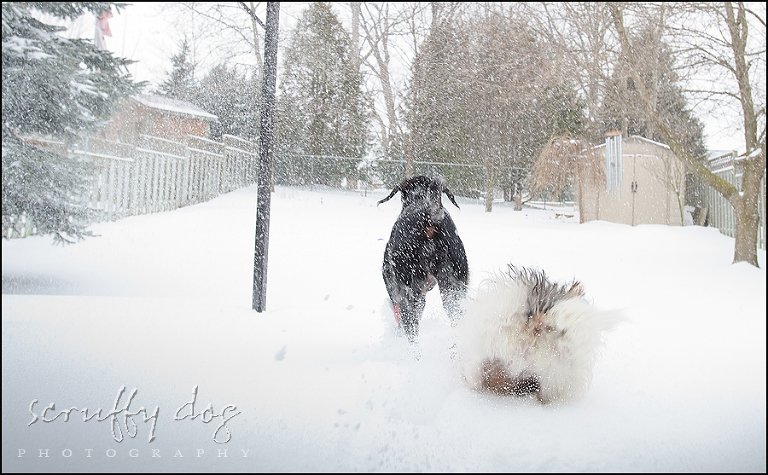 needless to say, the dogs were probably more surprised, as they were too busy napping to catch the weather report on the evening news.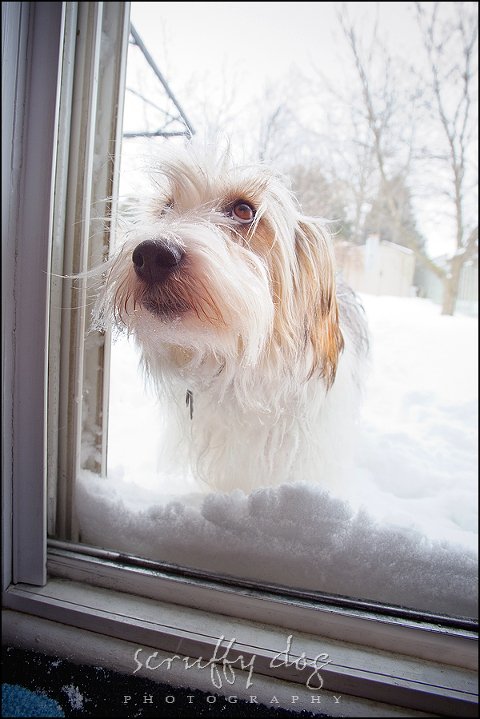 merrick was not fond of the sudden reversal of seasons.  in fact, he hurried his pooping, but returned to the door without peeing.  poor bugger had to be sent off a second time …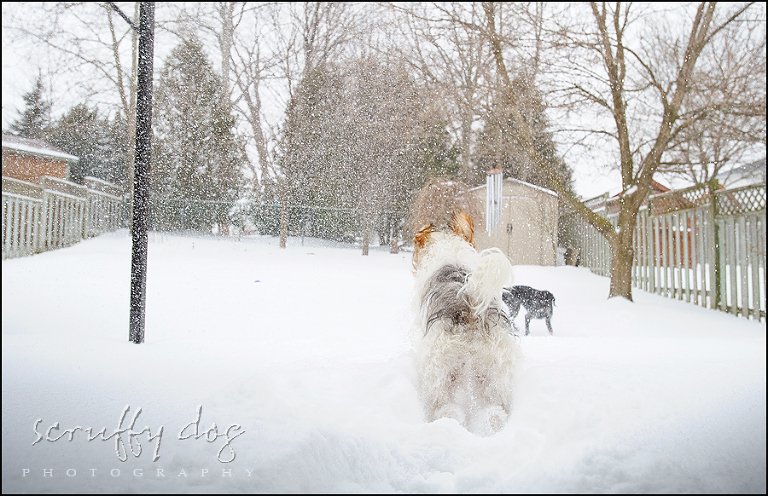 i'd hazard to say we have over a foot on the back deck which was dry as a bone yesterday …
of course, i should have known already a week ago that this was going to happen … after all, that's when i'd booked my appointment for today with Toyota to have my winter tires switched for my summers.  bad dog.
so, if anyone is to blame for this renewal of the winter season, it's me.  sorry folks.  perhaps, to counteract this, i should drag out the lawn mower and start it up?  or wait, maybe that would only make things worse?  no, i think i should go buy a snowblower … this mess'll melt before i even get that beast gassed up!