wouldn't every Monday be so much better if they could all start with puppies!?  well, i certainly can't help you out with every Monday, but this Monday i can certainly help you out with a smile or two.
you met Lolli first in her sneak peek, but i thought i'd share a few more images from the Winter segment of her Winter/Summer session …
i started off the session with a little fetching with one of the Cuz balls that i brought along.
this little girl is going to turn into a consummate fetcher … and even at 12 weeks of age, she's got a good recall.
we had a fun time out in the fresh snow, just a couple blocks up from scruffy dog studio …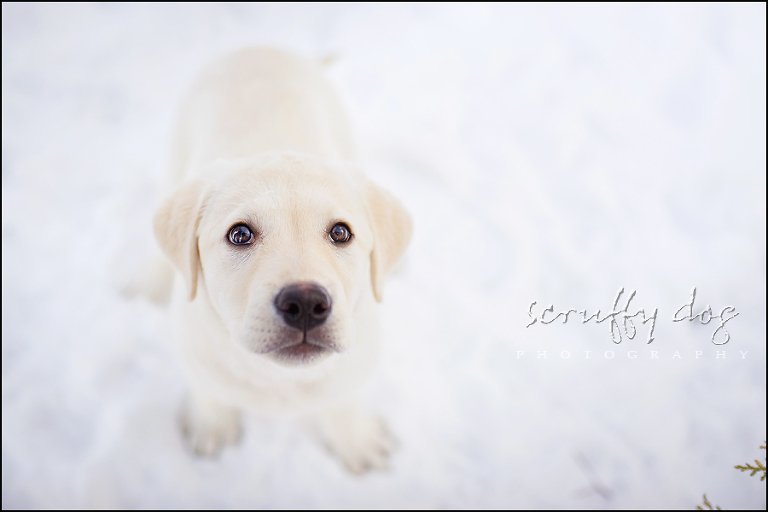 i can't wait to see this girl in a few months, running through the grasses and fields …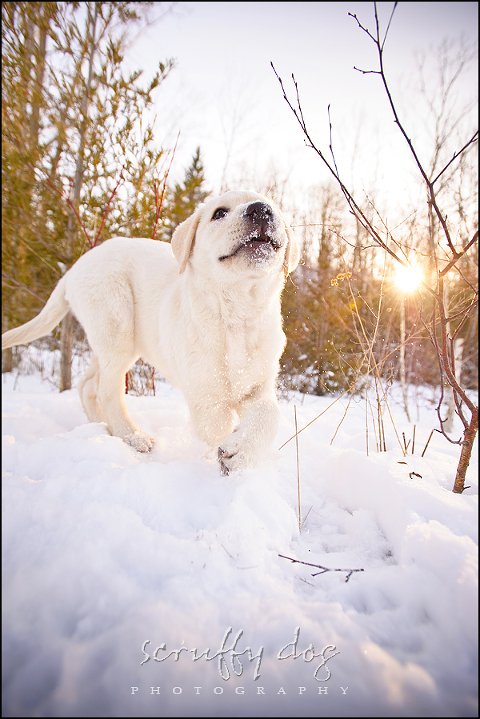 of course, being a puppy, Lolli loves to chew …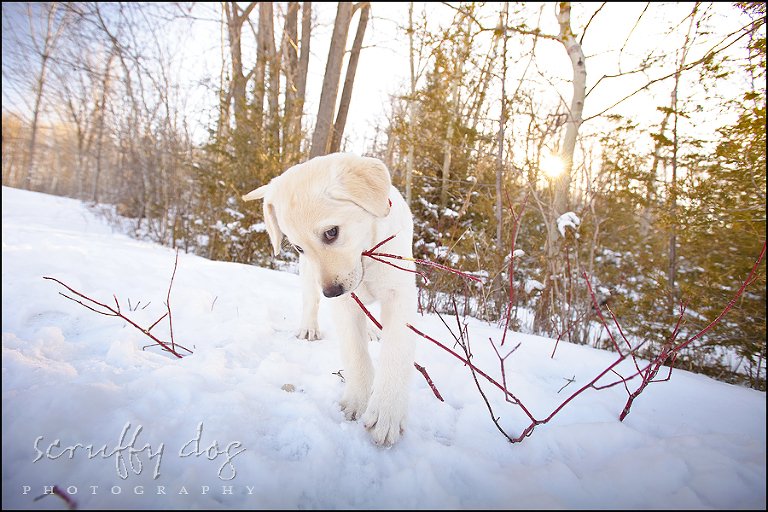 she tries to be all innocent … like: "oh, i won't destroy this lovely little shrub" …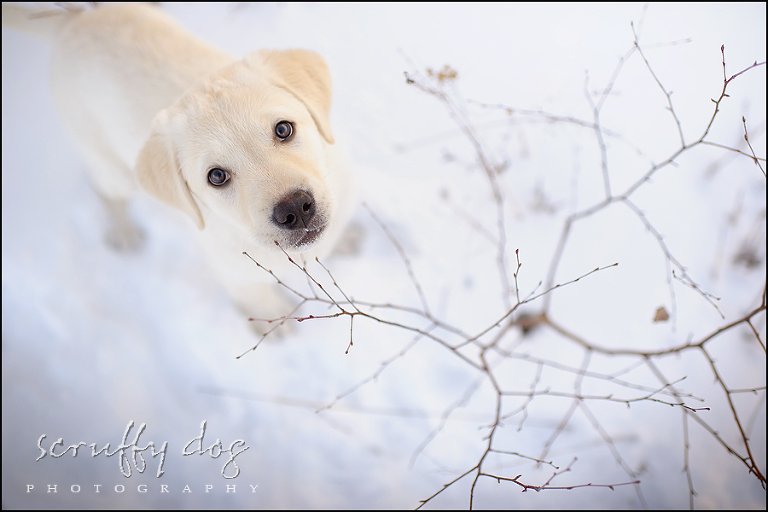 … but that never lasts long.  rawr!!  Lolli the destroyer!
Lolli is Maria's first dog, and they've already got her in training.  i think she's going to grow up to be a wonderful girl.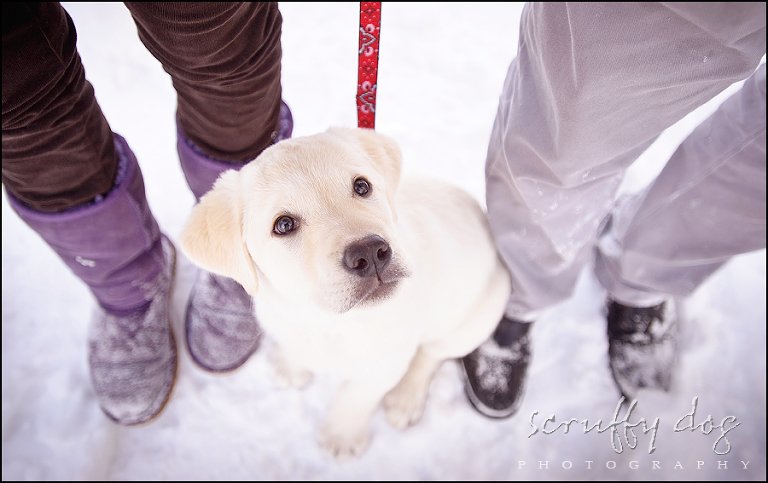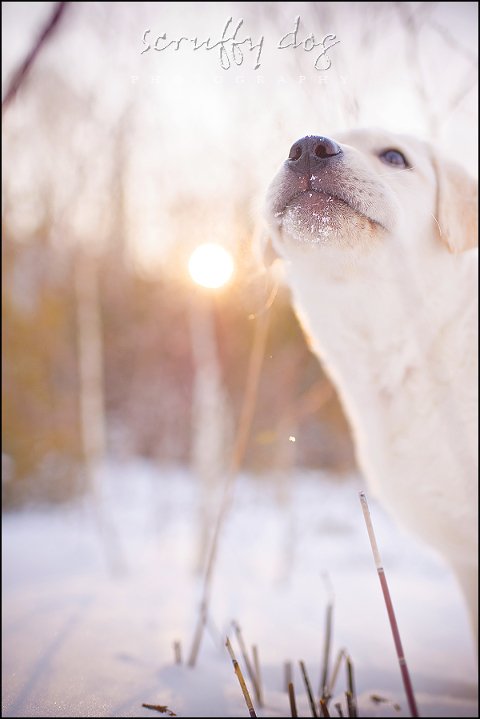 it will be fun to watch her grow up through her photo sessions …
thanks for a fun afternoon, guys.  i hope you enjoy your preliminary gallery, Maria.  looking forward to seeing you guys again in the summer!