after a full day of cataloging and packaging, as promised (via the scruffy dog facebook page), here are some quick shots of just a two of the several large client canvases that arrived to the studio this week …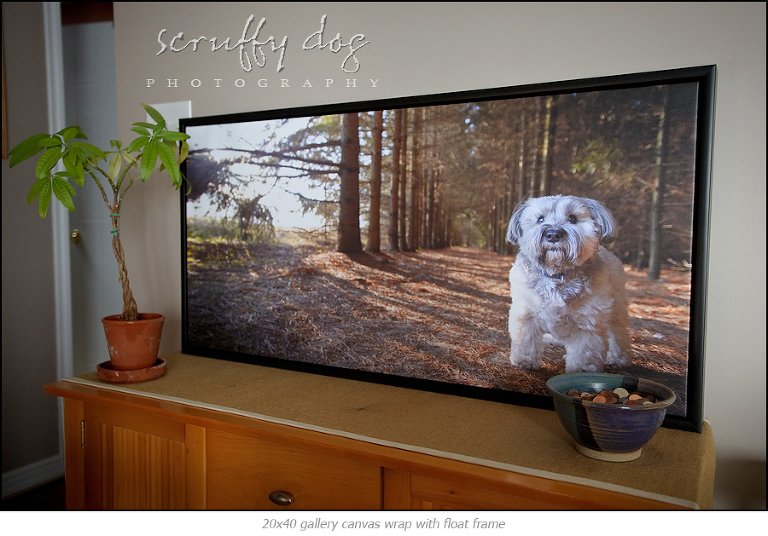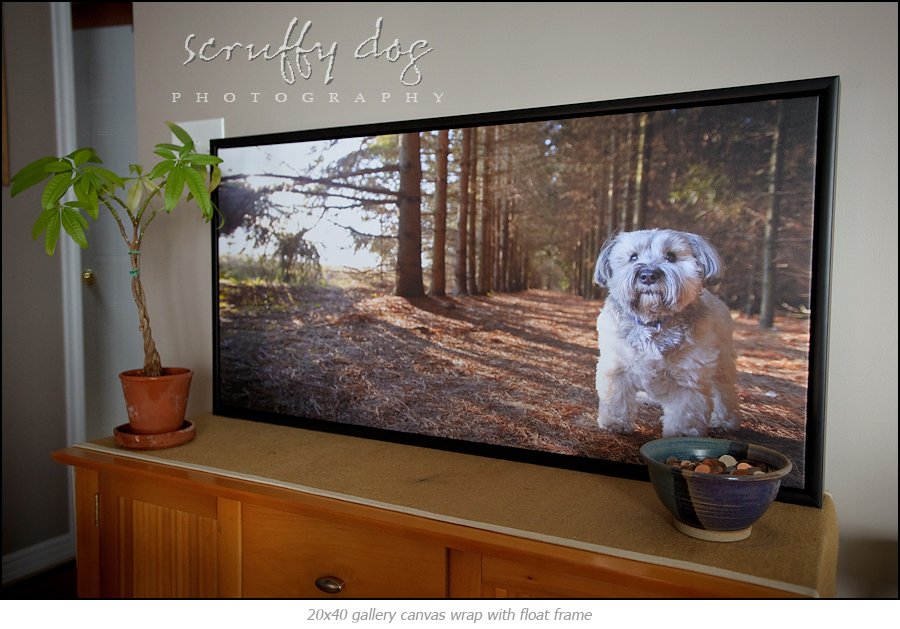 since these two are longer pieces, they have special hanging brackets and I wasn't about to start putting new holes in the walls.  so, not the best representation of their ultimate impact.
if you missed our original blog post on "going big", please check it out to read more about the different types of canvases and wallmounts we offer, and how "going big" makes a world of difference.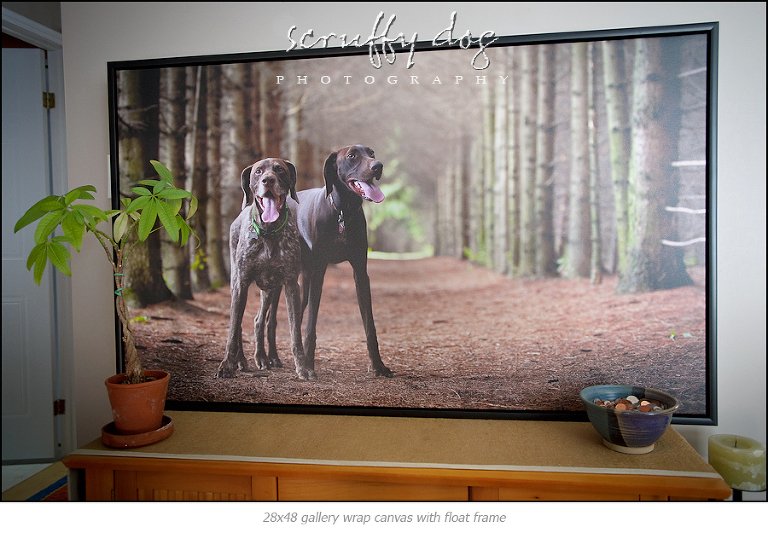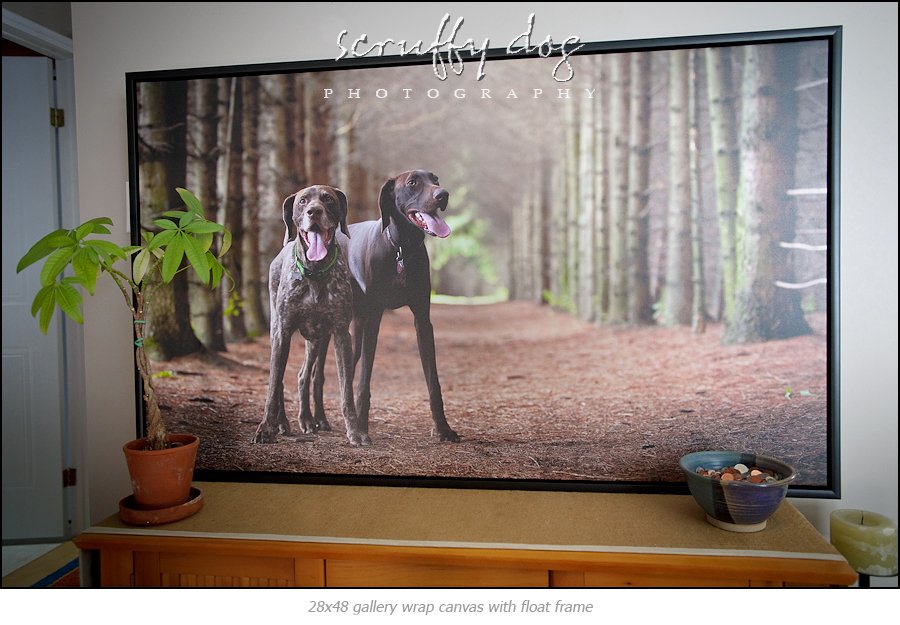 again, without being able to hang these properly, it's difficult to really light them and show them off properly.
looking forward to Julie's and Deb's pickups when they can see these in person, along with Michelle, Jackie, Donna and Bill, Andrea, Geoff and the other clients who are picking up their larger pieces and their photobooks over the next week.