pull out the Kodiaks and the parkas, the goose-down mittens and the toque, eh?  the snow's here!  and as we do every year, scruffy dog photography is offering our Winter/Summer special!
what is the Winter/Summer special?  well, it's a dual-season, double-shoot opportunity for all those who simply can't decide whether Rover would look better in snow or grass … a package designed for those all-season dogs for whom one season simply isn't enough.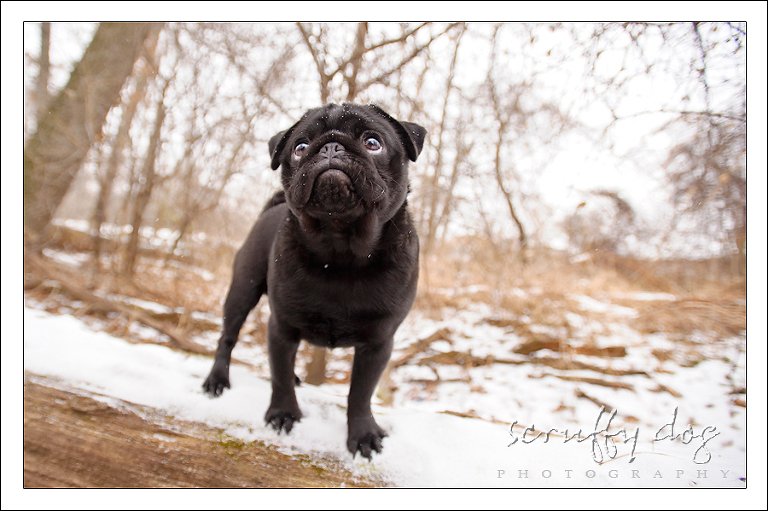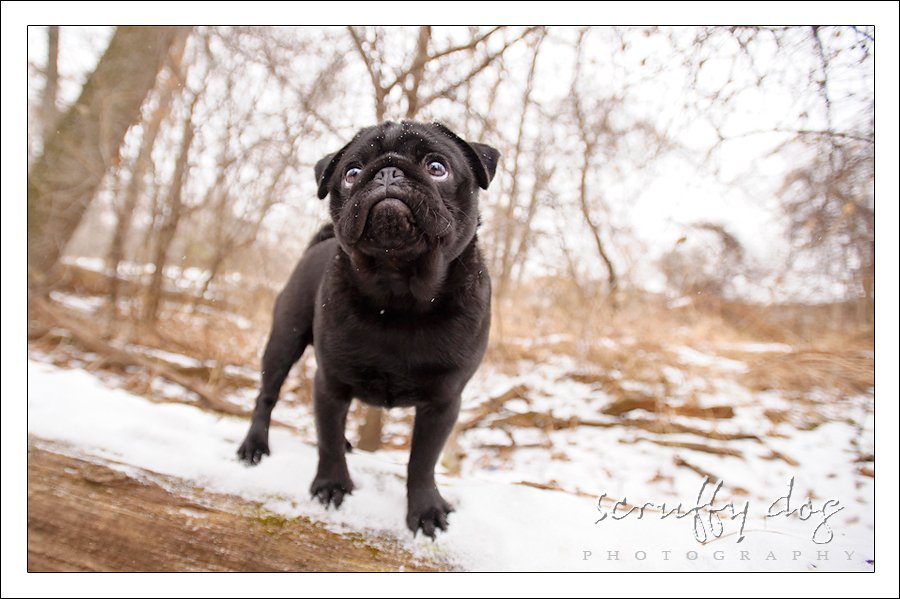 it's also an awesome way to achieve a final portfolio busting with huge variety.  of course, with any SDP shoot, variety is key, and the finished gallery is always big on variety … but the Winter/Summer also gives diversity of season.
the Winter/Summer is intended for those aiming for an SDP coffeetable photobook, not just a few images on the walls … to fill up the pages of your photobook with the stark white snow and frosty beards of winter and the bright greens and blue skies of summer.
but to get you in the mood for a brisk winter shoot and everything that the season has to offer, i'm going to share only snow photos in this blog entry!
sure, it's a little cold — but check out who in your house is wearing a fur coat already.  they're ready!  and yeah, on very rare occasion a sudden squall sweeps in.  but you know what?  that can be pretty cool too!
what a lot of people fail to recognize is that — although a little cold — winter is a fabulous time of the year to shoot!  with a snowy backdrop, the season can offer up some fabulous minimalist shots …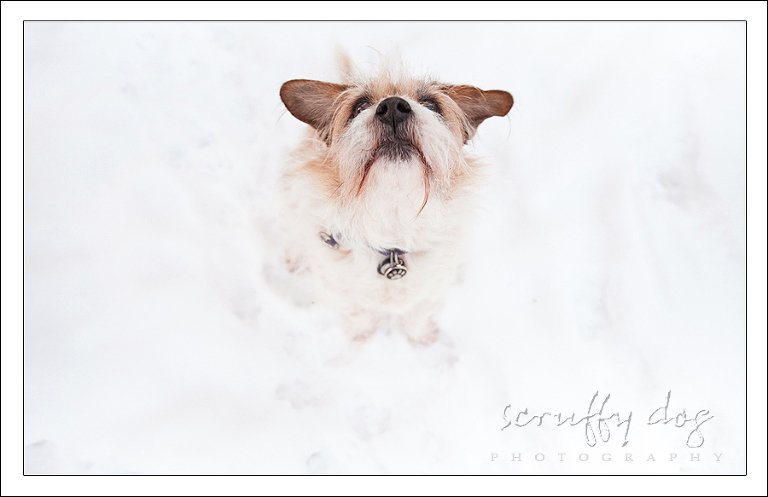 so, what does this special session entail?  well, it includes both a Standard Session (a 3-hour shoot  incorporating multiple locations of your choice, including the home) and then a Starter Session (a 1-hour session shot in Waterloo region at an outdoor location).  to learn more about these individual sessions, please visit the scruffy dog photography main website and check out the prices page, or email us.
the cost of this dual-season, double session is only $375, and — like the Standard — includes travel to Toronto and most other areas for your main shoot (and remember, for local shoots, a print credit applies).  this dual-season session gives you a savings of $70.
but there's more!  with the Winter/Summer you also receive 10% off of your SDP collection — that's an additional savings of $145-590 or more.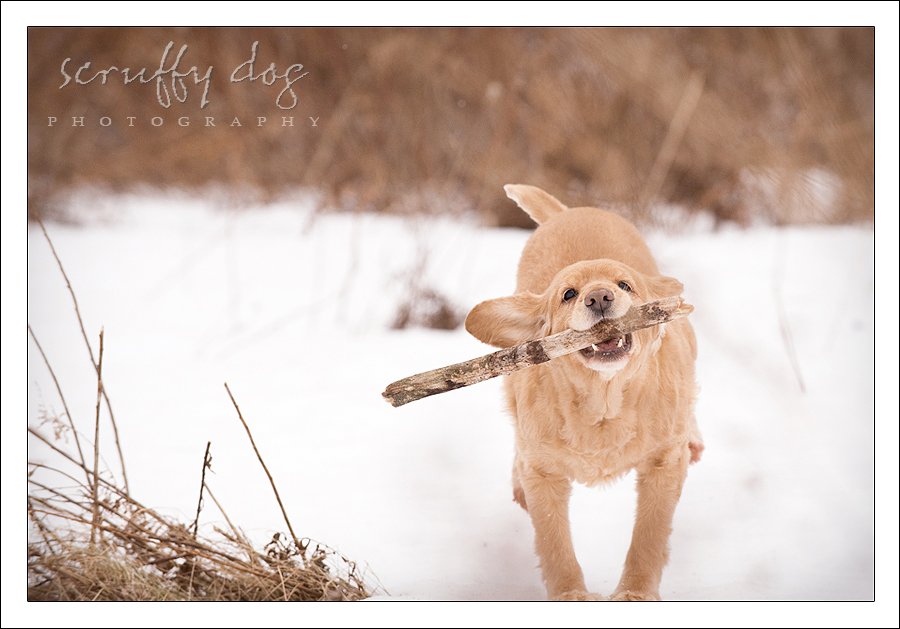 this is your opportunity to capture Rover frolicking in the snow, lounging around the house, and THEN catching some rays … or a stick or frisbee … in the summer time.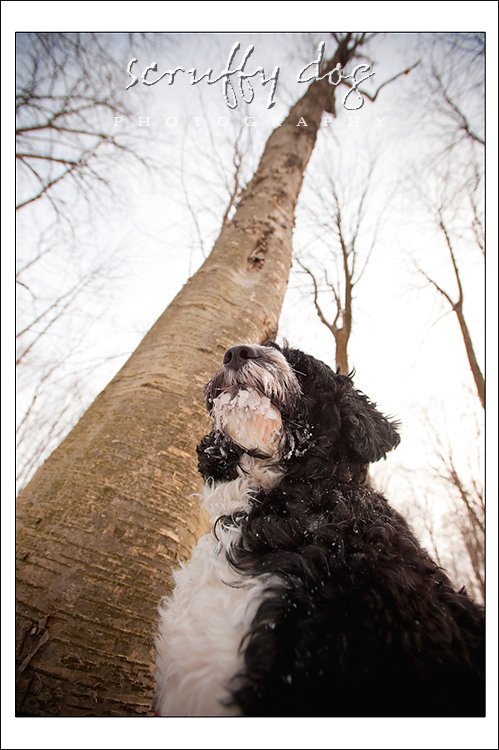 book now by contacting us through the main website as there are only a limited number of openings available.  this package requires the first shoot to be shot in January, February or March, with the "summer" session to be shot between April and July (inclusive).  (sorry, no fall shoots available with this package.)
so what are you waiting for?  you know Rover loves the snow.  don't miss the wonderful opportunities winter has to offer for photos …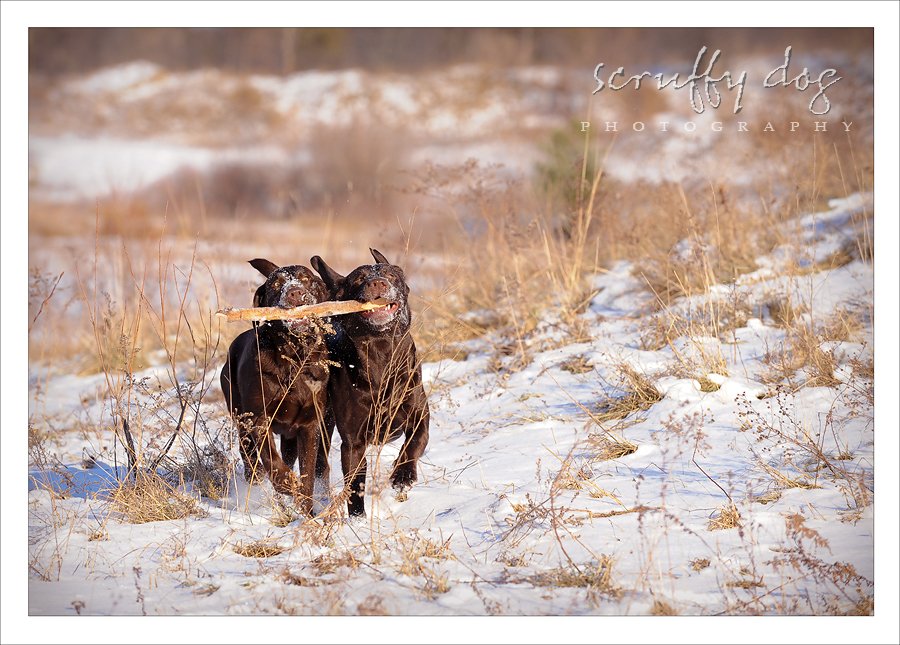 … and yes, i'm willing to freeze my fingers a little for Fi-Fi too.