meet Simon …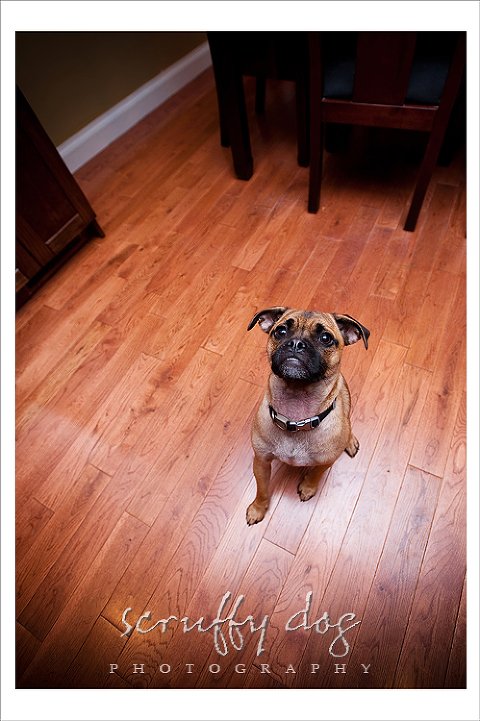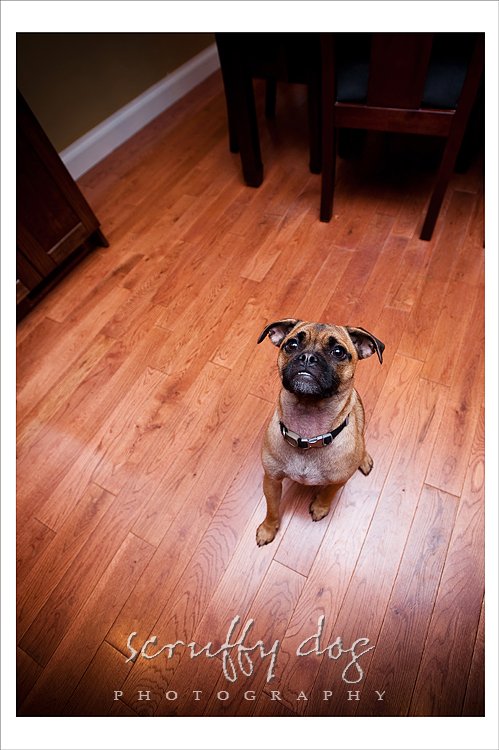 small but mighty, cute but fierce, this little guy is a firecracker.  he's a pug-jack russell cross and barely a year old.  he's also one of three brothers whom i had the pleasure of spending an afternoon with as a "squeeze-in" session back in October.  as usual, i'm giving them each their own blog entry …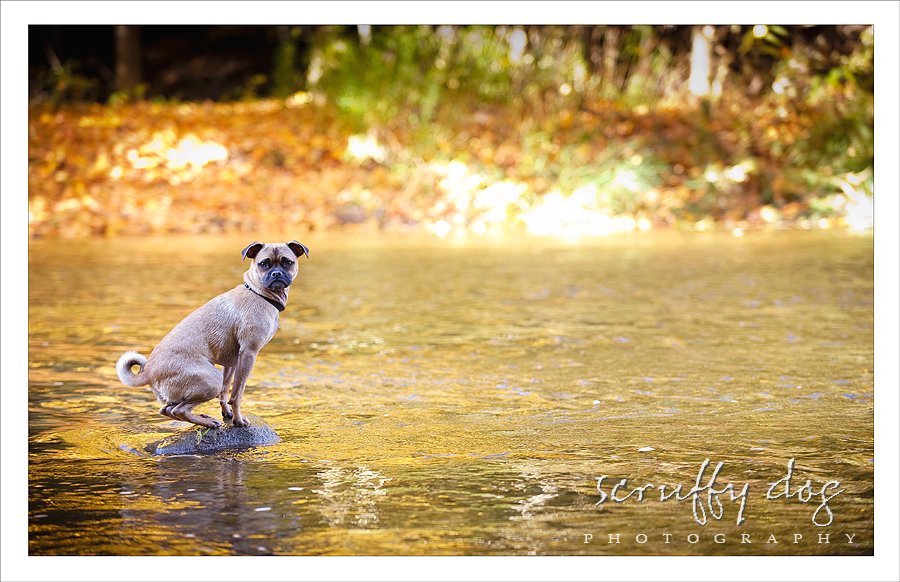 we all had a blast down at the river, although Simon was the least enthusiastic about getting wet …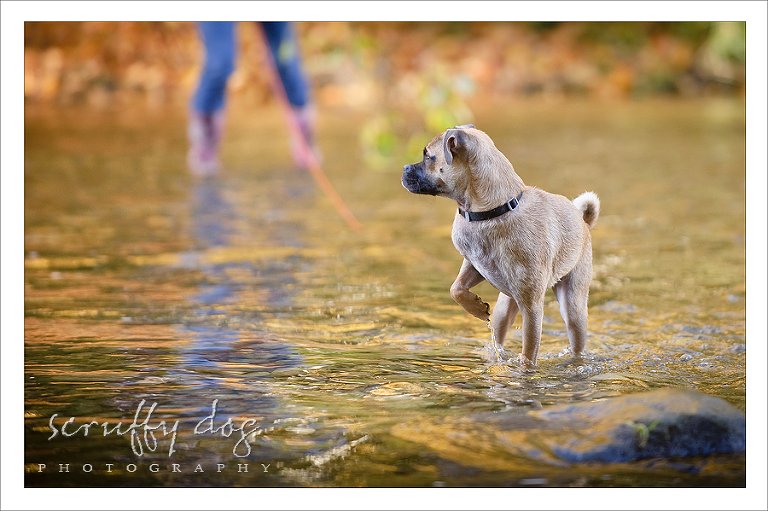 i only wish i'd brought my hip waders so i could have gotten in there with the three of them.  mom Carrie went in and more than a few times encountered a sink-hole in the riverbed that sent her plunging, flooding her lovely pink rubber boots with frigid water.  what we all won't do for those great shots.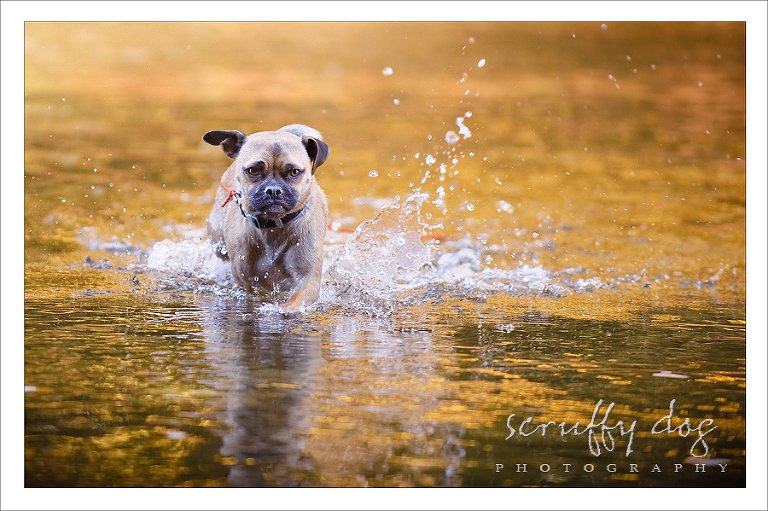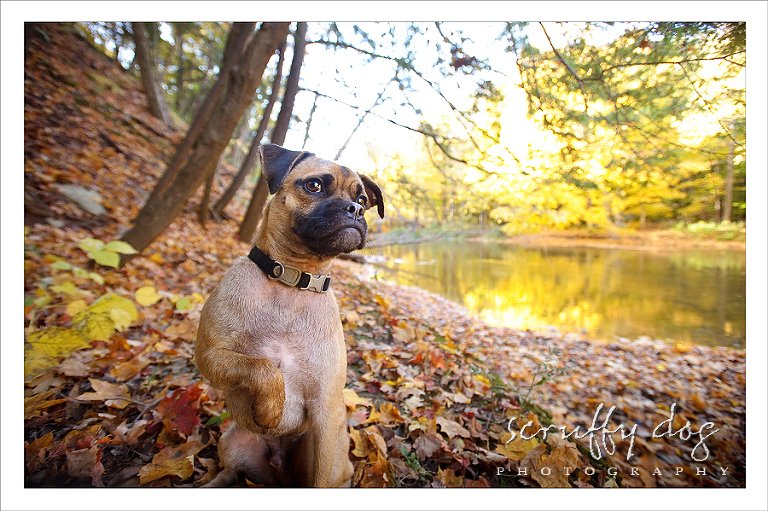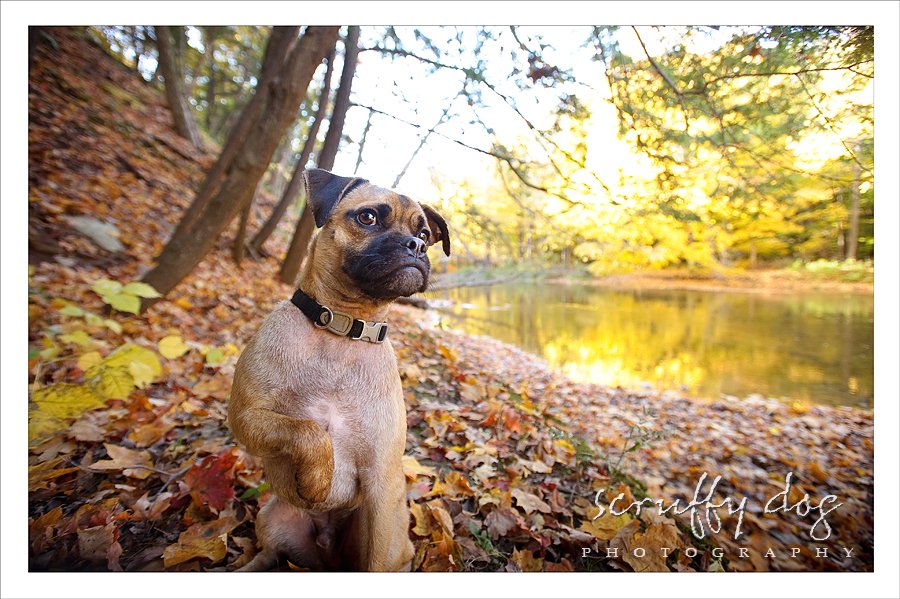 further down the river we found these awesome, sheer, red banks … but by this time, neither Simon nor his brothers were in the mood to pose.  we'd run into a couple of horseback riders in the woods, and these guys were pretty keyed up to follow the horses.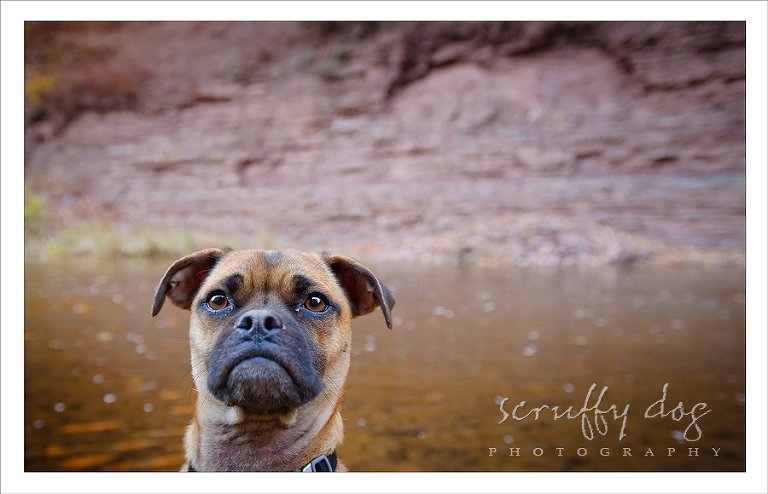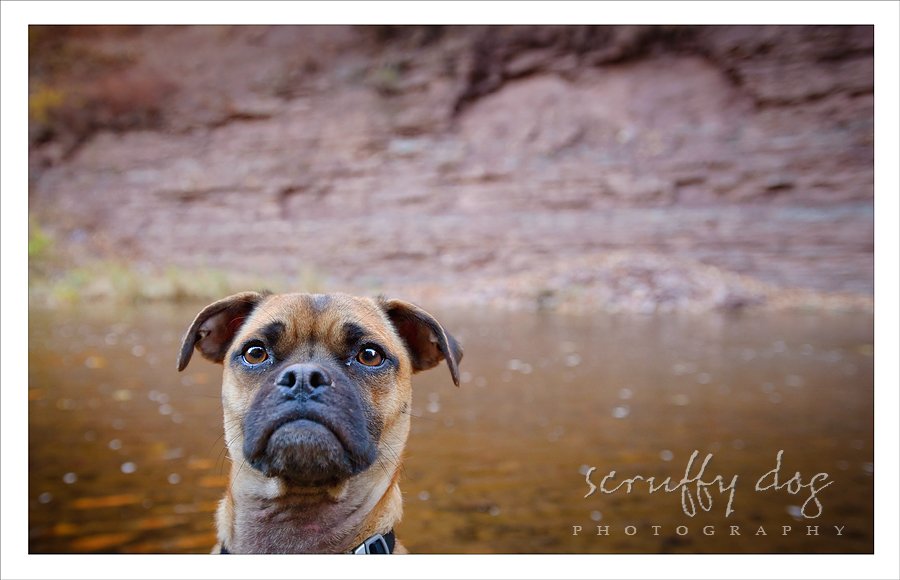 Simon is the youngest in the family, but he is definitely the one with the most pugnacious personality … pushing his weight around with his brothers, and certainly adept at stealing the Cuz ball i'd brought from brother Rocky.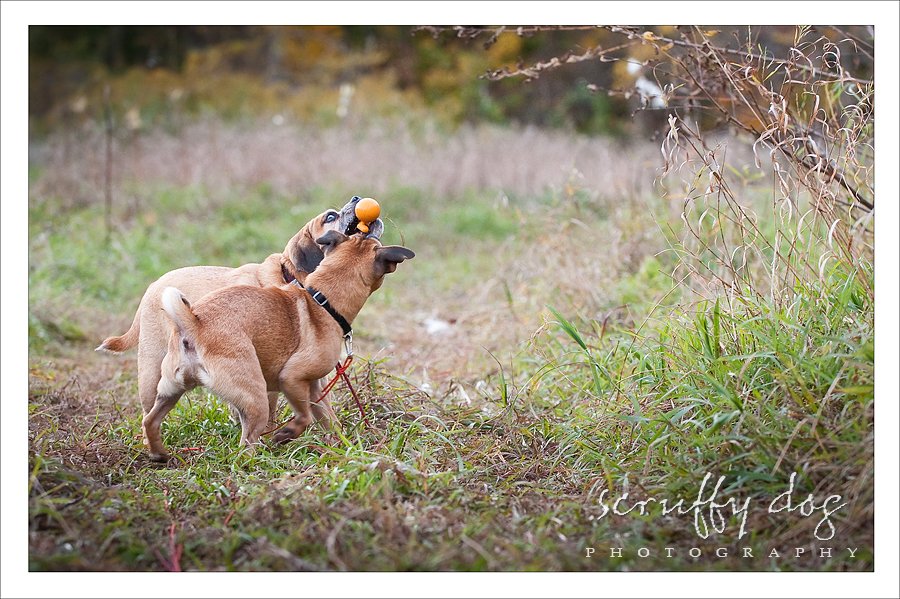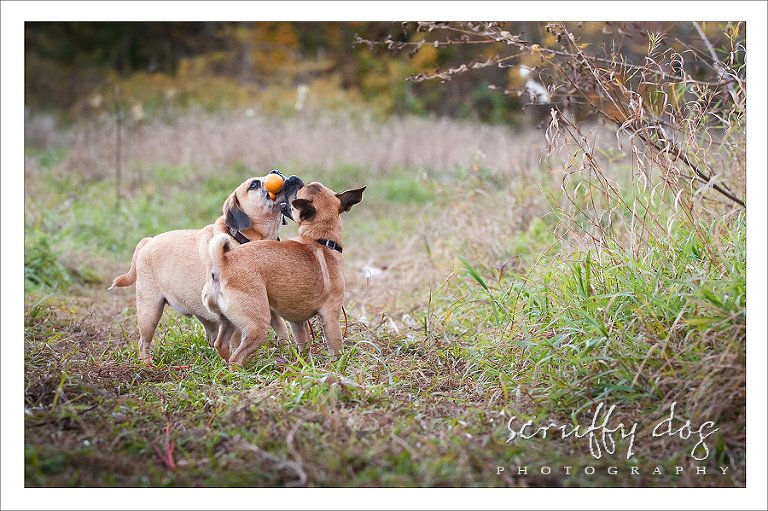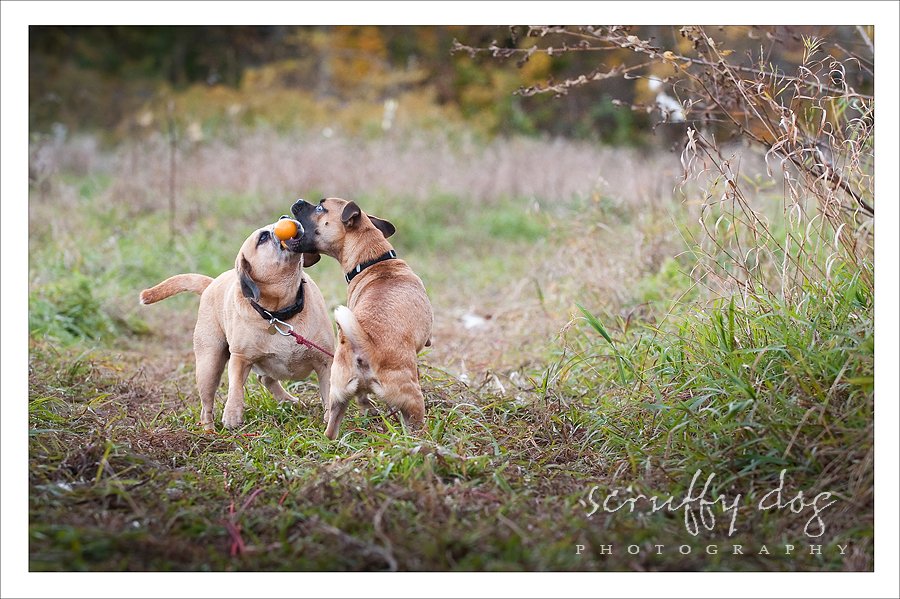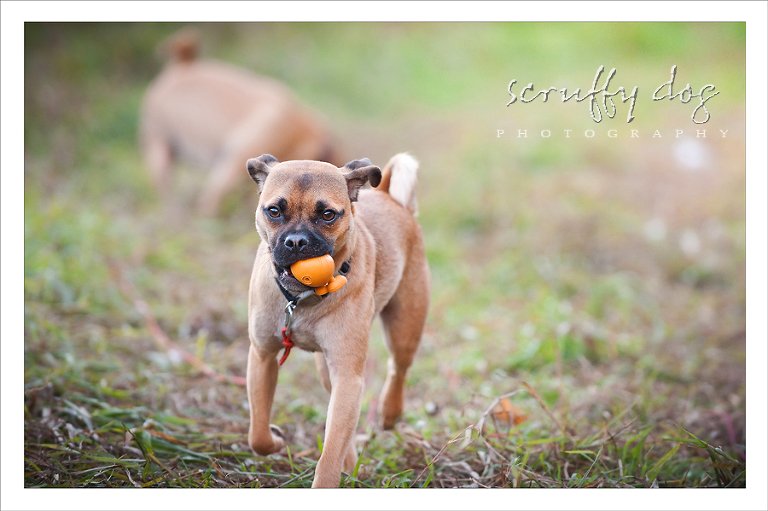 but when he wants to, he sure can pull off the sweet-and-innocent-me look, can't he?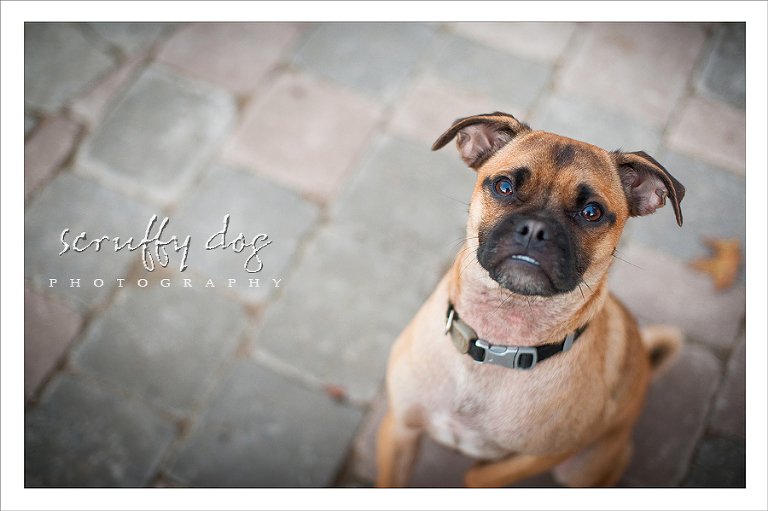 and of course, what's a pug shoot without a tail shot?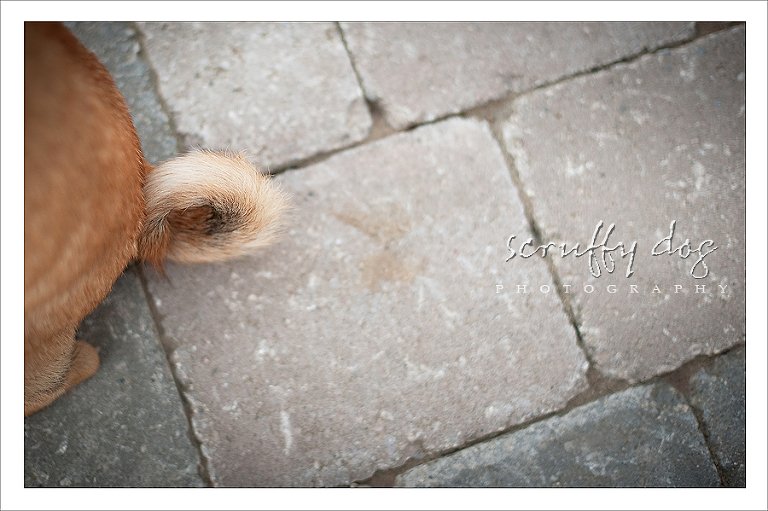 thanks for being such a little spitfire, Simon.  it's good to keep your brothers on your toes, even though i know you're a handful.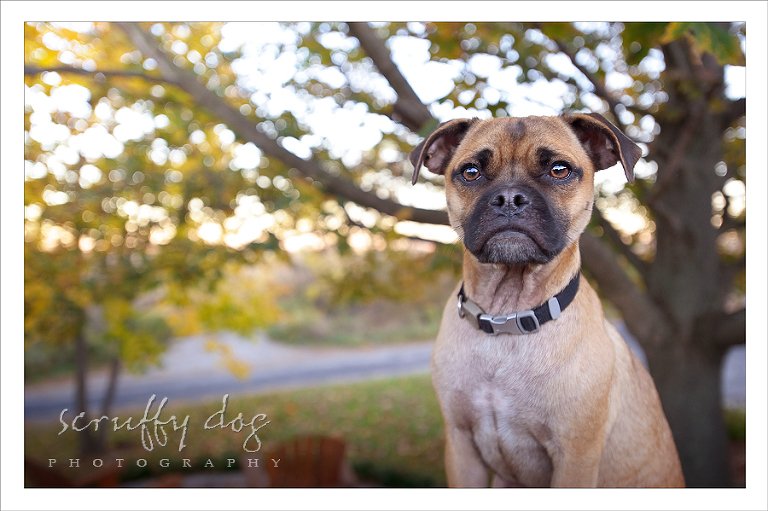 stay tuned for Brody and Rocky's entries next.  i hope you enjoy them all, Carrie!