i'm often asked — when clients see some of the extreme before-and-afters during their consults here at the studio, as well as by other photographers — to share some of my behind-the-scenes post-production work.  and in the past, when i've blogged some of the work that is done on the scruffy dog images, viewers are always wanting more.
so, when i can, i will offer up some samples.
while this one of crazy GSP Marlie isn't what i'd call an "extreme", it illustrates a typical working of an image.  of course, it definitely goes without saying that the initial image could have been a dozen times better out-of-camera, but this girl was constantly on the move, even in her backyard, and as a result, making changes to the camera's settings at GSP-speed isn't always possible.
straight-out-of-camera
this was shot late in the evening, the sun was down and we had NO light — Nikon D3S, 17mm, f4.0, 1/200, ISO 1250.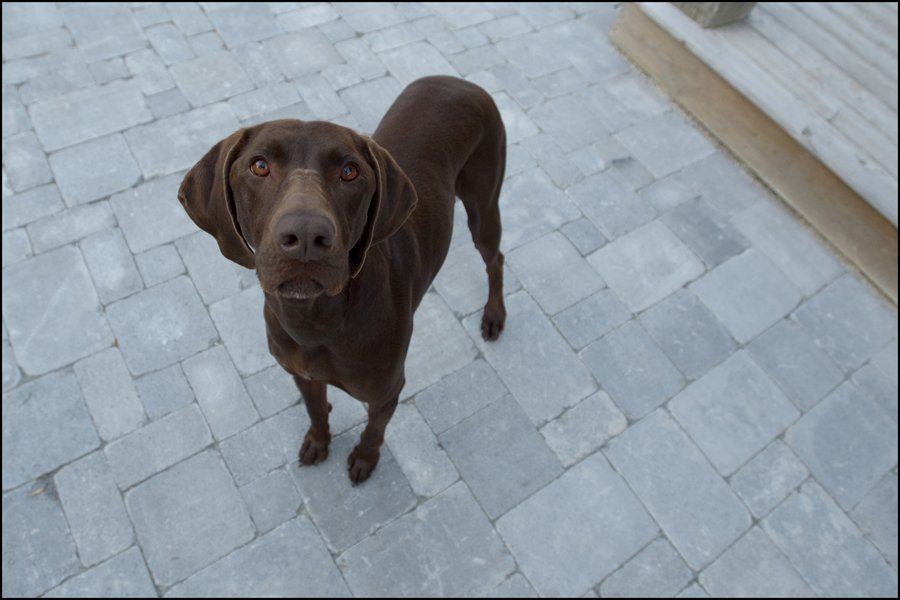 crop and straighten
i don't do a lot of cropping of images … preferring to compose in-camera … but when this girl decided to stop briefly, there was no time to adjust my focal range.  just grab the shot.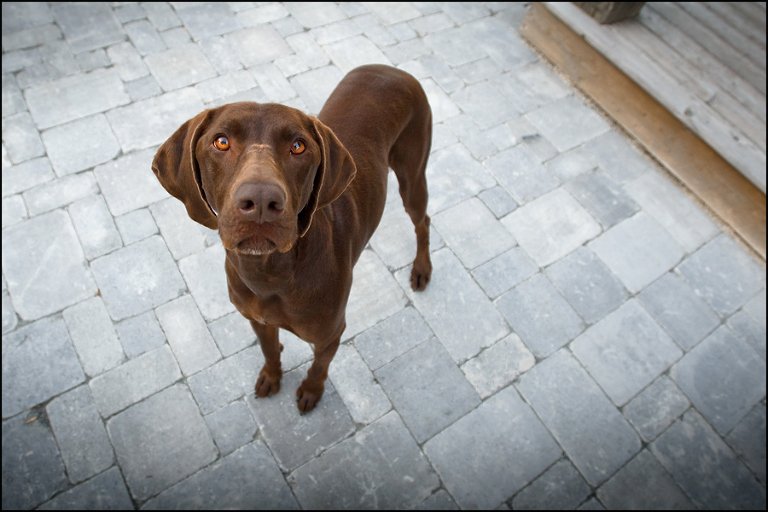 typical post-work in Lightroom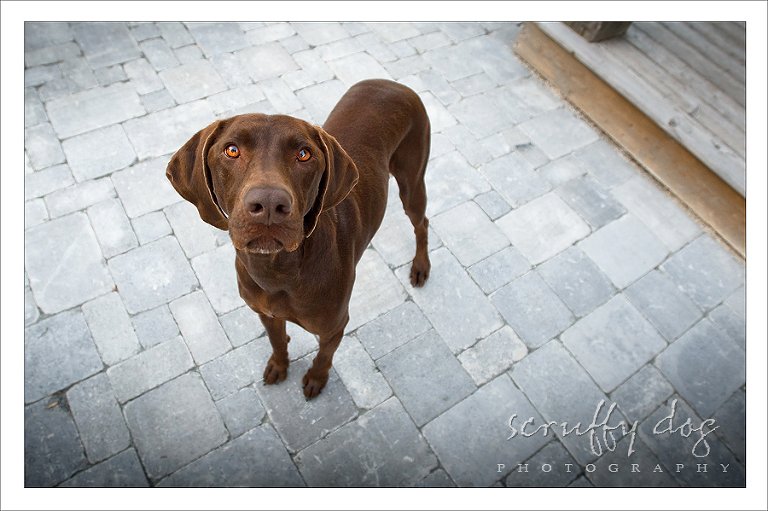 the finished piece with final working and touching up in Photoshop
again, there's no miraculous salvage-job with this piece … i'll share some of those with you in the future on the blog.  this one was pretty typical processing, mostly done in Lightroom, adjusting everything from white-balance to tone curve and colors.  and yes, i always do a little extra work on eyes, mostly with the adjustment brush in LR.
have a great Sunday, everyone.