you saw her sneak peek here, and now i get to share her full blog splash with a sampling from her Standard session.  yup, this is sweetiepie Macy, and if she can't put a smile on your face, i'm not sure what will …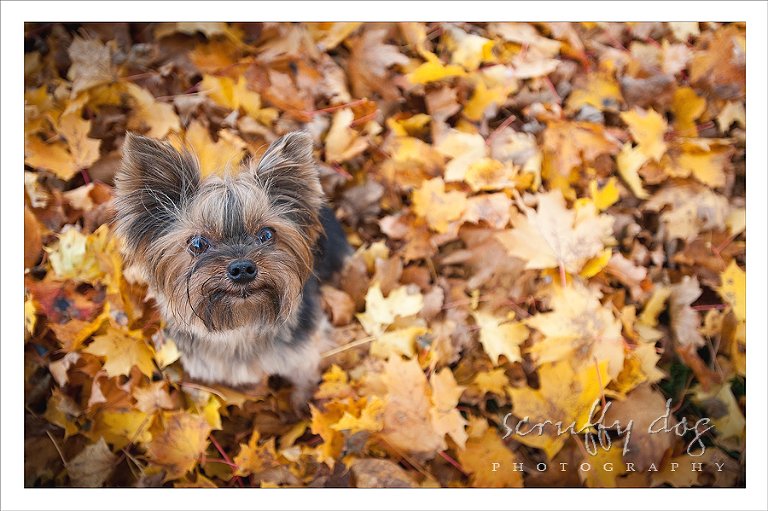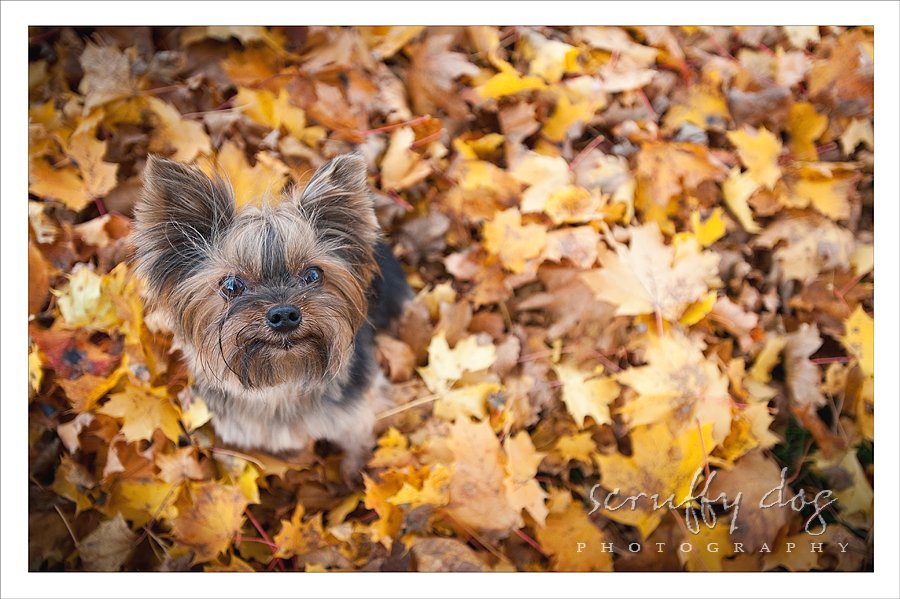 now there's something you should know about Macy.  she is not your typical yorkie.  yeah, she's tiny … like, really tiny … far tinier than her sister Bischa …
but she's got a big spirit, and she's far more confident than any yorkie i've shot in the past.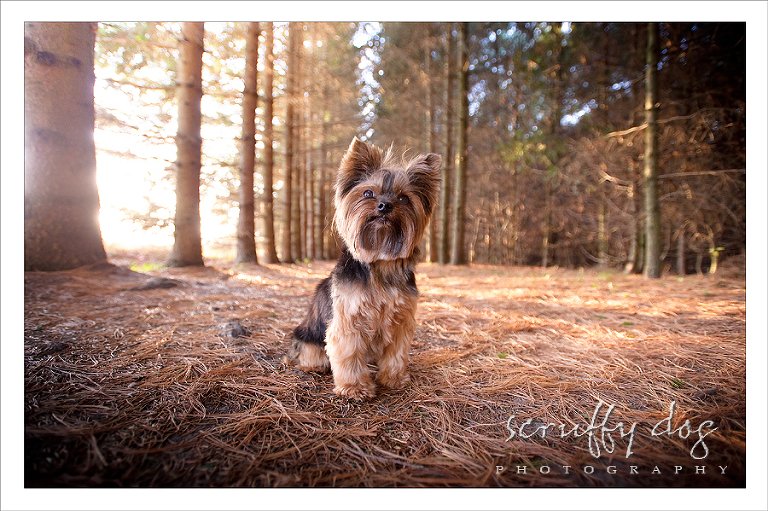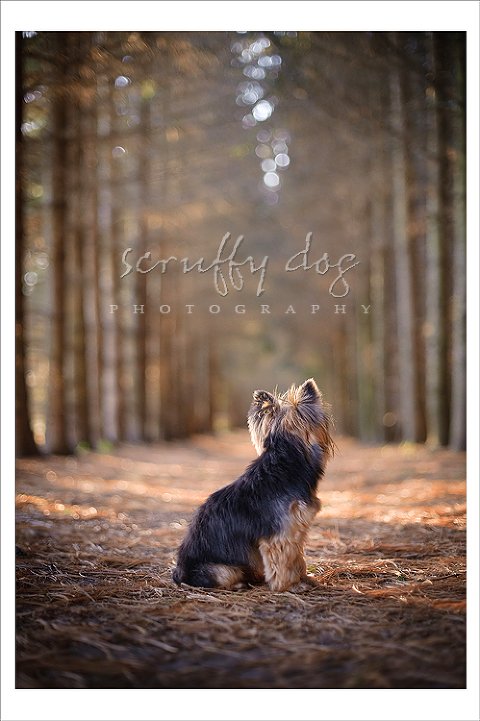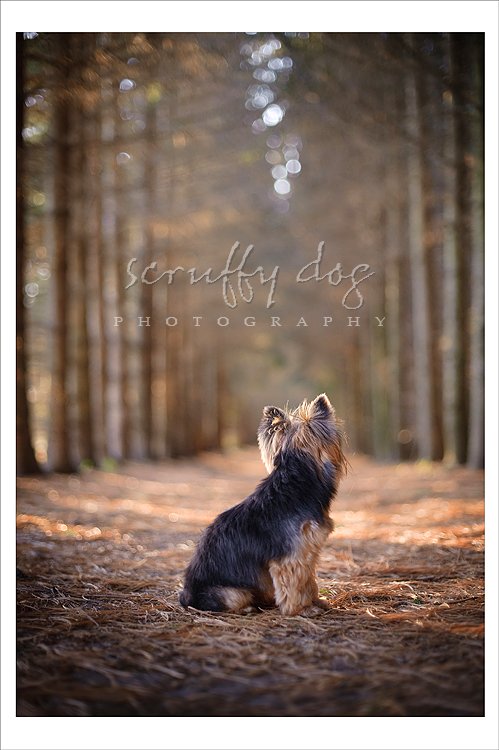 she's just an absolute doll, and a supremely willing model.
and she loves her mommy and daddy.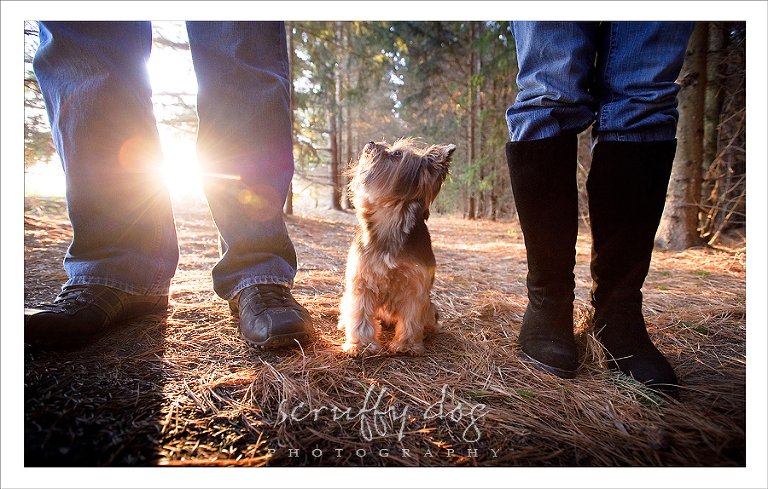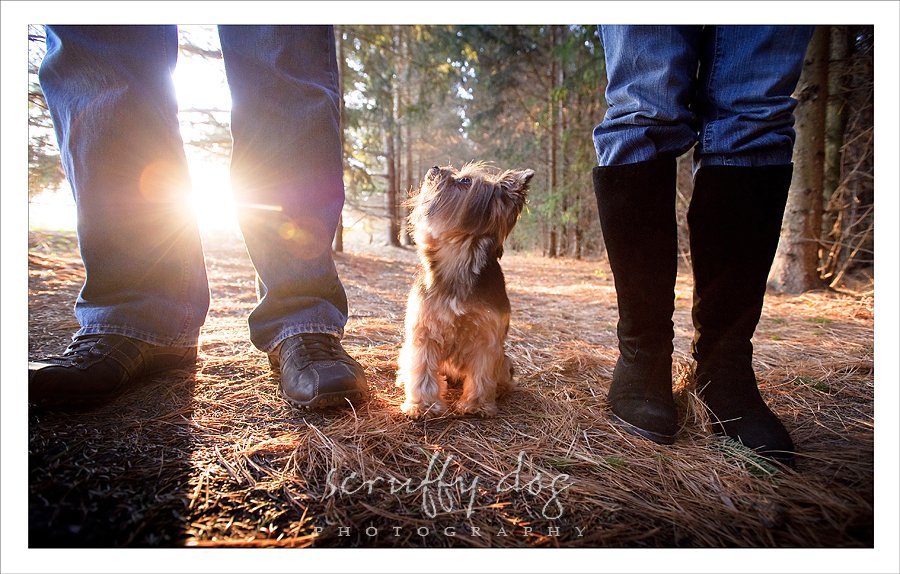 like a lot of clients these days, Macy's parents wanted to head out to my favorite spot for the forest and the beach …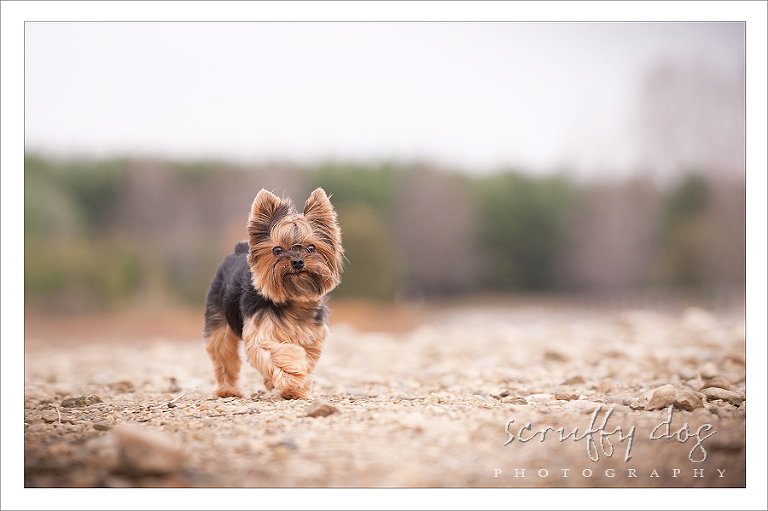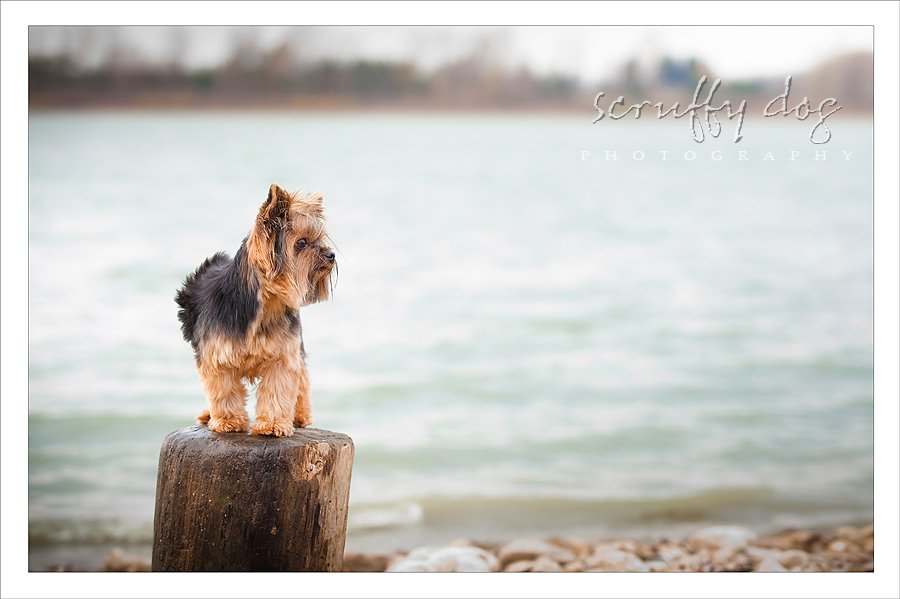 i do have other locations up my sleeve, but too many people love the "tunnel of trees" and i admit, i do love the light at the beach …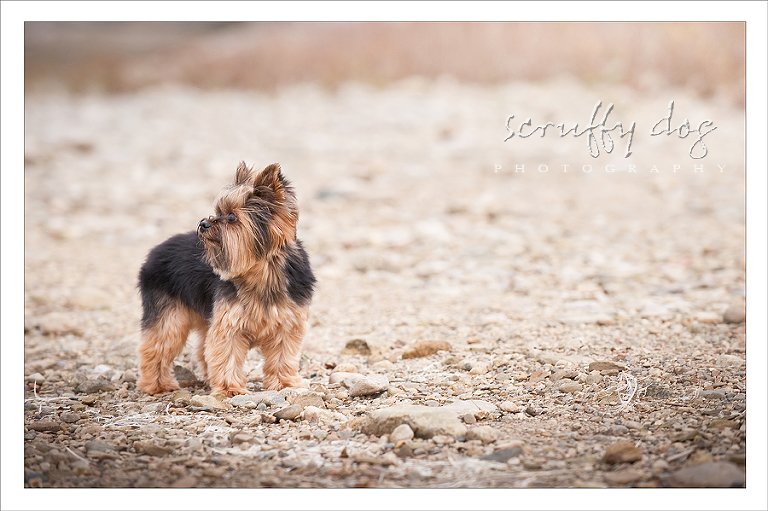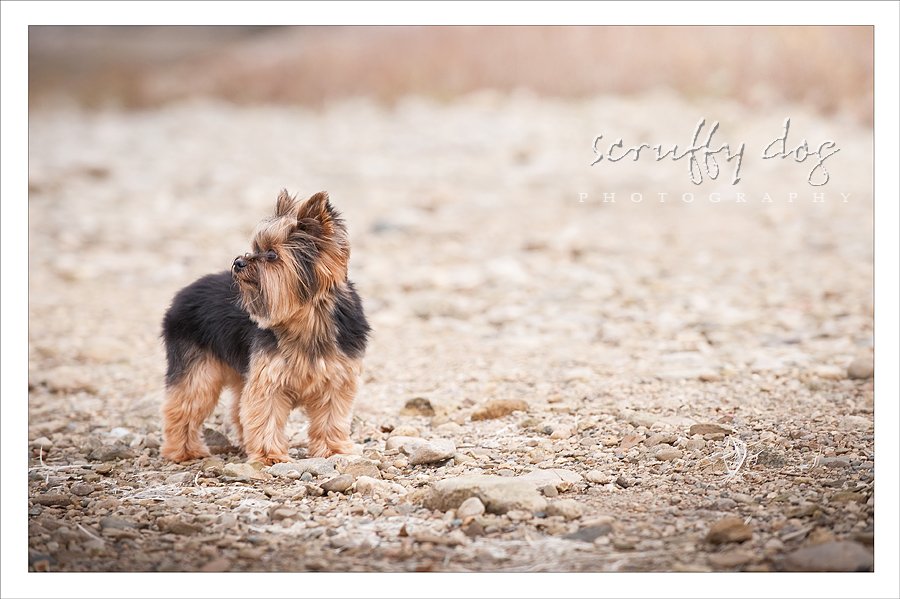 even on a grey, overcast evening, we can still pull some lovely, subtle colours out of the sky …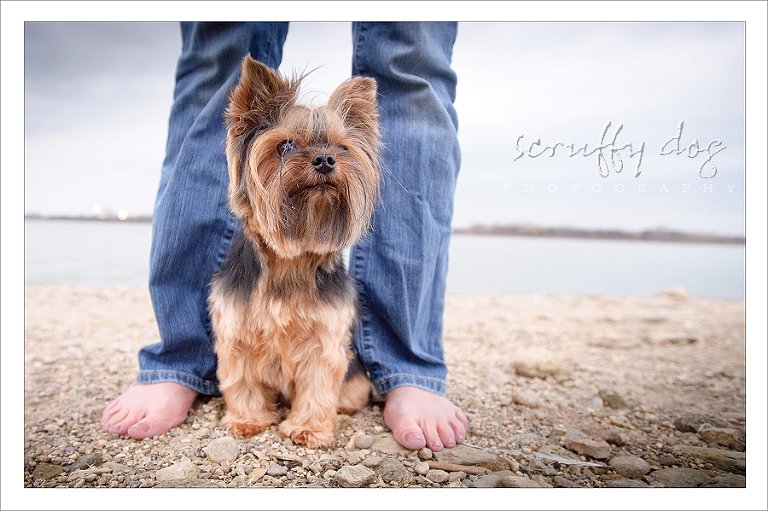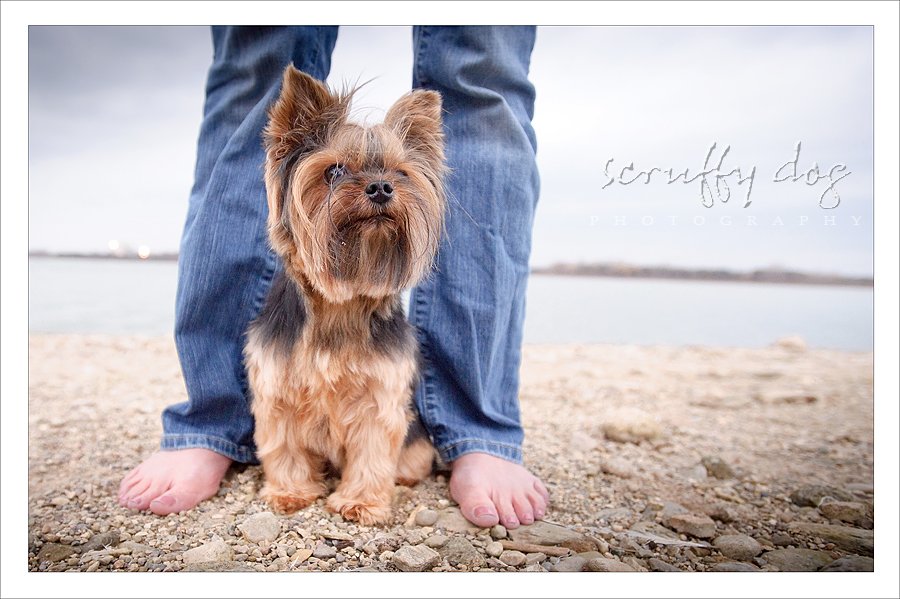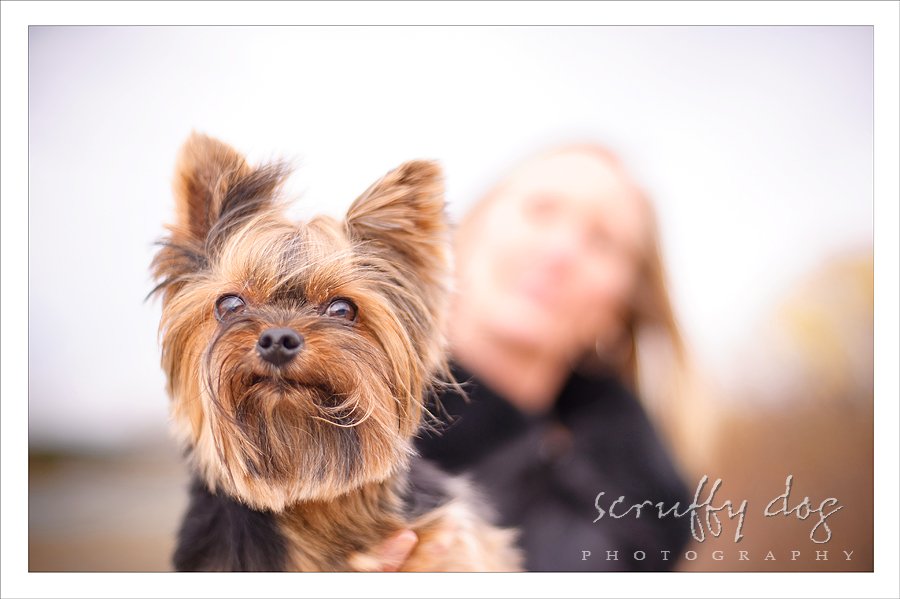 and i did mention that Macy loves her momma, didn't i?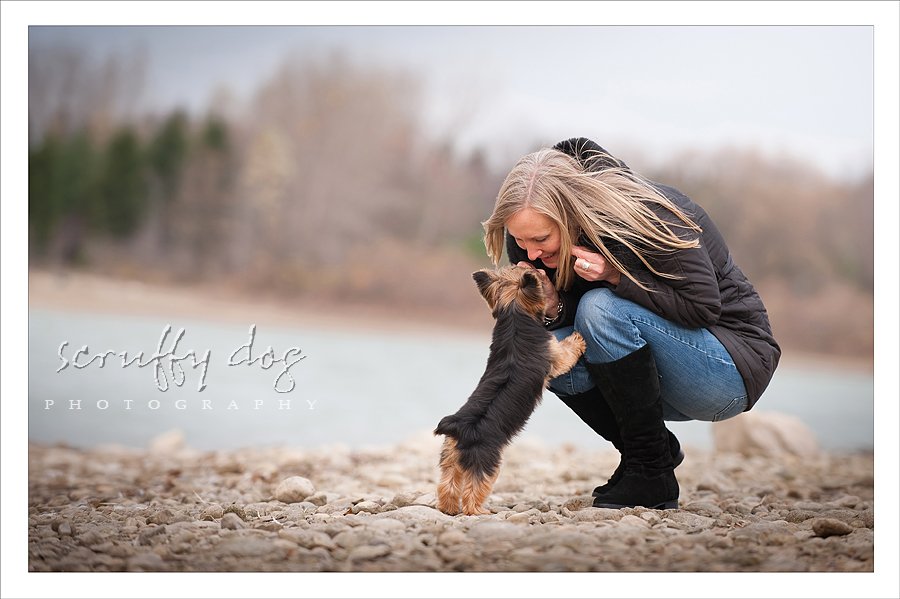 oh yeah, and Macy loves to run …
and she tolerates being set up into trees … mostly because there is the promise of squirrels …
and she really has the cutest hair-do …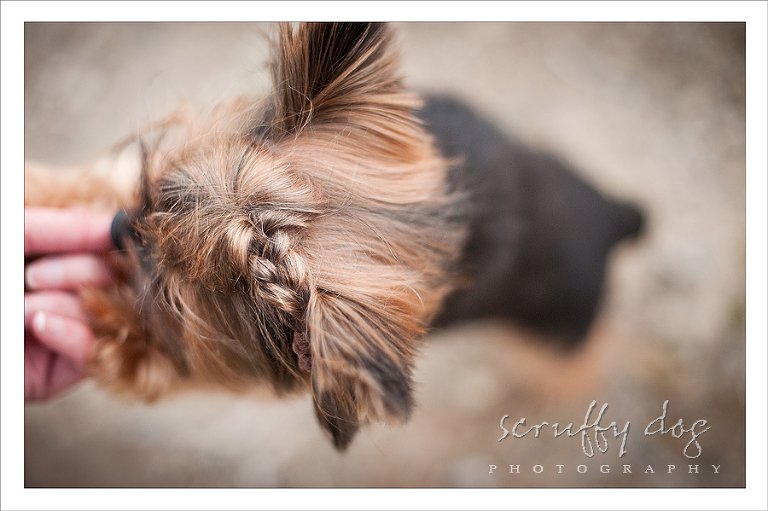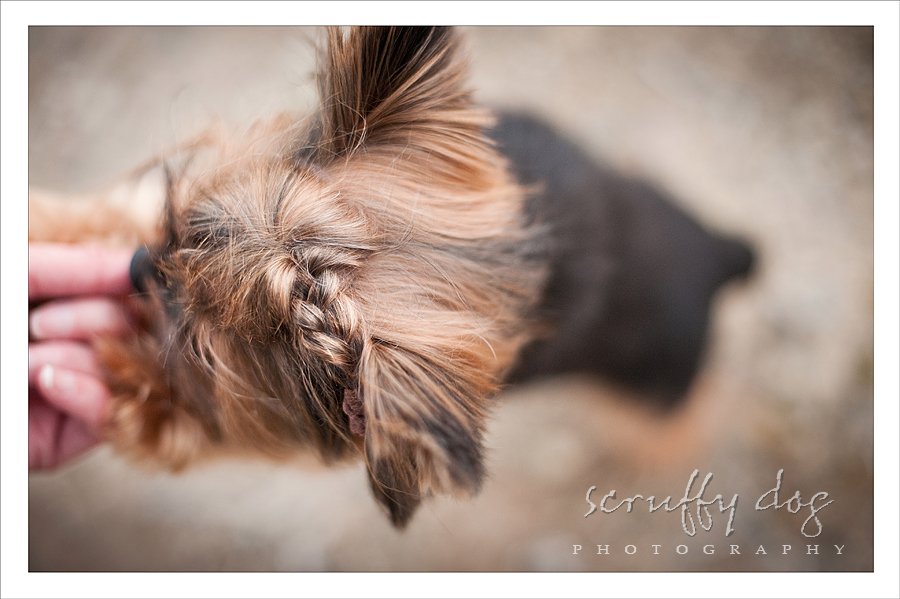 thanks, Macy, for being such a fabulous little model.  and thanks Michelle and Shannon.  looking forward to seeing you at your studio consult.