we've been shooting up a storm here at scruffy dog this fall … making the most of the gorgeous weather, the wonderful colours, and — most of all — the fabulous light.  what this means is that some clients with "squeeze-in" sessions are waiting a little longer for their images, since it's the post-production part of every shoot that takes the longest.  and what this means for you blog followers is that you'll enjoy the fall colours just a little longer into the winter.
so, as i head out to meet another two four-legged clients today, i thought i'd leave you with a couple of images of Lily, a client from earlier this fall, catching a little autumn …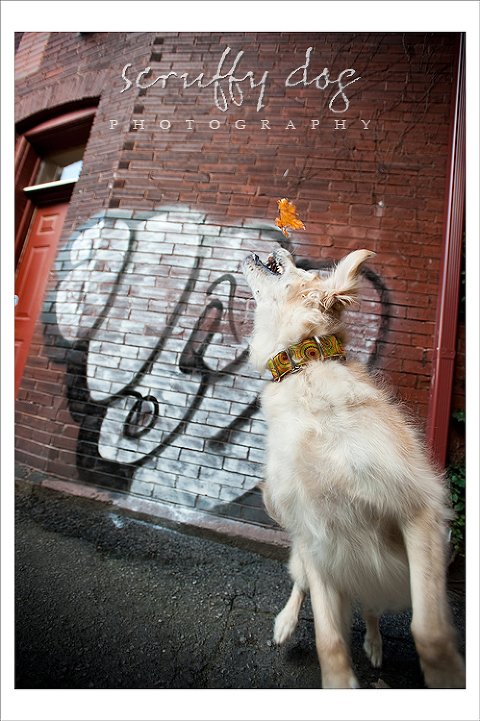 she's not really "savage" …
have a great Monday, everyone.  walk your dog!