Merrick had his first play date today, organized by the fabulous Tami Packham of Waterloo Dog.   for those who don't know about Merrick's background, he was rescued out of a puppymill after six years of being a stud-dog … and six years of obvious abuse.  this boy's come a l-o-n-g way in the eight months he's been a certified scruffy, and although he's met many dogs along his road to recovery, he hasn't had any opportunities for full-out socializing.
given that i don't approve of dog parks and have seen — first-hand — many ruined dogs from bad dog-park experiences, this isn't an avenue i have any interest in exploring, especially with super-sensitive Merrick.   however, with a group of pre-approved, stable dogs, i'm certainly game.

the group was made up of a good number of large dogs … which is neither here nor there for Merrick.  he loves all dogs.  it's their energy that dictates whether he's going to move forward and engage, or hang back, reserved.
Tami did a great job of getting the dogs moving …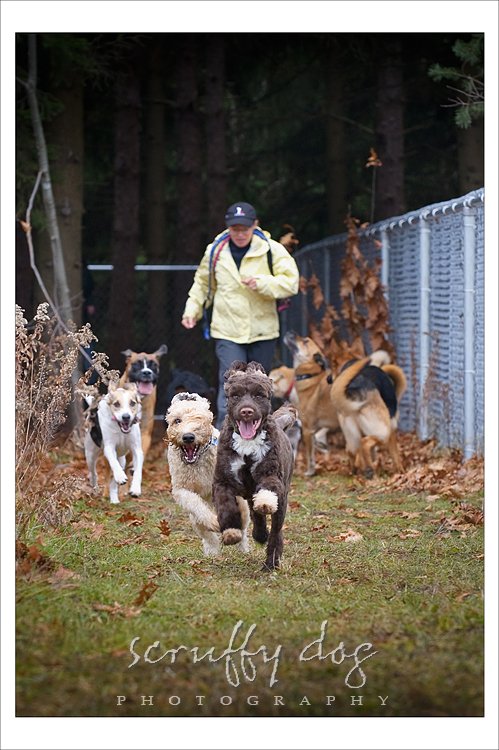 including her own little firecracker, Indie …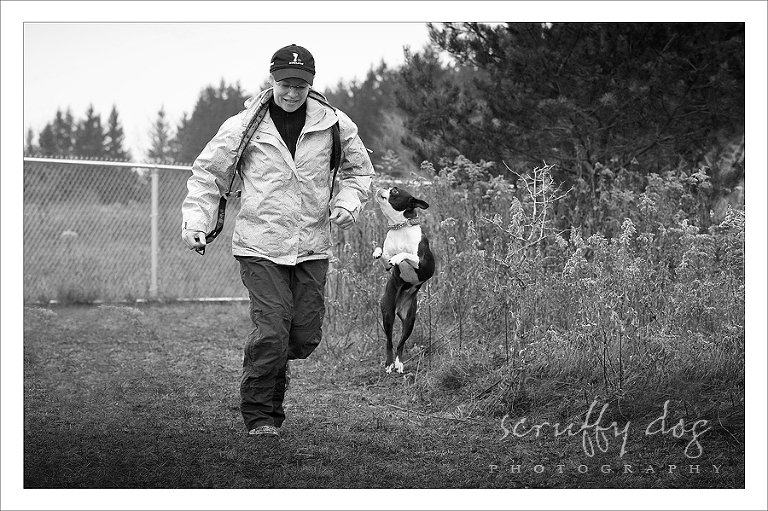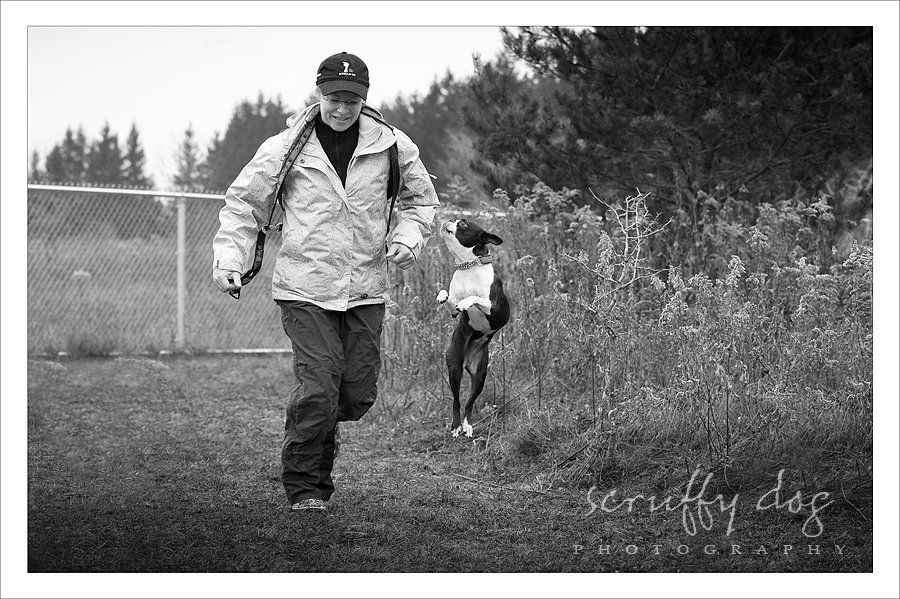 but Merrick stuck close … not out of fear or concern, but more — i sensed — because he knows who his pack is.  now, if Matea had been with us and charging forward with the other dogs, you wanna bet Merrick would have been right in the thick of this crew.  but … whenever i turned around, this is what i saw … goober.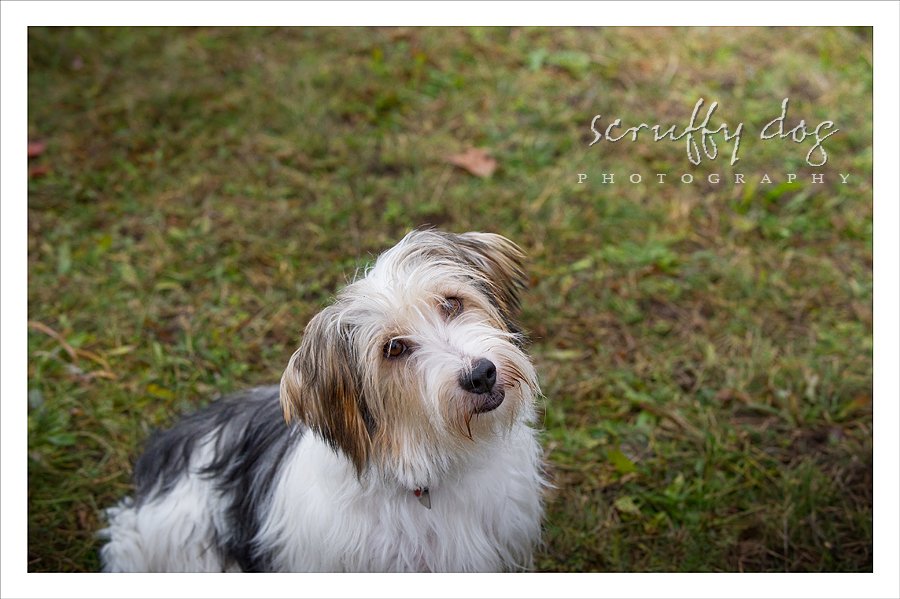 then again, the likes of these two were a bit much for him …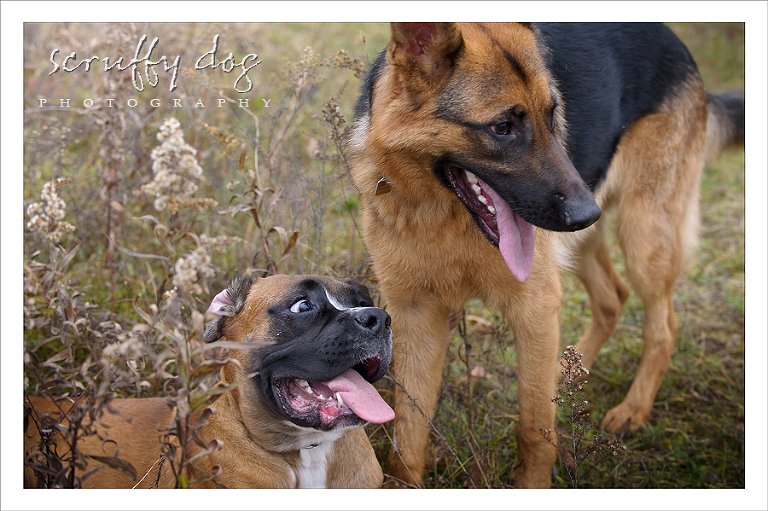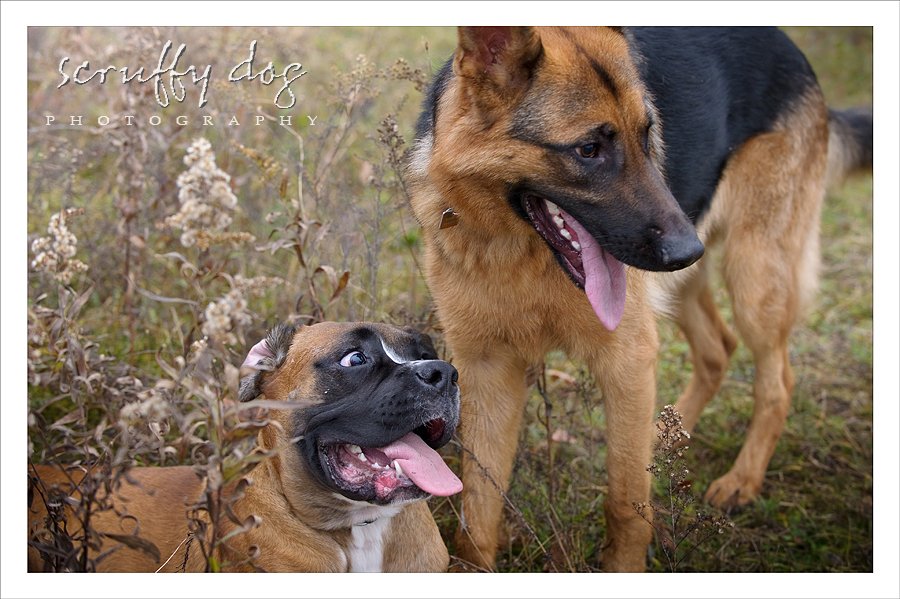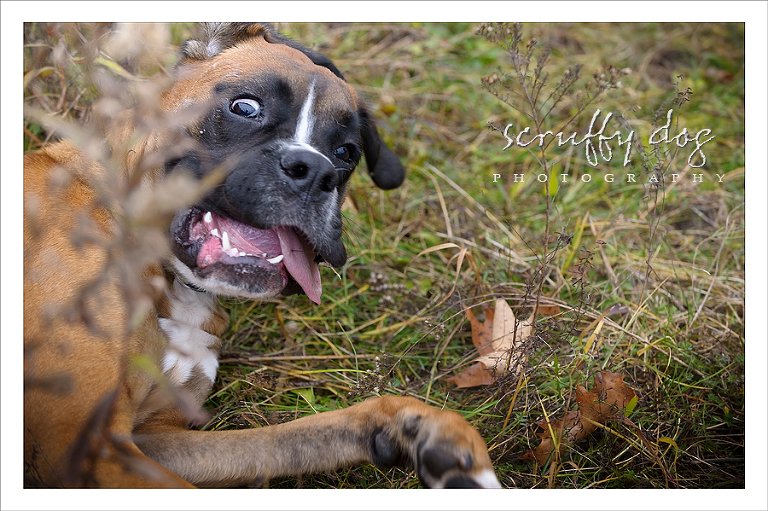 there were some crazy goings-ons.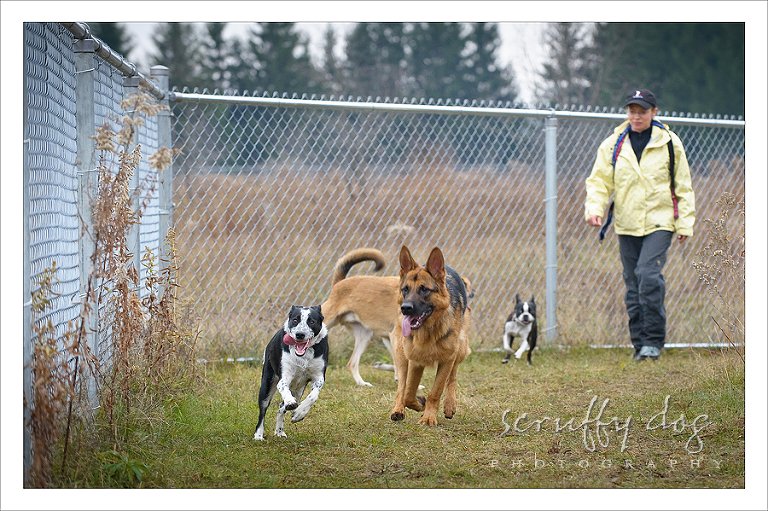 i thought for sure he'd find some camaraderie in this s-wheatie …
and although he did make friends, it was Bailey, the hound pictured behind him, with whom Merrick had the closest bond and most fun.  i didn't dare snap the shutter on any of the antics Merrick shared with Bailey … crazy zoomies and wild, zany circles of sheer joy … for fear that he'd stop at the sound of the camera.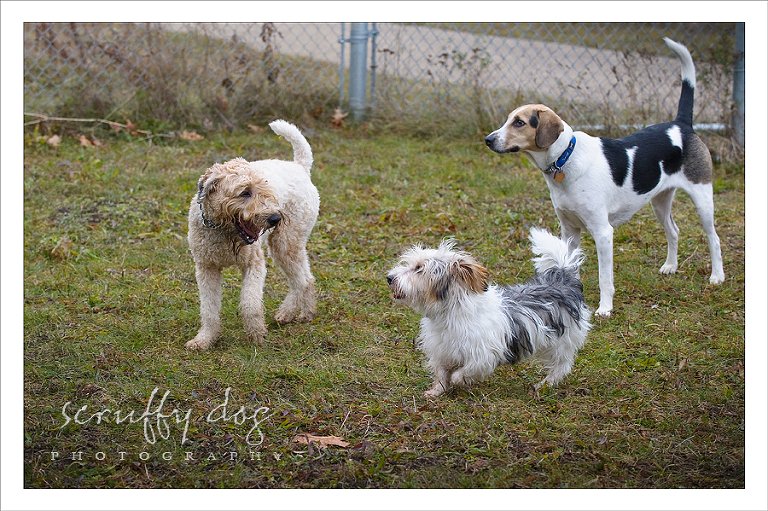 i do hope we get to meet up with Bailey again because he seemed to bring Merrick to life after an hour of only moderate engagement with the rest of the dogs.  in fact, it was only moments after Merrick's Bailey-induced rebirth that he turned his full attention onto this little sweetie, who really wanted nothing more than to stick to her owner's ankles …
Merrick tried all of his new-found tricks … even a couple of back flips which i didn't manage to capture … but still couldn't get the little dollface to play …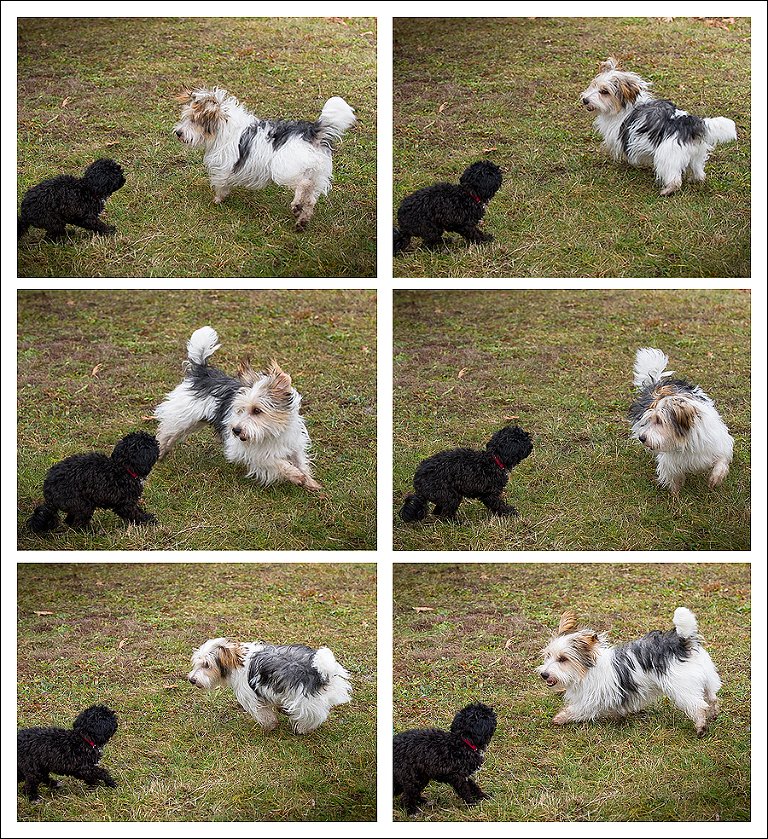 all-in-all, a great outing.  we look forward to more social play dates, and i fully expect to see Merrick come out of his puppymill/abuse-shell more and more with each session.  thanks, Tami, and to all those who attended!  and i promise, as more play dates take place, i'll be able to grab better photos.  i was wary of snapping too many since each time i clicked, Merrick — the former camera-terrified terrier — would stop all play and come running back to me to pose.  little bugger.