i just had to share … merrick had a fabulous weekend … first the awesome outing with Waterloo Dog's monthly group walk … and then later in the day, a visit from a little dog …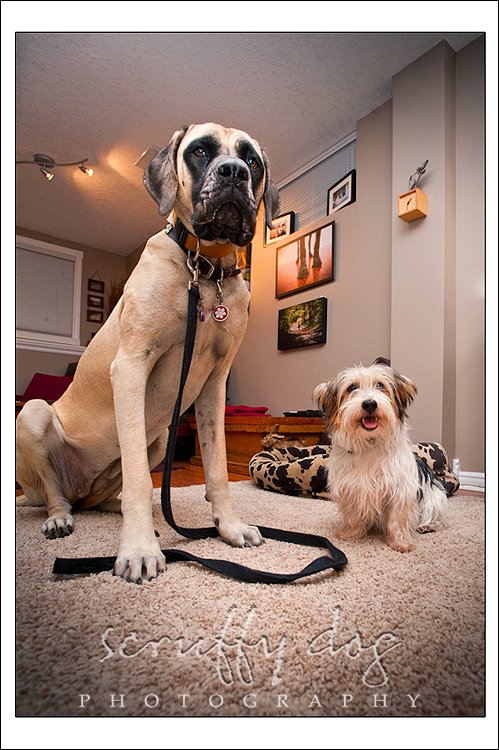 that's Lucy, and trust me, i've seen big … i've shot great danes, great pyrenees, but this girl beat them all.  she took my breath away when she walked through the front door and i knew i had to bring her downstairs to grab a quick shot of merrick with his new buddy, while Lucy's owners were here to pick up a gift certificate.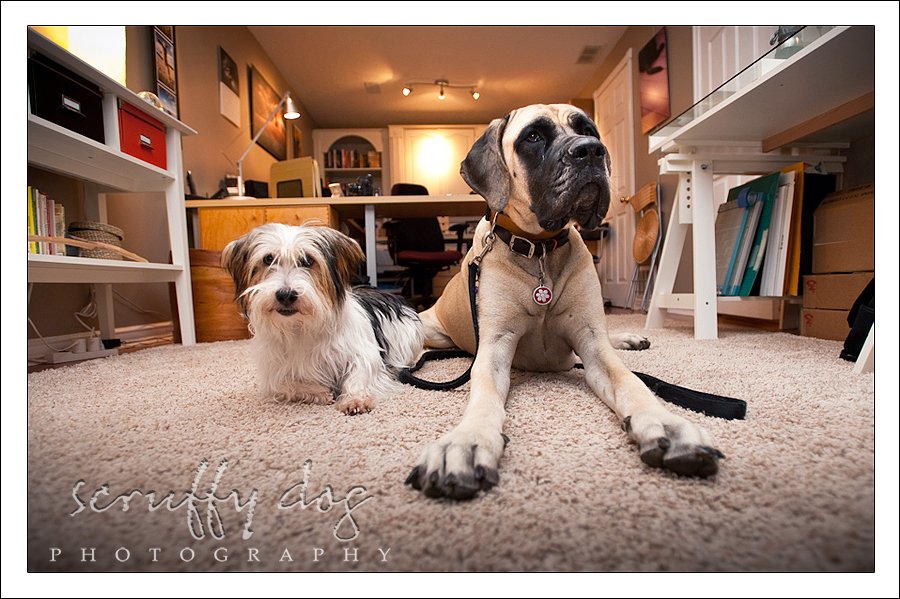 of course, merrick couldn't figure out what to do about Lucy claiming all of his toys, but he's a good boy that way … always a generous host … even sharing his brand new squeaky dog.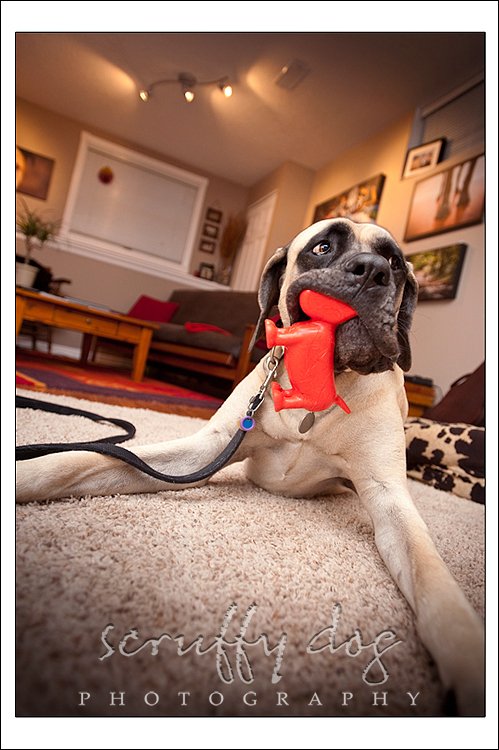 so that's Lucy.  just had to share …