the KWHS calendars are available this week!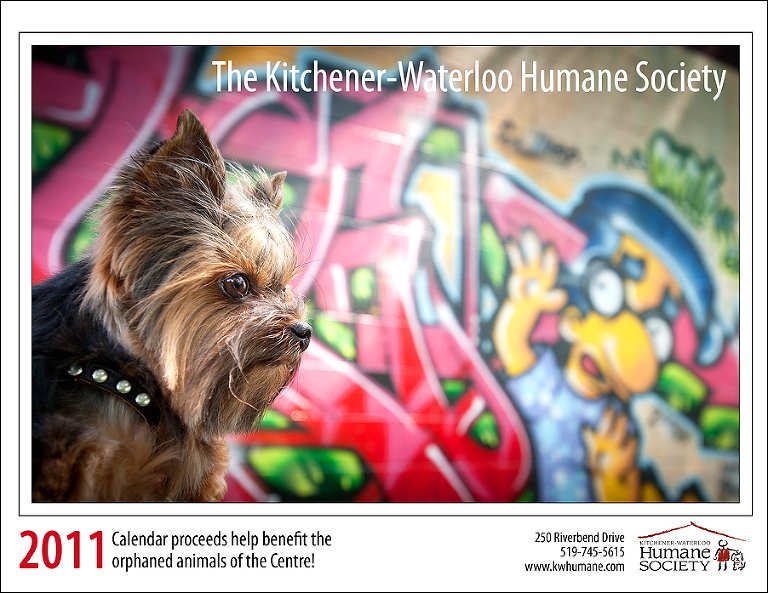 … and that's one of my new favorite clients Macy on the cover.  her mom enjoyed her calendar session so much earlier this summer that she booked a Standard which we shot just this past weekend … so stay tuned for more of this tough-girl sweetheart!
just as with last year, scruffy dog photography designed and shot the entire calendar.  sessions were won by contestants who submitted photos of their pets earlier in the year.  it should go on record that SDP has no say as to who makes the cut from the submitted photos.  it is my understanding that these are narrowed down through voting by KWHS staff.  photos are then posted on the KWHS site and put to the public for voting.
sadly, one of the winning entries — Jack, owned by Julie Owens — passed away from lymphoma and was not able to be photographed for the calendar.  Julie now shares her home with newly adopted Molly, and as part of my upcoming 2011 shelter dogs program, i am extending Julie a discount on a scruffy dog photo session, should she choose to have Molly photographed.
in the meantime, the 2011 calendar is ready.  calendars sell for $15, and all profit goes to the animals at the shelter … so, as always, feel free to throw in a little extra!  there are a couple of ways you can get yours …
– you can pick up your calendar in person at the KWHS at 250 Riverbend Drive in Kitchener … BUT before you head over there, please take a moment and check out the KWHS Wish List — items needed by the orphaned animals.  this includes everything from cleaners to office supplies, kitty litter and collars.  maybe you've got some of this stuff lying around the house and can haul it over there when you go to pick up your calendar!
– you can go to their website right now and order online using their easy "Buy Now" button, and pay with PayPal.  ($3 for shipping.)
– and for scruffy dog clients … if you'd like to pick up at the studio, or add a calendar (or several!) to your order, just drop me a line.
here's a peak at what's inside your 2011 calendar …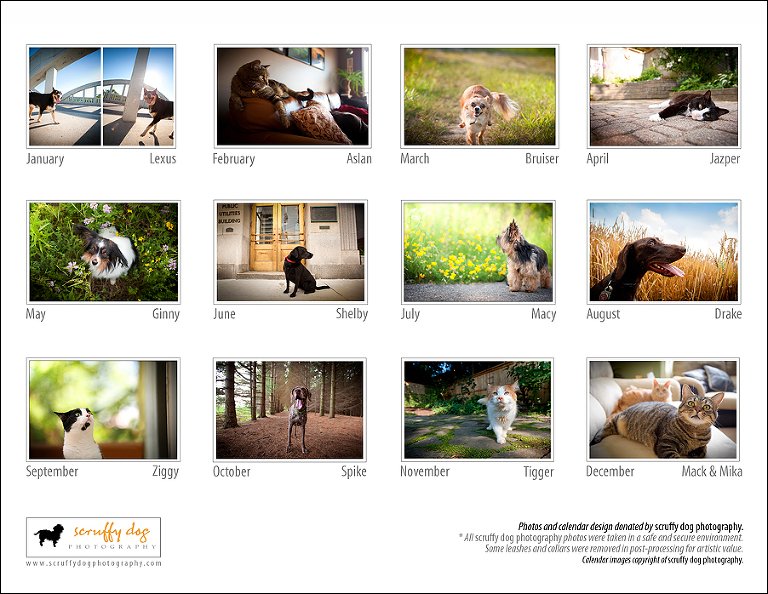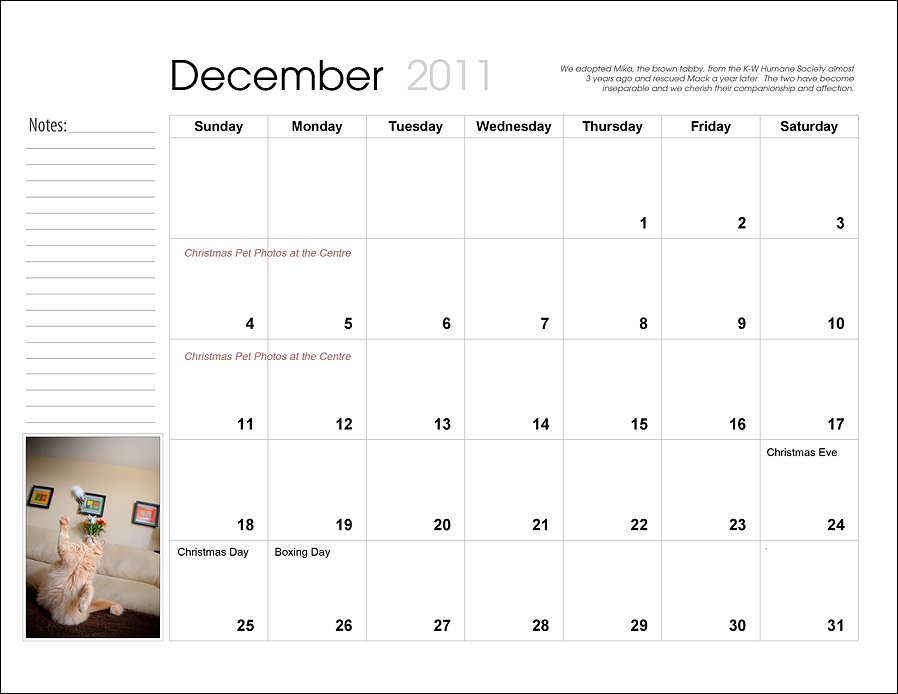 now … let's help out those orphaned animals!