merrick and i enjoyed the company of more than thirty wonderful owners and over a couple dozen awesome dogs today …

… as we joined Tami Packham, Certified Educator Trainer, of Waterloo Dog, for an awesome group walk.  (and yes, merrick's up there.)  it was a big group and hard to cram into a frame.  next time we'll try stairs, guys.
merrick made a ton of friends along the way, and hopes to enjoy playdates in the future …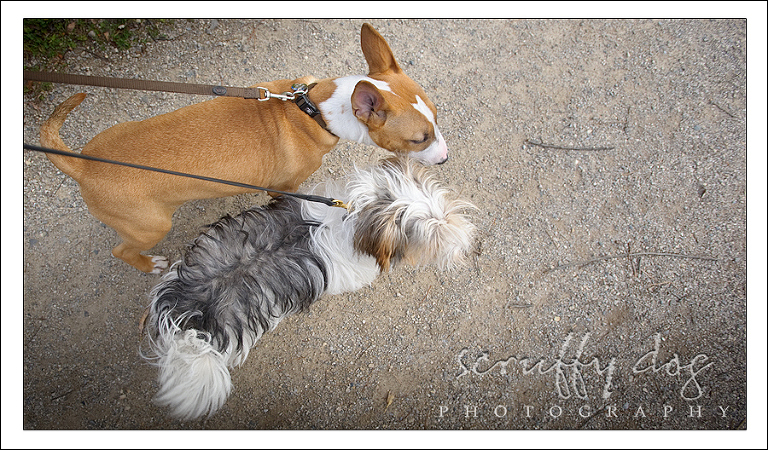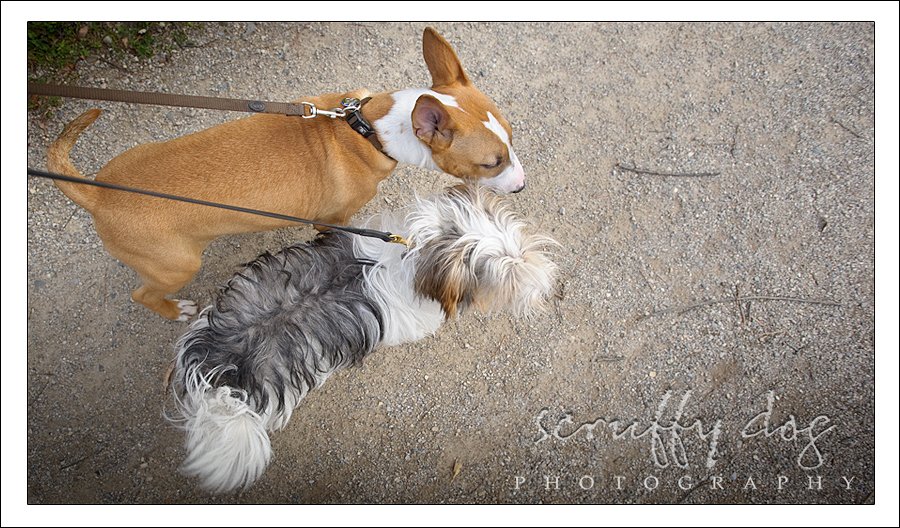 … even if they're a terrifying twelve-legged norwich  tarantu-terrier …
i'd have taken more photos, but was truly enjoying the break.  what an awesome morning!  and coffee courtesy of Bark & Fitz.  thanks, everyone!  see you next month!  and thanks, Tami, for such a great monthly group.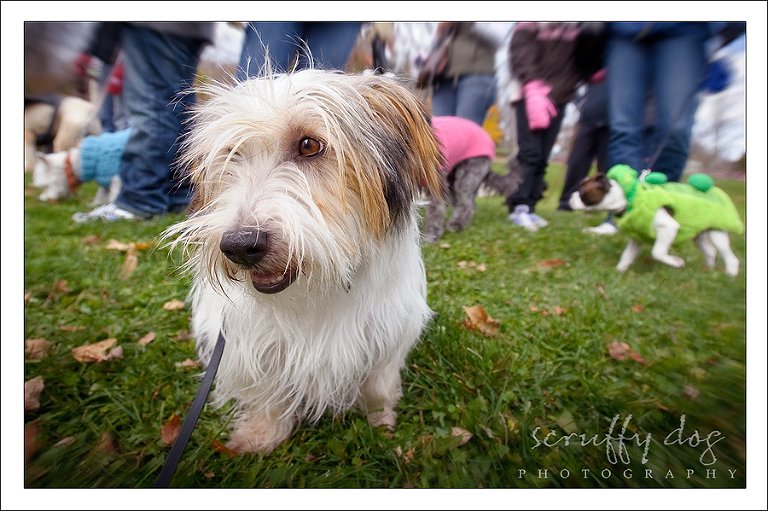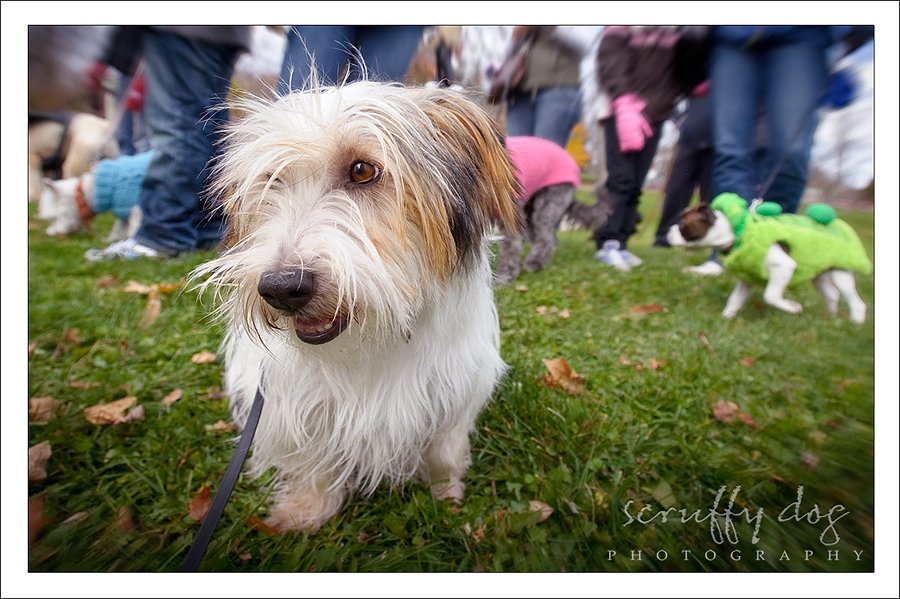 NOTE: for anyone at the walk this morning who would like a digital copy of the top image, let me know.  you can't tell from the blog-sized image, but it's a good, clear image of everyone … if you happened to want a print of a bunch of nutty people with their dogs in Waterloo Park, that is.  🙂