i'm finally able to present to you more of Miles than just his sneak peek …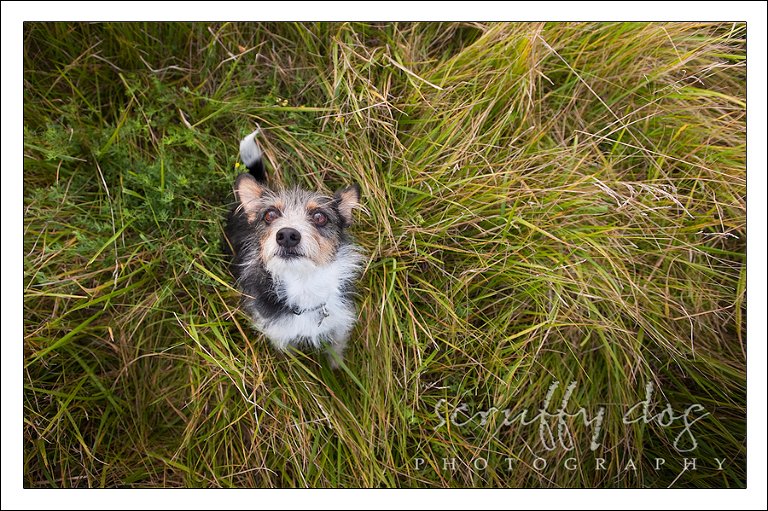 this little guy is a riot …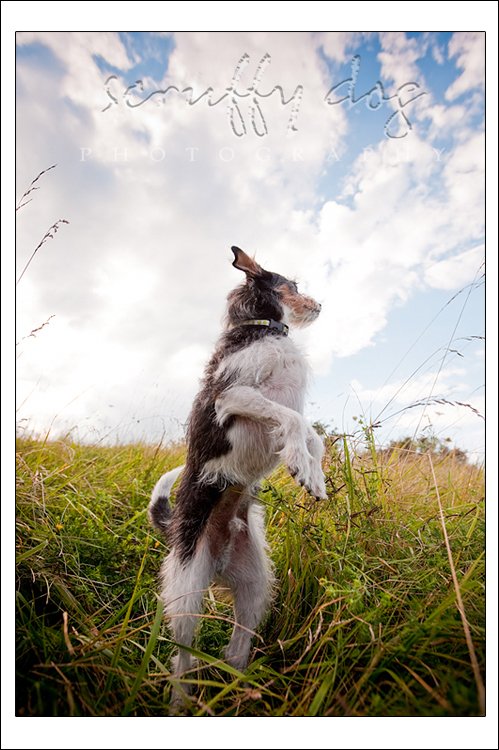 and lots of fun to work with.
of course, maybe it helps that i know terrierists … just a little.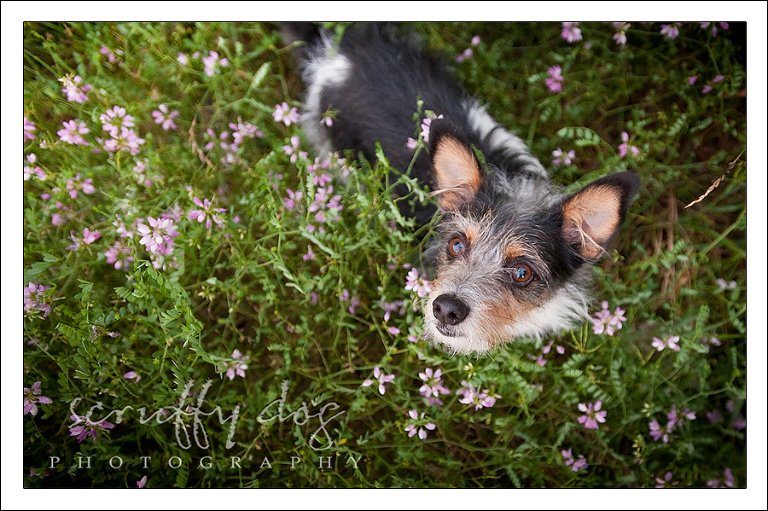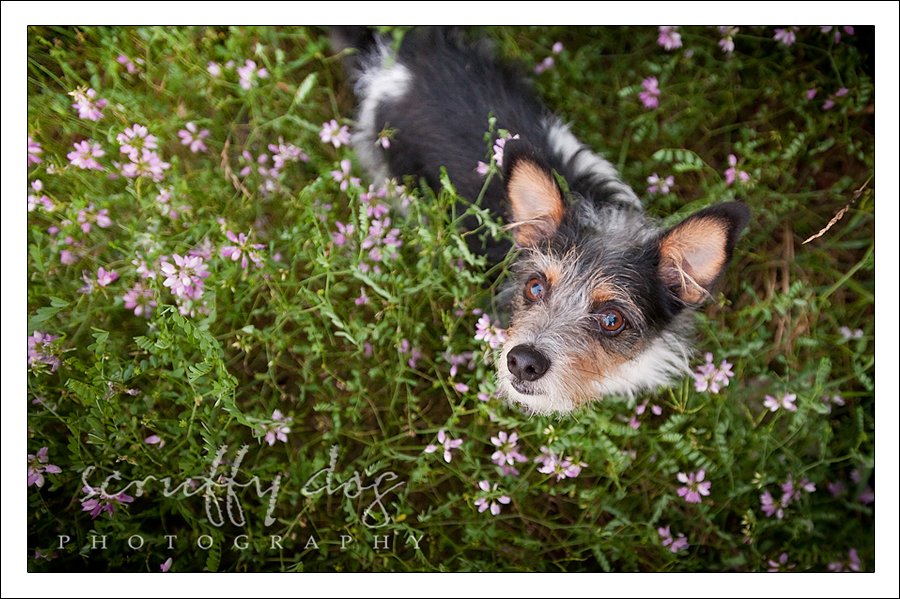 Miles hails from Tennessee … picked up as a stray, housed for months at a boarding kennel while attempts were made to find his owner, and finally a rescue group down there found room for him … at which point he found himself on the terrier-train of rescue transport all the way up to Ontario into a failed-foster home where — in spite of much interest in the boy — foster-mom Ingrid simply couldn't give the boy up.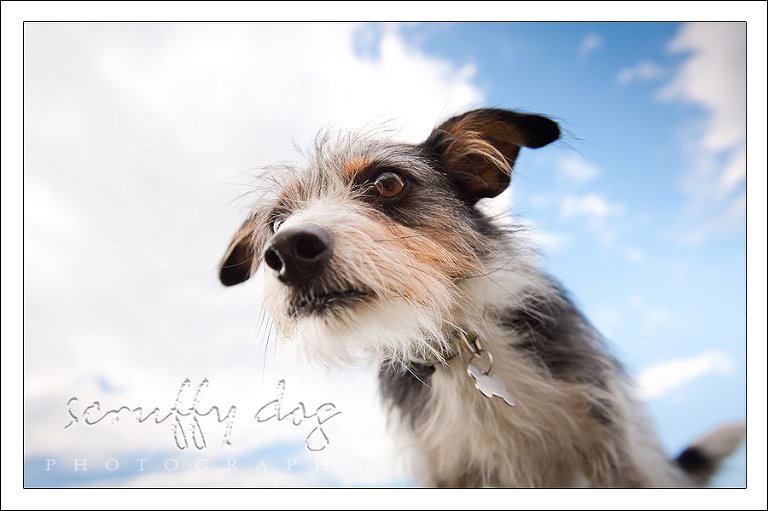 and after traveling miles and miles to be with new mom Ingrid and the rest of his pack, well, you can understand how he comes by the name.
i had a great time with Miles and photography-enthusiast Ingrid as we traipsed her parents' property looking for photo-ops …
you gotta admit, he's a pretty talented little dude.
and of course, no dog escapes a scruffy dog photo session without a butt shot … at least, no dog this cute.
but any model who works this hard definitely earns the delicious scruffy dog treats.
of course, it wasn't all posing.  there was crazy running …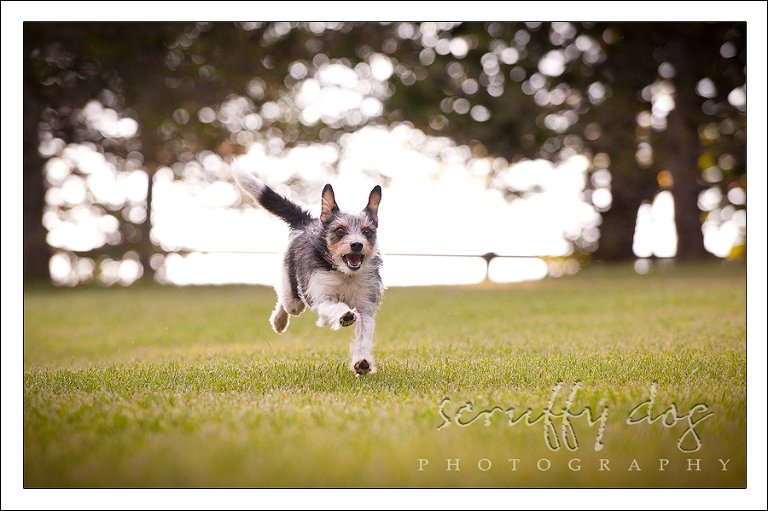 … and checking out new trails.  don't you just love that little upside-down apostrophe of an ear?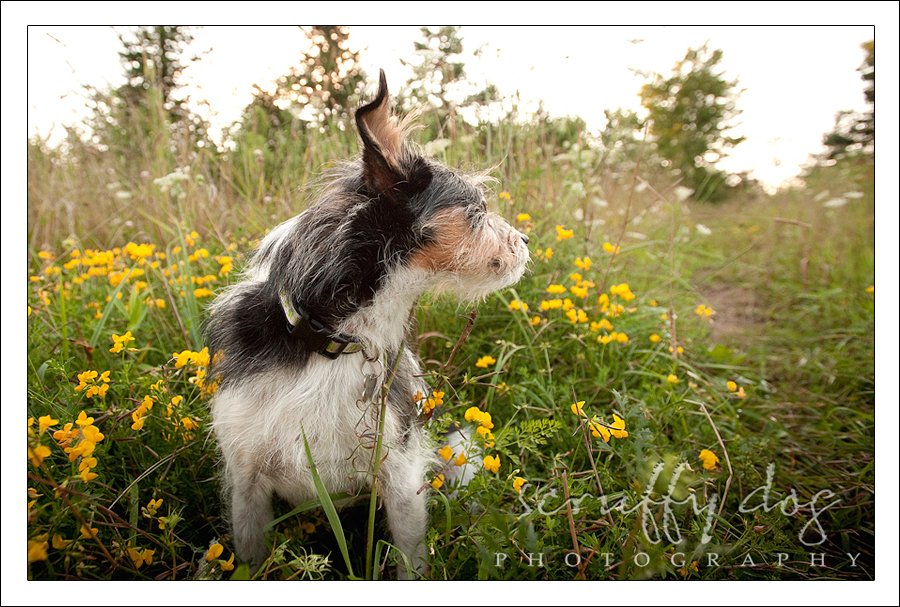 … and checking the sky for birds.
…and did i already mention the delicious treats?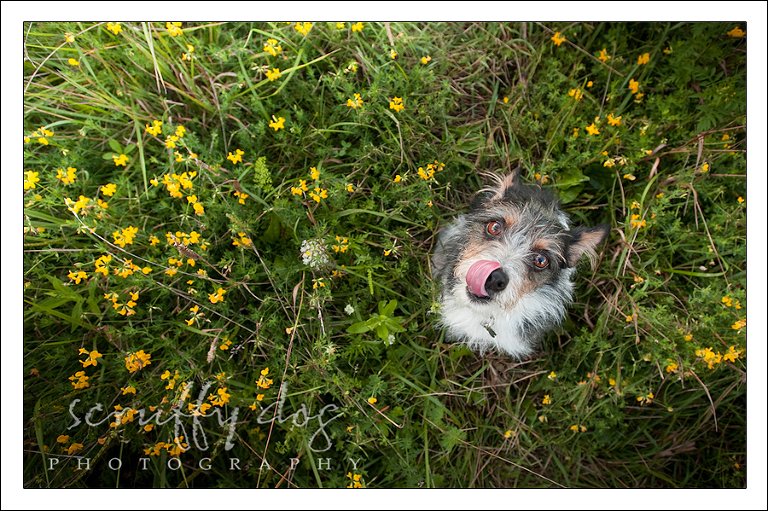 from there — as the sun was setting and casting a lovely pink hue across the sky — we found a small floating dock down on the river behind Ingrid's house.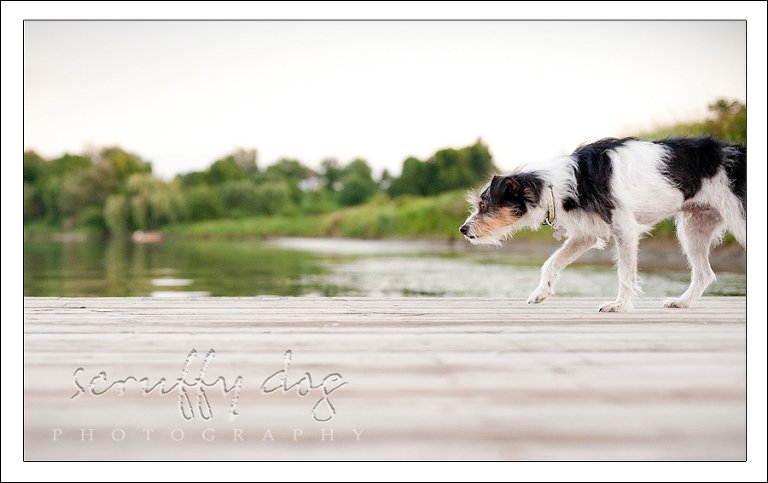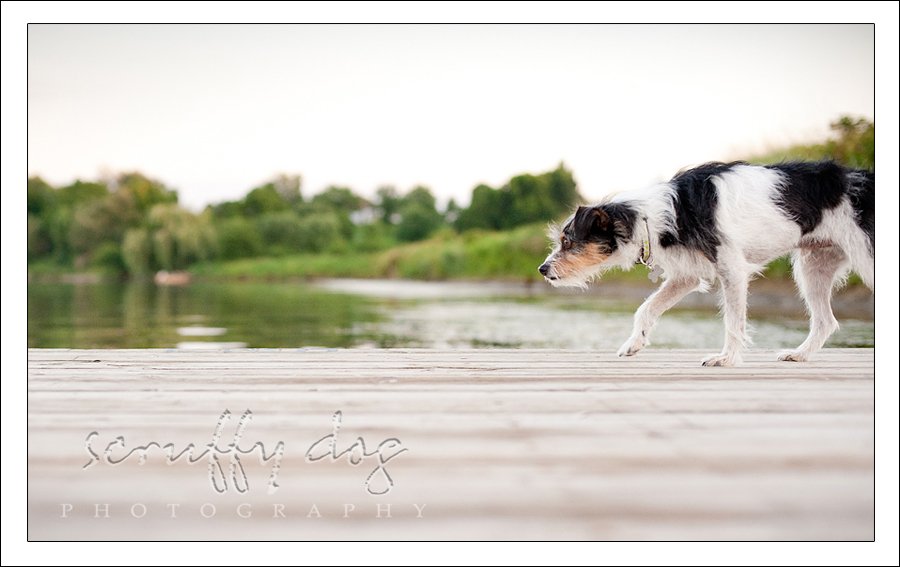 Miles wasn't too certain about the sloshing sounds the dock made, though.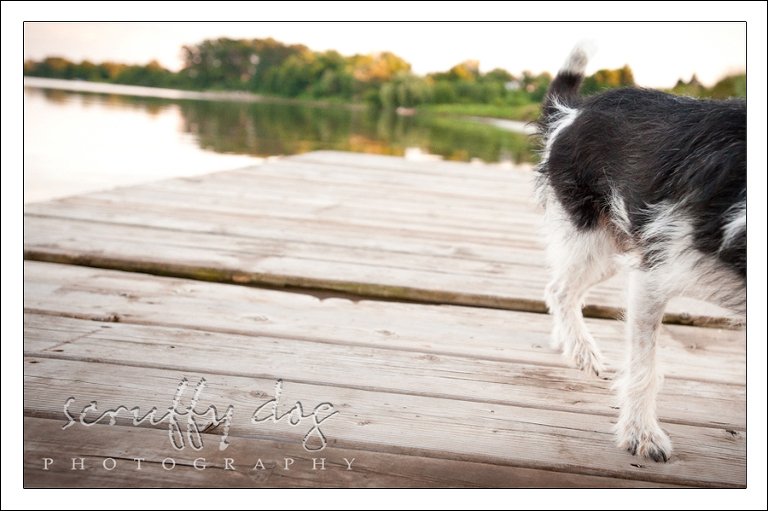 … so i had to work on his confidence a bit and take my time with him in this new situation.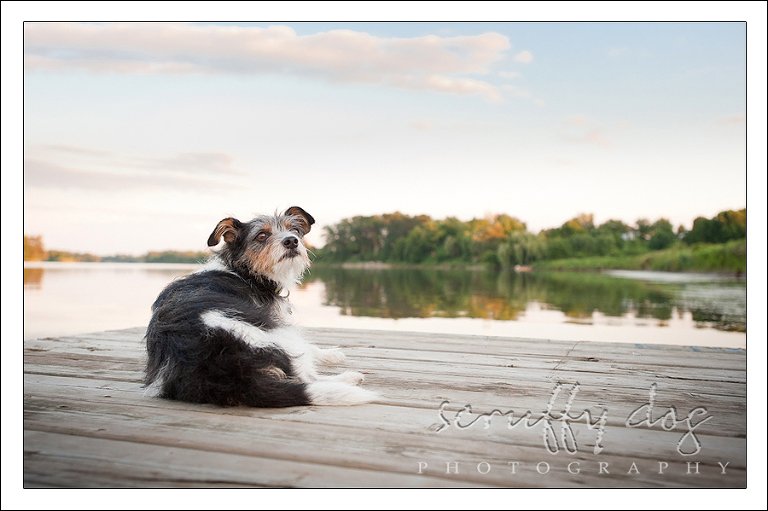 mom helped too.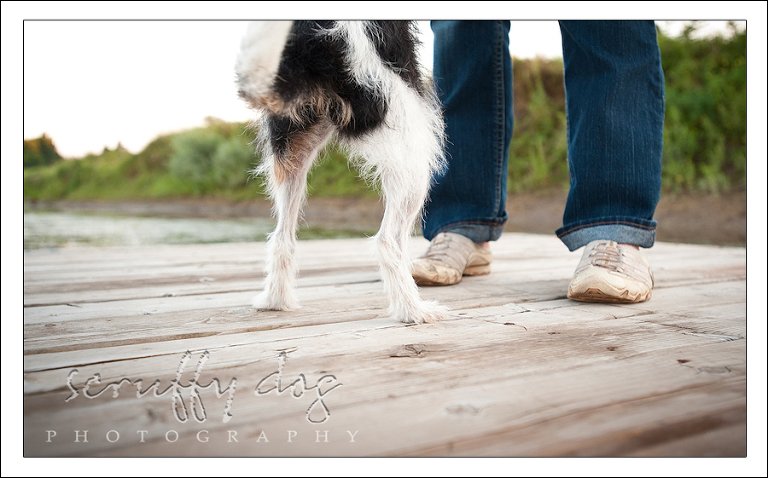 i just love the look in this boy's eye … "I'll sit here, but i'm not going to like it."
he was far more comfortable in one of his favorite positions: tucked in the crook of his mama's arm.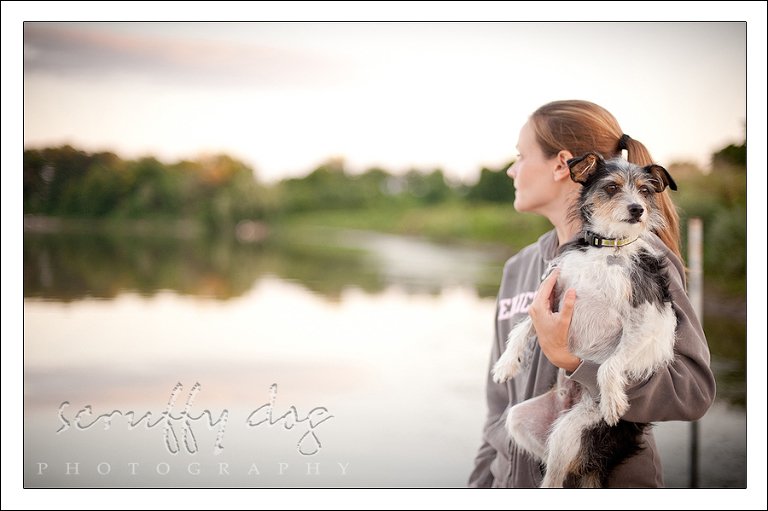 of course, i decided to have a little fun with him and Ingrid …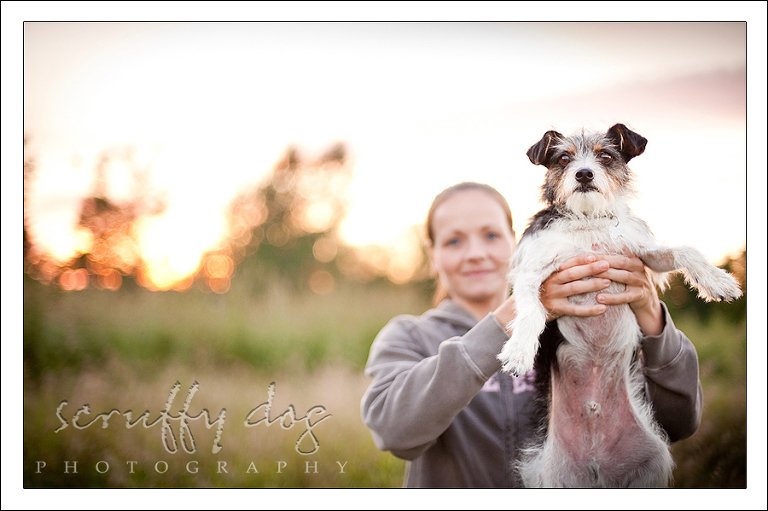 she sure loves this little wirey boy.
it was dusk as we headed back to the house, but in spite of the low light i wanted to work with Miles and these few flowers on the walk home.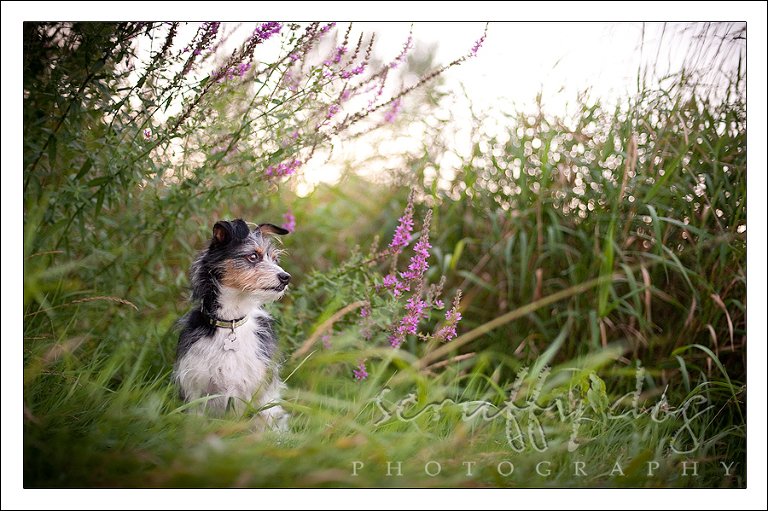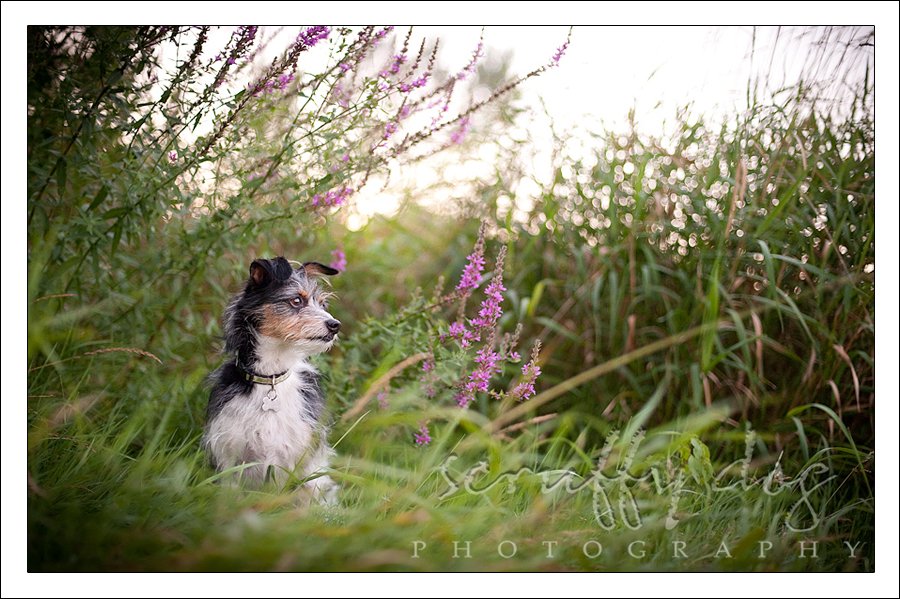 exactly how adorable is he?  i mean, really?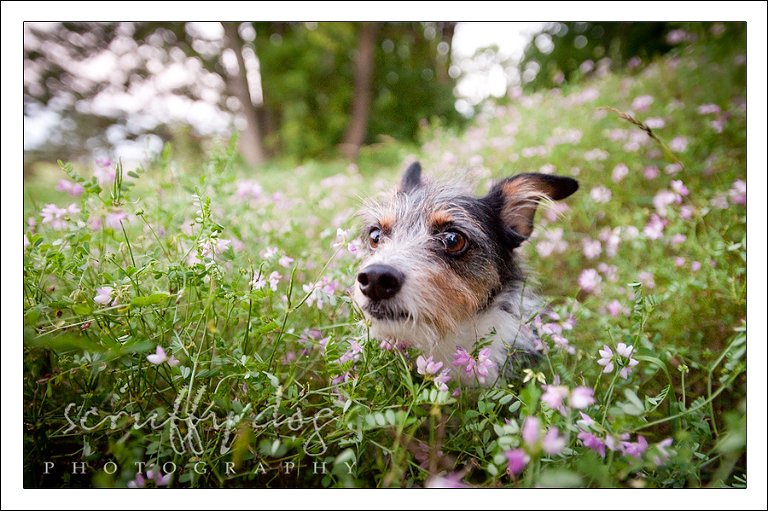 and finally home … a little chillin' …
… a little dancin' …
making sure the house is secure …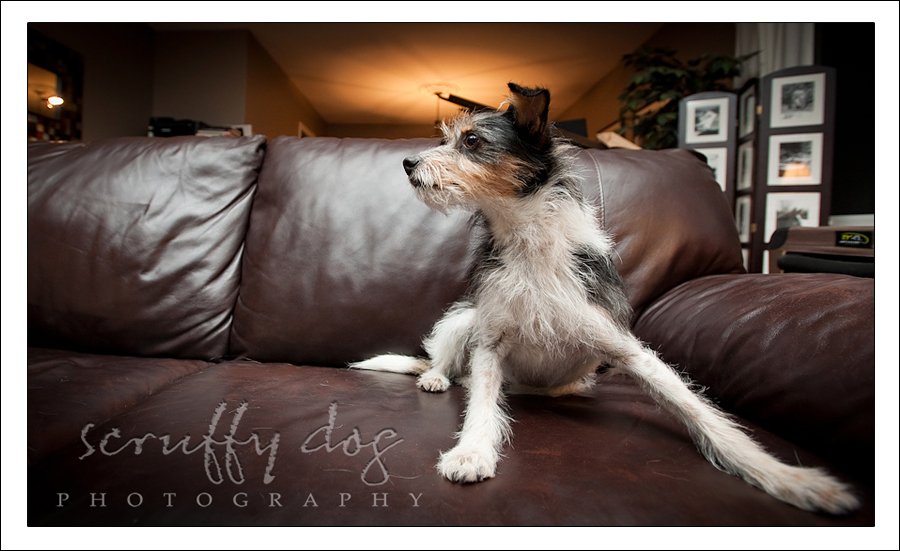 those are busy paws.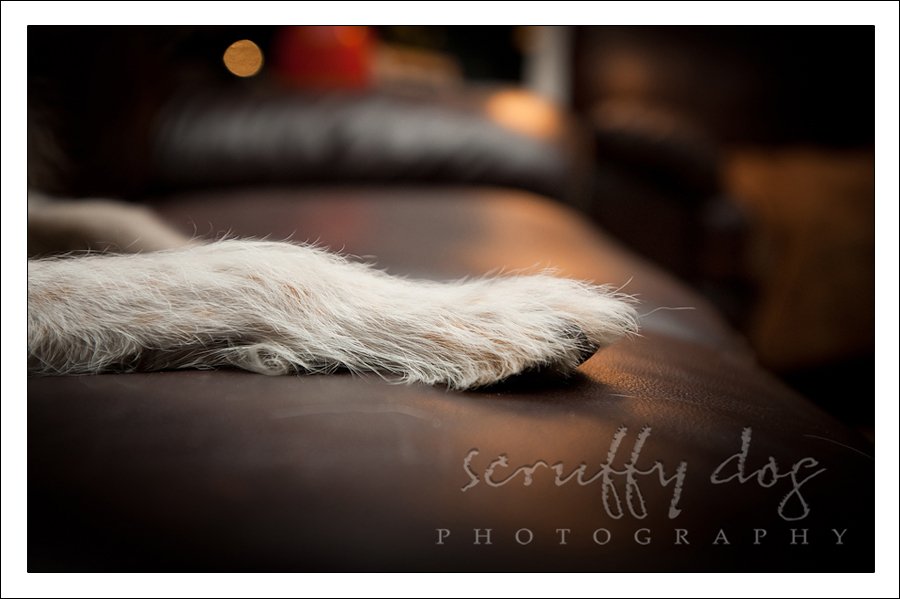 and of course, ever pack needs a strong leader …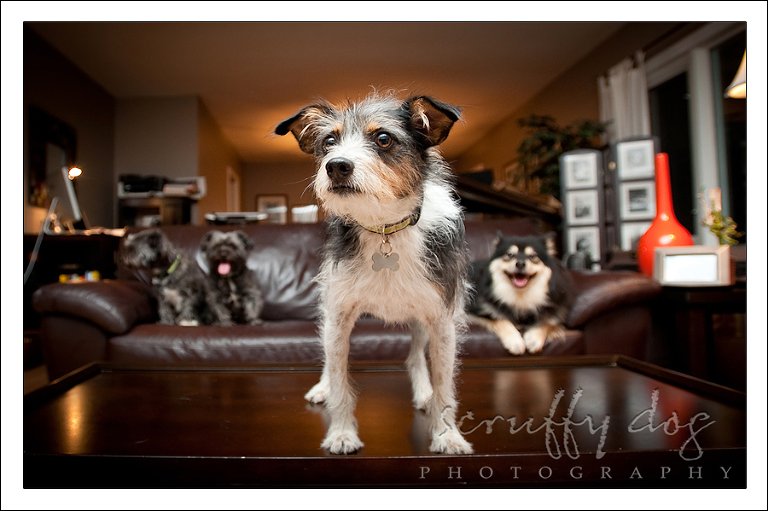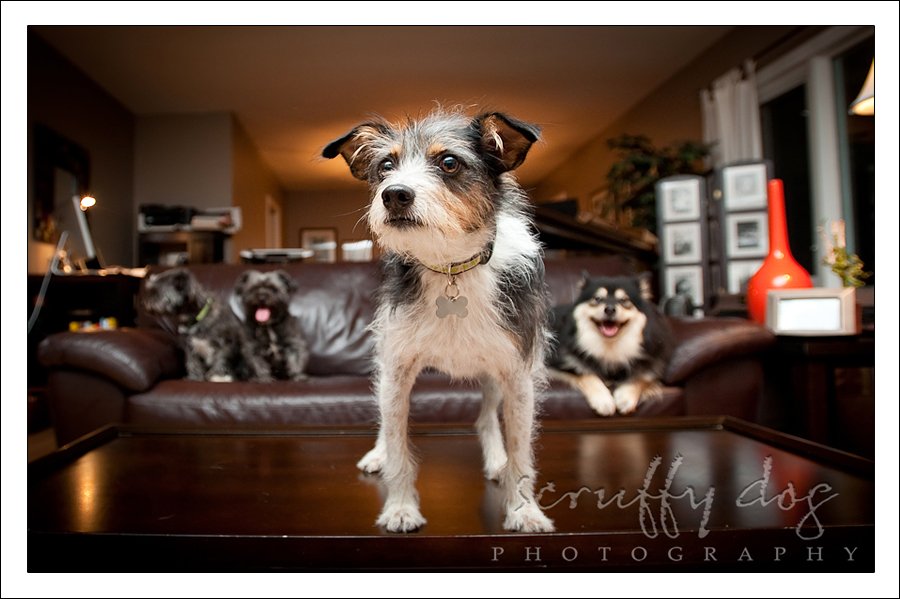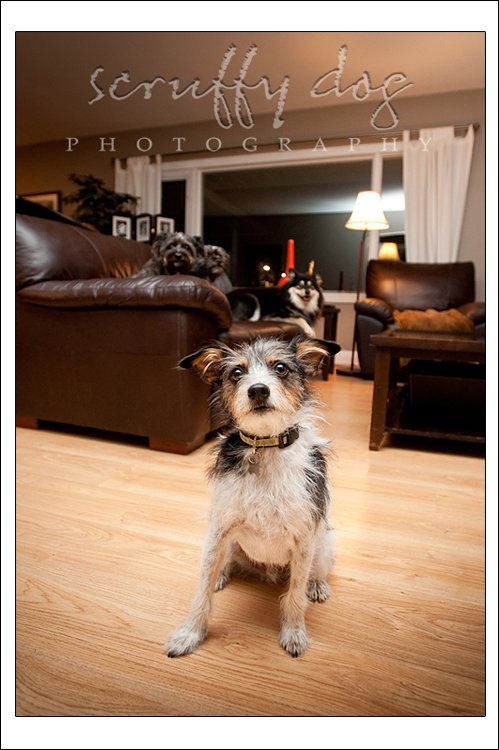 thanks, Miles, for being one of the most adorable clients ever.  and thanks, Ingrid, for introducing me to your wonderful little man.  i hope you enjoy your gallery.  see you soon!