with probably 80% of the scruffy dog images being shot in the great outdoors, throughout all the seasons, Mother Nature definitely plays her hand in the scheduling.  ask any scruffy client who's anxiously watched first the long-range, then the short-range weather reports … then turned their eyes to the skies, and finally picked up the phone to discuss the logistics of having me drive to Toronto or Hamilton or London.  "So is it raining there right now?" "What direction are the clouds coming from?"
sure, it's always a gamble, but so far we've never gotten wet and it's always been fun.  and if shoots have to be rebooked, we rebook.  no big deal.  the scruffy dog schedule is laid out specifically to keep room for rain dates.
what we can't always book for is those perfect skies.  sometimes it's just flat and overcast.  and quite frankly, that diffused light is the best, but it doesn't make for a very appealing back drop.  so sometimes i have to get a little crafty to take an image from drab to 'finished'.
in this case, sweet old man Oswin here was lacking a little zip in his sky …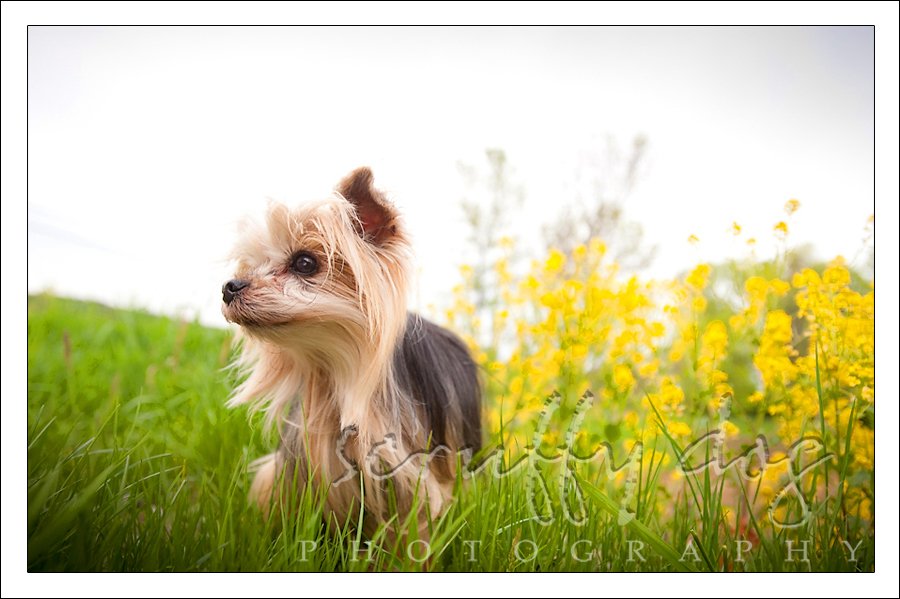 so i went to previous client Riley's shoot and borrowed his sky for a bit … (he didn't mind. he had lots of sky over those wheat fields)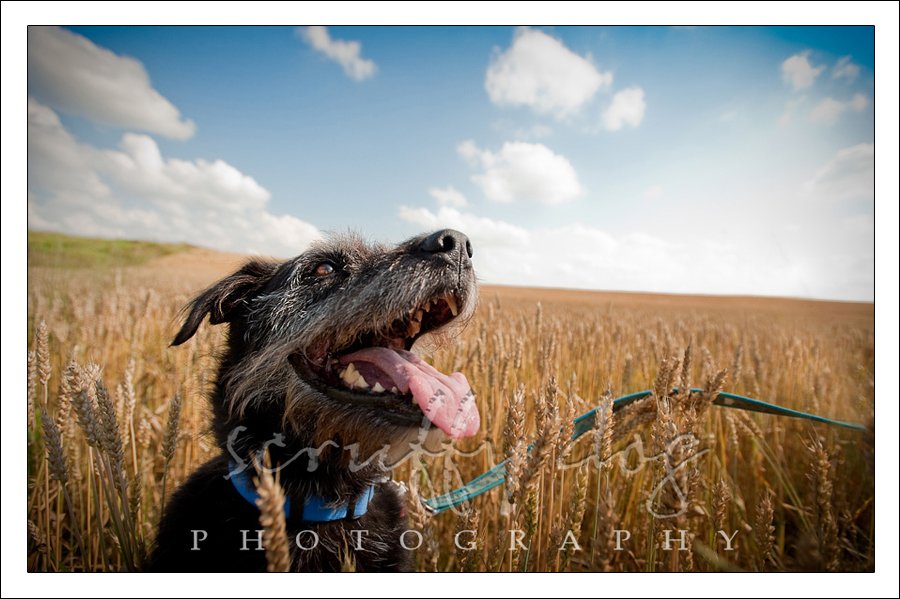 and voila … the finished piece: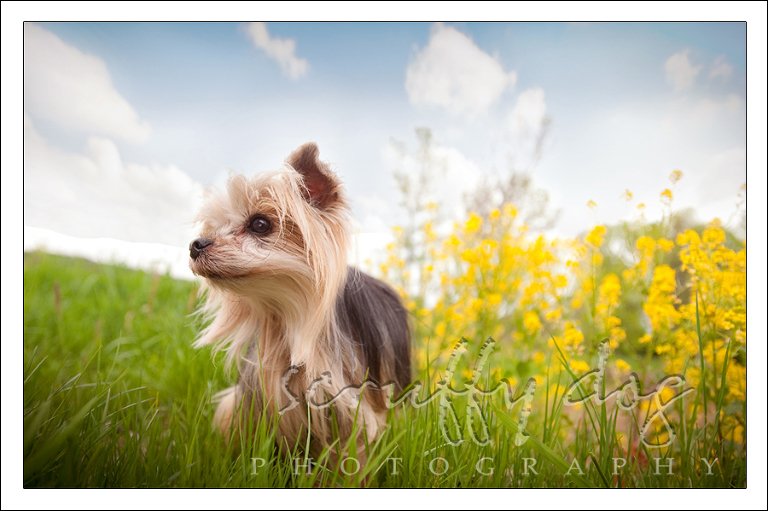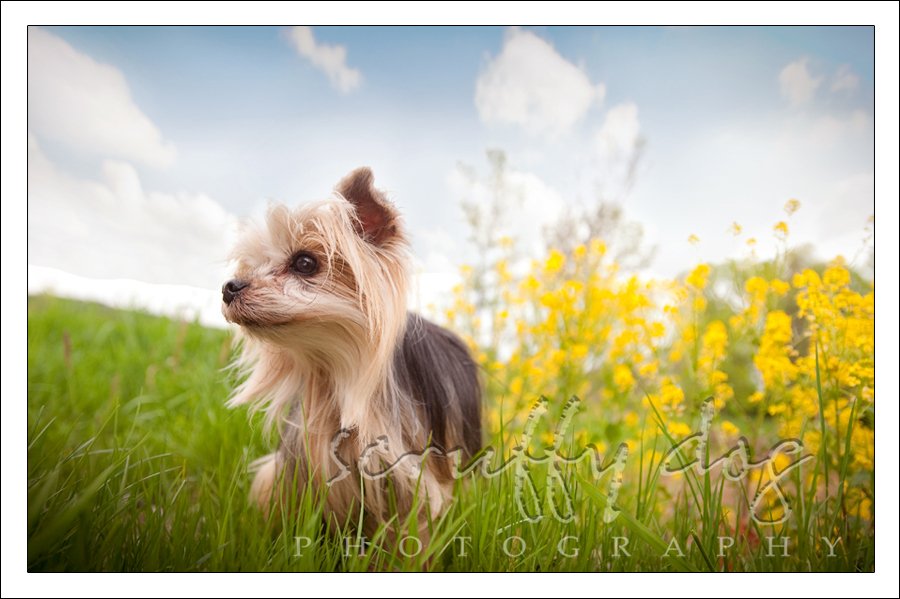 and here's another example: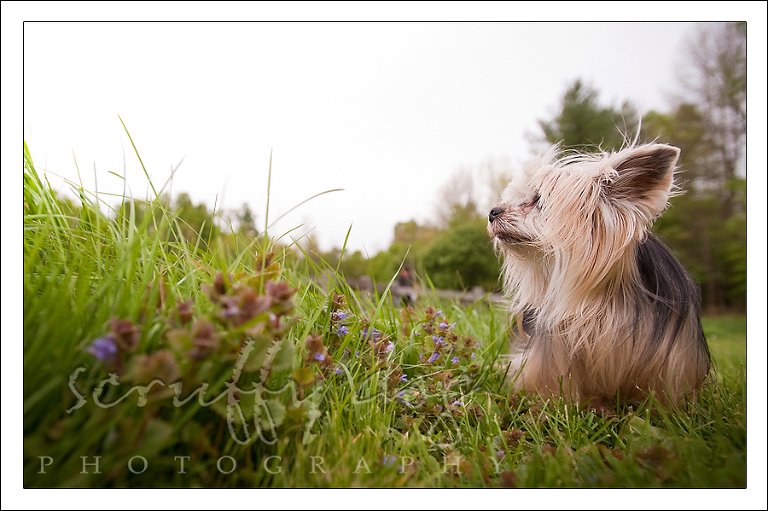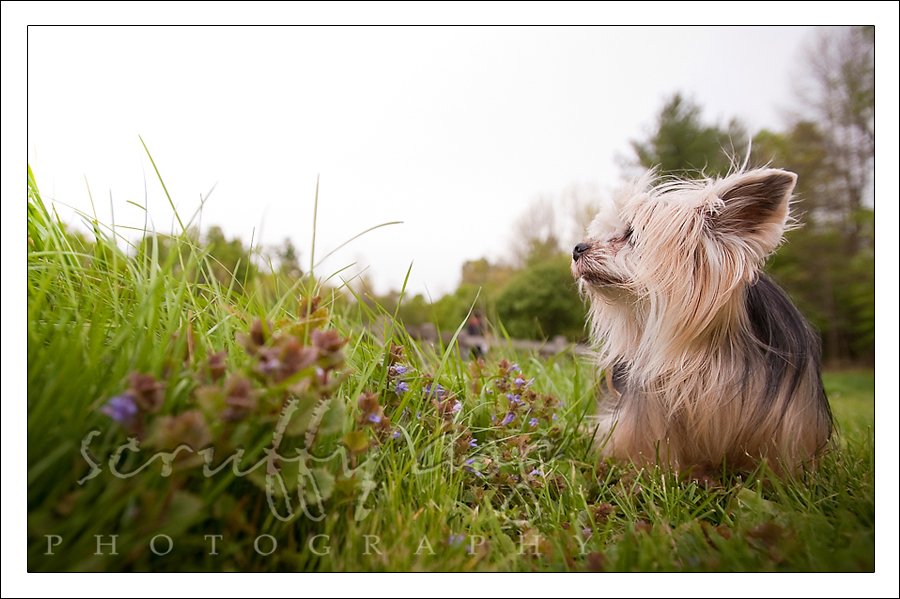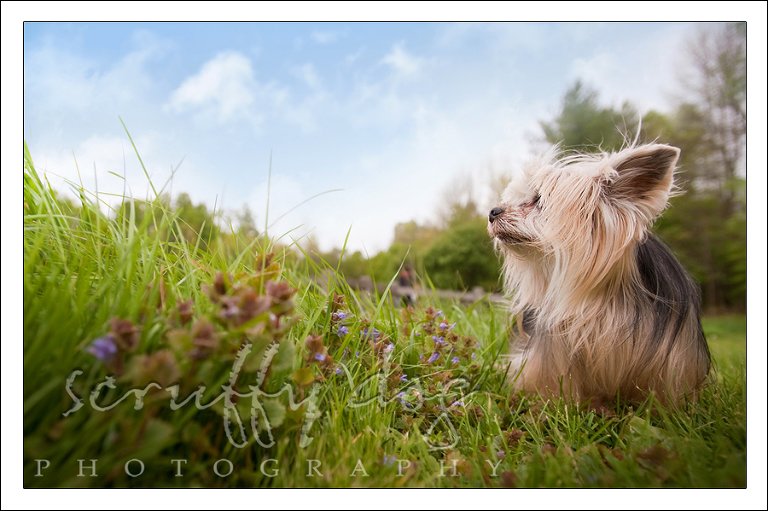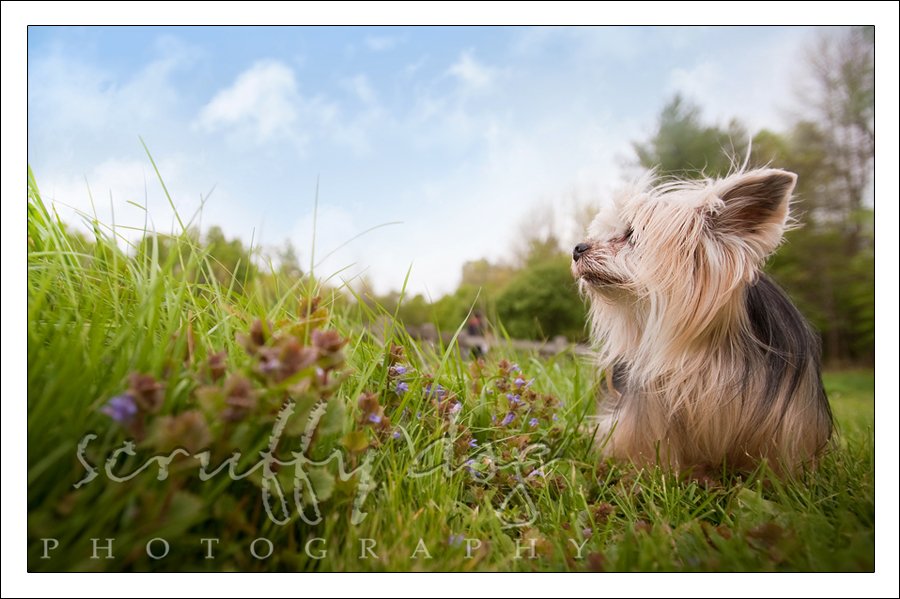 having said all that, i will admit that i'm something of a purist: although the post work on your finished images is careful and extensive, and i remove leashes and other background clutter on any images that go to print, i generally won't photoshop in anything that isn't truly there.  and yes, i've had some pretty weird requests, but we won't go there.  🙂