for those who didn't catch Bridie's sneak-peek earlier, this is Bridie …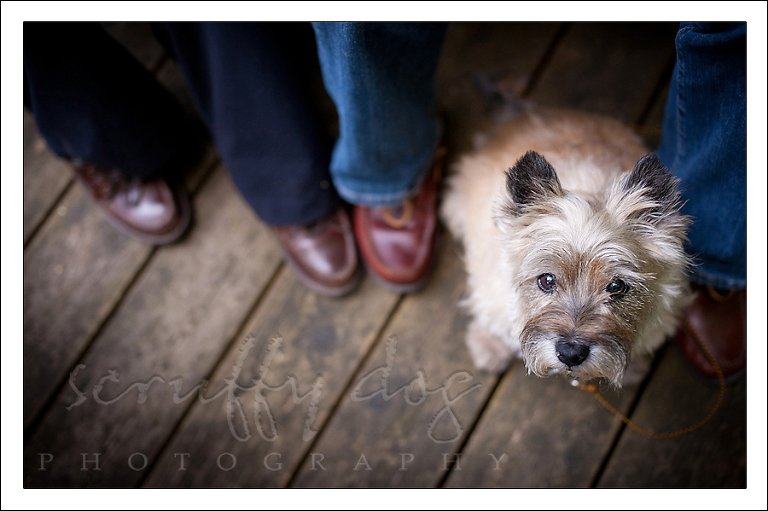 cairn-terrier extraordinaire …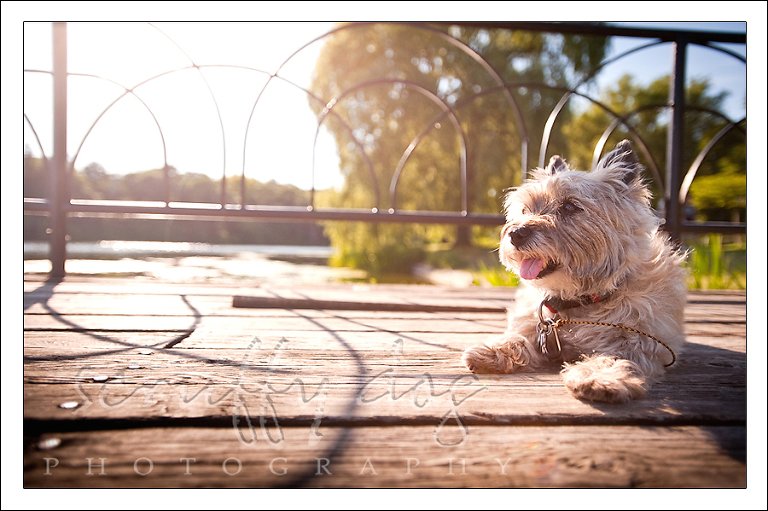 … sweet old lady … but don't call her "old" to her face or you might just get the cold shoulder!
feisty and spirited like any terrier worth their salt …
… but mostly what you should know about Bridie is that she is loved beyond any measure known to man.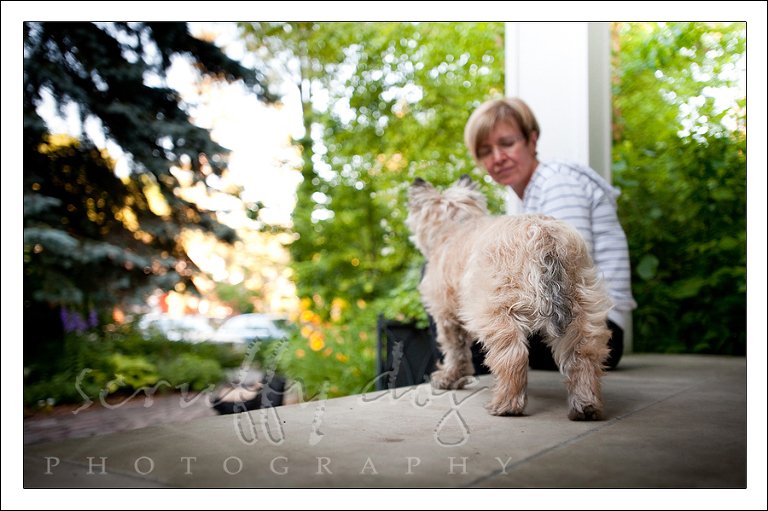 when i received mom Harriet's phone call, as with most of my initial contacts from clients, our conversation centered around the logistics of scheduling and the shoot, the possible locations, the dog, etc.  but Bridie's situation was different … as a senior dog struggling with Cushings, there was plenty to discuss — health, diet, vetting — but most importantly, how to fit Bridie's shoot into an already crammed summer schedule.  always with cases like this — seniors, failing health, etc. — i make room.  but when Bridie ended up in the hospital the day before our shoot, in renal failure, i wasn't certain i'd ever have the pleasure of meeting this sweet girl.
fortunately, that terrier spirit is strong — as i know well myself — and i should never have doubted the eventuality of Bridie's shoot, even if we did have to postpone it for a few days to allow her to recover enough.
we started in the park … a good long walk …
with enough rests in between …
and then home, where i probably had the most fun with Bridie and the variety of textures and colours around the house.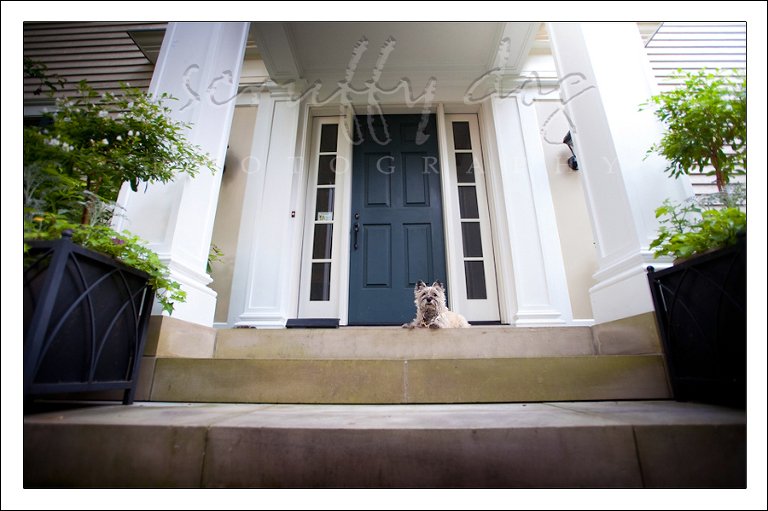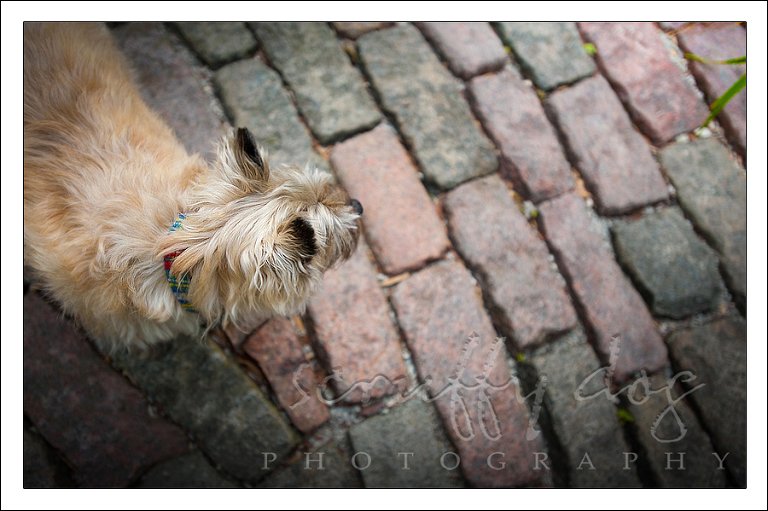 we needed to take a short break for Bridie's dinner and meds …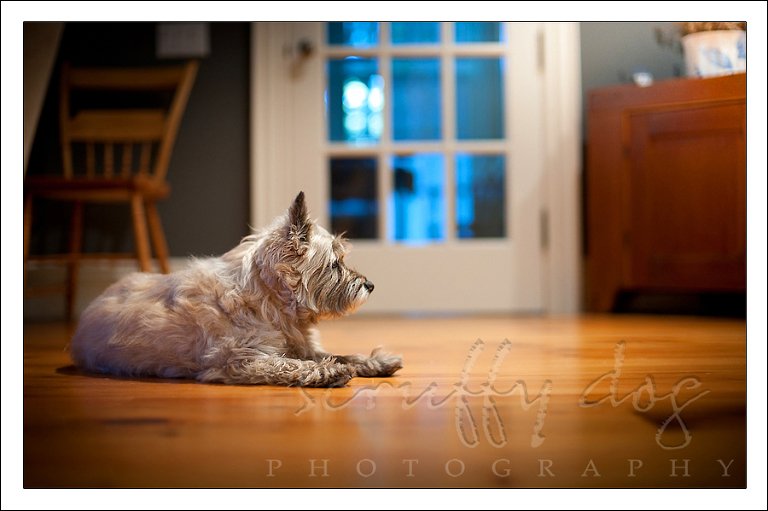 where she waited patiently … sort of …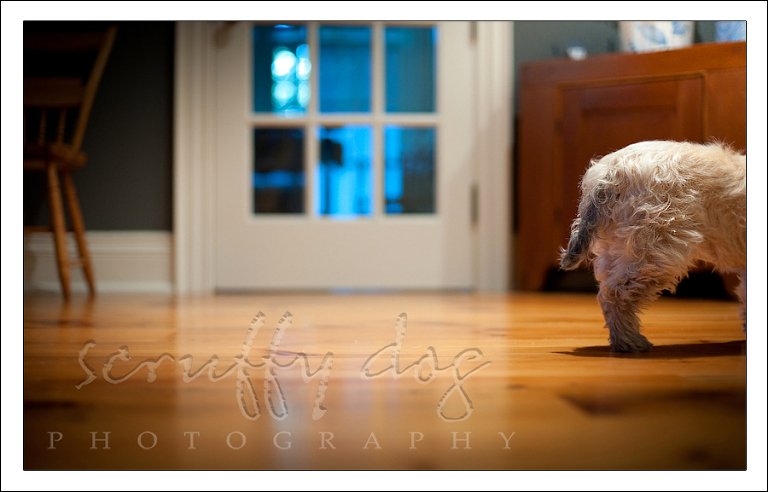 then back outside …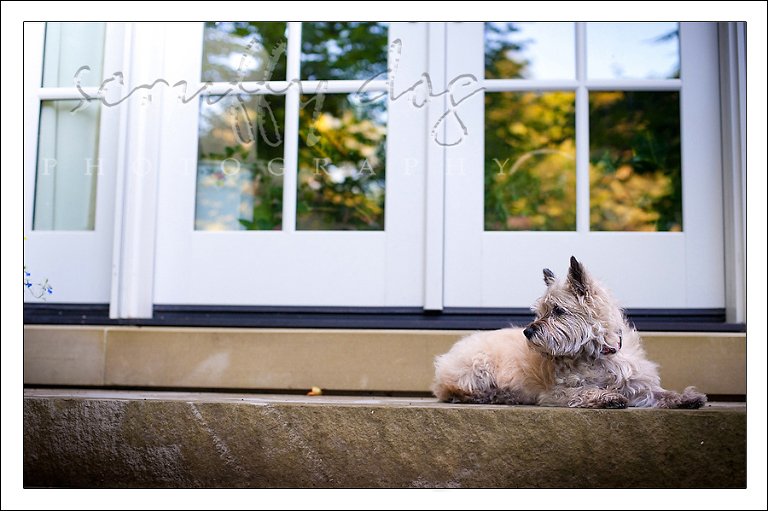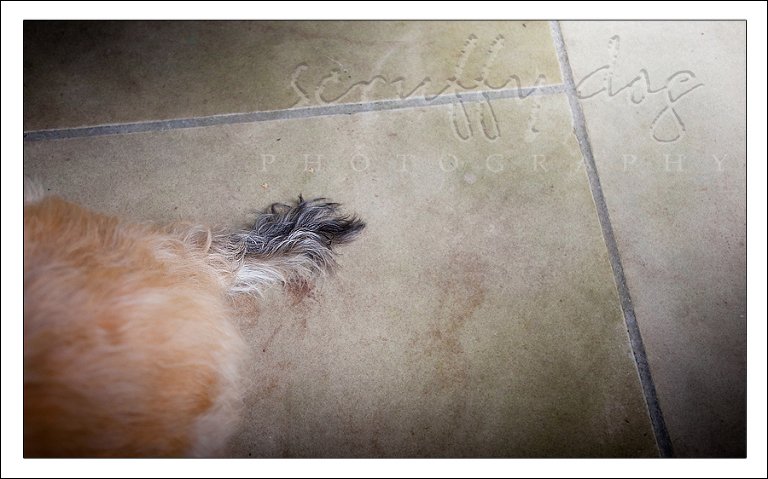 i loved the back deck and hillside, all dark and dramatic … and Bridie was on the lookout for racoons.  probably the same ones that crossed my path as i drove off much later at dusk.
in spite of being in renal failure, Bridie could still be roused for a good game of ball.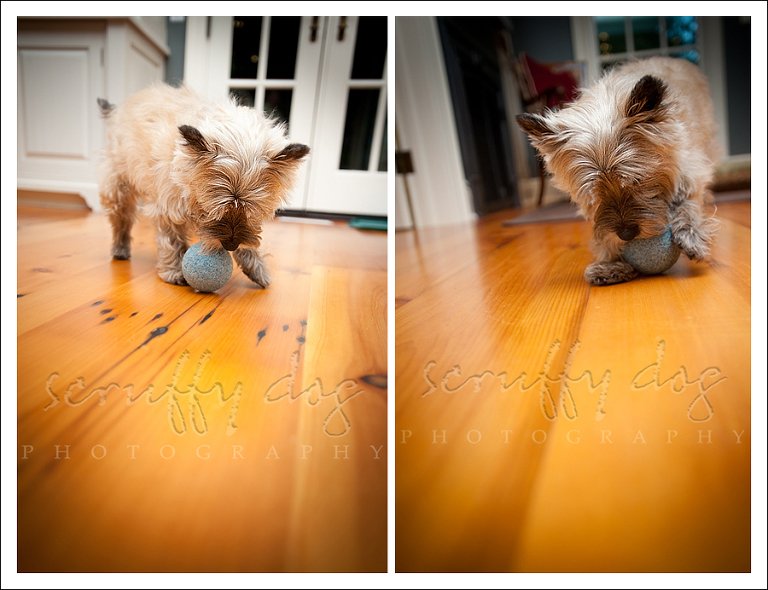 and then more resting.  after all, a girl this gorgeous does need her beauty rest.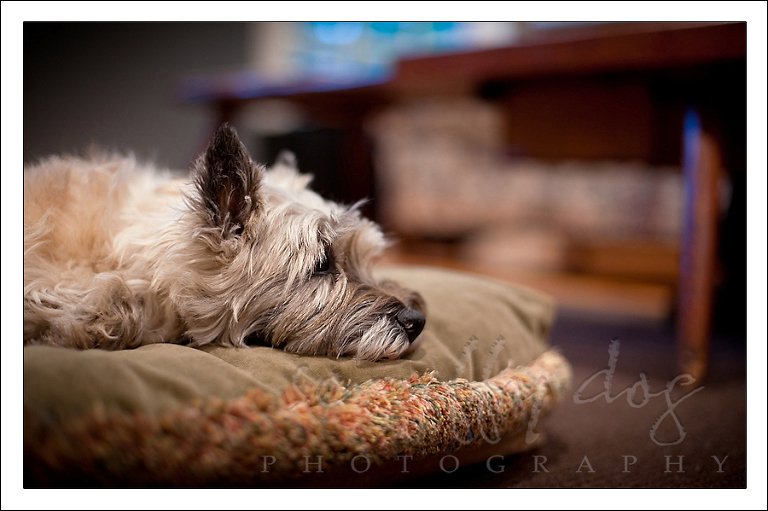 but it didn't take much to get her up and going again.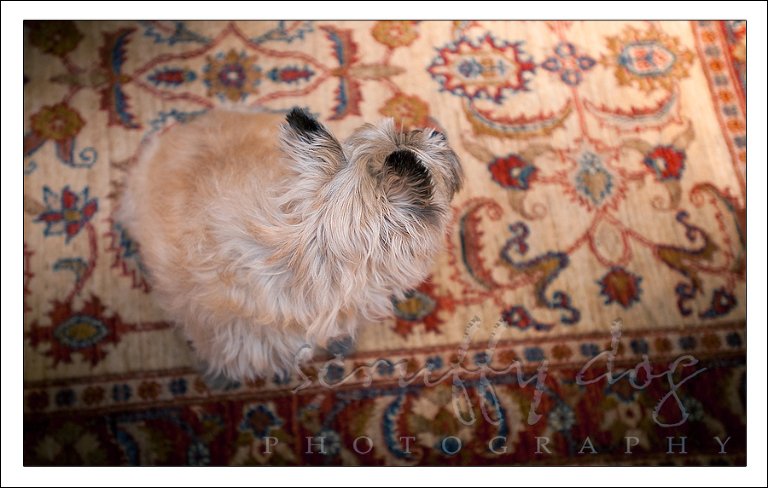 … especially the promise of the neighborhood cat!  a terrier's work is never truly done.
and finally up to mom's office, where Bridie spends most of her days, and where i, at long last, released her of her modeling duties once and for all.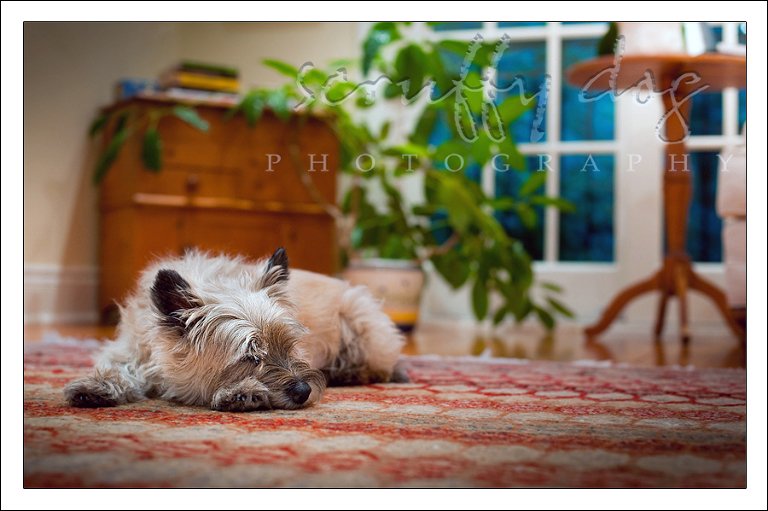 thank you, Harriet and Tom, for a memorable afternoon and evening.  and thank you, sweet Bridie, for being you, for hanging in there, and for loving your humans so utterly and absolutely.