meet Bruiser …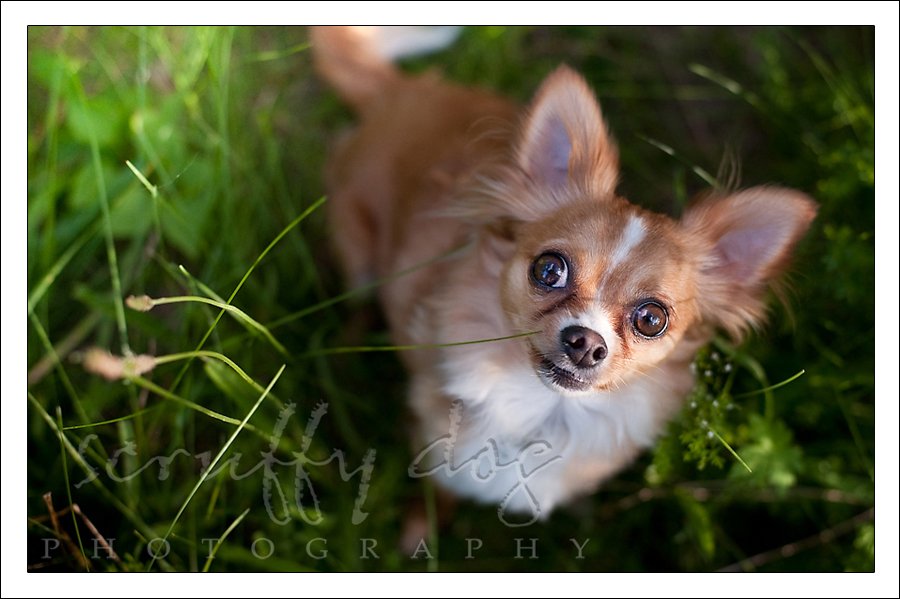 just had to share a few images from a shoot the other evening of an extra sweet boy.  oh yeah, he looks innocent enough, doesn't he?  just an absolutely, sweet, delicate chihuahua boy all tucked up in a lovely little nest of grass … soaking up the last rays of afternoon sun.  what a lovely, demure, little dog … or not!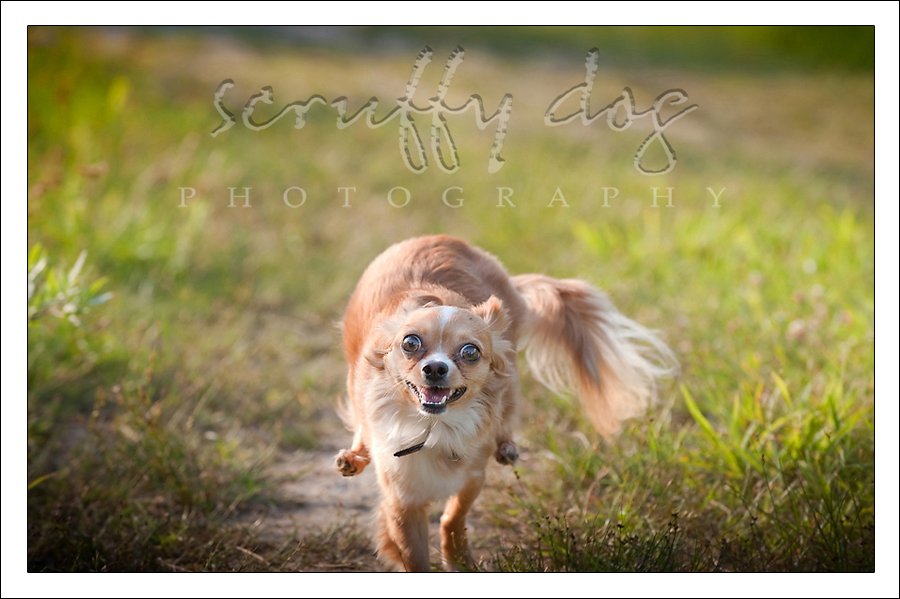 am i the only one thinking of that crazy squirrel from Ice Age?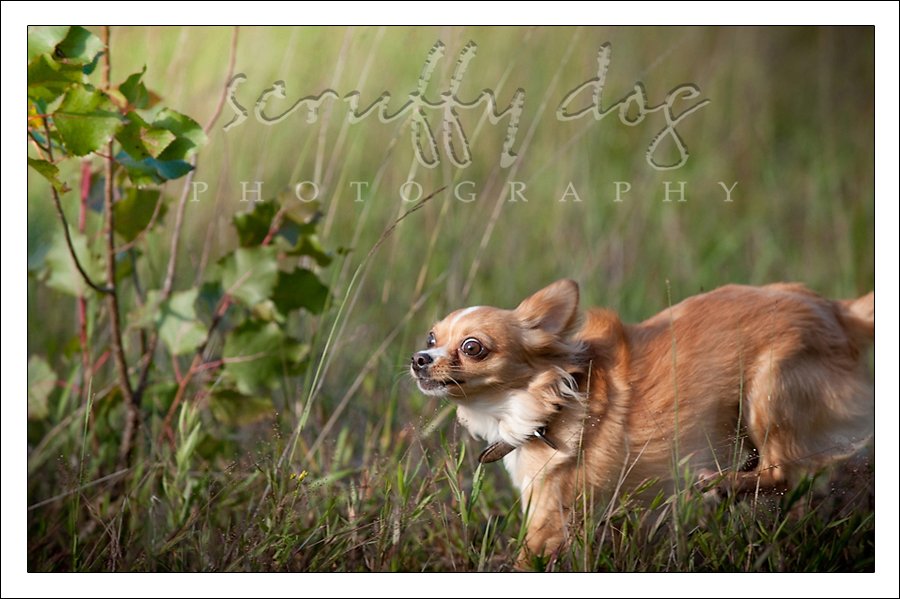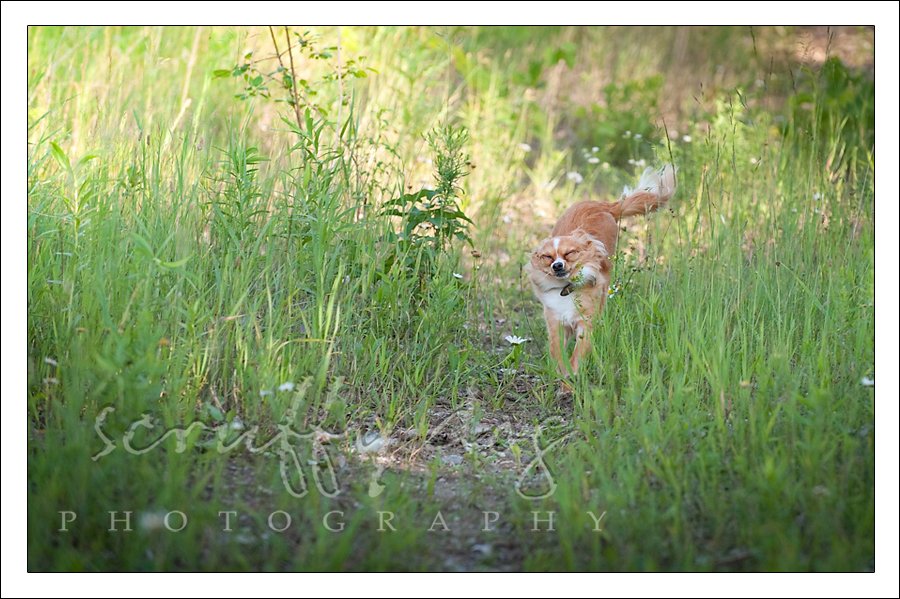 i had a blast with this whacky, wild boy who was often struck with zany bursts of the zoomies as he tore up the field.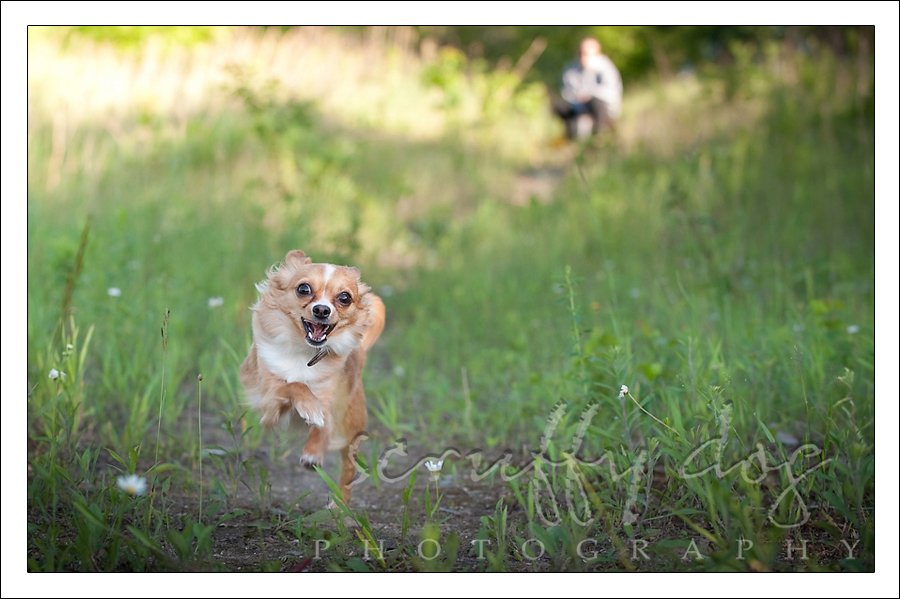 of course, running was the only thing Bruiser had on his mind.  posing's for sissy's!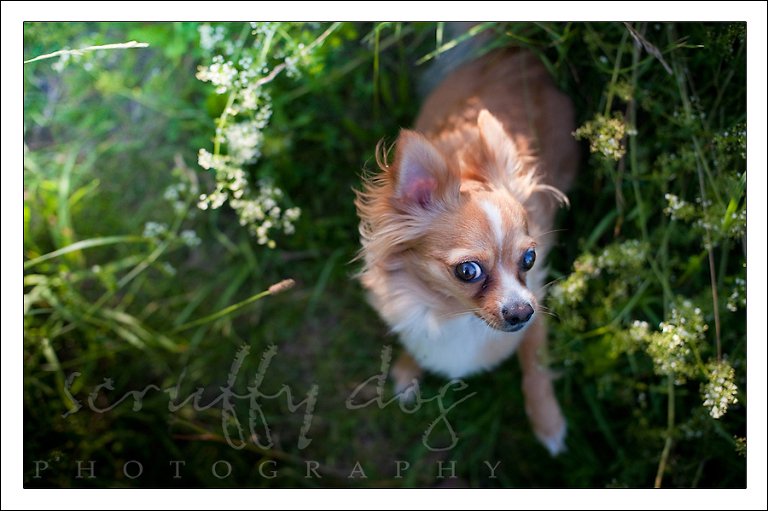 places to go. things to sniff.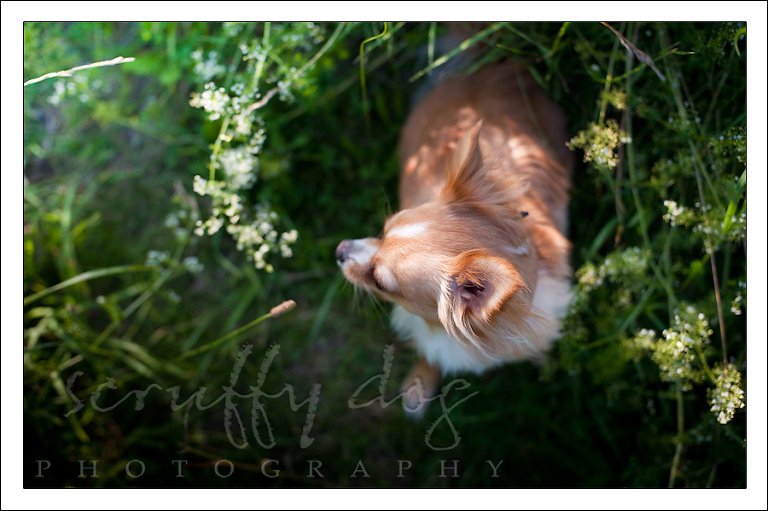 thanks for a fun time, Sarah, Jeff and Bruiser.  see you soon at your studio consult.  i hope you enjoy Brusier's gallery!