meet big boy Bosco …
he's an Olde English Bulldogge.  i'm sure i'll be corrected if i'm wrong, but this breed is a newer recreation of the original British bull-baiting dog, done by combining Bullmastiffs, American Bulldogs and American Pit Bull Terriers.  but don't dare call them oldie english bulldoggies, not even in jest … i was harshly corrected by a breeder at an event recently for having a little fun with the spelling.  gulp!  fortunately, Bosco here doesn't care what you call him …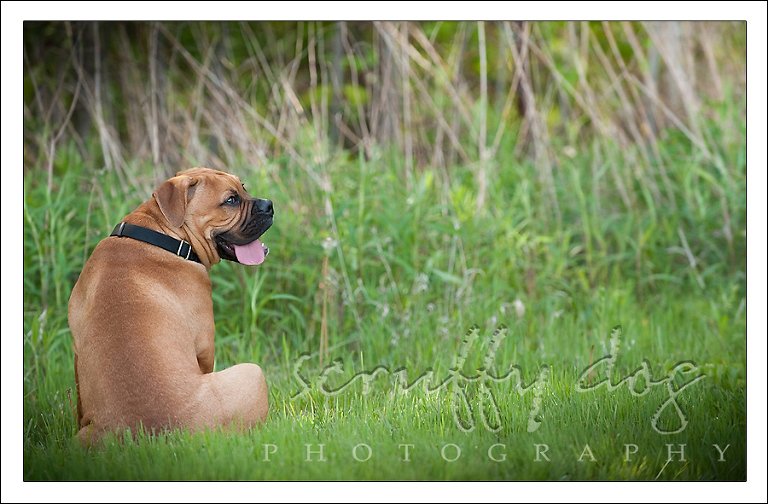 … as long as you've got the right treats, you can call him just about anything and he'll come running.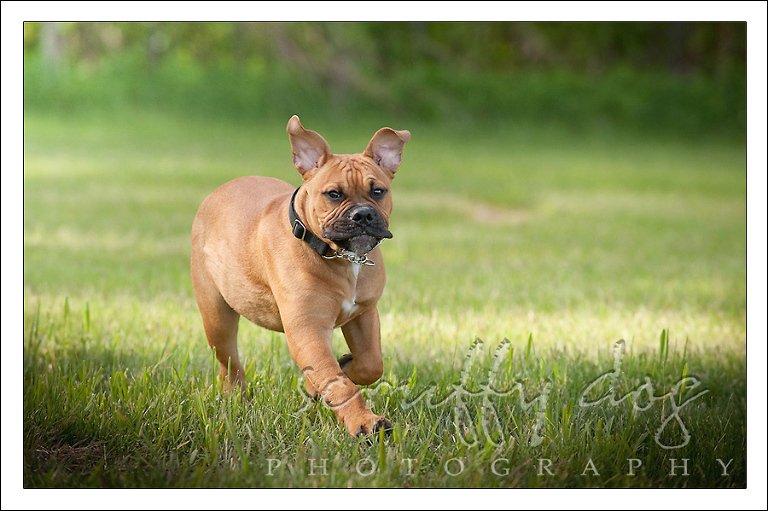 we had a fun afternoon, starting in the park, rounding up some of the local wildlife …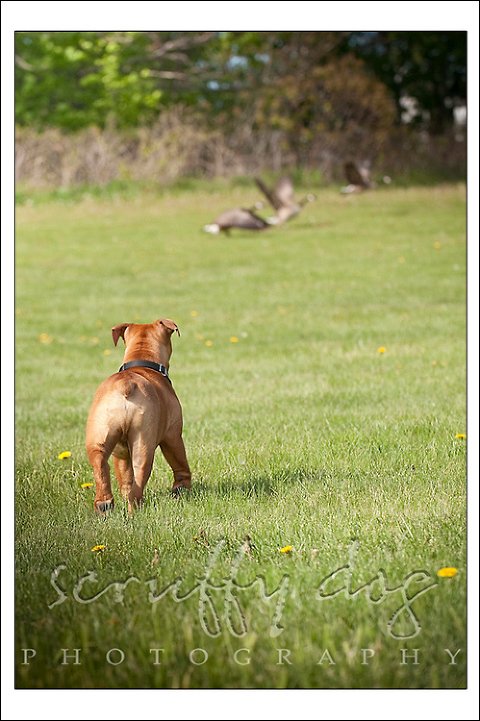 doing a little cleanup …
checking out the swamp …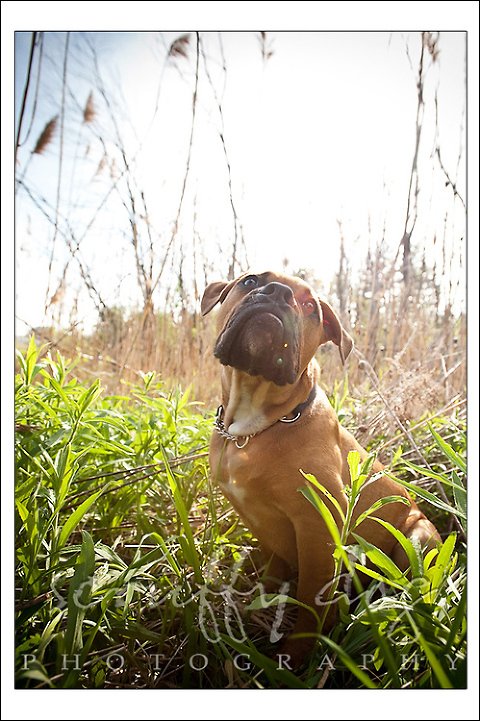 and then into the woods for some puppy training …
good boy, Bosco!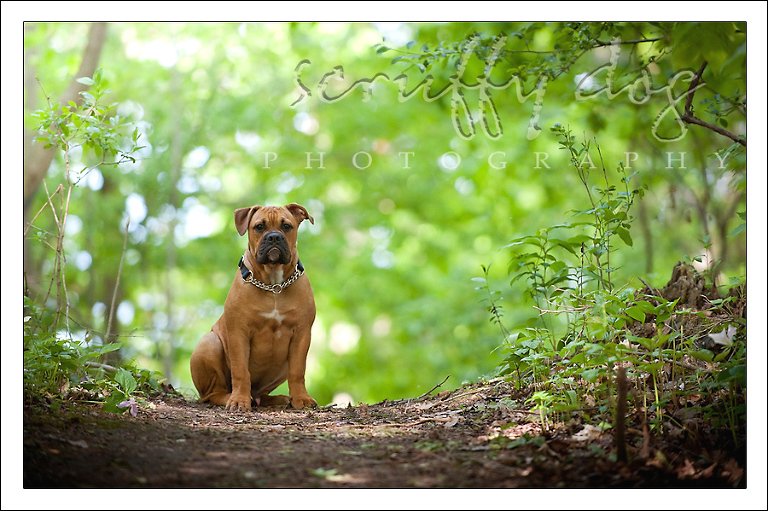 proud parents, Katharine and Sheref, definitely love their new boy, and even at five months you can already see the bond forming.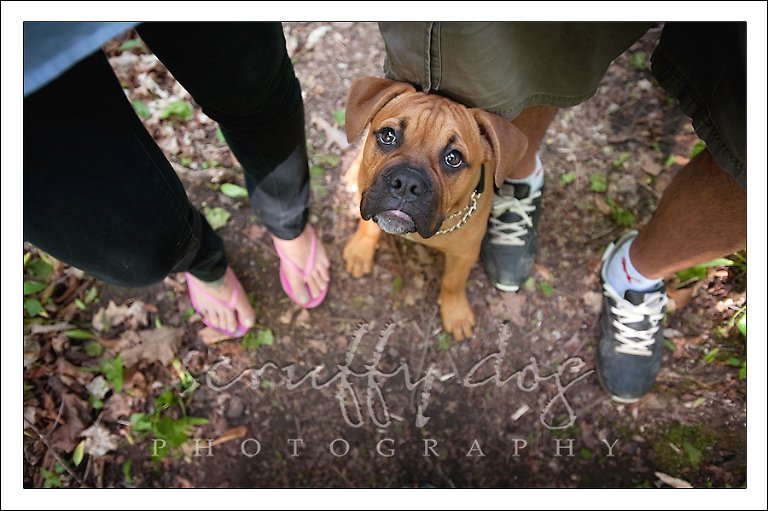 from the park, to home … where i introduced Bosco to the Cuz.
as with all of my shoots, i come equipped with toys, and it's almost always Cuz balls. why? because even if i happen to walk into a home with a Cuz-hoarding beast of a dog, a new Cuz always, always, always tops the cake … paws down.  Bosco agreed …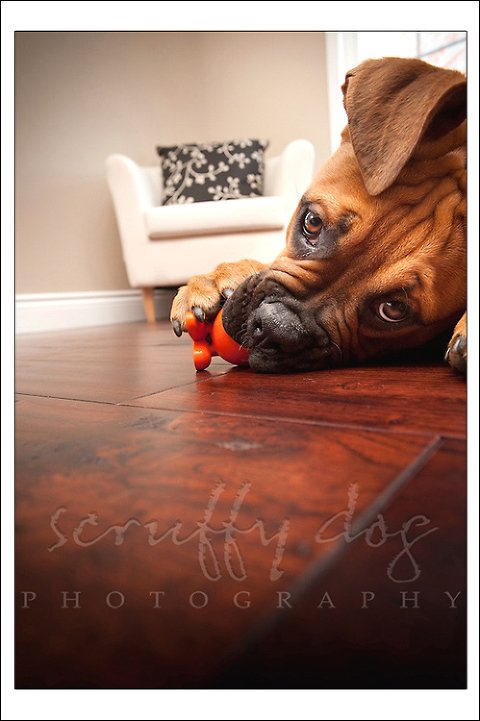 even though he had little energy left after our time at the park.  it's really a wonder Bosco didn't fall asleep while i had the camera on him … he was SO pooped!
but again, i know which treats to bring.
but before Bosco could completely retire for the day, we headed to one more location that Katharine and i had in mind … one of my favorite graffiti walls down by the tracks.
wait, was that a train?
thank you, Bosco, Katharine and Sheref for a fun afternoon.  i look forward to seeing you at your studio consult.  and i look forward to shooting Bosco again when he's filled those massive paws of his!