earlier this week i was informed of the sad loss of another member of the scruffy dog family.  last september, clients Richard and Sue of Guelph hired me to shoot their two senior goldens, Sara and Clancy.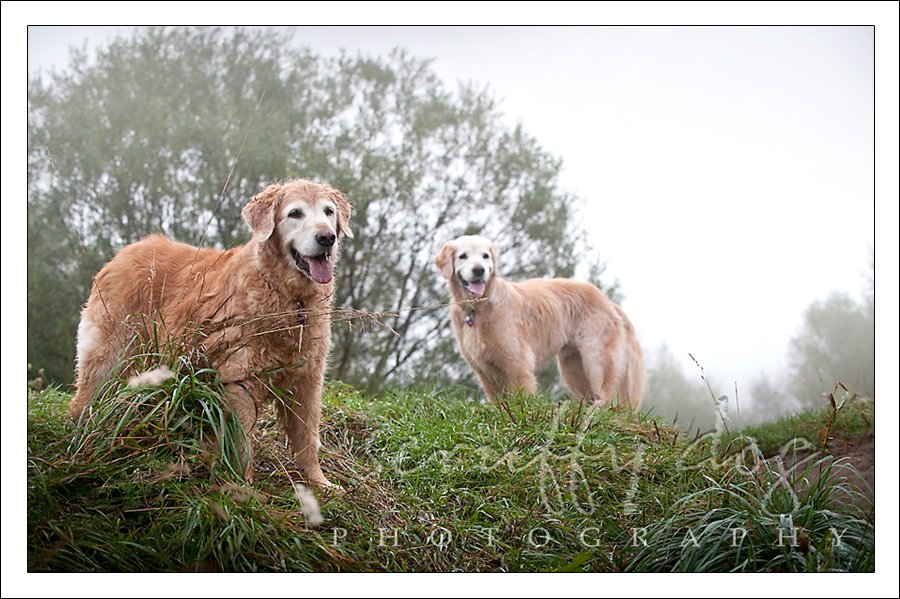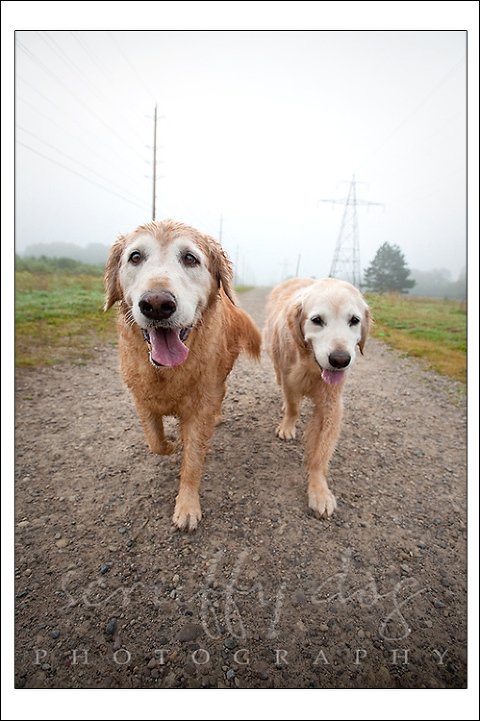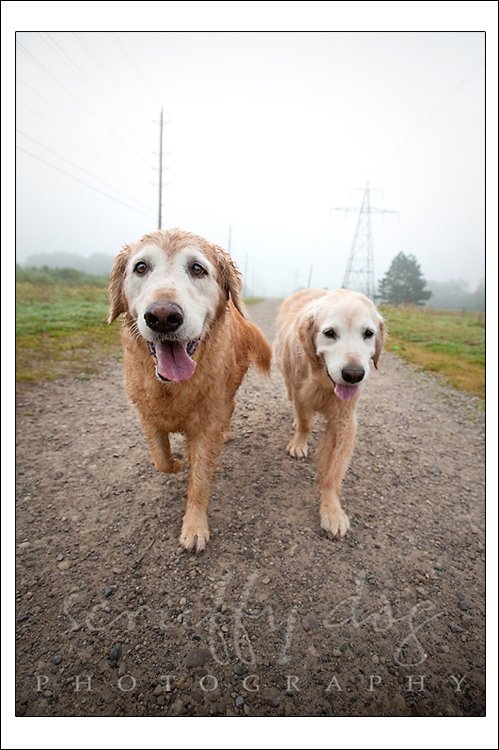 with visions of the ethereal light of dawn, we booked for an early morning shoot.  plan all you want, however, sometimes nature has other ideas.  i will never forget that gloriously foggy morning.  nor will i ever forget these two marvelous creatures.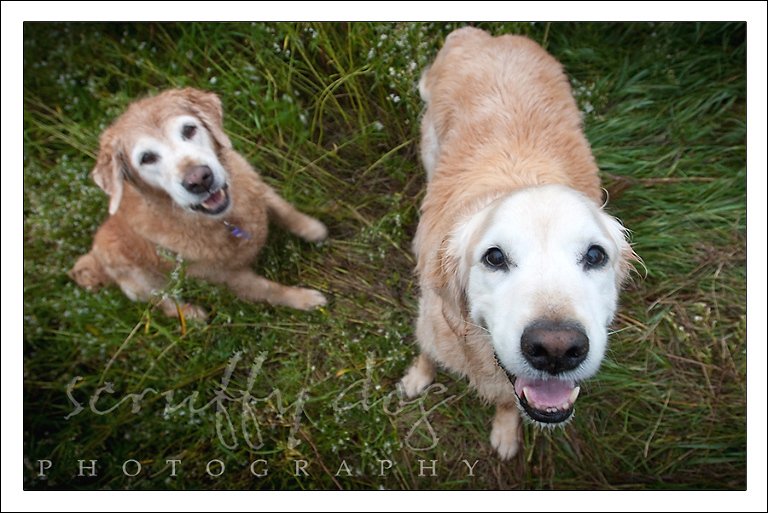 although younger than Sara, only weeks after our shoot Clancy led the way first across the Bridge, or wherever it is that these amazing souls go … for surely they must go somewhere, and i only hope it is to a place where we are later reunited with them, for i can imagine no greater heaven, no greater peace, than one where we are surrounded by all of our dogs, together at last.
Clancy was Sue's boy, and his loss hit her hard …
but at least they had Sara to hang onto.  even after having lost my own morley less than two months ago, i can't imagine the emptiness both Richard and Sue are feeling without their sweet girl.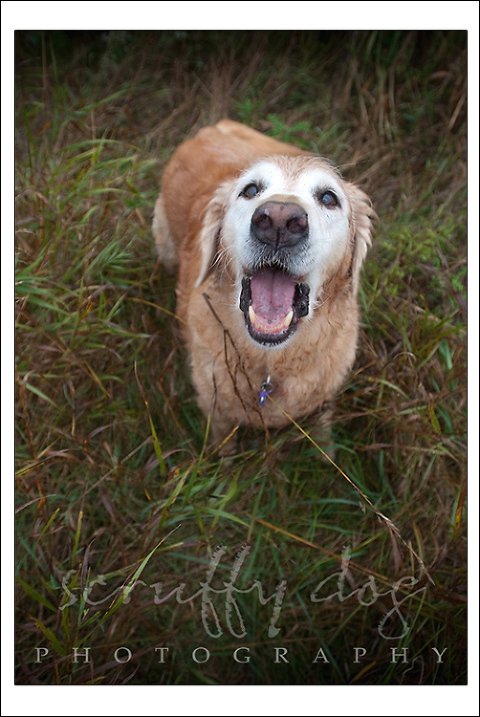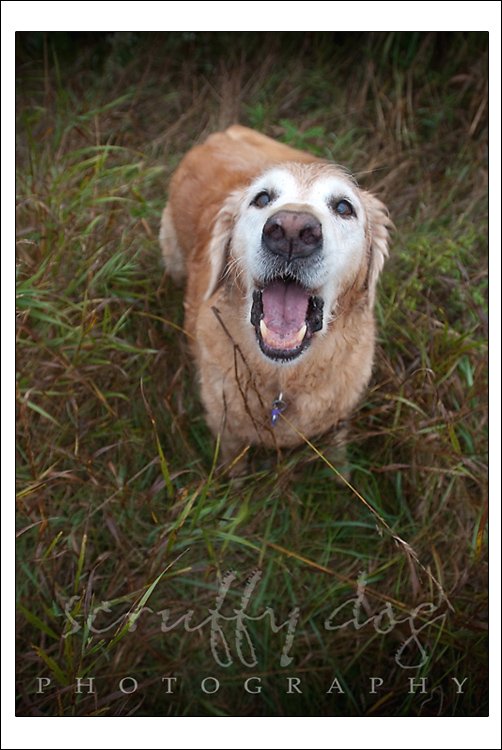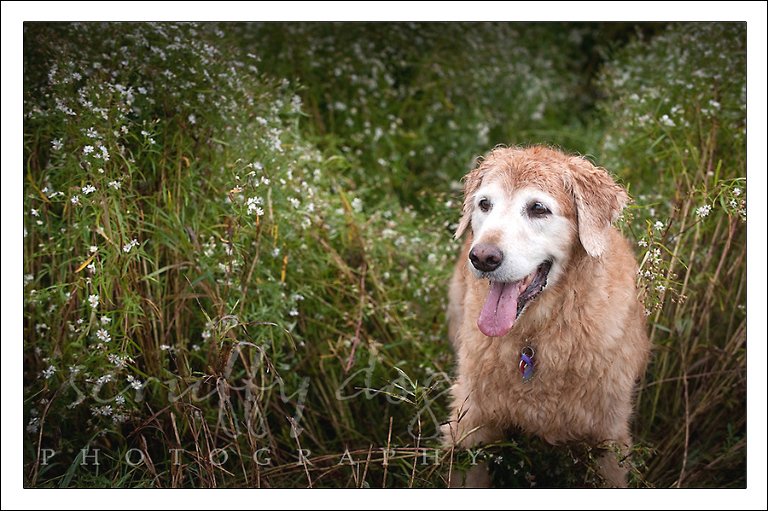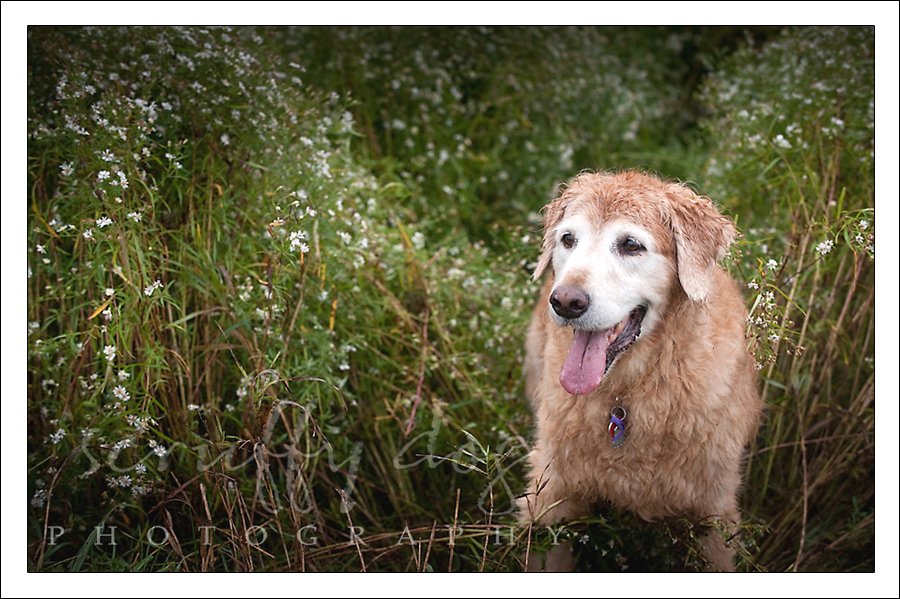 i take this loss — like the loss of any member of the scruffy dog family — to heart.  because each scruffy dog shoot is not only lengthy, but also fun, intimate and caters to the individual needs and character of each furry client, i do feel as though i come to know each and every one of these precious souls i am so fortunate to photograph.  so when one is lost, it is felt.
Sara and Clancy, i have to imagine that you are together again at last, and forever.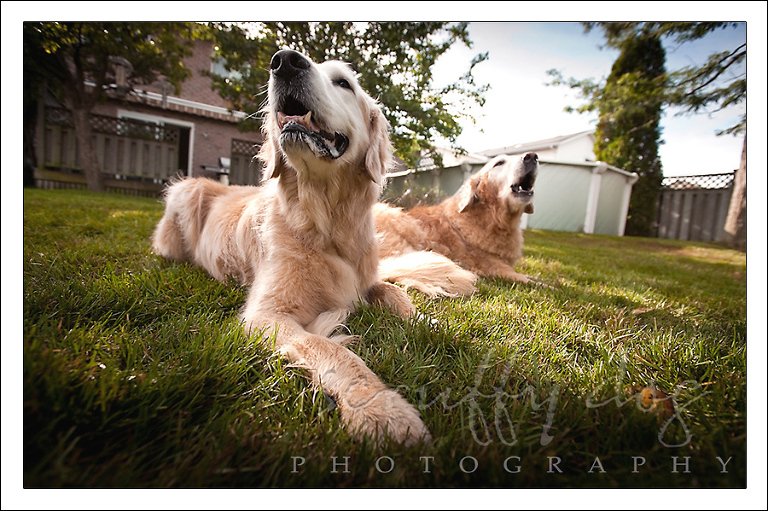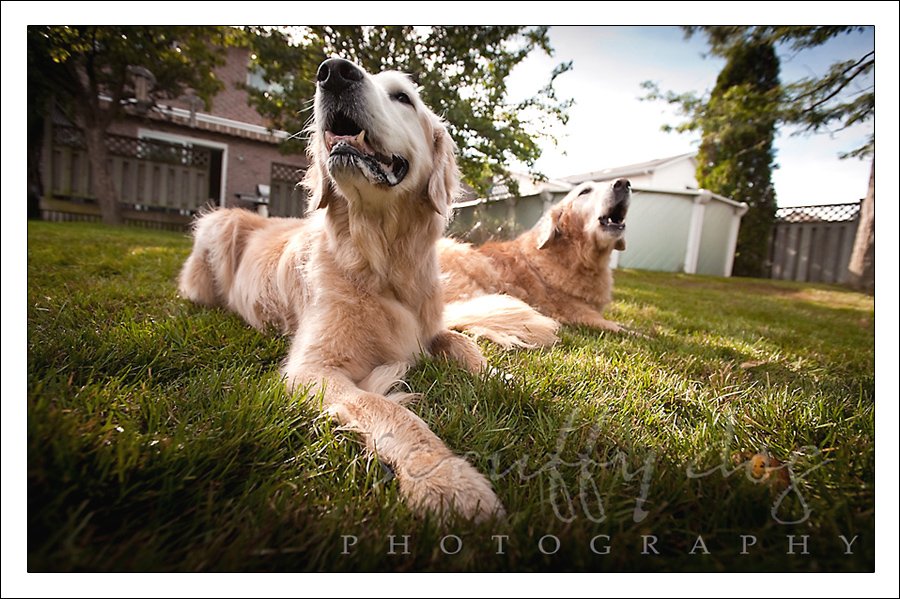 and Richard and Sue, my thoughts and heart are with you during this empty and quiet time.  i do feel quite confident, however, given what i know of your spirits and your generosity of love, that in time you will open your home and your hearts to another … and they will be one truly blessed dog for sure.