while still wading through the flotsam of our Woofstock booth that slowly drifts in from the garage into the studio, making it difficult for the scruffies to find a place to stretch out these days, i thought i should probably get a few images from the fabulous weekend up on the blog to share.
due to scheduling commitments in previous years,  this was our first Woofstock experience, and through it i've learned a thing or two … the most important is that if i have any hope of getting out to see all the amazing dogs, i have to do so on saturday … leaving the booth in the hands of my trusty staff and take some time to wander.  sunday just gets too crazy with the last minute visitors.  of course, the other thing i learned is that i needn't have dragged along the folding chairs! with the constant flood of kind admirers there was never a chance to sit down except for a few brief seconds on the top of the cooler.
still, happily bound to the scruffy dog booth and unable to witness the festivities beyond the south-facing vista from our Front Street tent, i loved Woofstock even more than expected … and when we couldn't get out to the crazy, the crazy came to us.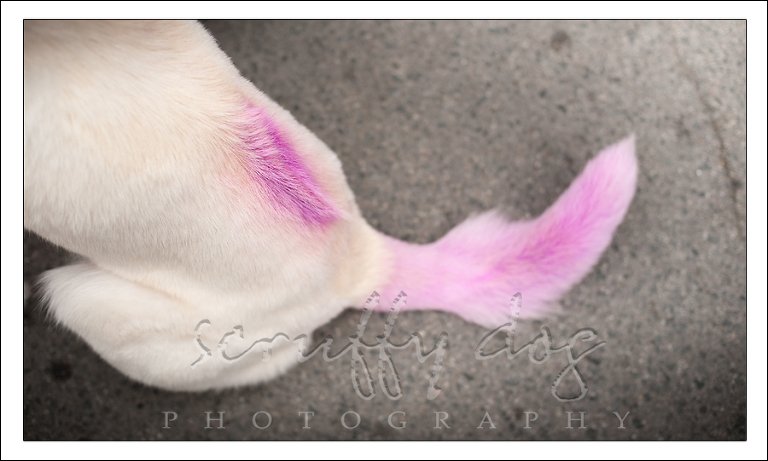 my shooting was severely limited by time — often  having only one click per dog — and by the crowds … people barging through your field, or — more often — other pooches vying for their own camera time.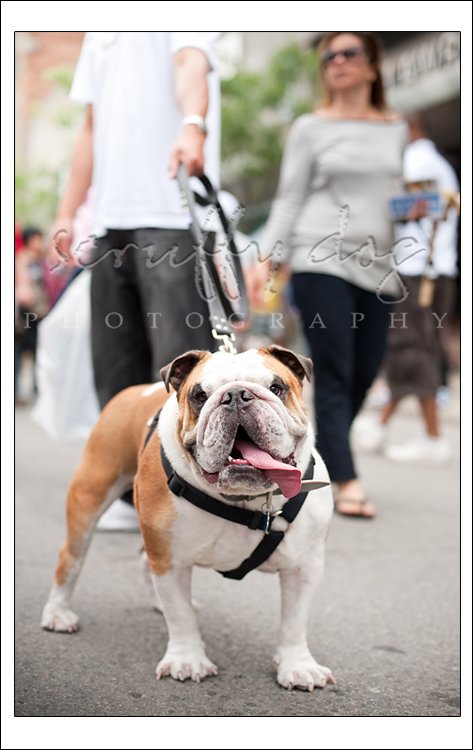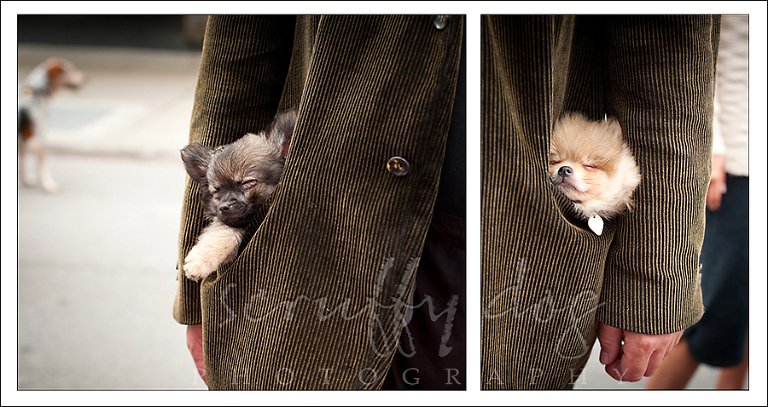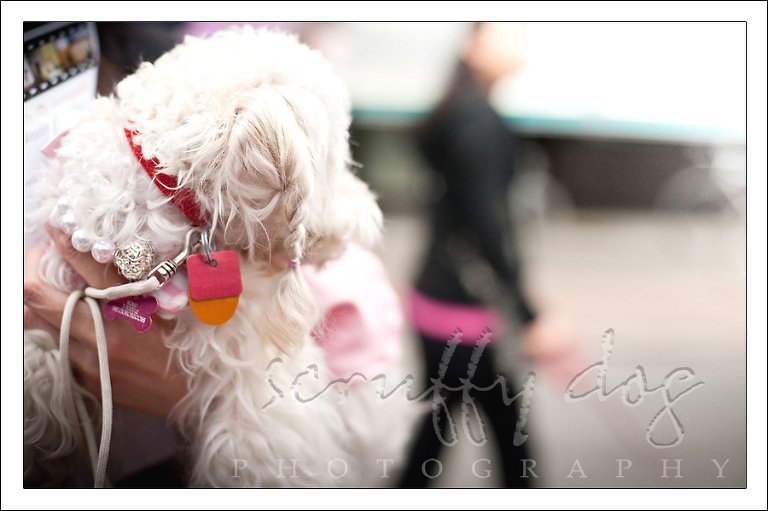 amid the sea of snorty, adorable pugs (easily the most popular dog in the Sunday crowd) was a veritable wave of scruffies earlier in the day.  another fact i learned at Woofstock, however,  is that apparently a lot of scruffy dogs can't read, because — sadly — a surprising number of them passed right on by the scruffy dog booth with barely a turn of the head.   and i have to wonder if this girl — Dixie — might have as well if not for me rushing around my table and out of the booth, practically assaulting her owner/rescuer from Calgary and his other rescue dogs Saturday afternoon and again Sunday when i was finally able to take this photo:
i'm in love with this girl.  i want this girl.  she is my dream dog.  apparently Dixie's owners (part of a rescue organization) and their pack are thinking of moving to Ontario, and if they do, i've promised Dixie her own shoot.  ulterior motives of course … then i'll have their address!  😉  all kidding and purple paws aside, Dixie, you have a scruffy dog shoot coming to you … i just can't make it all the way to Calgary, even though i do have a place to stay there.
some other great faces i met …
and this little chi … obviously so impressed with the events …. not.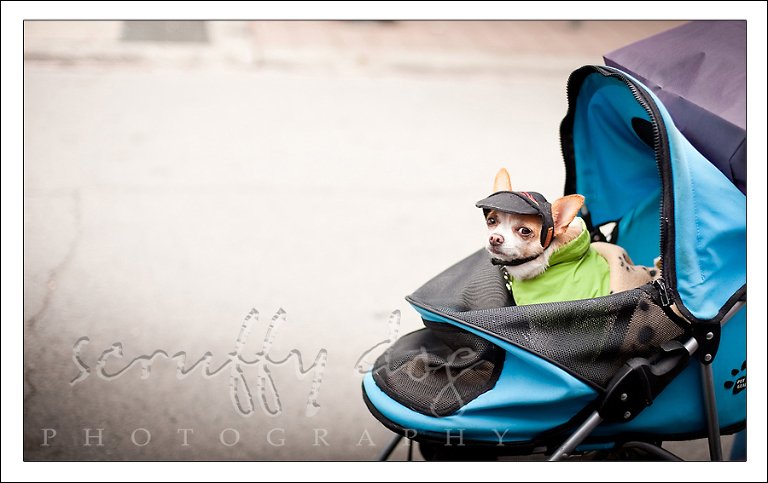 another scruffie i assaulted … or maybe it's a wookie?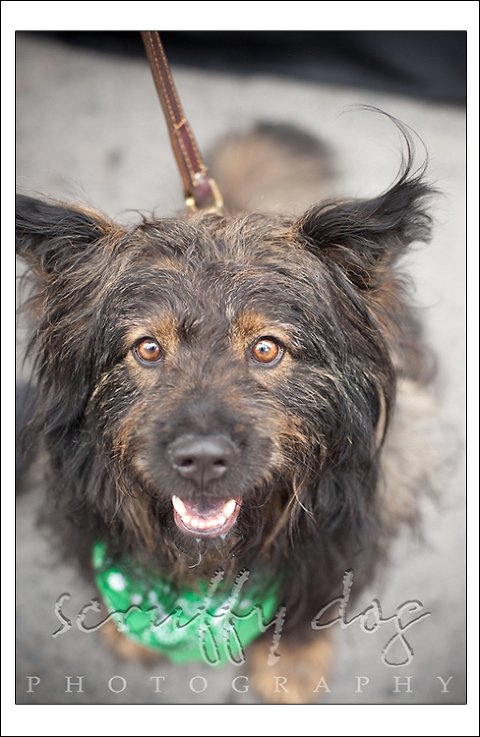 and a barky-pants who had a lot to say to me while his/her owner was busy looking through some of the scruffy dog photo books … we had a good conversation.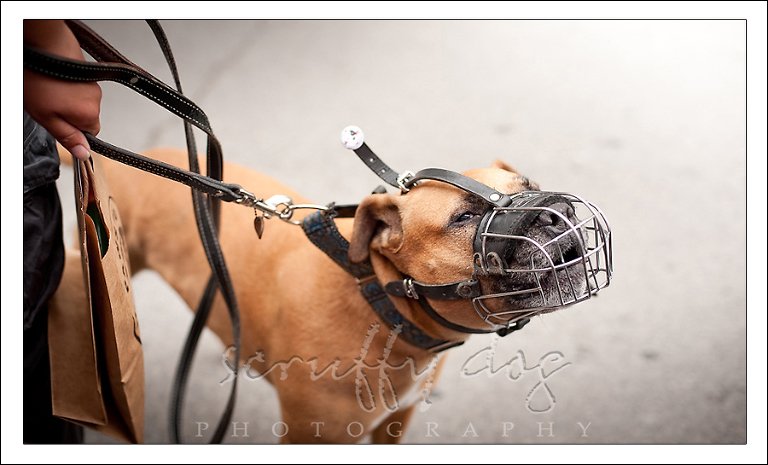 and this little monkey doing a quick model of the fabulous dog clothes made by Black Baron Kingdom Apparel — my most awesomest tent neighbors from Winnipeg, who make funky animal clothing from used and vintage people clothes. check 'em out!
if i'd had merrick with me, i almost certainly would have subjected him to a Black Barron fitting.
just a few more friendly Woofstock faces …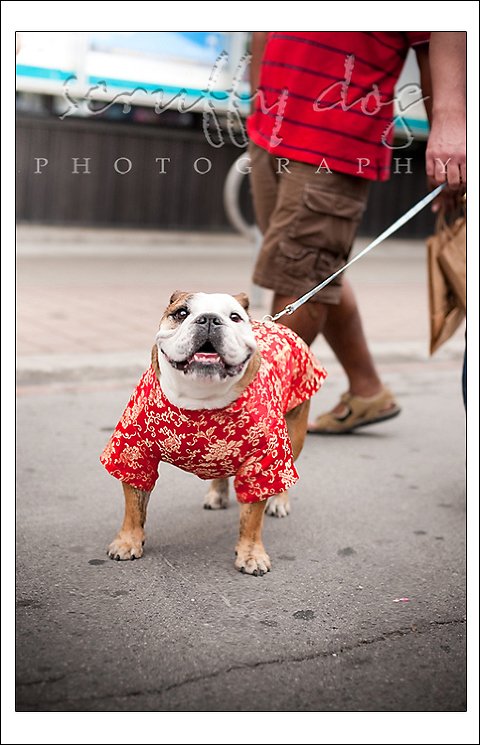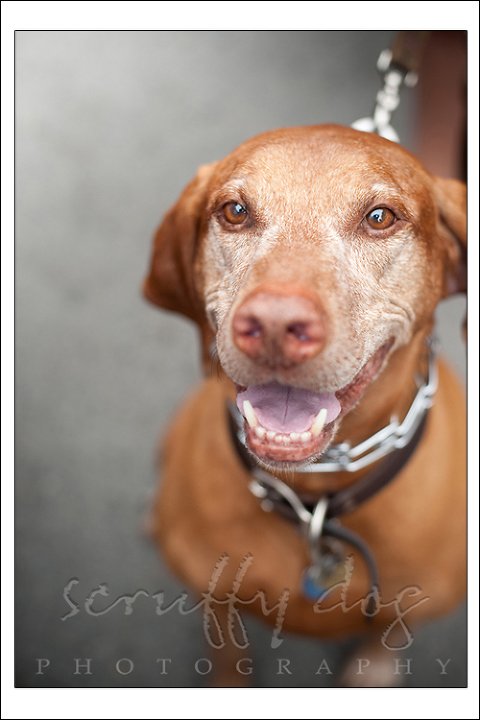 and more often than not, the dogs would literally try to come and visit me …
here's a quick glimpse of the booth: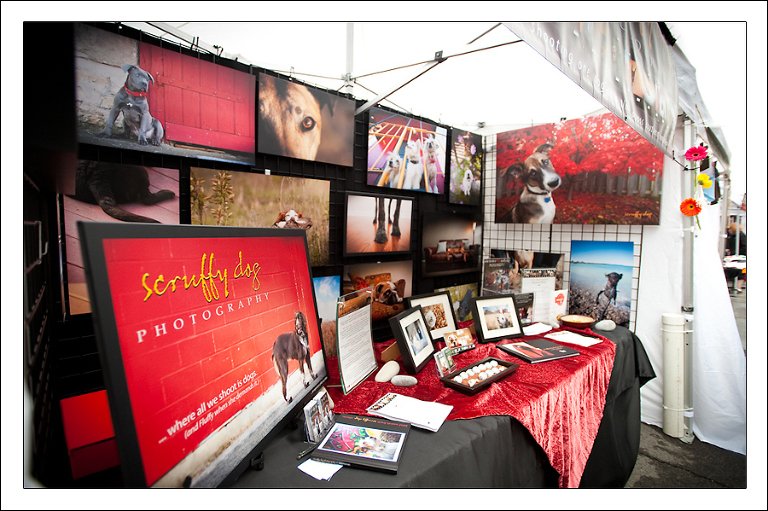 thank you, Woofstock, for a fantastic weekend!  thank you, weather-fairies, for only a little rain.  and thank you to everyone who stopped by with such kind words.  i loved talking to all of you, and loved meeting all of your dogs … even the ones who peed all over our table  cloth.
thank you to Cheryl at The Barkery in Stratford for the tasty, grainless biscuits for our table.
big thanks to my staff: Angie, especially for her sewing abilities and ingenuity, and Andrea, who deserves the biggest thank-you of all for rocking the booth with her enthusiasm, putting pedal to the medal along the 401 Saturday morning, and schlepping more booth-display crap than one woman should ever have to in a lifetime!