just a quickie entry … thought i'd share a few bath photos from earlier today.  merrick will be meeting his grandma for the first time tomorrow and i thought he could use a little sprucing up …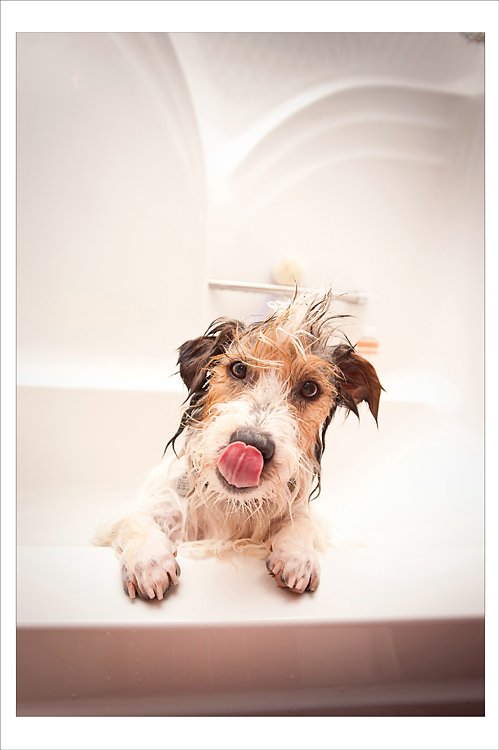 you'd never know this little rescued, puppy-mill guy hates baths even more than he hates the camera … but with the right treats, and enough promises of "balls", i managed to get him through his short shoot like a pro.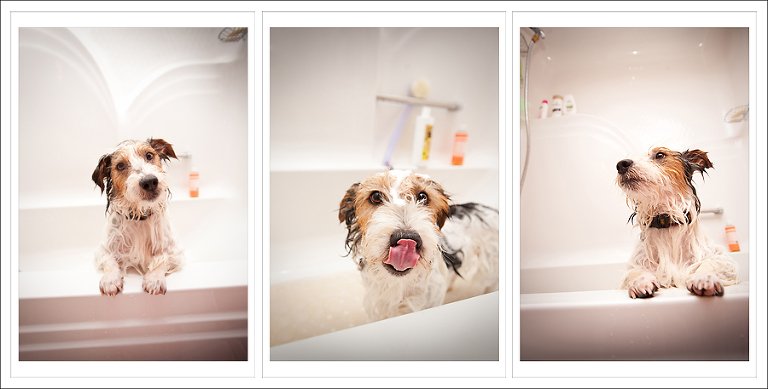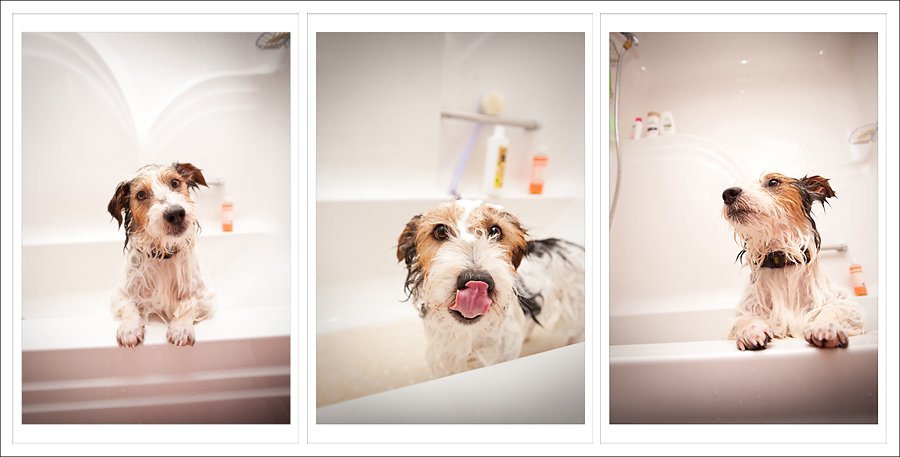 … even managing to squeeze in a towel shot.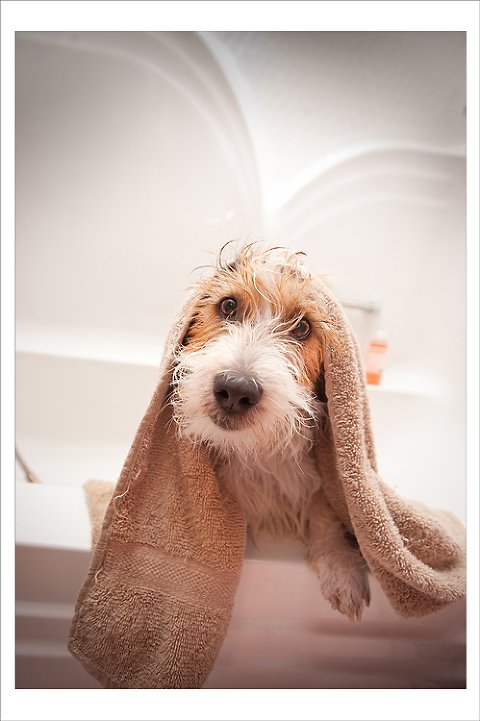 of course, no dog will ever own the tub — or the camera — quite the way morley did.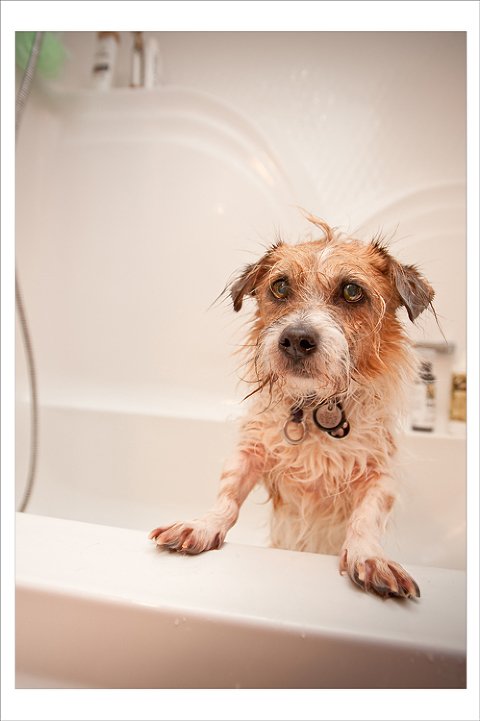 … or will they ever play the sympathy card with quite as much skill as the old man could.