i love graffiti … i mean good graffiti, not the crap that's all about gang tags or just kids being stupid and disrespectful.  i've been trying to find a couple of good locations for graffiti to use as a backdrop and after much research and on-line searches, i scored.
of course, what's an urban shoot without a little hair product?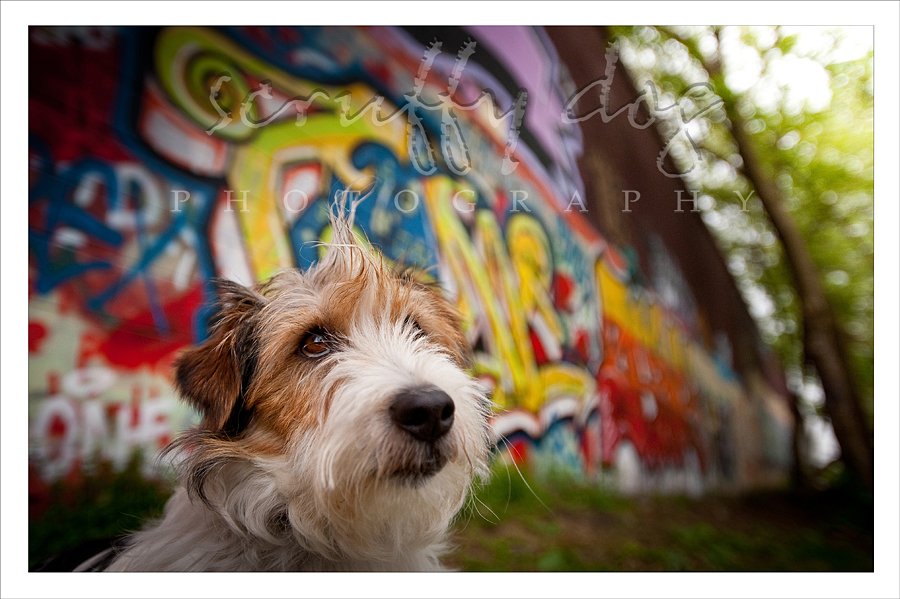 merrick wasn't entirely impressed with his urban shoot.  he's still rather mistrusting of the camera … and taking on the job of location scout, chauffeur, hair stylist, and photographer all in one doesn't leave room for "acting couch" as well.  i had to take what i could get.
still, we managed … and took the time to "enjoy" two different locations …
… and i use the term "enjoy" loosely as we had to be somewhat careful with our steps through the Parkway underpass train tunnel.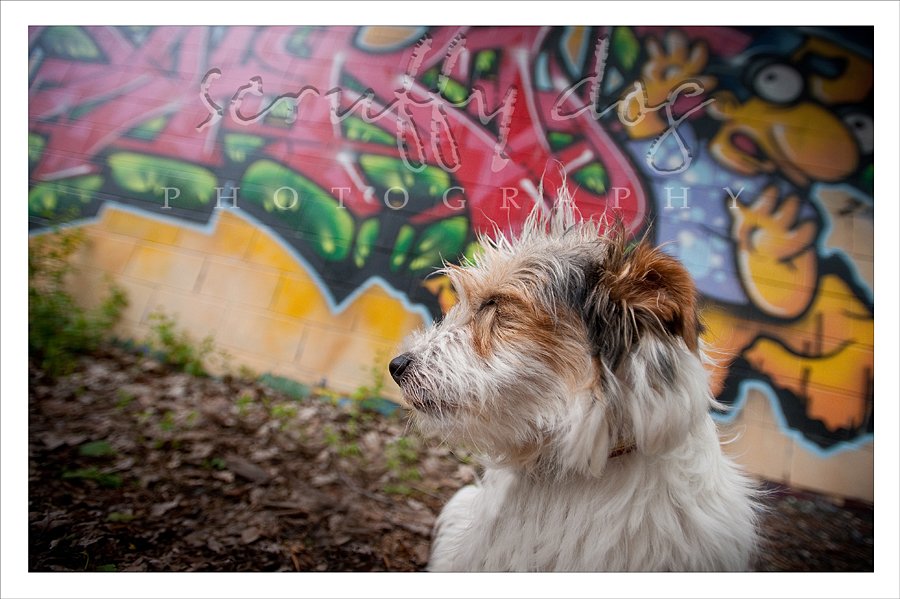 this is one of  my favorite shots …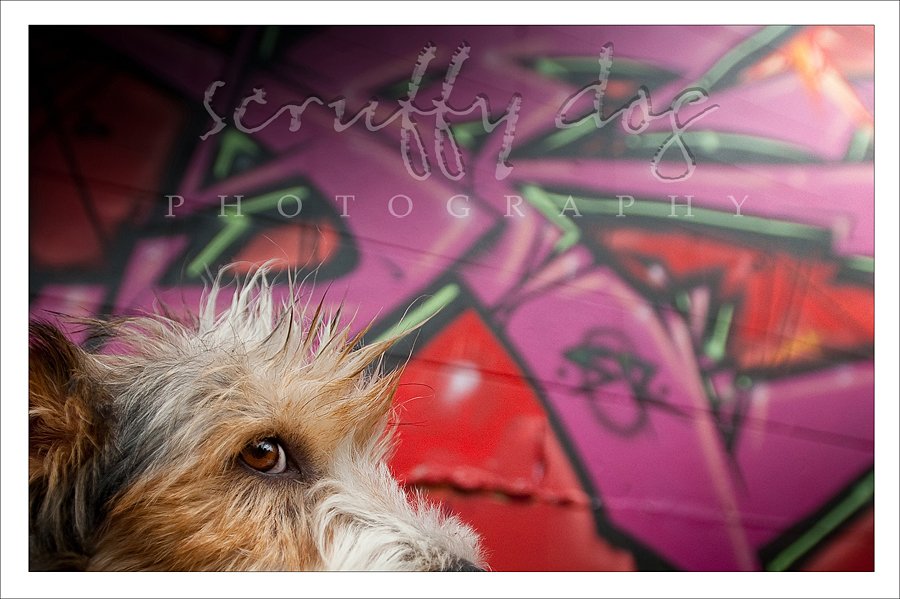 … and if you come to Woofstock this year, i'm hoping you'll see it on my t-shirt.  🙂  … the new scruff of scruffy dog photography.
the tunnel was awesome … until, of course, we heard the train rumbling far down the tracks, heading our way.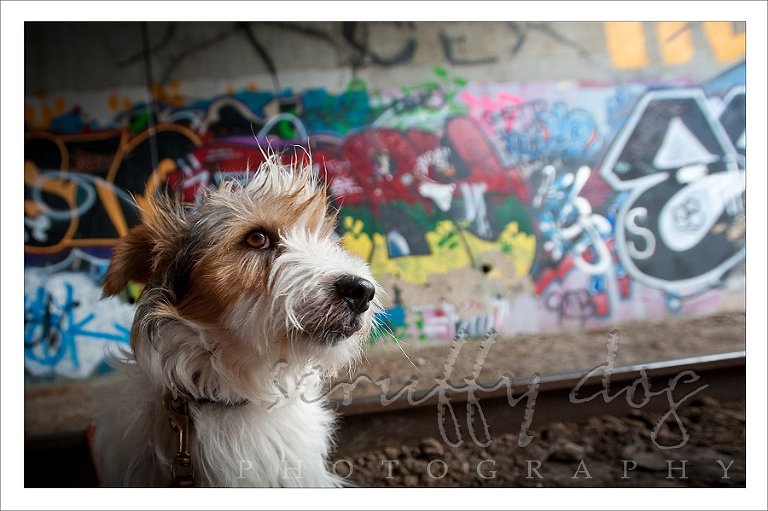 back at home we required a bit of a clean-up … waterless shampoo to get the Alberto hair paste out … and mineral oil for a large spot of grease on one of merrick's paws.  i'm sure the entire time he was thinking i was insane.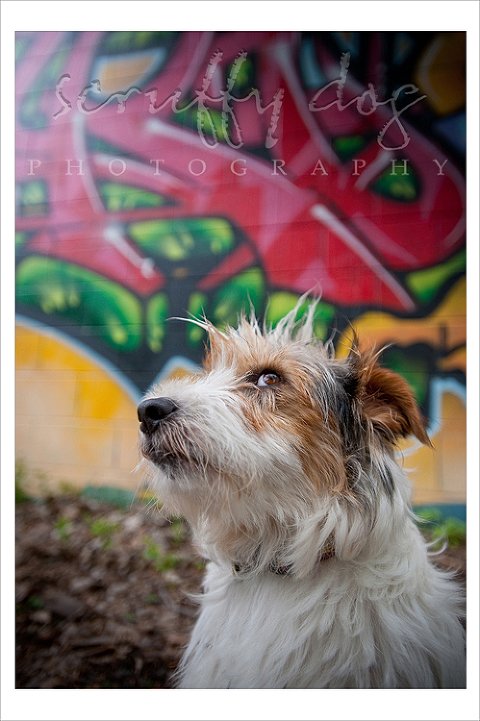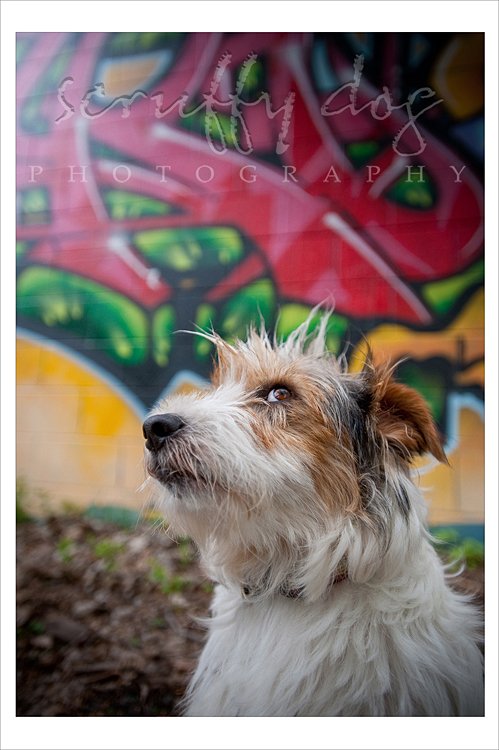 so … if you're local to Kitchener and would like to incorporate more of an urban flavor into your shoot, we've got the locations to suit!  and if you know of any other awesome walls of graffiti in the area, drop us a line … we'll be sure to check it out!