forgive me viewers, it has been two weeks since my last confess … er … posting.
with the Christmas rush over, things have finally quieted down somewhat at scruffy dog headquarters.  then again, "quiet" is always a relative term … i thought i'd share a few images of what my two scruffies view as quiet time …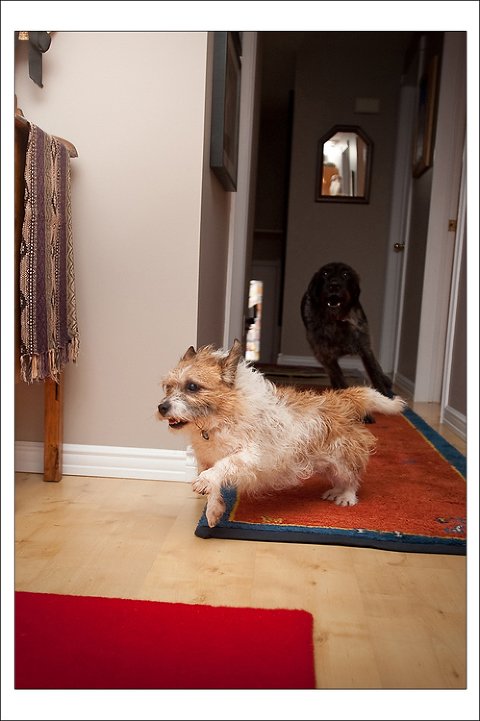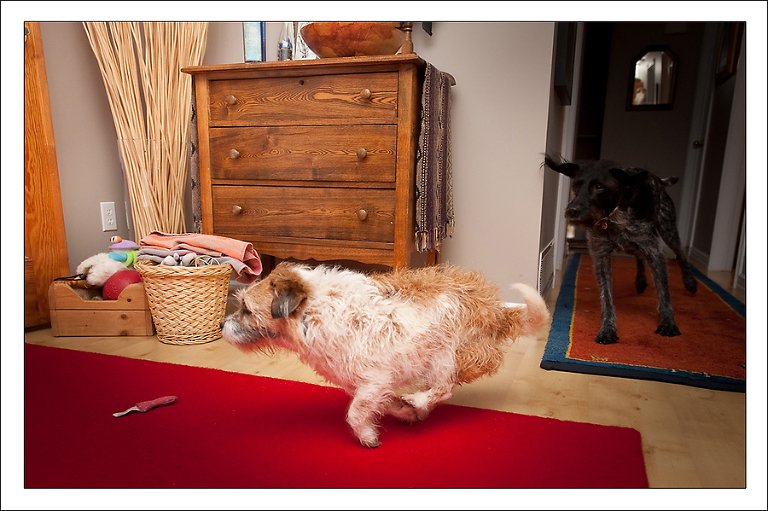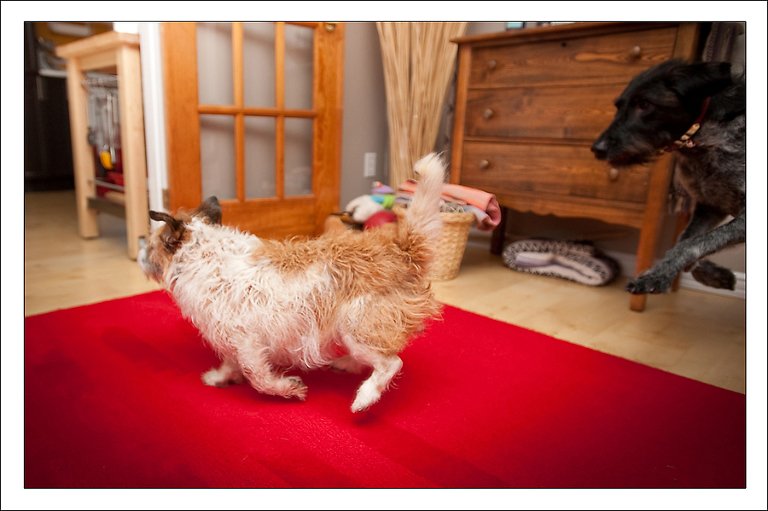 in an attempt at a psych-out, morley's spin-and-reverse maneuver stops matea in her tracks …
… and causes a near collision …
and as the old man loses interest matea drags her bunny into the fray …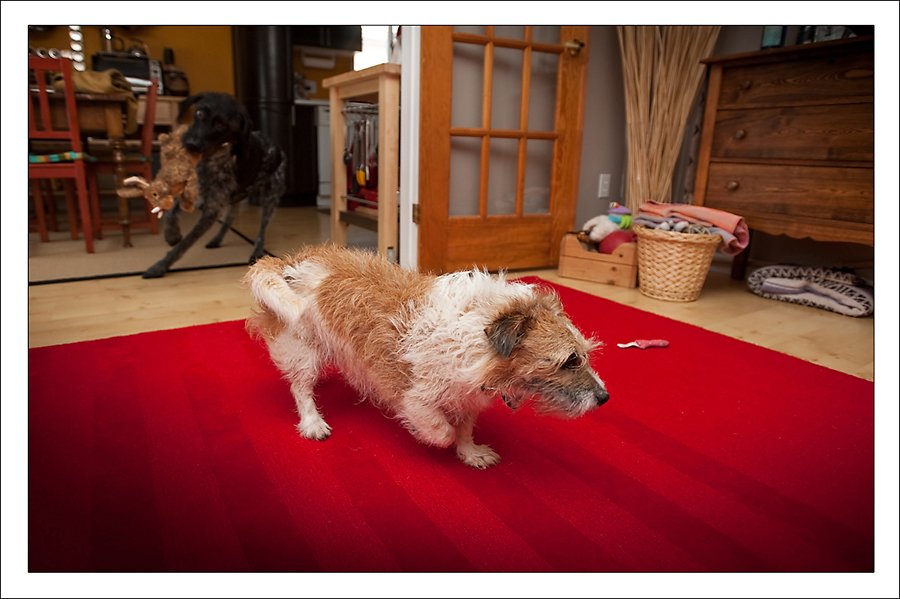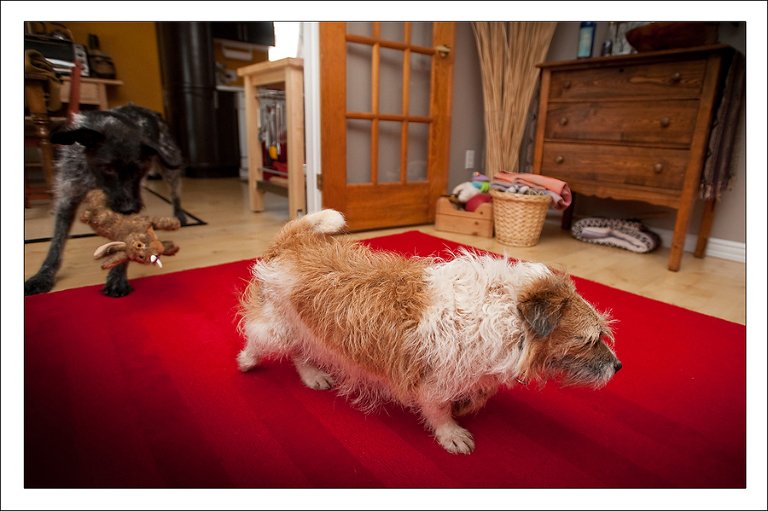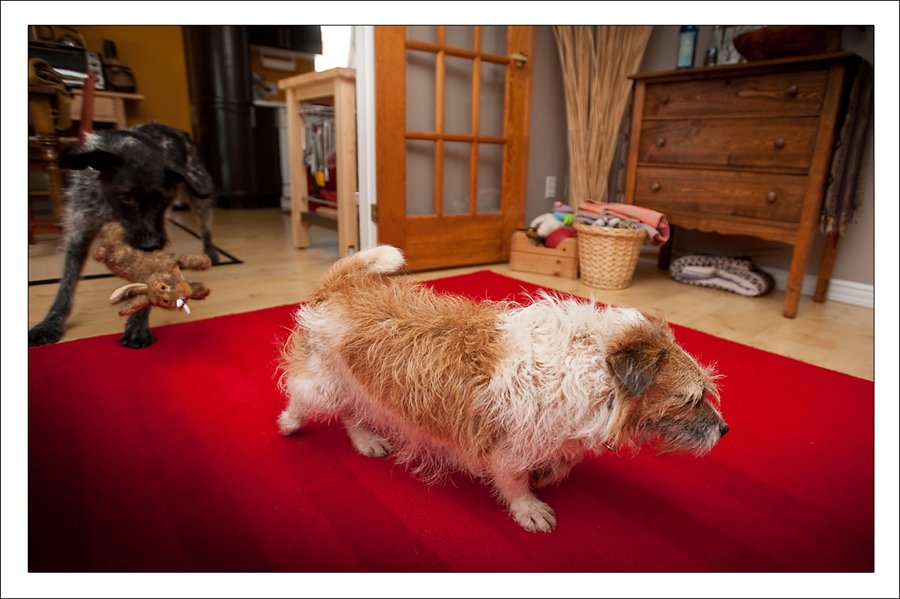 but morley's done …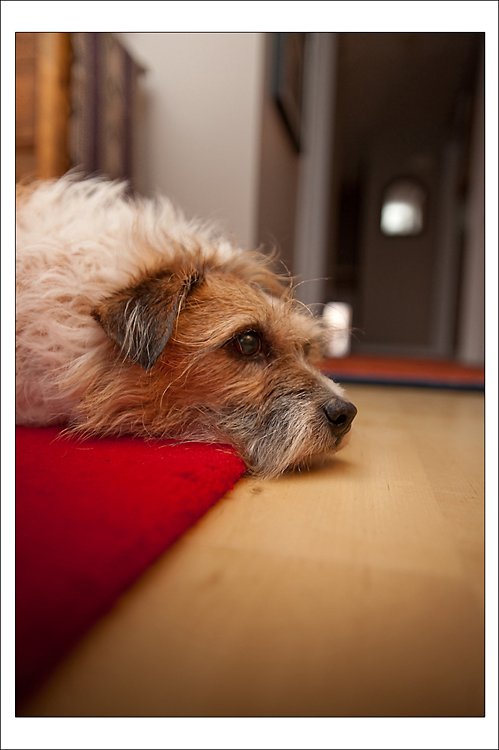 for those who don't know it, morley is 14 1/2 (adopted at 9 years of age).  honestly, he doesn't play much, especially with the queen of terror … so when these two DO get their rip on, it's something i definitely try to capture.
enjoy yourselves, and your dogs!