… then you're a weirdo.  i mean, seriously, who doesn't immediately fall in love with those eyes and those ears, that face!
meet cinnamon …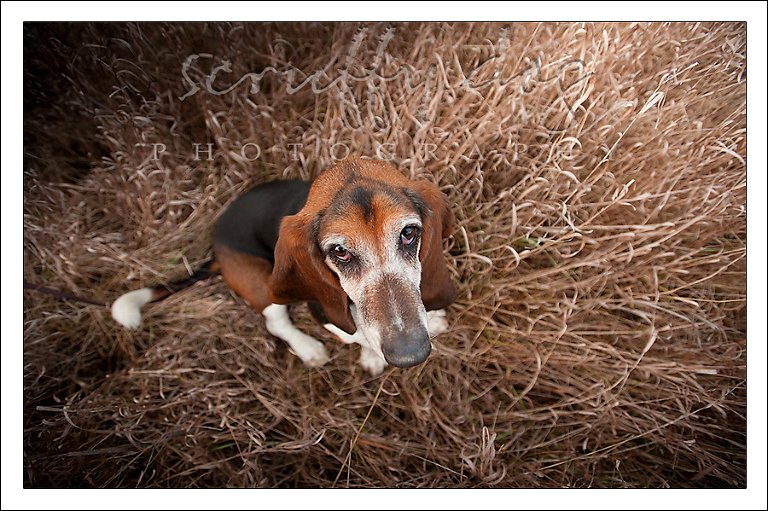 a perfect example of everything to love about bassets. and she's not as shy as she looks … in fact, she had her nose into everything, including my lenses, with no hesitation.
a real poser … although some of her looks gave her the air of a well-versed, been-there-done-that, yet underpaid model.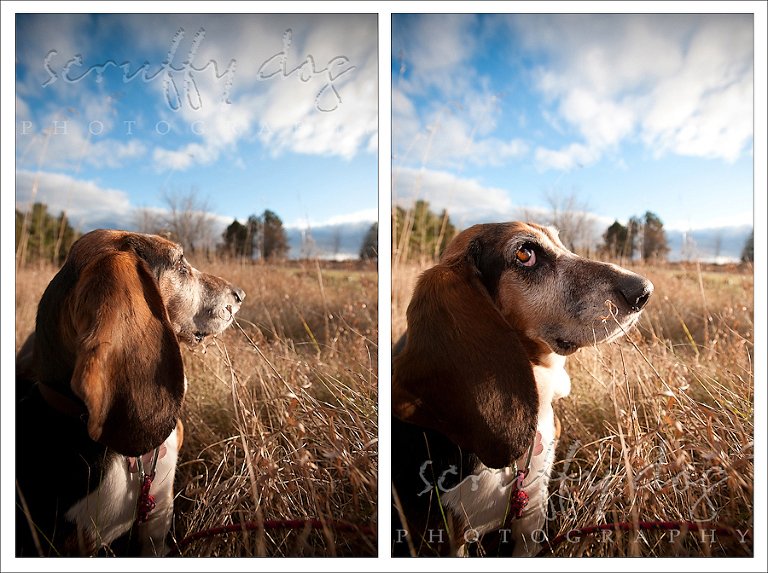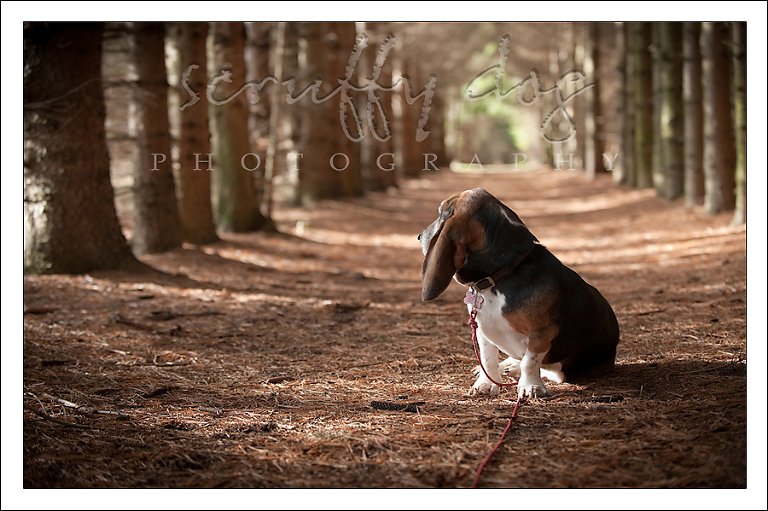 you might recognize the location in this shoot from Kiera's shoot a few weeks ago.  Kiera's owner introduced me to this place in Elmira, and although i have great tromping grounds right here around the scruffy dog studio, this spot offers a great variety of backdrops, including it's own beach!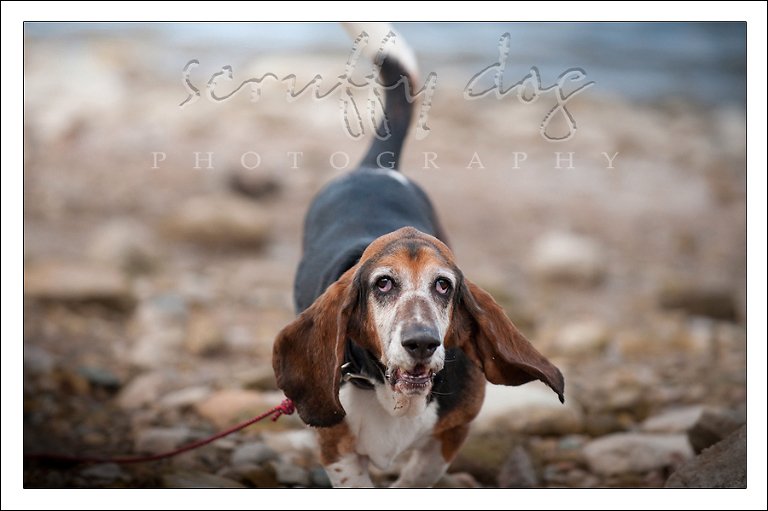 you'll also note in the previous two photos (and more to come) that i use a long-line for dogs like Cinnamon … 60′ of light mountaineering rope with a light caribiner.  with a few instructions to owners, this line allows us some freedom and action shots without taking the risk of dogs like our darling basset here picking up a scent and tearing off.  for images ordered, i always remove the long-line in post, but for purposes of the blog, it's too much work … so forgive its presence here.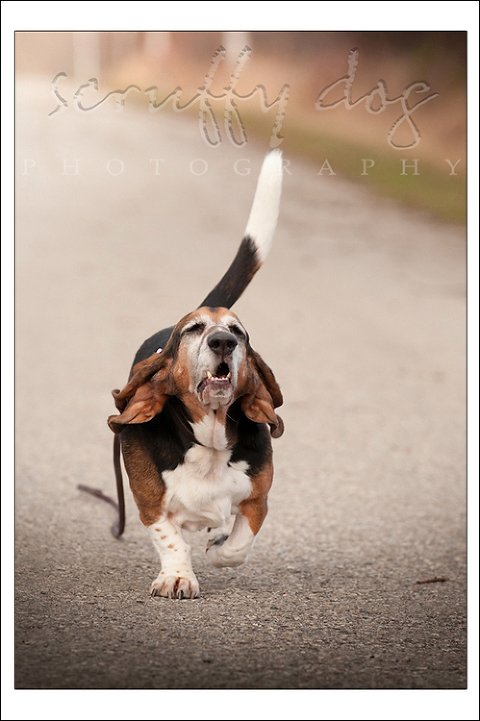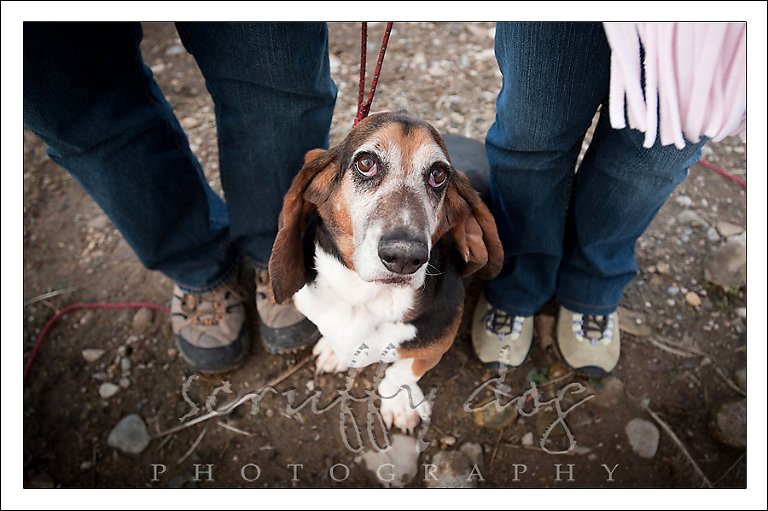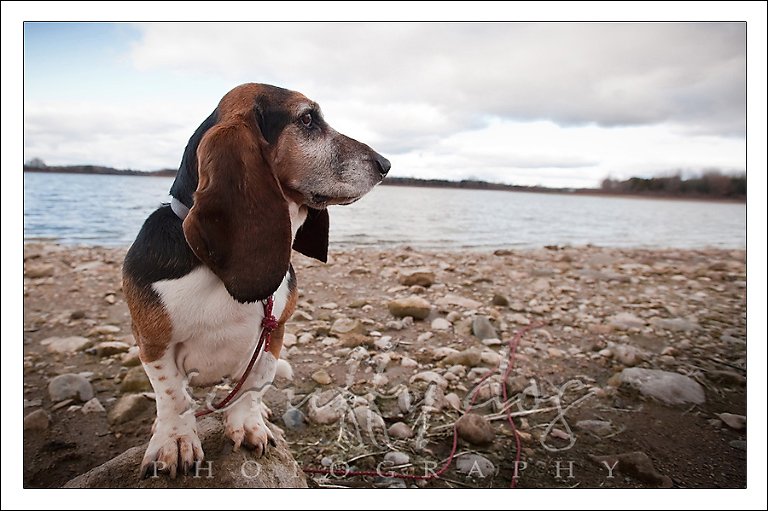 don't you just love those ears??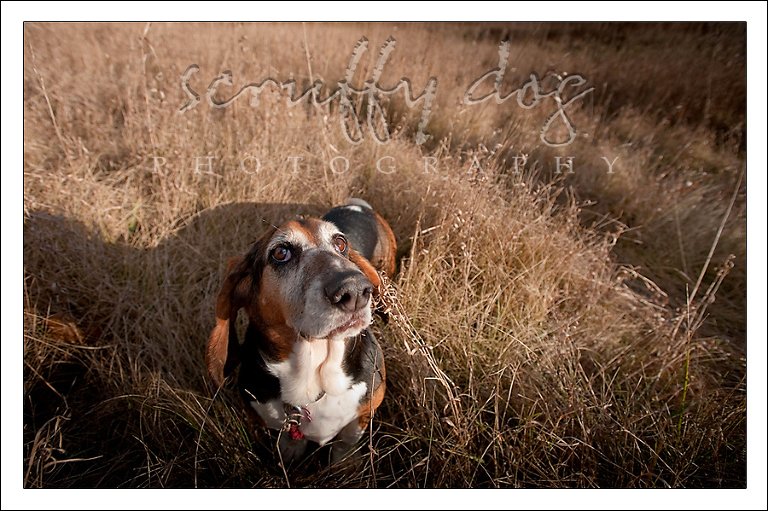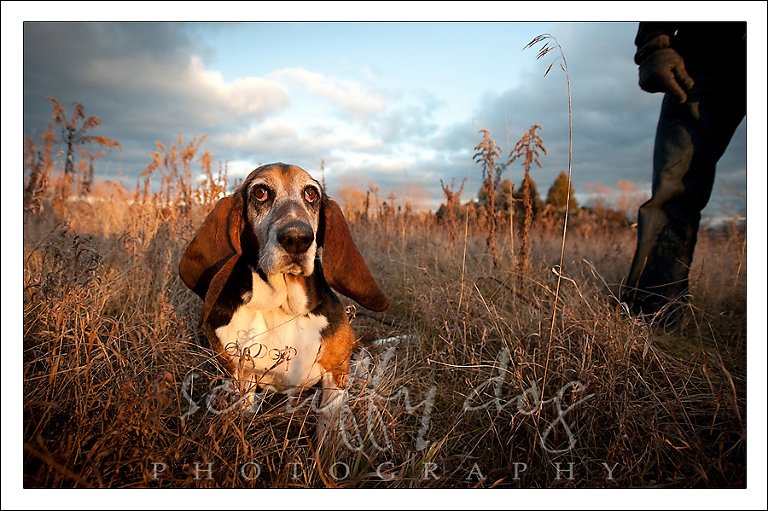 did someone say something about ears?  😉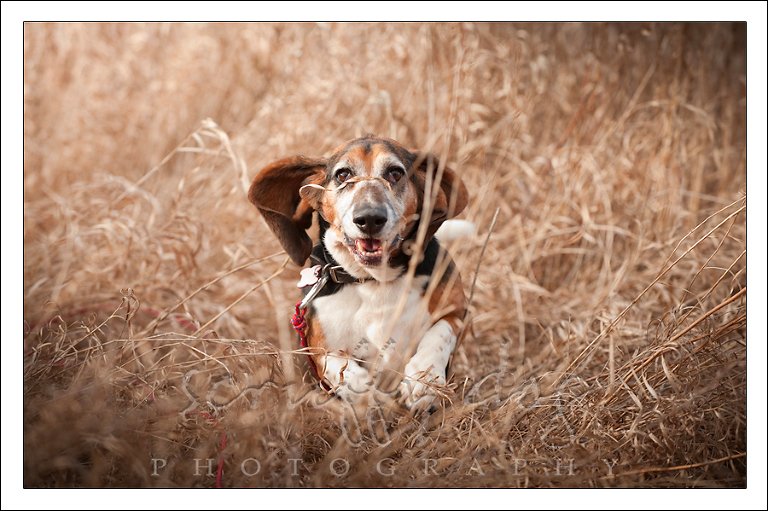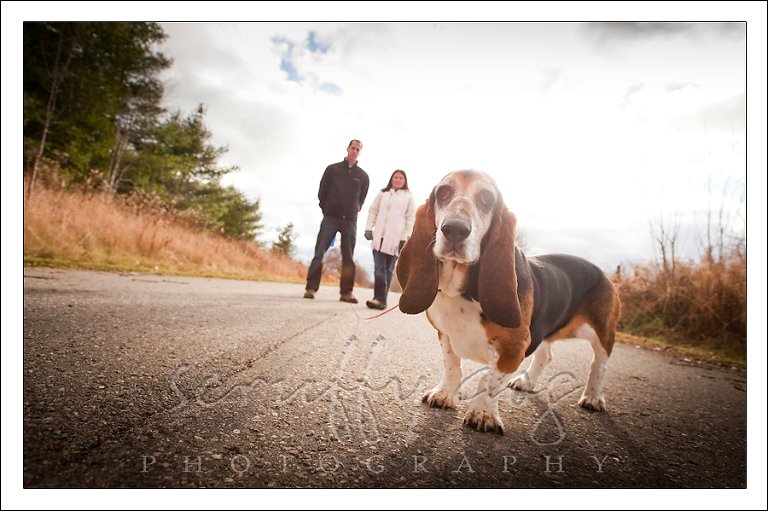 did i tell you Cinnamon had huge ears?
thanks, Cinnamon, for a wonderful shoot. and thanks Denis and Nat for bringing your girl to Waterloo for me to shoot.  i hope you enjoy her huge gallery.