no? that's too bad, cuz it's someone's birthday today and somedog wants to say happy birthday …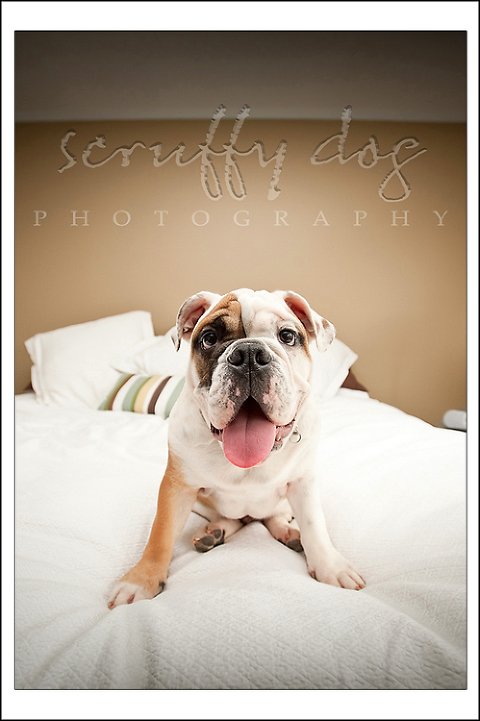 HAPPY BIRTHDAY, LISE!!
someone sure loves you … and so does marvin!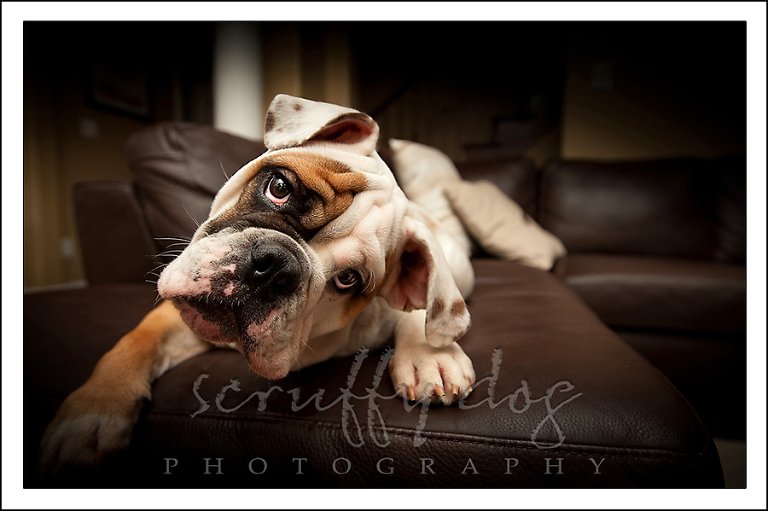 this surprise has been a while in the making and keeping mum about it hasn't been easy.  for my regular blog-followers, you'll remember this mysterious entry and how i couldn't reveal marvin's identity.  i know marvin's dad, Steven, has been dying to see the finished images from marvin's shoot for several weeks now, but i didn't dare share them with him, knowing that he'd probably spill the beans prematurely.  so … now that the time has at last come, i can't tell you how happy i am to finally share this lovely boy with everyone, and most of all, to rock Lise's birthday.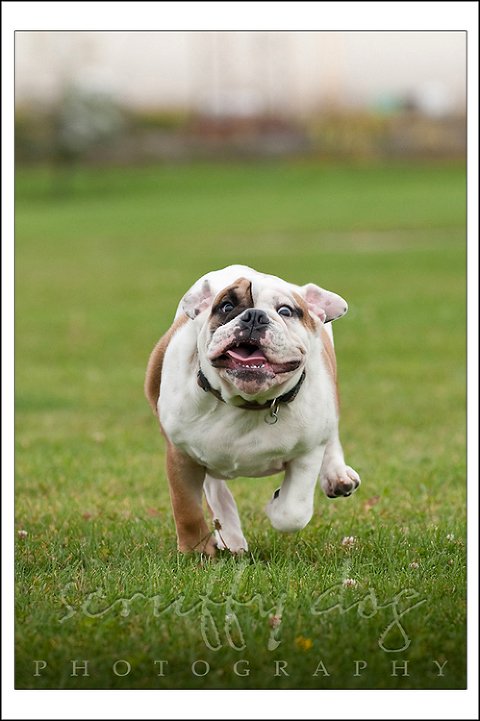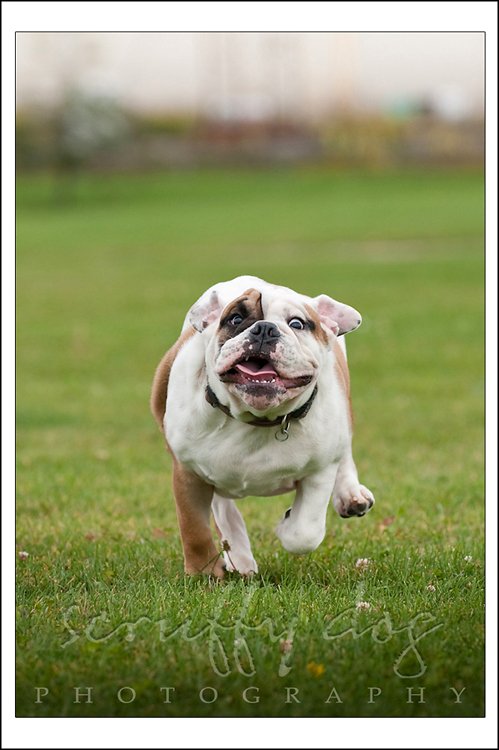 marvin was just an absolute gem to work with … then again, my last three bulldogs have all been wonderful … marvin, rosie and bella (coming soon) … and i'm starting to realize that although bulldogs aren't my breed to own (i need a working dog), they're pretty much my favorite dog to shoot.  sure, their bullheaded attitudes might not always make them the easiest to work with, but there is no denying that they are characters, athletes, and — in marvin's case — total hams. no matter where the camera was, his face had to be in it.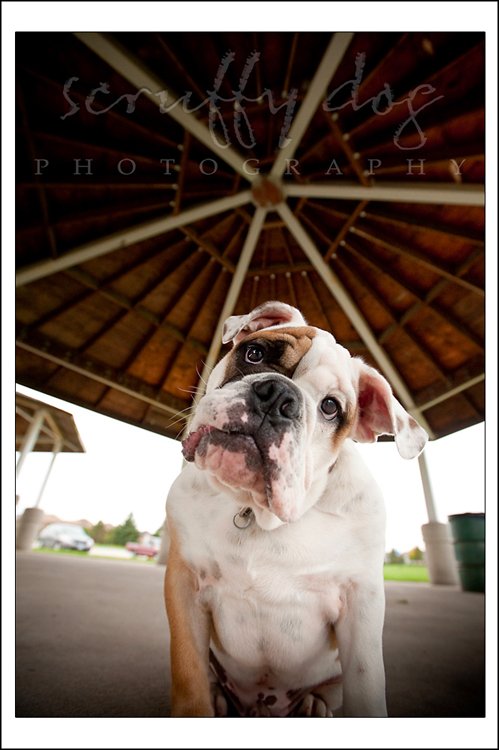 in fact, sometimes i had to get way back just so that he wouldn't get right up into my lens …
… but even here you can tell he wants to, can't you?  that bum doesn't really want to stay down very long.  🙂
Steven and i had a great time with the ever-accommodating, seemingly-tireless marvin. when the local park wasn't enough, we headed to rougher terrain for more of a workout …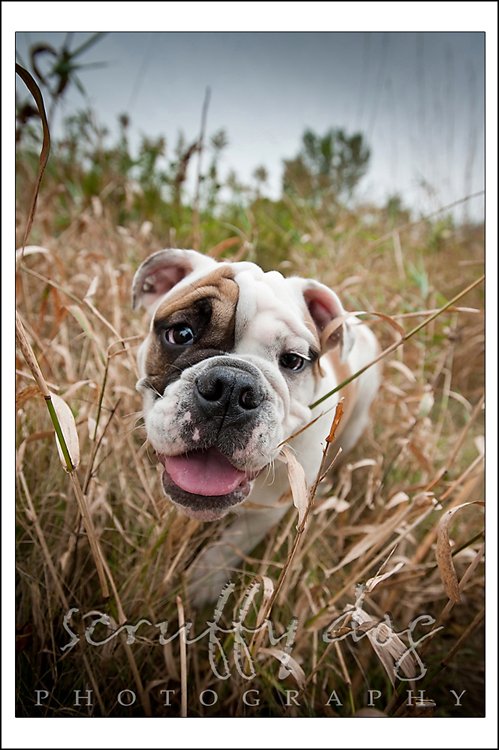 … and even met some local wildlife …
… lots more running …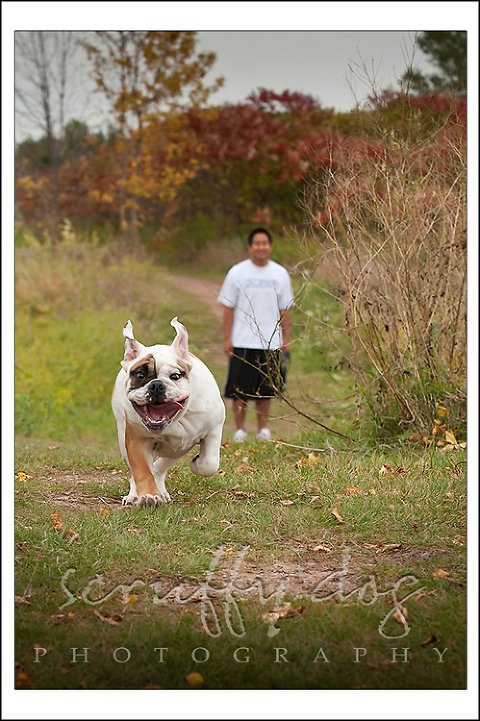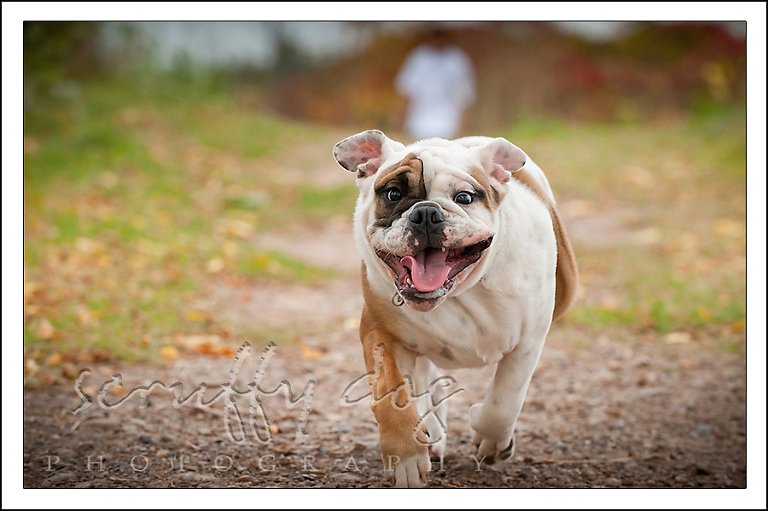 … with plenty of breaks for lovin' …
… or just hangin' in the grasses.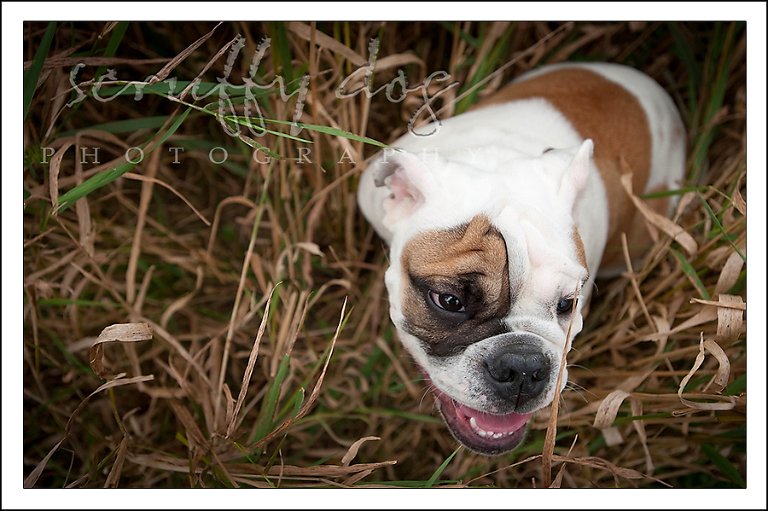 at home, hours later, marvin still had some giddy-up as he waited for me to get all my gear out of the scruffy-dog mobile …

… barking at the lens when his impatience got the better of him.
and then to the backyard for some soccer and an impromptu game of tug …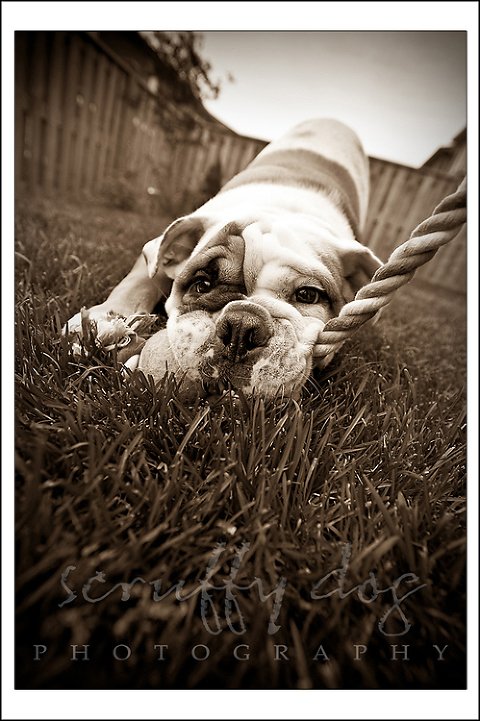 inside, i introduced marvin to his new Cuz ball, care of scruffy dog …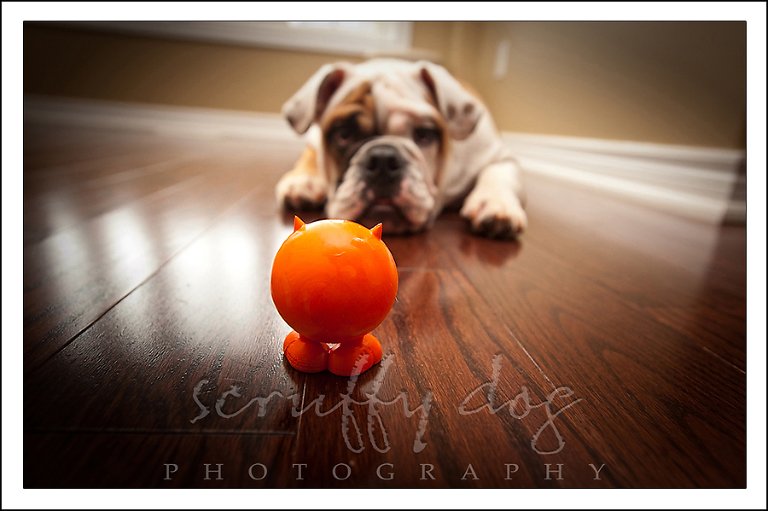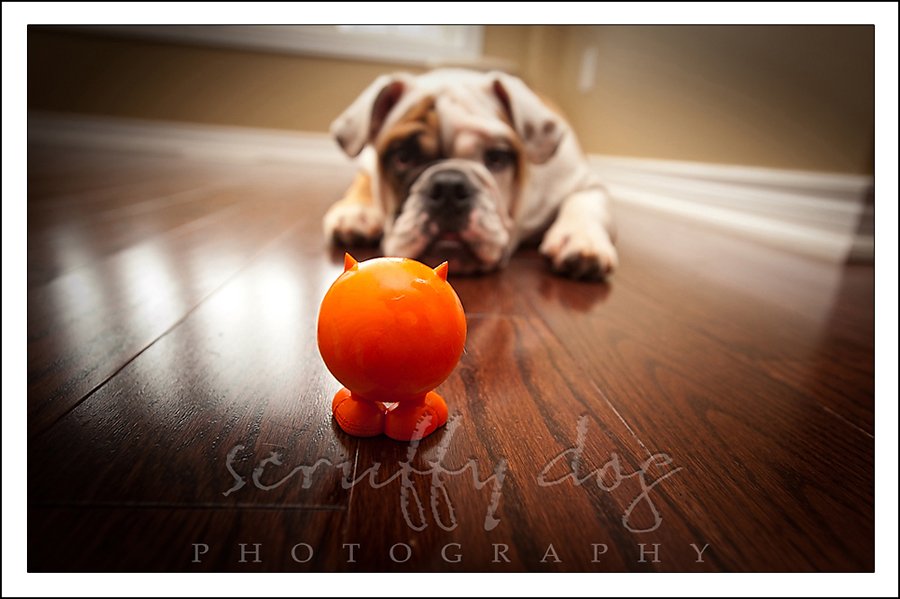 they became fast and sure friends, while i fell in love with the light and tones of marvin's home …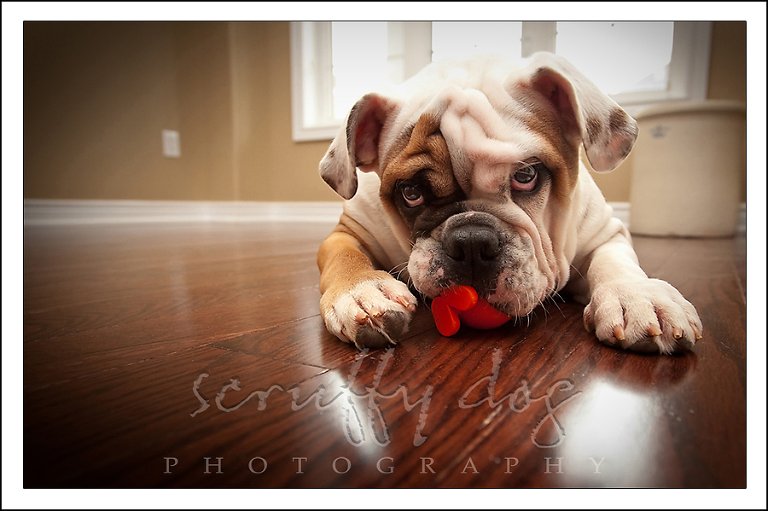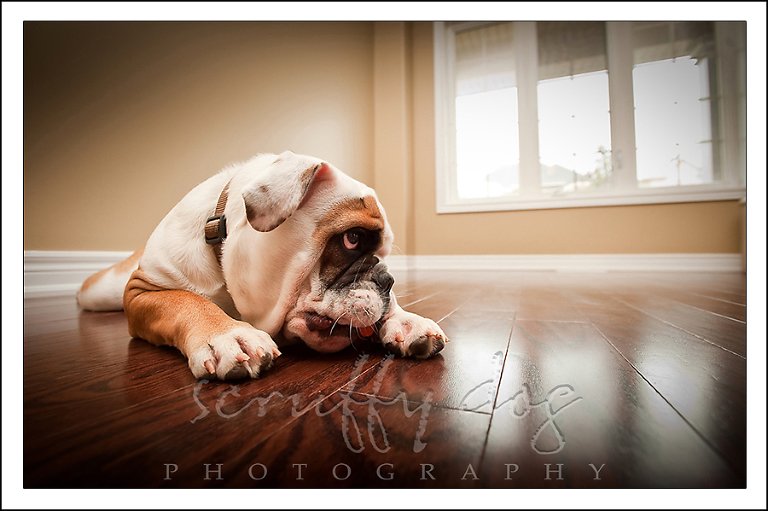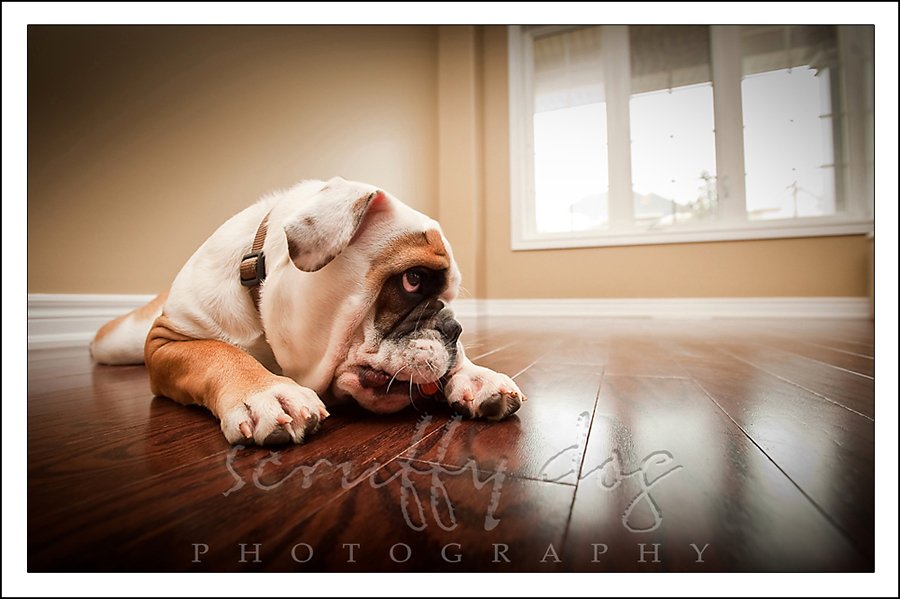 Steven might laugh when he sees this next one because he may well remember how much work marvin was on the leather couch.  almost too food-motivated and too ramped up on happiness, marvin would not settle.  well, plus the little bugger's only 5 months old.  i'm betting Steven never figured i'd get this shot.  it might look like a pup relaxing, but truly it's a stop-action shot.  🙂

i couldn't believe this little bruiser was still ready to rock and roll when we went upstairs, but sure enough …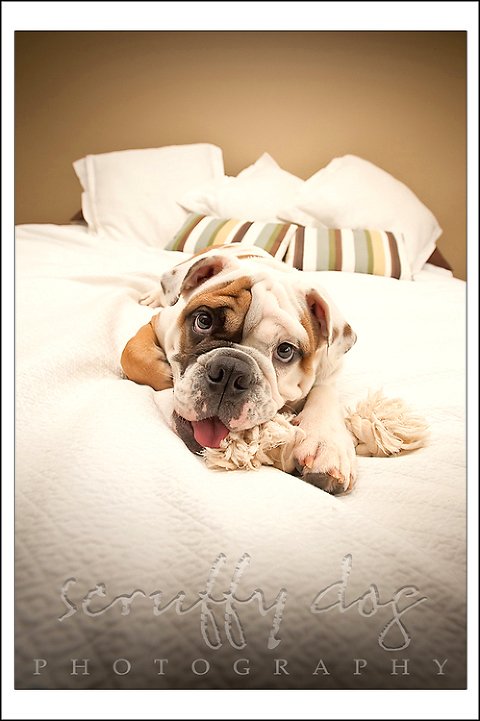 it was only as i started to pack up that marvin finally flumped down and decided he was done …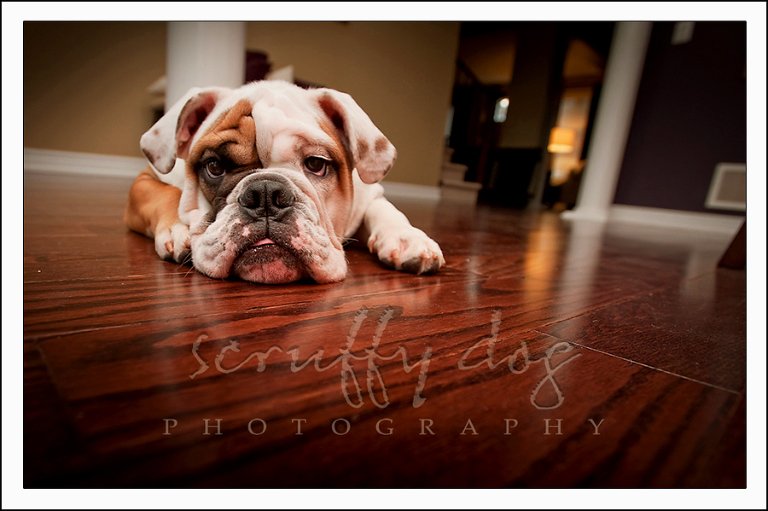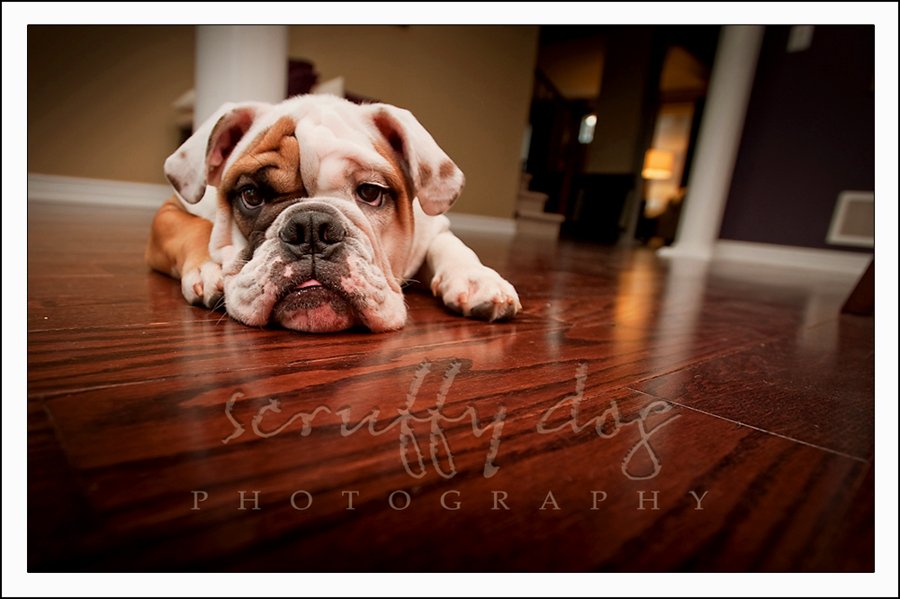 thank you, Steven and marvin for a fabulous afternoon.  Lise, i hope you have a fabulous birthday and that marvin's images thrill you.  i know the gallery is huge but i couldn't help myself with your gorgeous boy.  i hope you'll both be able to arrange for a client consult at the studio … it would be lovely to meet the woman behind this bruiser.  🙂

thanks again, Steven and marvin! and happy birthday, Lise, from me and the scruffies!