dog-gamn, i love this little dog …
i mean, just look at this face!  don't you just want to take that round little melon and squish it and kiss it?  of course, i couldn't after the initial meet because i had my hands full of camera, but let me tell you, it was SO hard to not just set the camera down … every fifteen seconds.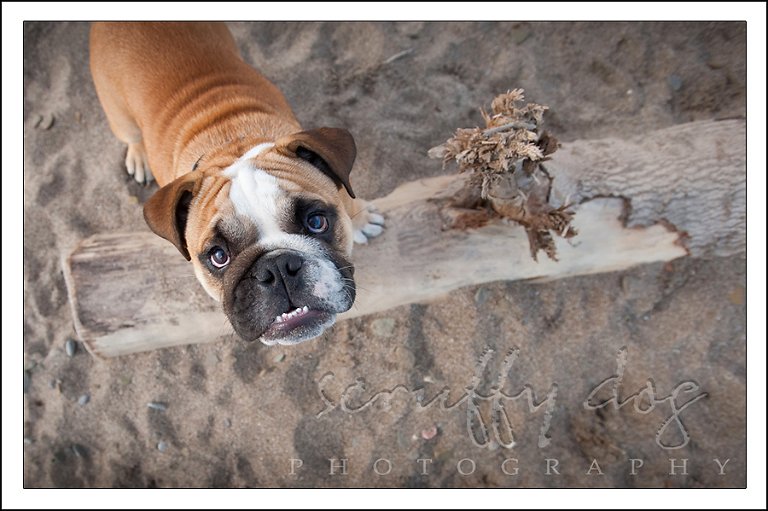 and i'm so grateful for the little slice of beach Rosie's parents found for us to romp on …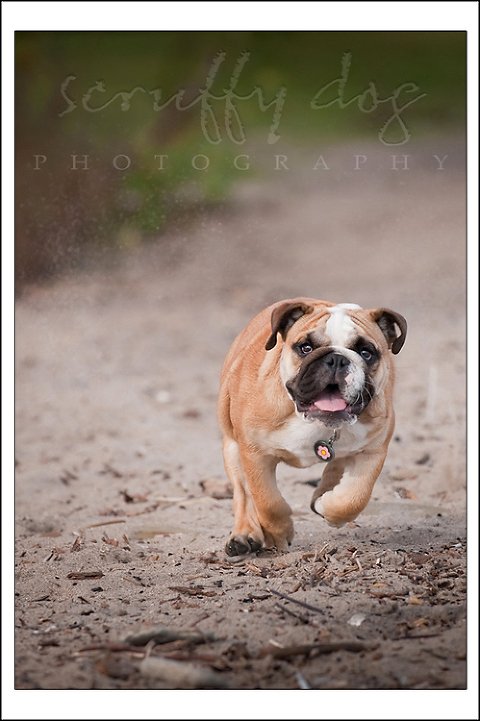 sand beaches are one of my favorite locations … the sand provides great bounced light and a wonderful backdrop.  and, of course, waves are always a bonus … well, unless you ask Rosie who was trying hard to retrieve her stick …
still, this mighty five-month-old didn't give up easy …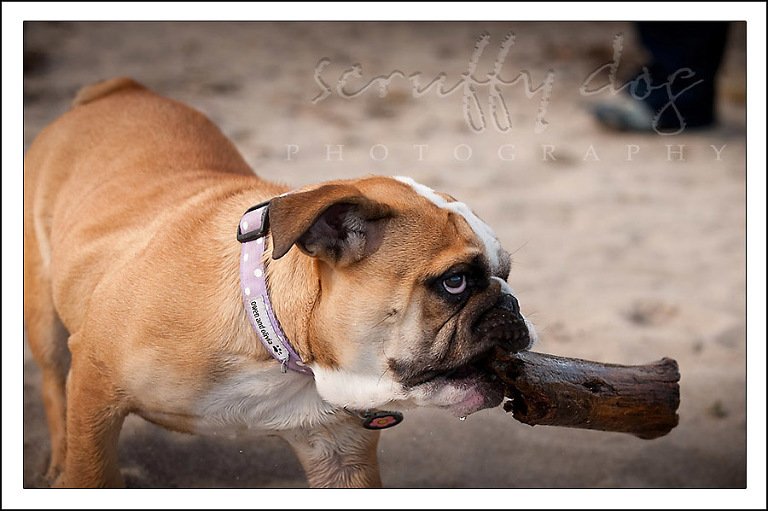 some of my favorite shots of this little girl are her leaping shots.  it was really hard to restrict myself to just two on the blog … well, not including the one i previously shared with you … she's such a little dynamite.
and when she caught air, she sure caught air …
mom and dad, Nicole and Evan, requested some images of themselves with their girl, including a feet shot.  how cute is Rosie with her paw always on Evan's foot?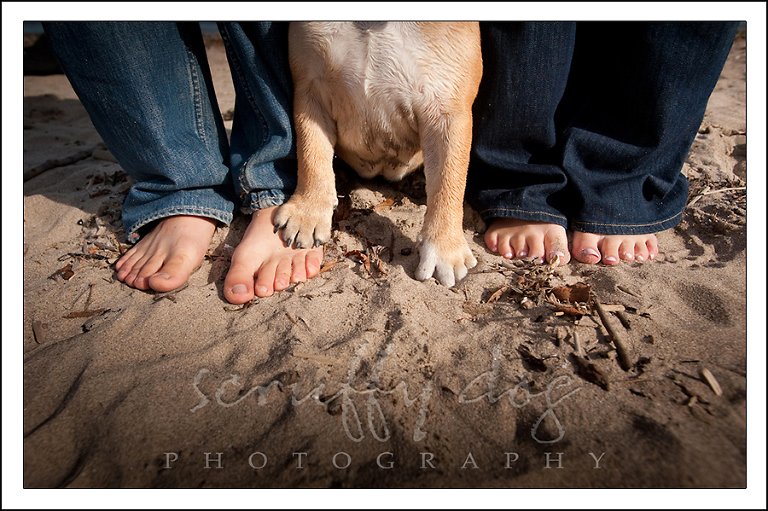 oh, okay, one more jump shot …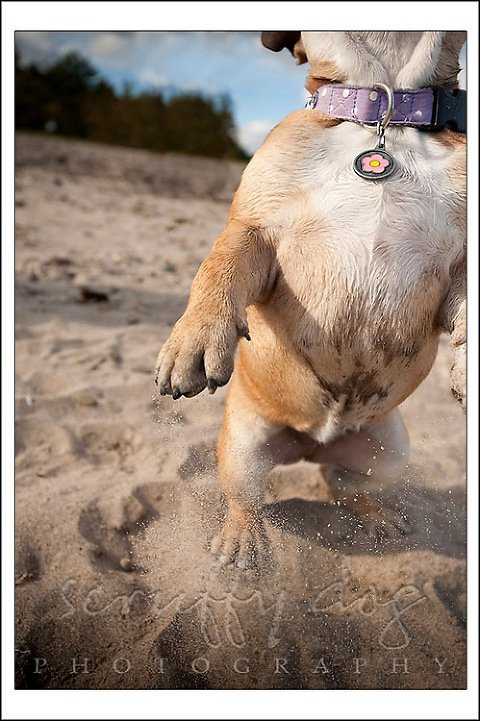 and of course, a soccer ball shot … i have yet to meet a bull dog who isn't obsessed about their soccer ball.  this little melon-head sure could hustle.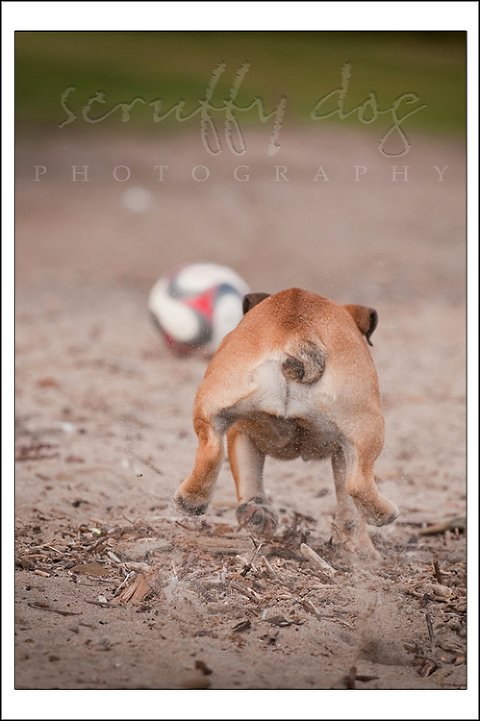 then it was off to the trails …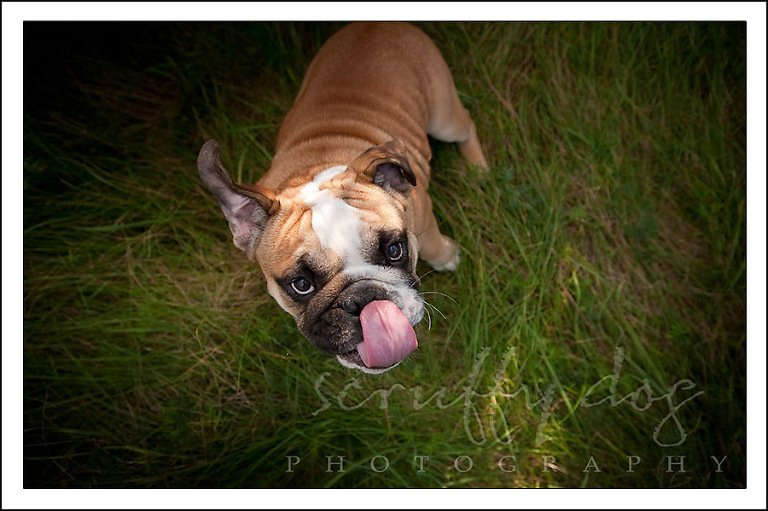 and some more trails …
and of course, fall leaves, even though it was a little early for a lot of leaf cover and dad and mom had to collect a few handfuls for this shot.
you'd have thought this pint-sized dollface would be pooped after our hours of running, but she was still ready to entertain at home.
… so i let rosie chill a bit while i visited with the family cats.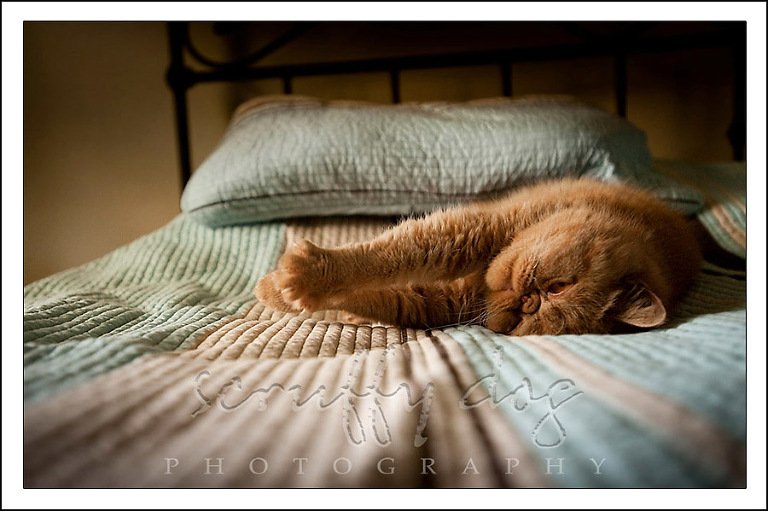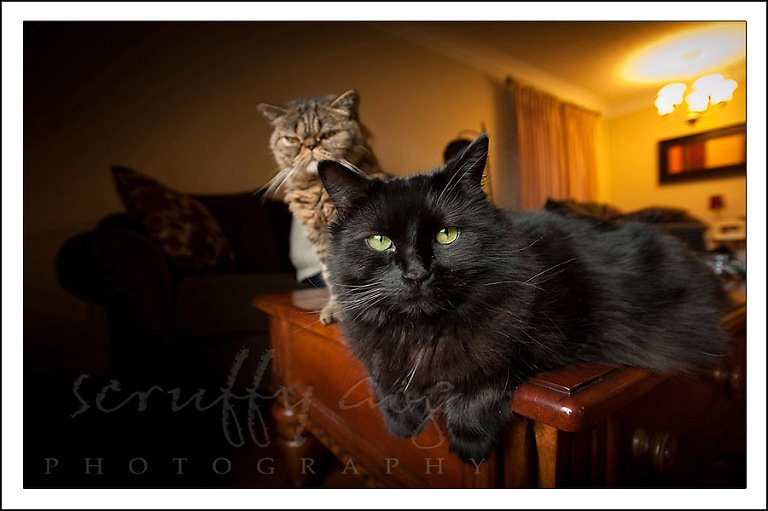 … long enough for Rosie to relax.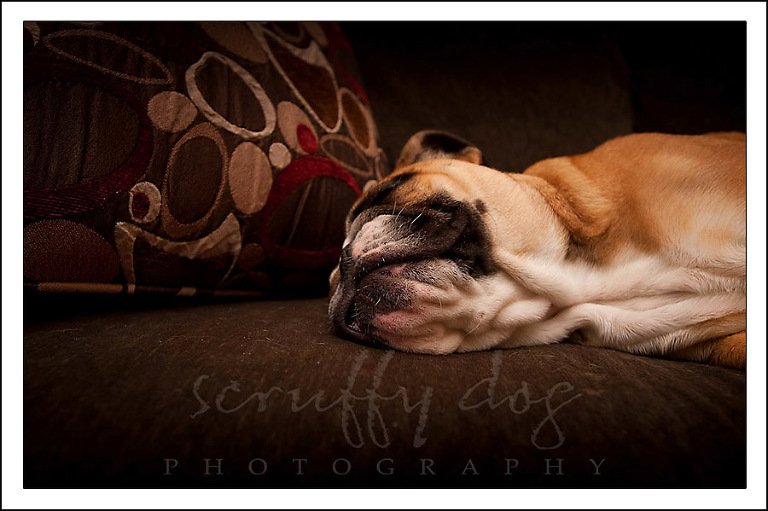 working with a puppy isn't easy … but for this face, i'll do anything.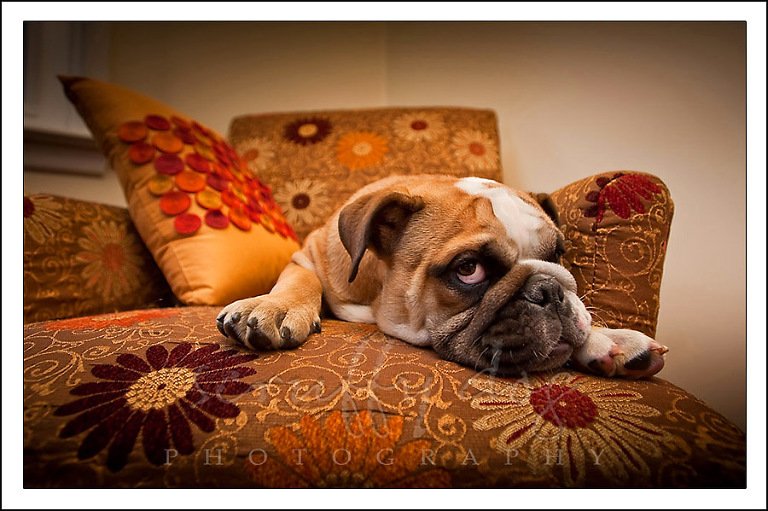 and by the end, i think — finally — Rosie was truly and thoroughly pooped.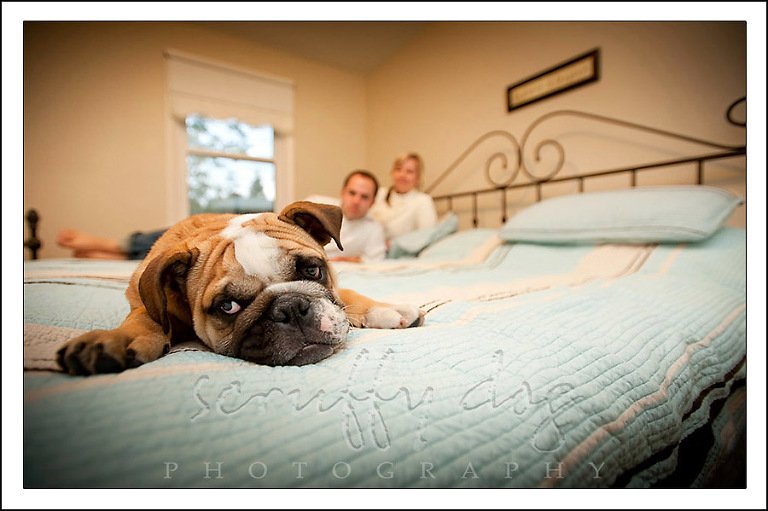 thanks, Rosie for  a fabulous shoot.  and thank you Nicole and Evan for sharing your little doll-face with me.