i rarely get the time these days to shoot my own scruffies out on the trails or on walks … too busy with clients' shoots, or just too lazy to drag the equipment along.  so, the other day i actually scheduled a short shoot with my own girl …
these images were taken down by the river or in the fields along the trail following it … minutes from the scruffy dog studio … a great place for photo ops, and for those future clients who are struggling for places to take their dogs for our shoots, i highly recommend considering this area.
the queen anne's lace is closing up but right now it is dense with goldenrod and purple asters …
of course, having off-leash control helps …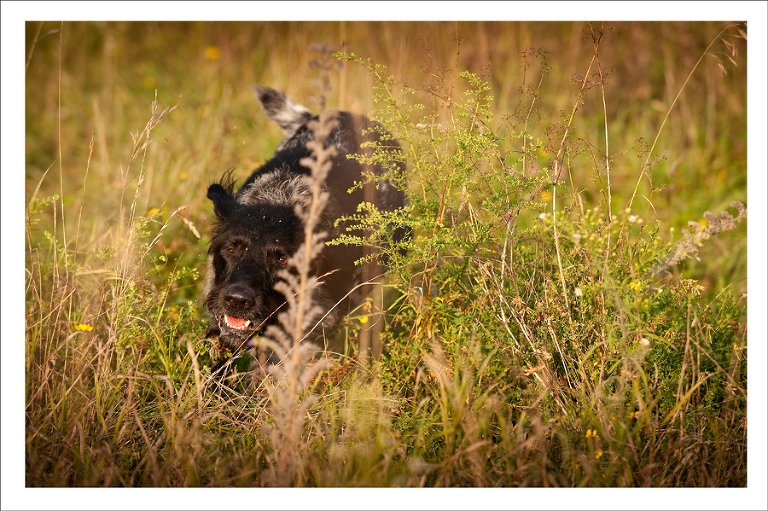 and a sidekick, of course …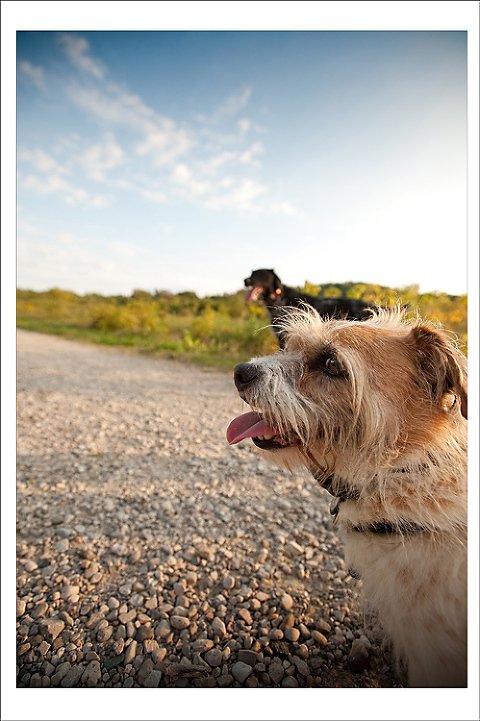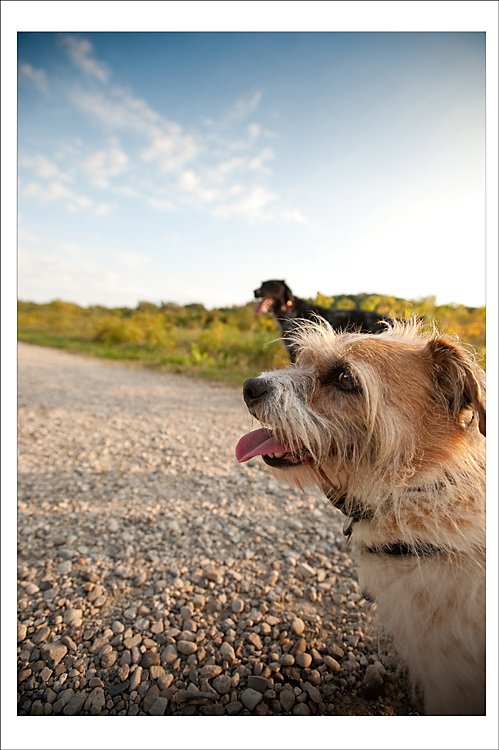 mostly i did this shoot because i'm looking for some images to print on larger-sized products for the new studio space, and  — as much as i've fallen in love with a lot of my clients' dogs — when investing in these larger sizes of 30×40 i'm kind of partial to having them of my own guys.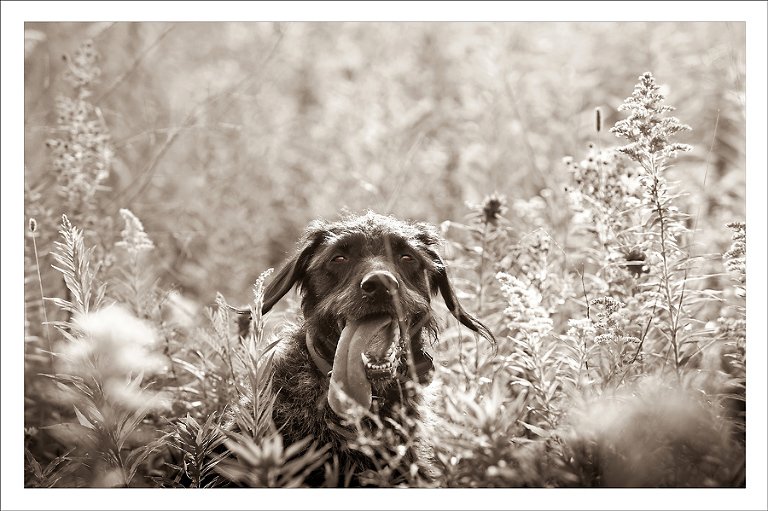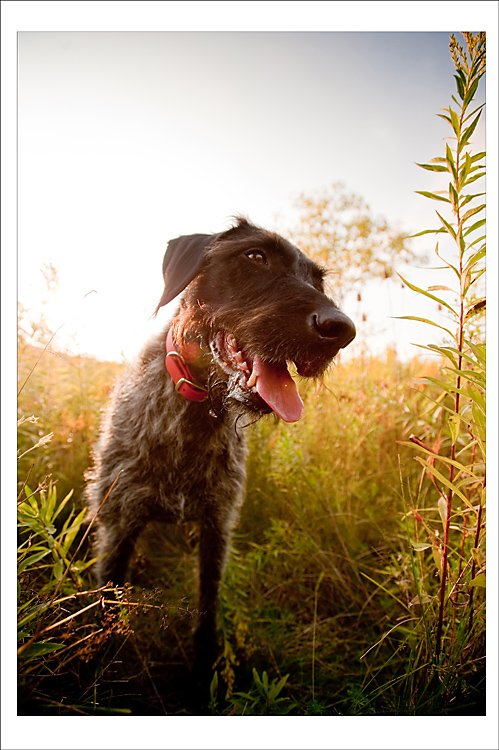 some of you might already know that my girl has been recently diagnosed with DJD (degenerative joint disease) and bridging spondylosis of the spine.  she has some pretty nasty looking xyrays where the bridges are complete and three vertebrae in her pelvis are already fused.  at only 7 years of age, this is certainly not what anyone expects.
for now, the protocol is nutraceuticals, acupuncture, chiropractic, laser therapy, massage, ice/heat and to keep this girl moving, moving, moving …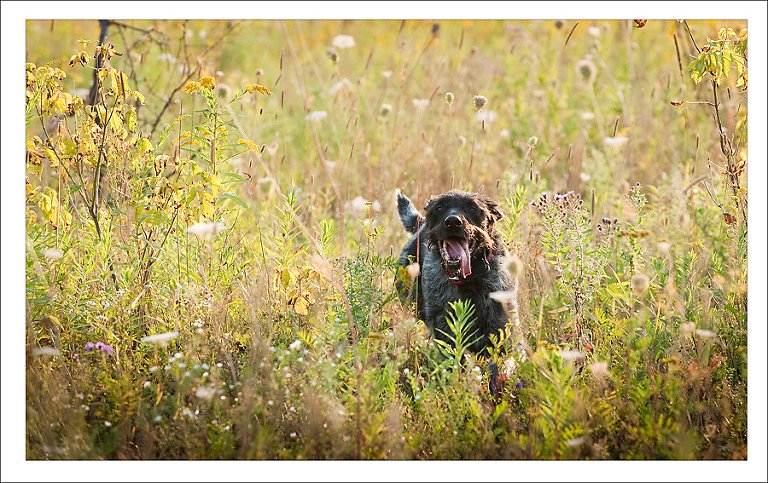 and hunting, of course … cuz that's when this girl is in her element.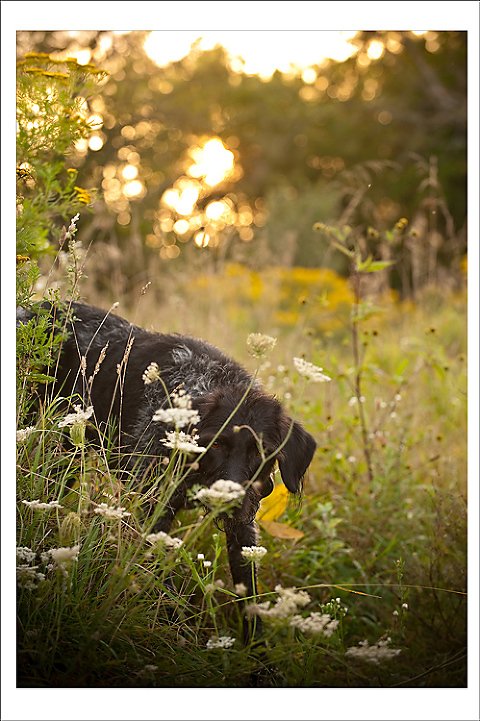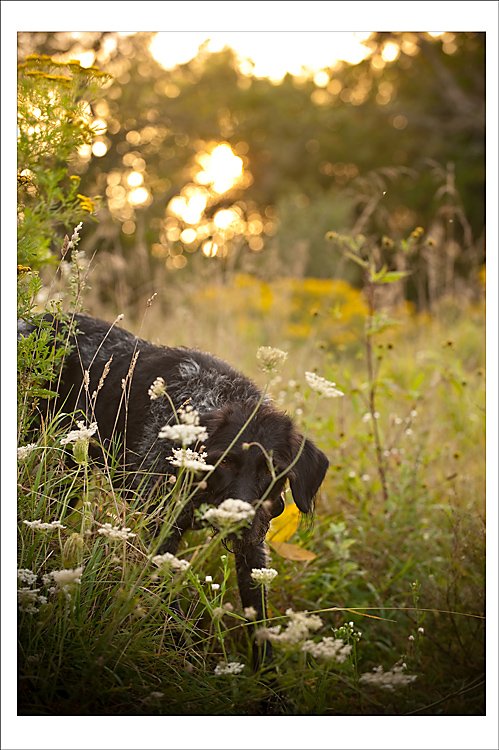 and if the length of a dog's tongue is any indication of their happiness, i think matea is probably the happiest when she's out in the field where she belongs.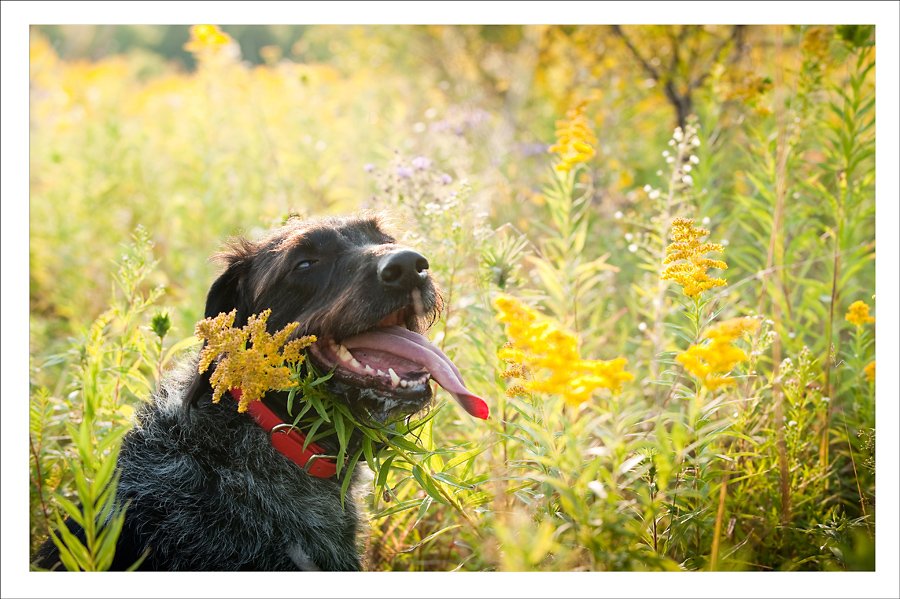 thank you, matea, for being my inspiration, my best friend, my soul, and my absolute greatest teacher.