take the Grand River in the late afternoon, add one golden retriever and — besides the aroma of wet dog — you get one might happy dog and a pretty decent opportunity for some fabulous shots.  take the Grand River in the late afternoon, add TWO golden retrievers and, well, that's like leaving an unsupervised five-year-old with a sweet tooth in a candy store overnight.  but give that late afternoon Grand River to THREE golden retrievers and we're talking sheer mayhem.
meet the Thompson goldens …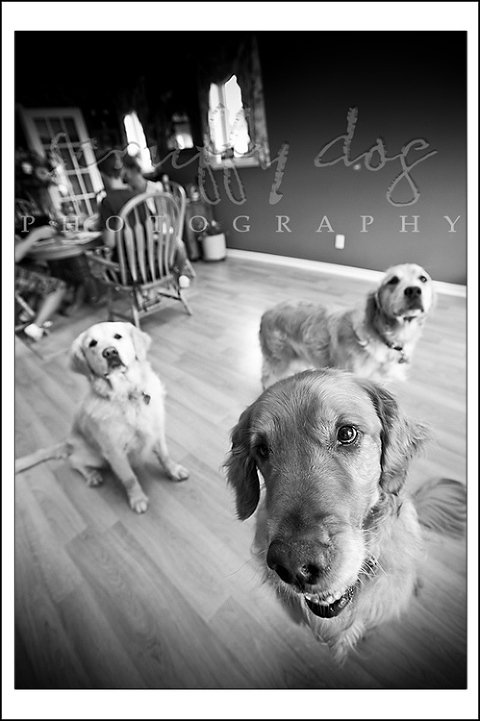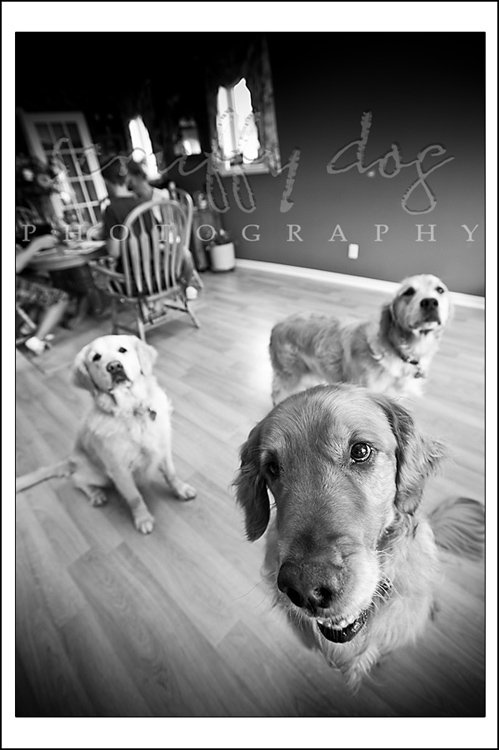 Tyson, front and centre, Muskoka to the left, and Marley back right. oh yeah, the look calm enough, don't they?  😉
in fact, Marley was unbearably shy with the camera, desperately trying to scrabble out of  the room as soon as i started clicking.  this is why i always prefer to start shoots outdoors, where the sound of the shutter is diffused and the great outdoors serves to distract dogs enough to warm them to the camera gradually, so that by the time we return from our walk or hike or even from the back yard, they are more relaxed with the concept of the big cameras.
so, we went to the backyard …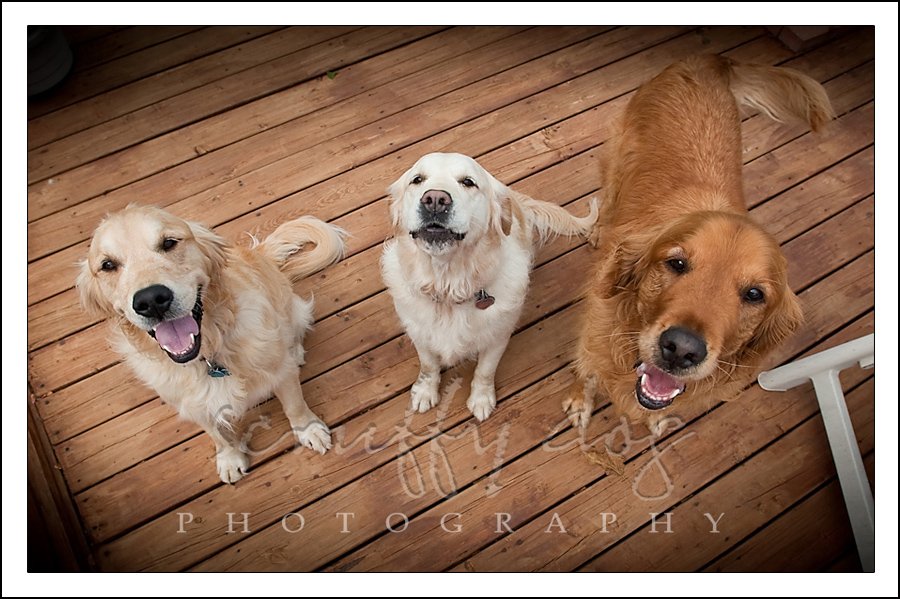 … where Marley warmed up to the camera quickly.  in fact, he warmed up almost too quickly!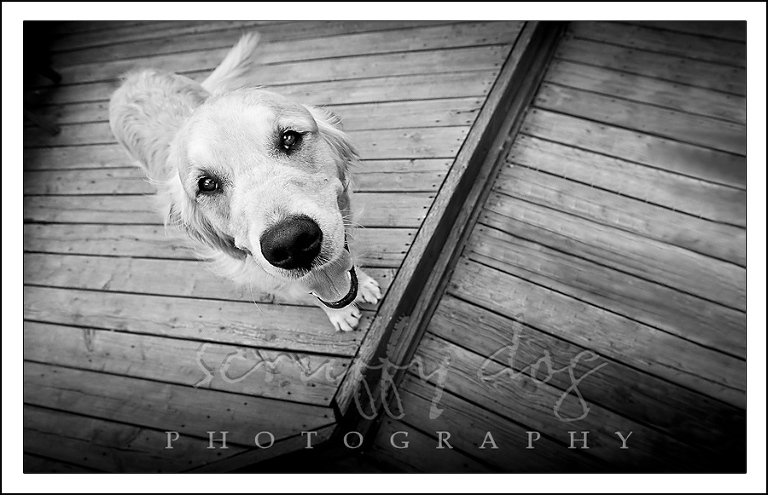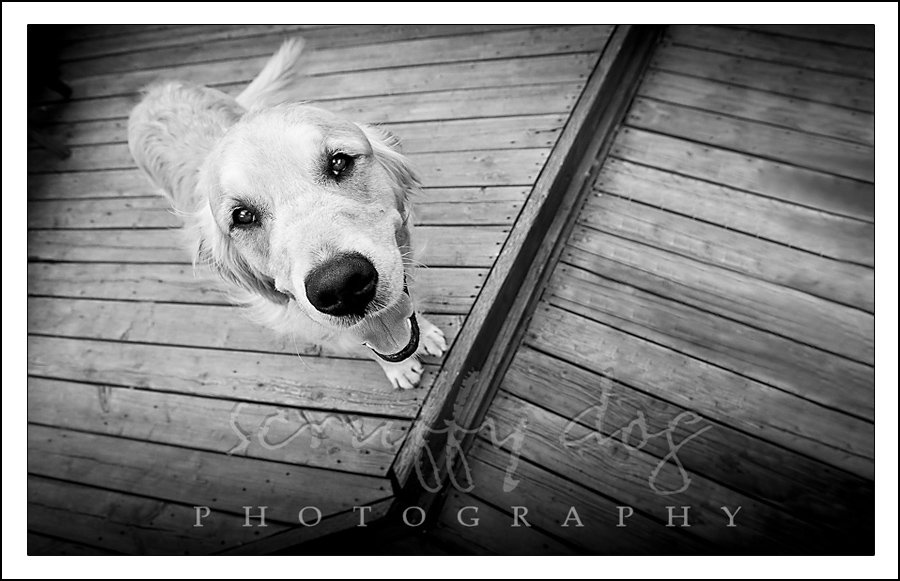 most of the time it was only Marley i was seeing through the viewer!
but older brother Tyson waited patiently for his turn …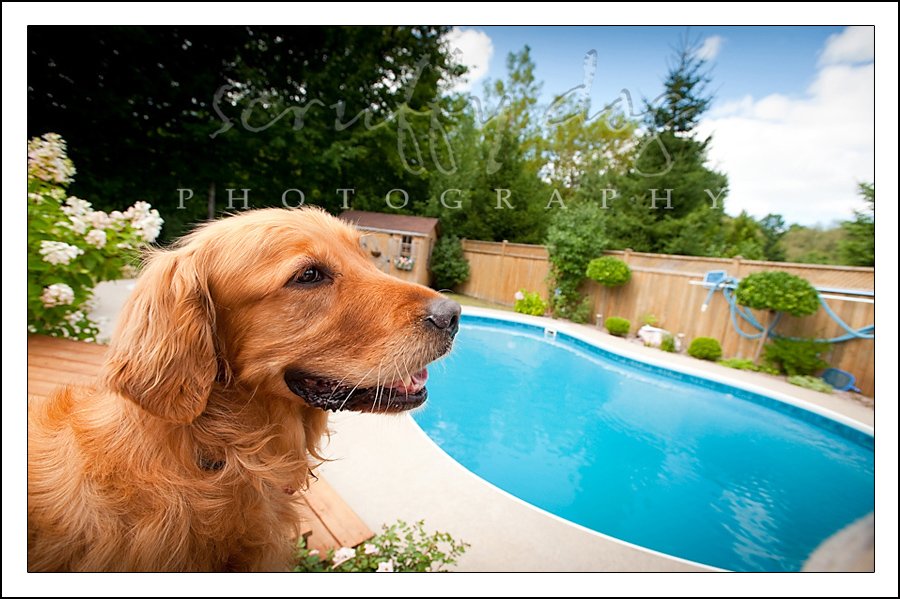 and Muskoka was always such a doll … even though she wasn't supposed to go into the pool.
unfortunately i didn't manage to catch her in the pool since shooting three dogs doesn't make it possible to catch every moment of the action.  did i already use the word mayhem?
but they were all great foodhounds … er … subjects, especially in the back yard where i was able to maintain their attention …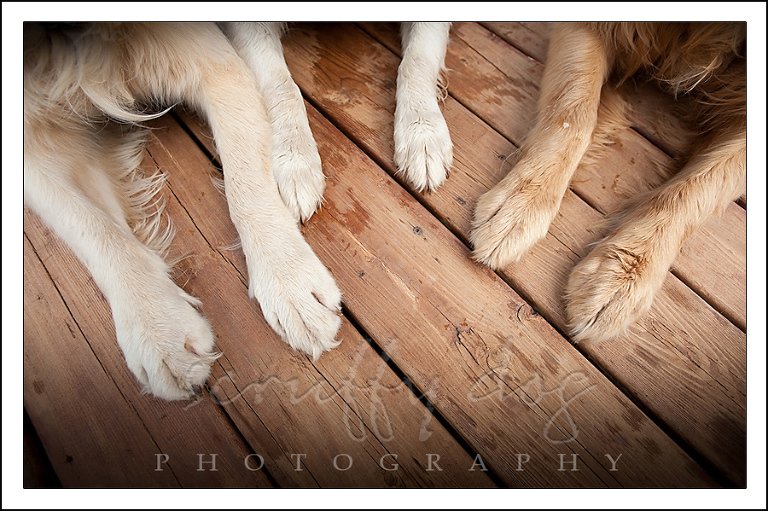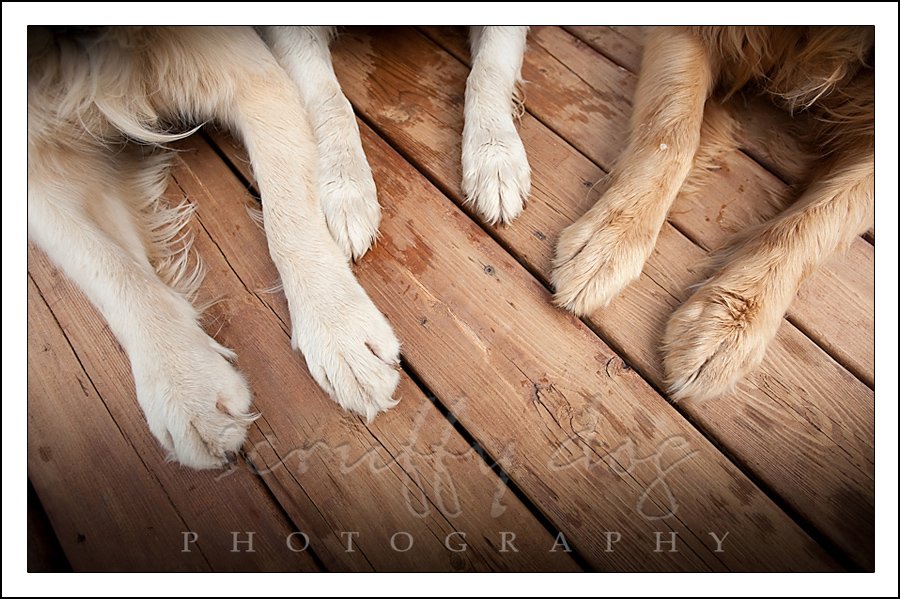 even Marley's closest, rapt attention …
and then it was down to the river.
and there's no keeping a retriever out of water.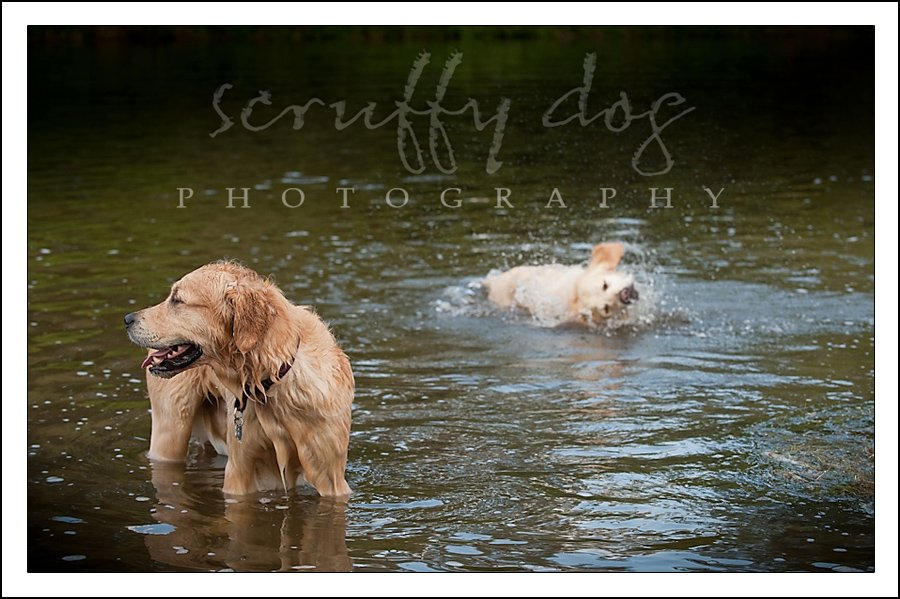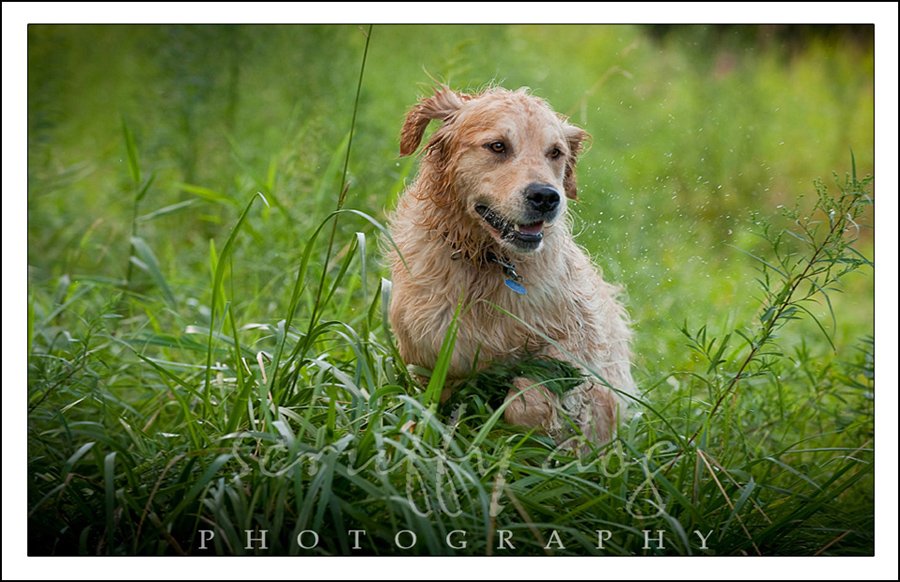 Muskoka wasn't as crazy as the boys … rather enjoying just standing in the cool water.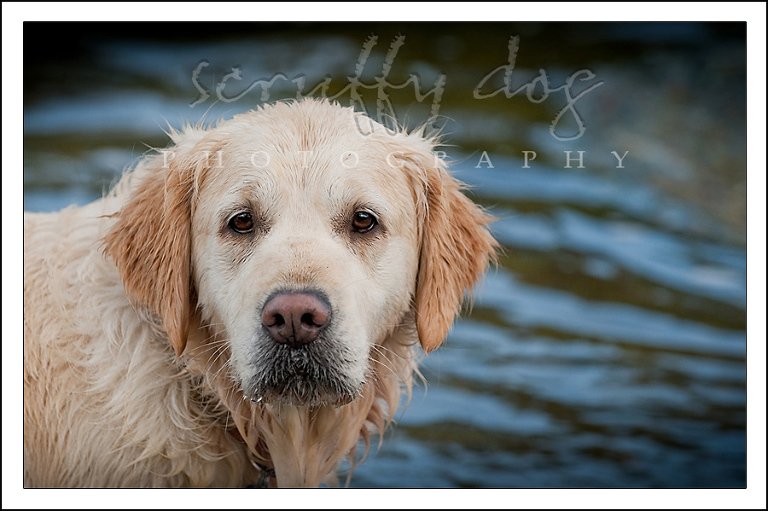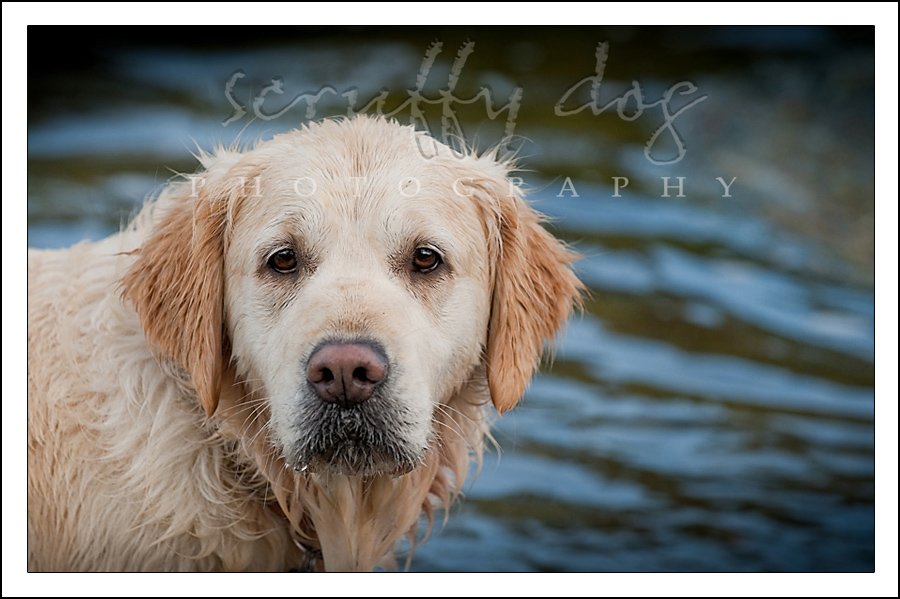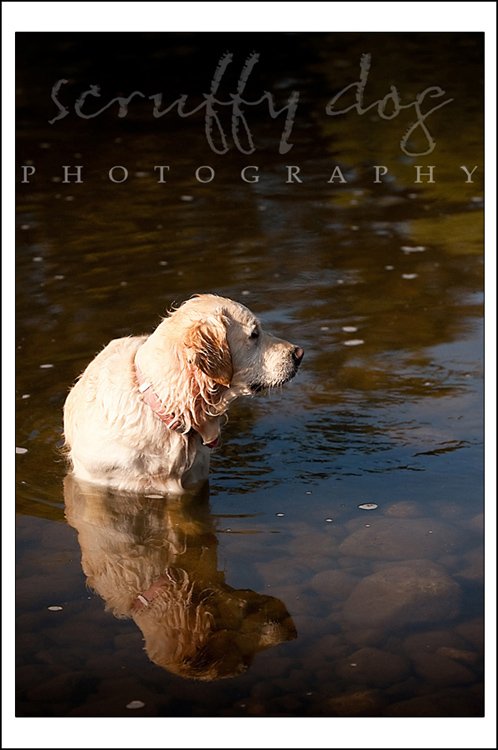 and later taking a short wander into the higher grasses for some variety …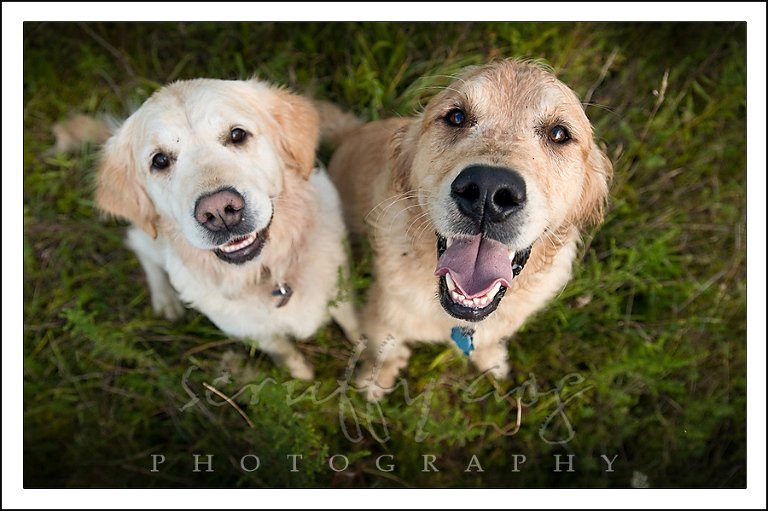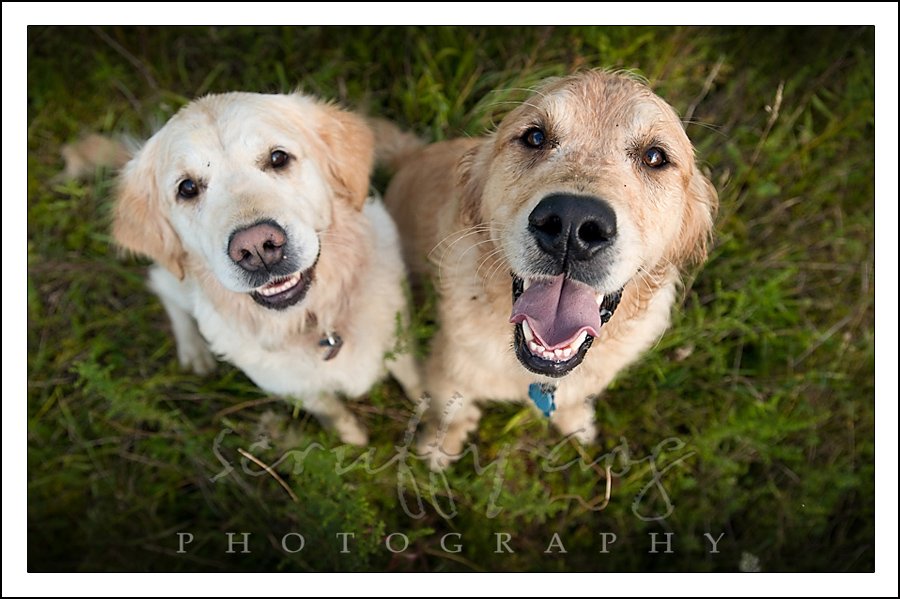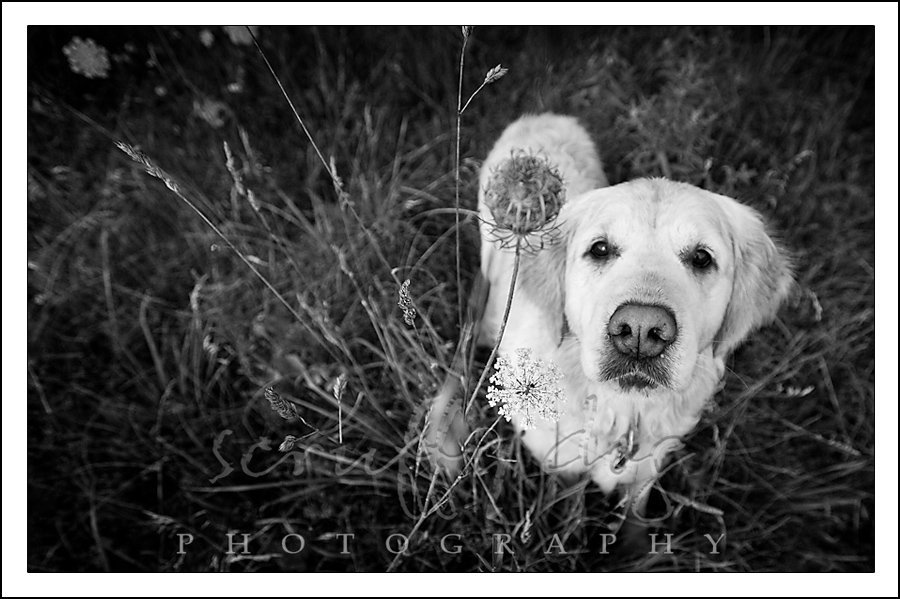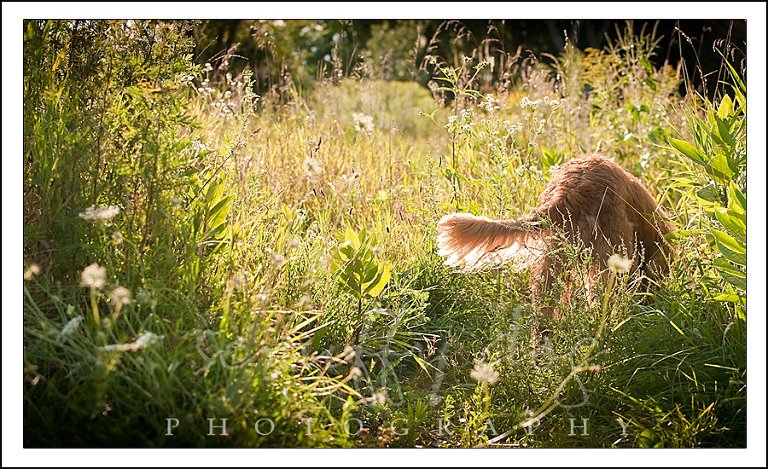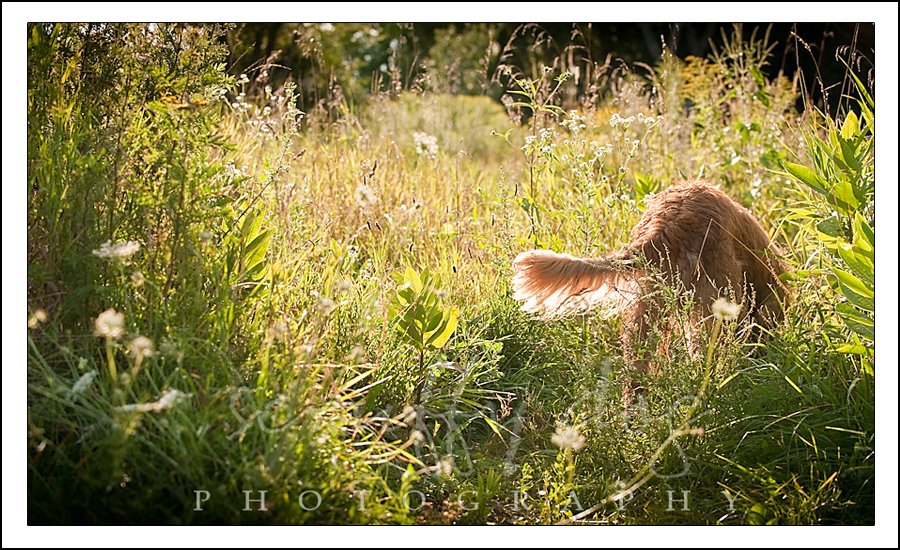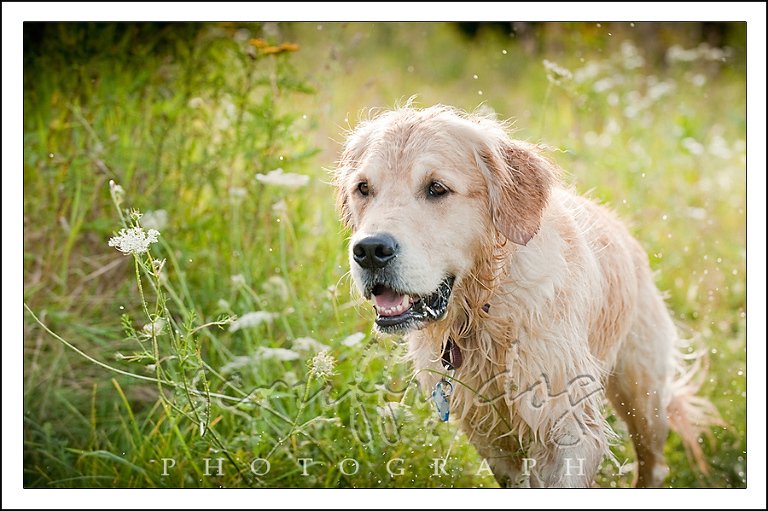 but you can never keep a retriever out of water long …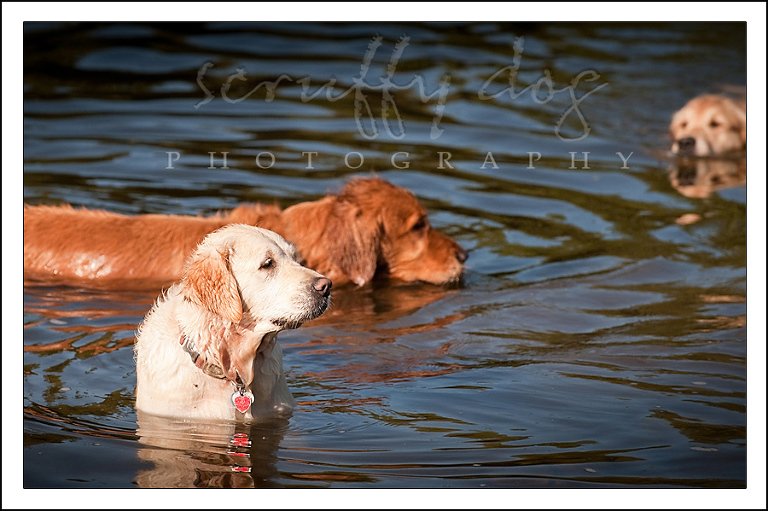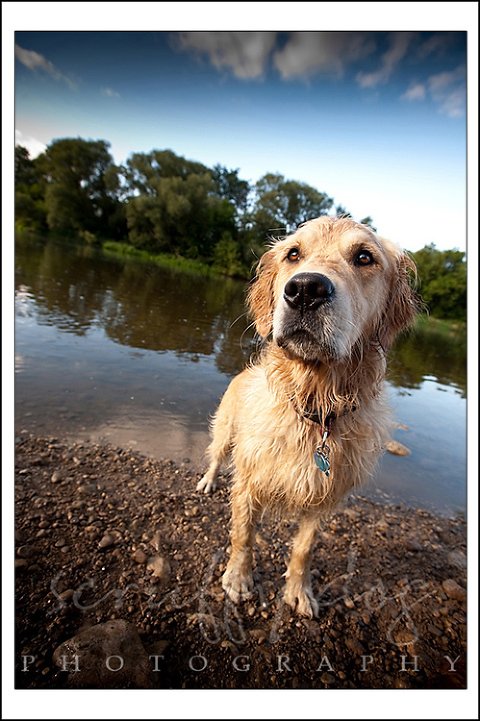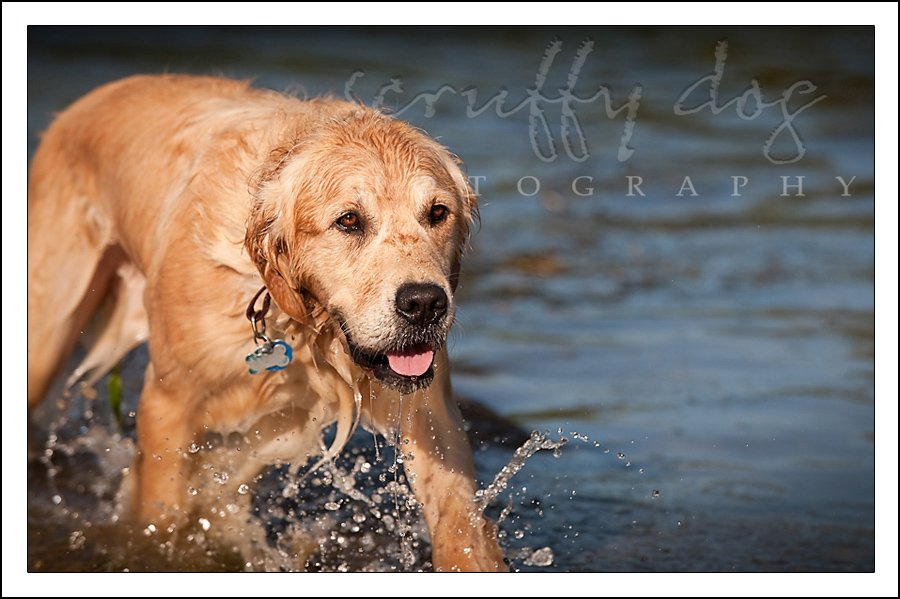 and you certainly can't keep yourself dry for very long either …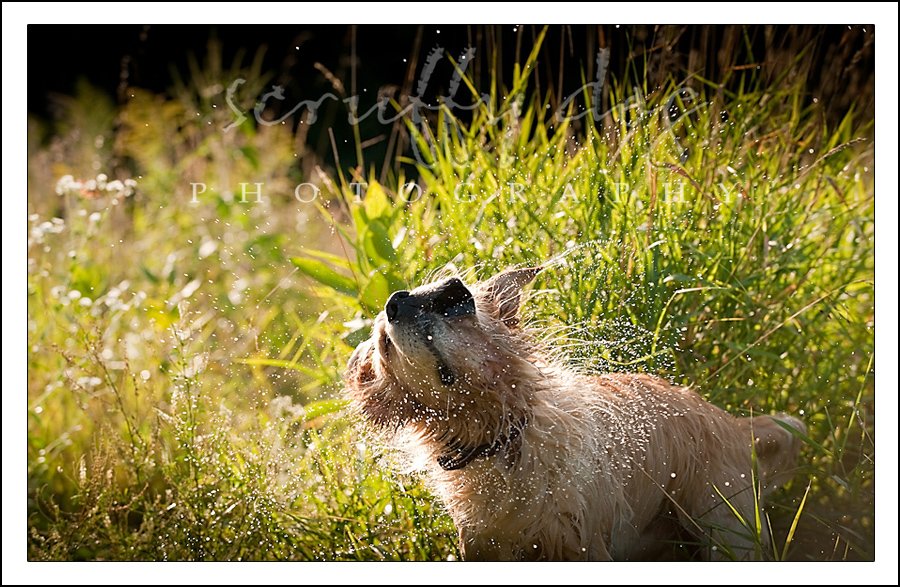 thank you, Thompsons, for a lovely afternoon and for introducing me to your wonderful pack.  i hope you love your triple-wide gallery.  i know i haven't made your job easy … it's a huge gallery and my own job of narrowing down the selection certainly wasn't an easy one.  you have some fine-looking goldens.