yeah, i'm behind on blog entries … in fact, i'm not even posting all my client sneak peeks.  sorry, guys.  for those of you with blogs of your own, i think you'll understand how hard it is to keep up, especially during these late summer months leading into fall when we're at our busiest here at scruffy dog.  i promise to try harder …
in the meantime, i have to share with you all one of my favorite clients, bauer.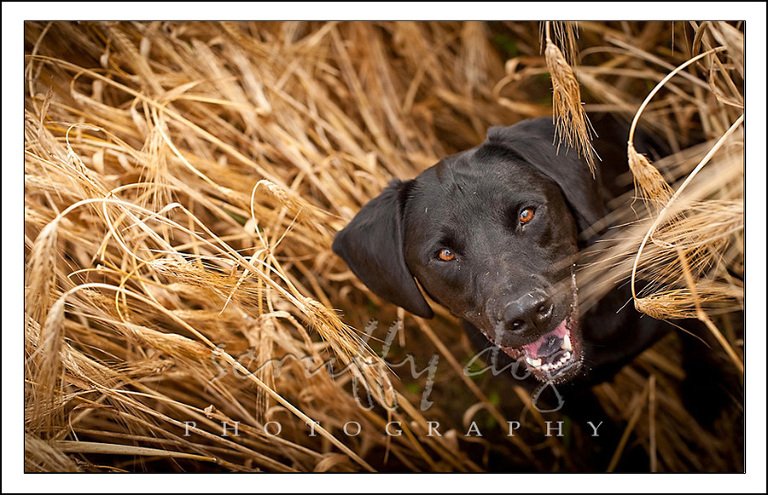 if you're thinking he looks familiar, you'd be correct.  bauer had his first shoot last winter. now it was time for some summer shots … time for wheat fields, green grass and sunsets … and the Cuz ball that bauer has coveted since i gave it to him at our last shoot … bad mommy and daddy for removing the squeaker!! 😉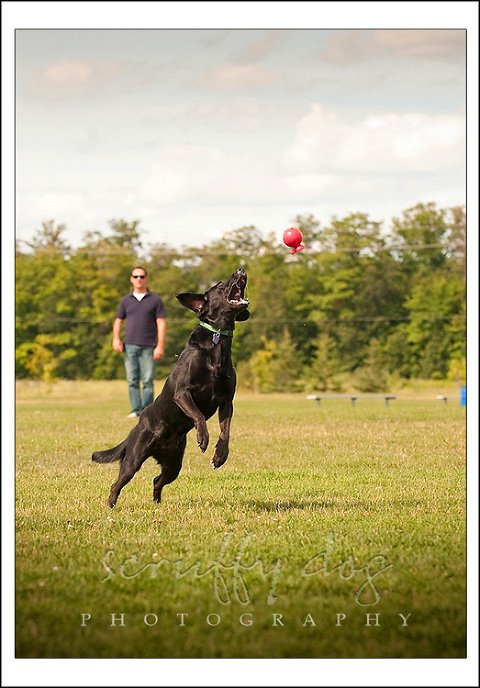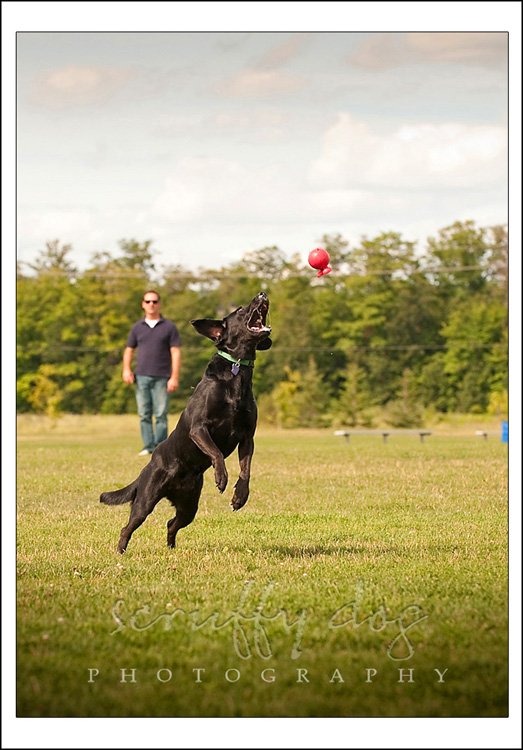 camera-shy, sometimes-skittish, and terrified of skiers during our shoot last winter, bauer's my boy.  he's work, don't get me wrong … a careful balance between treats and building confidence, pushing him past his fears vs. pushing too far.  this is where experience with dogs is a must, and this is where i thrill at the results … when we can be out walking on a trail and i simply call bauer's name and he spins around to come running back to me and the scary camera where only an hour ago he was desperate to find his dad's legs to hide behind. brave bauer.
of course, even the wheat fields seemed a little daunting for this boy at first …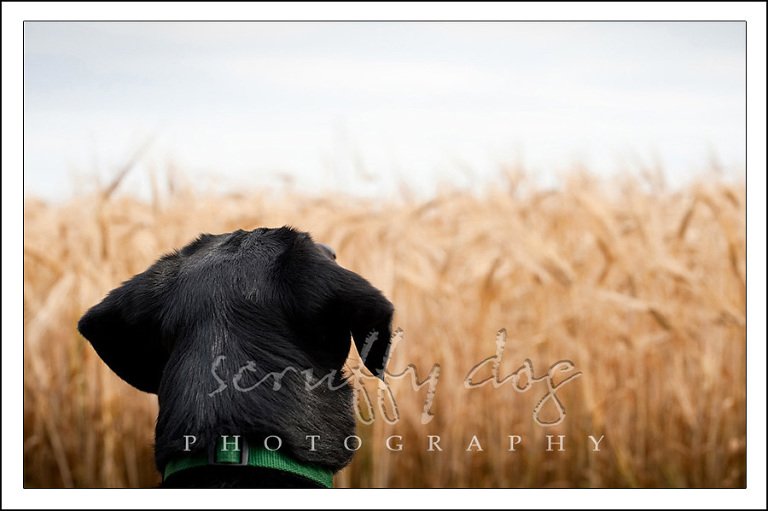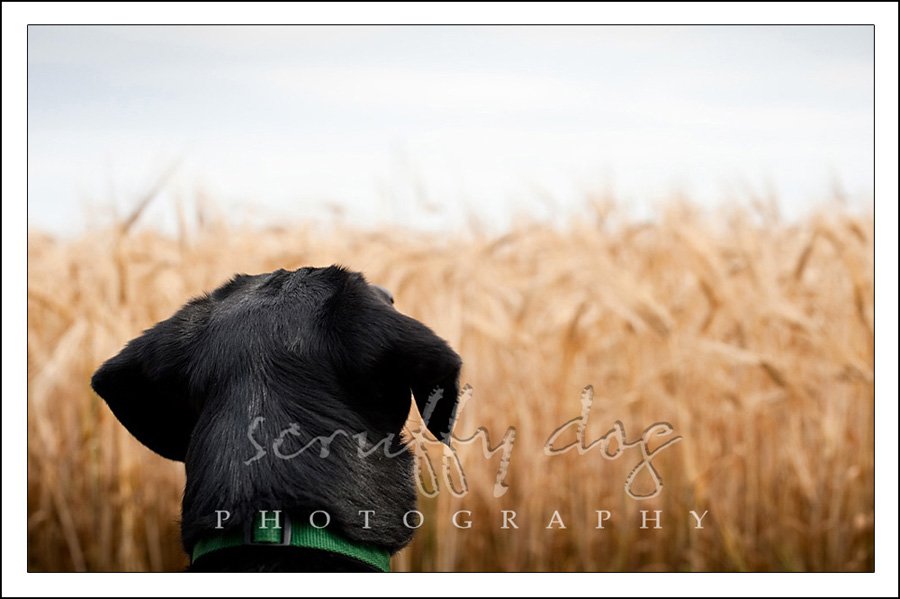 but a short course of tossed-in treats quickly helped to overcome bauer's fear of the wall of wheat, and he was diving in like a pro.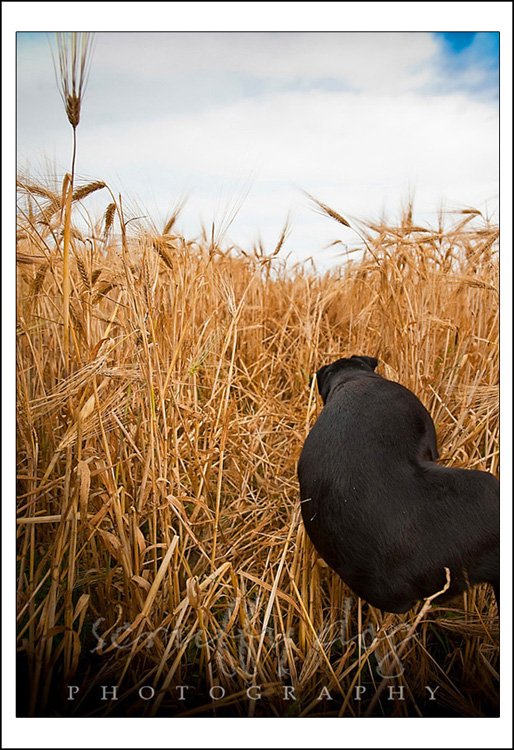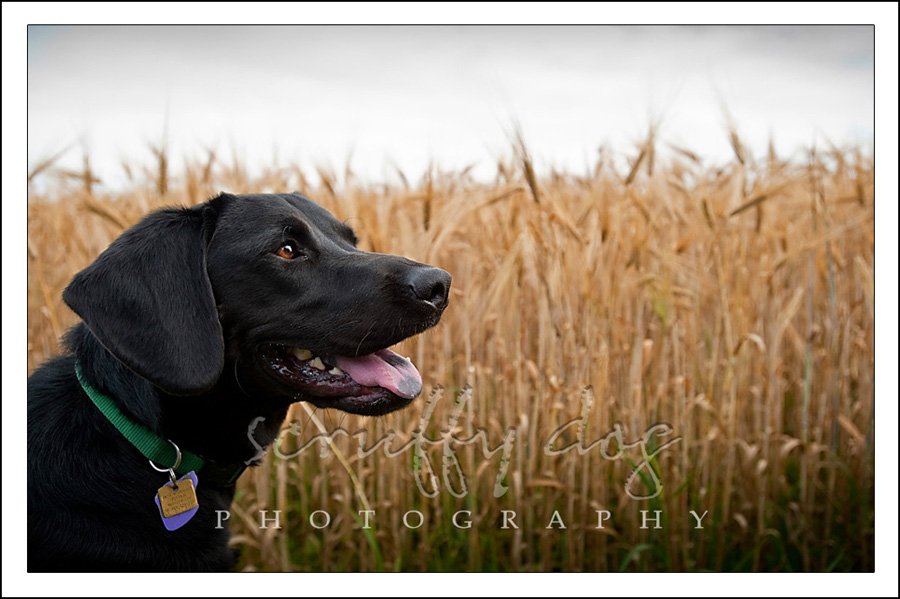 and with the high wheat conquered, enough treats to bolster him, it seemed that nothing could quash bauer's new-found courage, even when staring down the previously terrifying lens …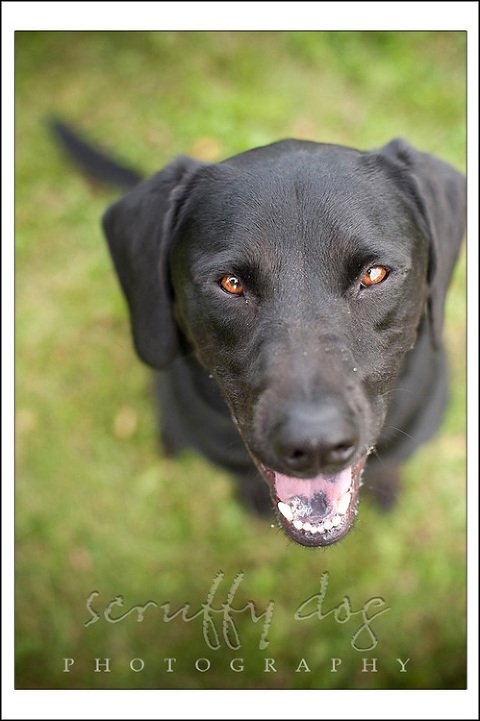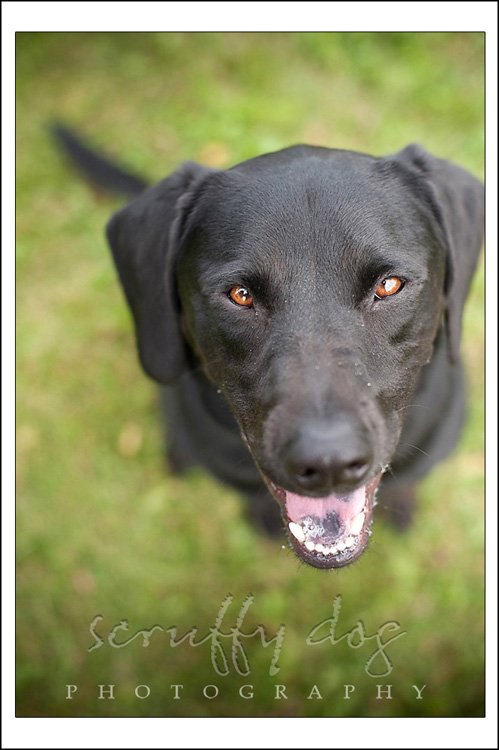 in fact,  he became a downright ham.
then it was back to the playing field for some frisbee.  of course, i should have believed R.J. when he told me i needed to back up more…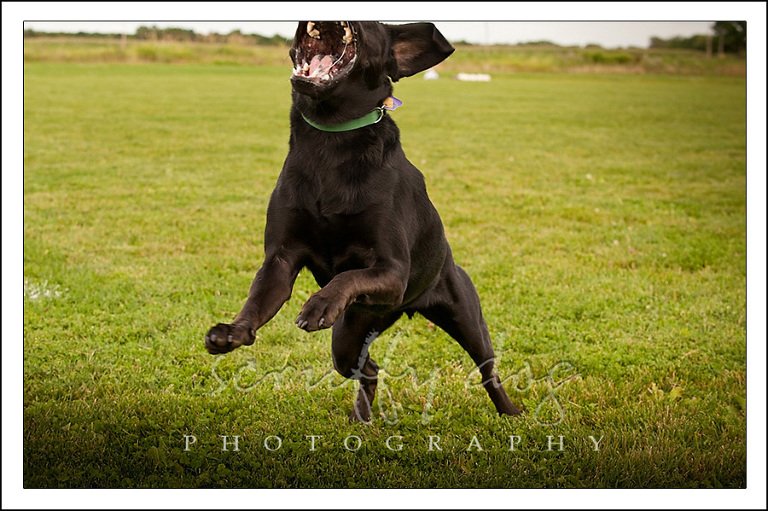 so i did.  i only wish bauer had been a little more energized.  i've seen this boy run and leap, and that afternoon, he just didn't seem to have much in him and i know R.J. was really after some great leap shots.  then again, none of us is getting younger.  🙂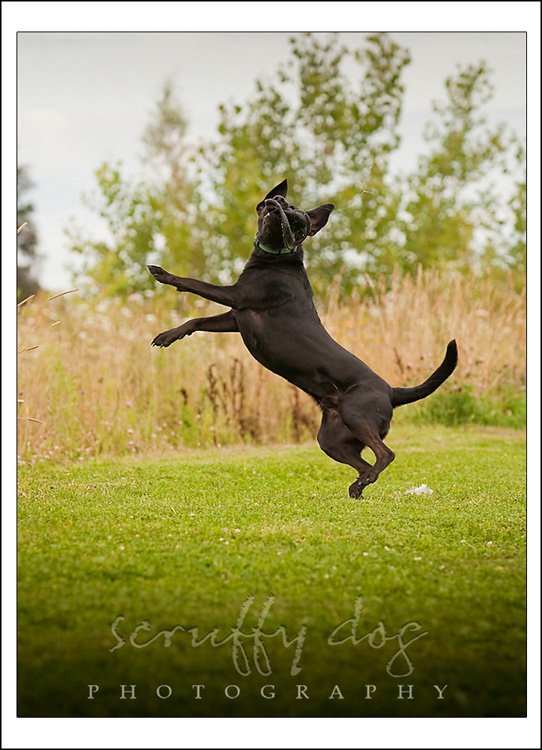 so we took another short walk in an adjoining field for a few more shots …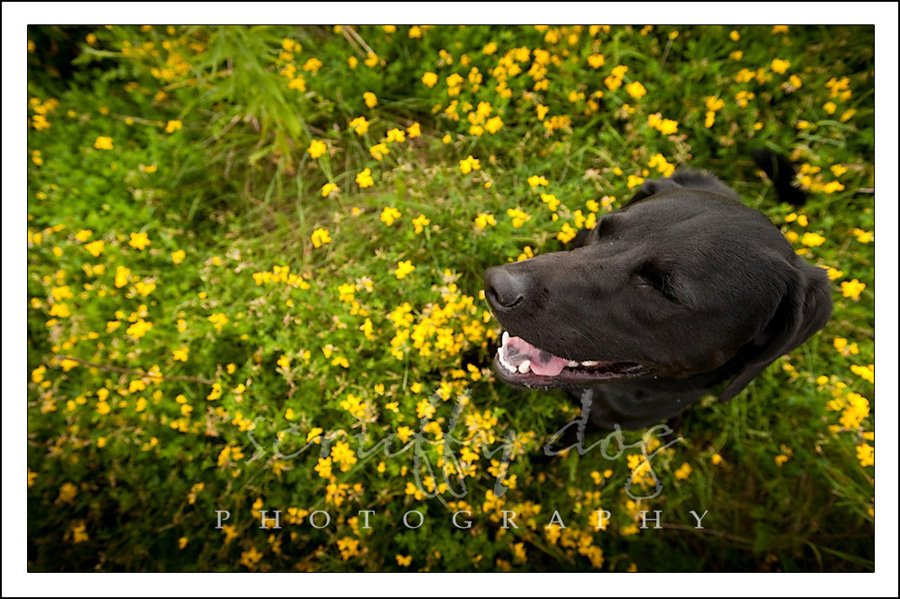 caught the last of the rays …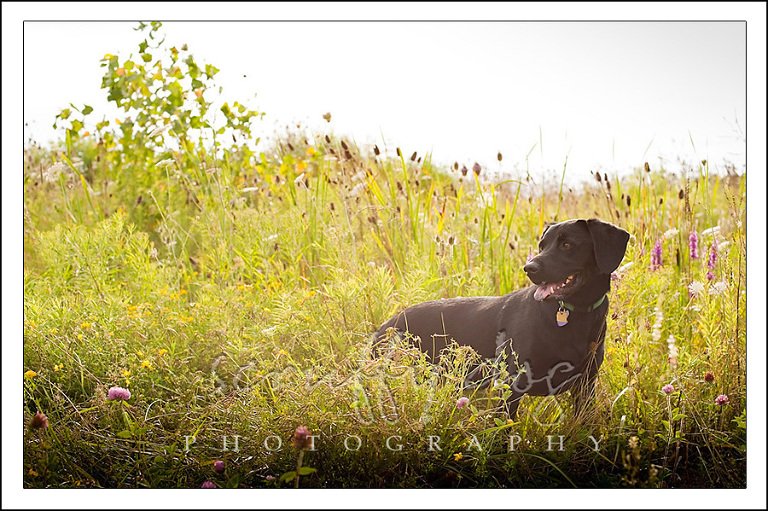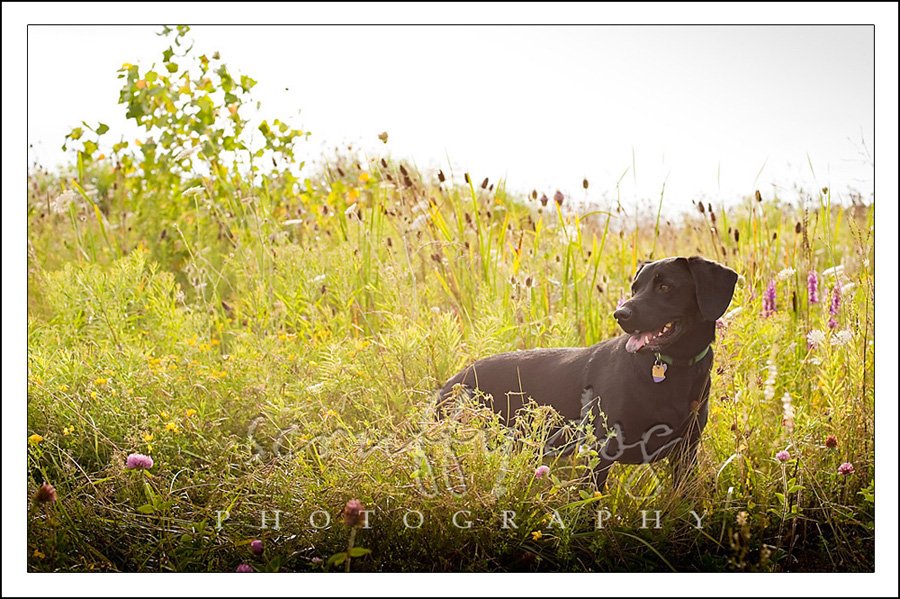 and because he's a shy boy, i always like to leave 'em with their tails held high … one of the last shots out of the camera …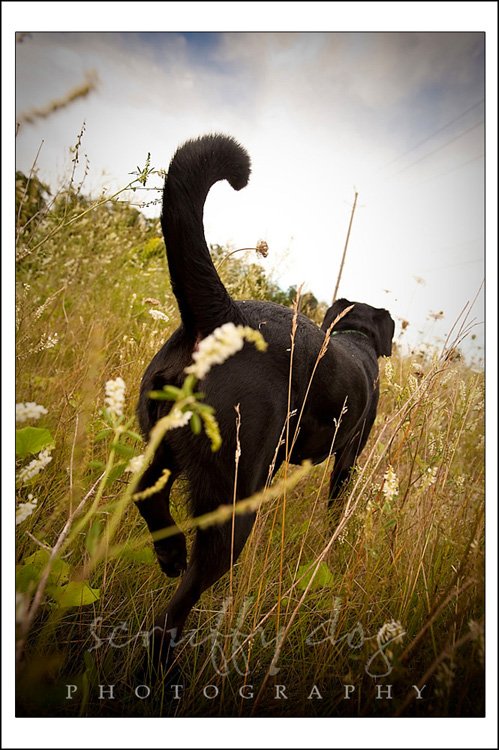 thanks, bauer, for yet another great shoot.  you're the grooviest little black dude i know.  and thanks Karen and R.J. for all your support over the months, and mostly for loving your boy so much.  i look forward to your studio consult.