every session is special.  don't get me wrong.  every dog leaves his or her mark on my heart and stays in my memory, becoming a permanent member of the scruffy dog pack. and every dog i shoot speaks to me … each unique, each bringing to the table new challenges and adventures, smiles and — in some cases — tears.
last week's Honor Session™ with old man marley was one such case …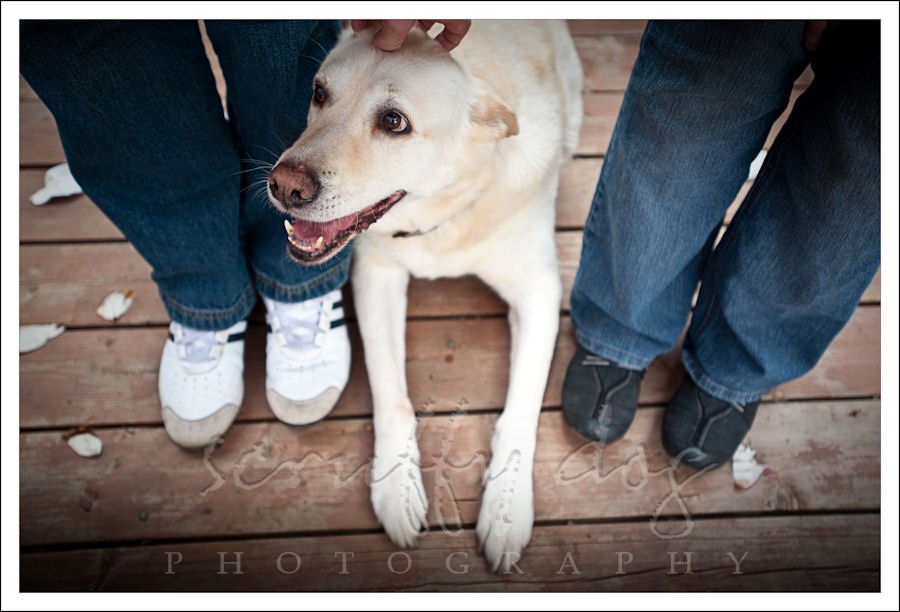 whenever i shoot, i like to think that i get to know each dog's soul and heart just a little bit … through their looks, their energy, their body, and through the whispers that we share during those few hours we engage.  granted, some are busy-bodies and are simply too busy showing off their fetching skills or their selection of toys to really tell me their stories, but in other cases — like sweet man marley last week — there is almost an intimacy in the moments shared that make me feel as though i've known this dog for years.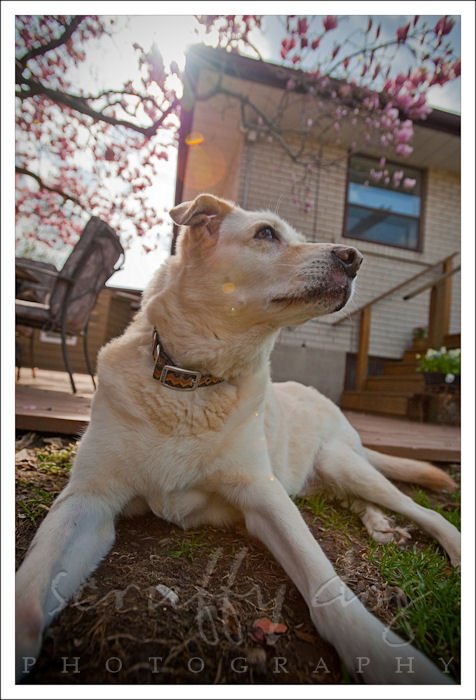 marley is having some mobility problems in his older age, so a lot of our shoot found him resting and me belly to the ground as well.  no problem, i always dress accordingly.  the slow-paced shoot in the comfort of marley's back yard was, of course, a nice break from some of my crazier, wild shoots where i'm lugging 50 lbs of camera equipment and swapping lenses while standing groin-deep in a snowbank or balancing on slippery rocks in a streambed, for sure.  however, i would have gladly taken those conditions for the opportunity to have met marley in his younger, more vibrant days.  but we take what we can get …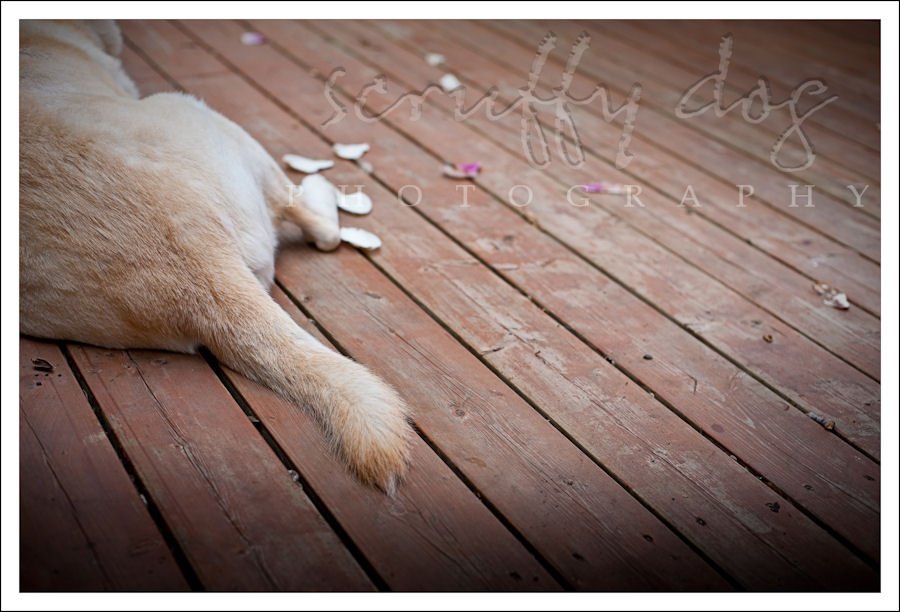 as is typical of my shoots — and especially Honor Sessions™ — i spent over three hours with this boy, and still, during the drive home, i was kicking myself for the shots i wish i'd thought of while i was there.  i imagine most photographers do this.  still, regardless of age or physical-state, marley delivered tenfold.  more than any dog before him, marley churned out one expression after the next.  in fact, his is the largest single-dog gallery to date .  narrowing down the selection of images took me almost a full day as i came back and back and back again to image after image of unique expressions.  and far be it from me to be the one to pick from that myriad of mugs!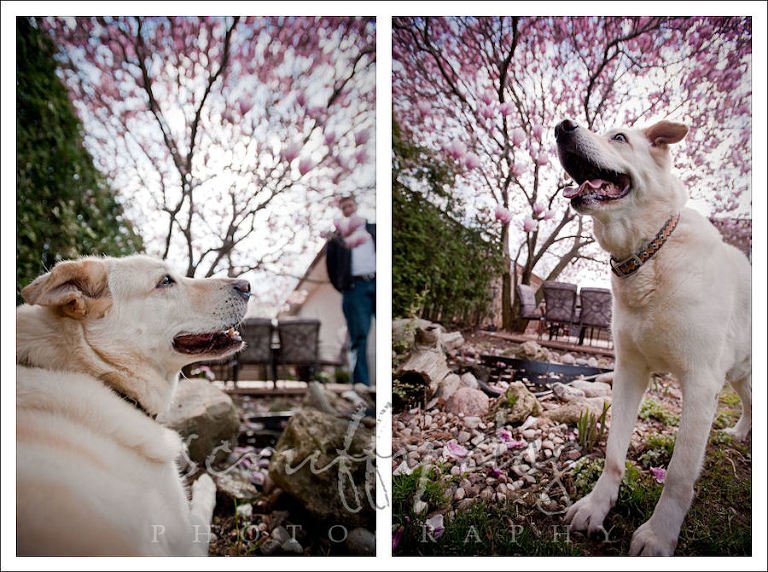 the love that owners tracy and shawn share for their boy marley is unmistakable.
they're much better at this taking-care-of-an-aging-dog than i am.  with every stumble and fall marley made, my heart ached … but tracy and shawn were troopers, rolling with the punches right along with marley, in true dog-like fashion … smiles on all their faces … live in the moment.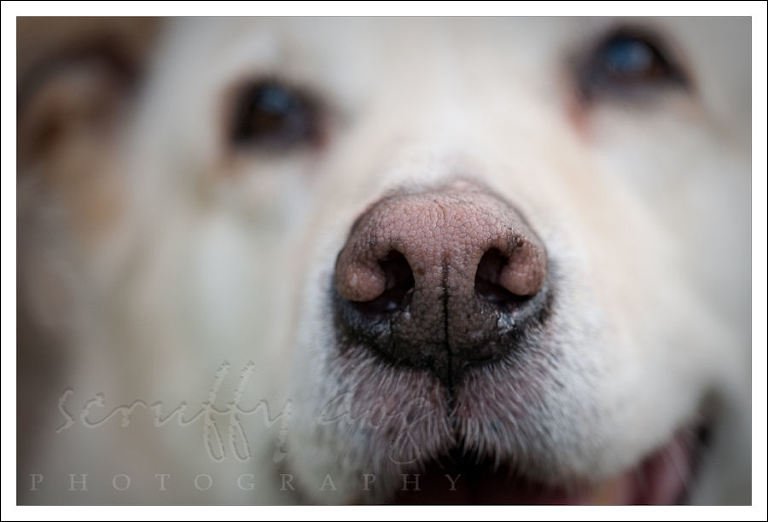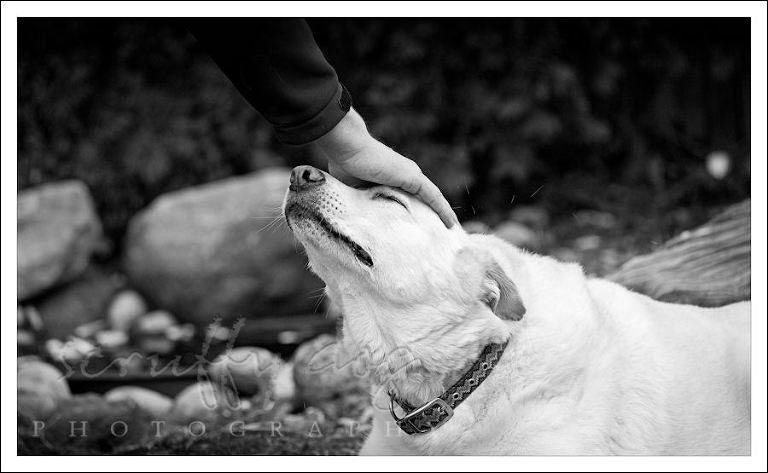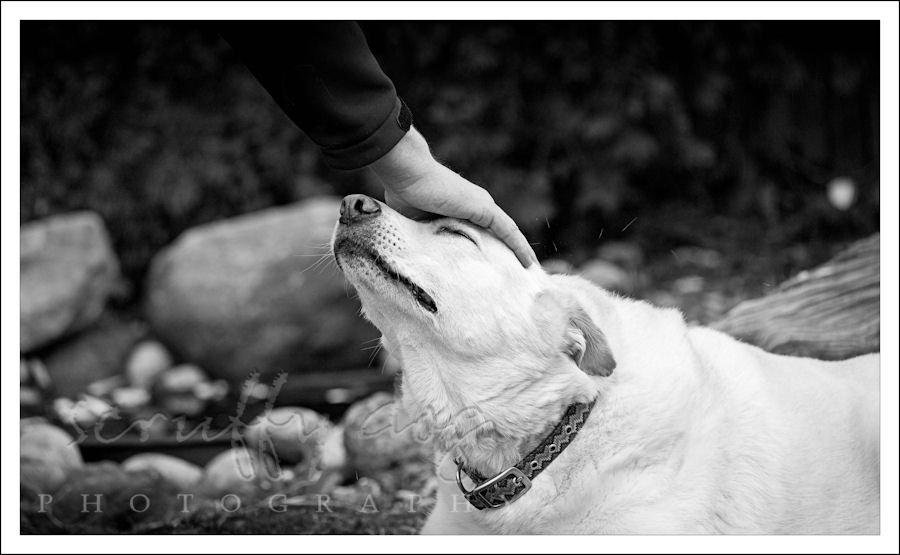 and yes, marley was allowed on the bed … although he did need a little help up.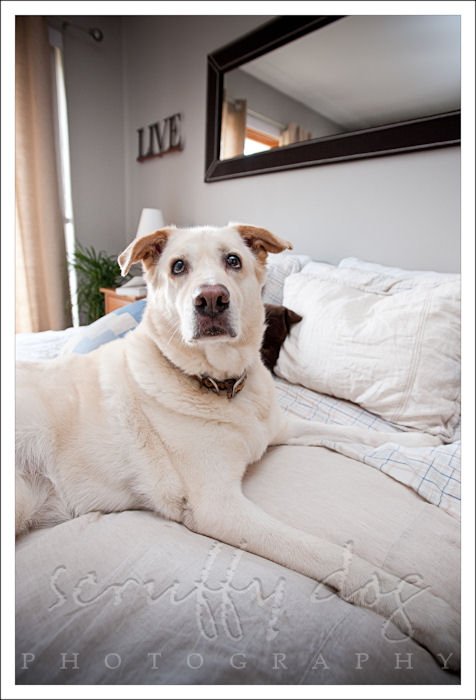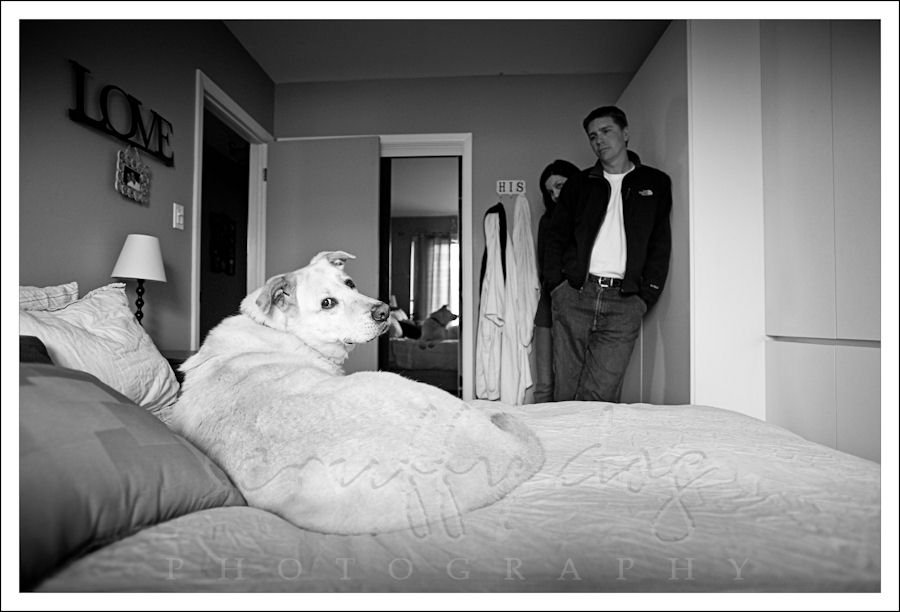 he even introduced me to his "kitty" and his favorite lookout spot by the front window …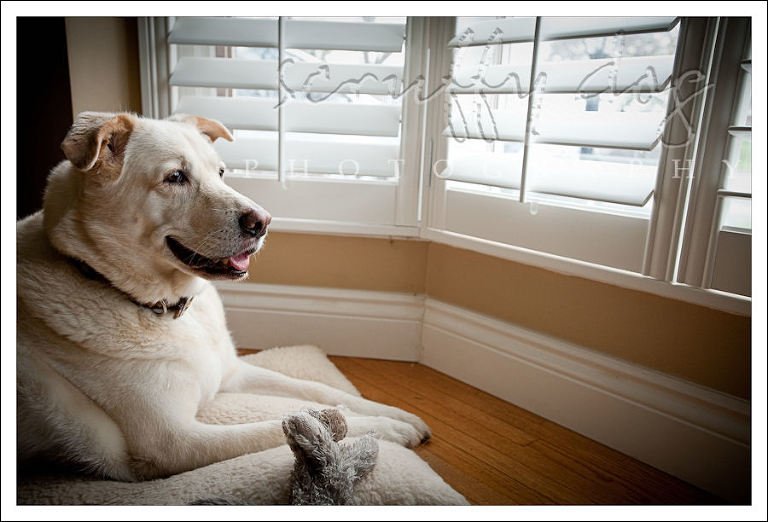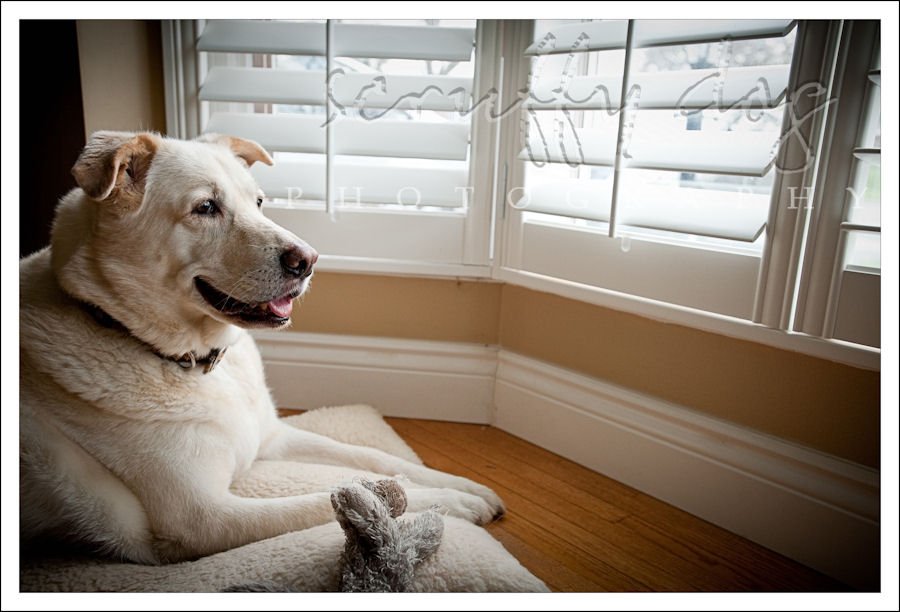 then back outside on the deck for a few more treats.  the old man's still got a few tricks in him …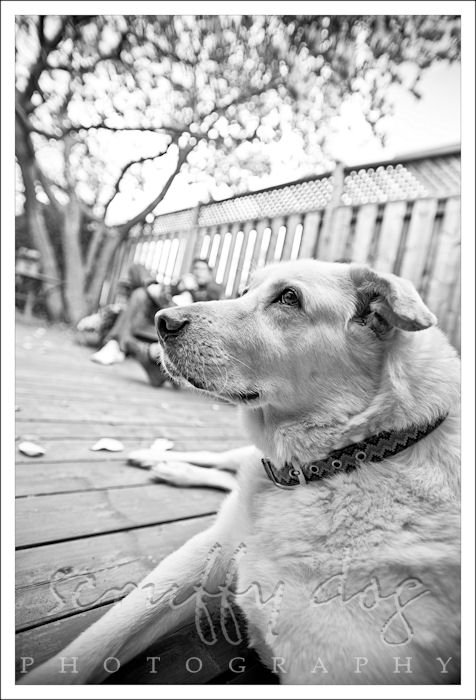 thank you, tracy and shawn, for a most memorable afternoon. and thank you, marley, for letting me into your big heart to glimpse a small part of your amazing soul.