most shoots are fun. some are wild. others are downright zany (stay tuned for the crazy bulldogs and pugs photos coming soon!).
but there are other shoots that i know will stay with me forever … the dog i will never forget, no matter how many wild, zany, fun or scruffy faces i meet every week as a dog photographer.  Beowulf — a.k.a. Woofie — from his Honor Session™  is, indeed, one of those incredible and utterly unforgettable souls.
Woofie's owner called me after her boy was diagnosed with heart disease … anxious to get photos of the big guy, as well as some shots of the two of them together.  in the three hours i spent with Alma and Woofie in their back yard and on a short but splendid afternoon walk through the neighborhood, the bond these two shared was amply evident as they moved around each other with a fluidity only a married couple of many years eventually finds.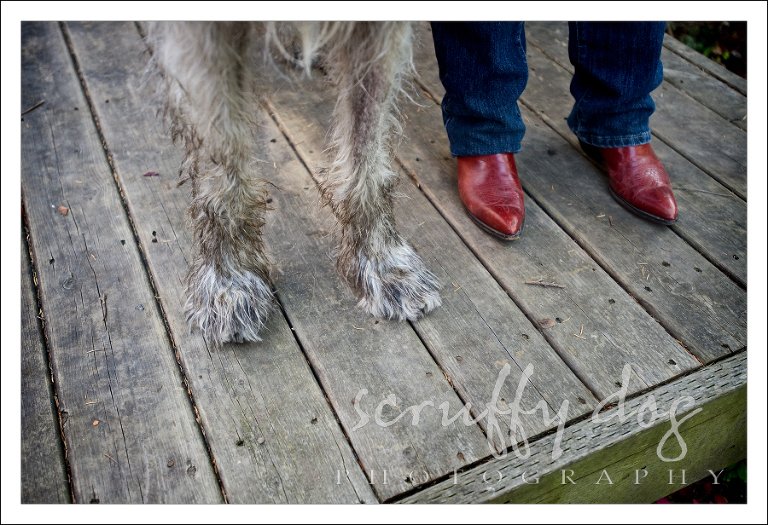 shooting Woofie was an incredible honor, but at the same time not an easy task.  i admit i cried a little on the drive down, knowing what i was getting myself into, but i managed to contain myself during the shoot.  i learned through the loss of my own boy murph that tears weren't an option until he was gone.  besides, Beowulf was all about nobility and i was determined to capture that, to not let any sadness creep into my approach as i was working.
most of all, Woofie was a dog who reminded me of why i do what i do … the very reason i started scruffy dog photography — to capture for owners those visual memories that i don't have of my murph.  i hope i have done justice to Woofie … that i have captured his noble spirit and his magnificence..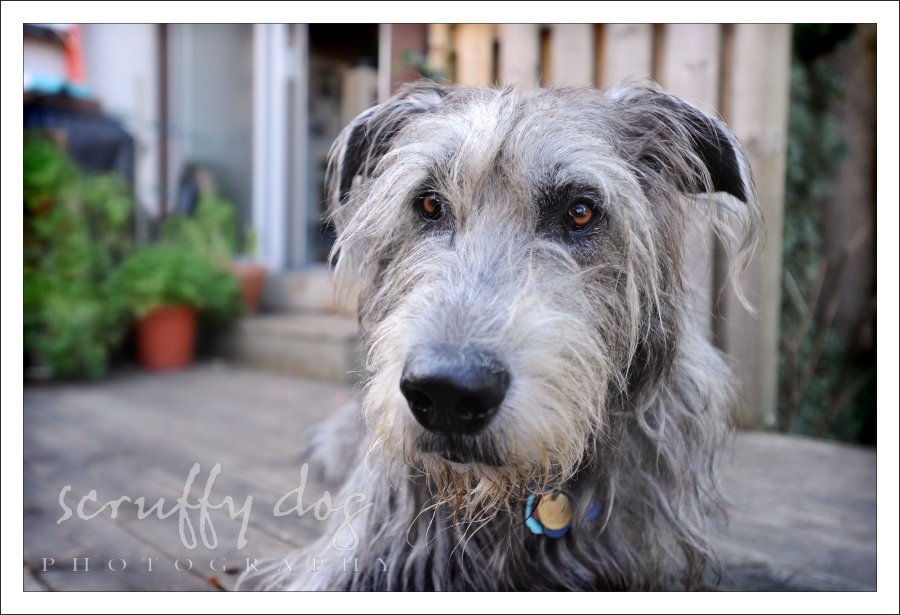 i received word this morning that Woofie passed peacefully in Alma's arms at 1 a.m. this morning.  this magnificent, gentle boy was taken far too soon.  my heart goes out to Alma today … the bond between her and Woofie was extraordinarily evident and they shared a deep and tender history.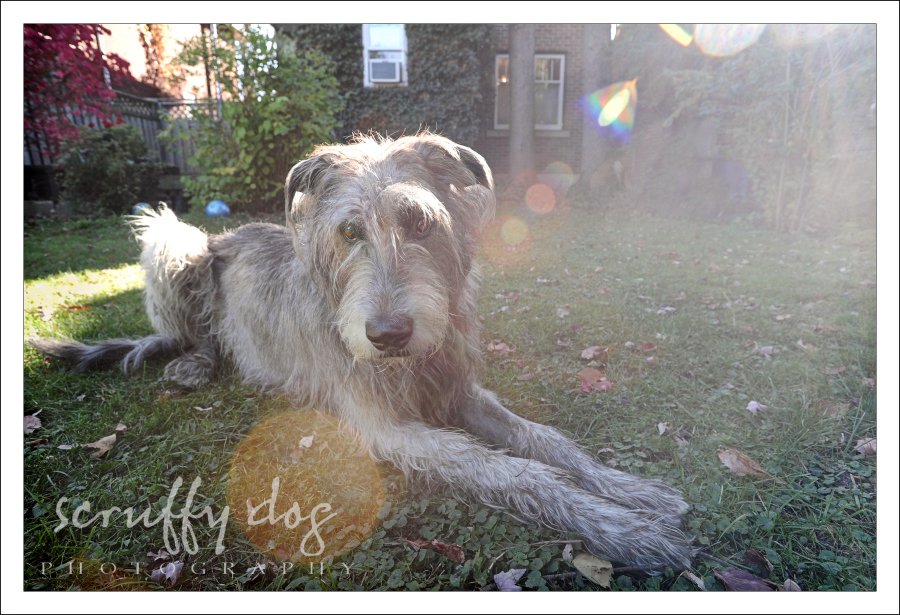 although he is gone, i still can't speak of him in past tense.  like my murph and so many dogs before him, i can't think of Beowulf as gone.  surely their spirits are still with us.  for me, i see murph's spirit every day in matea and morley.  i hope one day Alma will see Woofie's in another …
i had full intentions of seeing Woofie again — his vets originally giving him another couple of months– i'd imagined scratching that scruffy chin again, and putting my arms around that deep chest one more time.   this world is certainly far less without this wonderful creature in it, and i know that Alma's world is definitely much emptier.  Alma, my thoughts are with you on this day, and many more days to come.
Beowulf, i know you are greatly and forever missed on this earth.