with absolutely no summer vacation this year, and not a single trip up north for our traditional forays to my childhood Georgian Bay, it was time to take a few days and let loose with the scruffies.  last week i deliberately booked no sessions (even though i could still be found at my desk tending to plenty of scruffy dog business) and took a few day trips with matea and morley to kick up our heels … hit the old logging trails that i used to ride my horses on years ago, riding for whole days along the escarpment. 
i admit, however, that my plan was a little scruffy dog'ish and built around an ulterior motive.  having added a new action lens AND a new camera body to the SDP arsenal, it was time for some heavy-duty equipment testing.  and there's no better model on which to test an action lens than my crazy wirehaired, mud-loving matea.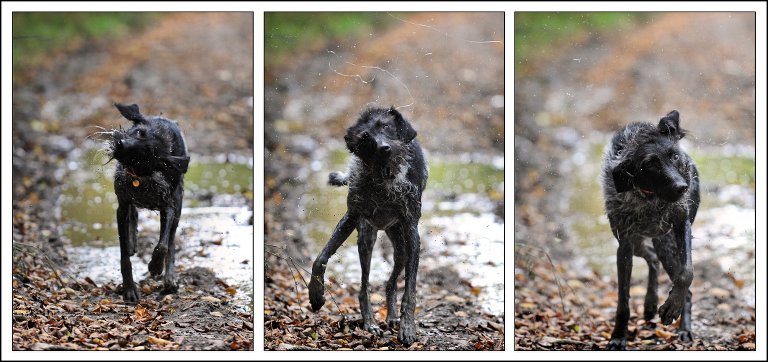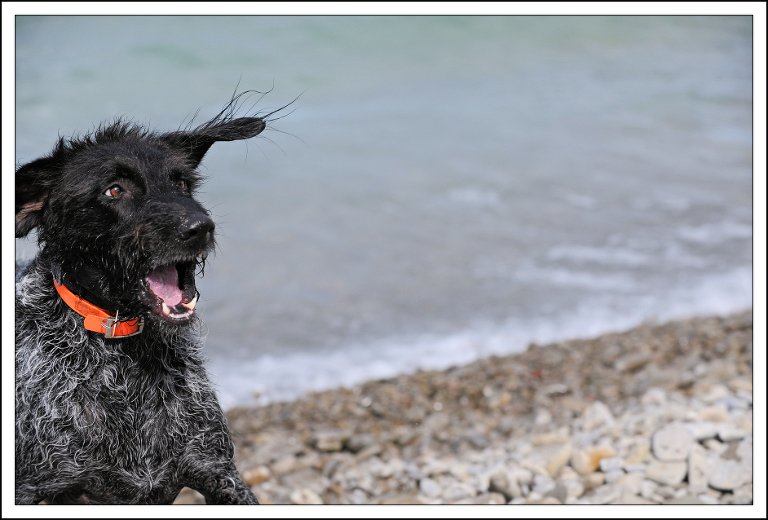 from Georgian Bay, we headed over to Kettle Point, Grand Bend way.  there's nothing like the sun reflected off the sand to give a photographer some optimal lighting situations.  and as an added bonus, i could have never anticipated morley's joy on the sand.  i've never had this old man — adopted at 9 years of age — on a sand beach.  usually misery-on-four-paws when we're at the rocky shores of Georgian Bay, on the sand he was pure joy.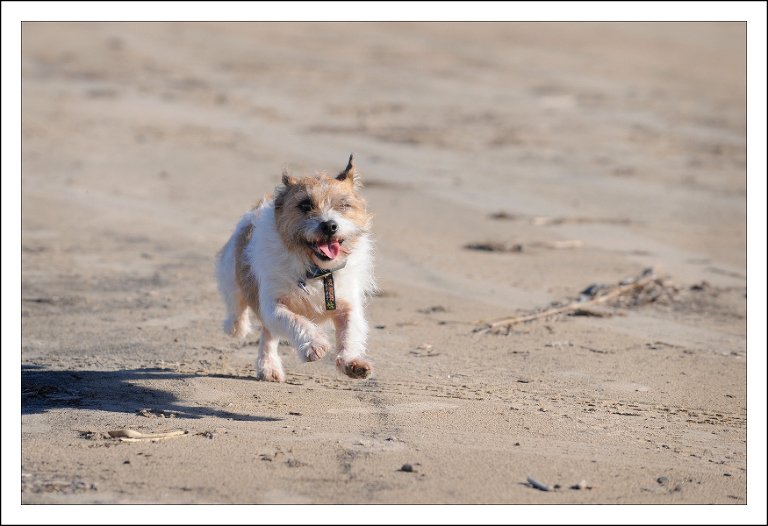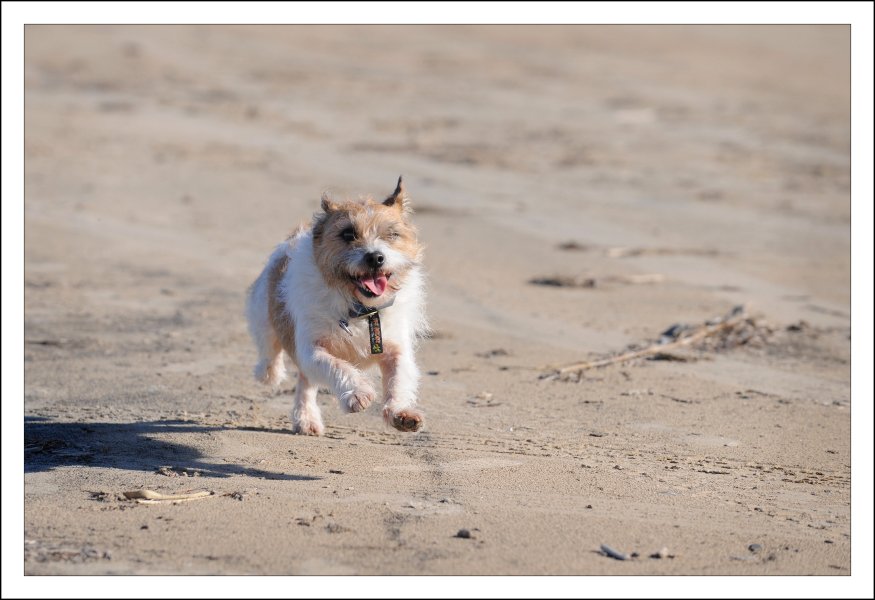 we absolutely must go again.  as for matea, she has a blast no matter wherever we go …
… so we stayed as long as we could, catching some of the warm, late afternoon sun that i always encourage clients to book for.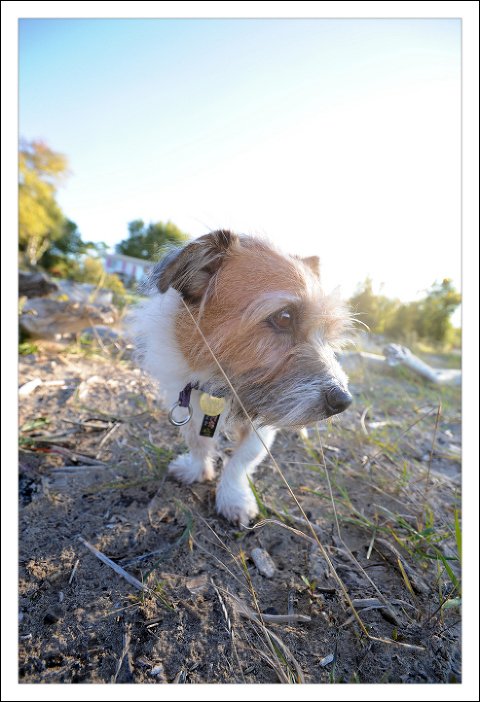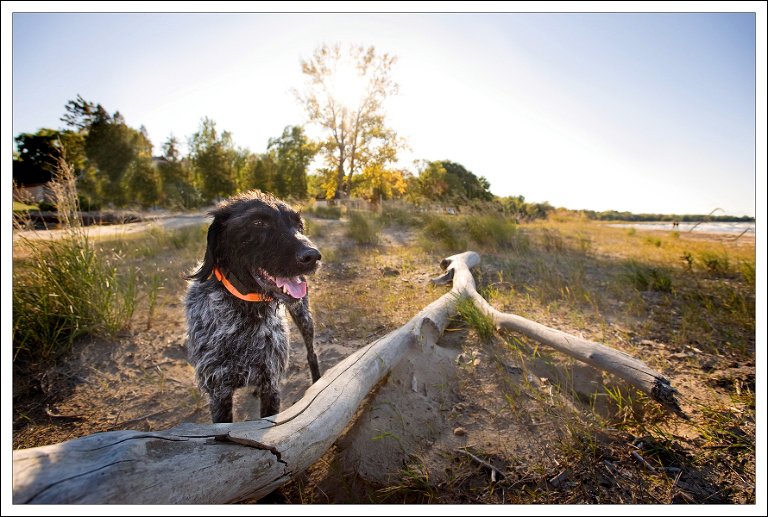 all in all, a good and productive vacation.  the scruffies don't realize theirs was a working-vacation … as long as they come home with dirt between their toes and dreams of bunnies (or in this case dead, beached fish) in their heads, every day is a vacation to them.